Happened months ago…here are what I did to this fisting slave:
1. Ordered him to clean my black nike sneakers and stomped on his head and back;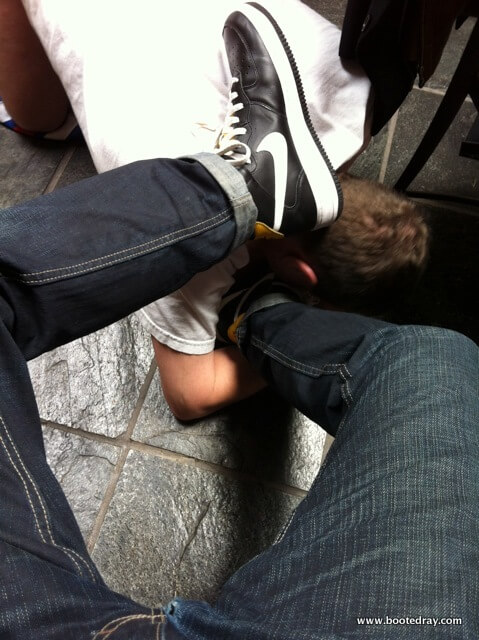 2. Put his head on my cock to suck it;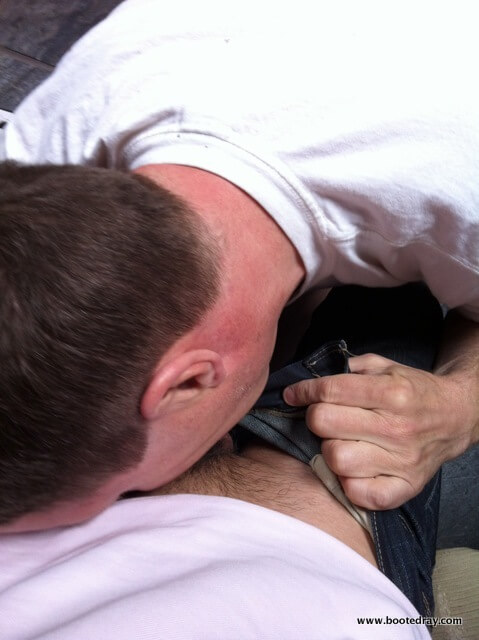 3. I got too horny, and same was him, so I put on a condom, and began sitting on a chair and asked him to entertain my cock;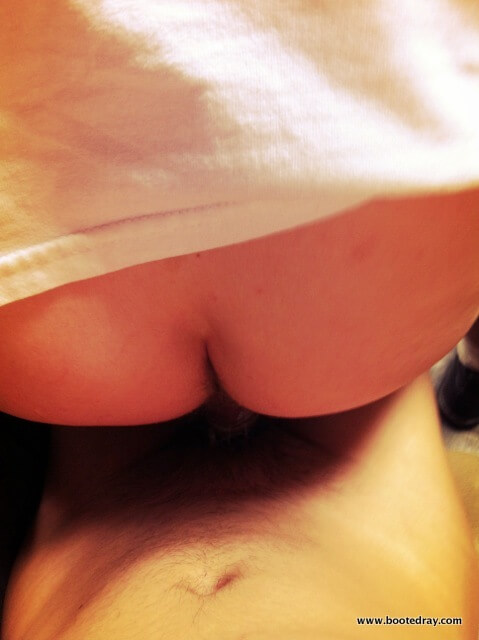 4.I thought I cum, but in fact, I shot lots of piss!!! it's quite weird..don't know how that happened. lol;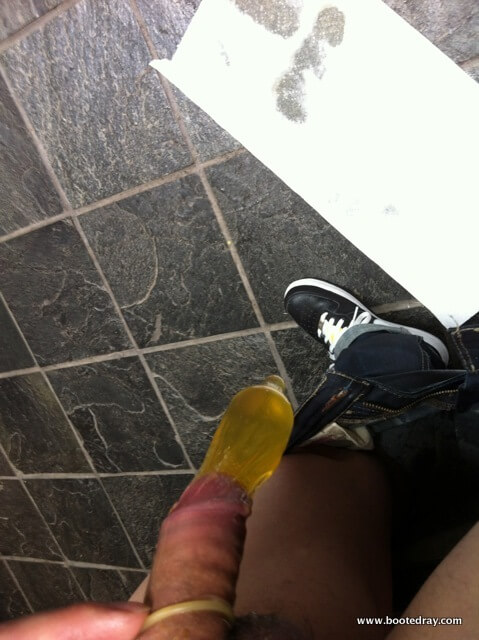 5. Later on I changed to black rubber chaps with yellow strips on the side , black rubber harness, and elbow long rubber gloves;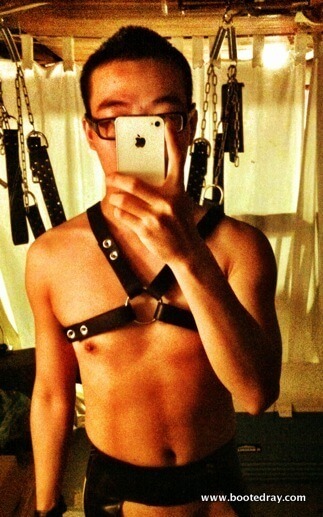 6. Let him drank all my piss;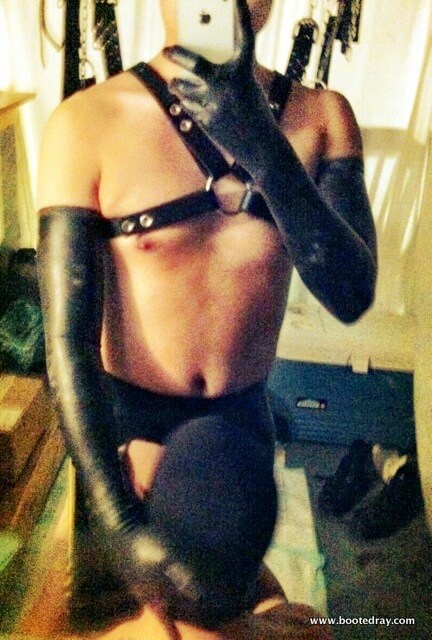 7. And then, went to the dungeon:
I used ropes to restrain his both hands together, then hang the ropes to the ceiling;
I didn't want his feet to move, but only one rope left, so I only tied up his right legs;
And let him suck my cock.
Later on, he tried to move, but he couldn't, and he said I am quite clever, as normally people will try to move with right leg first, but I tied up his right leg, and his hands cannot move neither. so he is immobile. to be honest, I didn't think about that question- to tie up his left legs or right legs, but I just did it. Guess I have a good instict on how to keep a slave immobilized. hehe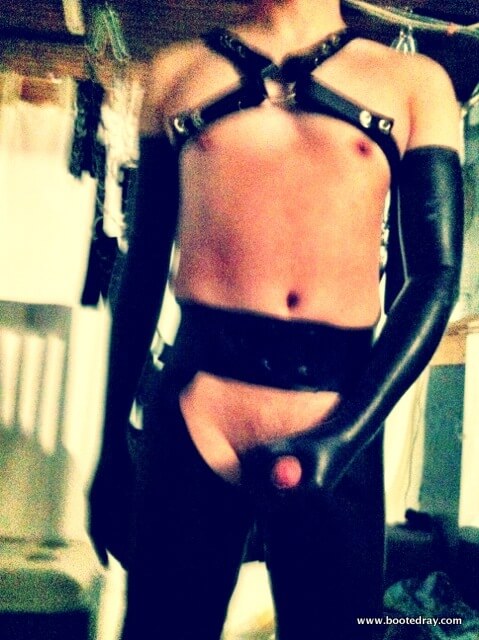 8.then I fisted him with one hand, deep around elbow, then used two hands to double fisted him.