Some old pics, happened in March 2010: me been a punkass with a Hot Tattoo Punk 🙂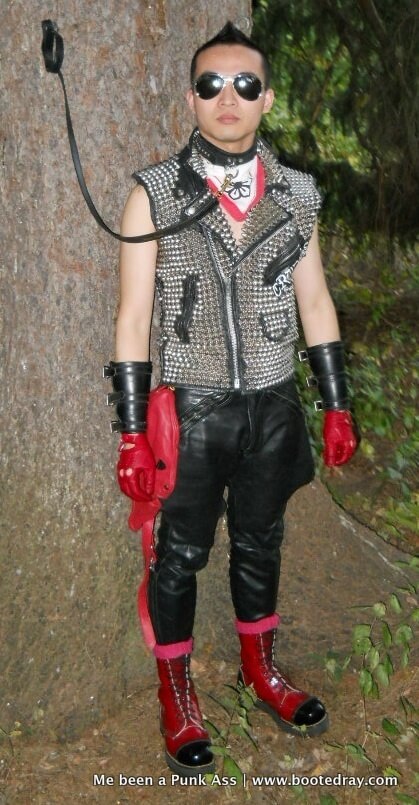 How I look?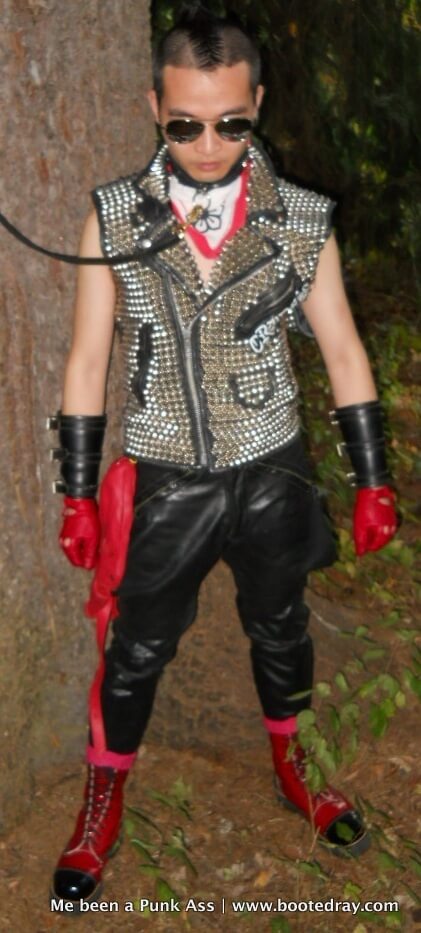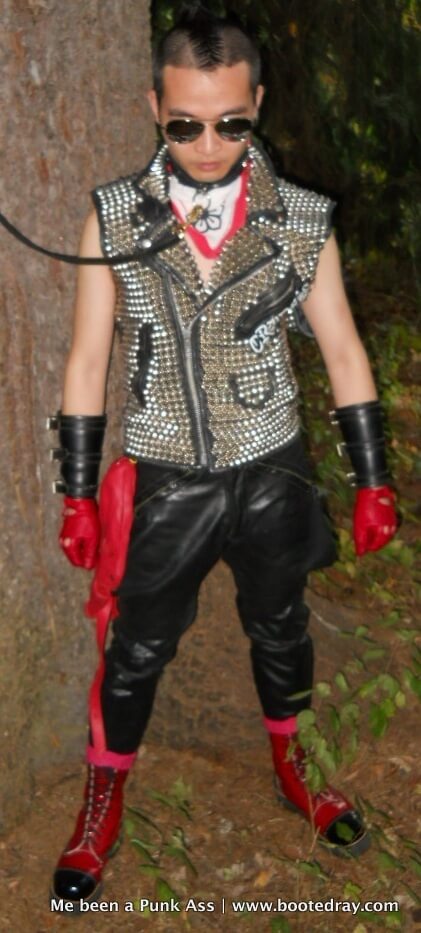 In red punk boots, leather pants, punk jacket, red hanky, red gloves, black waistbands, and a Mohawk 🙂
Always good to have some kissing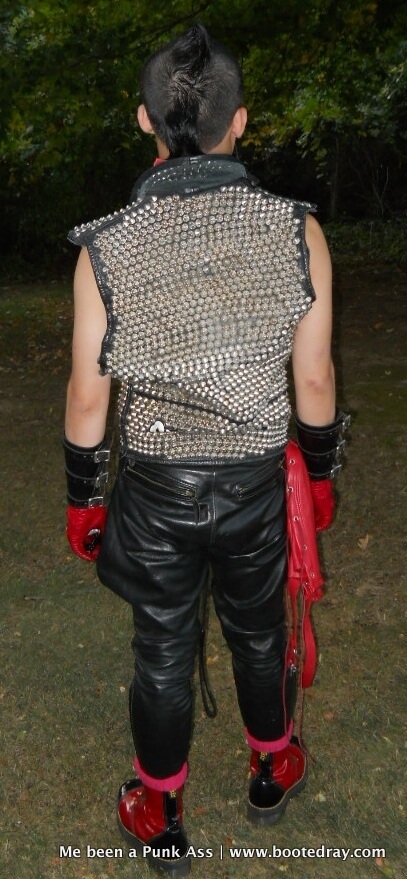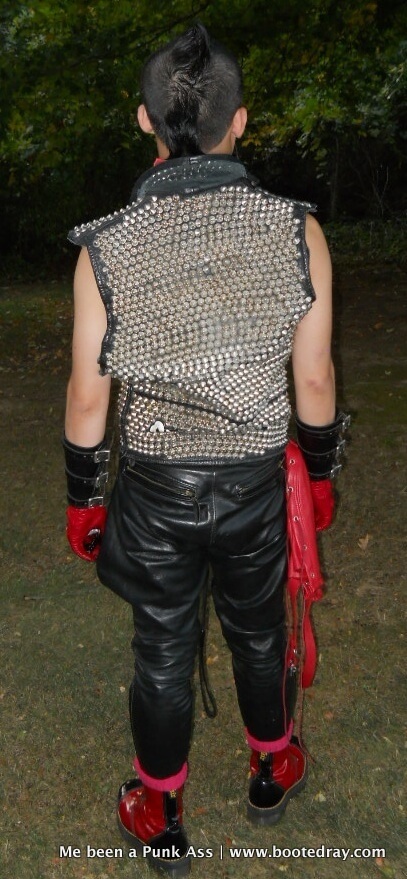 Back of my look
A detail look of my Mohwak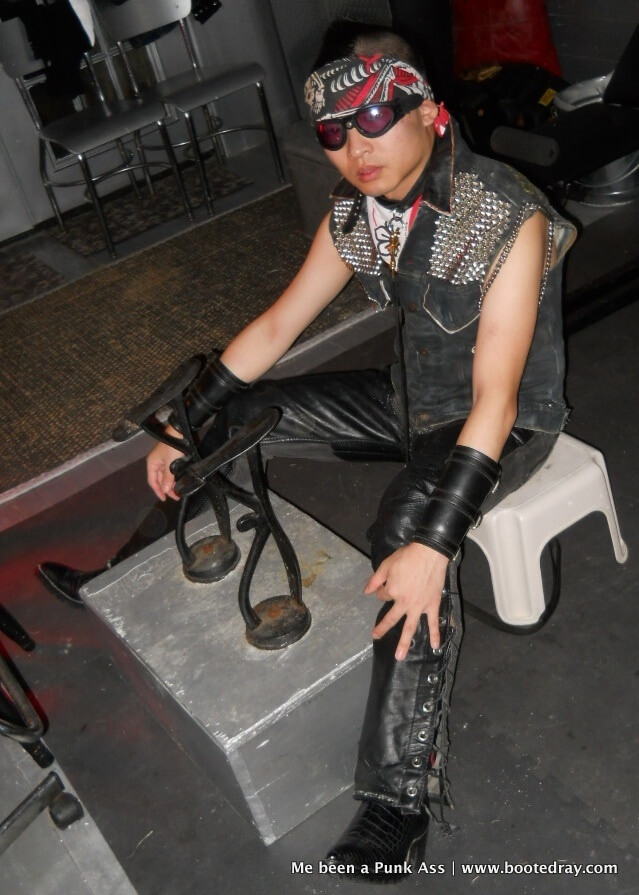 Down to the dungeon for some fun.
See the words on my arm?
Now back home with a new pair of comboy boots and my old chippewa boots!