Some old pics of me training my brown rubber gimp when I was living in Hollywood!
He is such a toilet faggot!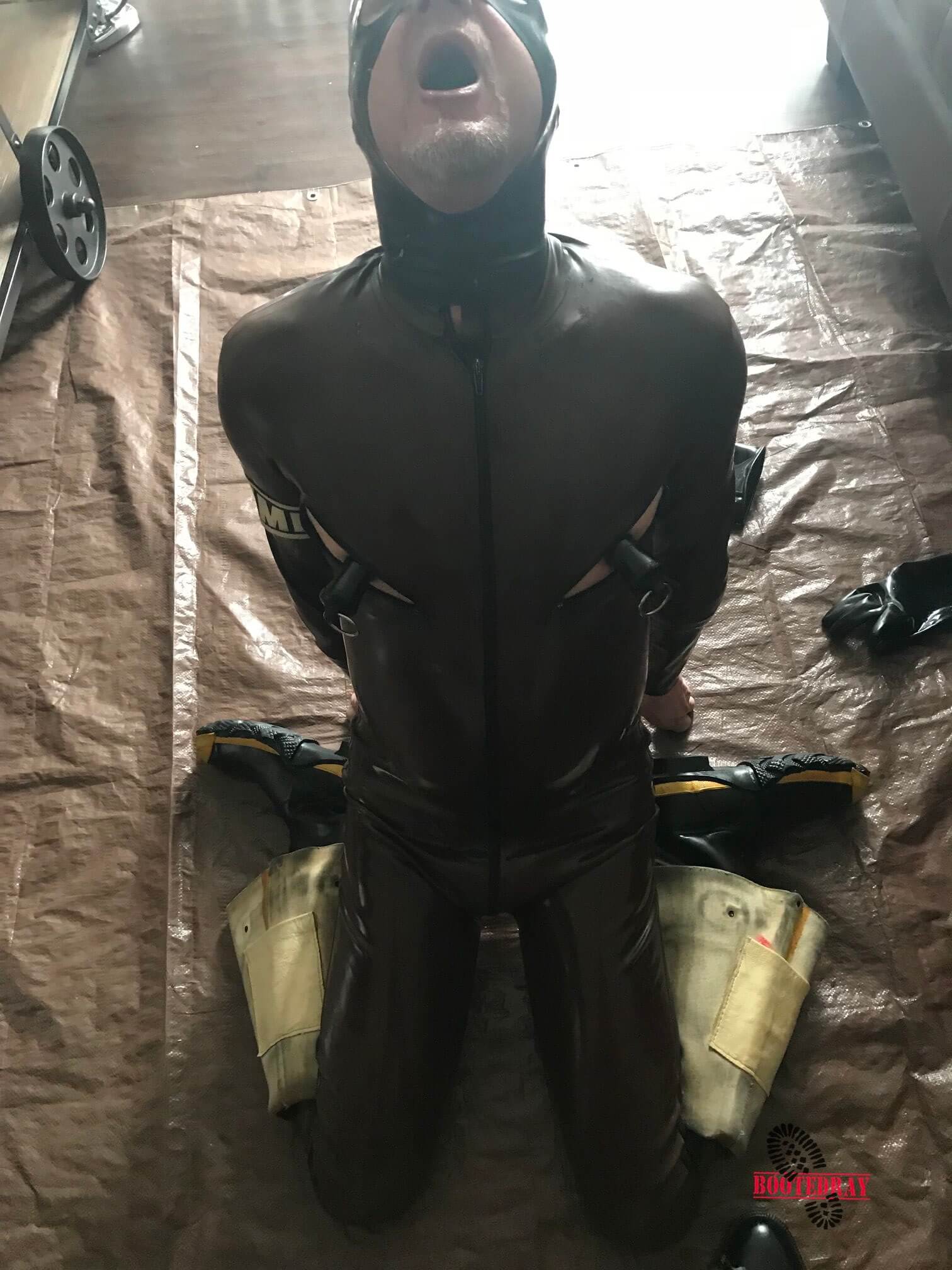 Look at how dirty his waders! Full of piss, cum, and sweat 🙂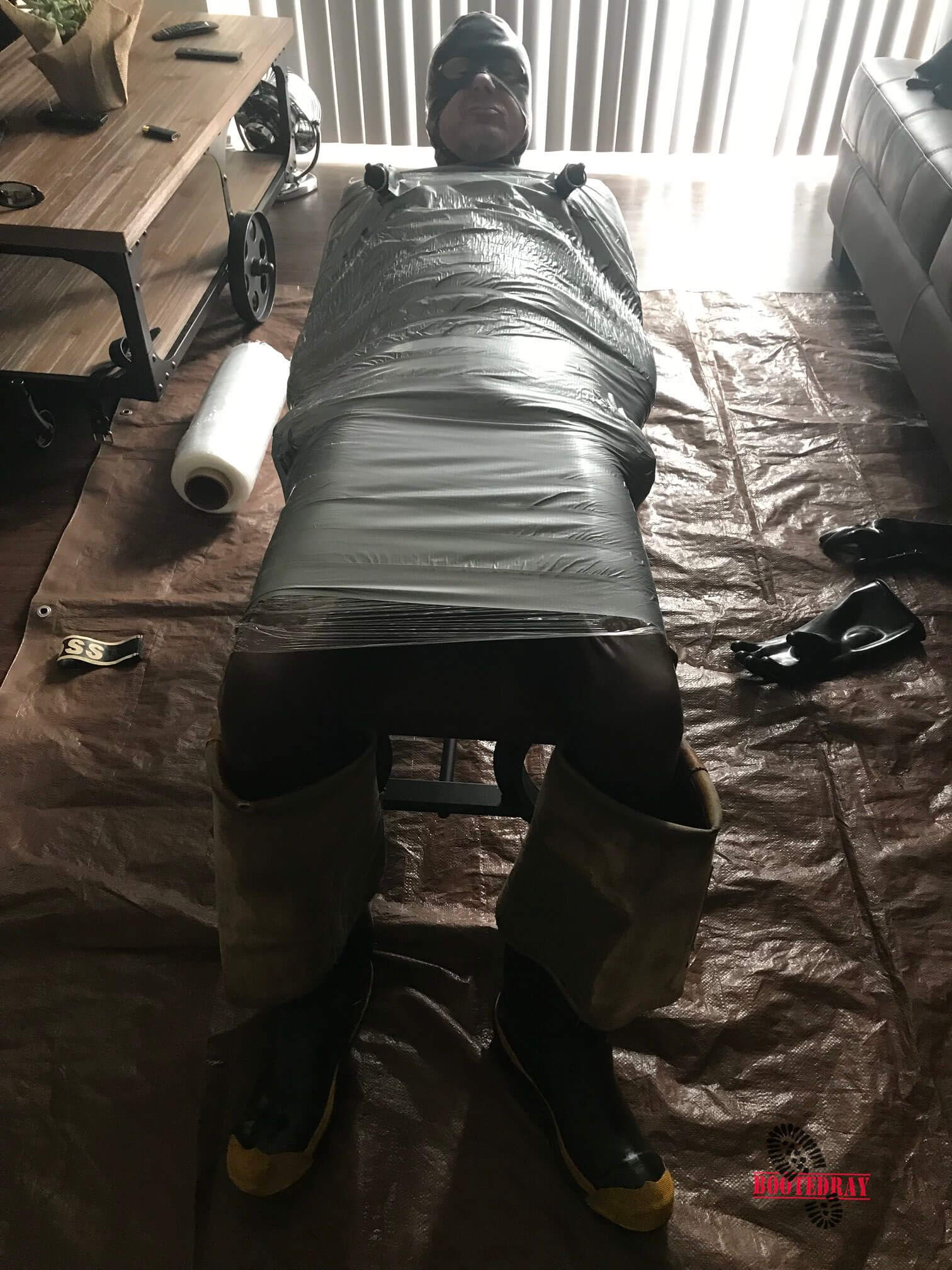 My favorite duck tape treatment for this rubber gimp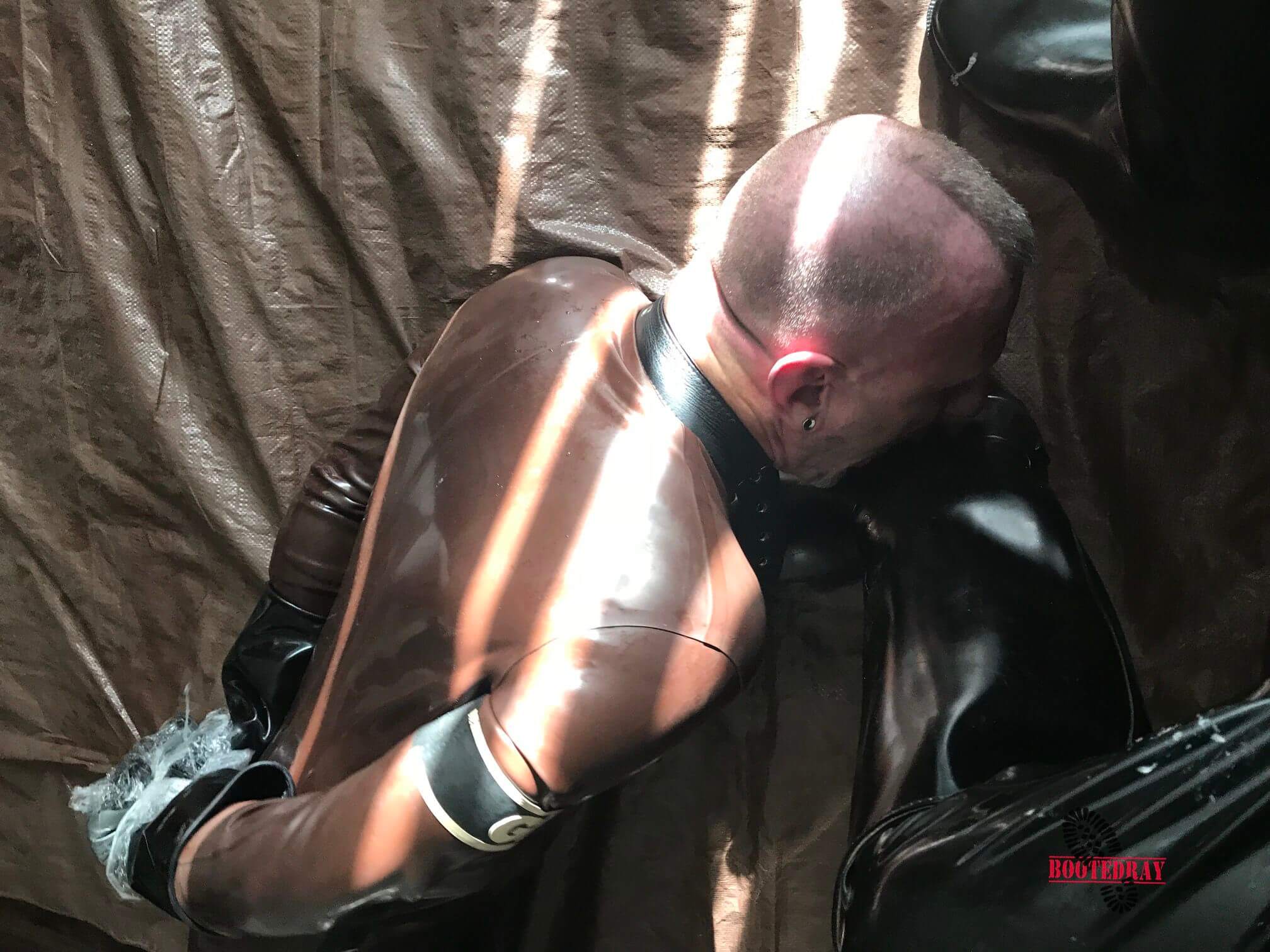 Rubber slave is licking my boots now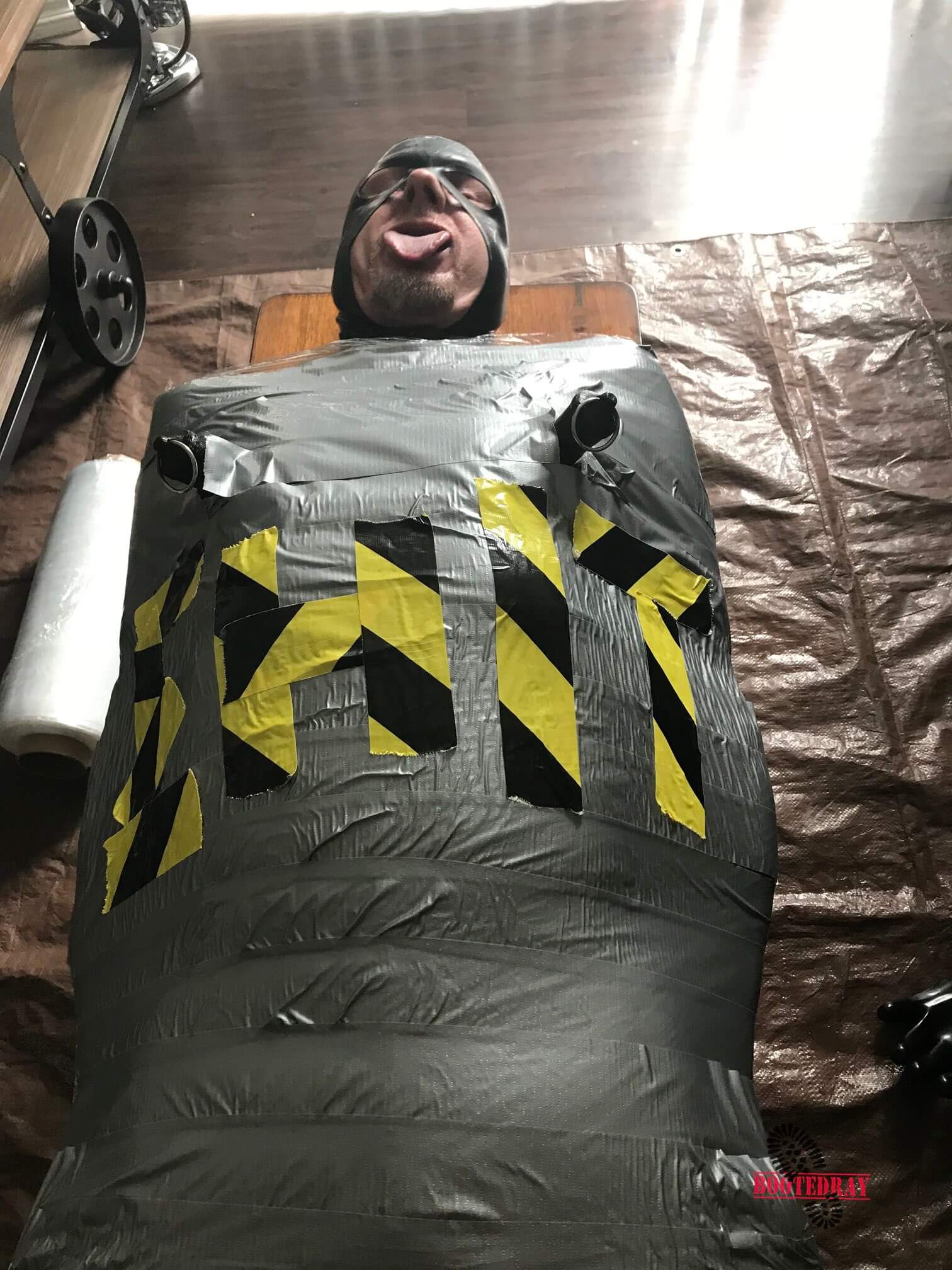 Look at that thirsty slave tongue!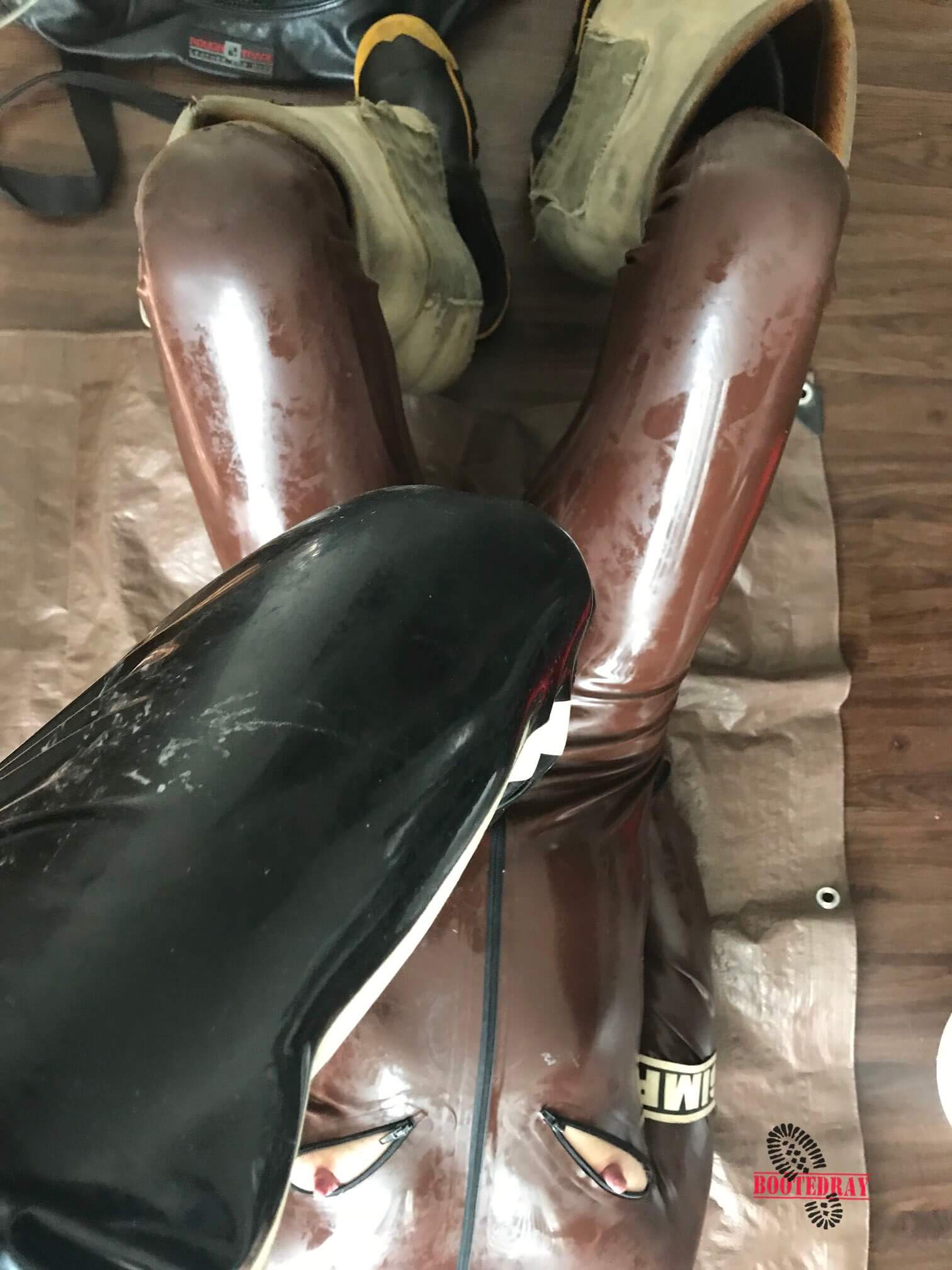 Isn't that awesome? Brown rubber color 🙂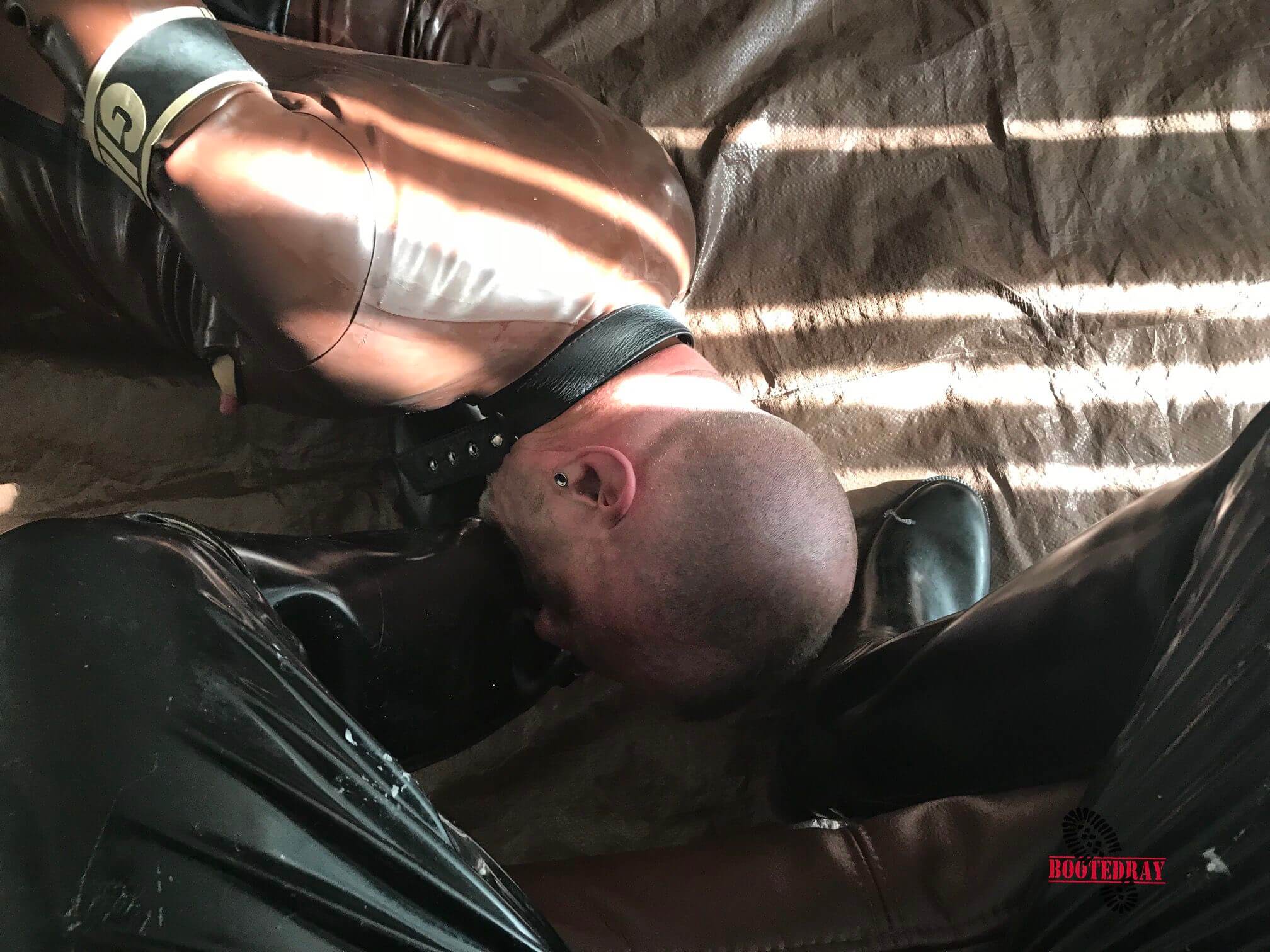 And boots licking again!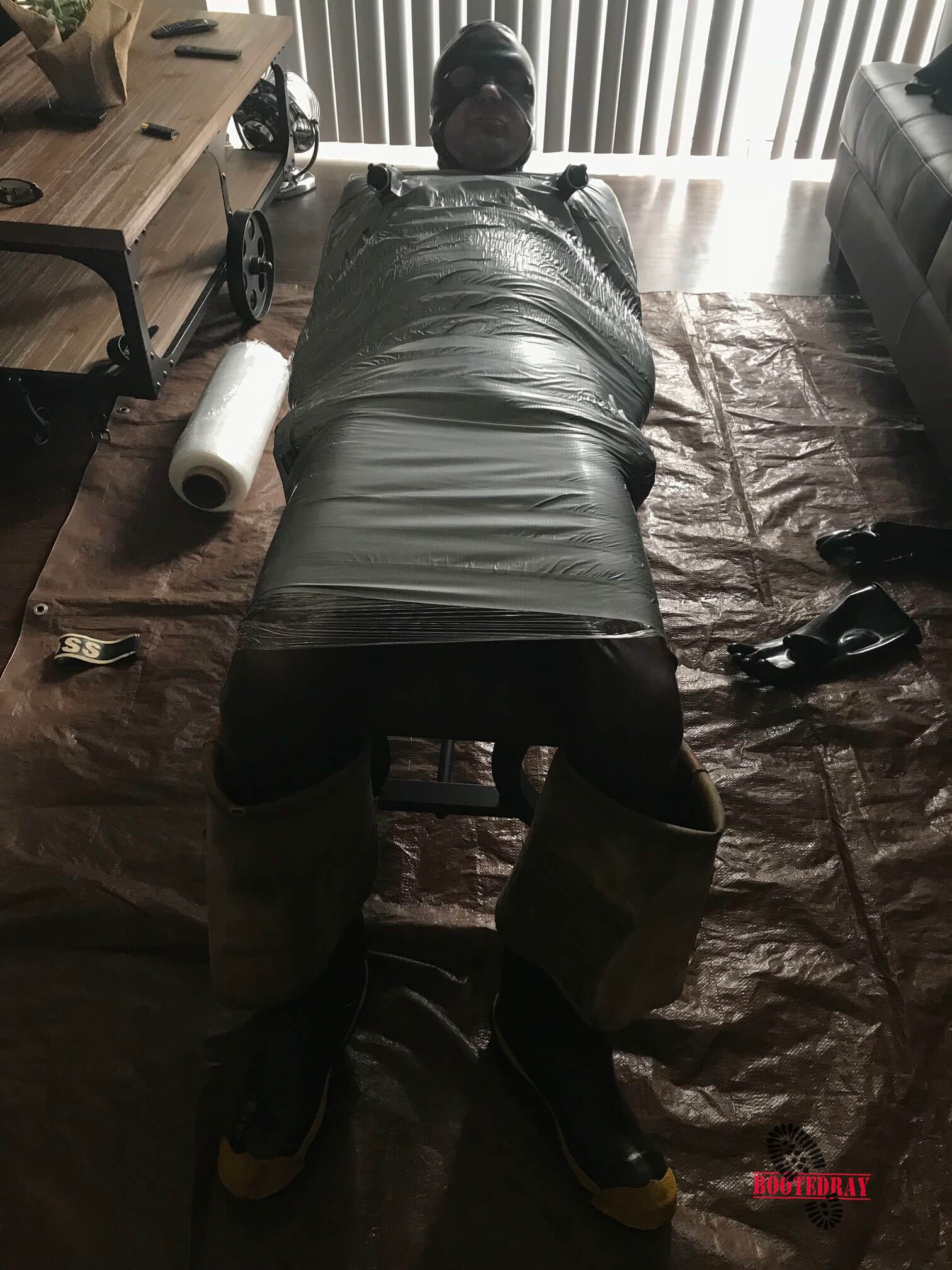 What I should do next for this rubber gimp?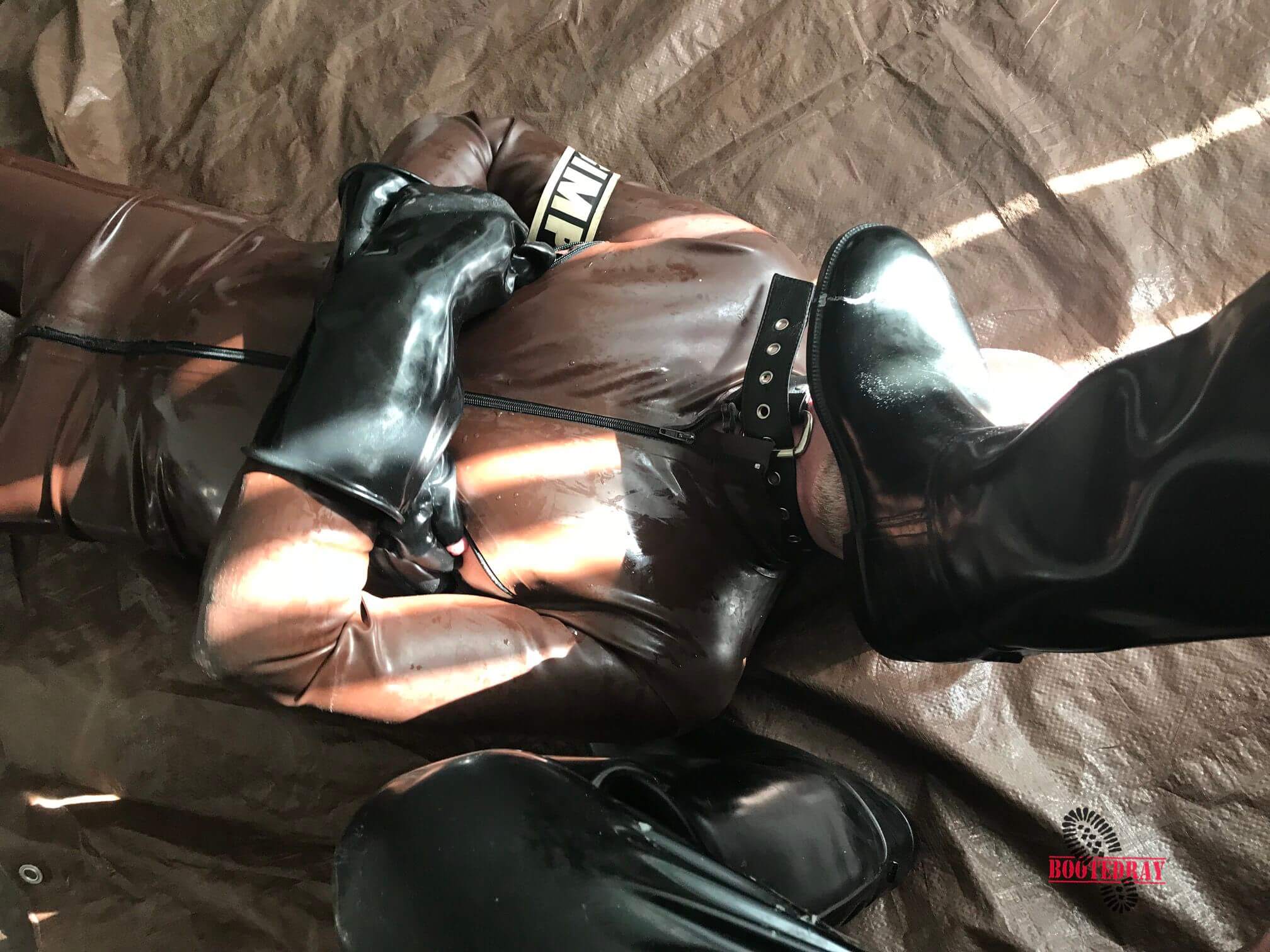 Yes, clean my dirty rubber riding boots!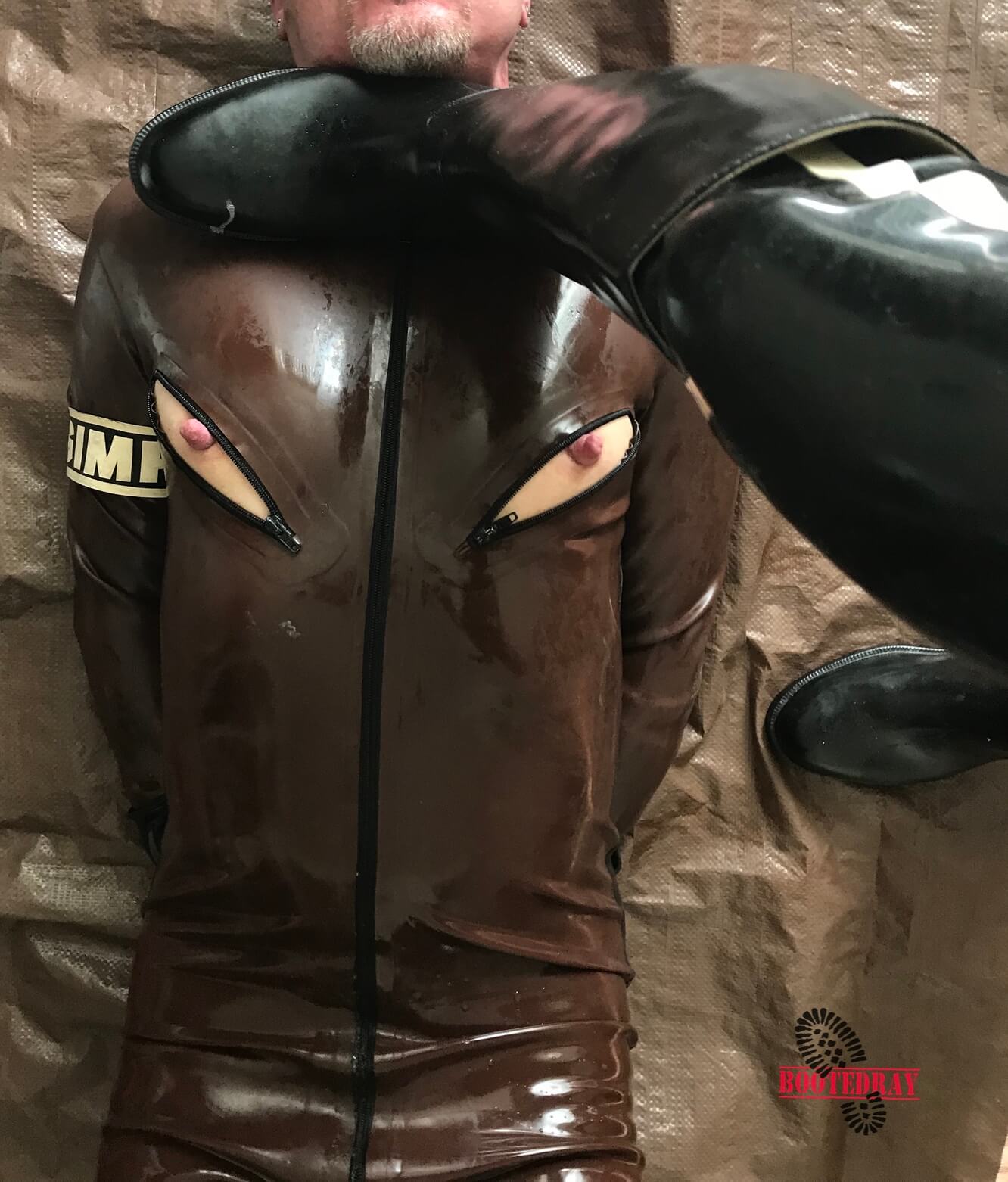 And choke this fucking rubber slave!