It was my second time going to CLAW. Very nice experience with my rubber slave.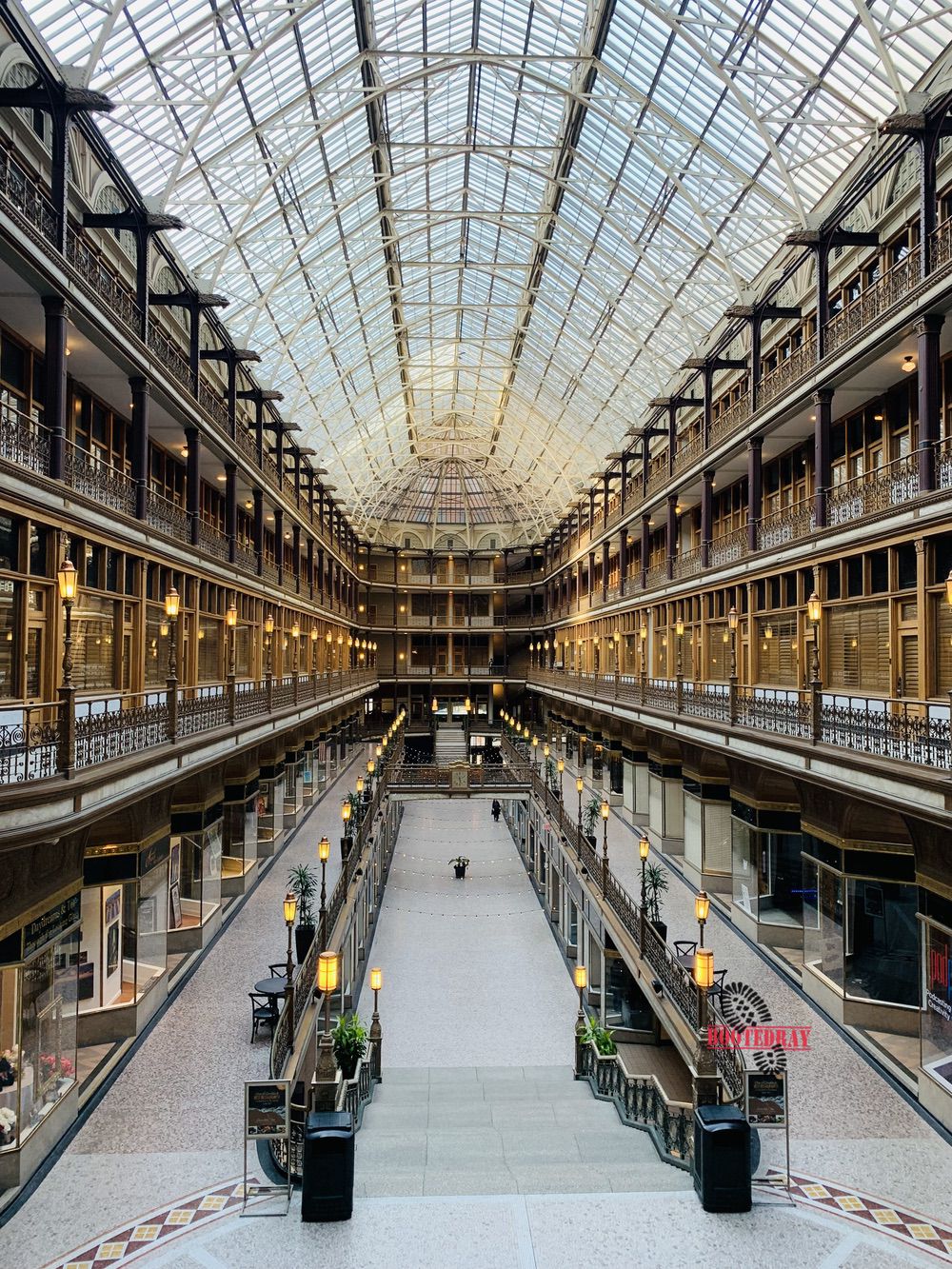 We were staying at Hyatt at the Arcade. This is an interesting hotel.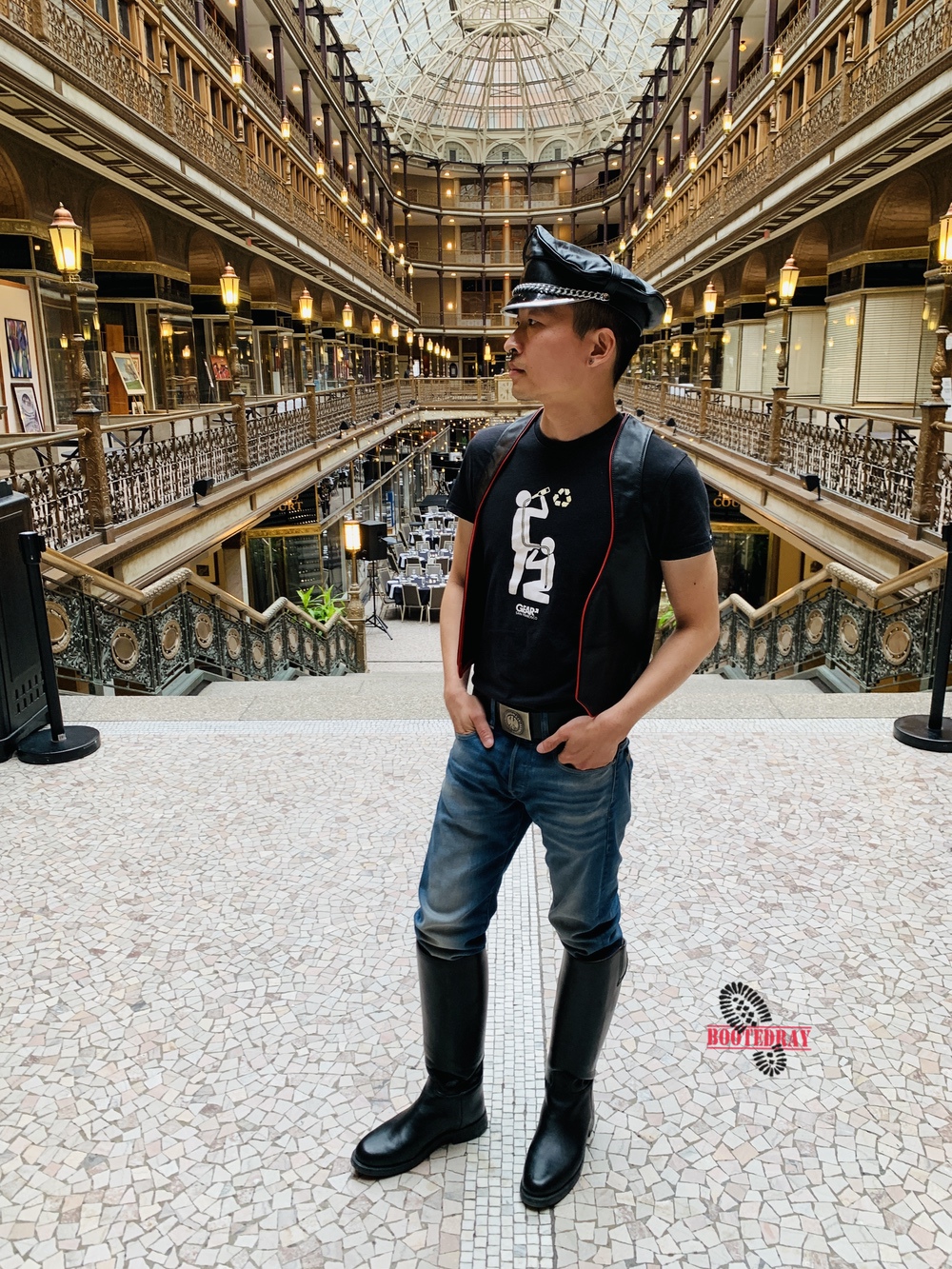 Got a new pair of leather vest for myself.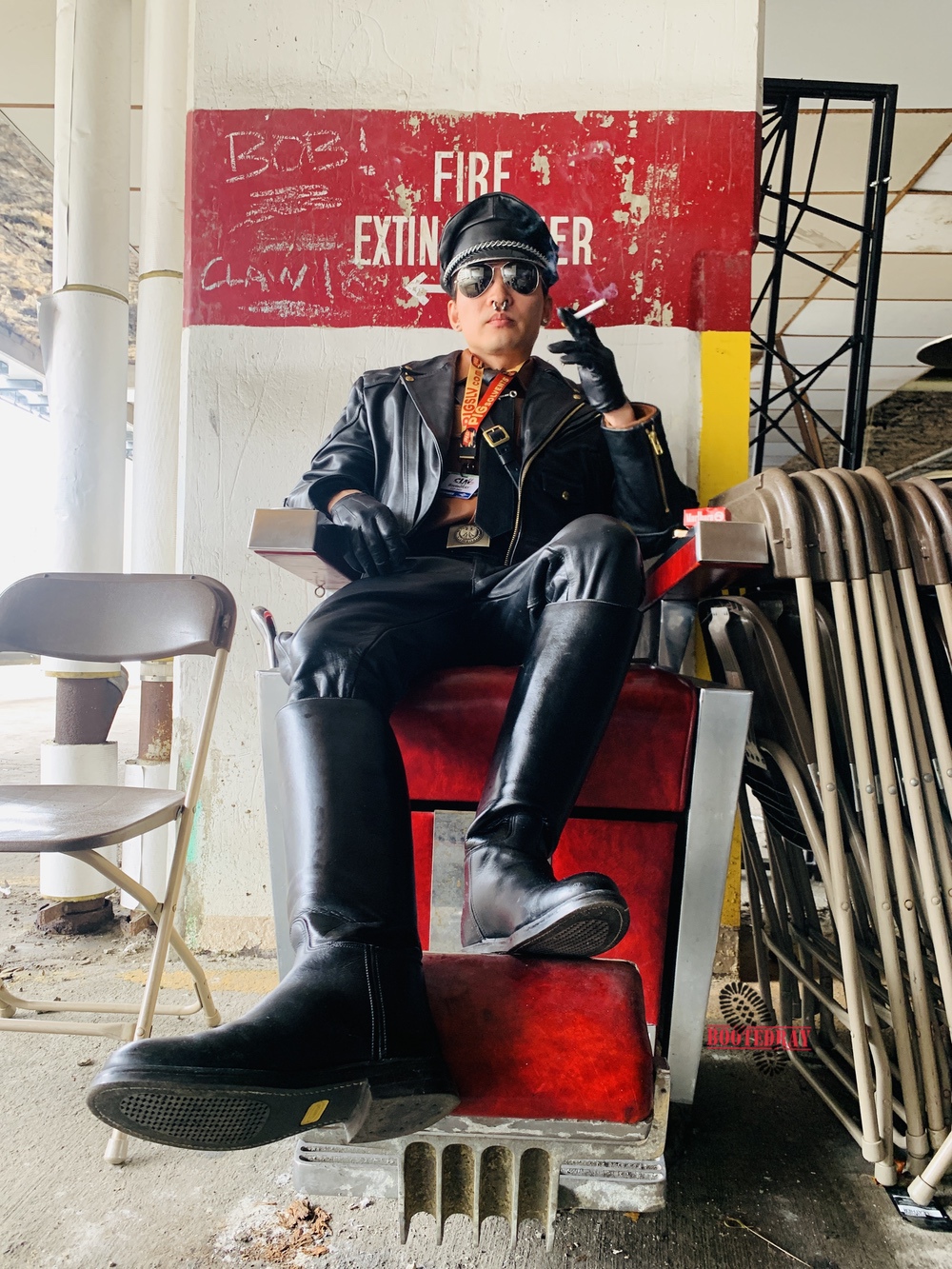 Enjoying some smokes in the cigar deck in my full leather uniforms.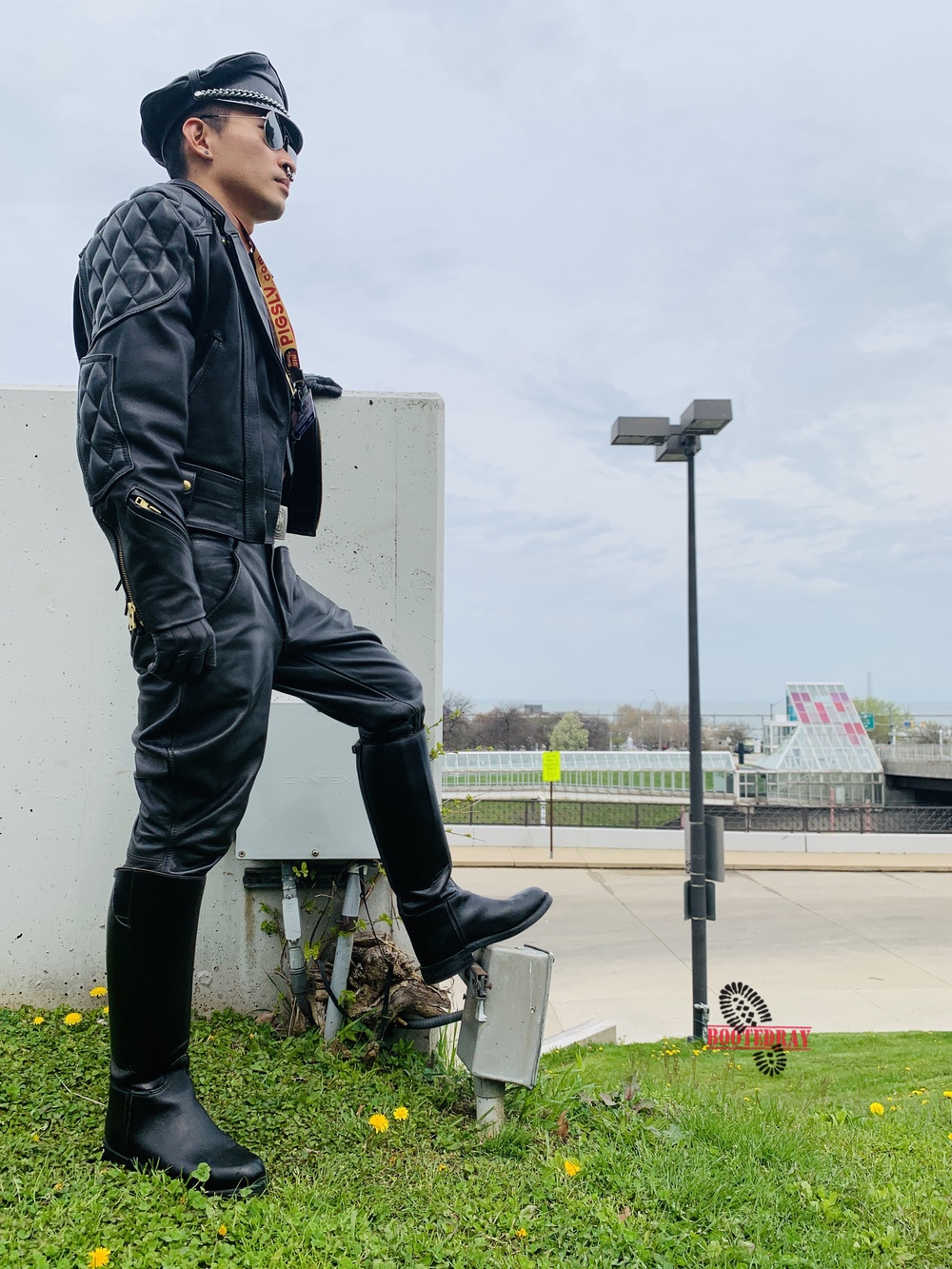 A bit of walking on the street in my full leather.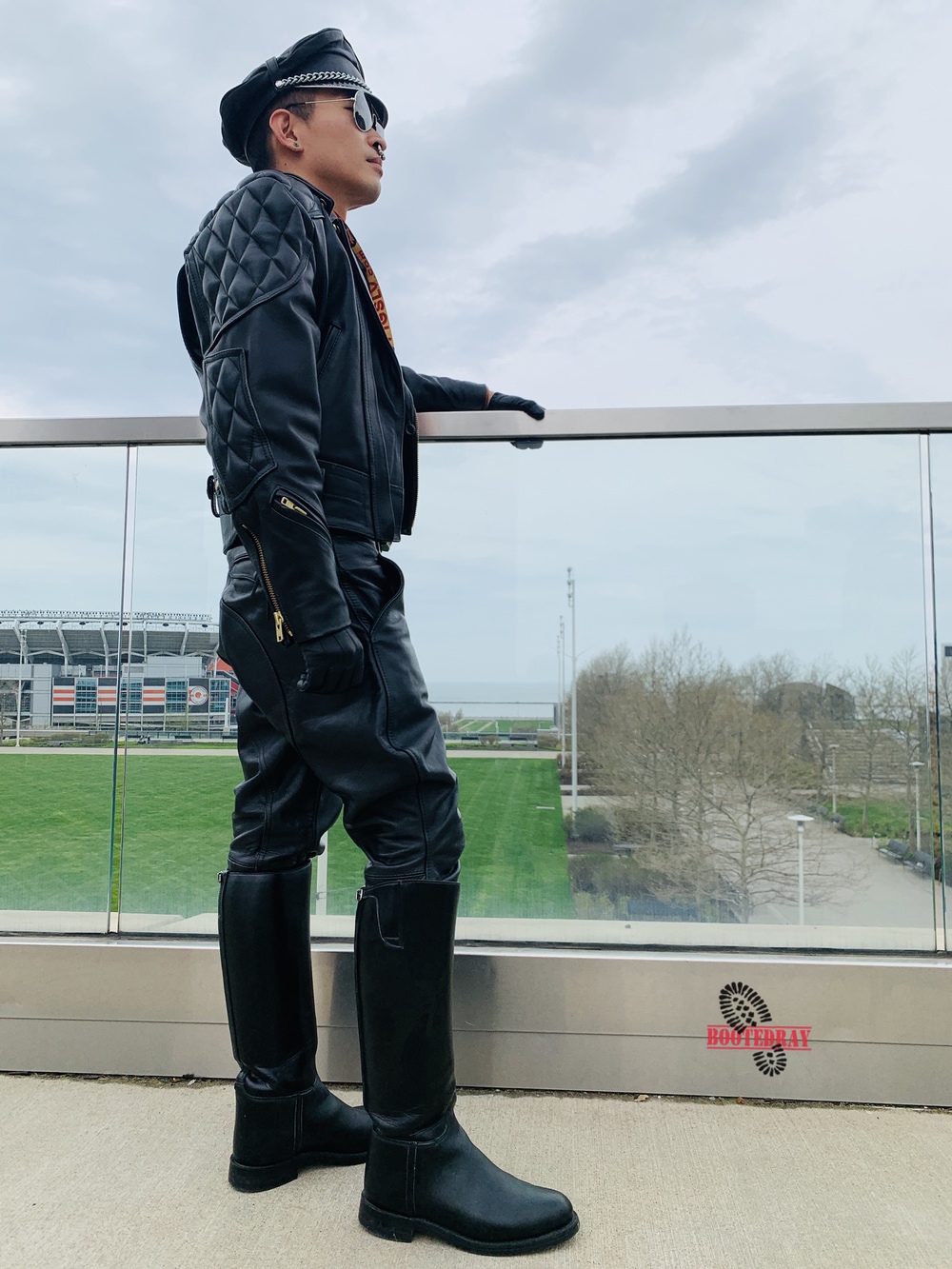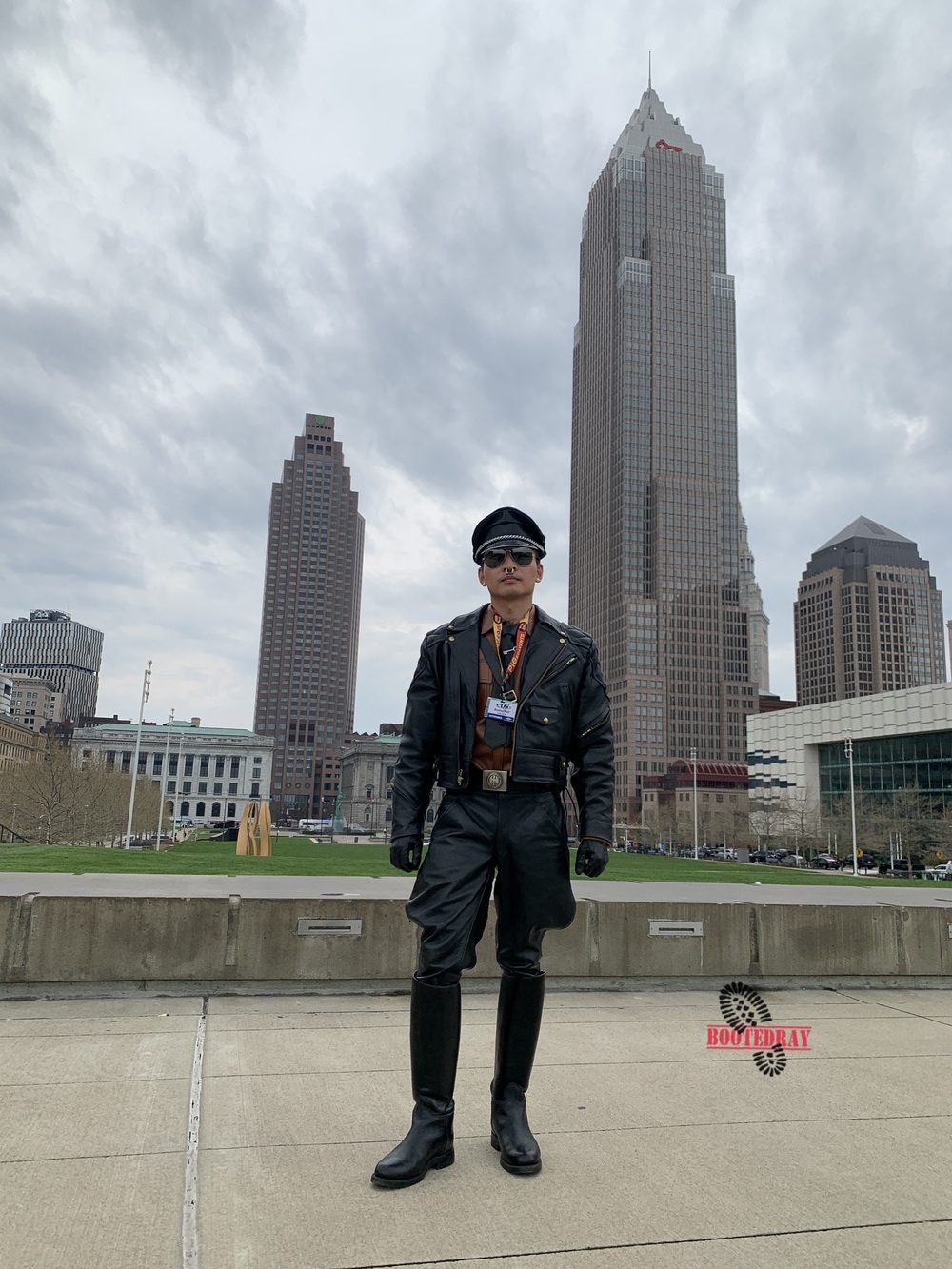 Do you like this leather outfit?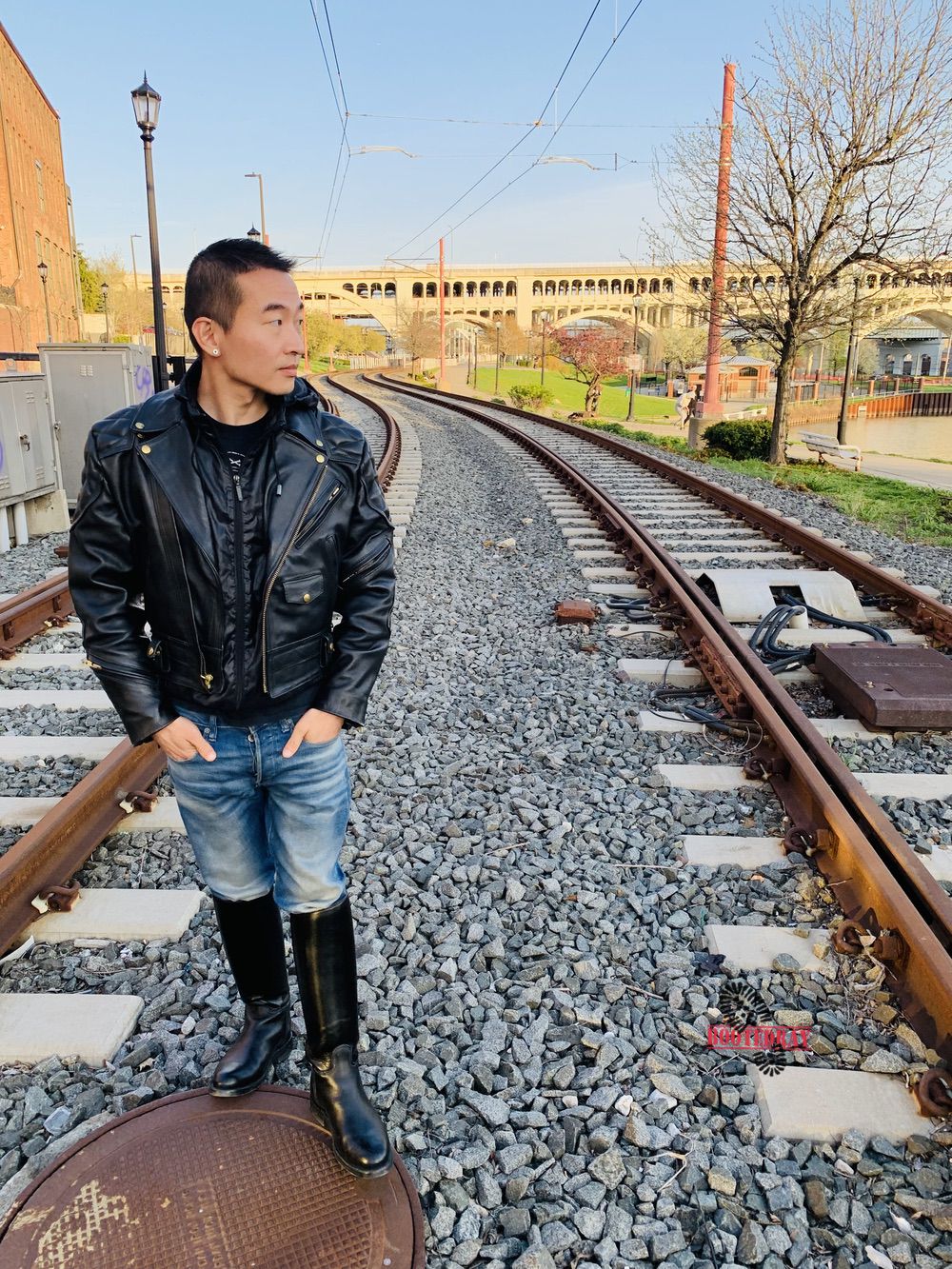 We found an excellent restaurant just near the river.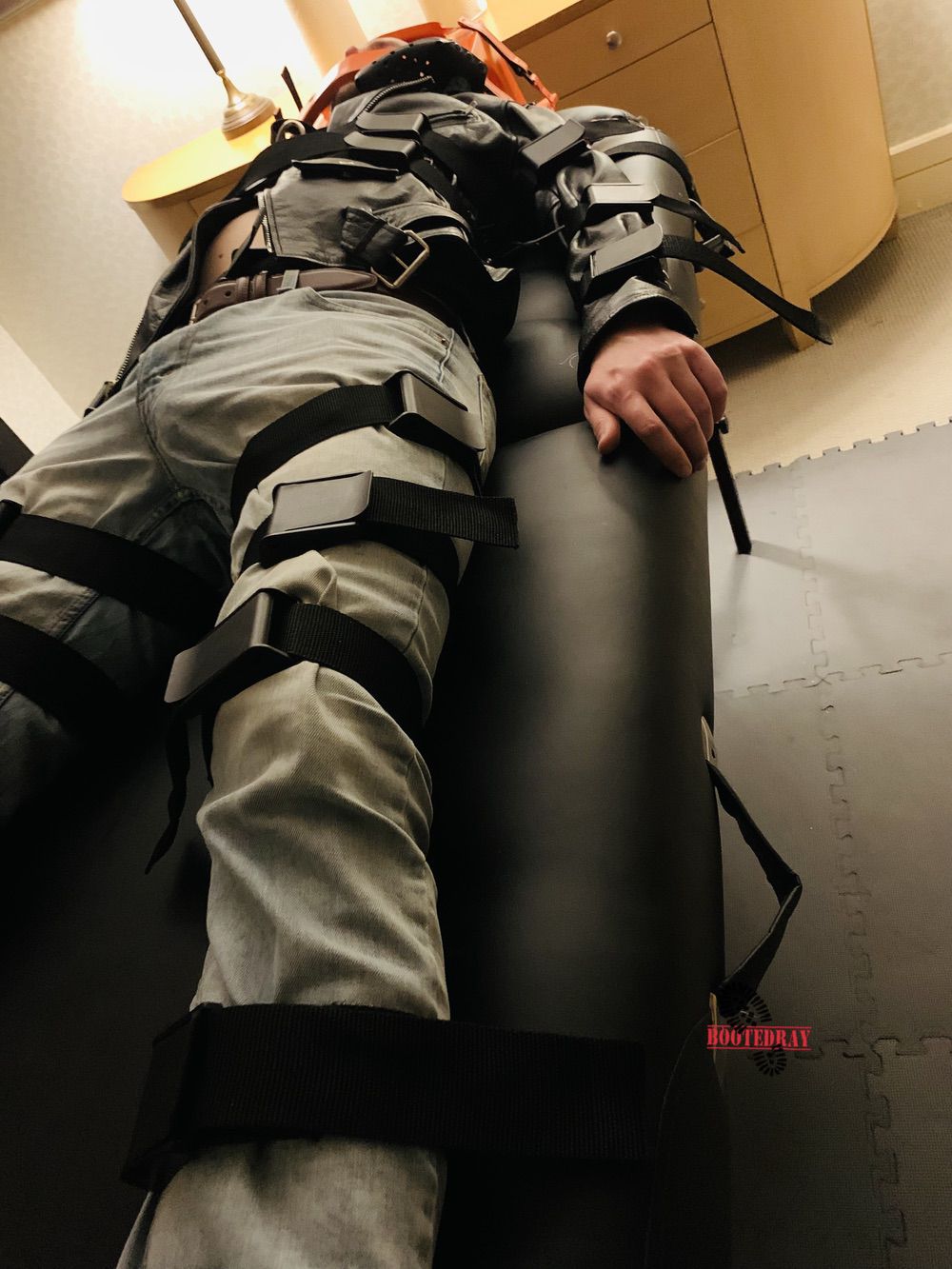 Friday night we went to the SM party. As long as I saw this bondage desk, I put my slave on it to test it out 🙂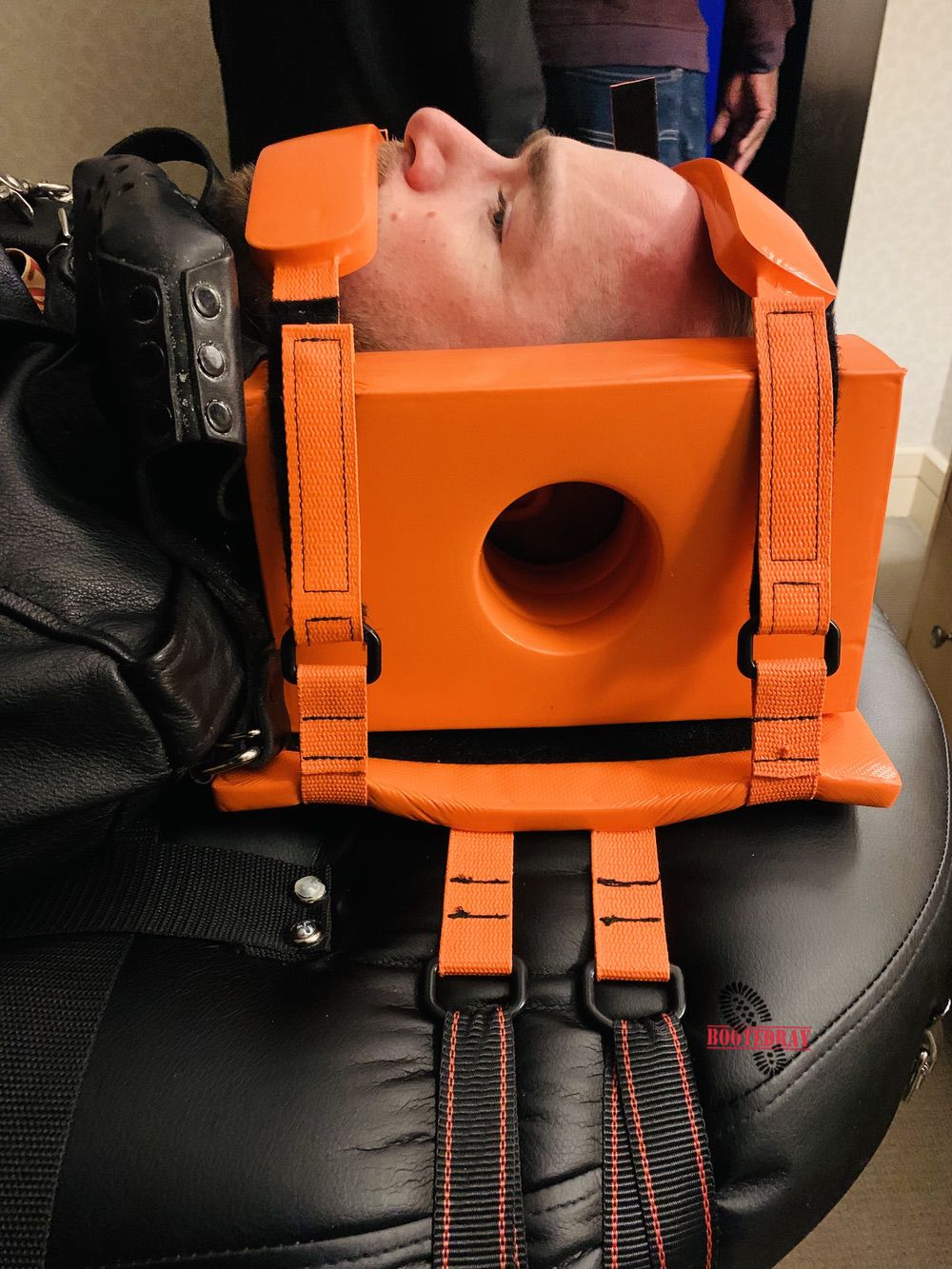 I have the same orange headbox at home. haha.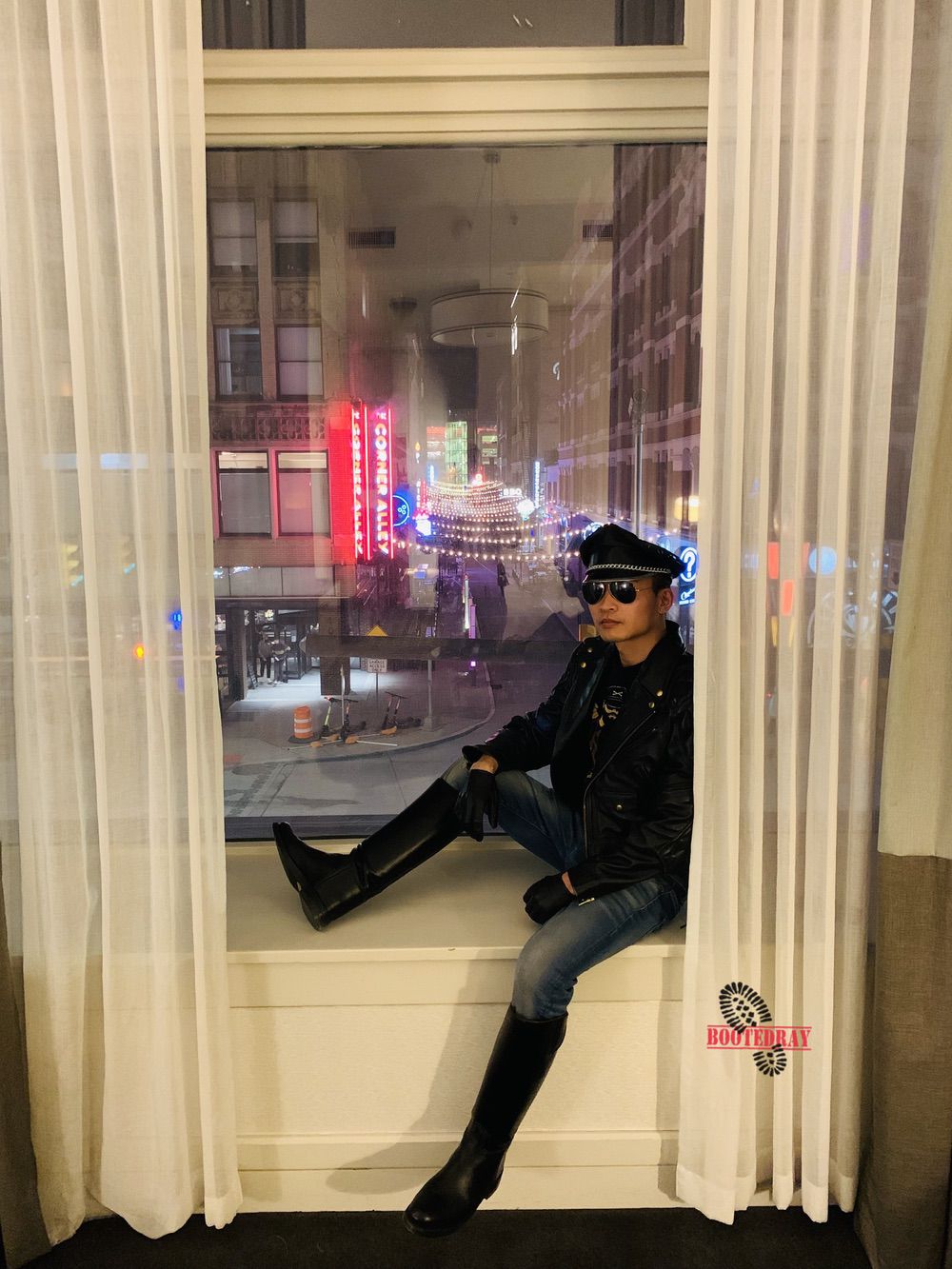 We can see a nice night view from this huge hotel room.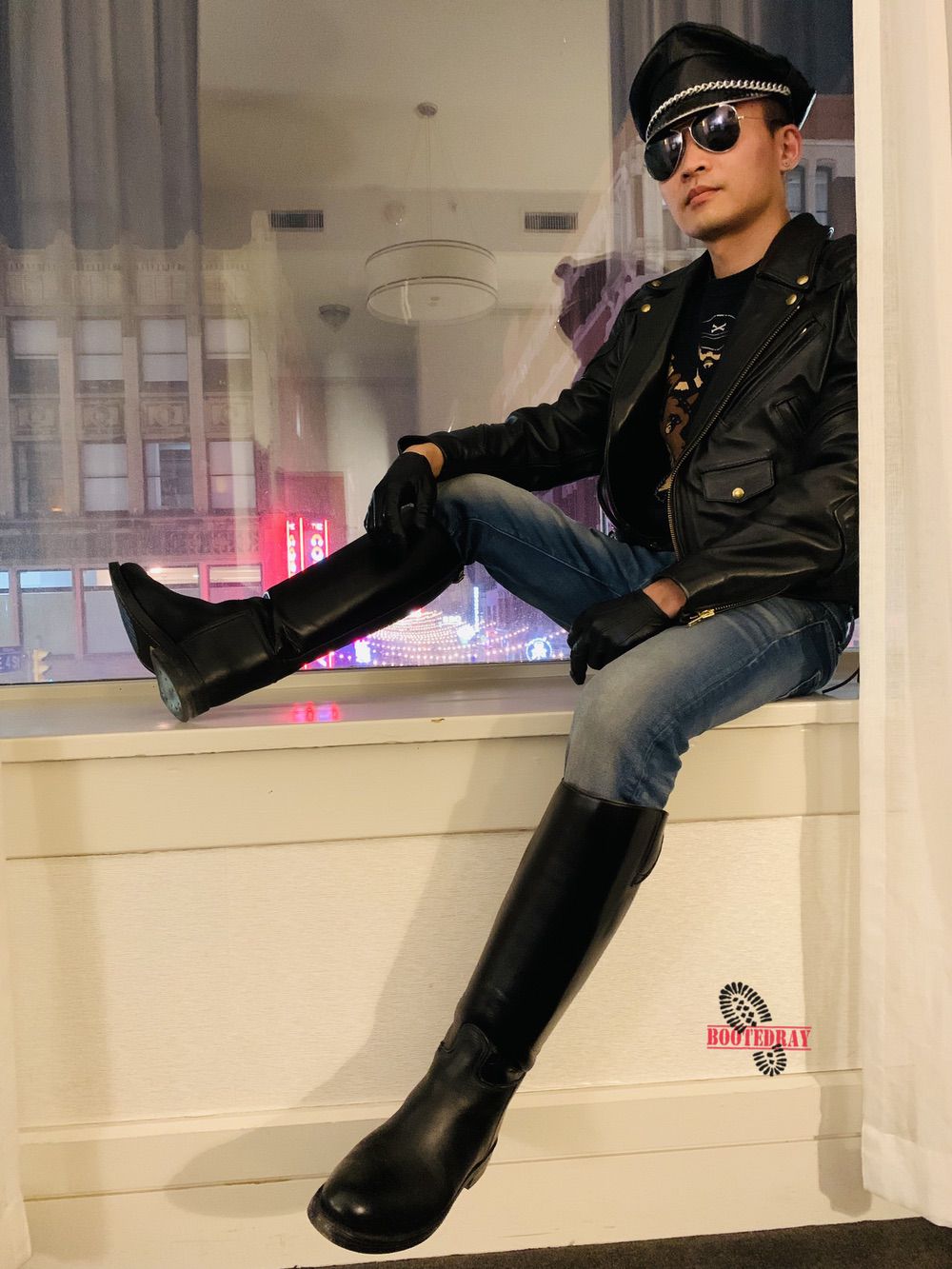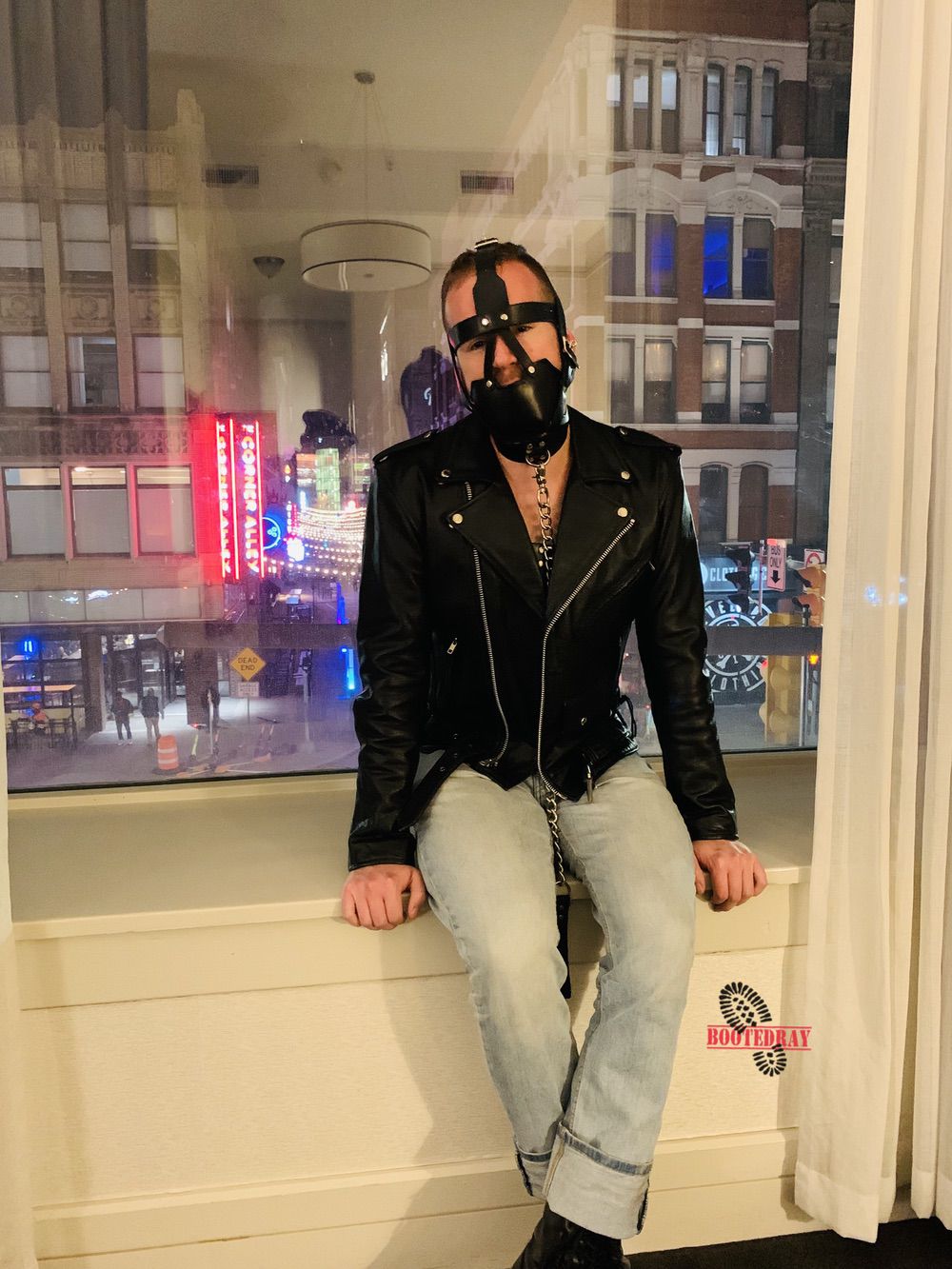 How's my slave look?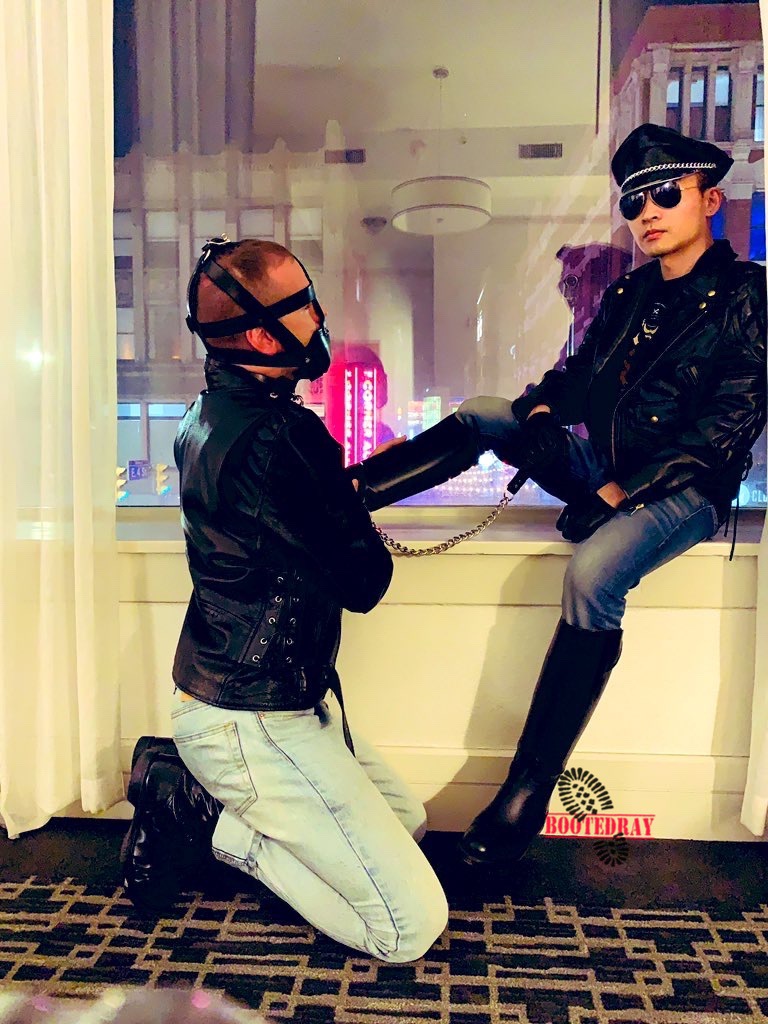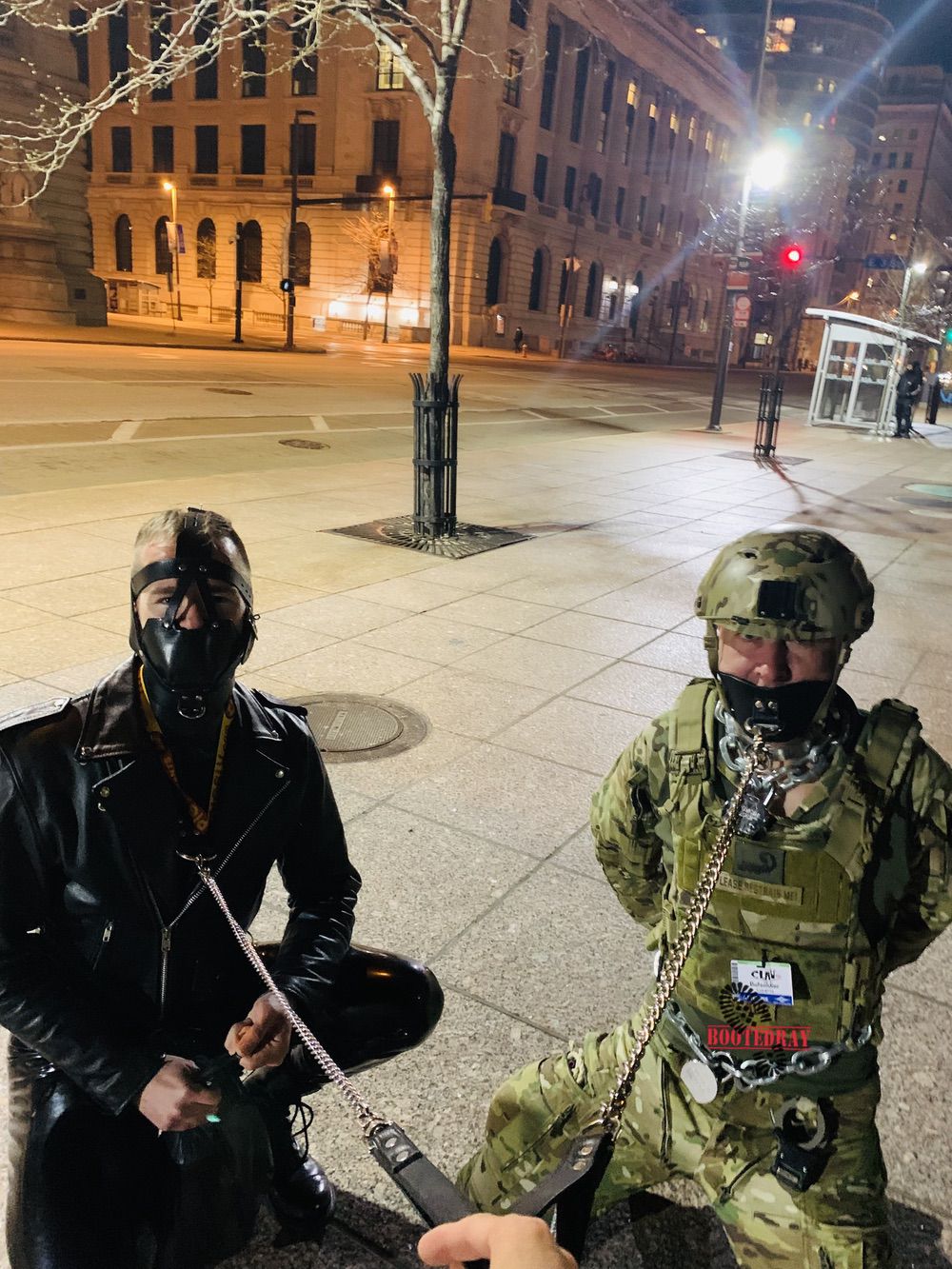 That was a fun night. I was walking my two "dogs" out in public. and took them into a grocery store to pick up some water.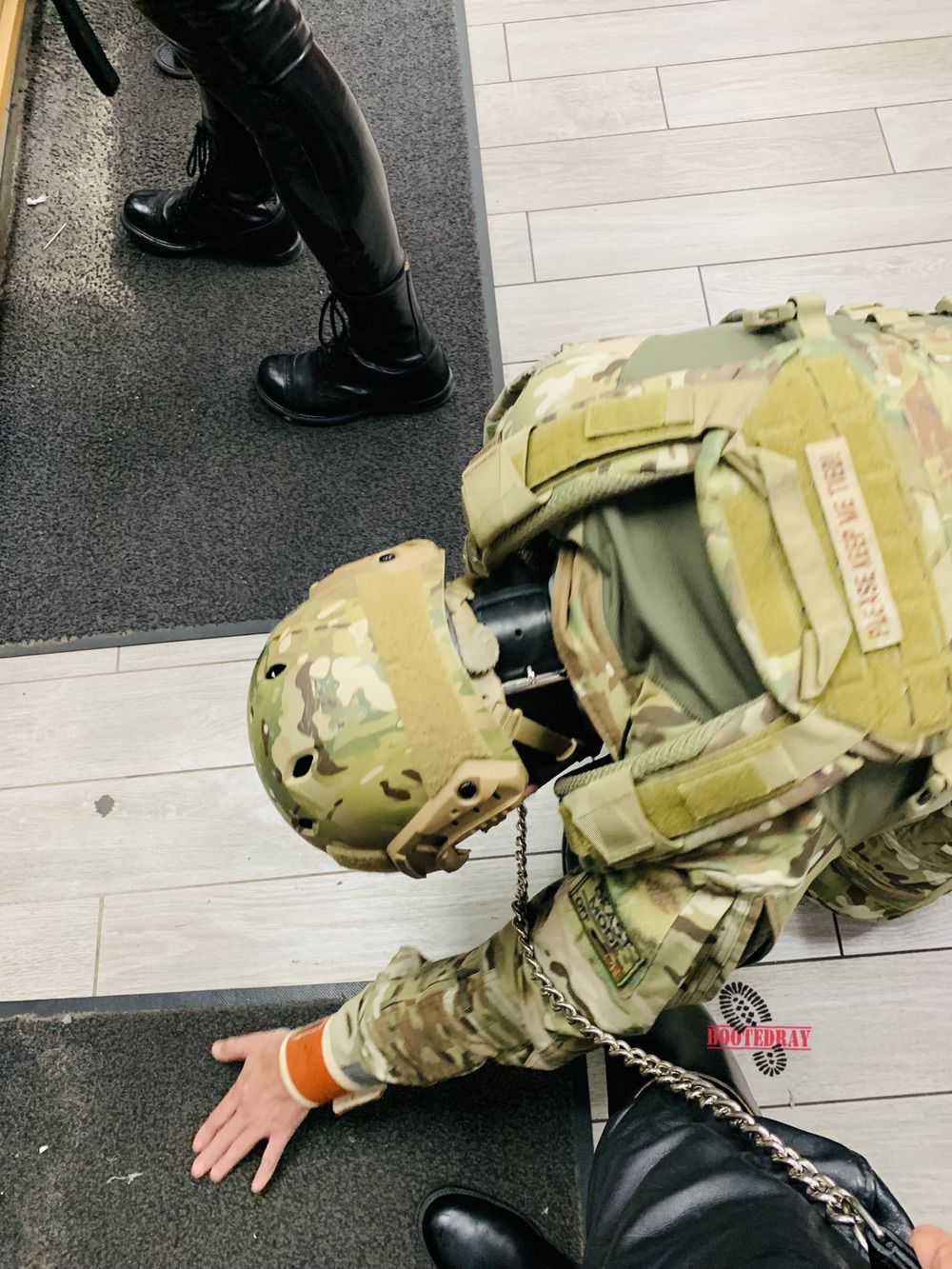 My object was licking my boots inside the store. Such a nice look coming a bunch of straight people. lol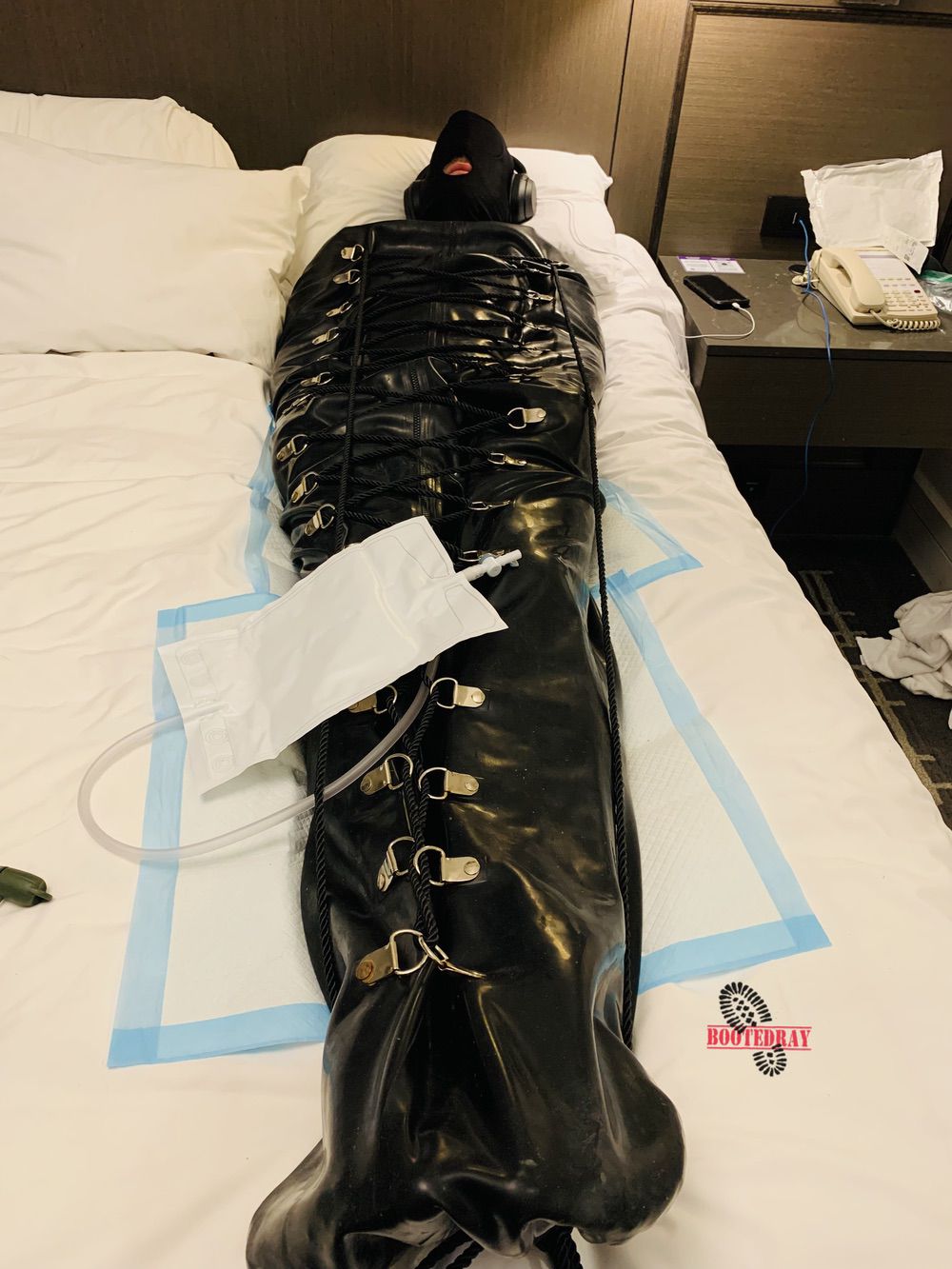 Later On I put my rubber slave to sleep in the sleepsack.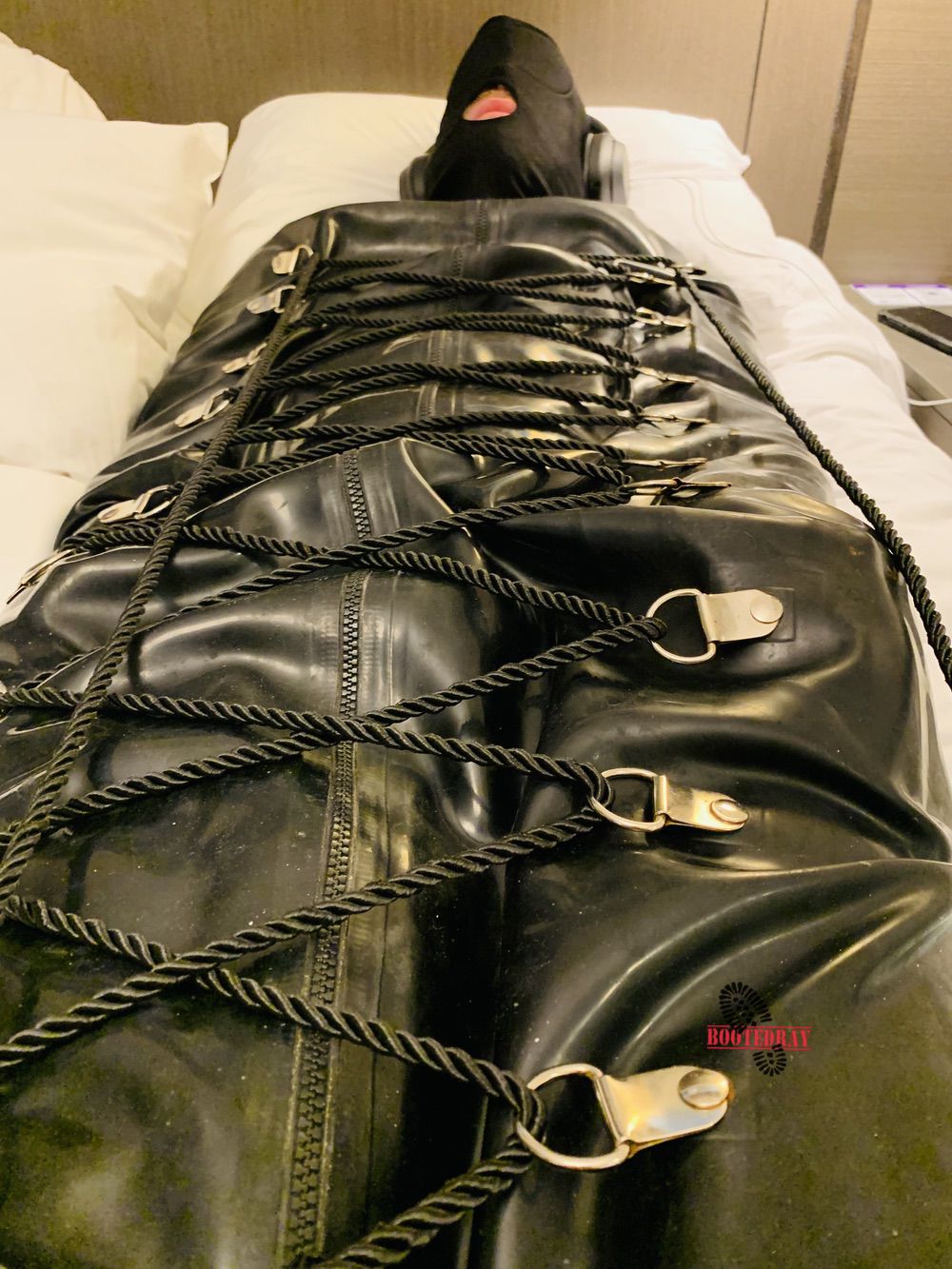 He had a such a good slave that night.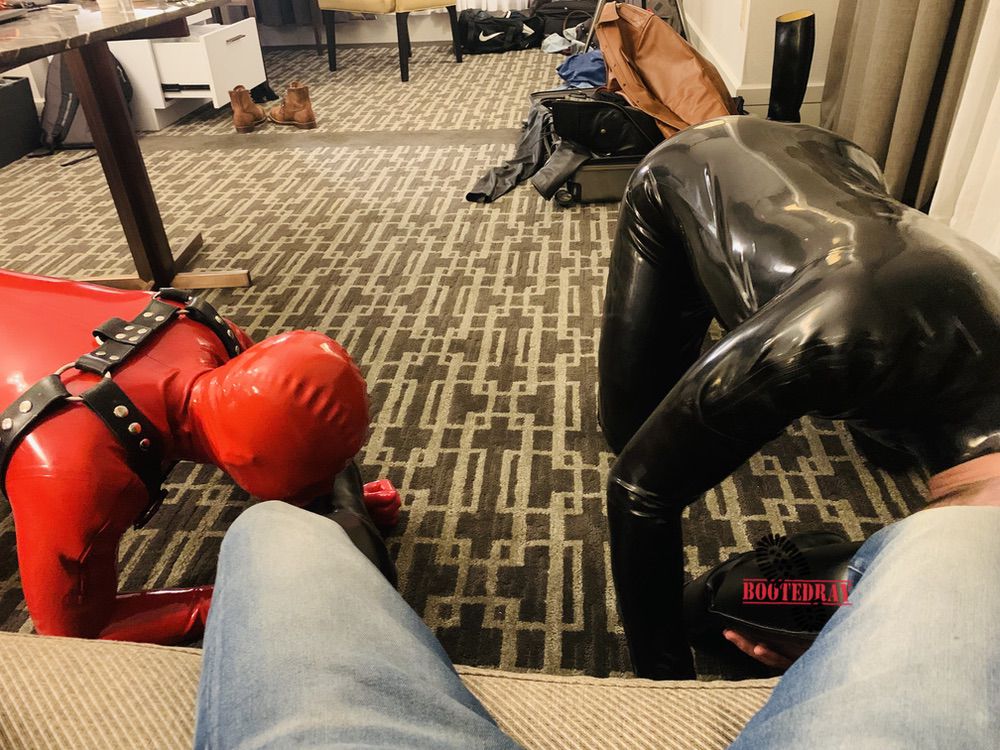 My another rubber slave is in town also, so I have a combo fun with two of them.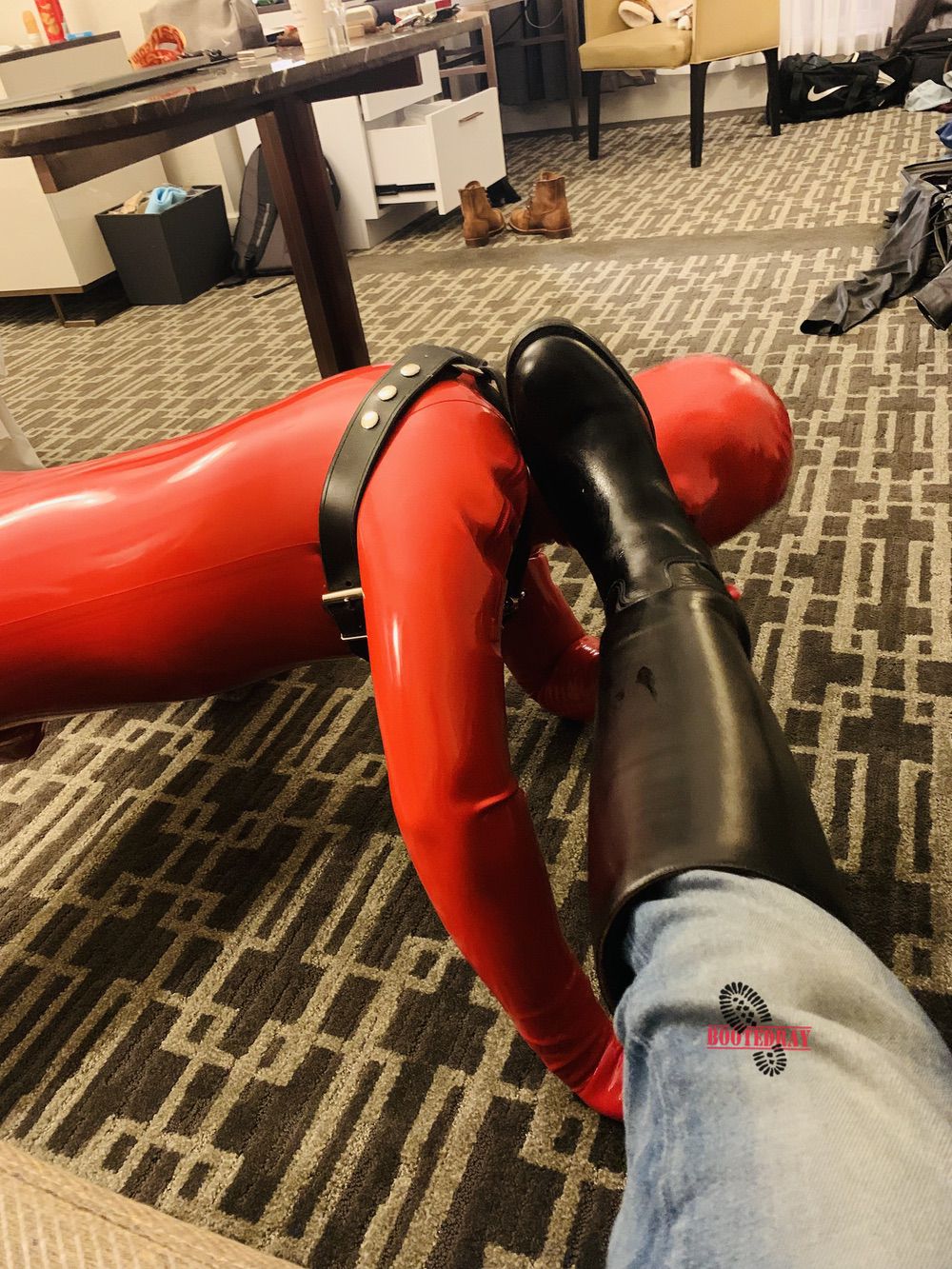 My red rubber slave is good at licking boots.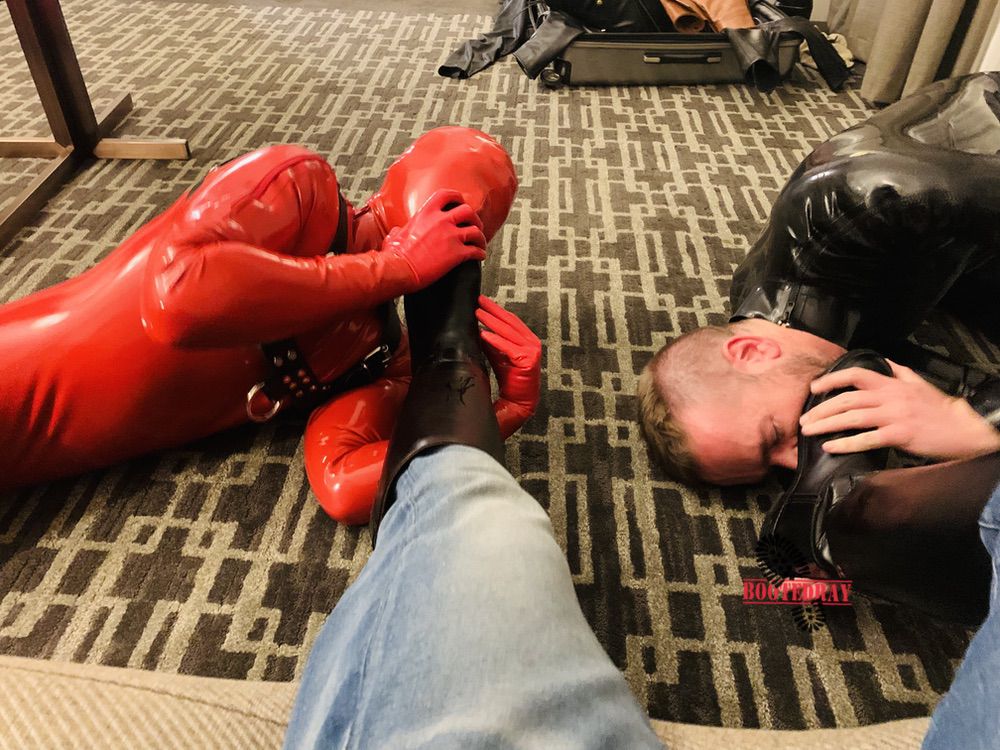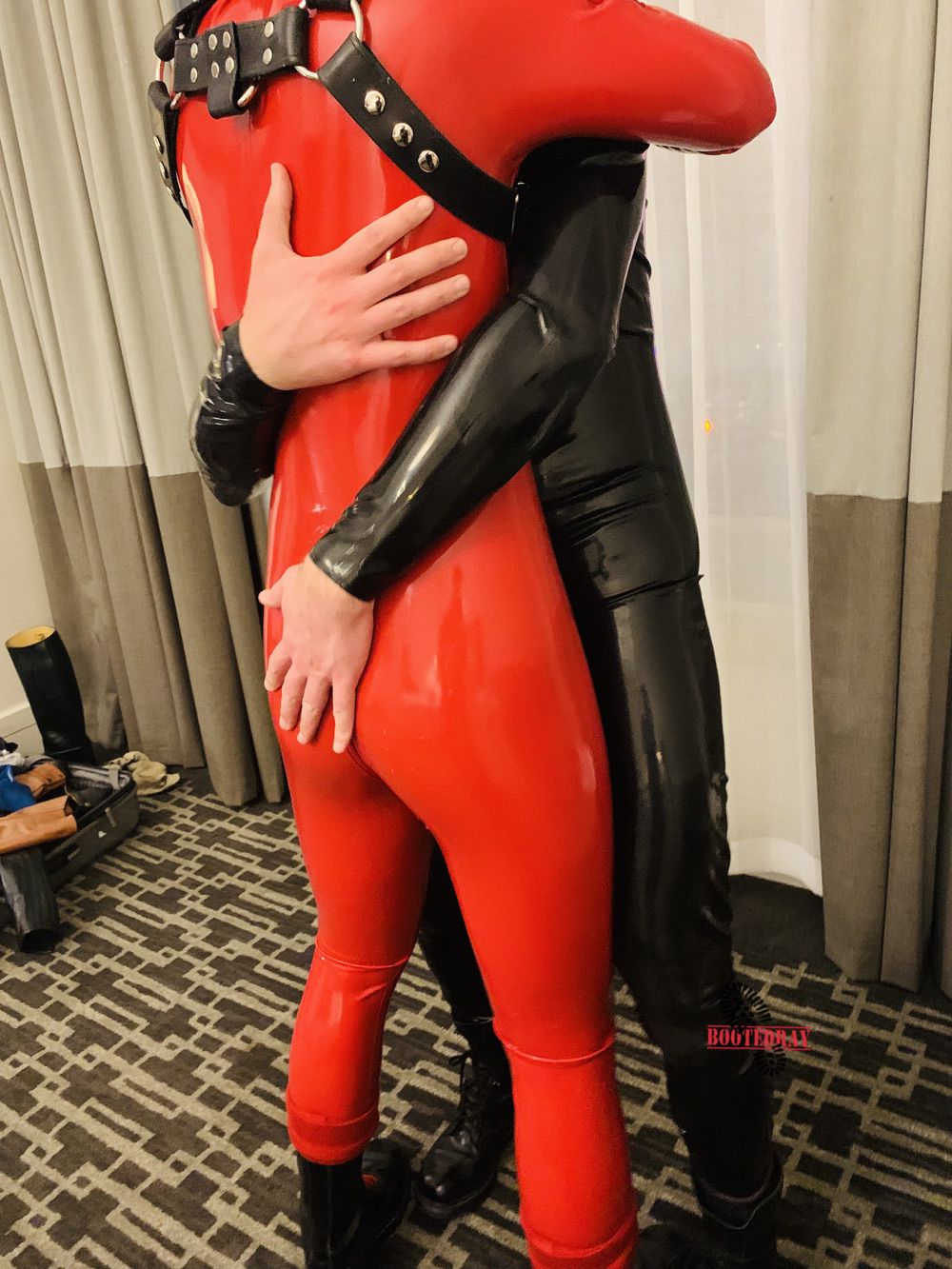 Time to have some hugs between them.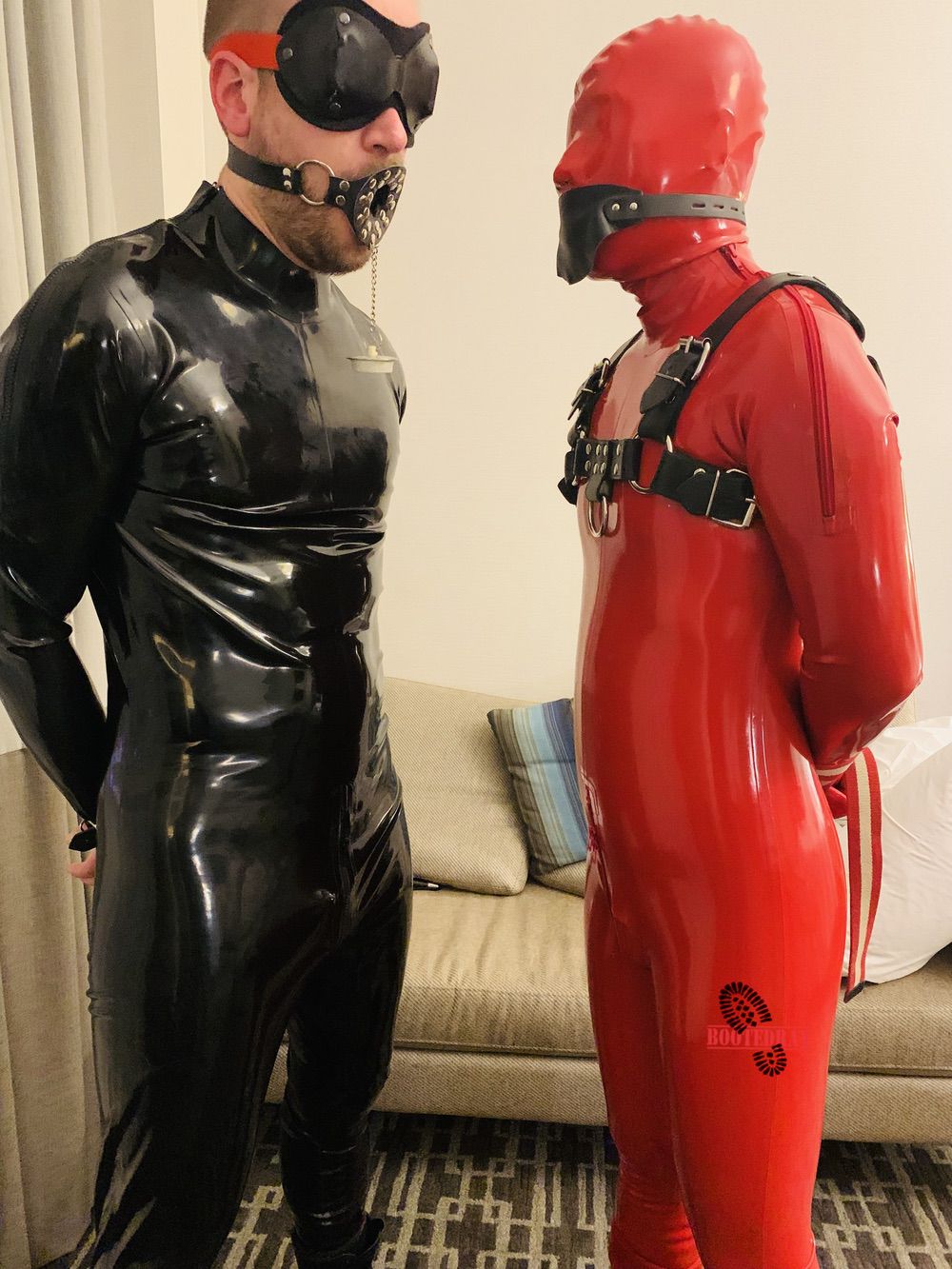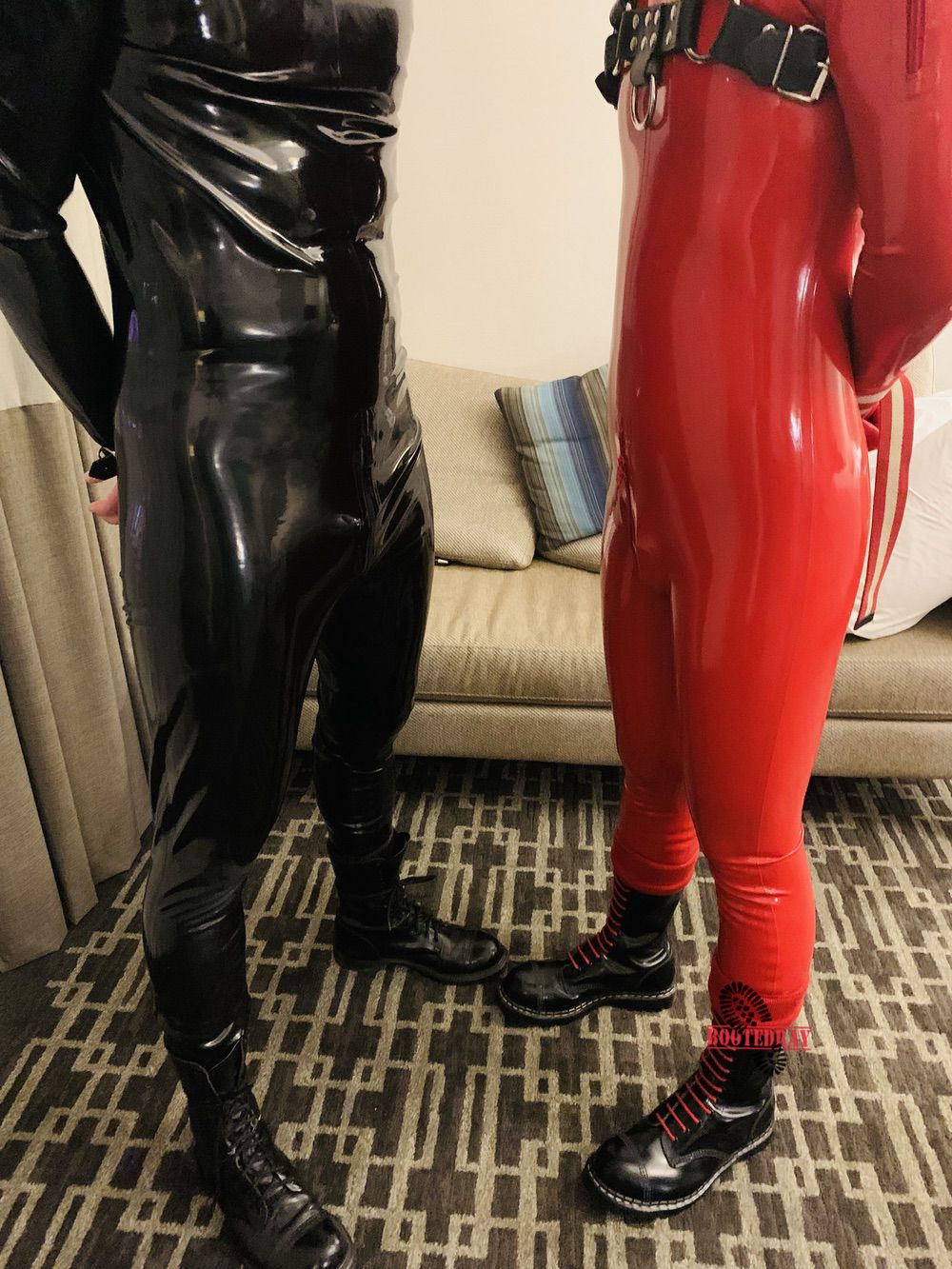 They were both in chastity cage under their rubber.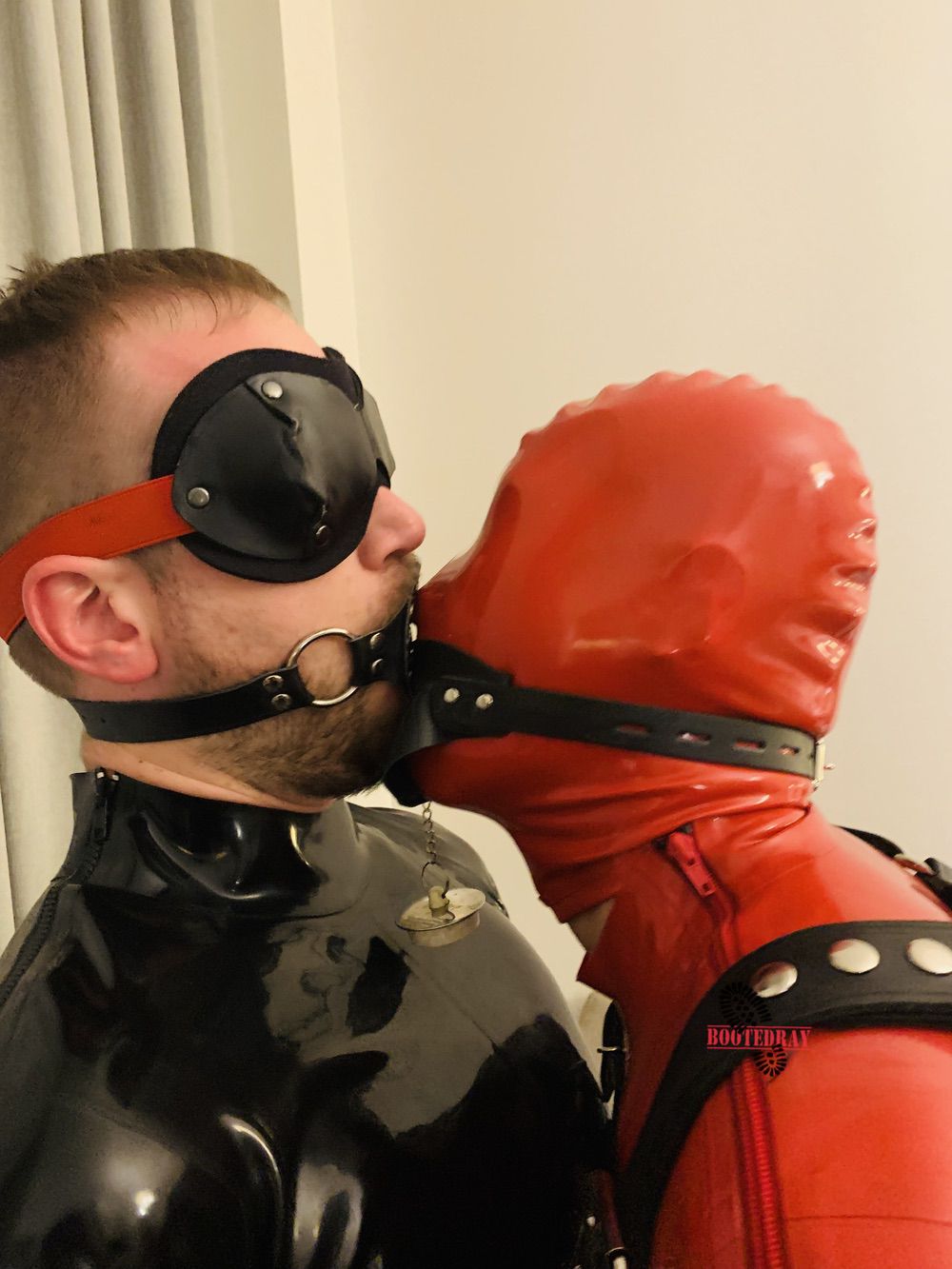 Do you think they can feel the kiss?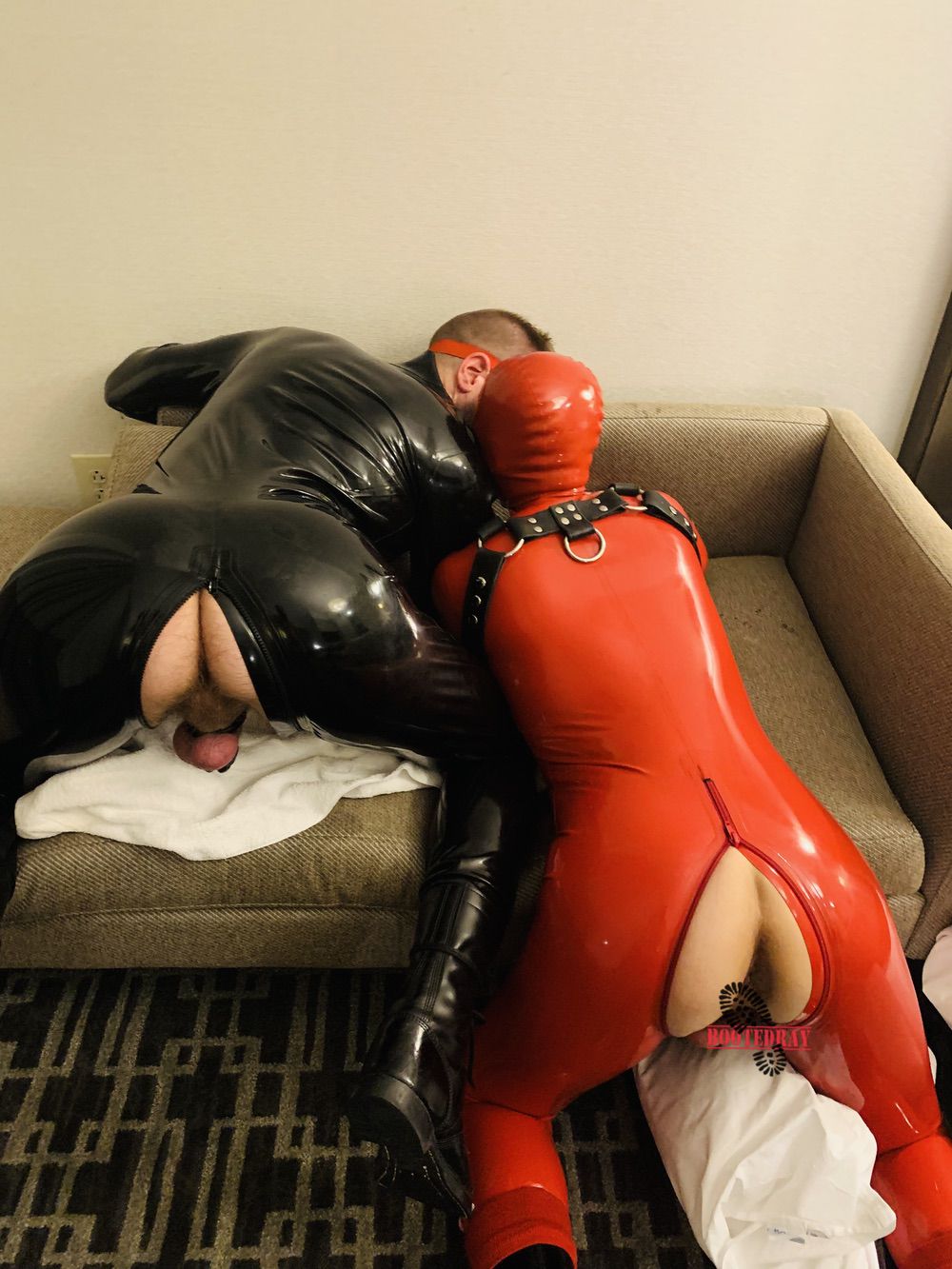 Now time for a breeding.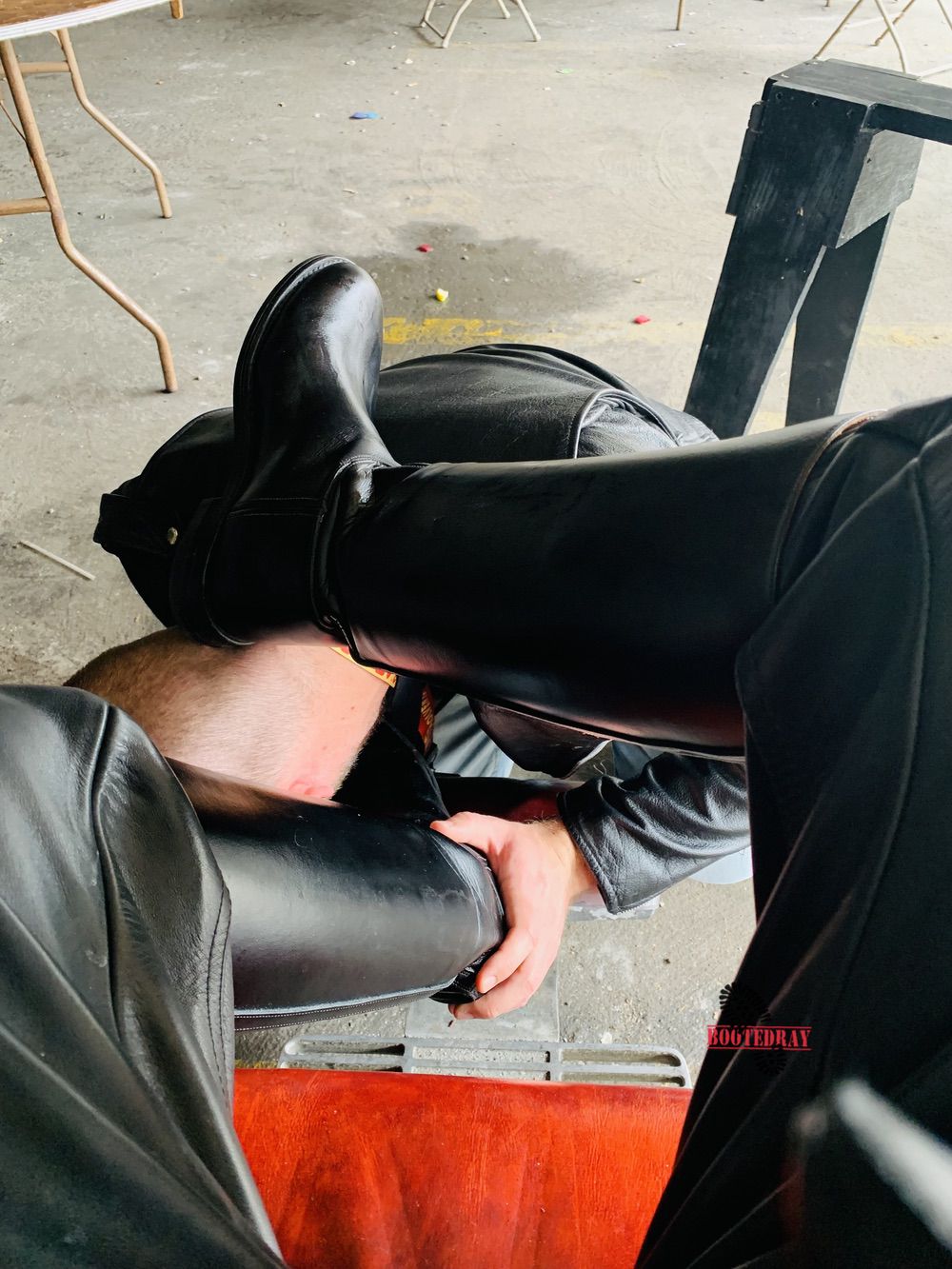 Last day in Cleveland at CLAW, he was licking my boots at cigar desk again.