Last weekend I had some fun doing a bit of rubber slave training with this cute boy. He just got his first rubber! How exiting!
Since he has the full black and red rubber catsuit, I put on a red chastity lock on his slave cock.
Enjoying my skinhead boots stomping.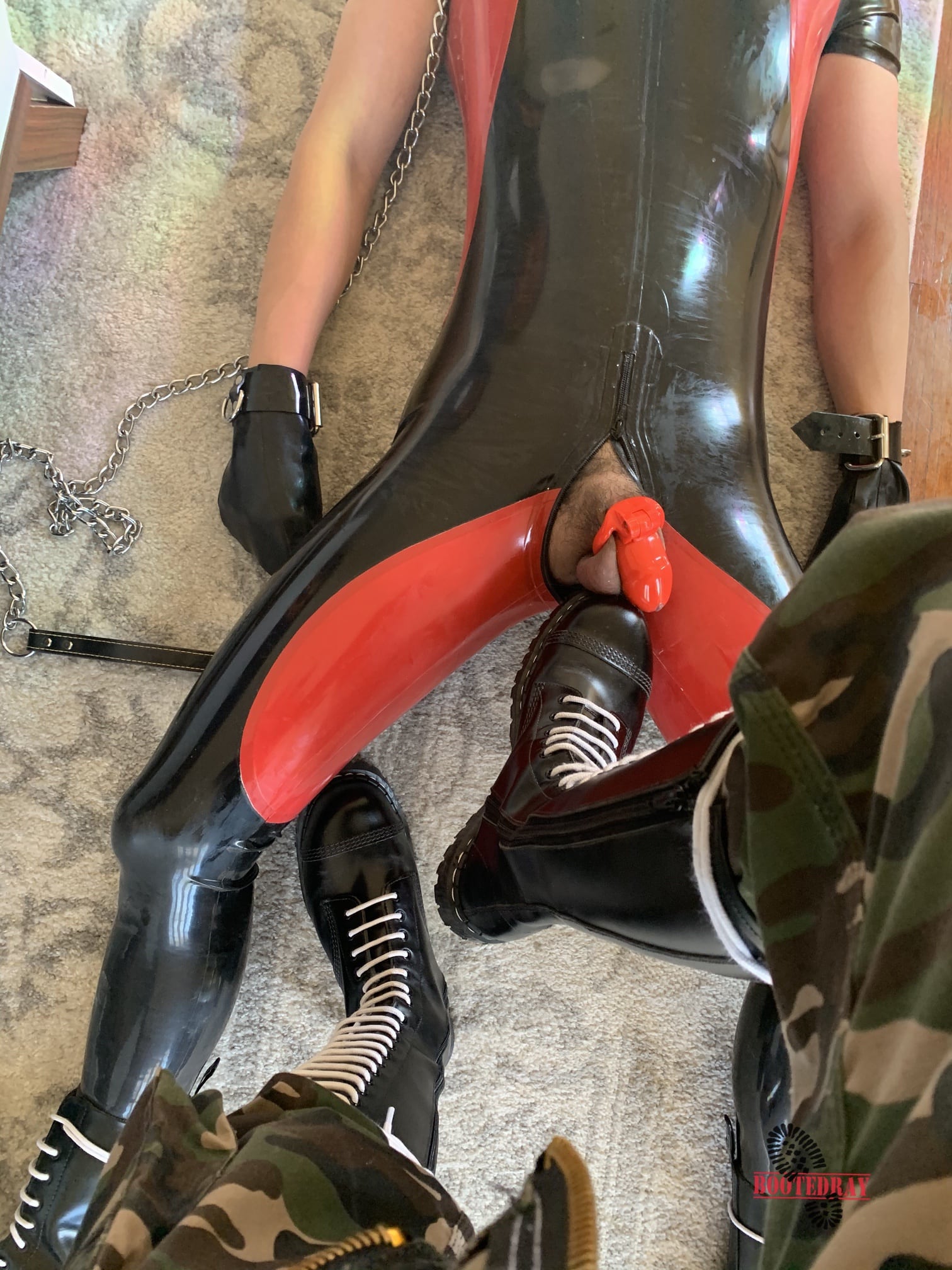 His cock was leaking from my boots stomping.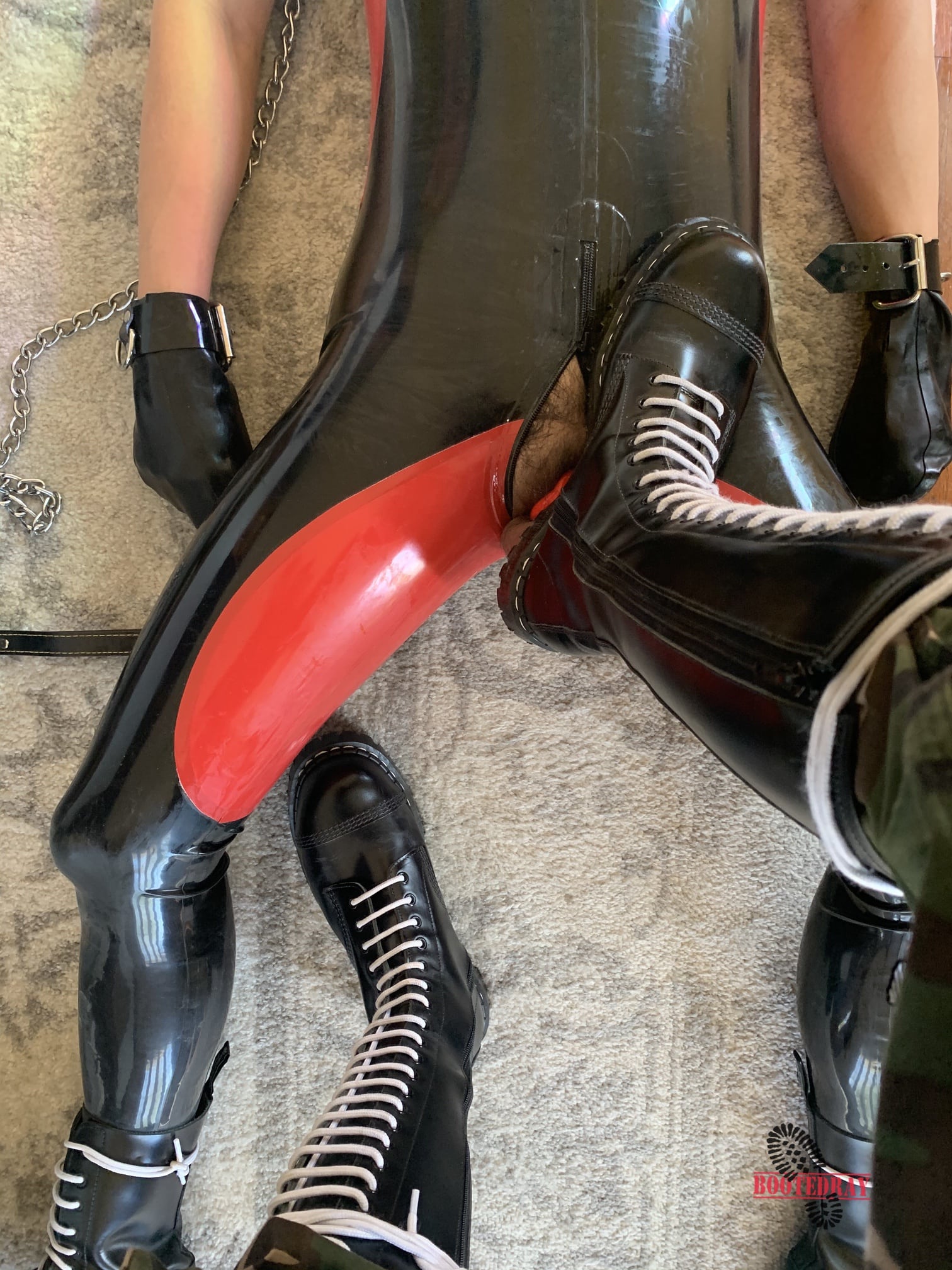 Look at those shining skinhead boots.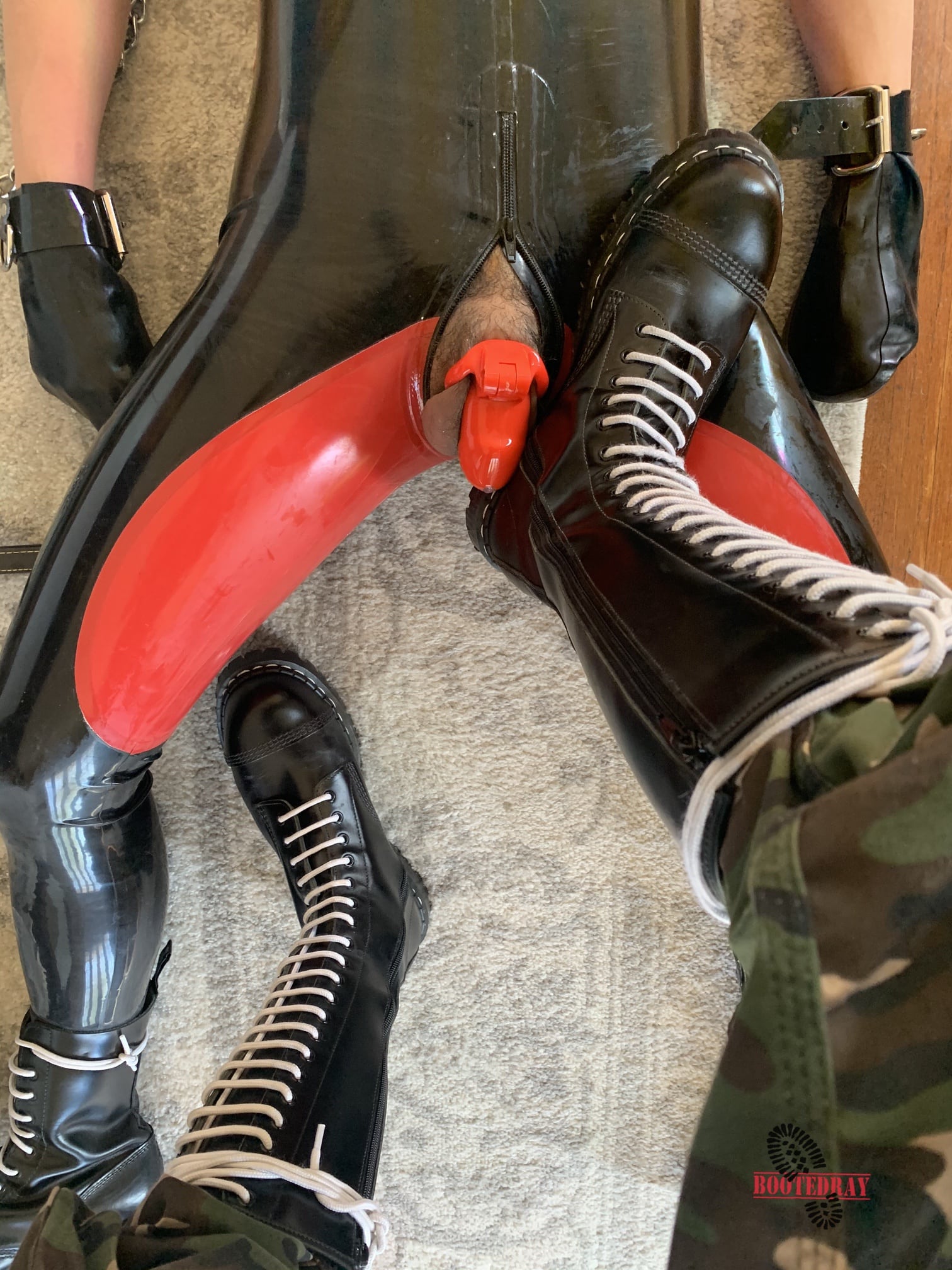 You want to lick them too?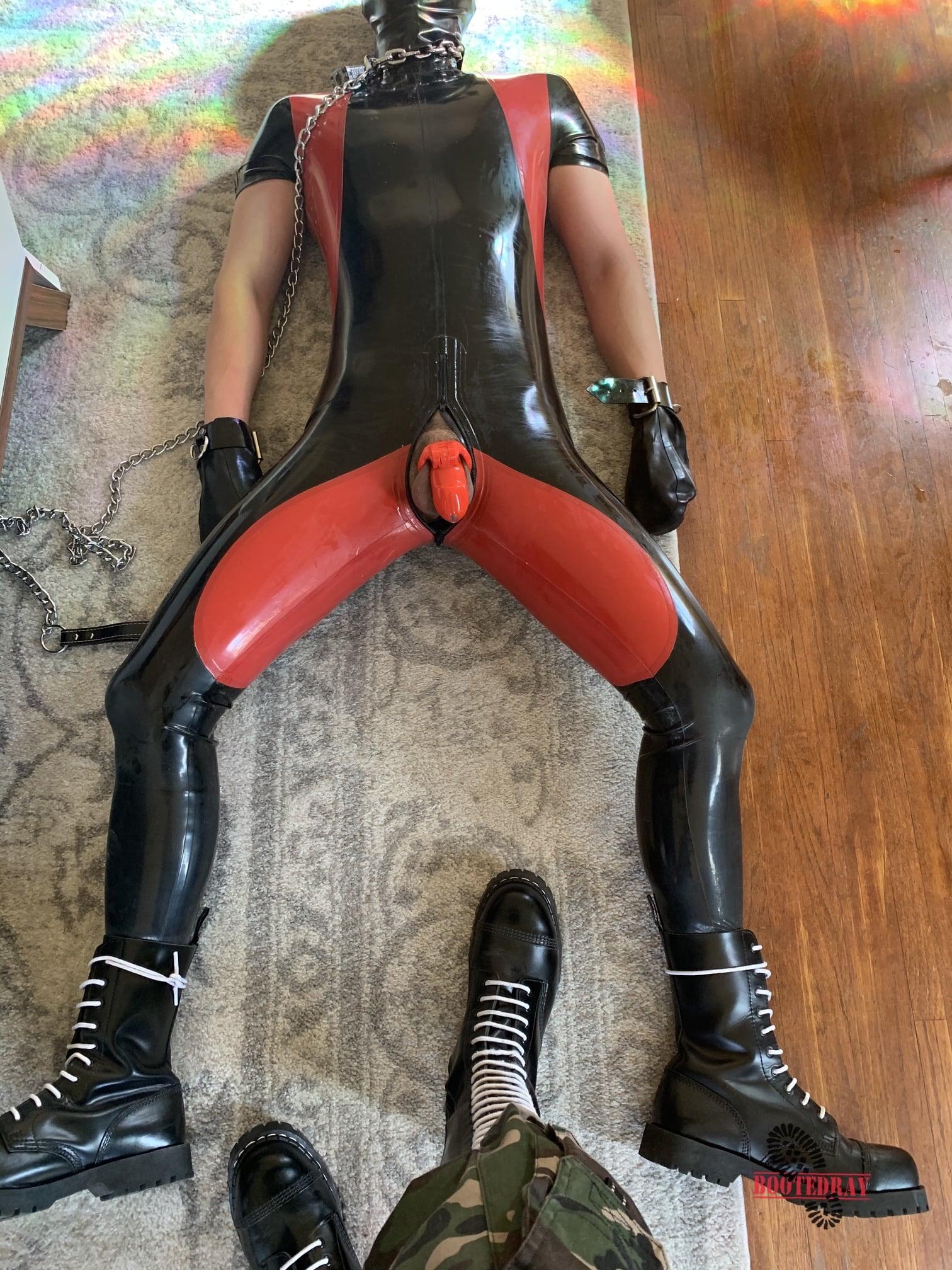 Nice view from this cute rubber slave.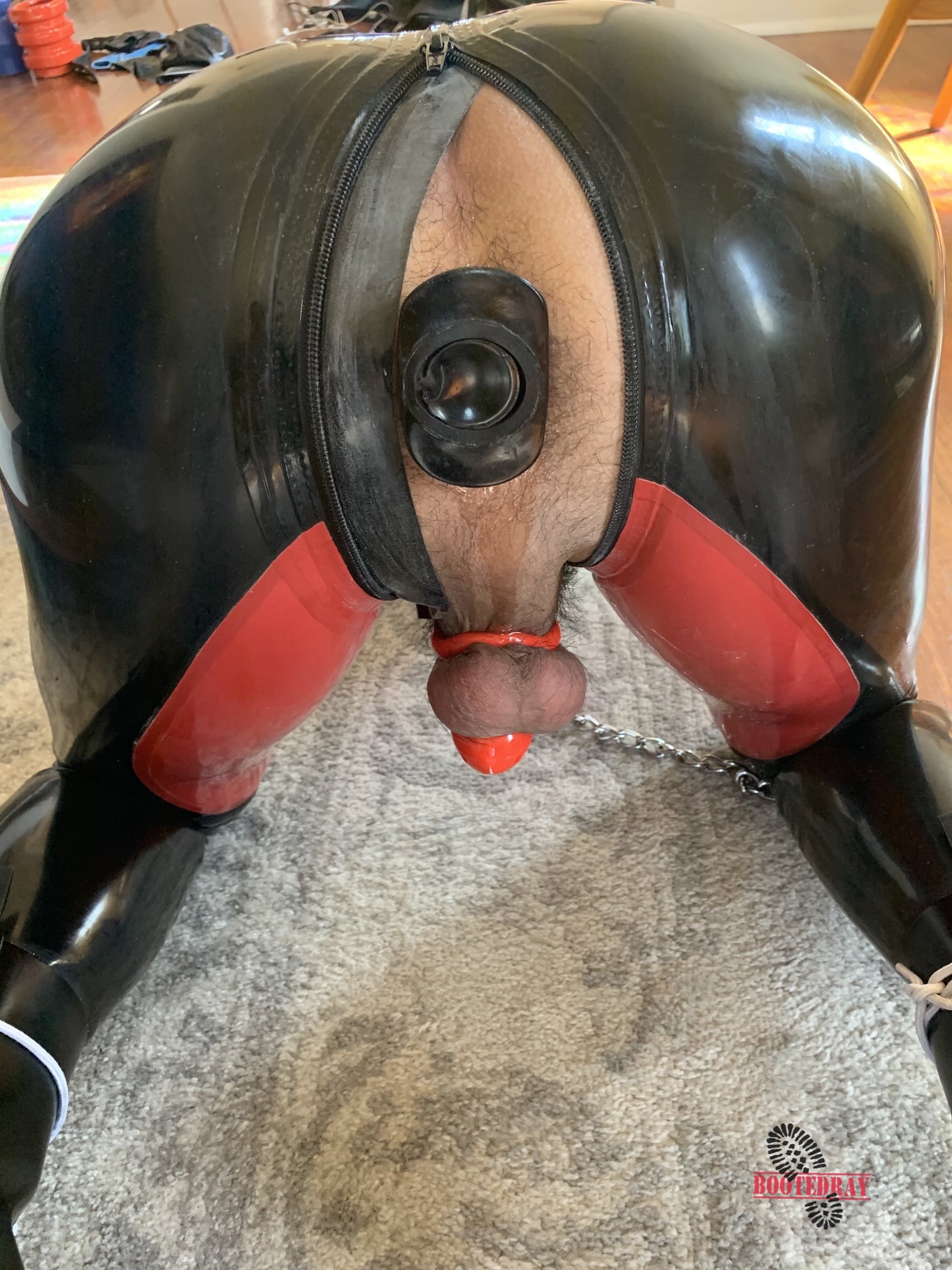 Of course his ass cannot be empty 🙂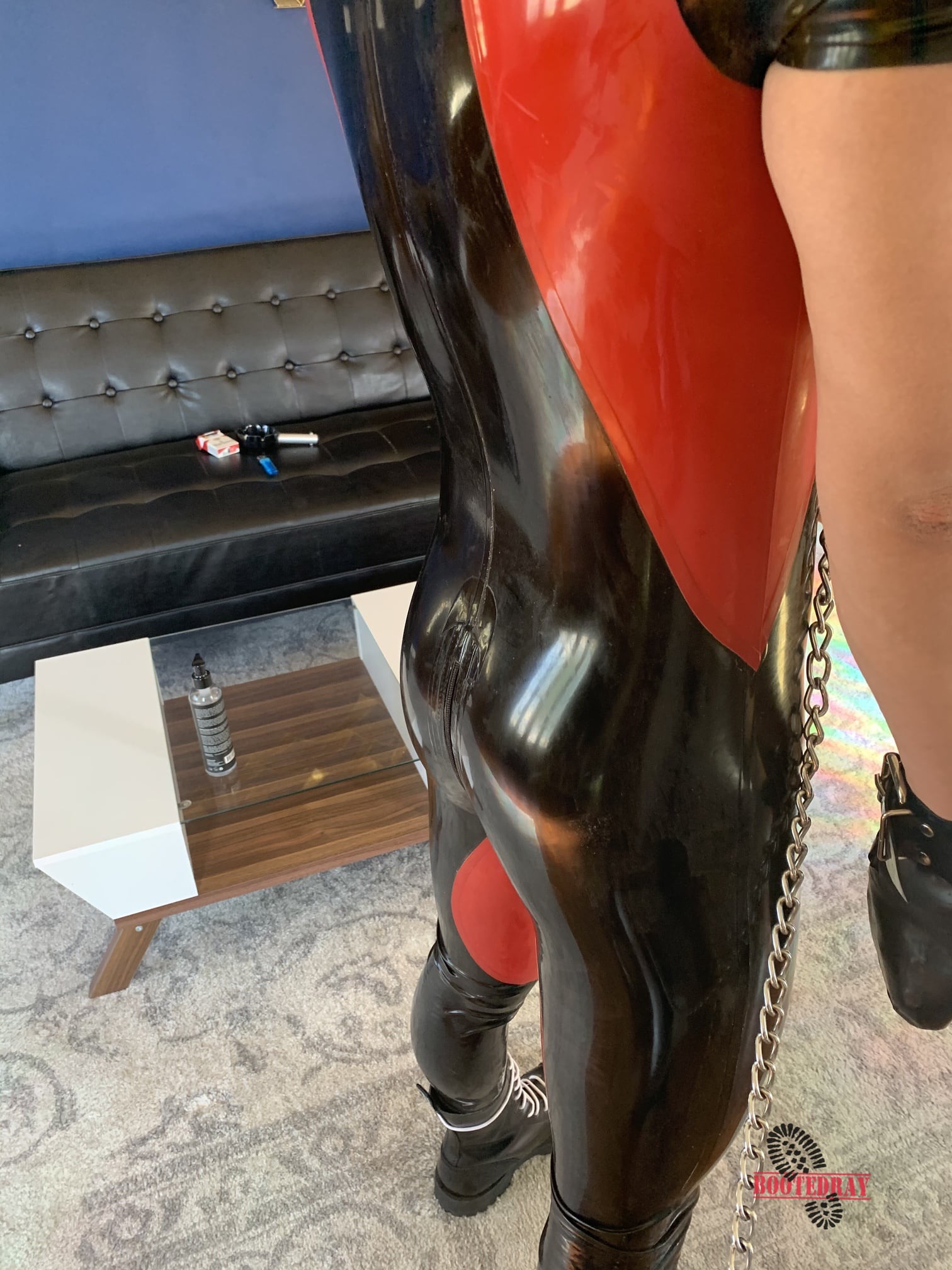 He has a nice butt, right?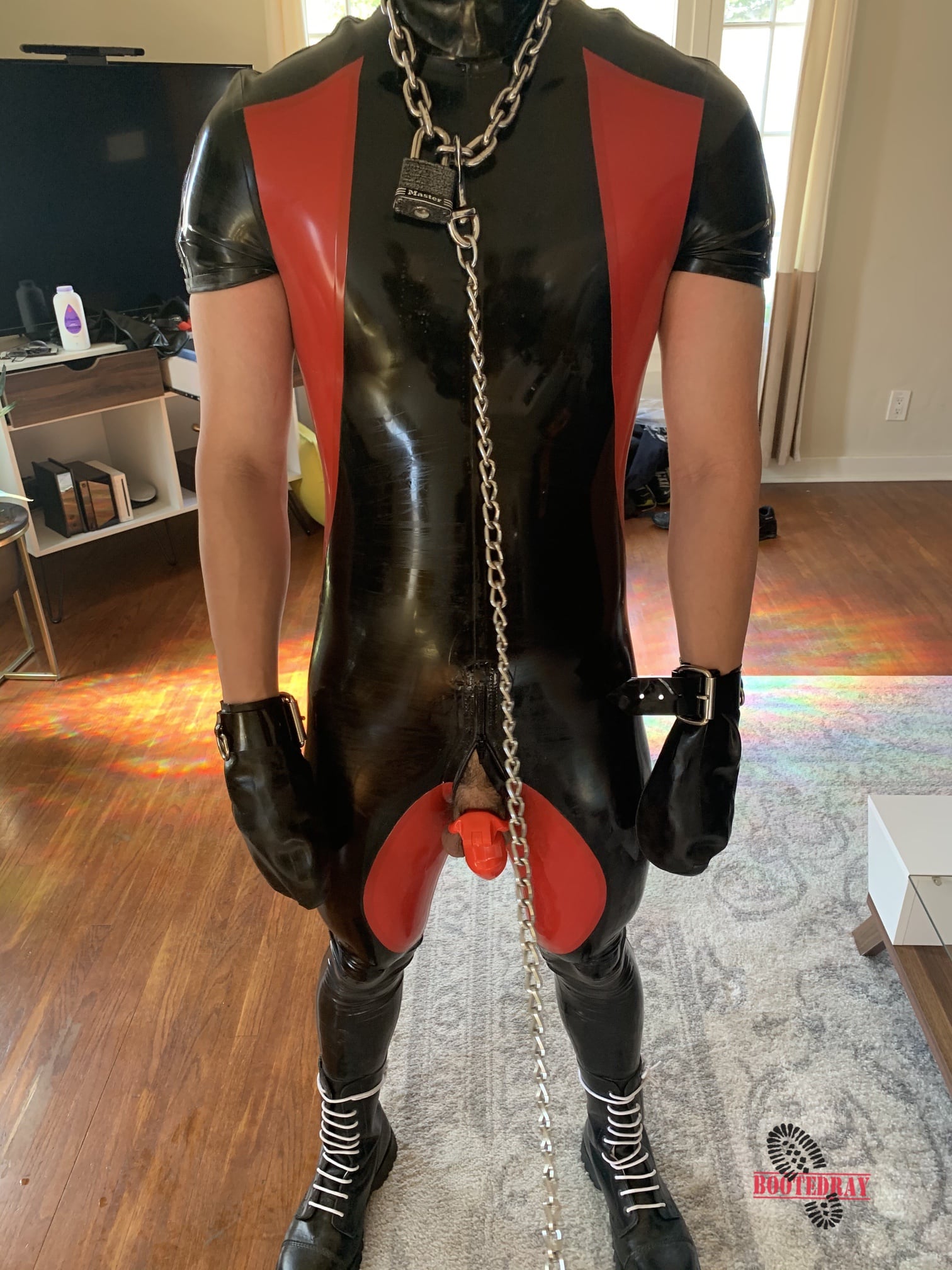 Of course, he needs a neck chain.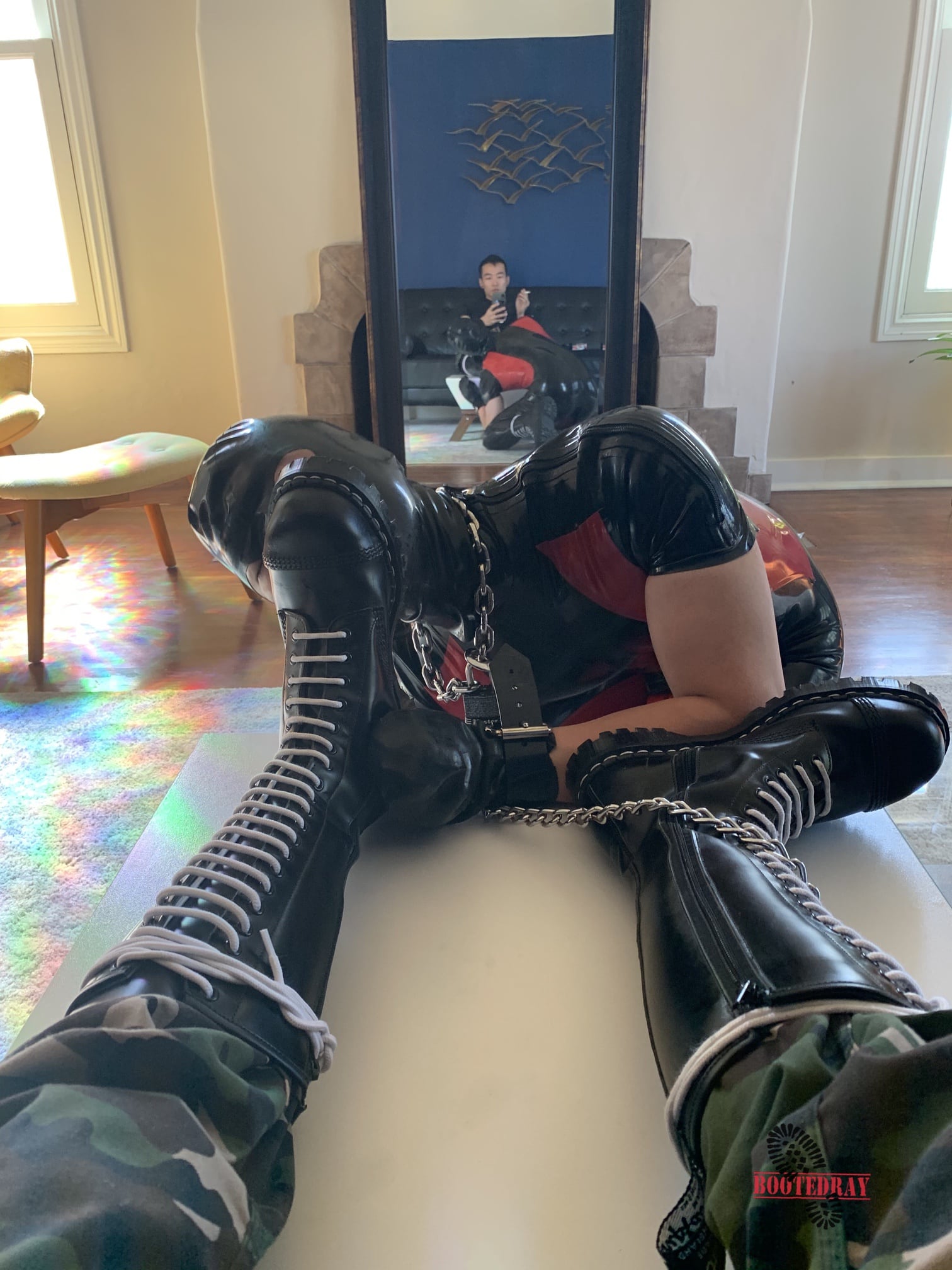 Now licking my skinhead boots.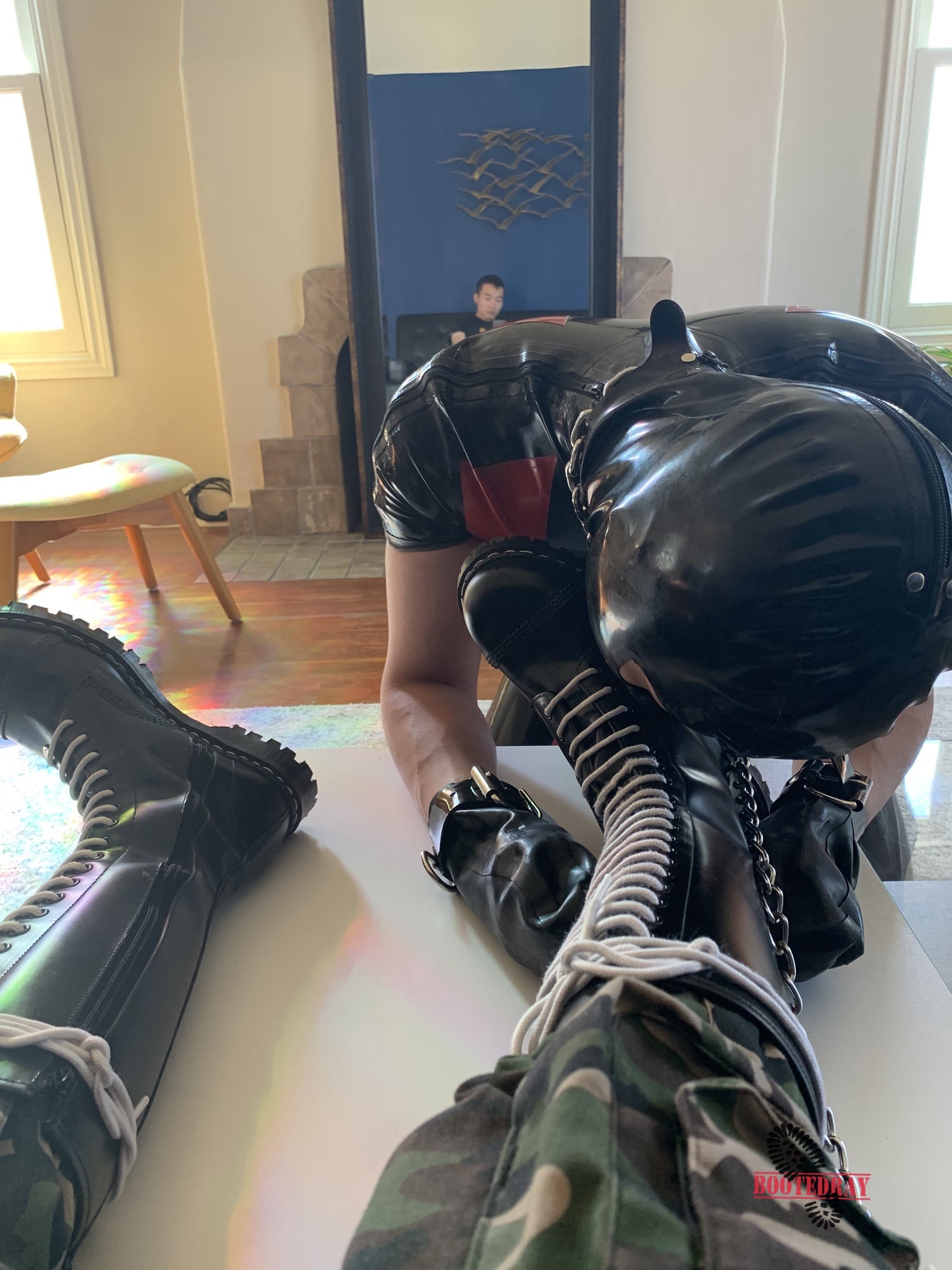 and I am enjoying my marlboro reds 😉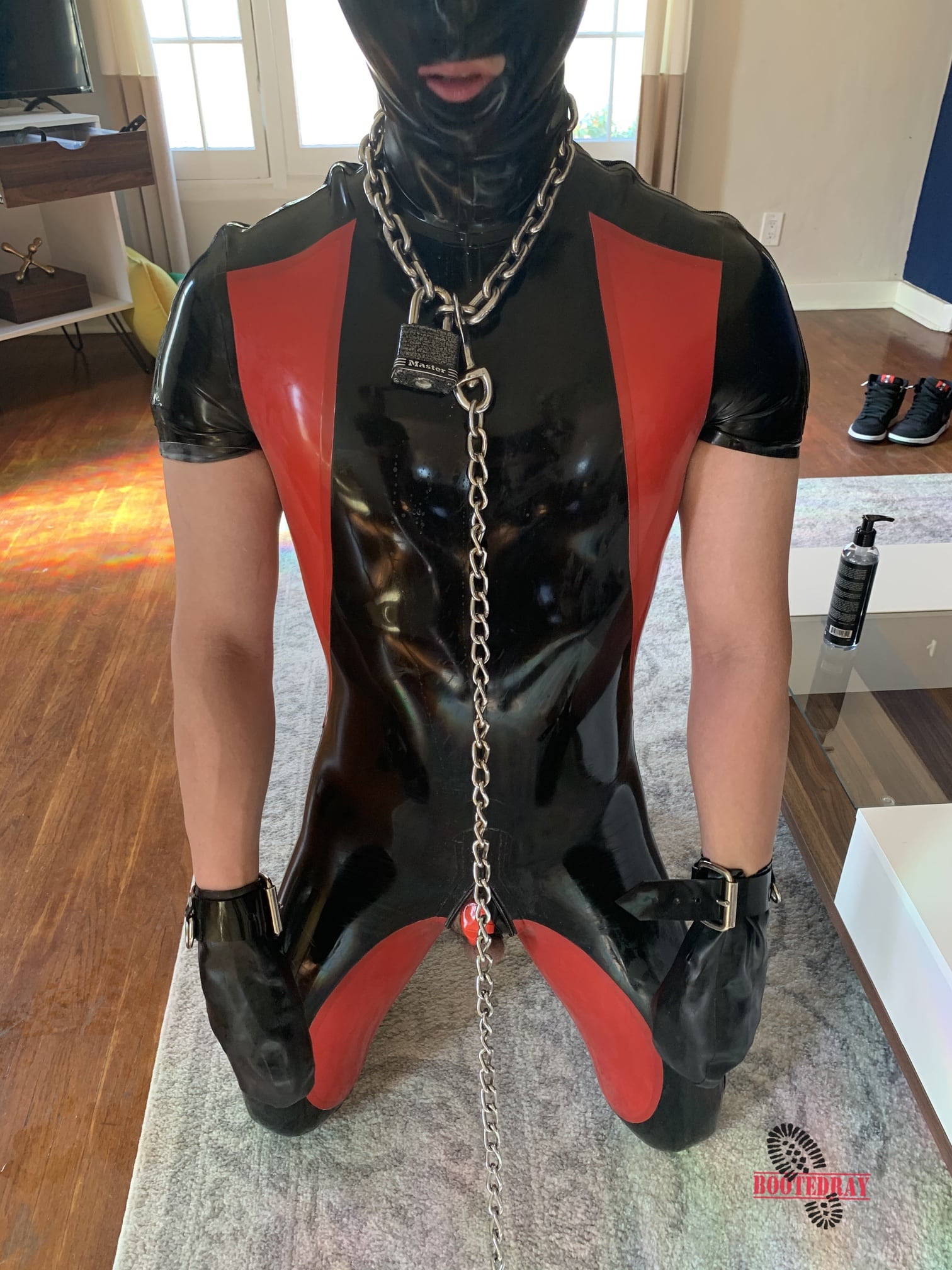 What is waiting for this gay rubber slave ?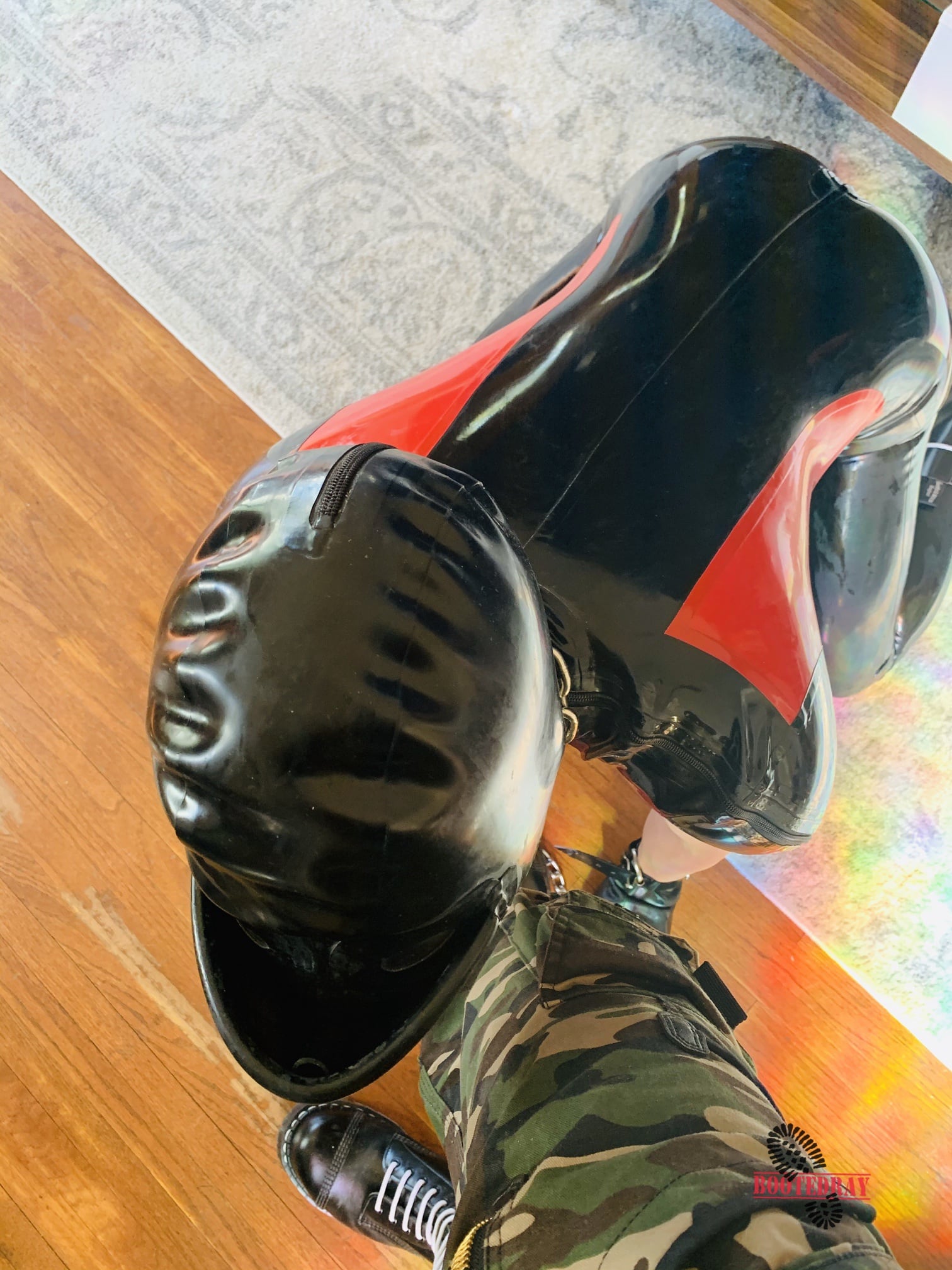 Now drinking my piss!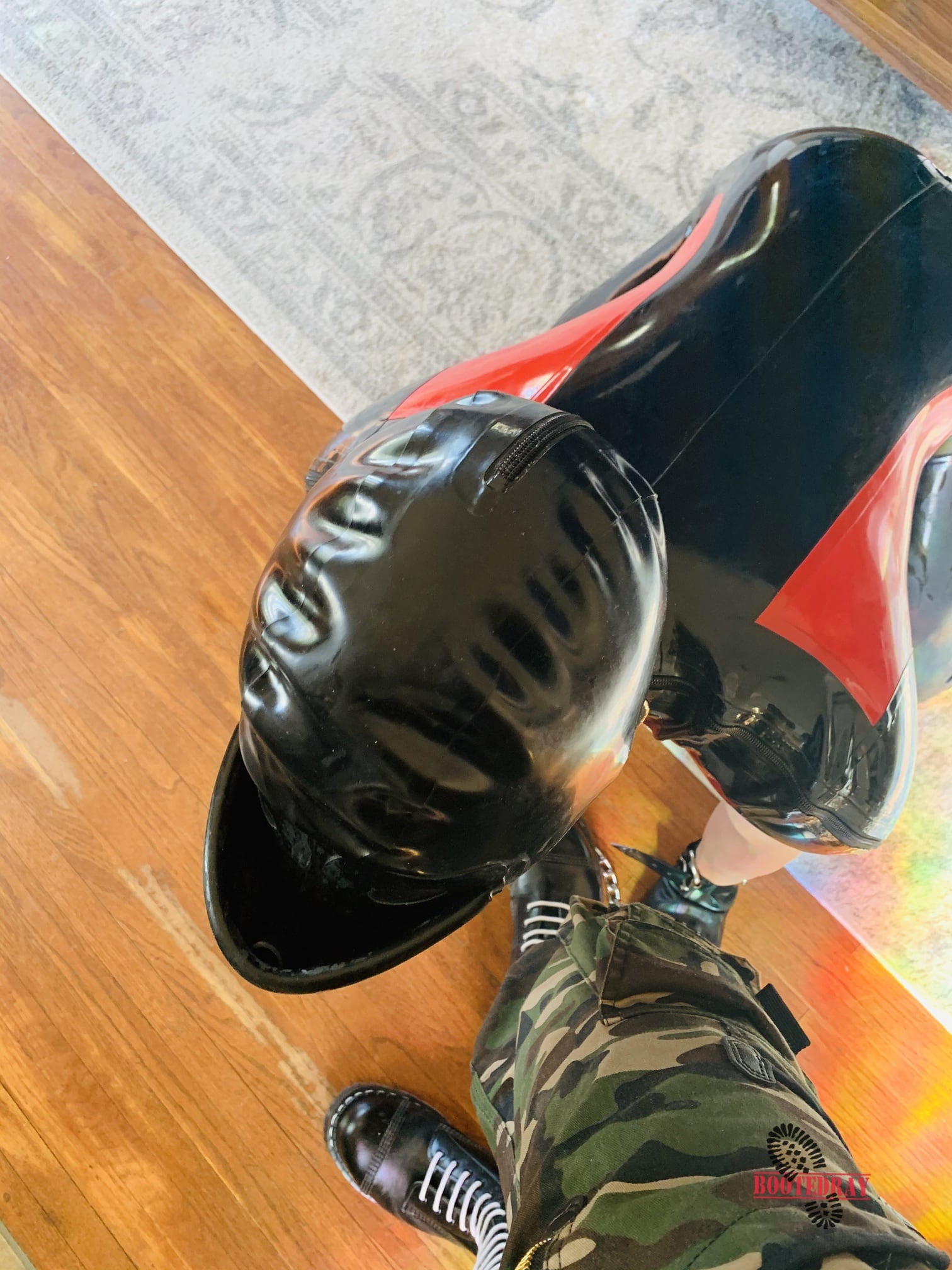 This is one of my fav rubber urial hood.