Last weekend part 2 at SM apartment Berlin for human ashtray slave training and some sling fuck 🙂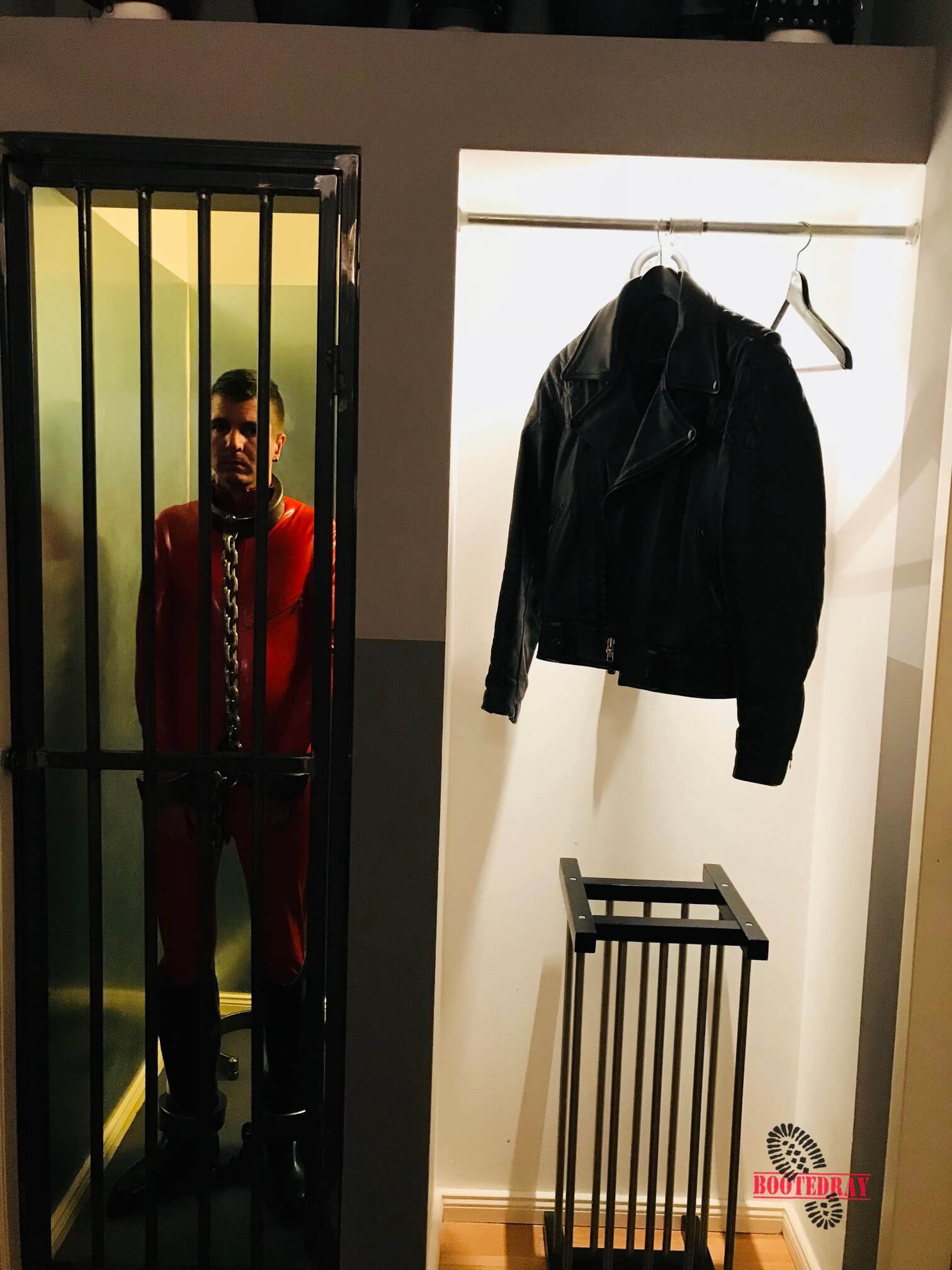 Slave is waiting in the cage under heavy metal restraints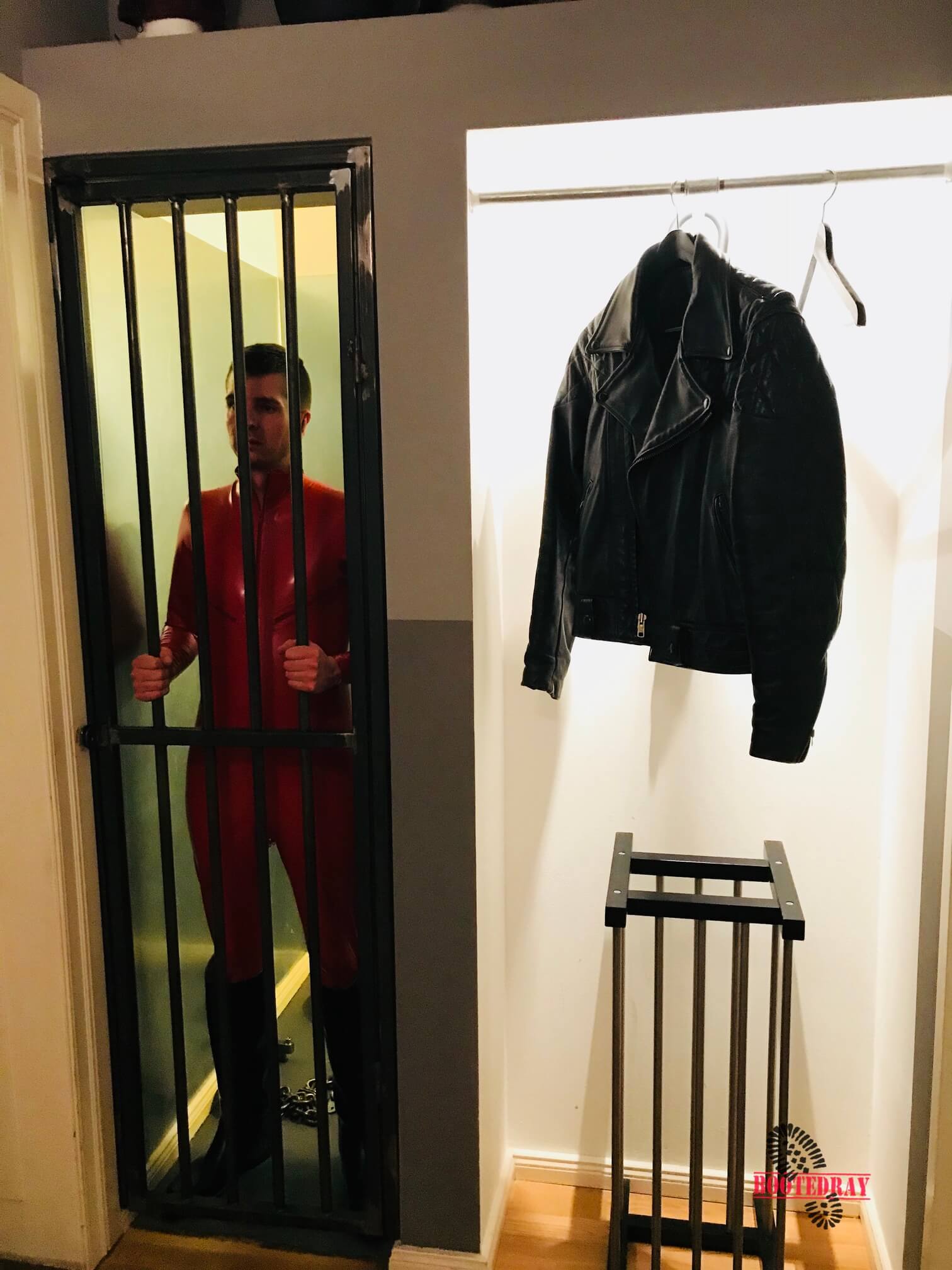 I think I should restrain his both hands.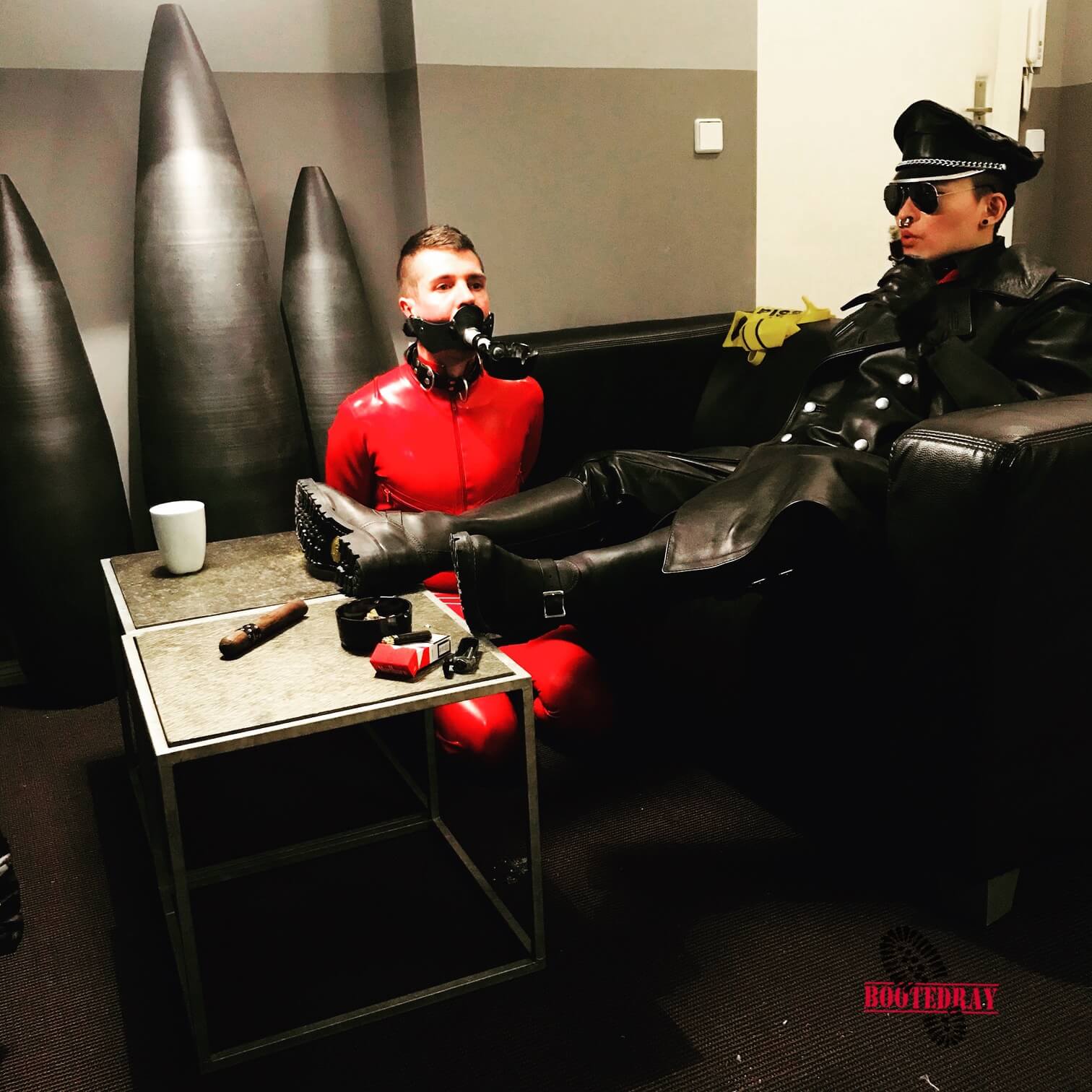 My human ashtray slave is ready for my cigar.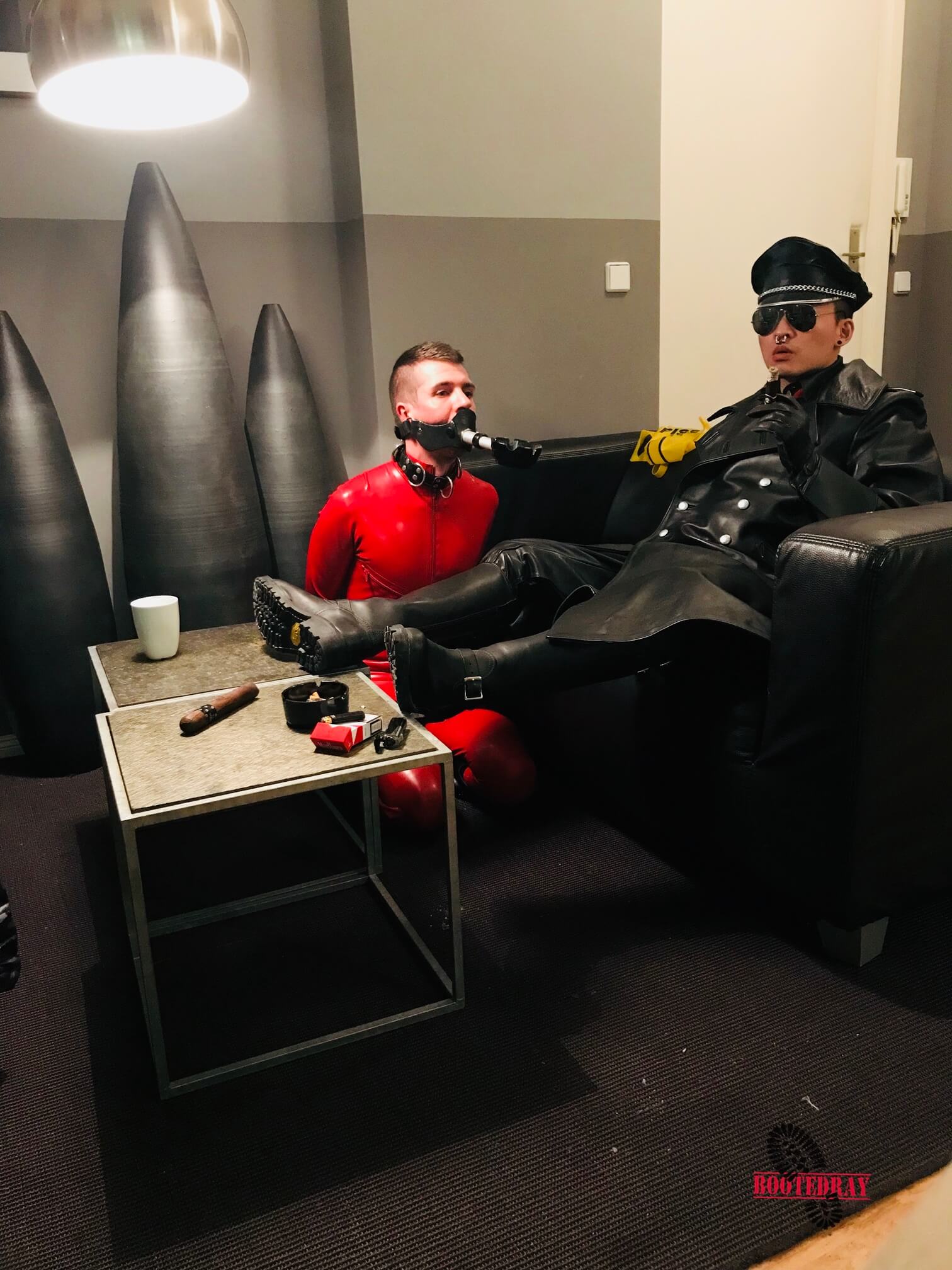 Love my black leather trench coat?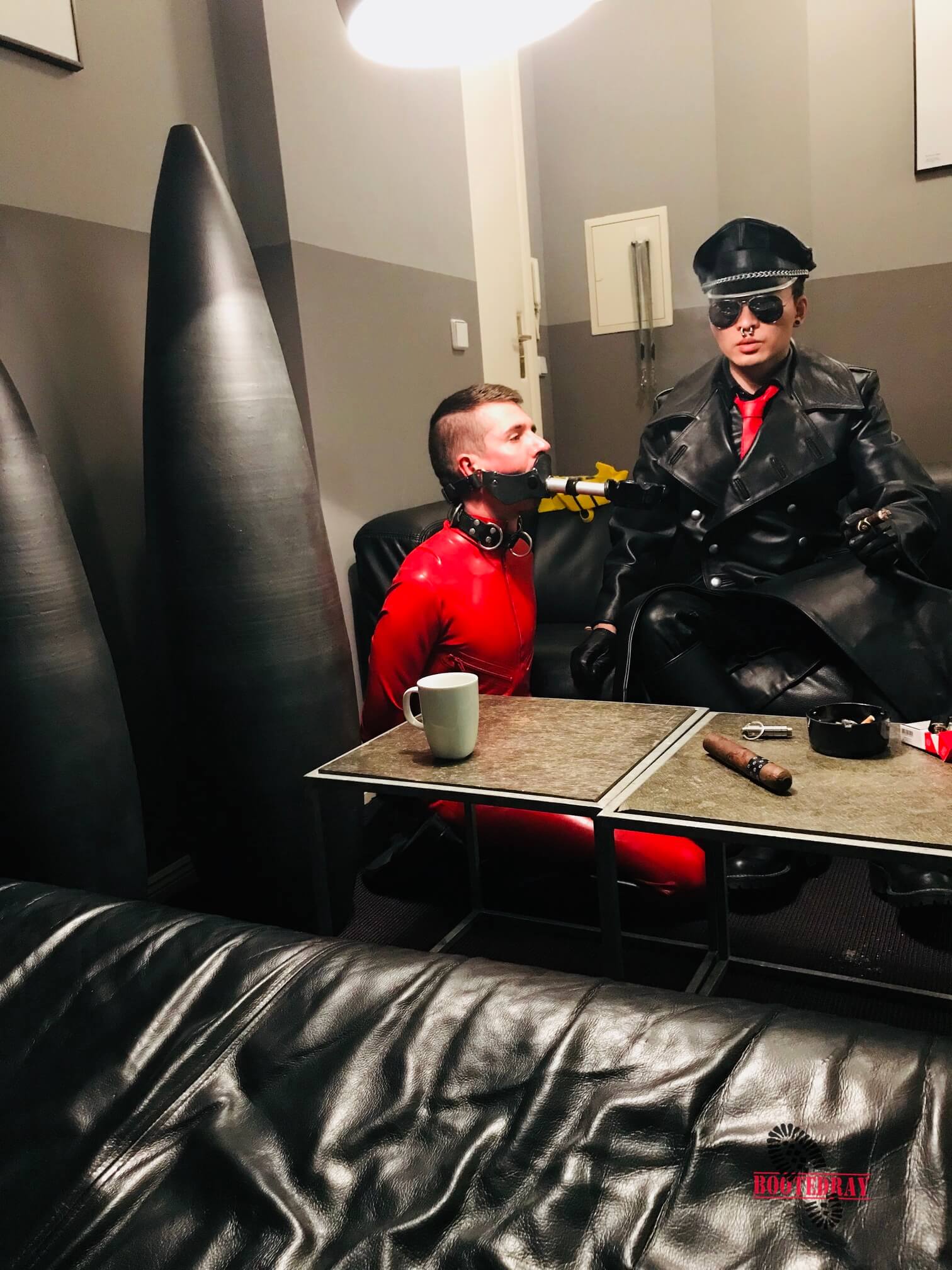 Saw the Marlboro Reds there? Yes, I smoke both cigars and reds.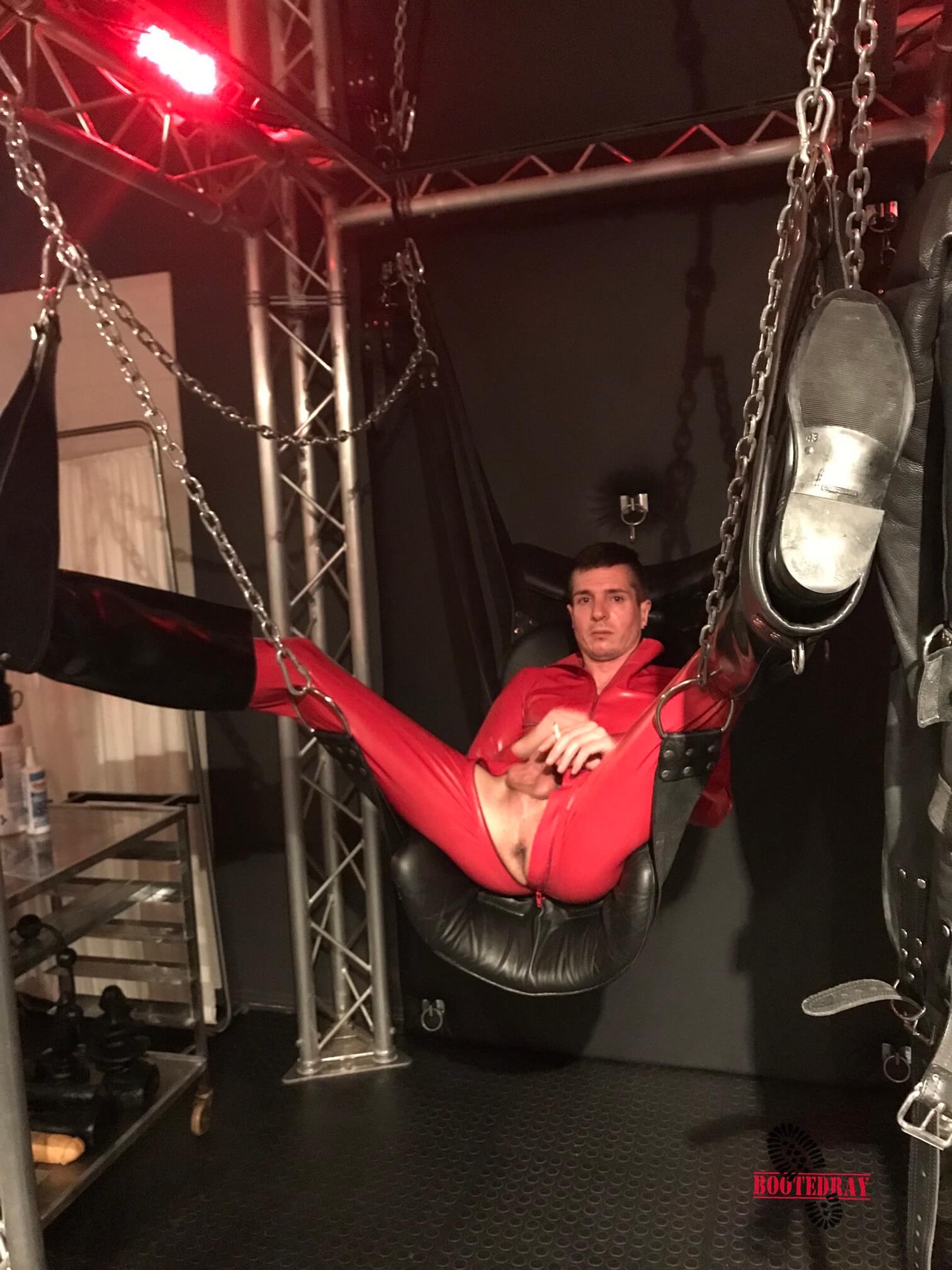 And now my rubber slave in red latex catsuit is ready for breeding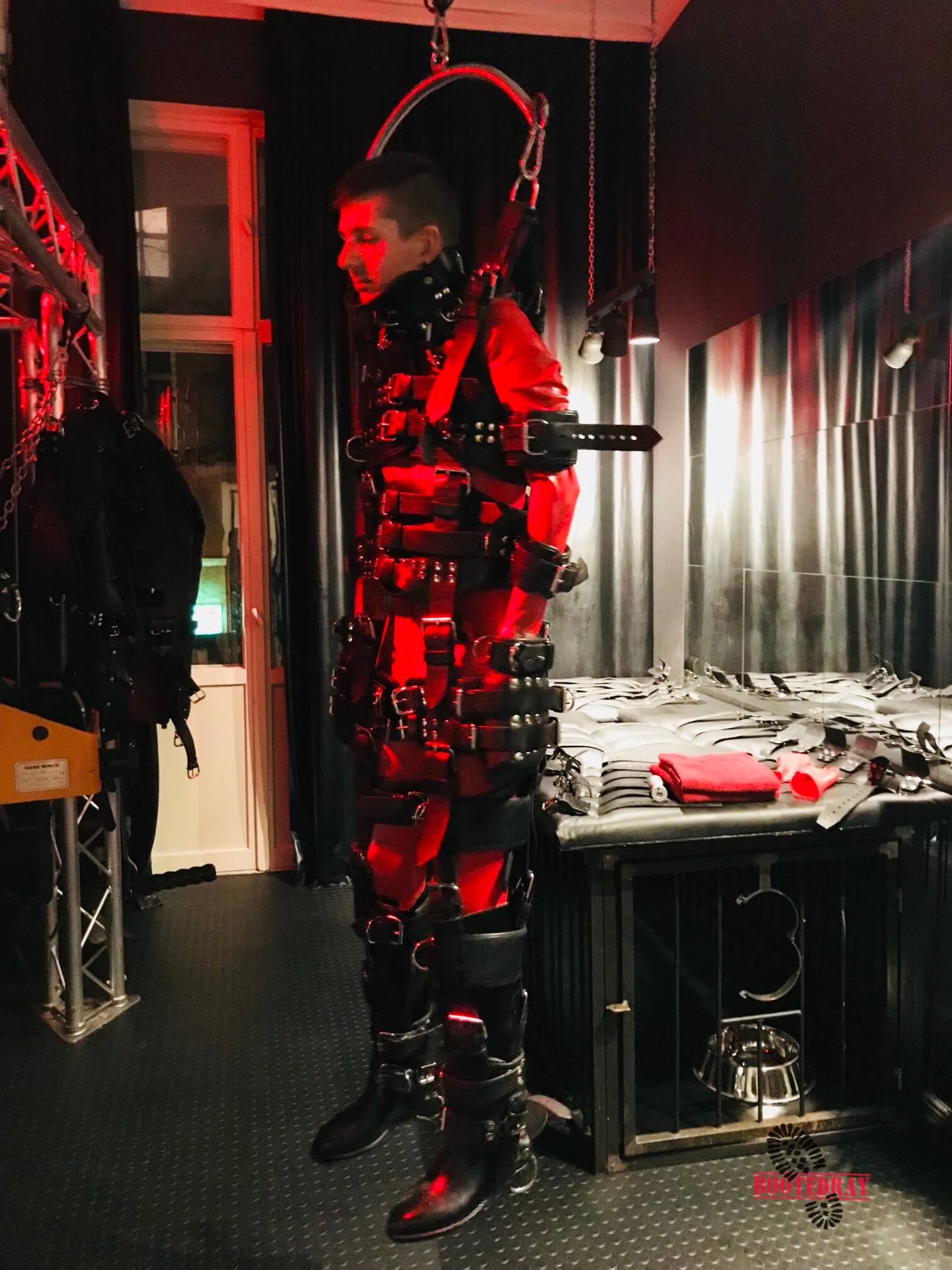 Hanging and Waiting for My Commands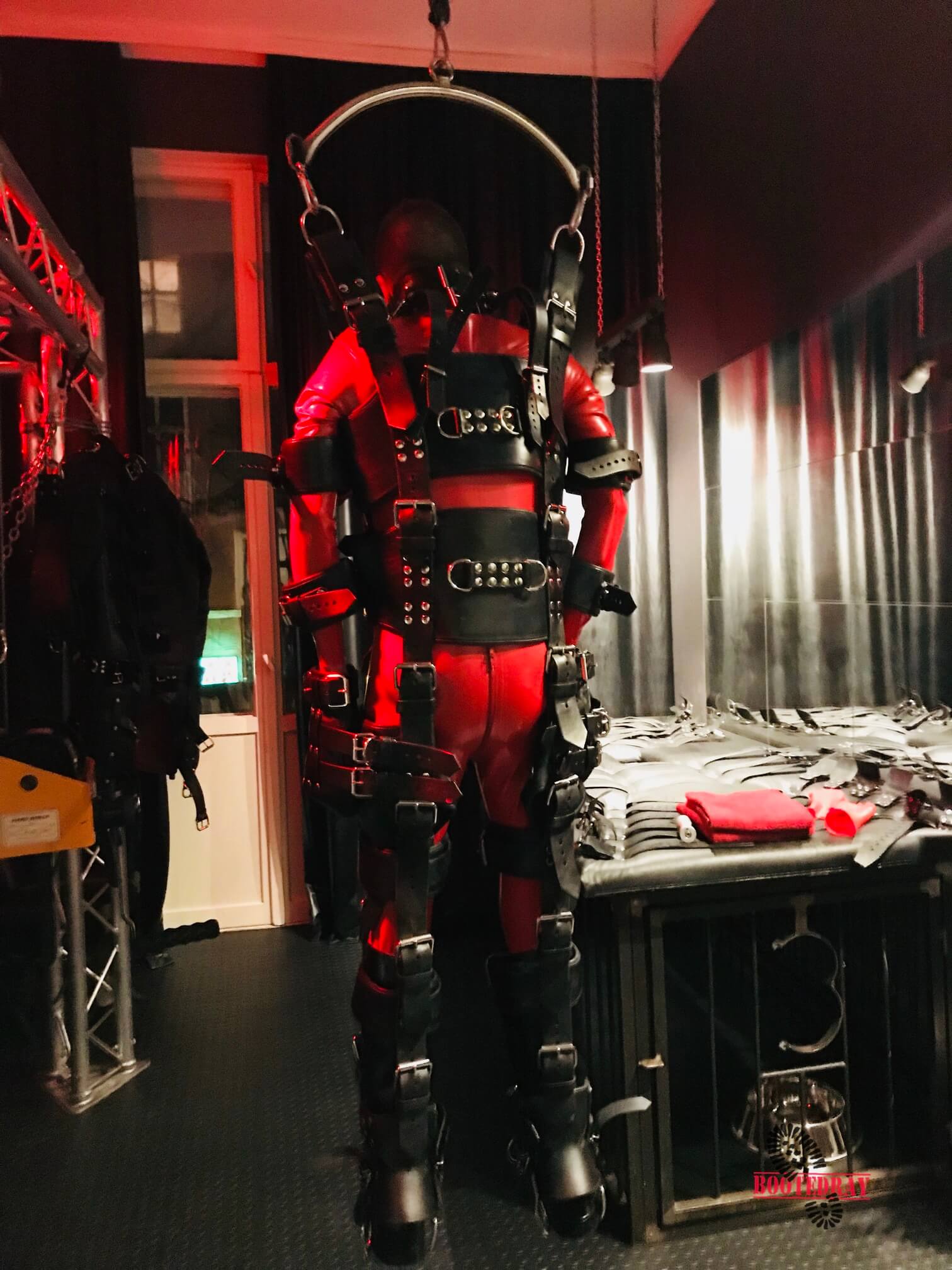 Back side of this body restraints for my slave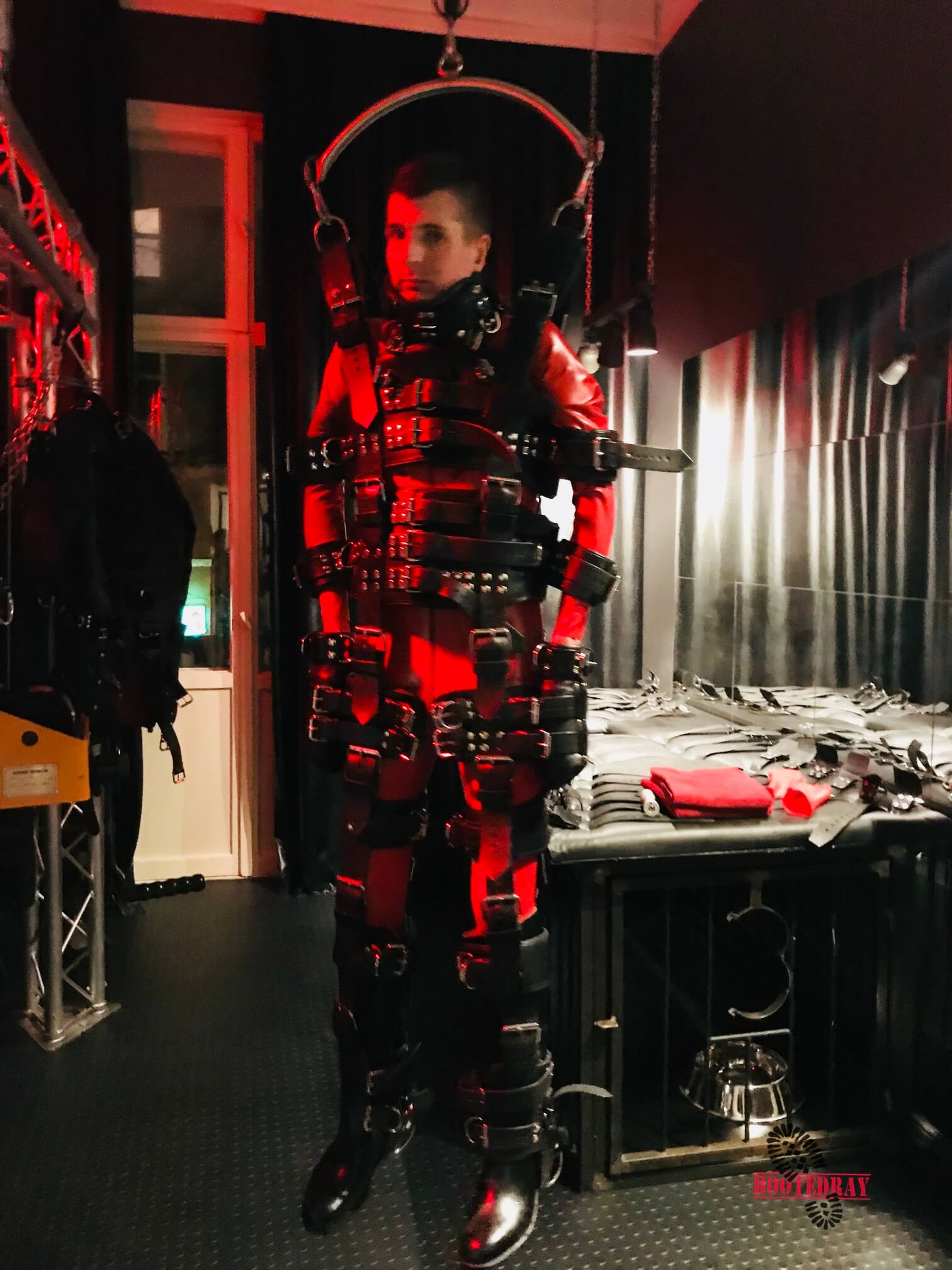 How long you think I hang him there?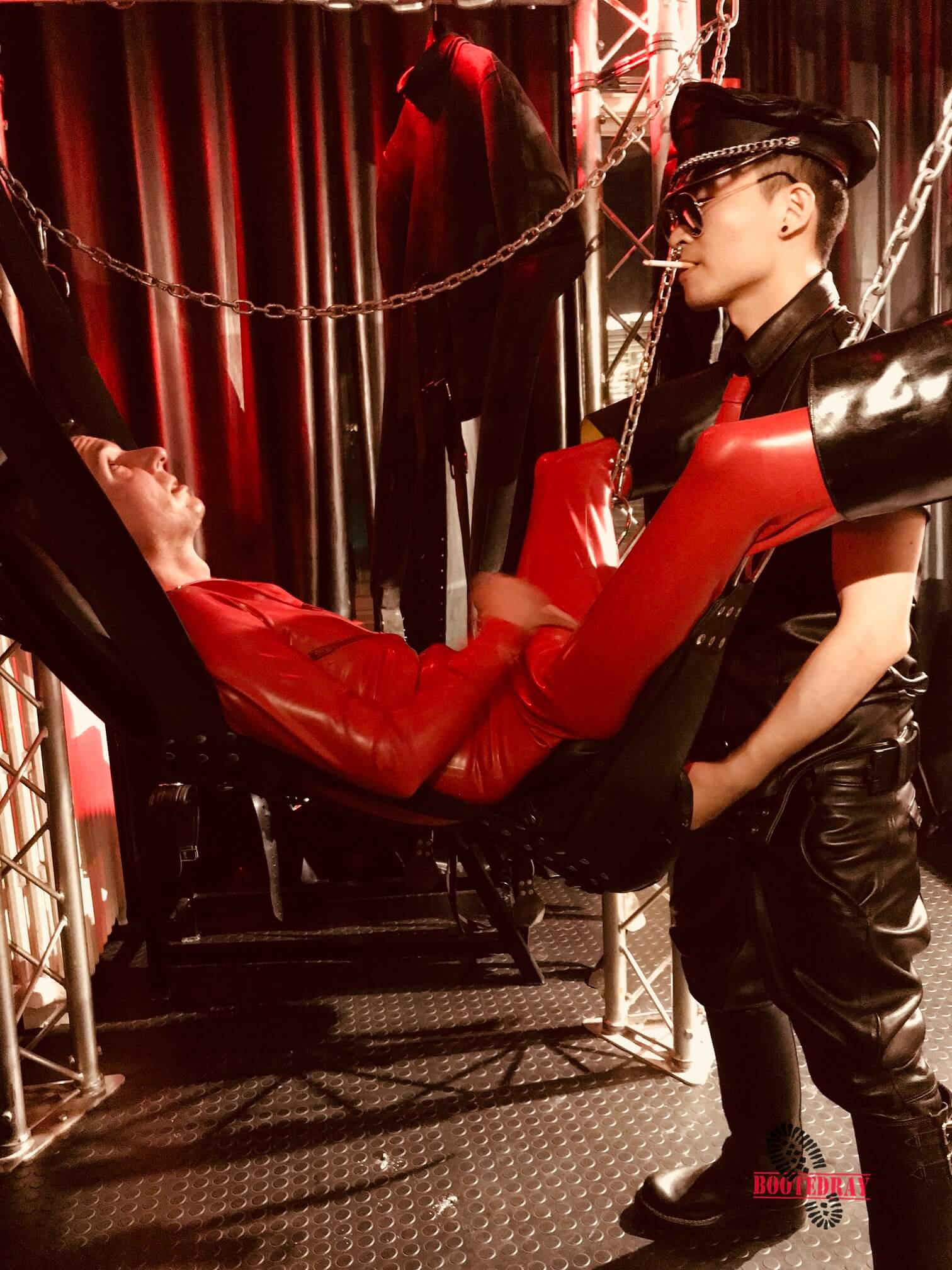 Now inserting my PA cock and fucking my red rubber slave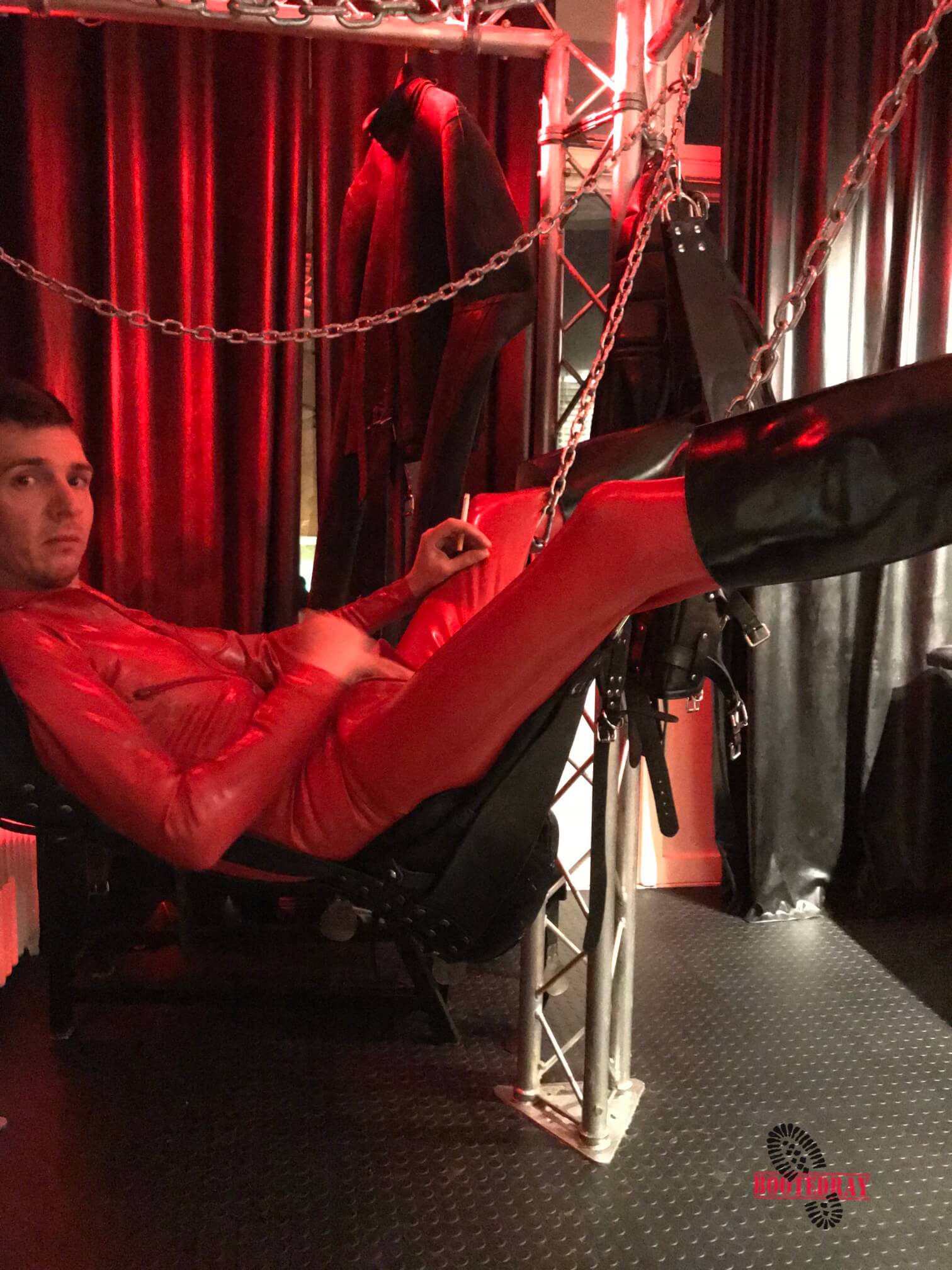 What he is thinking?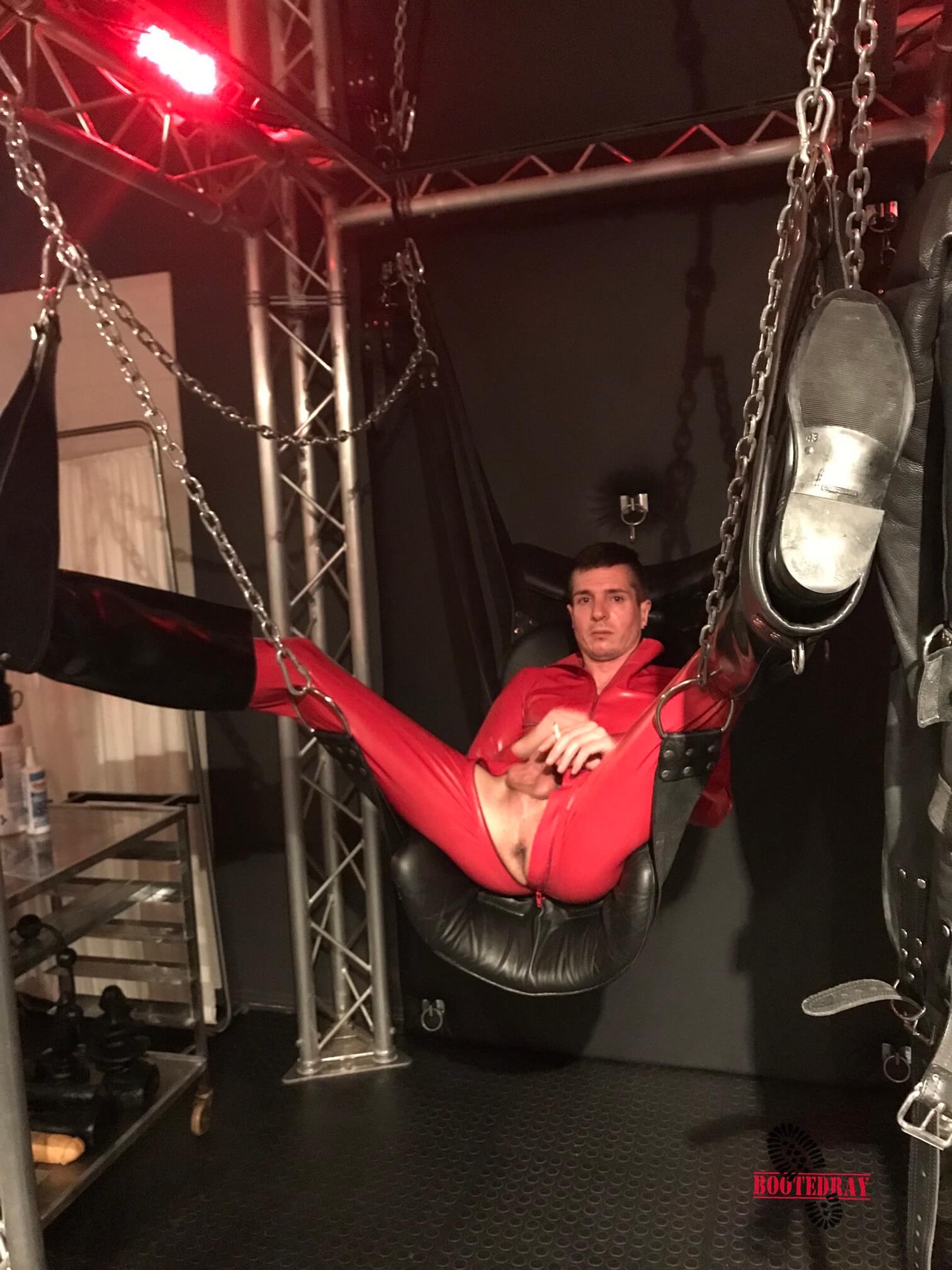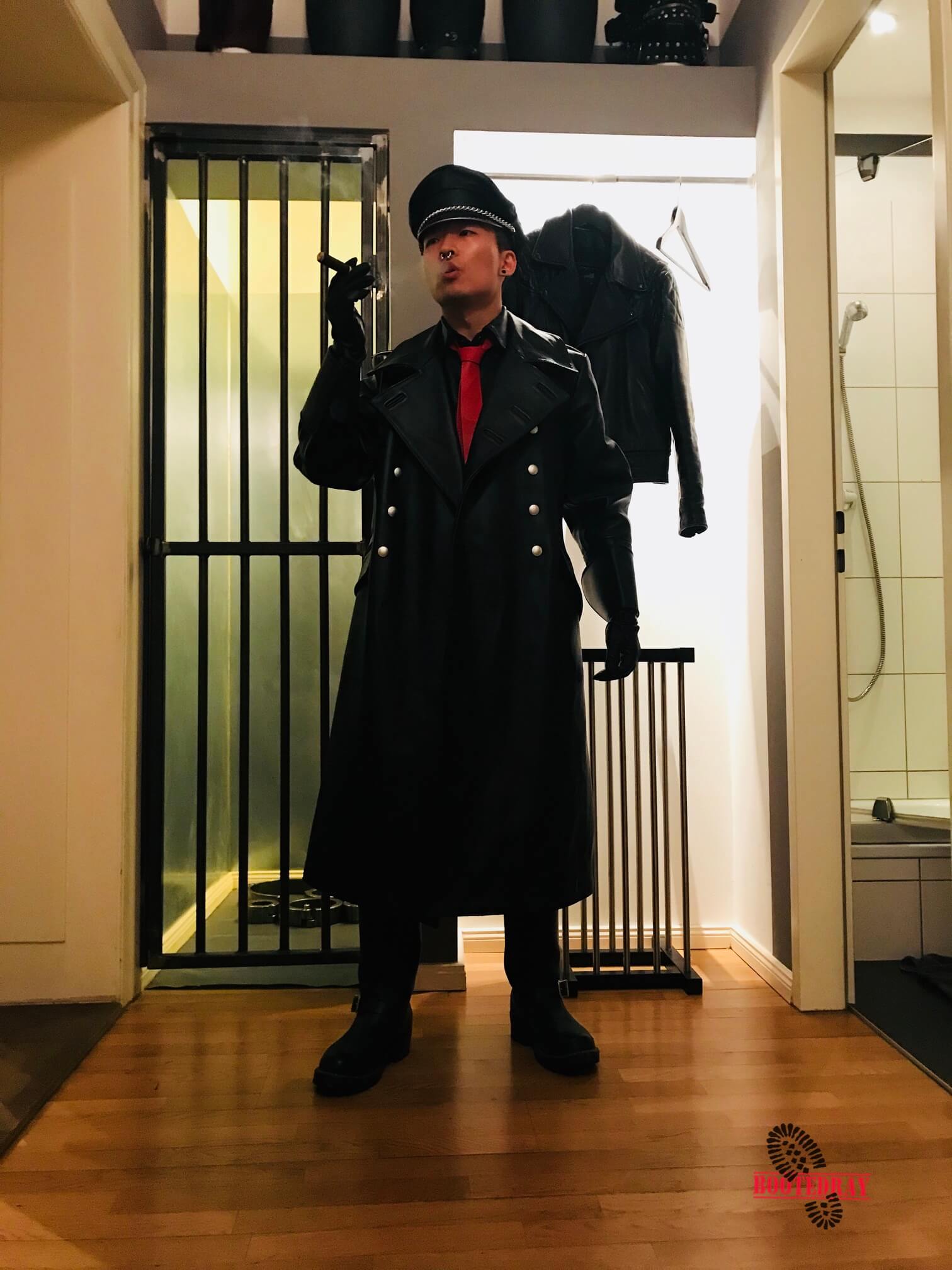 Don't you love this perfect leather trenchcoat?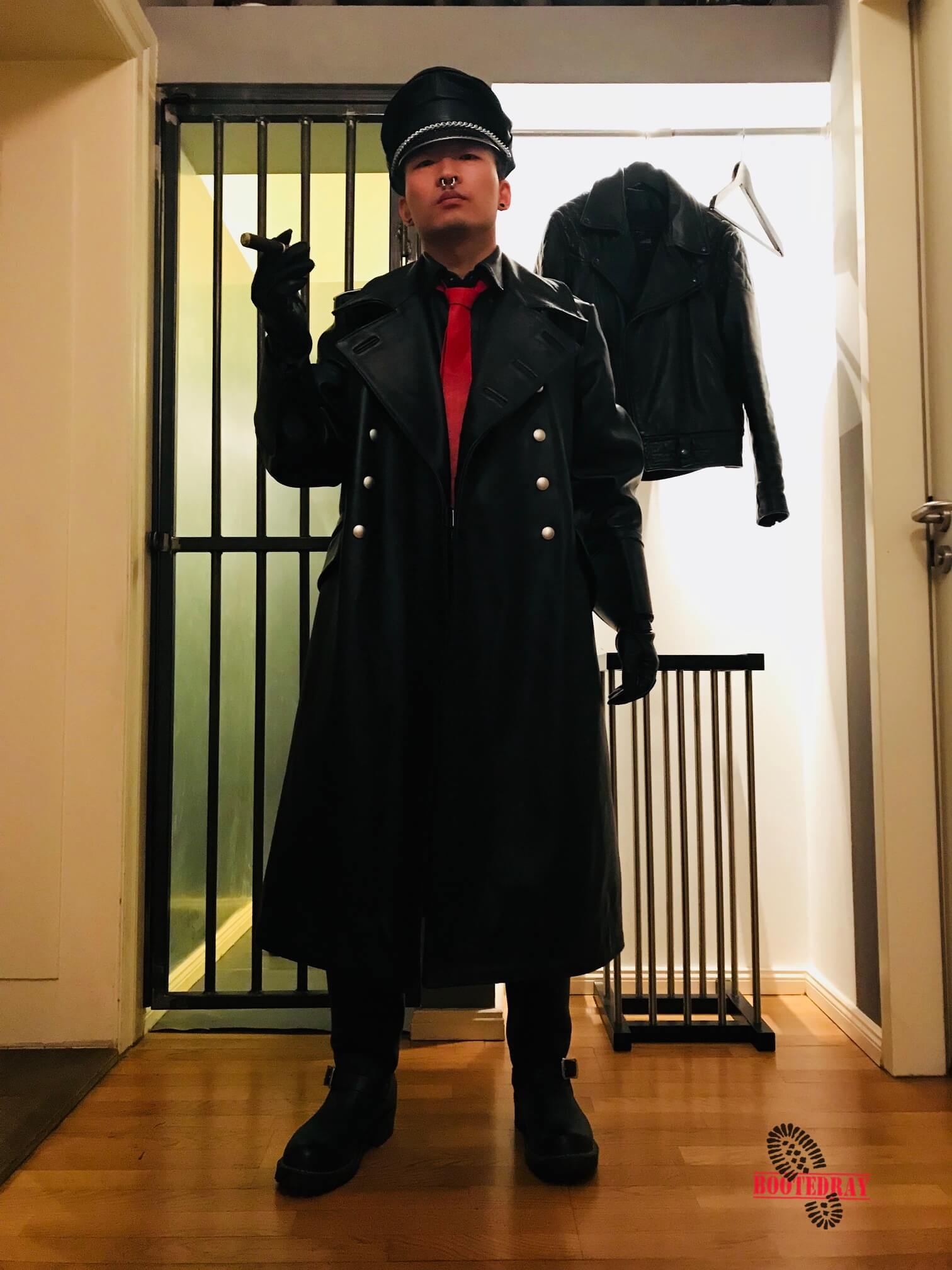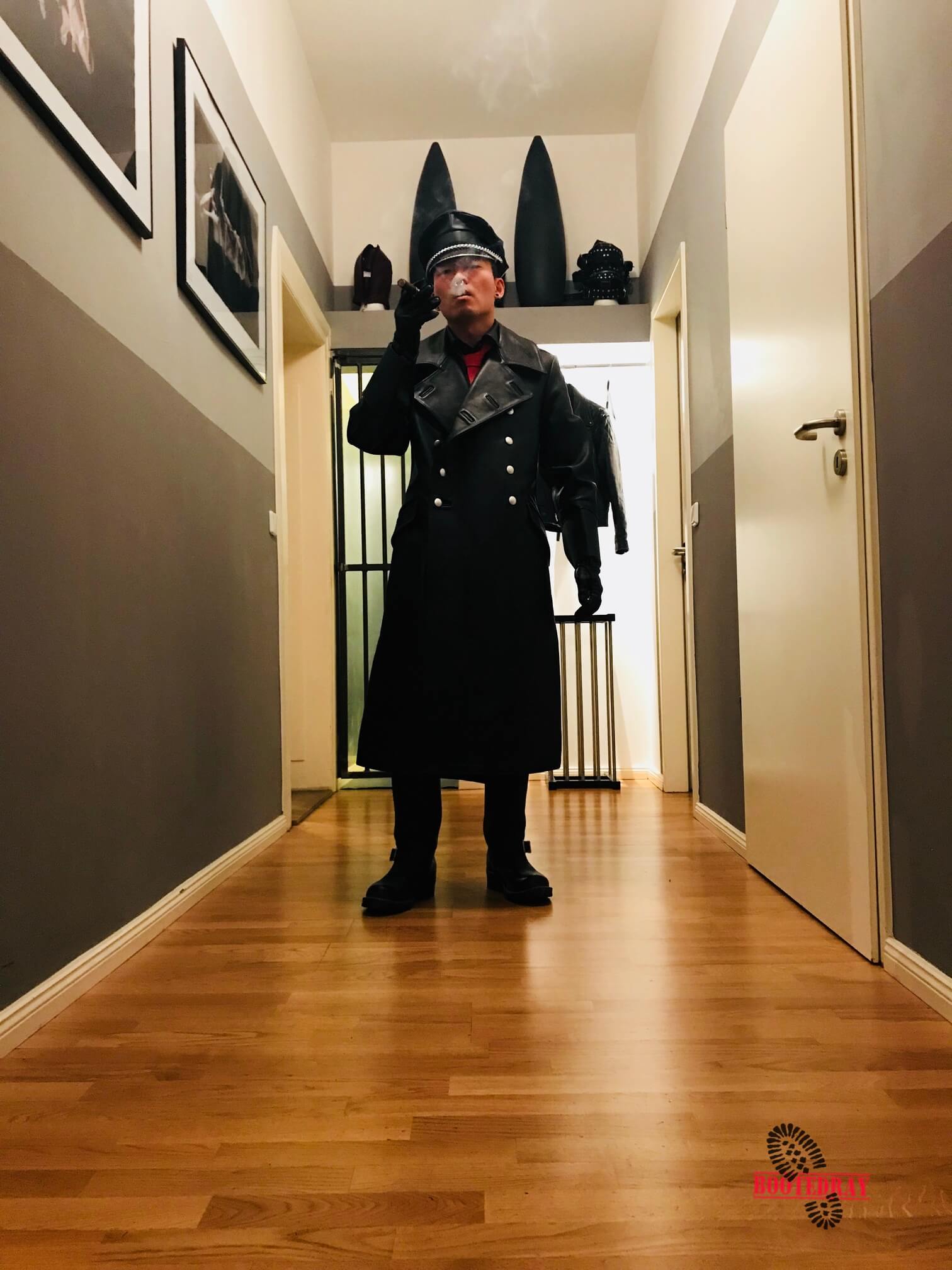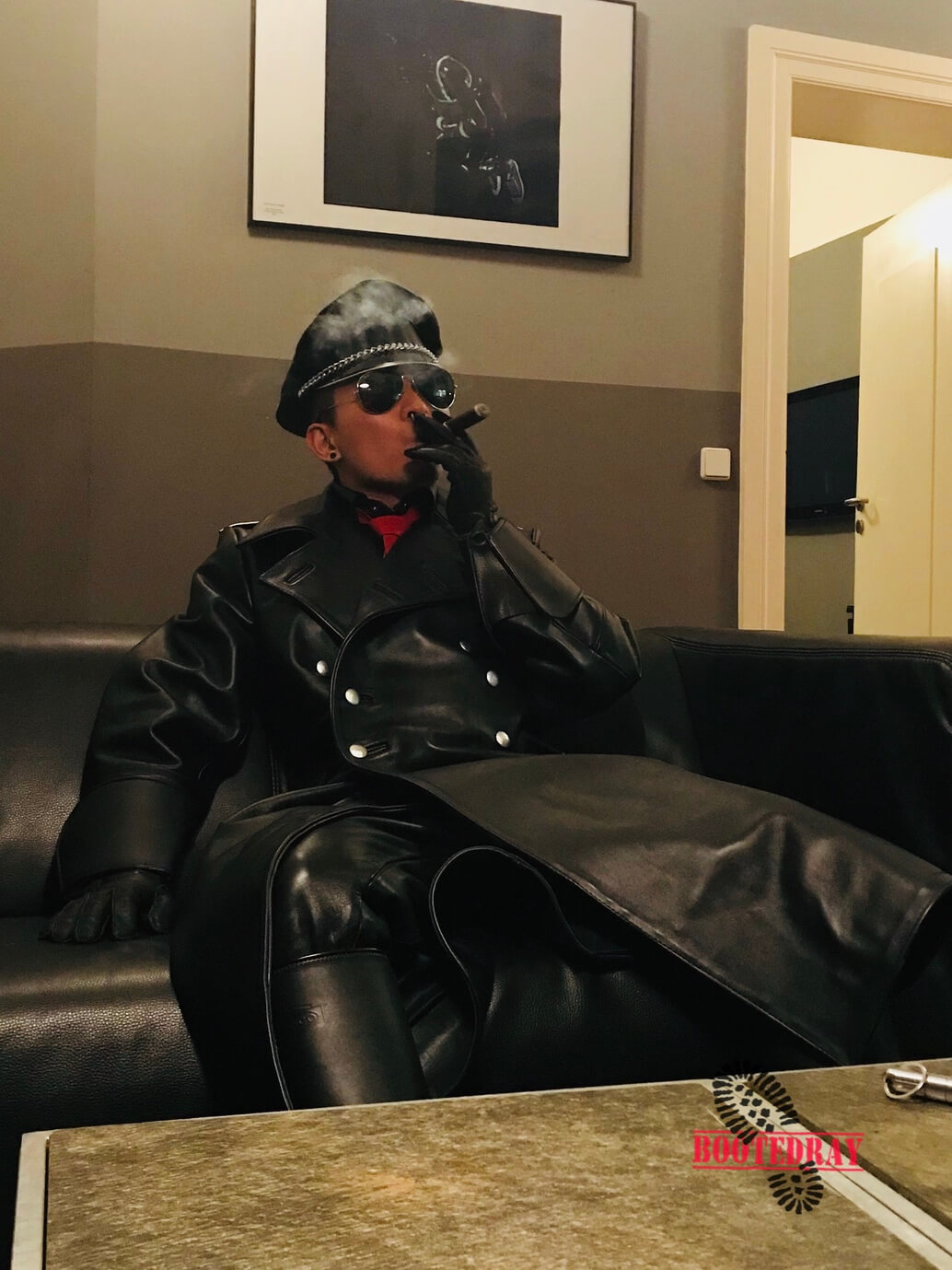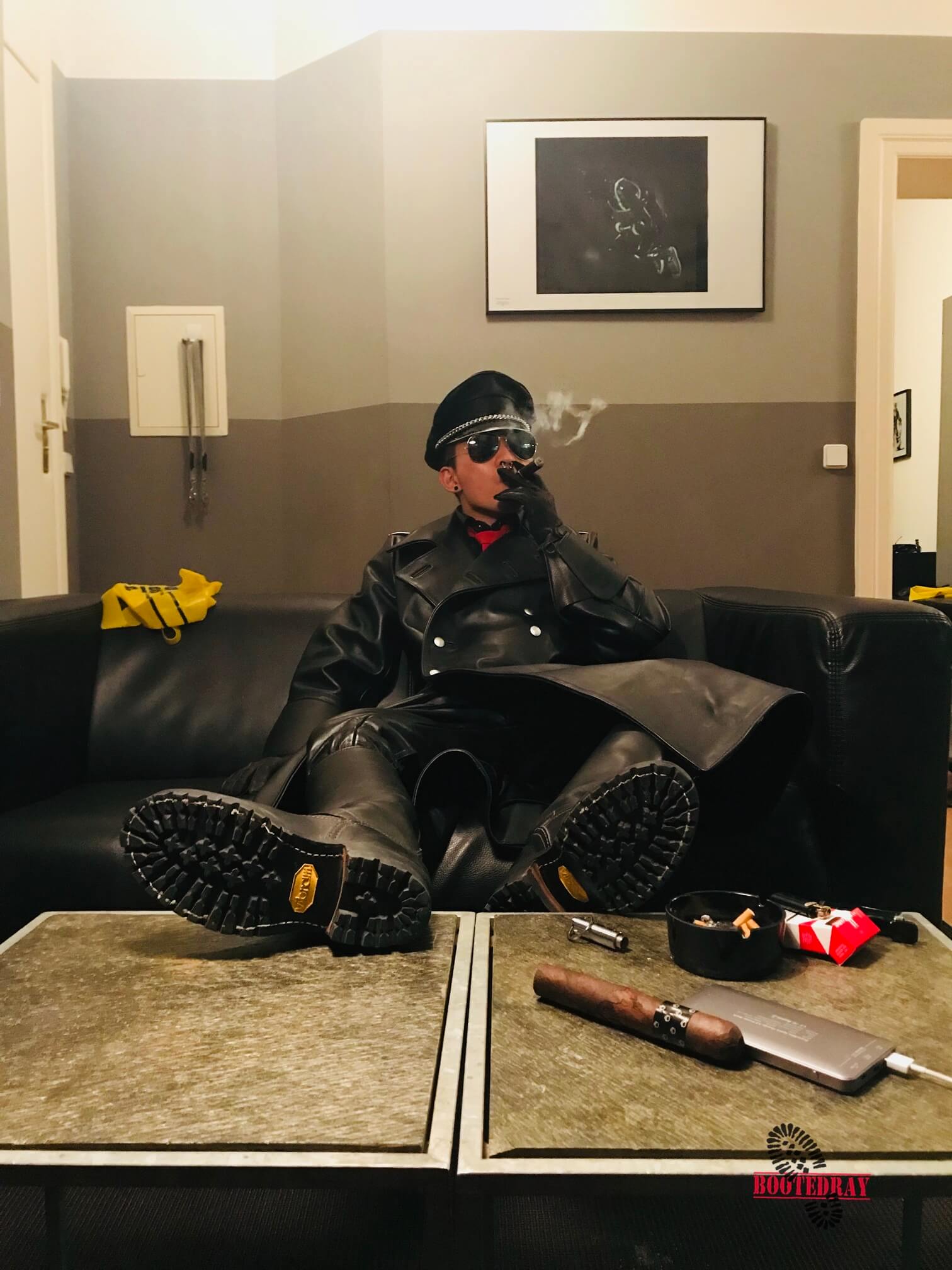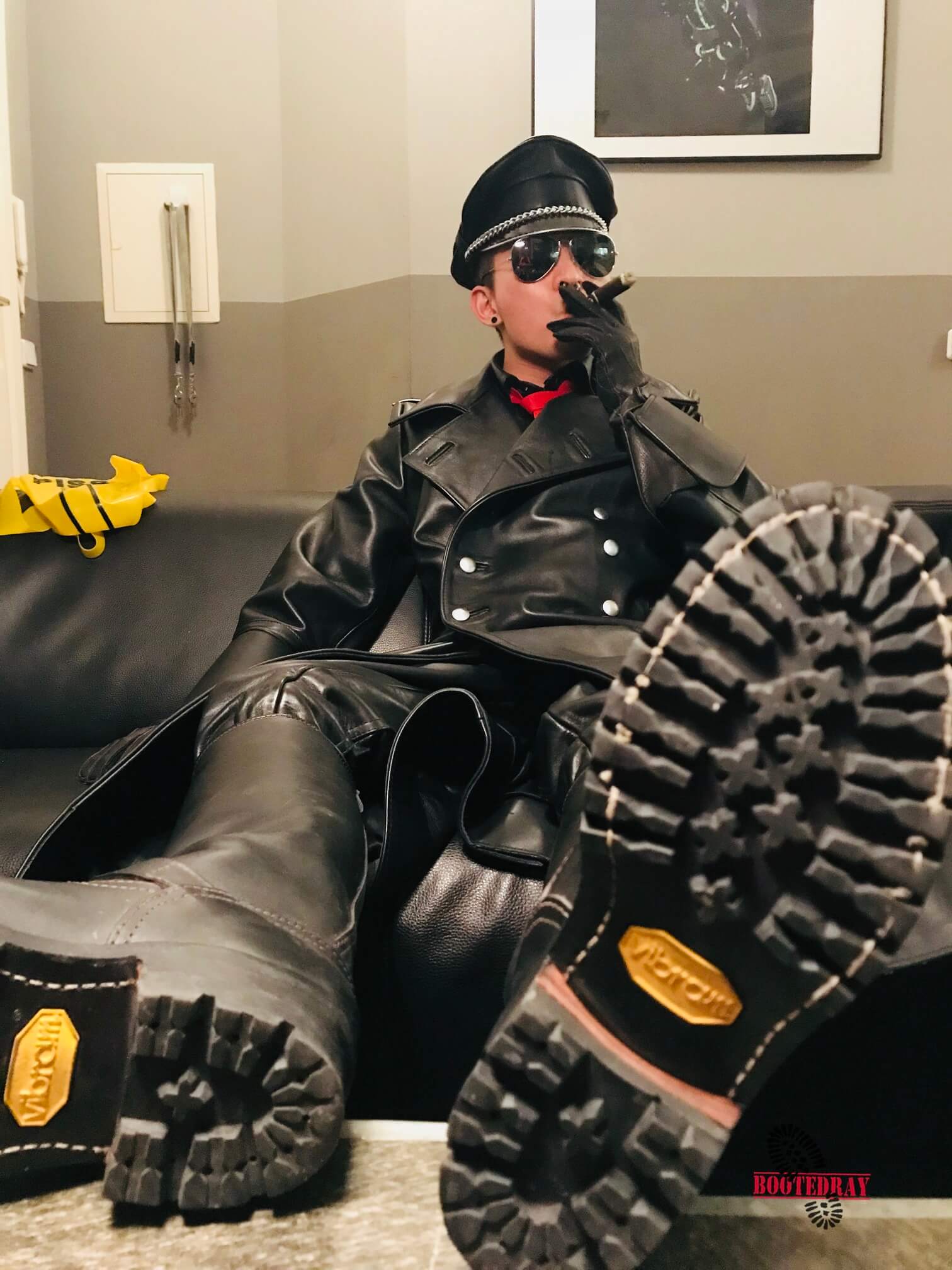 Want to be under my Wesco Boots, slave?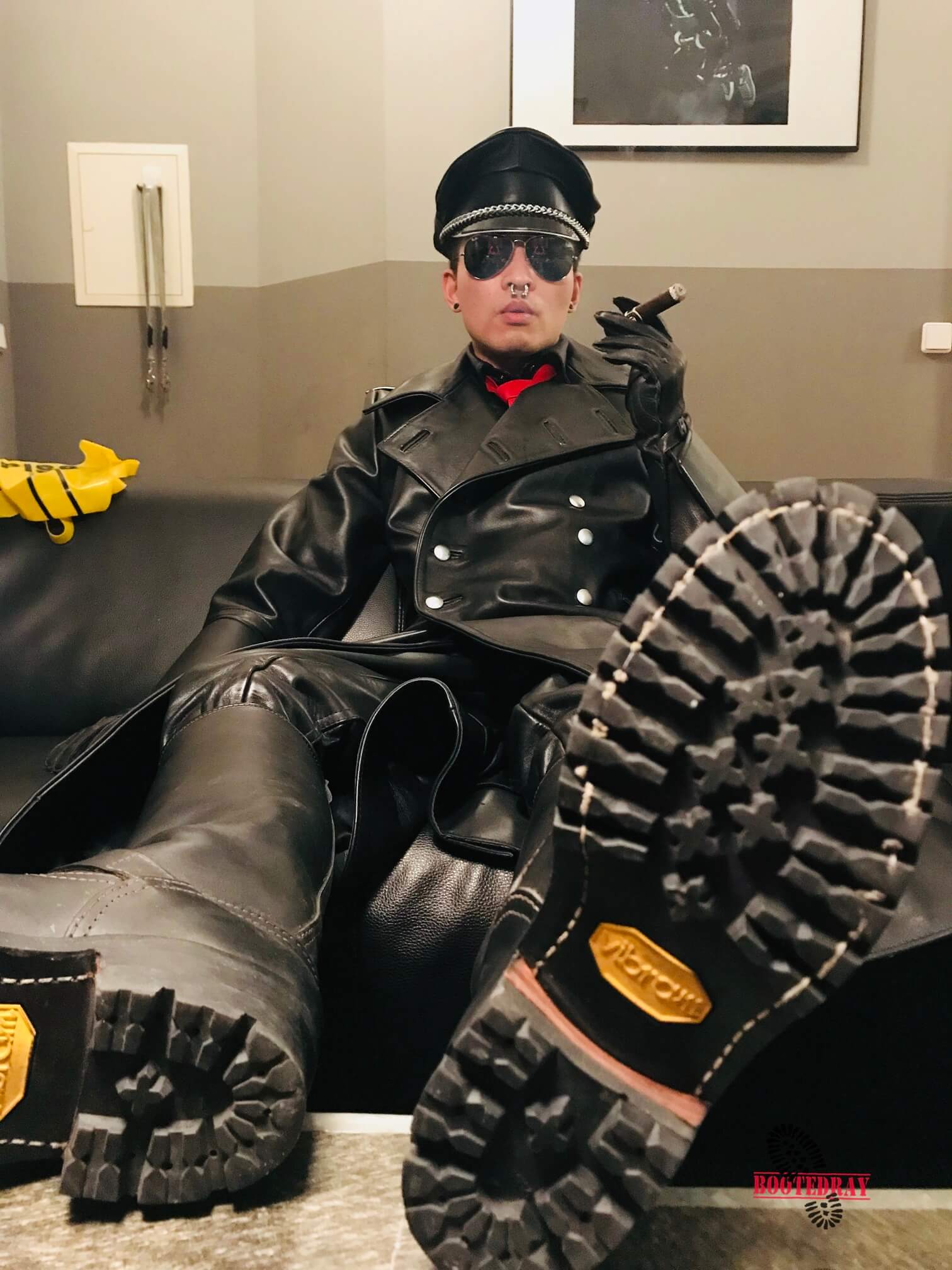 Or be my human astray slave?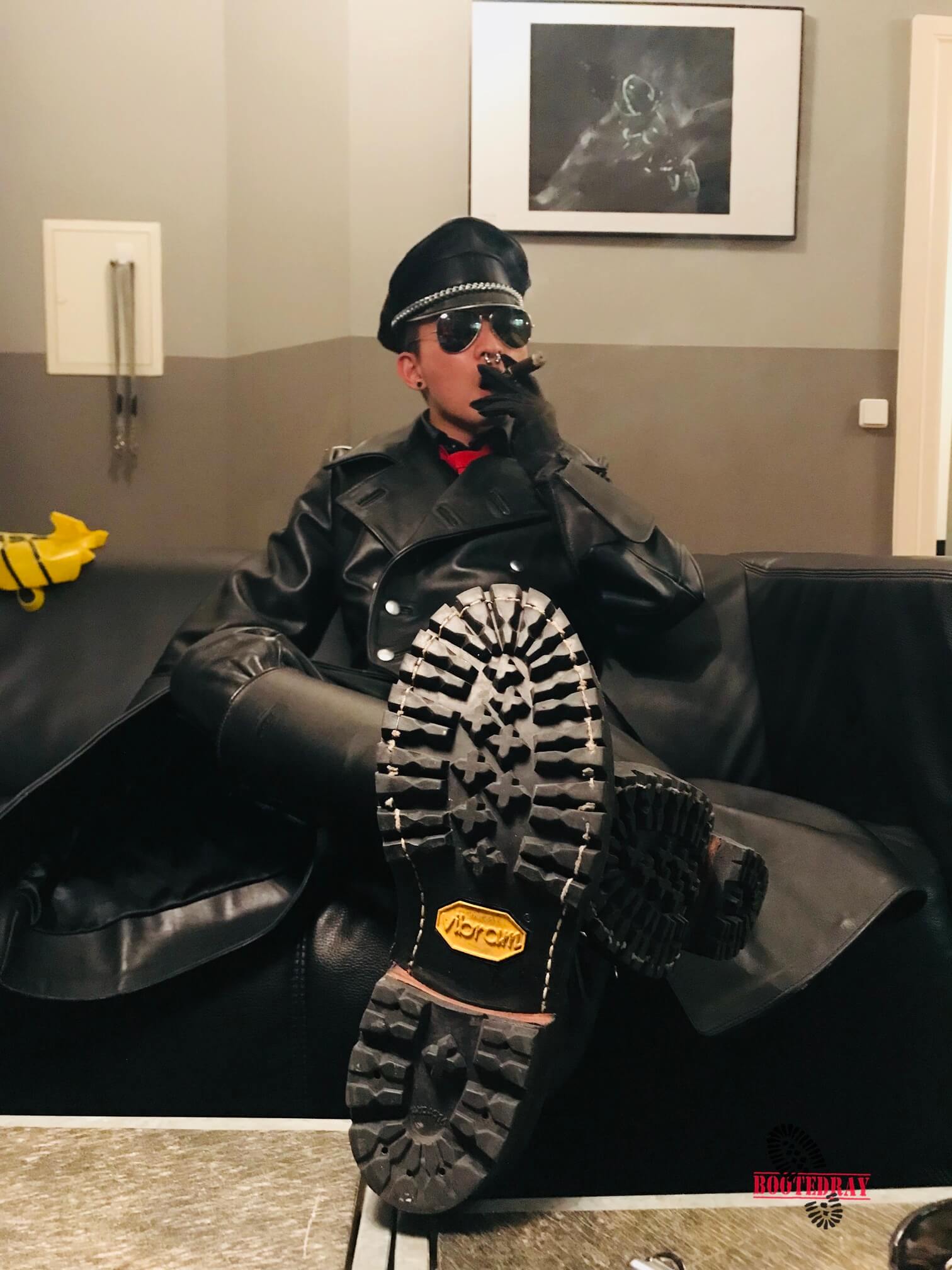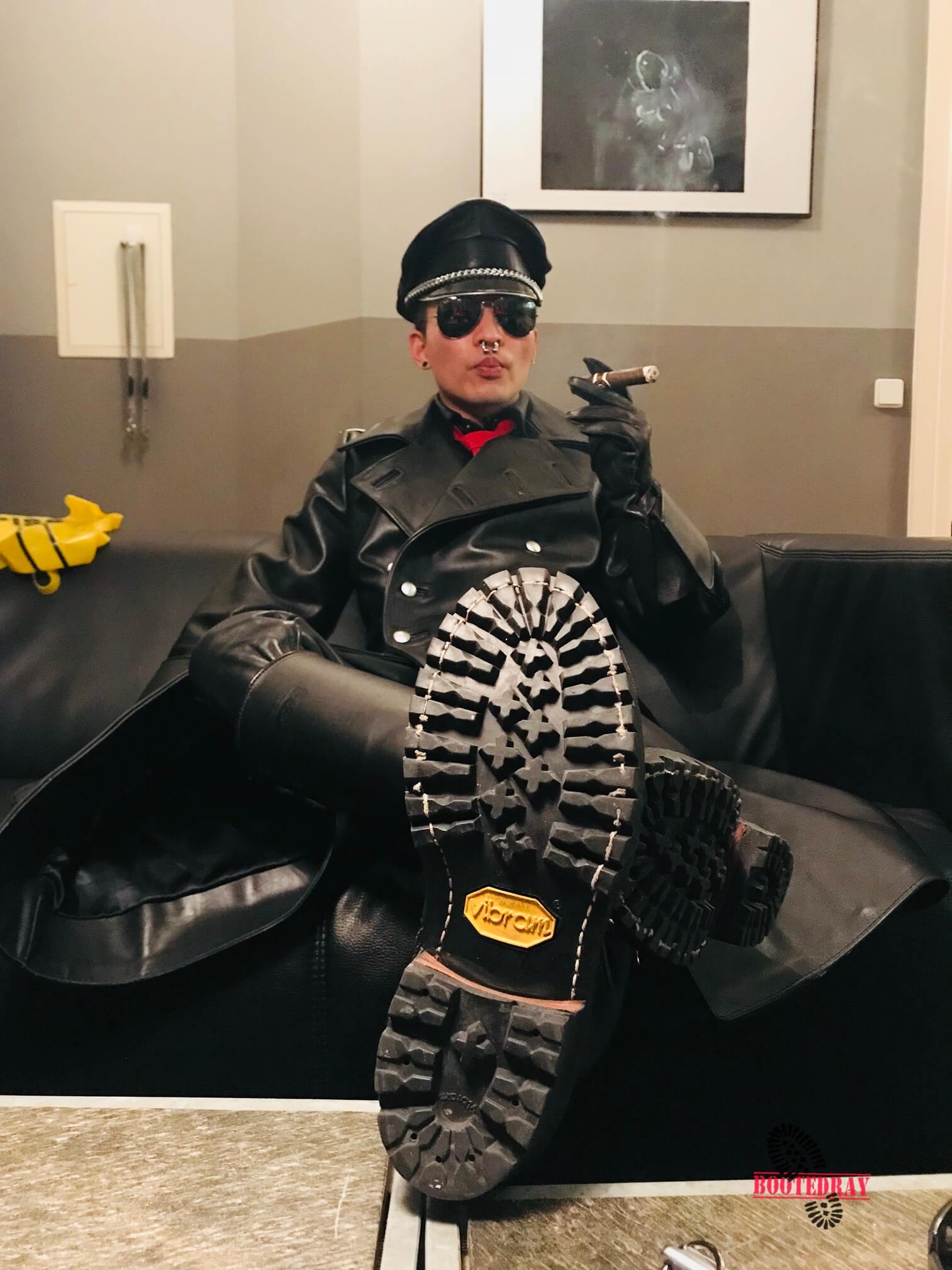 Here are some videos of me:
SLING BB SMOKE FUCK

CIGAR SMOKING WITH MY HUMAN ASTRAY

HANGING MY RED RUBBER SLAVE