Bob again, who is into mummification and torture! 🙂
This is before our lunch.  I used duct tape to immobilized him,  and force his mouth to lick and clean my mouth!  Obviously you can see how happy his cock is!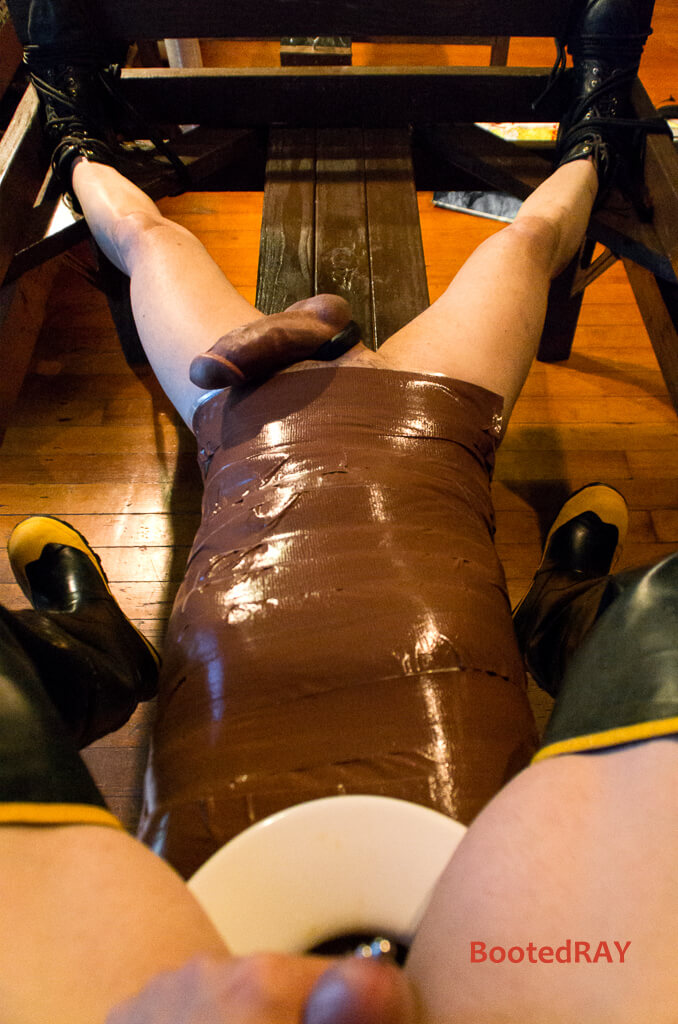 Force feeding, mmmmmm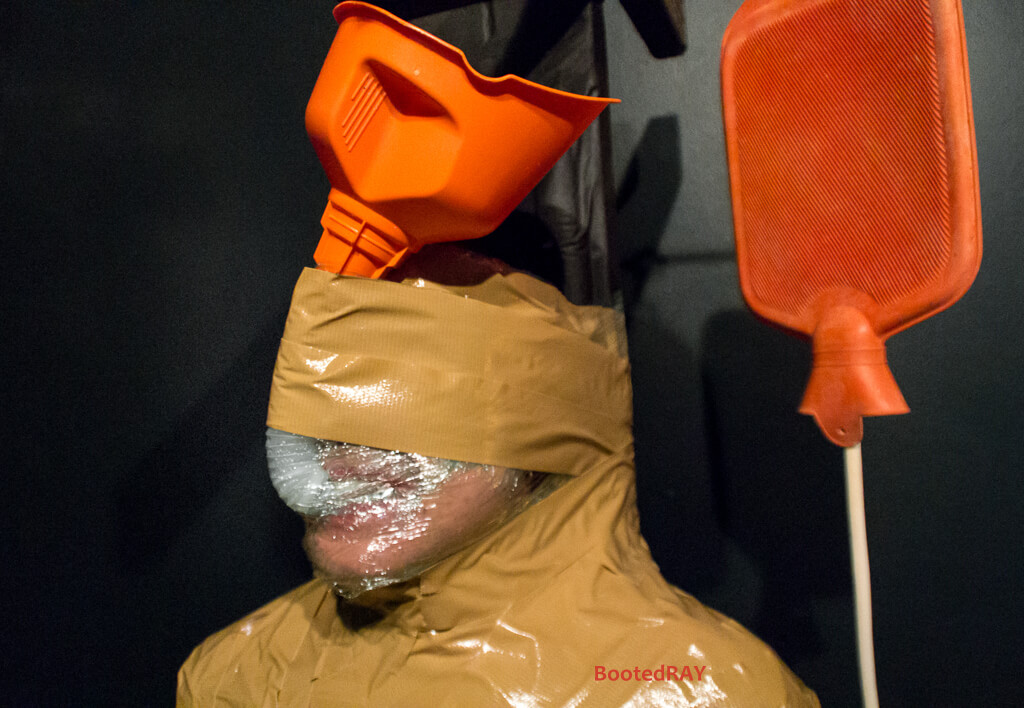 He is not going anywhere!  Guess how long he was in mummification? 3h!!!!