My friend got a new mirrorless camera and wants to practice his skills, so we went to Richmond for the full leather trip 🙂
So which ones you like?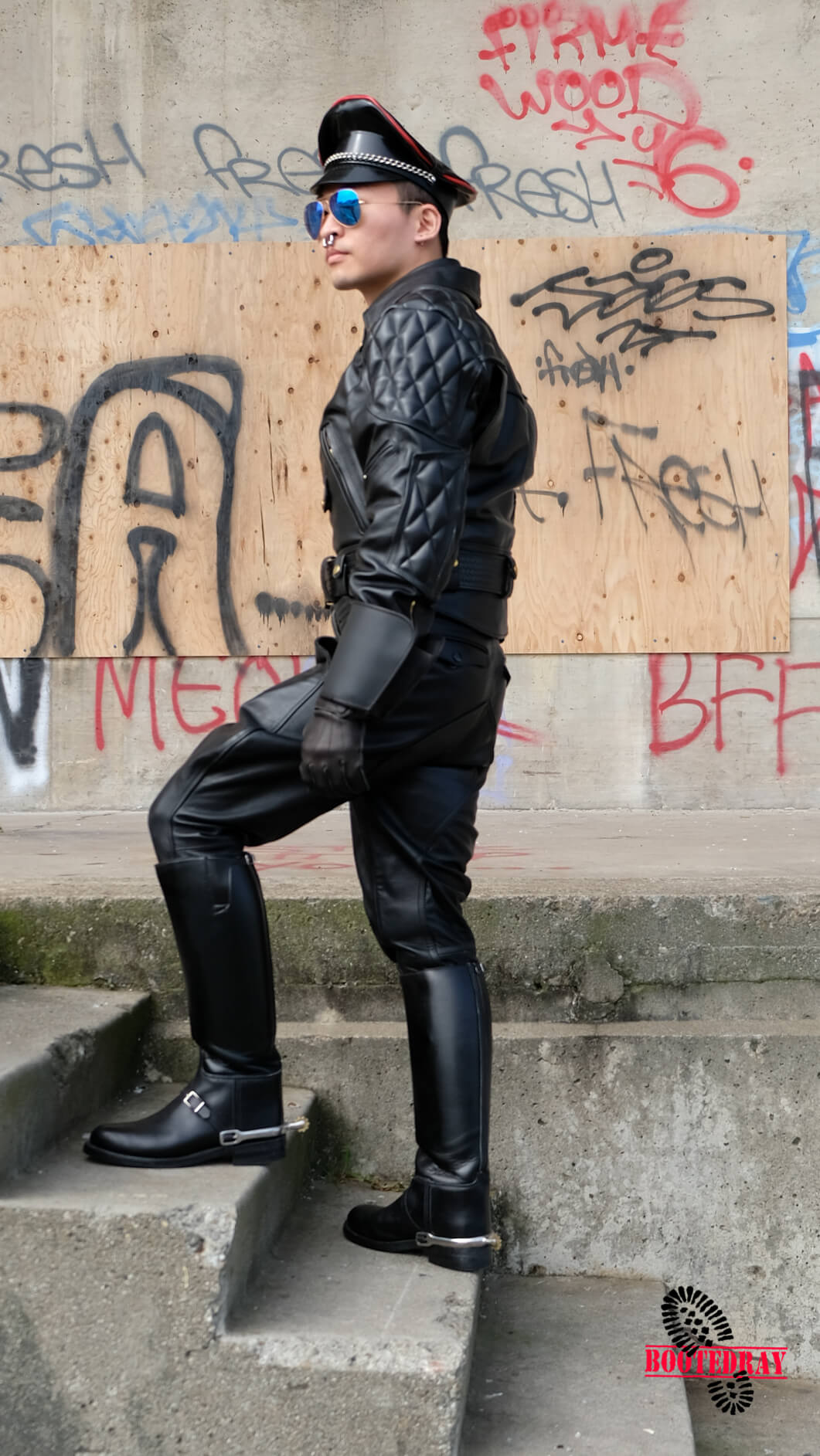 I was wearing my leather riding boots from Dehners.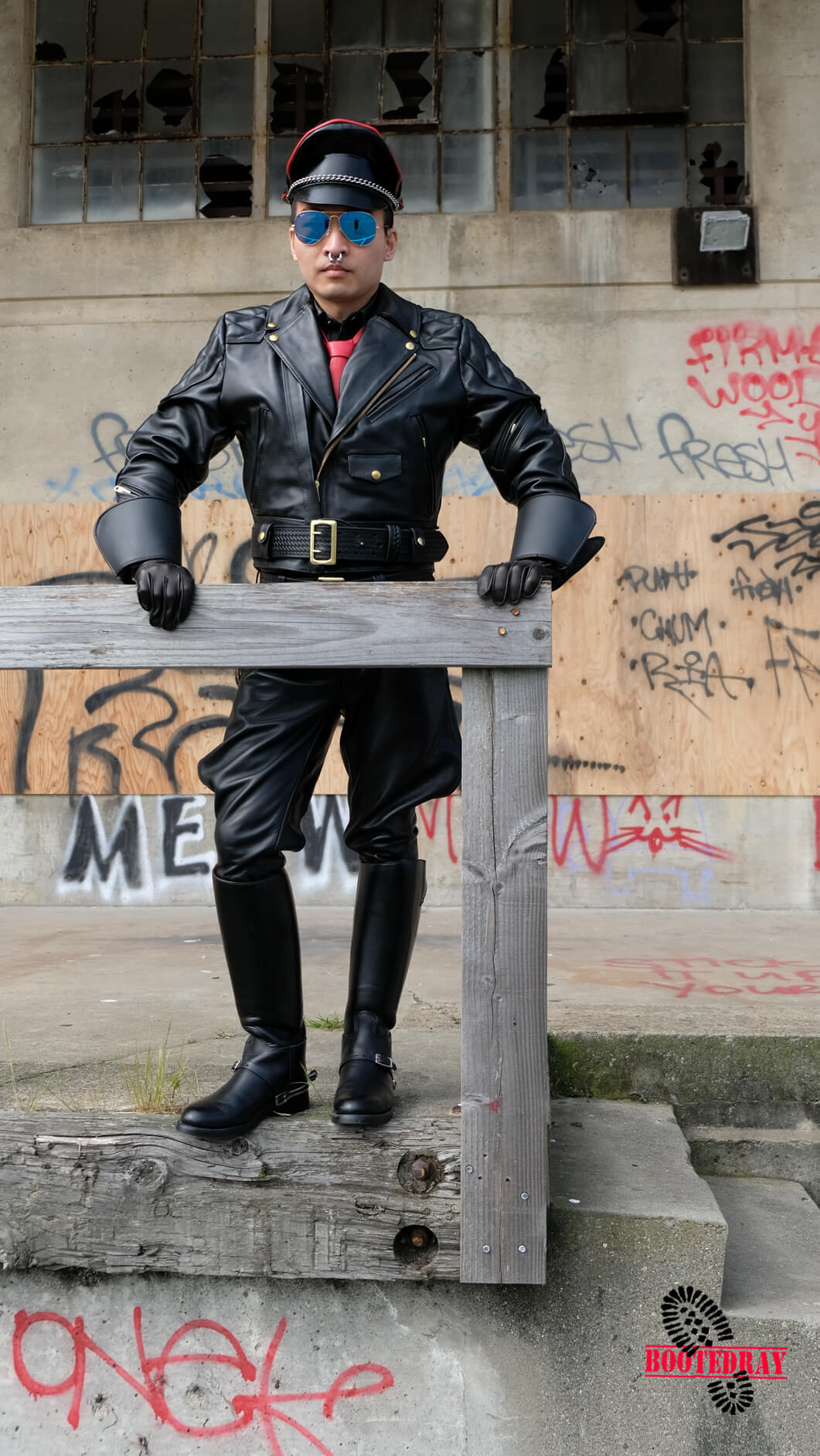 This one looks amazing, right? I like the red and black combination.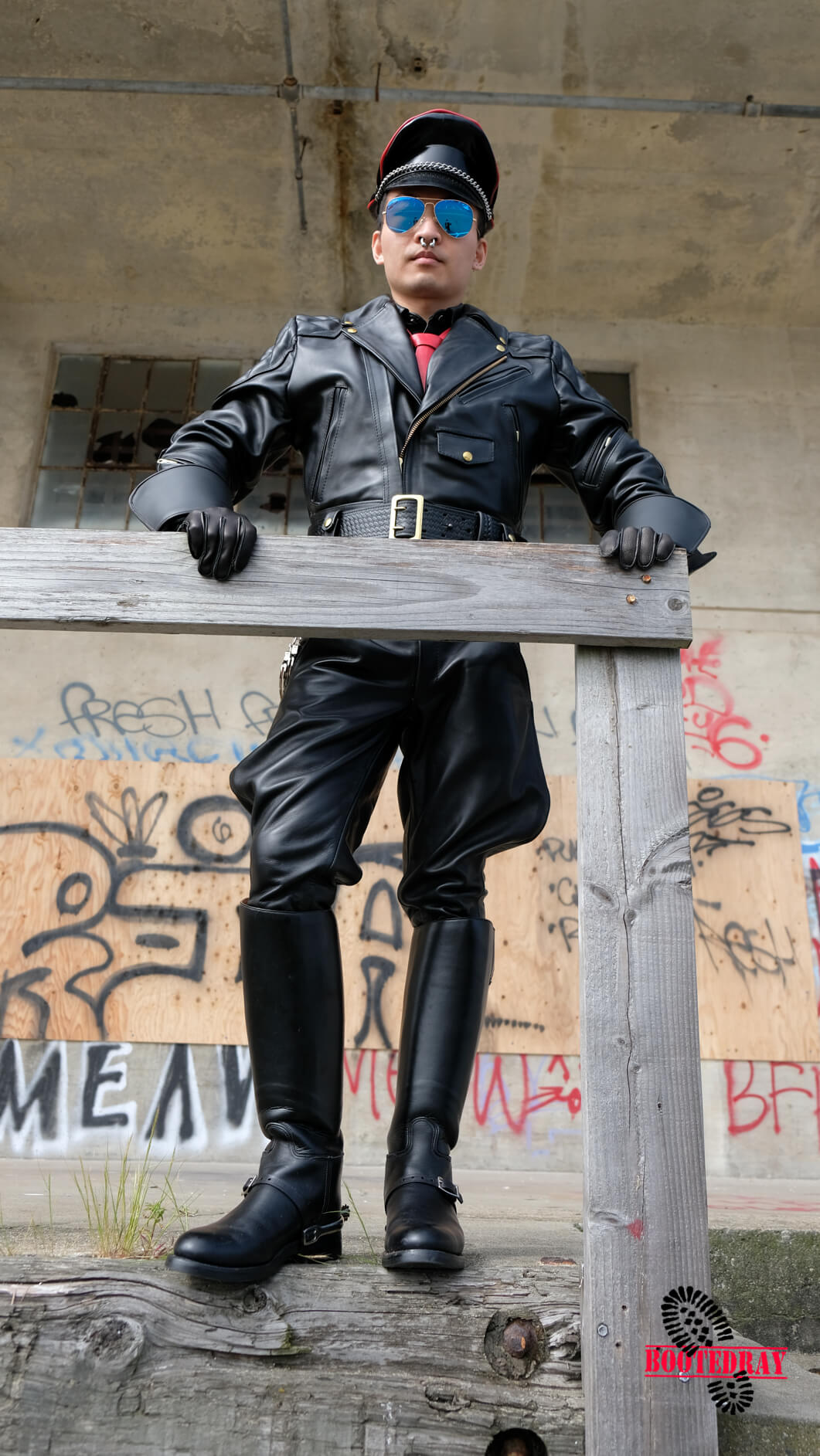 Black leather gaunlets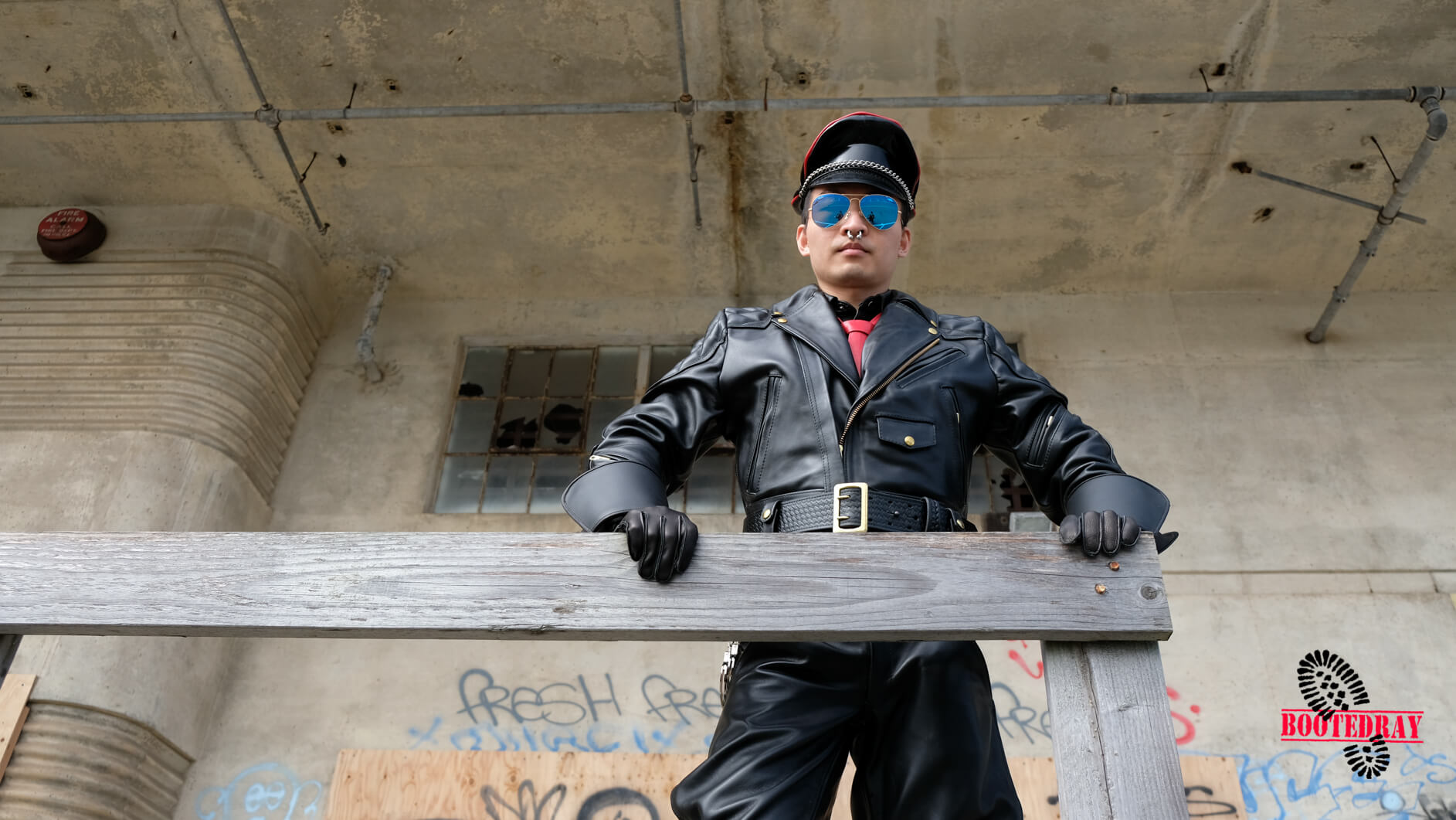 Sam Brown belt with gold buckle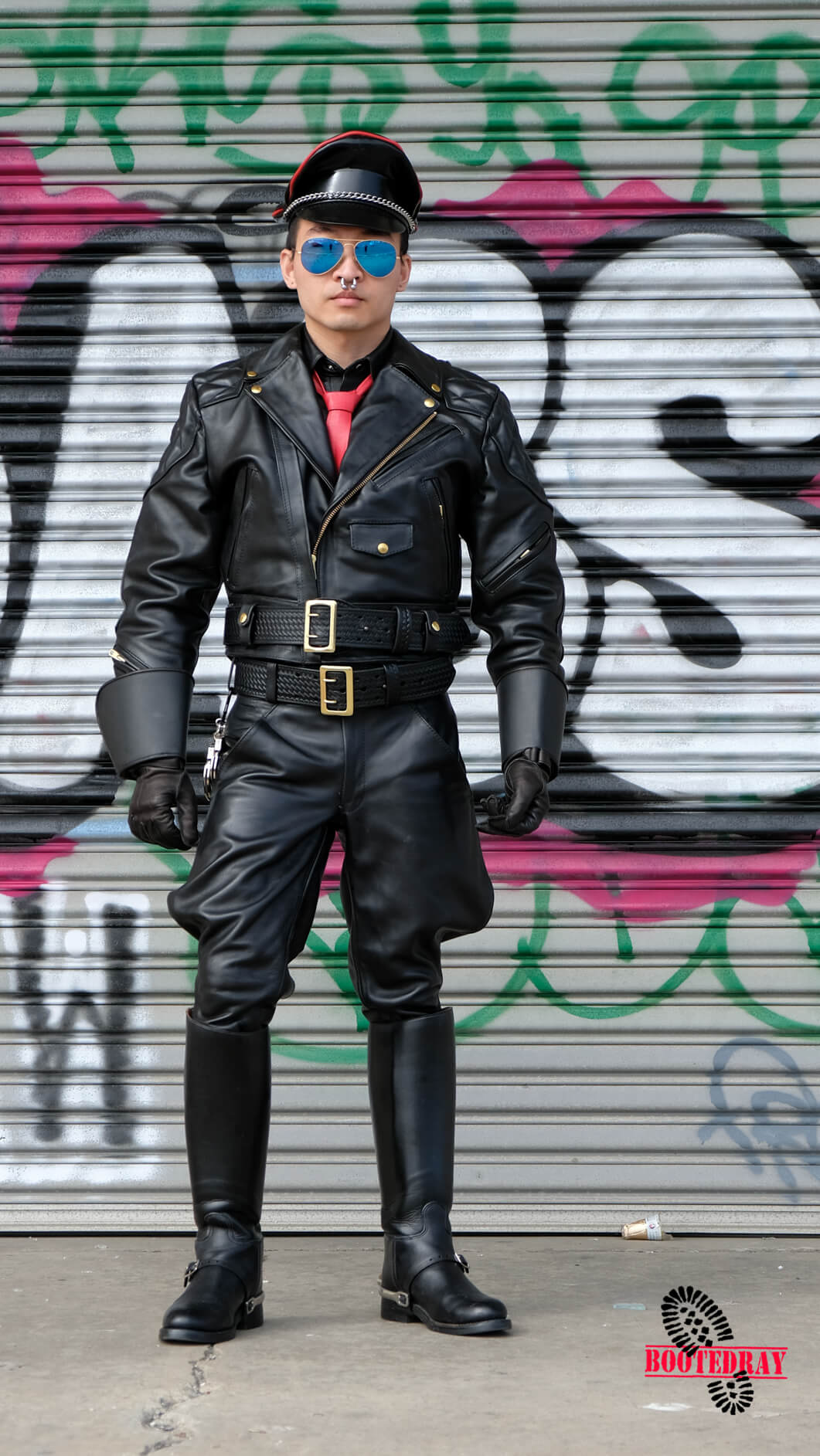 VK79 Leather Biker Jacket with Leather Pants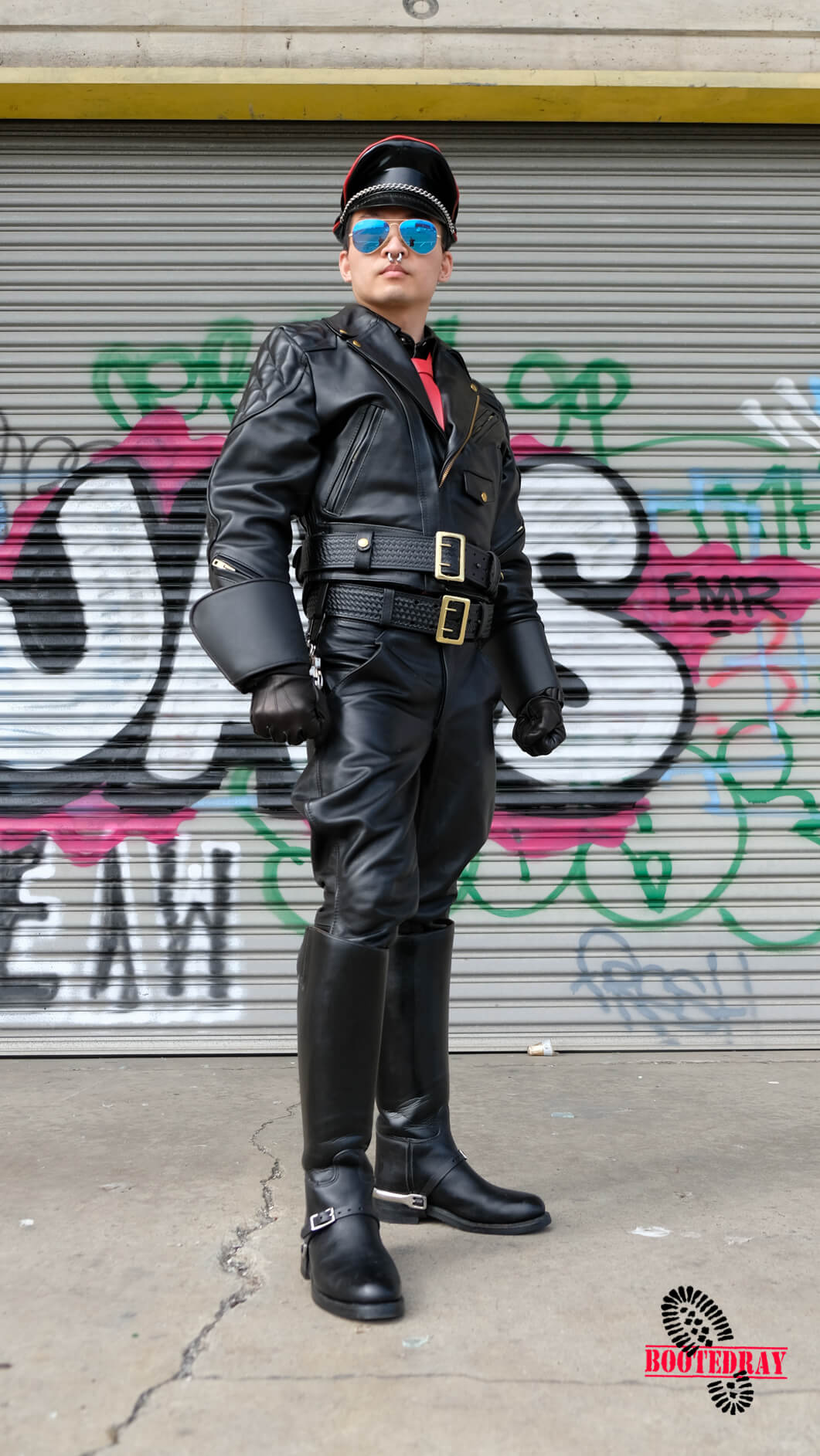 Red leather tie with black leather shirt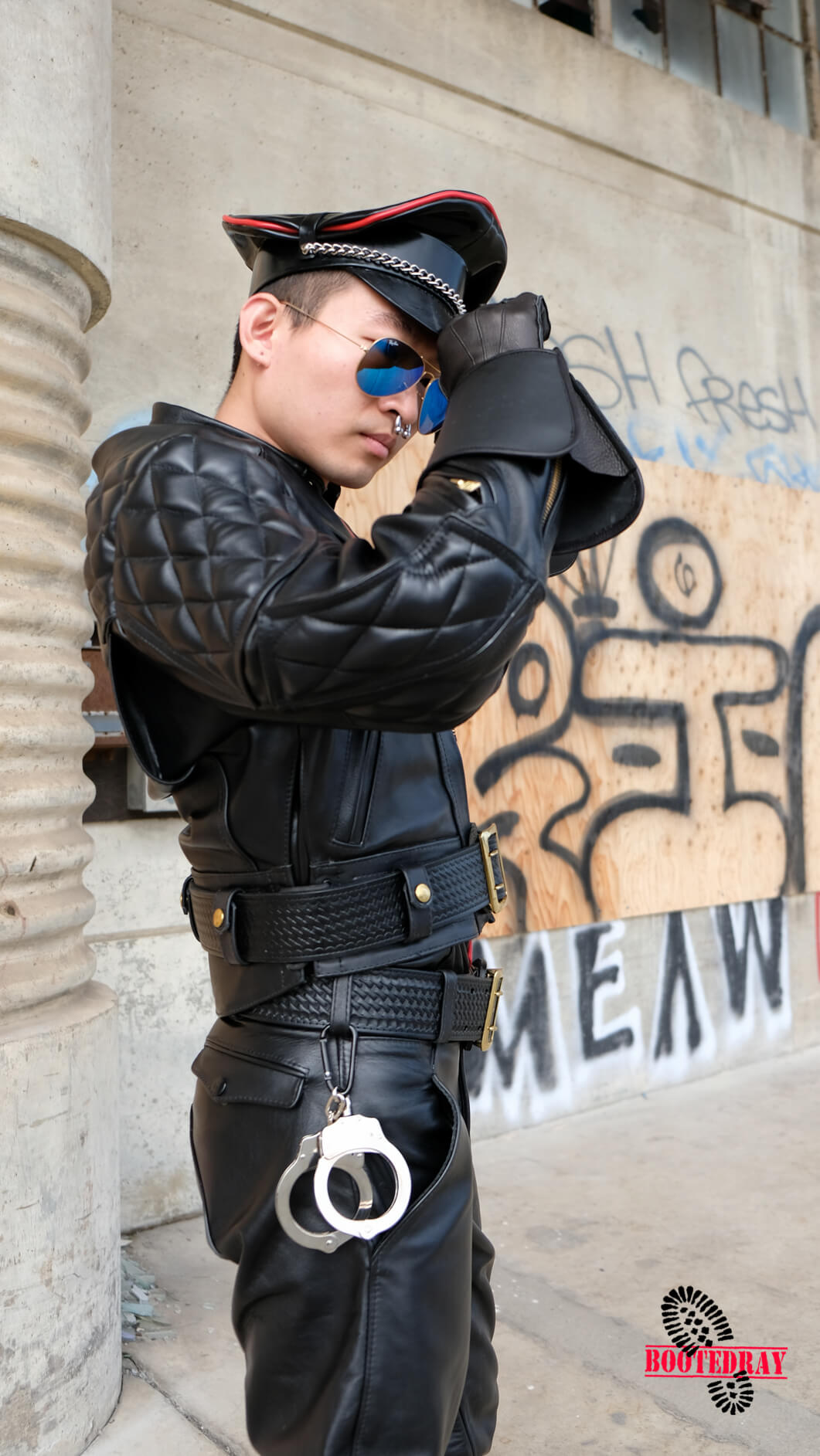 Black rubber hat with red strips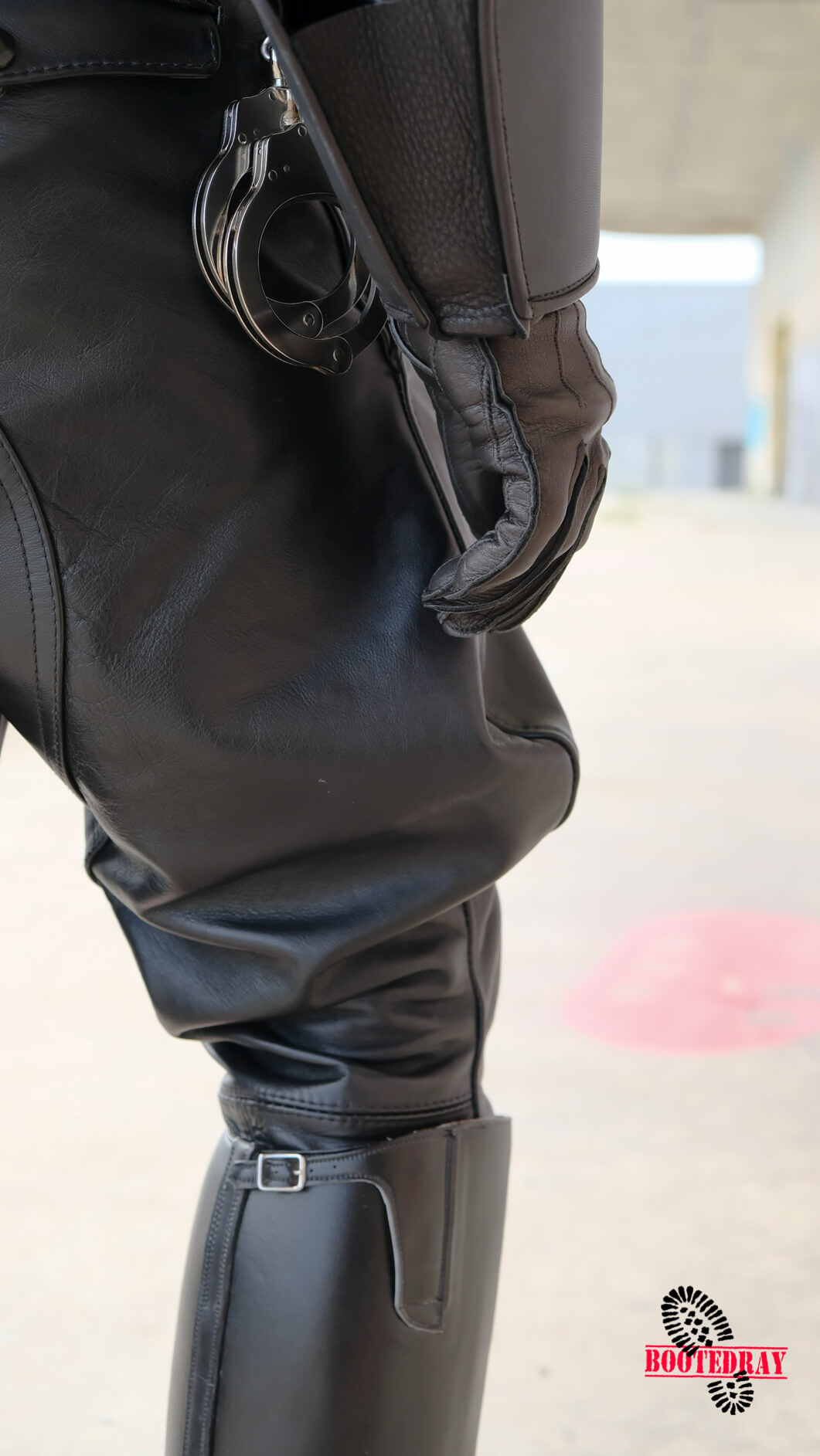 And my handcuffs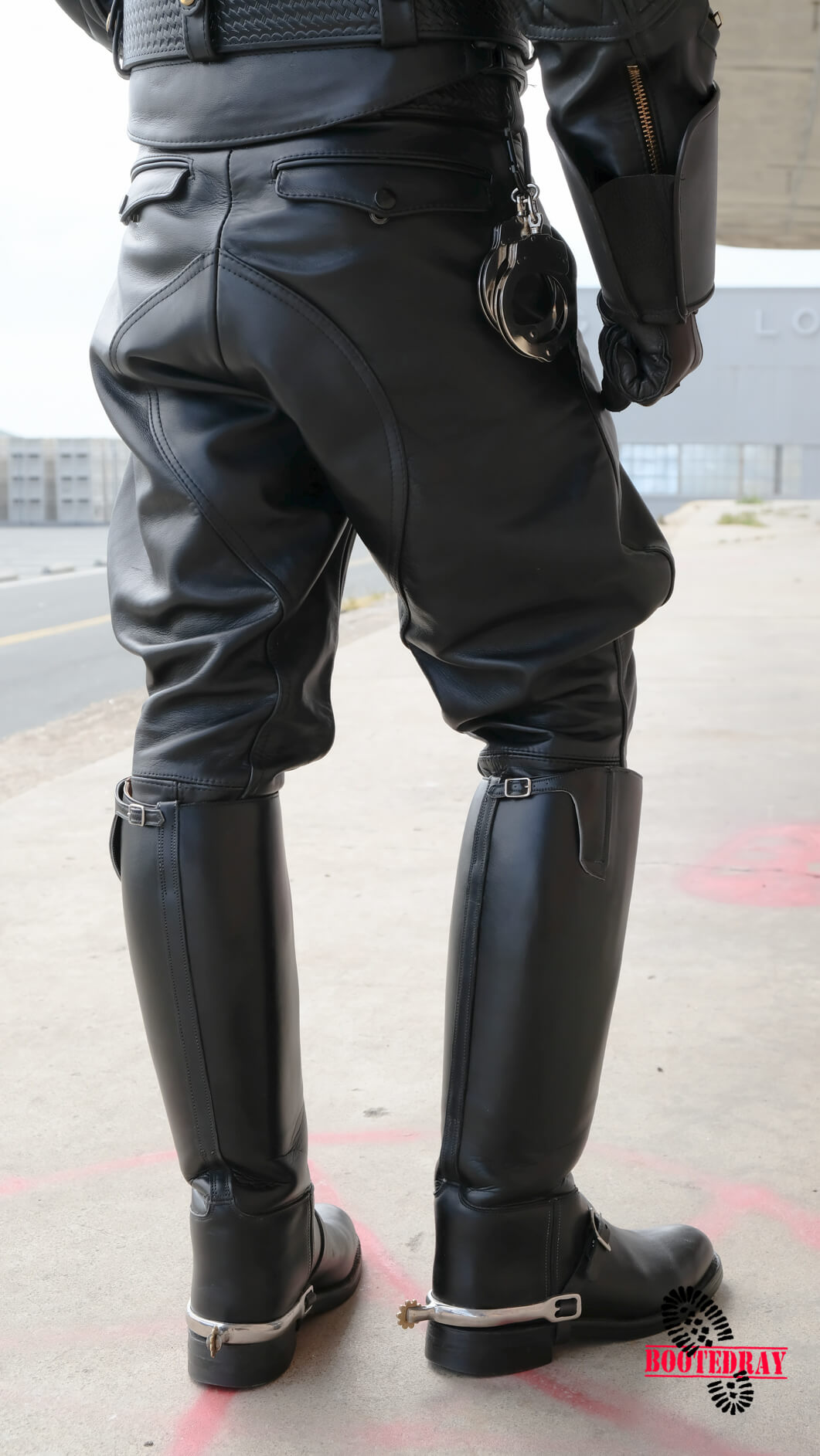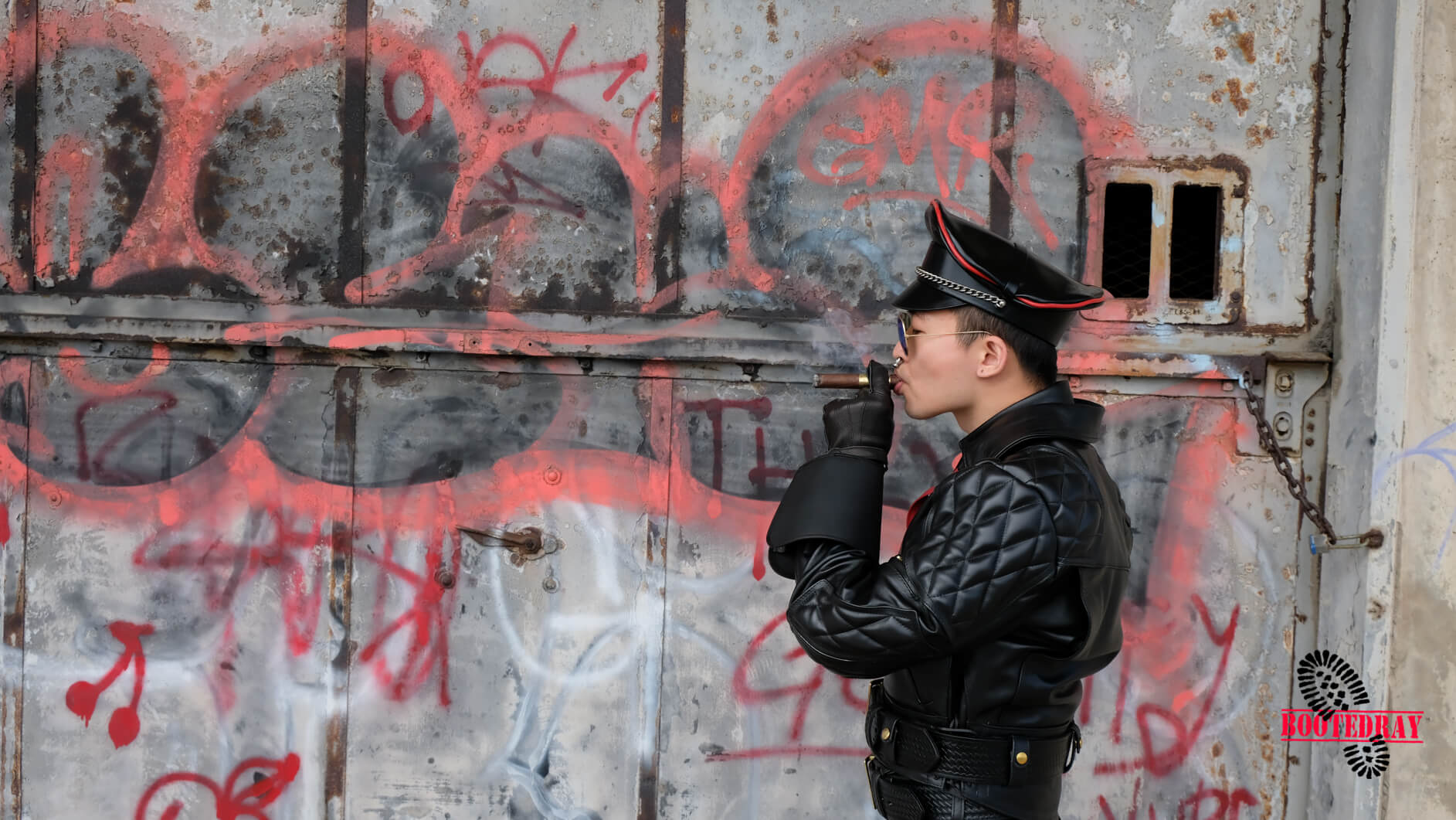 Enjoying my cigar in full leather uniform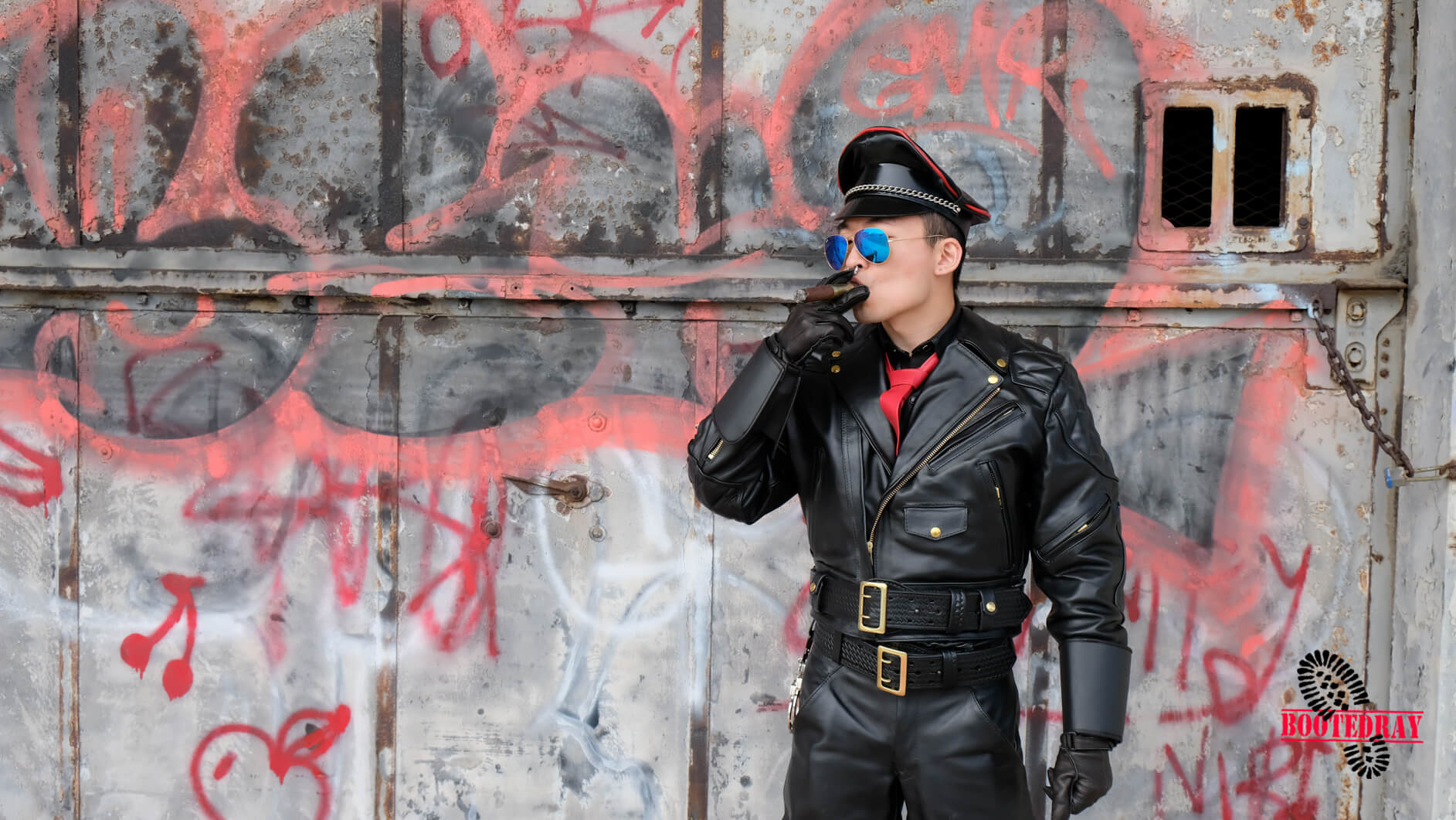 Where is my ashtray slave?