What a slave dog should dress like?
You can see lots of slave dog dress like this.  simple but include everything essential.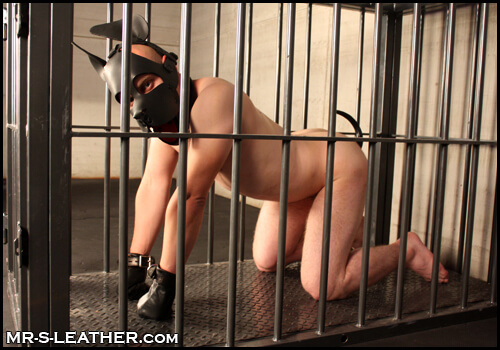 Pro:
Easy to put them on and off
Include essencial gear you need to be a puppy dog
Budget Friendly 🙂
Cons:
Too much dog meat exposed! I like my dog to be covered from head to toe.
No chastity control. without that, a puppy may want to satisfy itself first, so we need a chastity to remind it what it is;
1. Heavy Chain & Lock Collar
How come a dog without a collar?
Details:  Nickel chrome plated chain, comes with a 1″ steel lock. Chain is 20 inches long.
Pro:  A symbol of "dog", because it is heavy, you actually feel that you are been "locked". This is especially true when you wear your collar to sleep. and of couse, taking a shower with your collar on.
Cons: You may feel uncomfortable in the first few days going to sleep with it on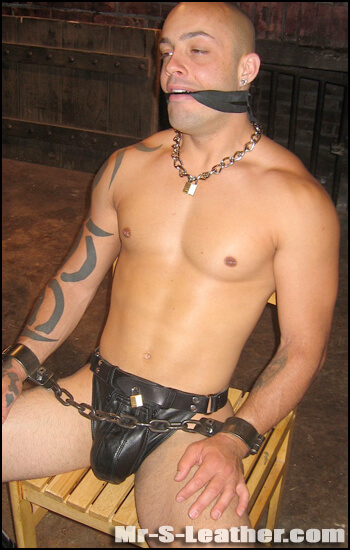 Check it out on Mr. S Leather
2. Locking Puppy Mitts
A dog should have only paws, not hands!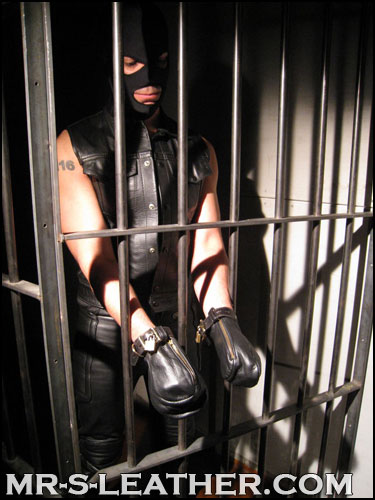 Details:
The locking puppy mitts are unlined and have "D" rings on the locking wrists straps.
What makes them really different is the zipper that makes them easy to put on and easy to take off…not that you will want them off!
The soft leather mitt creates that paw sensation that really completes the "puppy look and feel" really brings you into the "puppy" mind set.
Pros: Immobilize your fingers, and get used to your new "paws"
Cons: You lose your human hands' ability!
Check it out on Mr. S Leather
Or, if you prefer a rubber mitts, click here.
3. Puppy Tail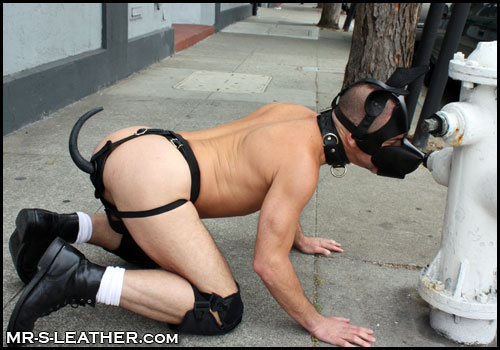 Details:
tails are now larger and longer to allow any pup to better communicate with its owner,
plugs have been redesigned in an egg shape with a narrow base to help it lock in place making them more comfortable for long term wear,
the base of the plug incorporates "The Anvil Design", which acts both to help keep the tail as upright as possible as well as function as a fulcrum to make wagging your tail up and down as simple as clenching your hole.
The silicone is springy and wiggles easily with any body movement. The length and curve of the tail makes it possible to wear standing up too with just a small hole to push the tail through your shorts or pants.
Pros: Cast as one solid piece of silicone, no layers or joints to crack or peel. So it won't break easily during your fun time
Cons: Well, you cannot sit with this dog tail directly. haha
Check it out on Mr. S Leather
4. Leather Dog Muzzle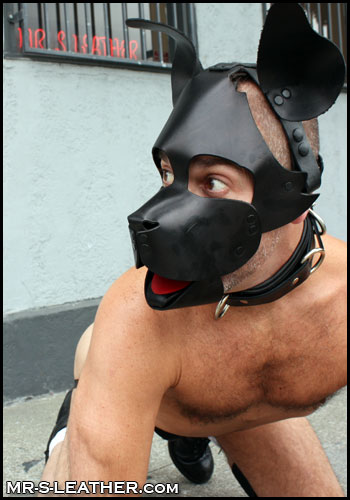 Pros:  wearer can move the mouth up and down just by biting onto the rubber covered brace
no one can hear your voice! –  acts like a gag, muffling any sounds
Cons: Your Master cannot enjoy your service to his cock! hehe
Check it out on Mr. S Leather
Or, you can choose a full leather dog hood / rubber dog hood
5. Leather Knee Pads

Check it out on Mr. S Leather
Some Optional gear for a dog slave:
5.Corcoran Field II Combat Boot Side Zip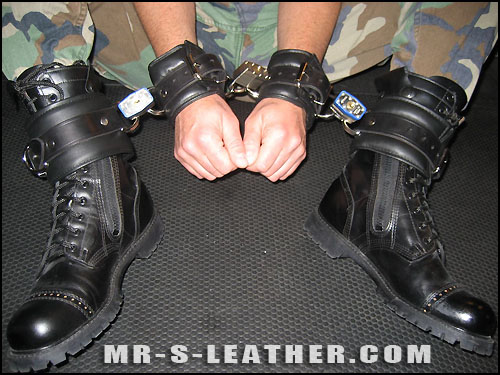 Check it out on Mr. S Leather
6.Stainless Steel Chastity Cock Cage with PA Slot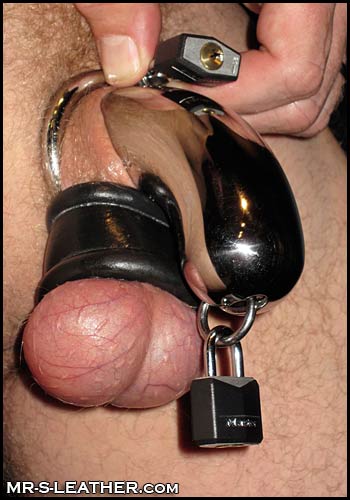 Check it out on Mr. S Leather
Some Movies about a slave dog: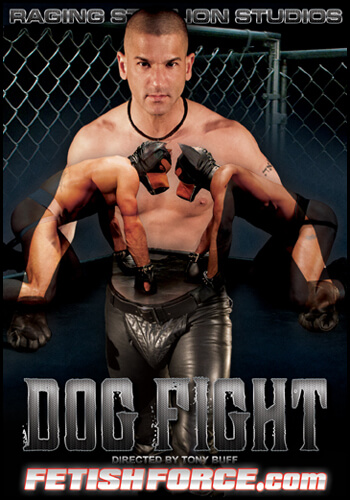 Dog Fight from Raging Stallion
And some dog slave videos to entertain youerself when you were dressing in a dog outfit: