Another hot brutal tops session, Master Derek is going to fuck punter, but first he wants to make sure its slutty arse is clean, ready to receive his thick young pristine cock. Ramming a funnel into its hole, the Tops fill it's bowel with their special enema; Fresh Master's piss and gob.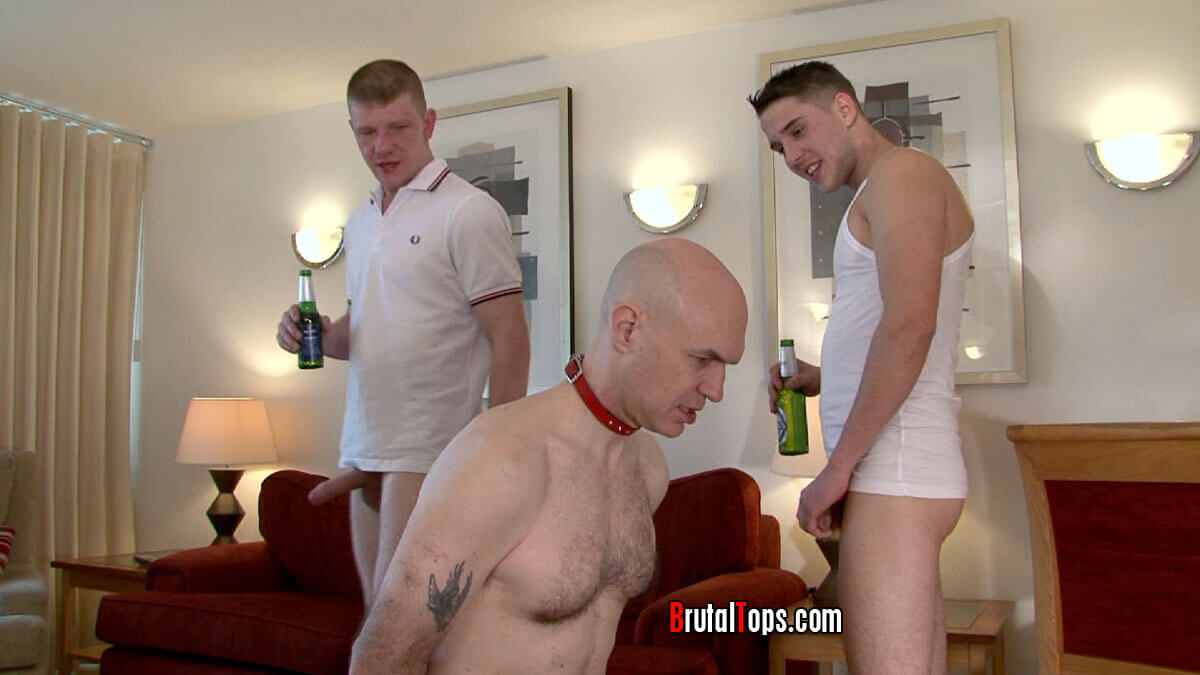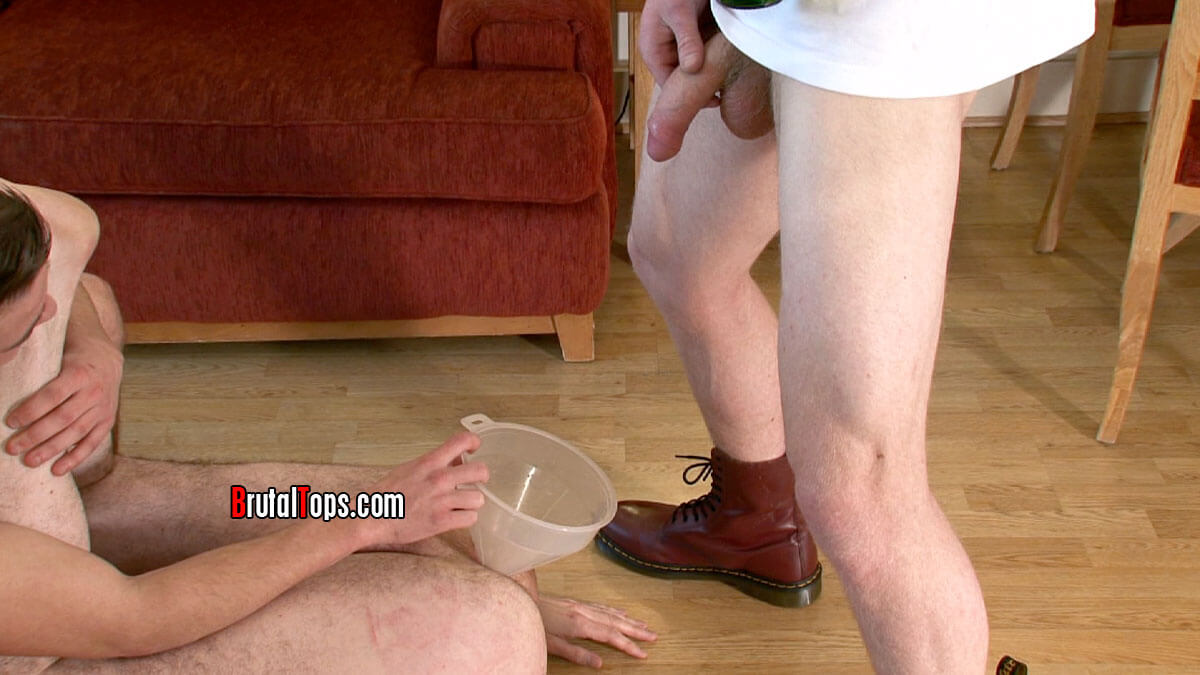 The complaining sub is feed their arses to rim to keep it quiet as they empty their bladders into it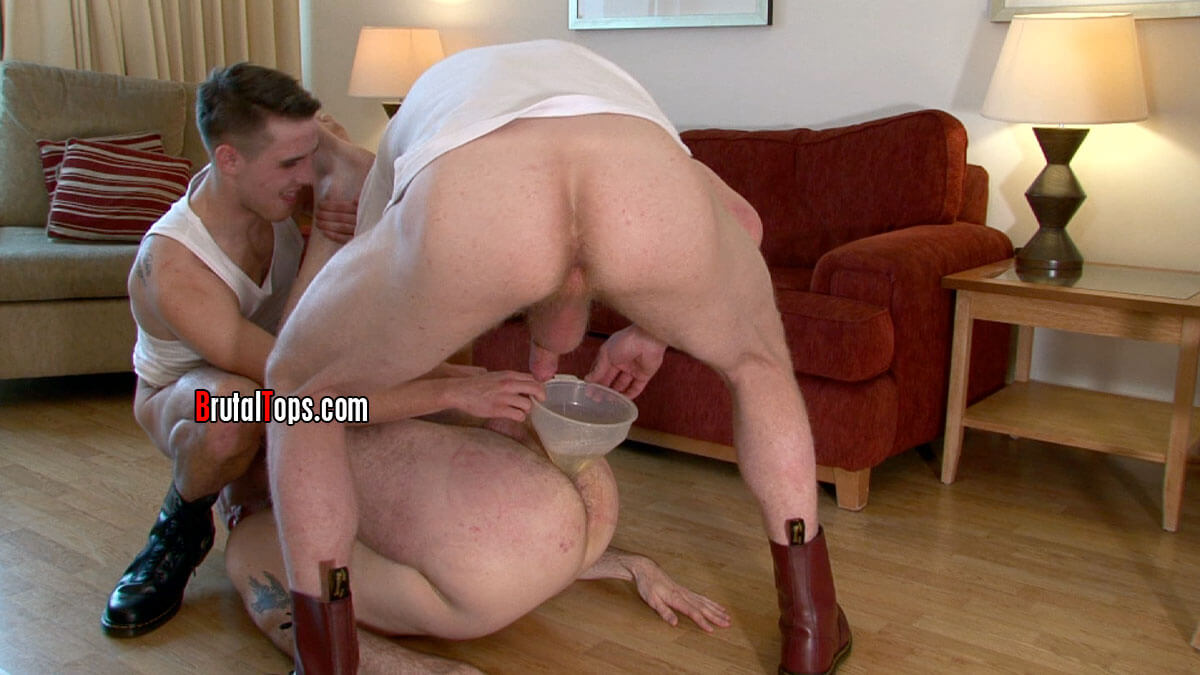 topped up with beer gobbed into the hole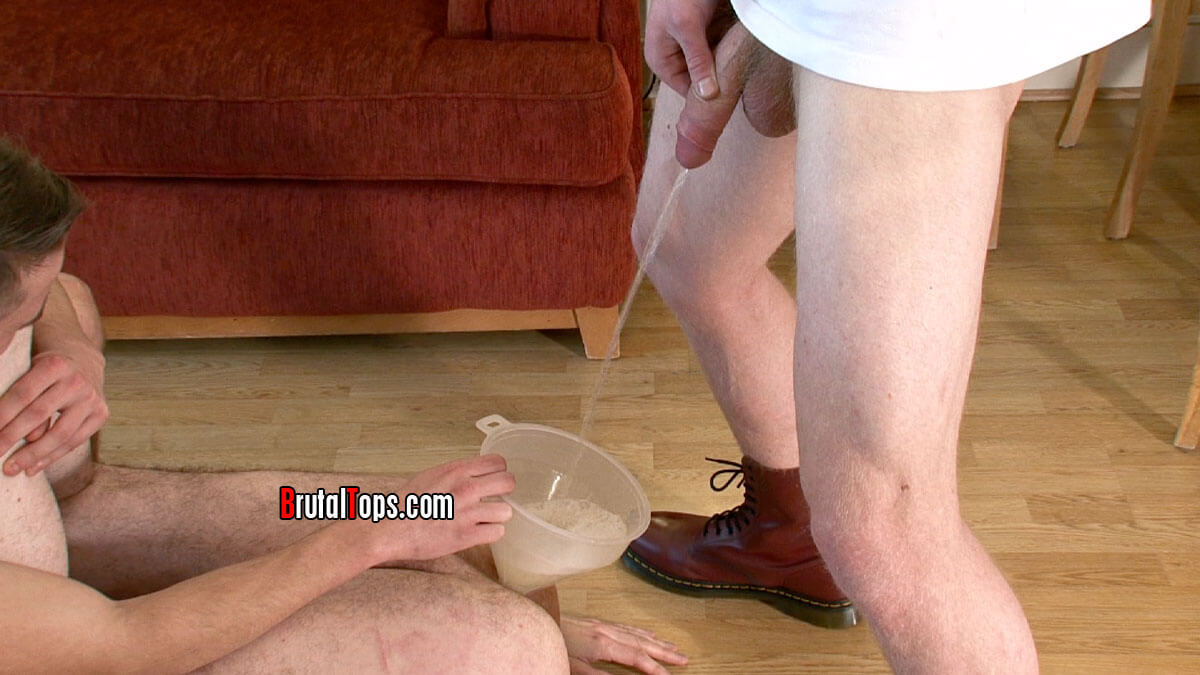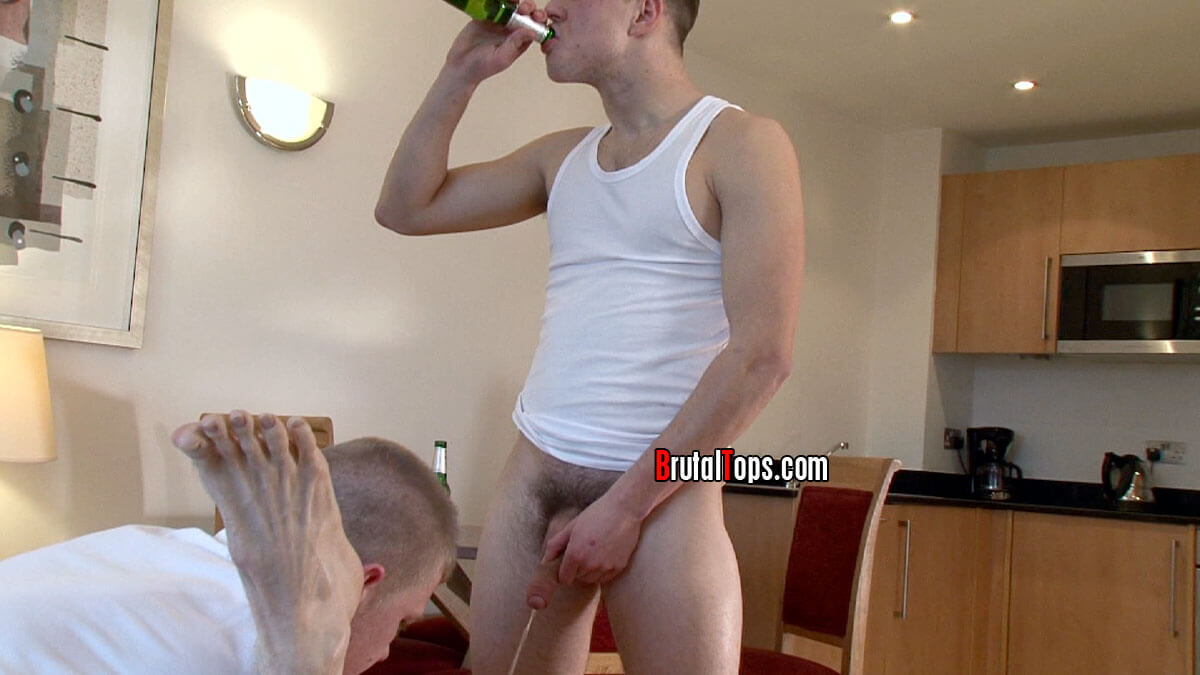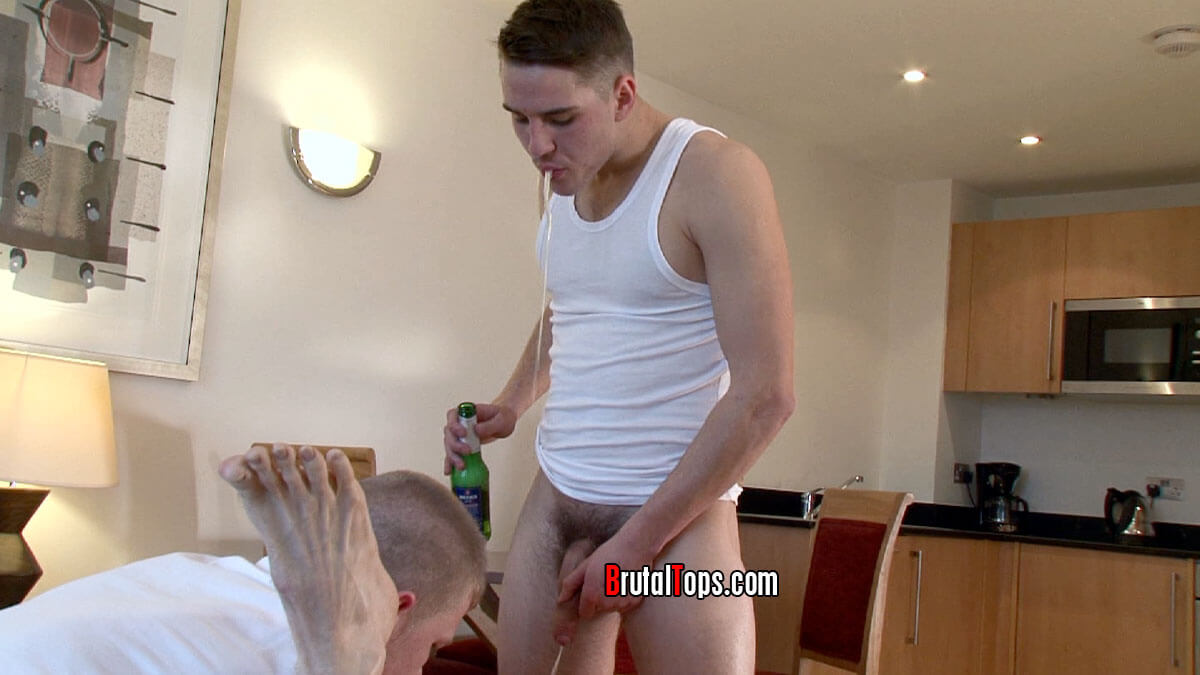 As fast as Master Toby drinks his beer, he's pissing it back out again directly into punter's arse – Recycling Brutal Tops style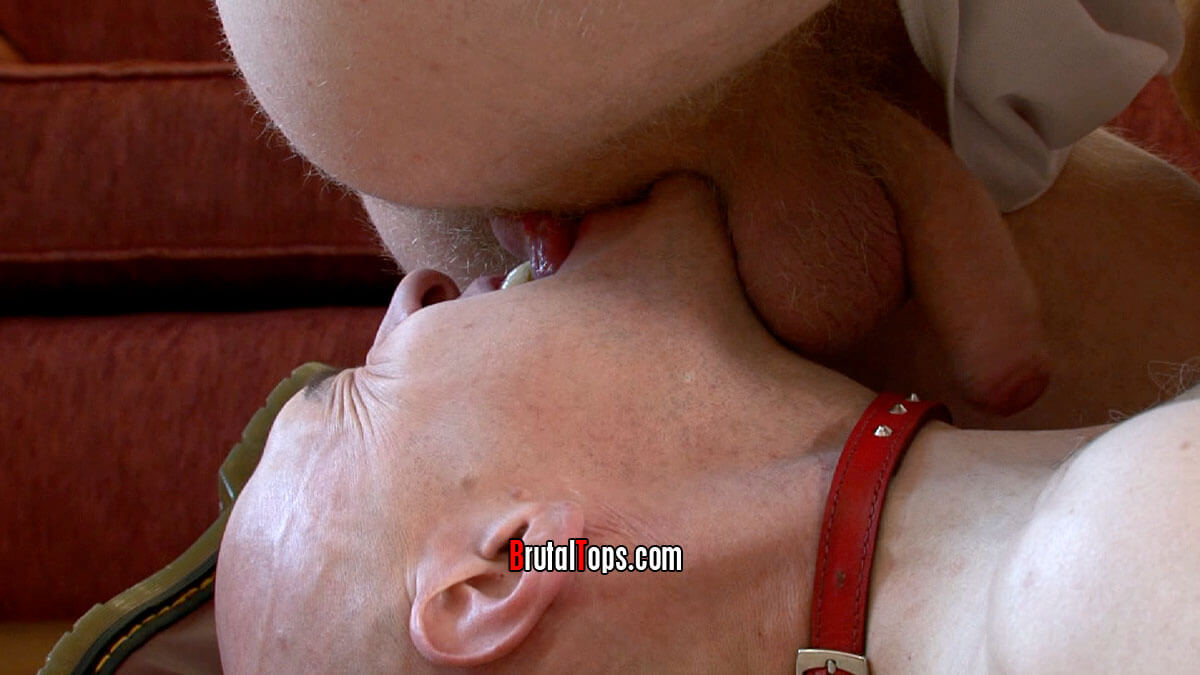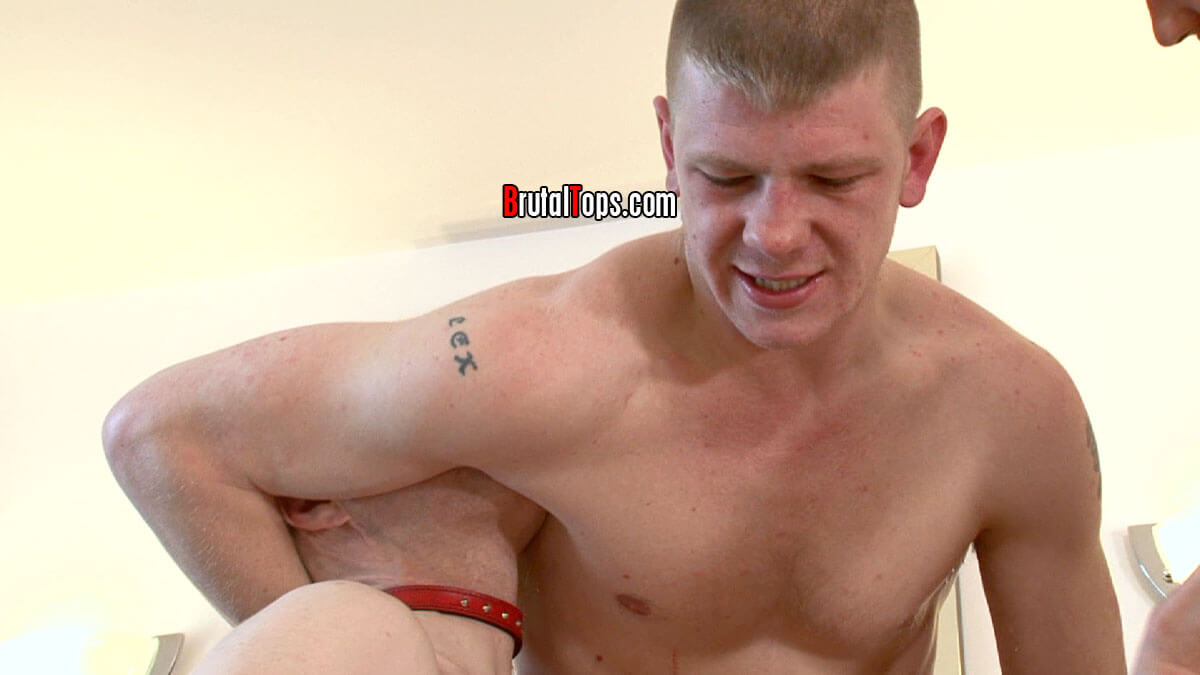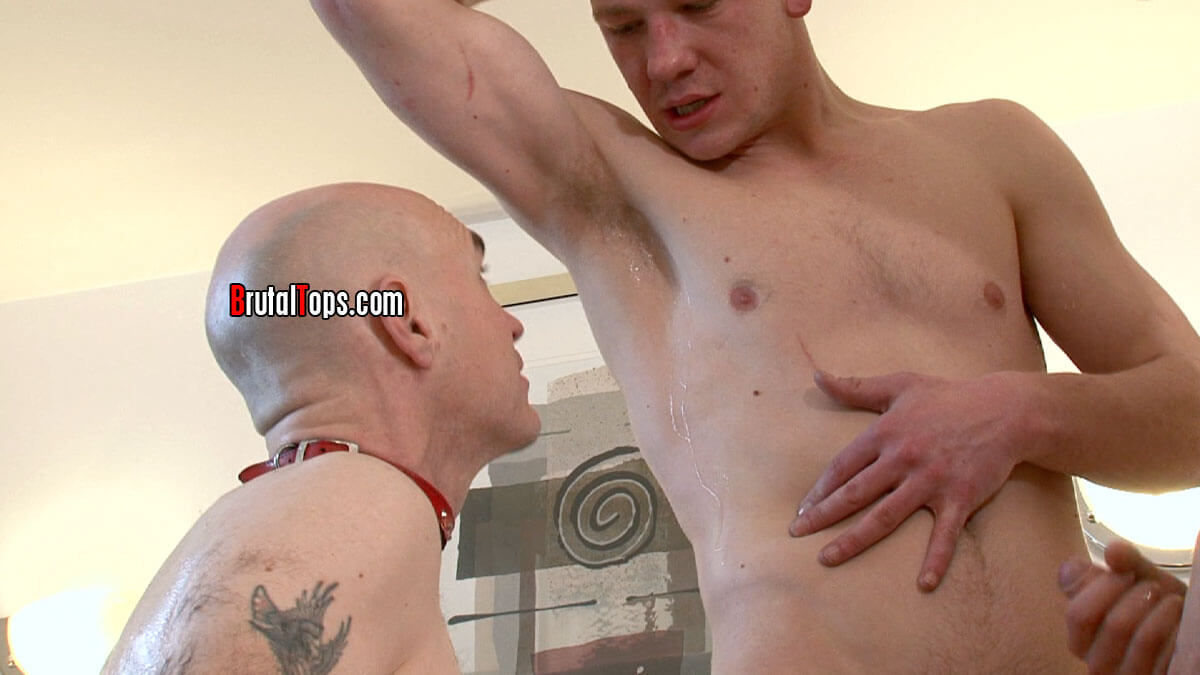 With it's belly now full to bursting the Top's torment their muse, gobbing on it as they make it clean their sweaty bodies with it's sloppy wet tongue. Soon punter is begging them to relieve its agony and remove the butt plug from it's arse. No such luck just yet…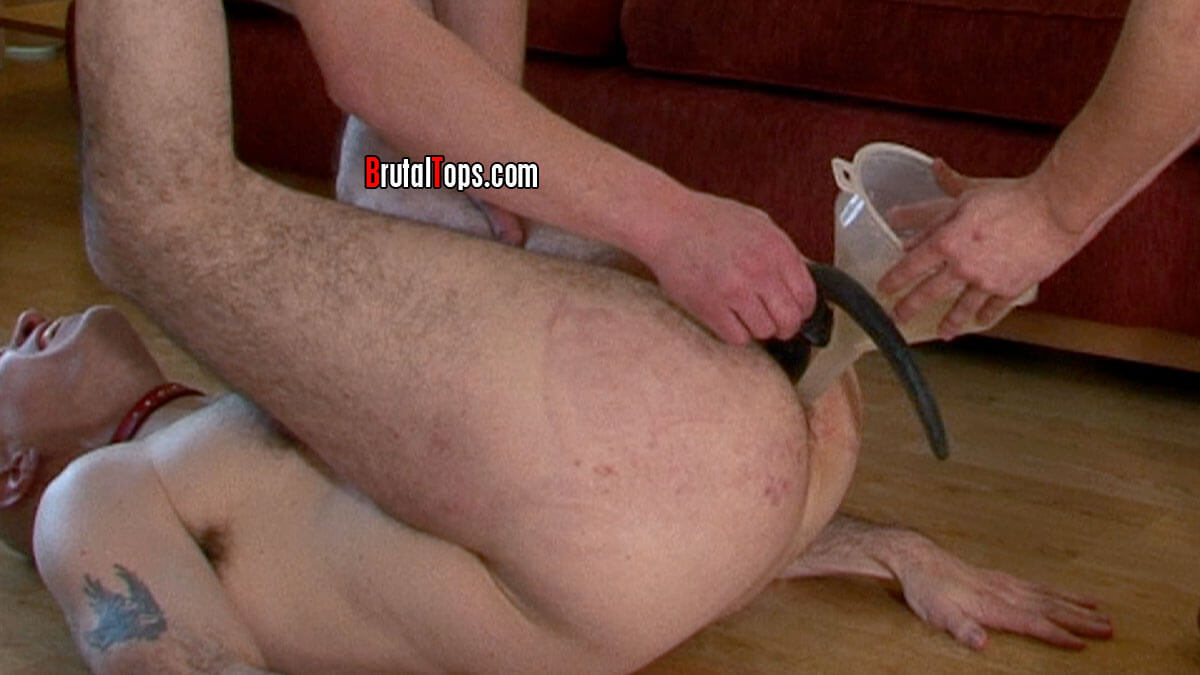 Carefully removing the funnel from its hole, the bullies quickly replace it with a dog tail butt plug to keep all the dirty bilge sloshing about in its gut, and causing maximum discomfort for the sub…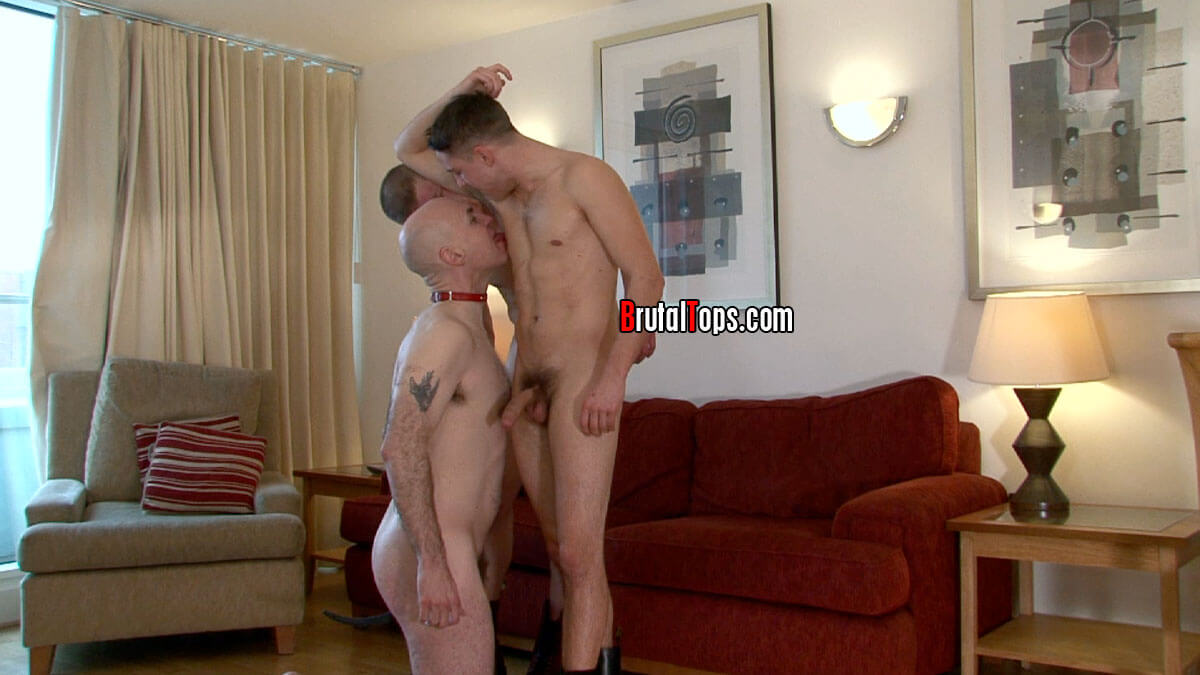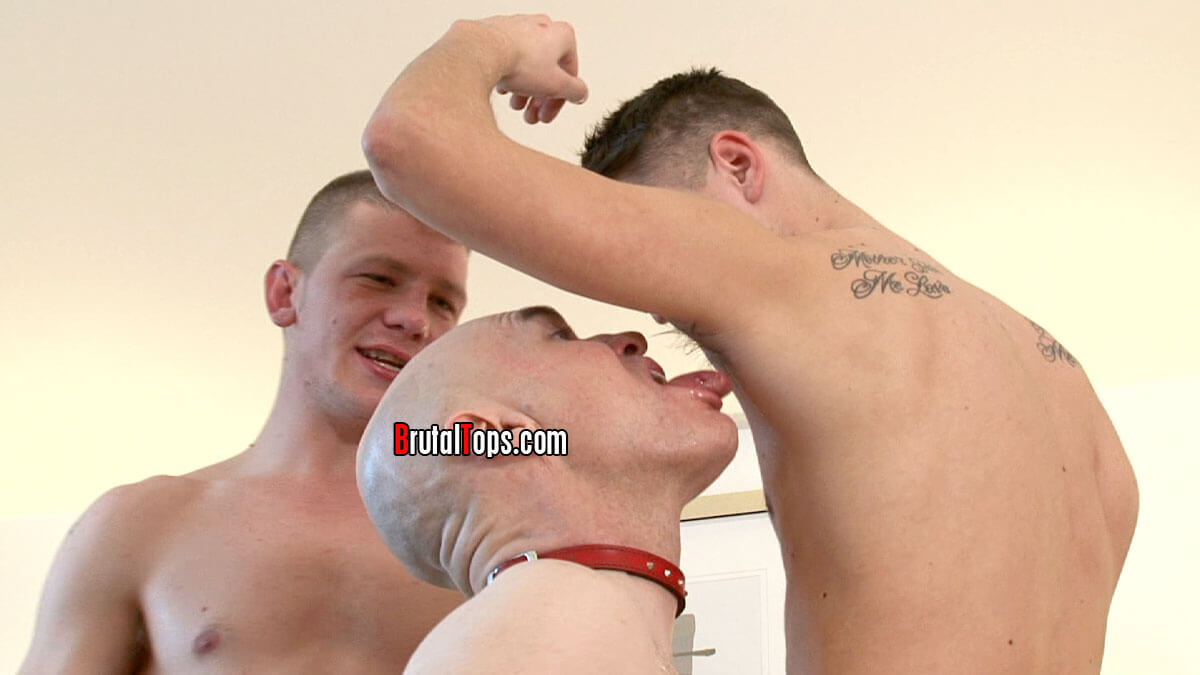 These handsome tormentors order the sub to clean their dank wet armpits, then detail every inch of their perfect bodies with it's mouth; All the time wagging it's tail or punter will be punished. The humiliation stings as the sub performs like a doggy for them, every swish of it's tail making it's belly ache from the volume of piss inside it's arse.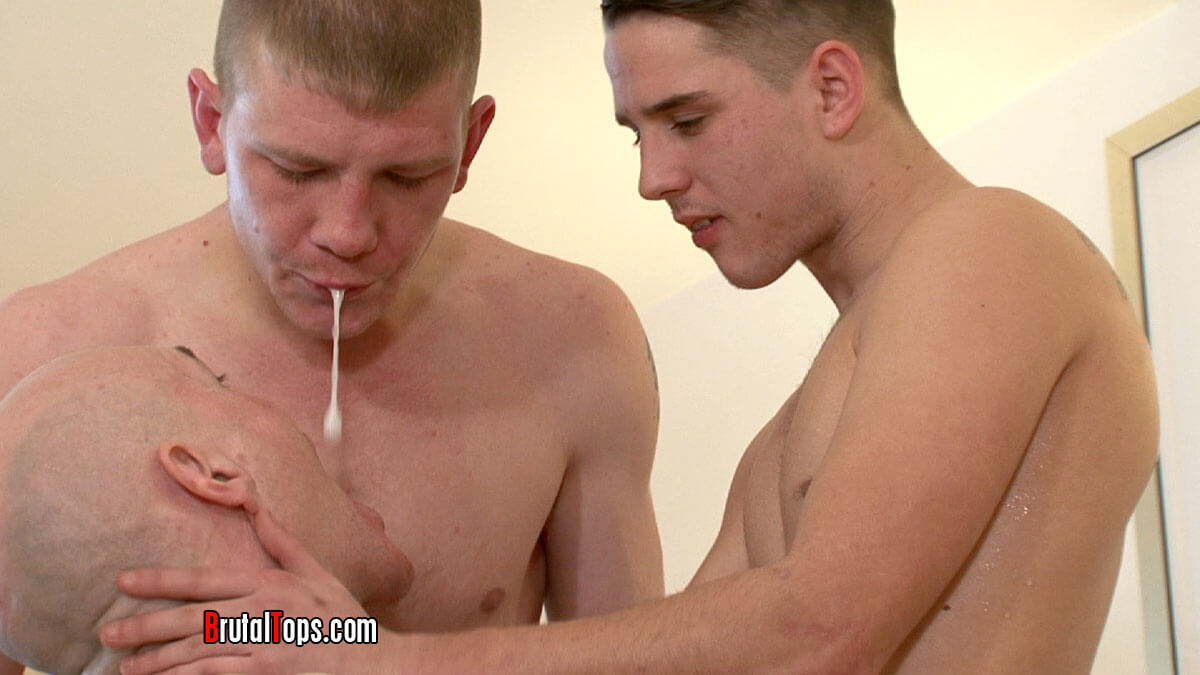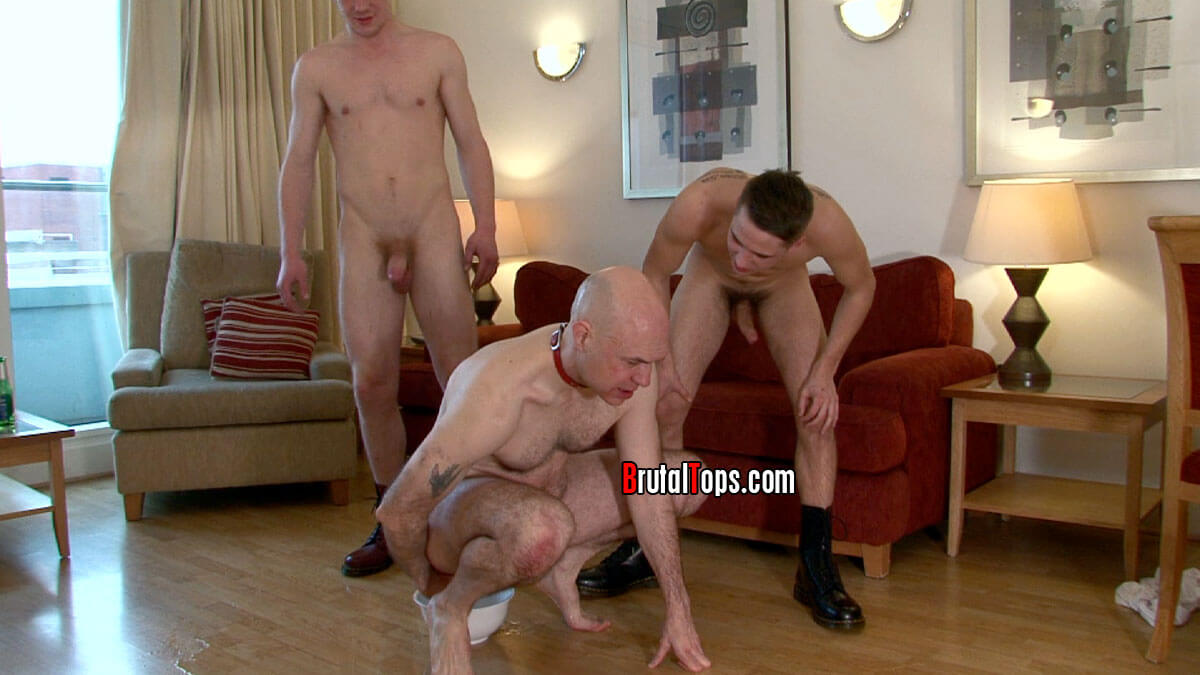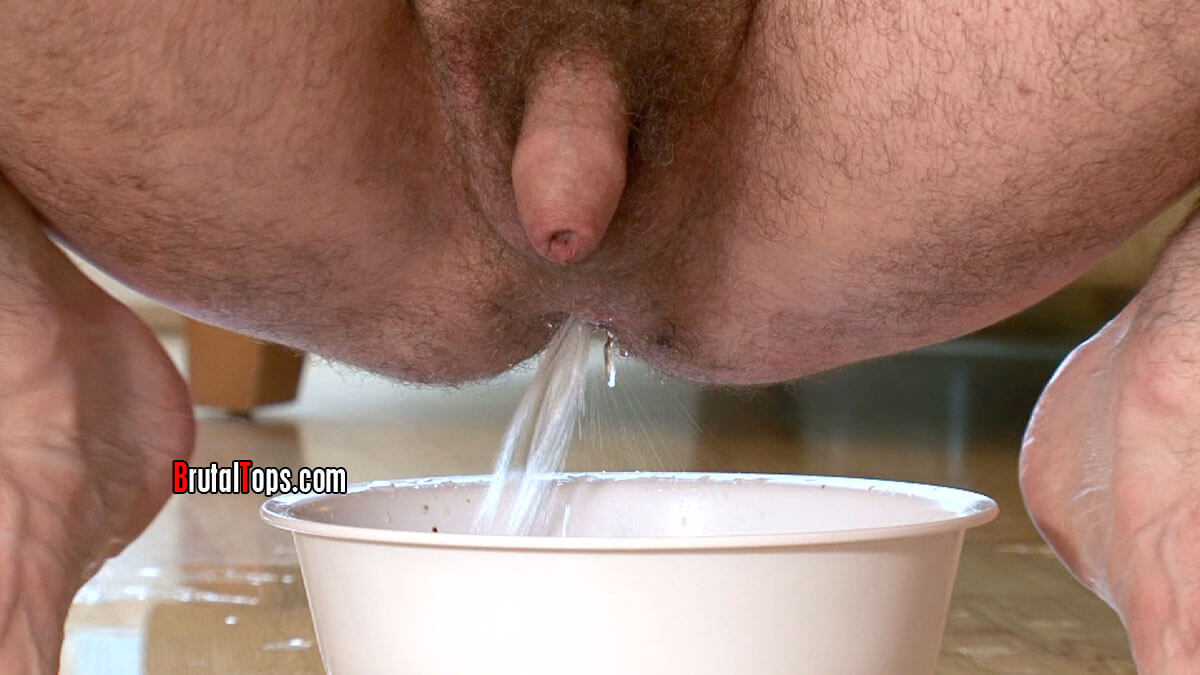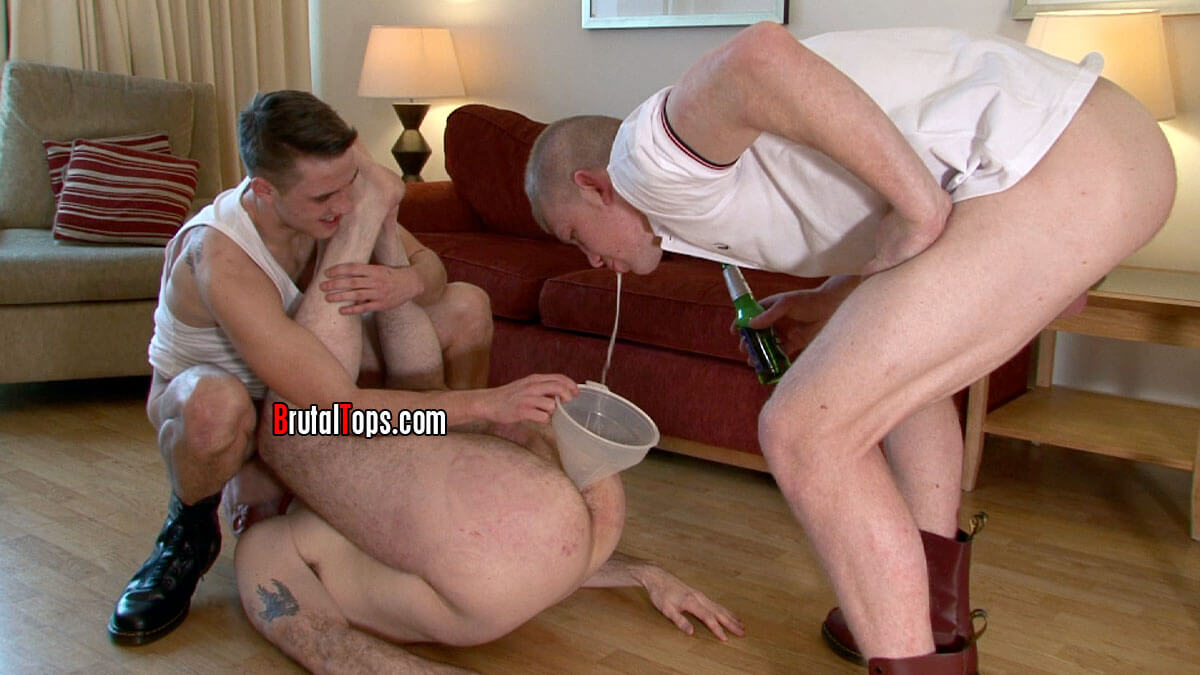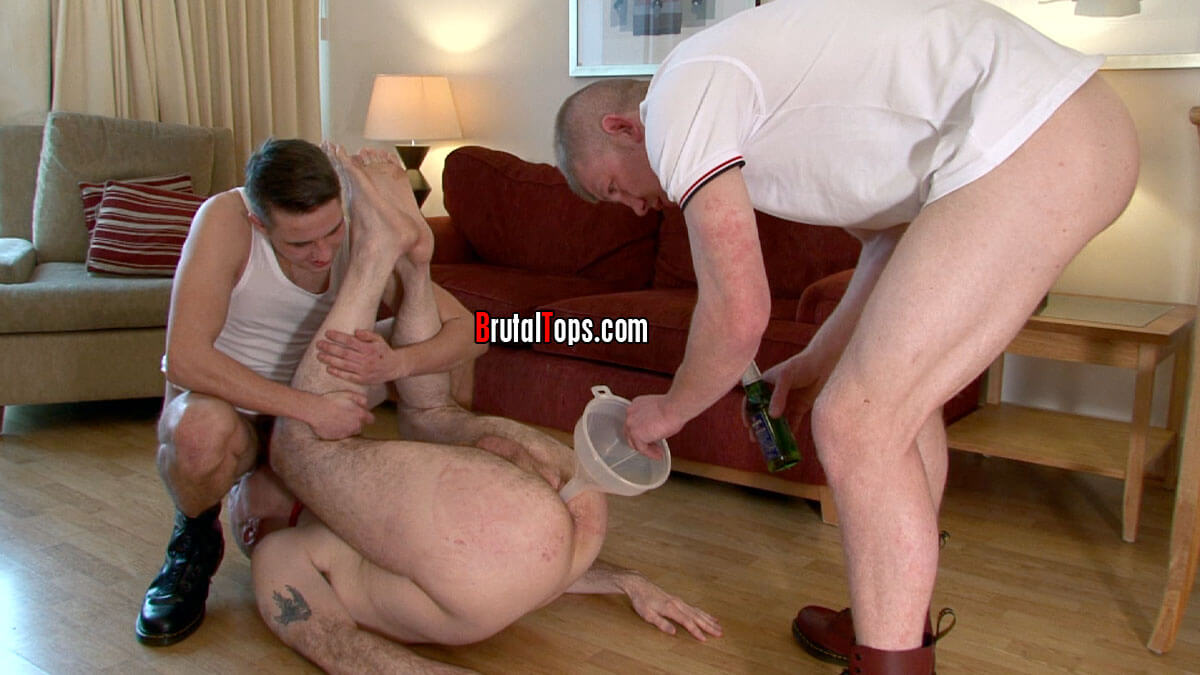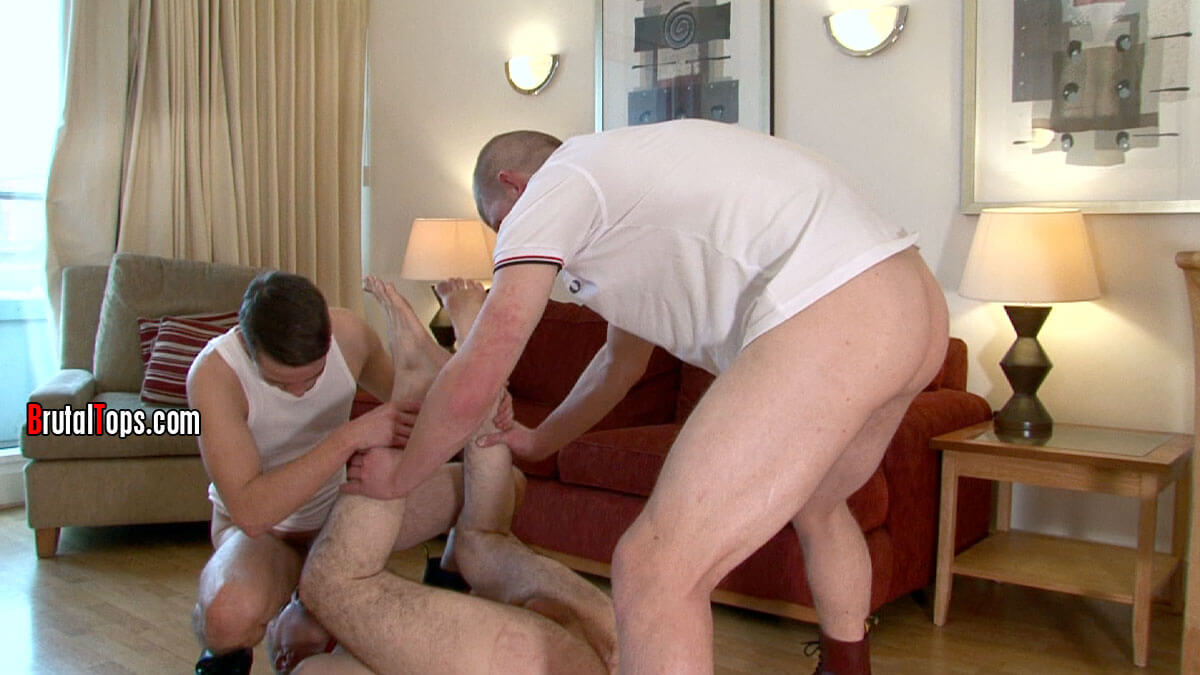 If the Tops are to fuck this bitch their cocks need sucking erect… punter has a lot more work to do before he is going to be allowed to feel any kind of relief…