My rubber slave got some brown rubber lately, and cannot wait to serve me in this new rubber catsuit!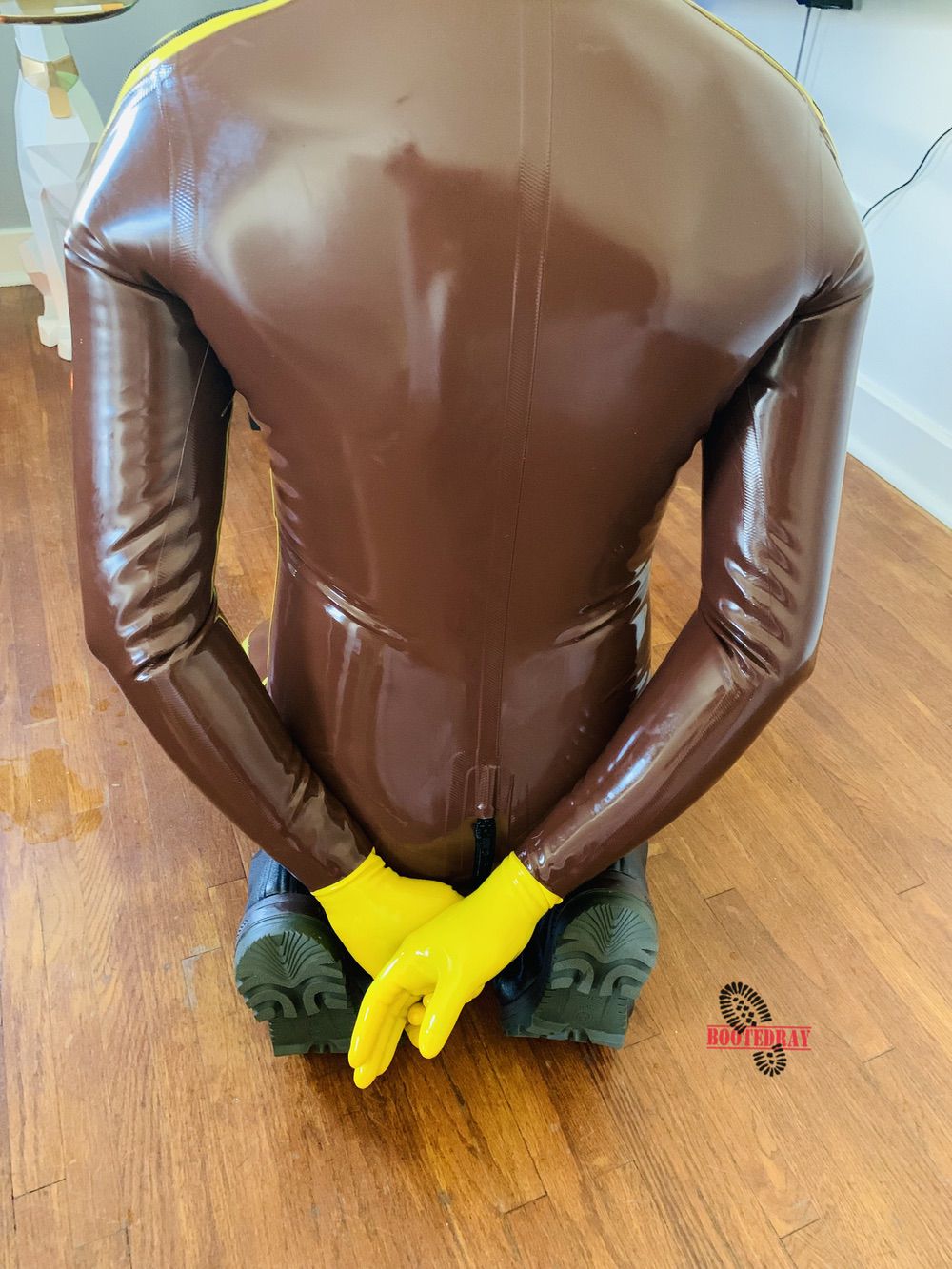 He looks quite sexy, right? better with a word " TOILET" on his back!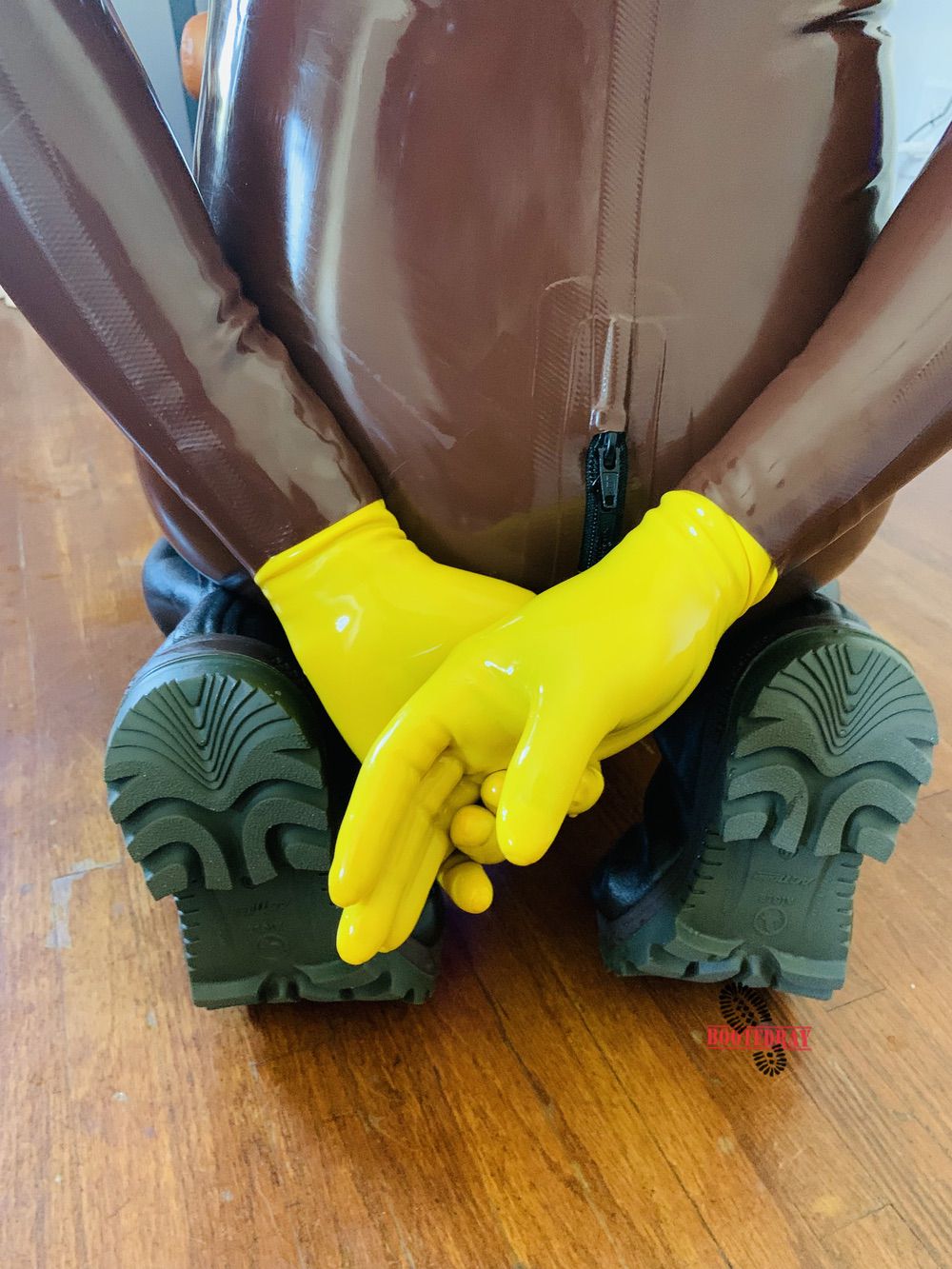 How's the brown and yellow rubber ?
Now he is serving me as my human ashtray.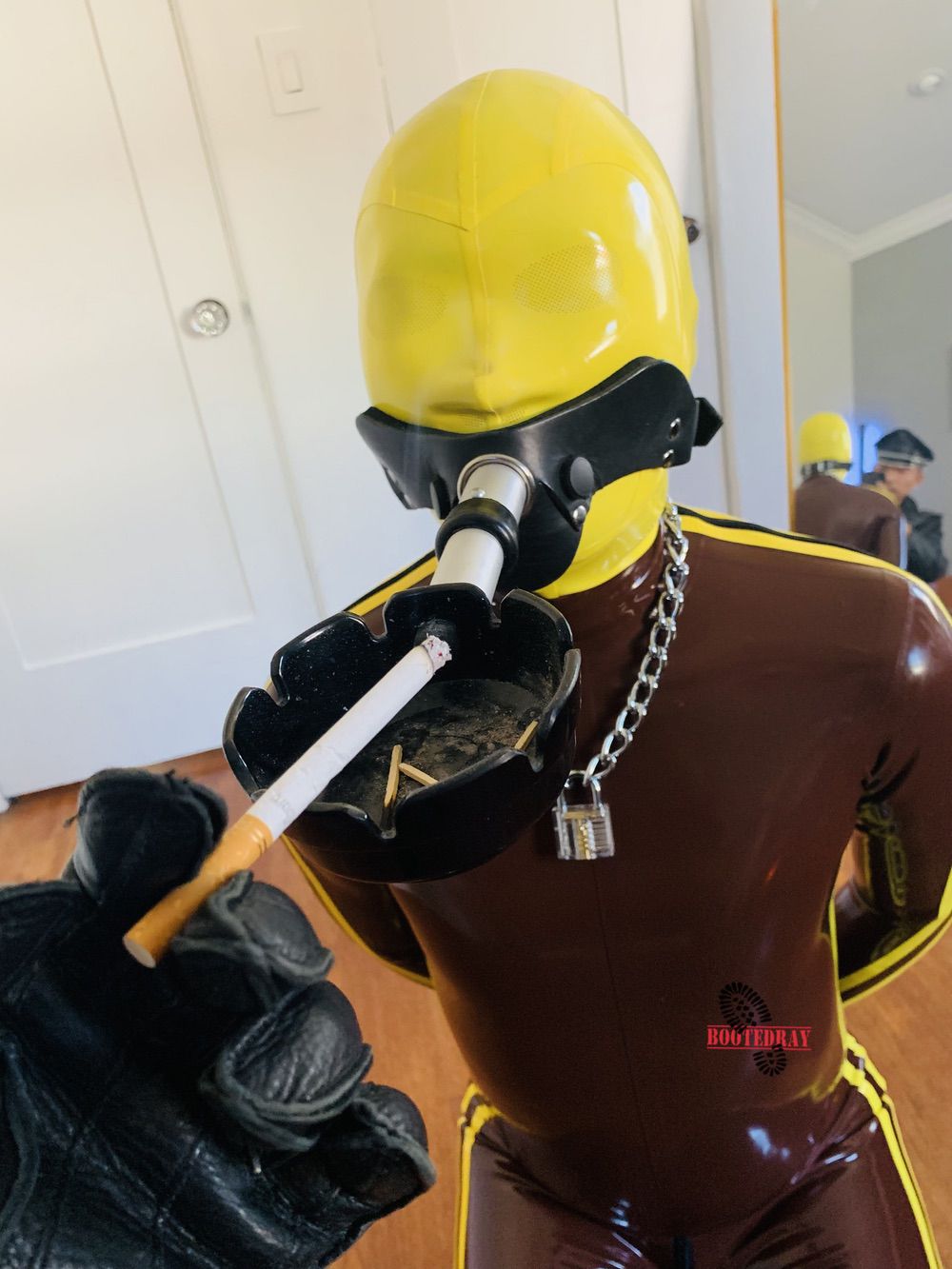 The yellow rubber hood looks good on him.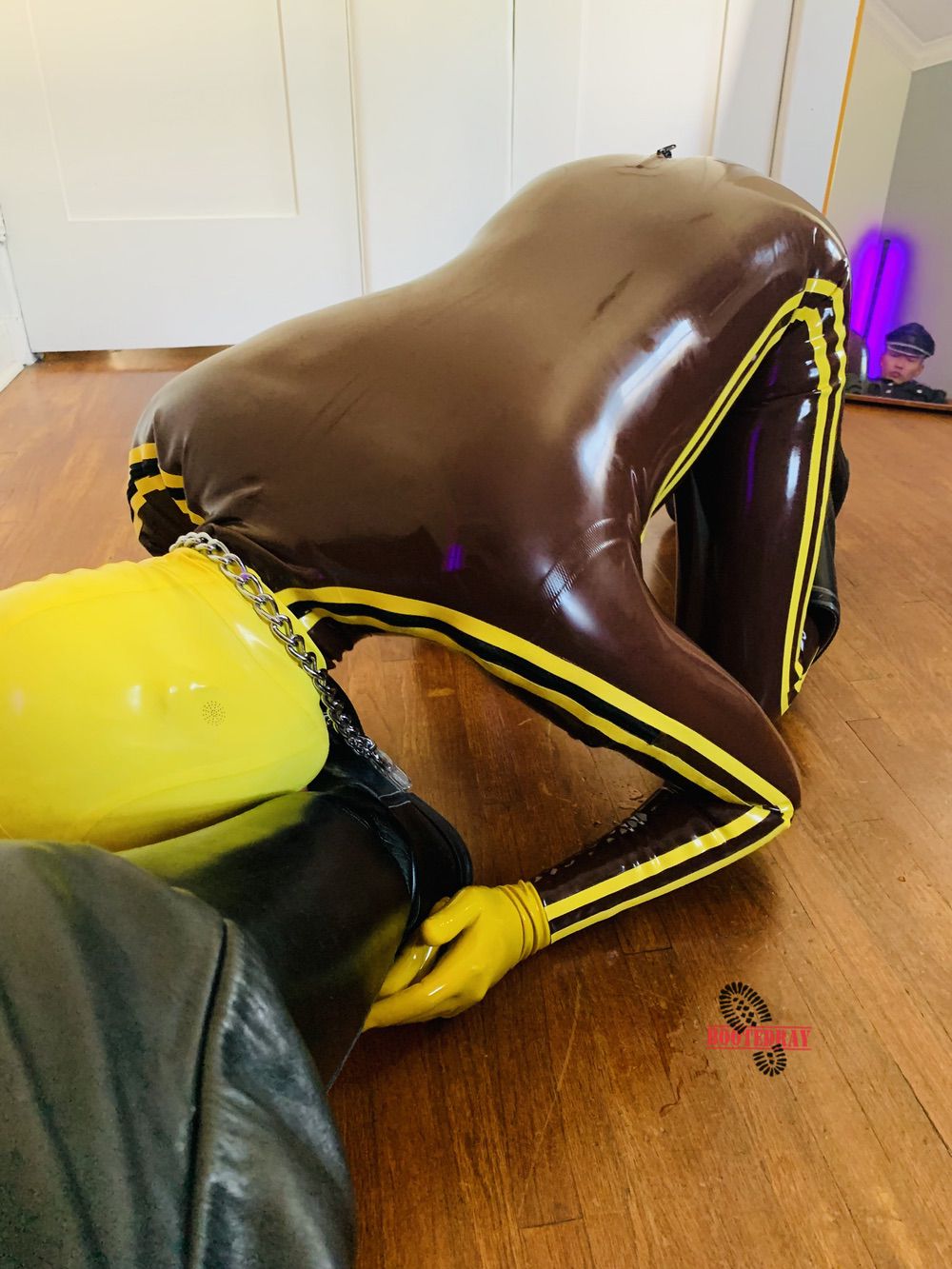 Now serving my leather boots.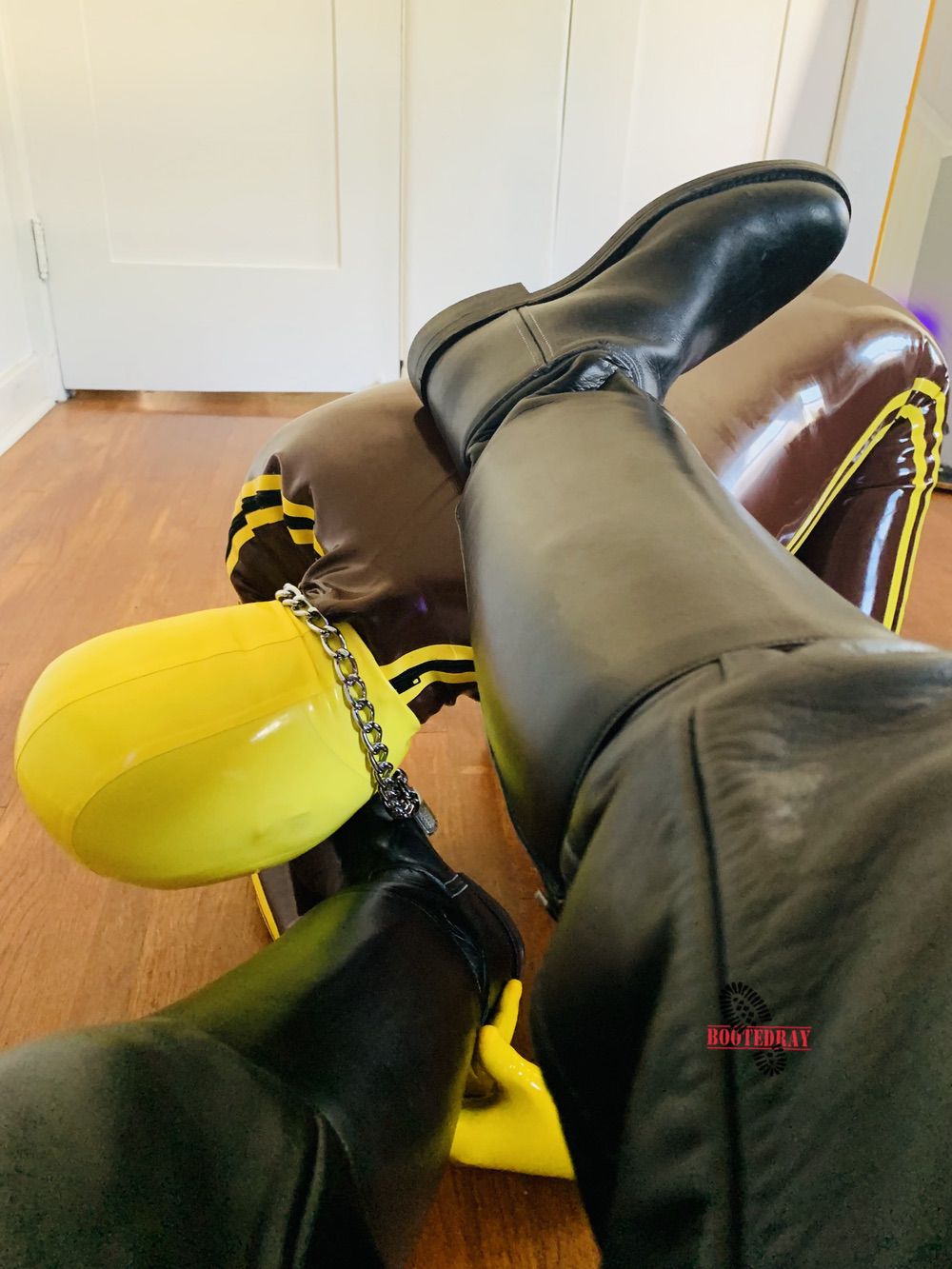 He is a good boot licker.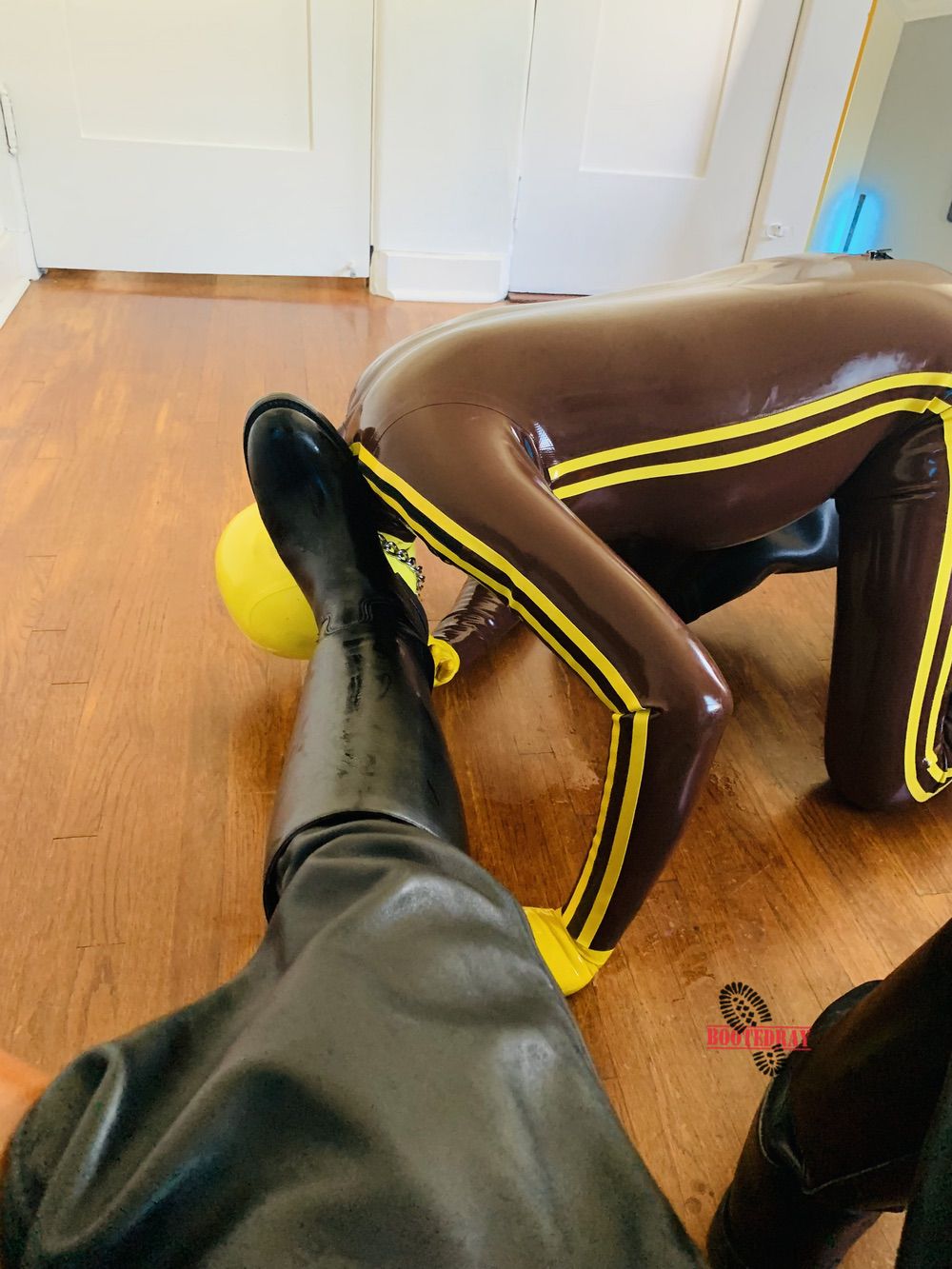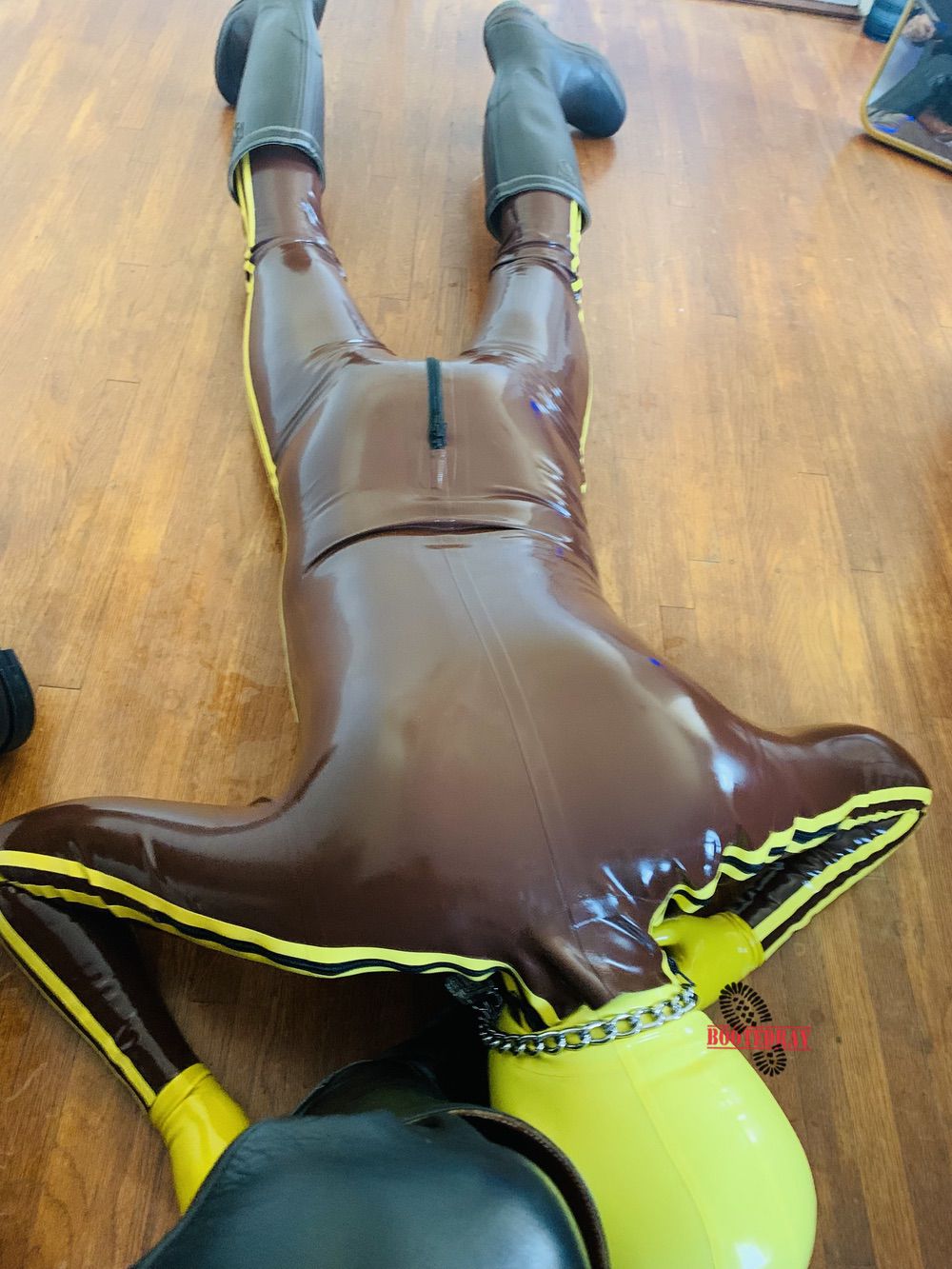 He is also wearing a pair of brown rubber boots from Aigle.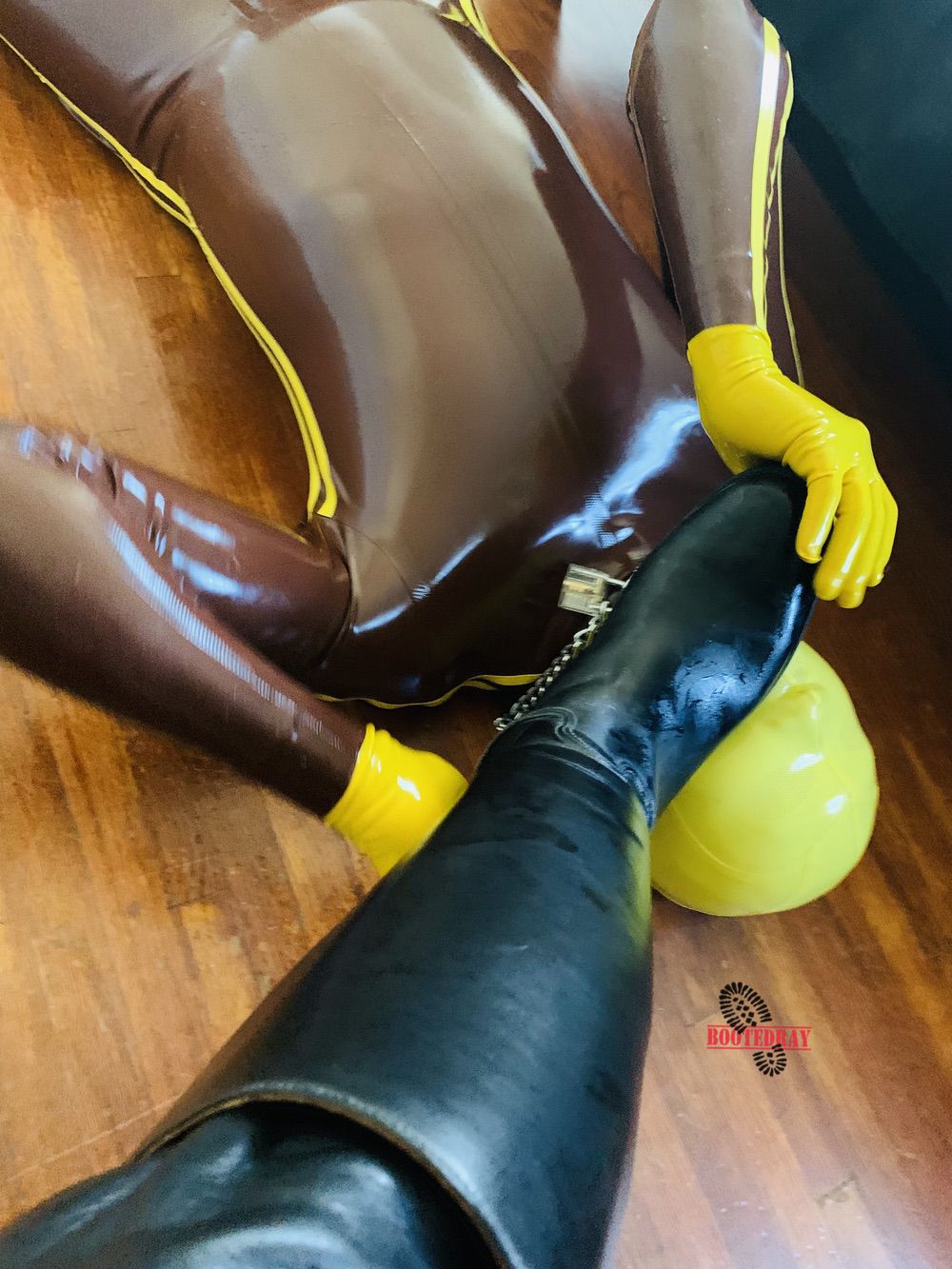 And I was wearing my Dehner leather boots.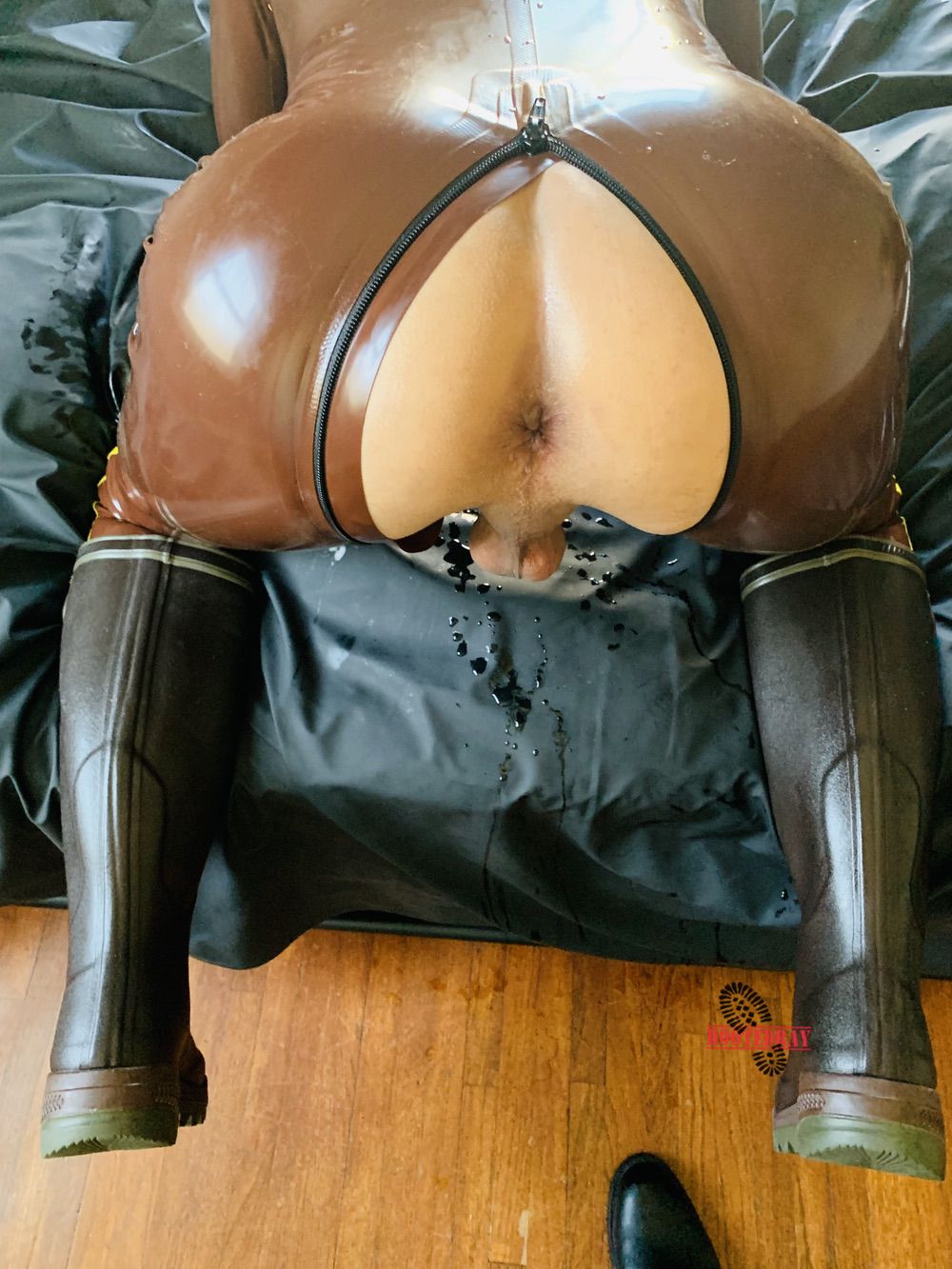 Time to use his bubble ass!