Originally I really want to buy a pair of Hunter full rubber sneaker, but they are hard to buy in the US…so for an alternative, I bought this pair of shining black patent leather
sneakers!
Look like rubber…so shining….
Normal Converse Box
Yeah. here they are!
Isn't it shining?
Wanna lick it?
Back of the Converse Black Patent Leather Sneakers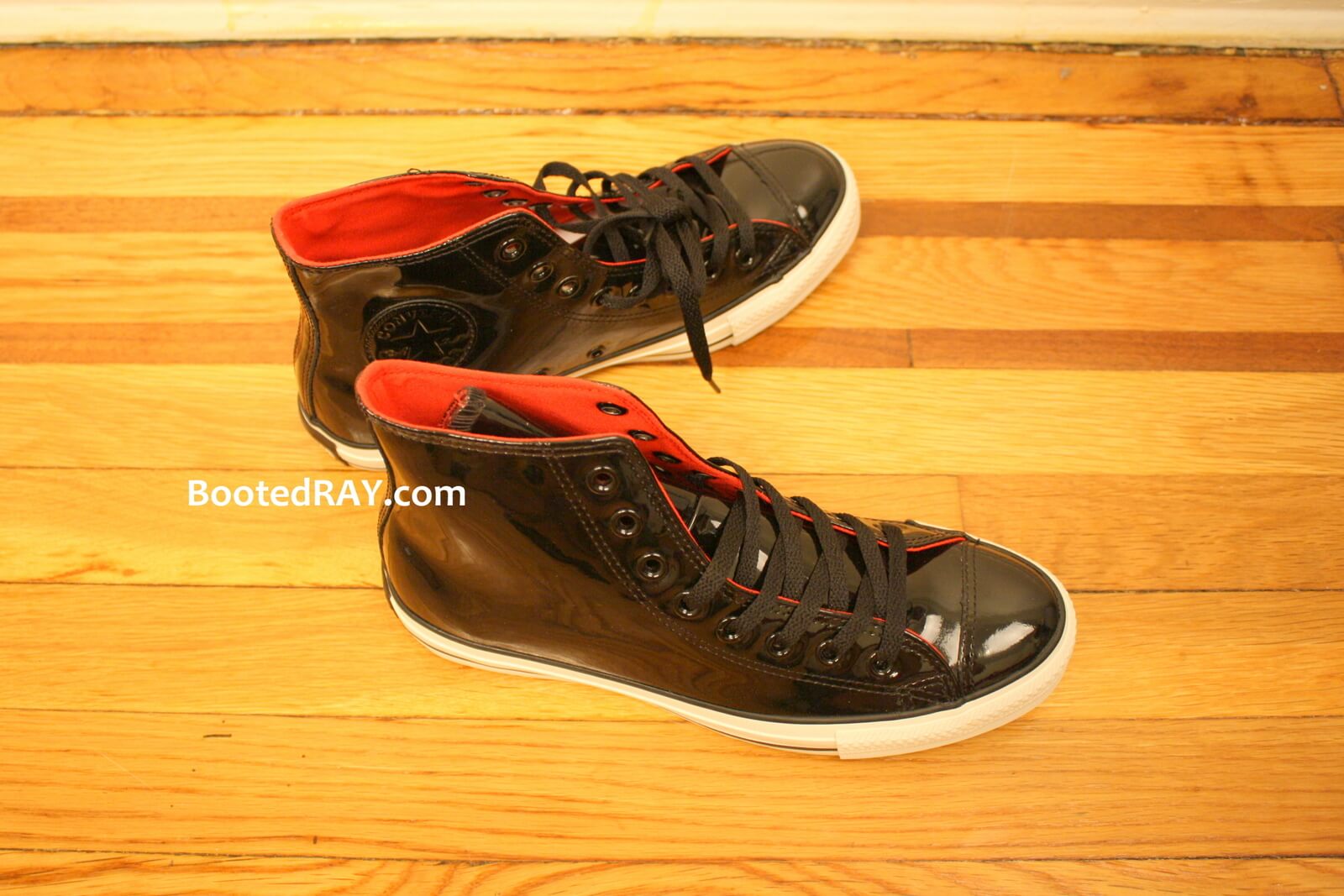 Look from top
Another angel
Wanna be the first boy to clean my Converse?