After a rest for a long time, I met my rubber boy again. This time he was in oliver green rubber. and of course, he is my rubber piss slave again.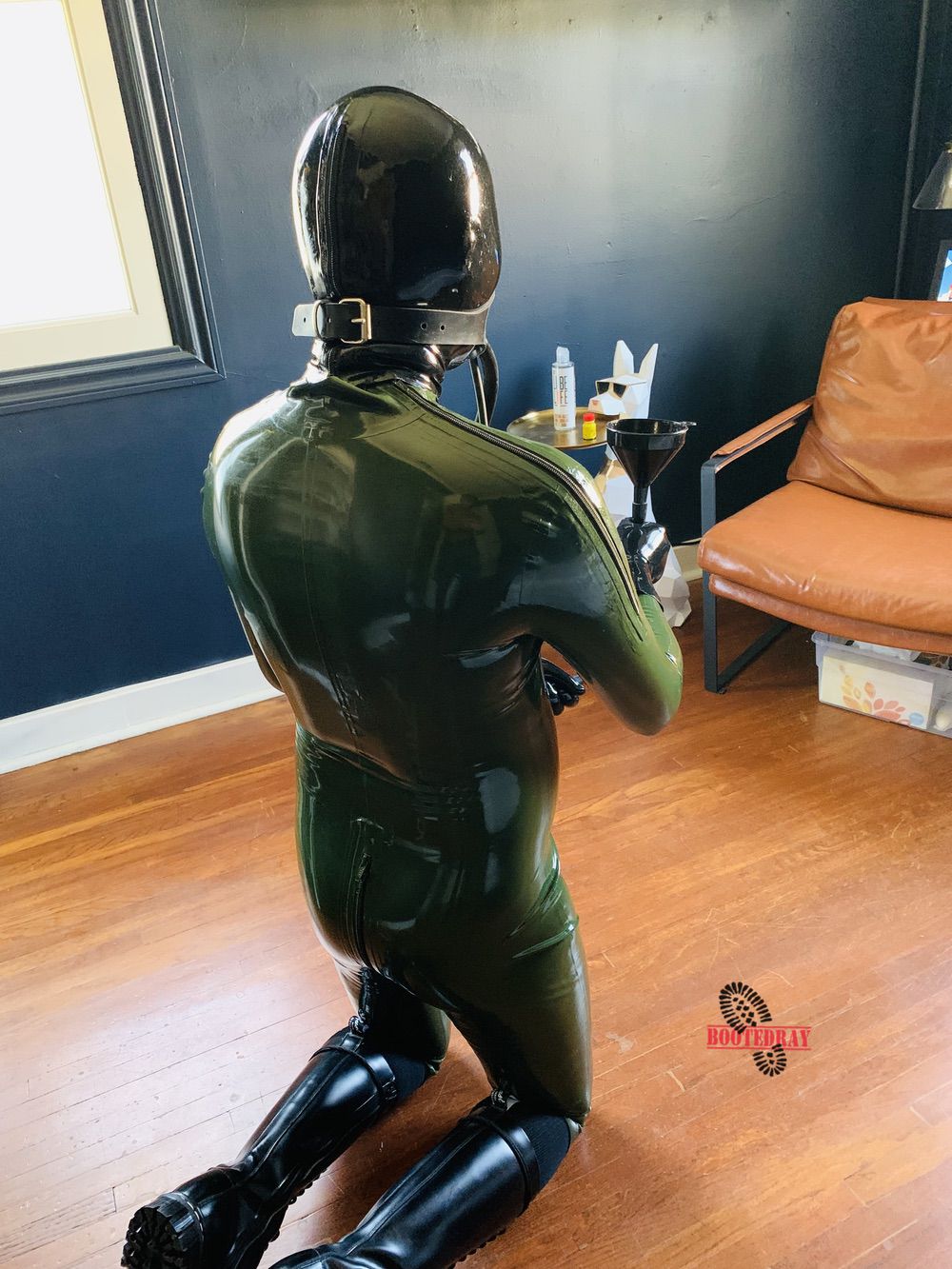 First thing first, he needs to drink my piss.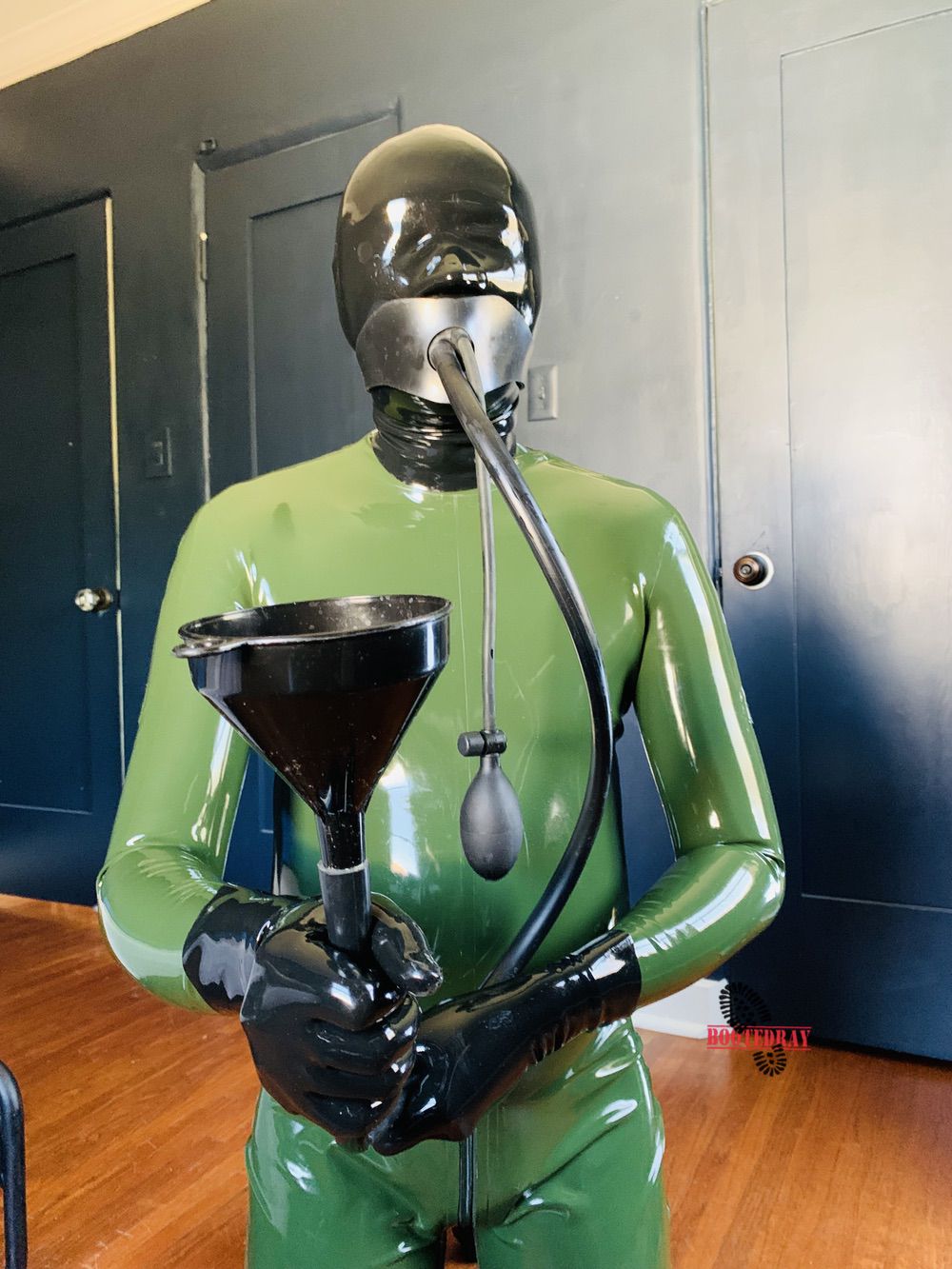 One of my fav piss funnel.
He is waiting for my piss.