This week my red rubber slave returns and tried my new industrial style bedroom.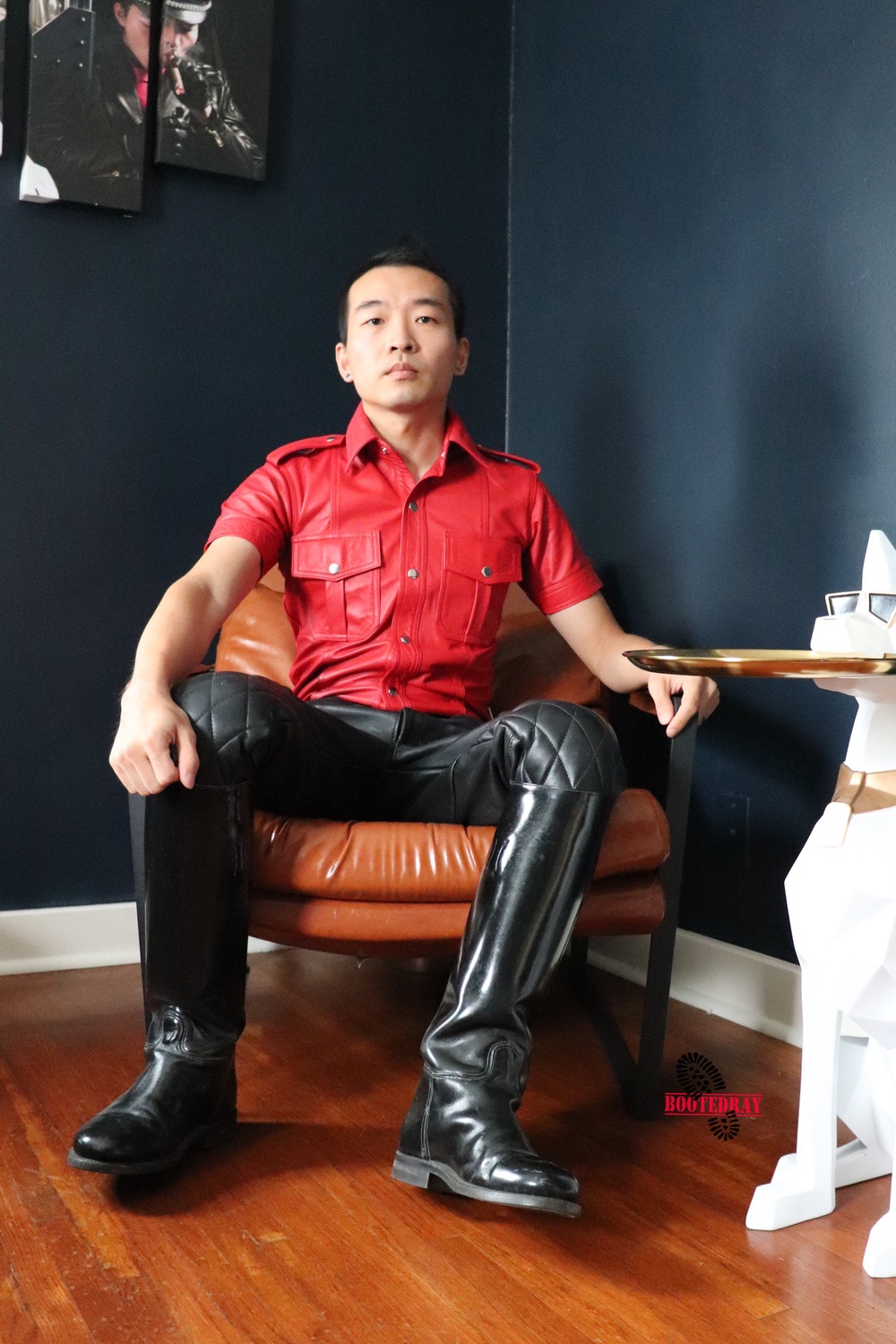 How do I look?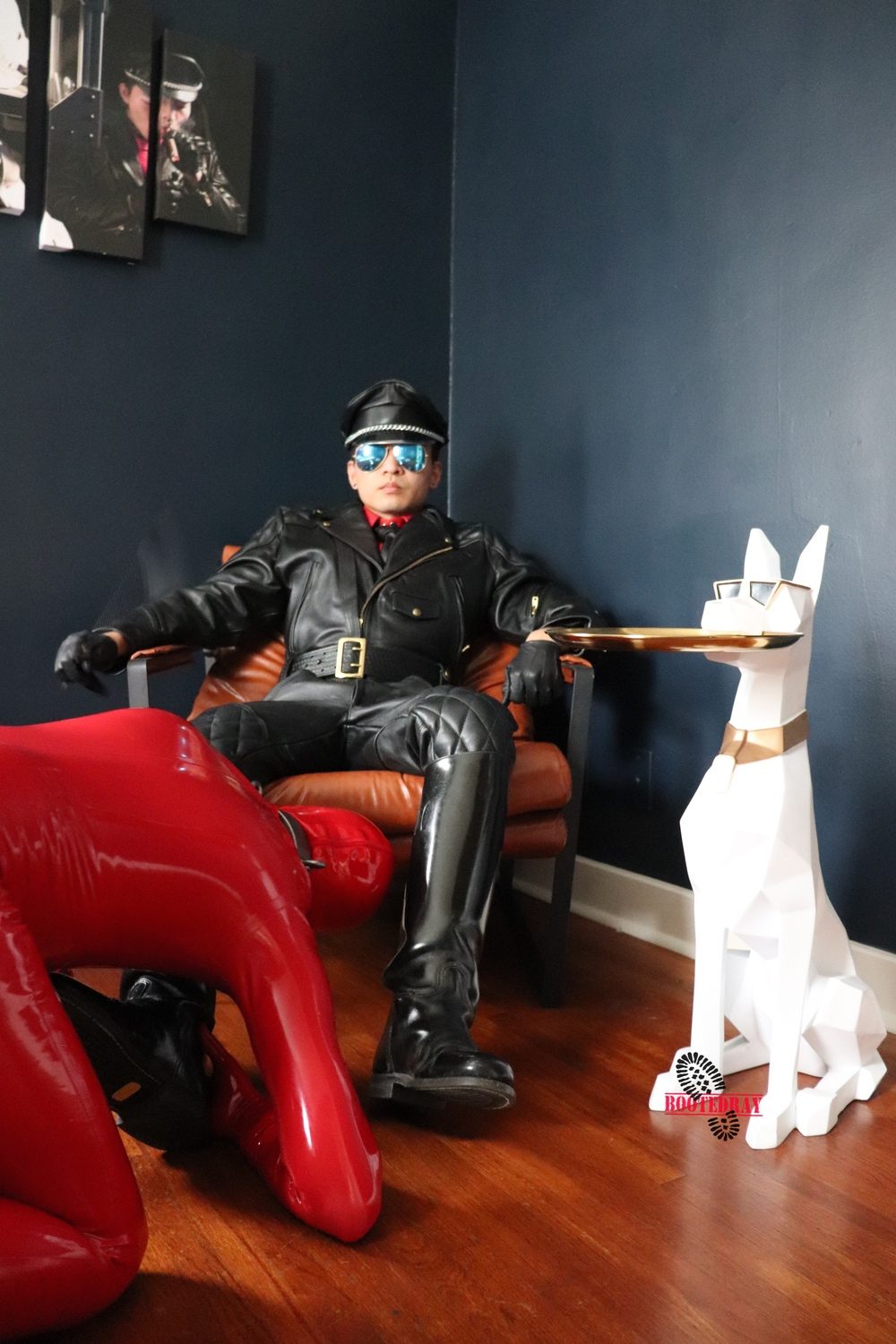 Shining Black Leather Boots with Shining Red Rubber Slave, perfect match, right?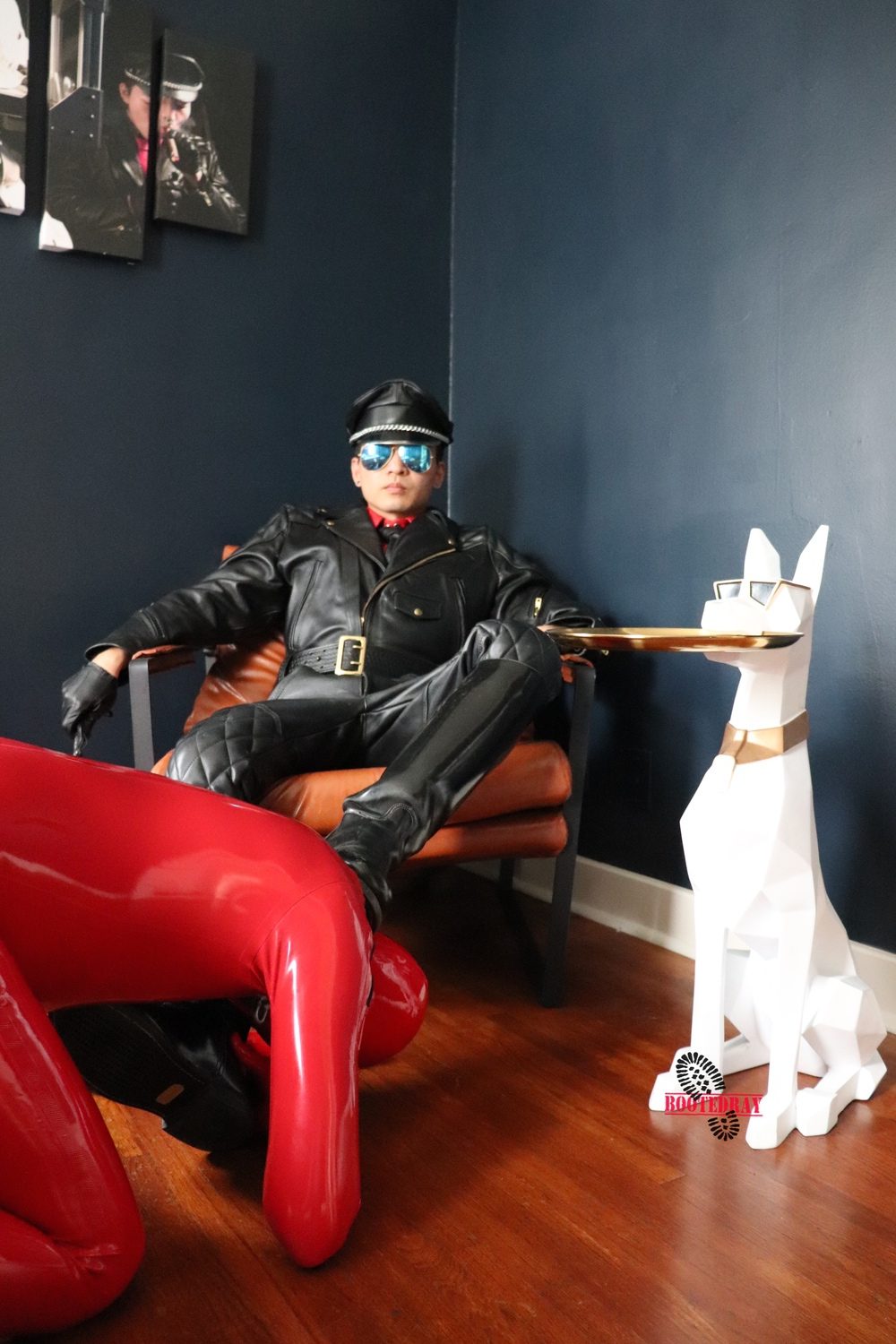 What's your favorite footrest position?
Now getting ready to release my piss from my leather pants.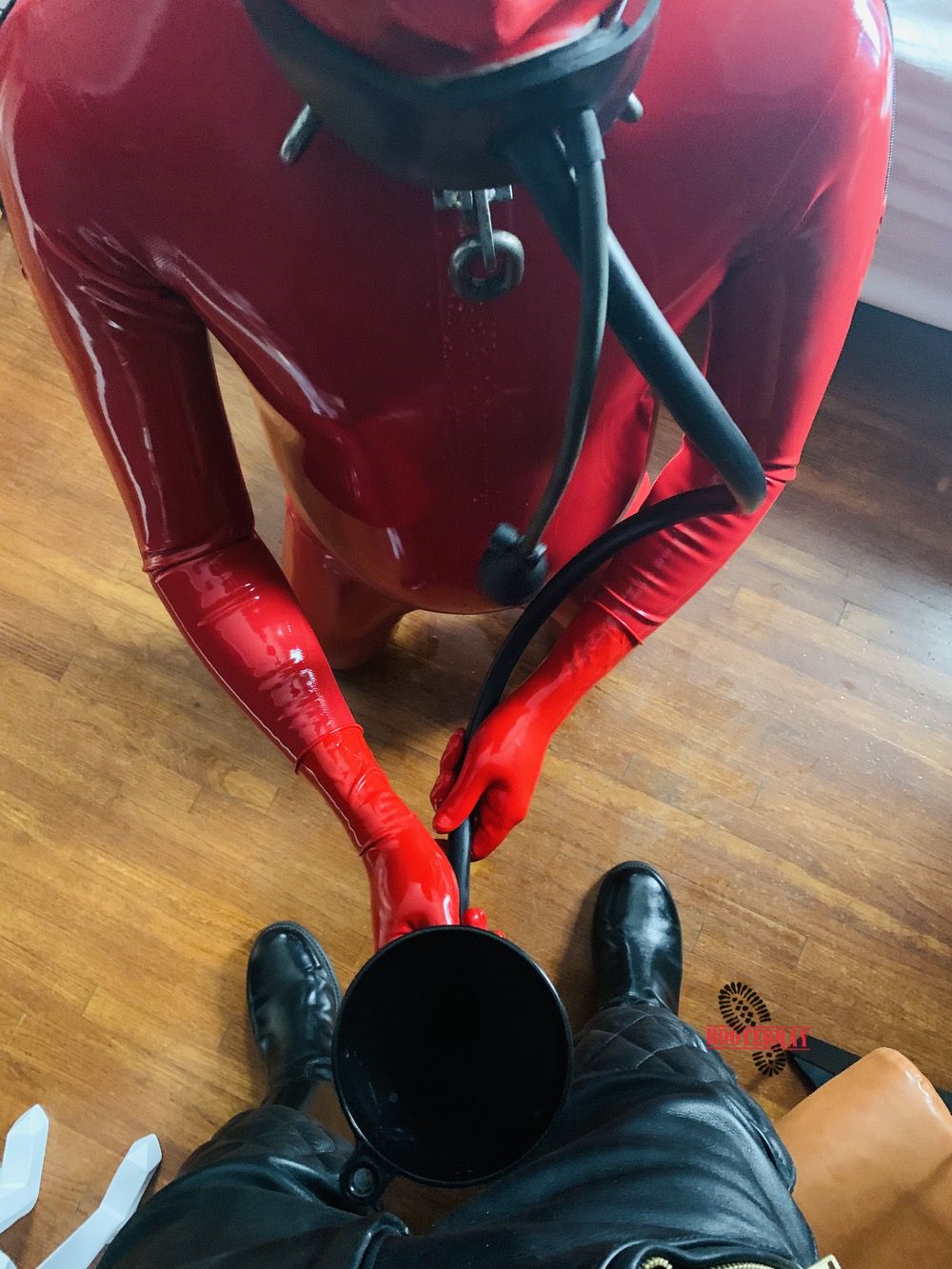 My rubber piss slave is waiting for his drink.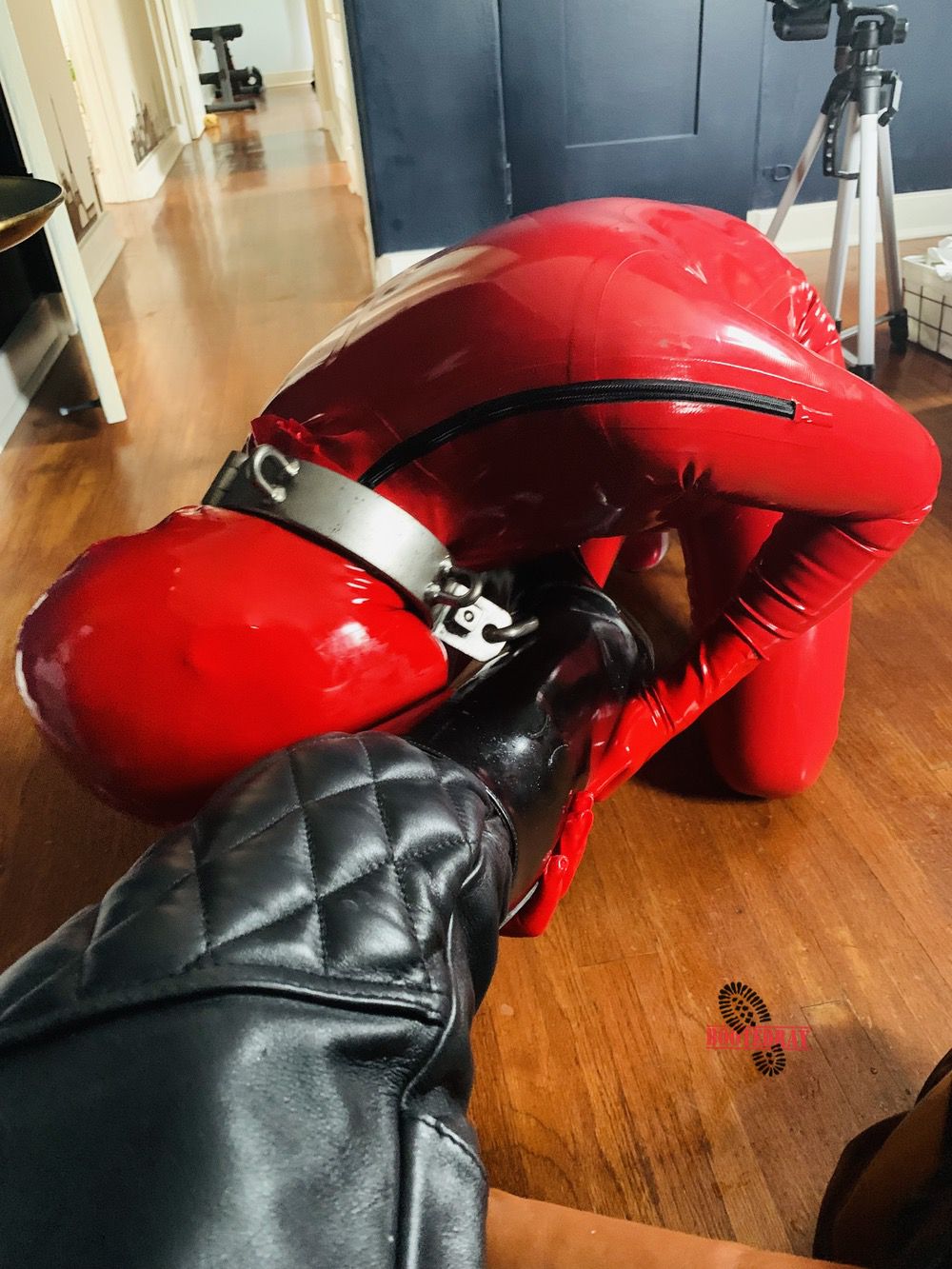 Now back on my boots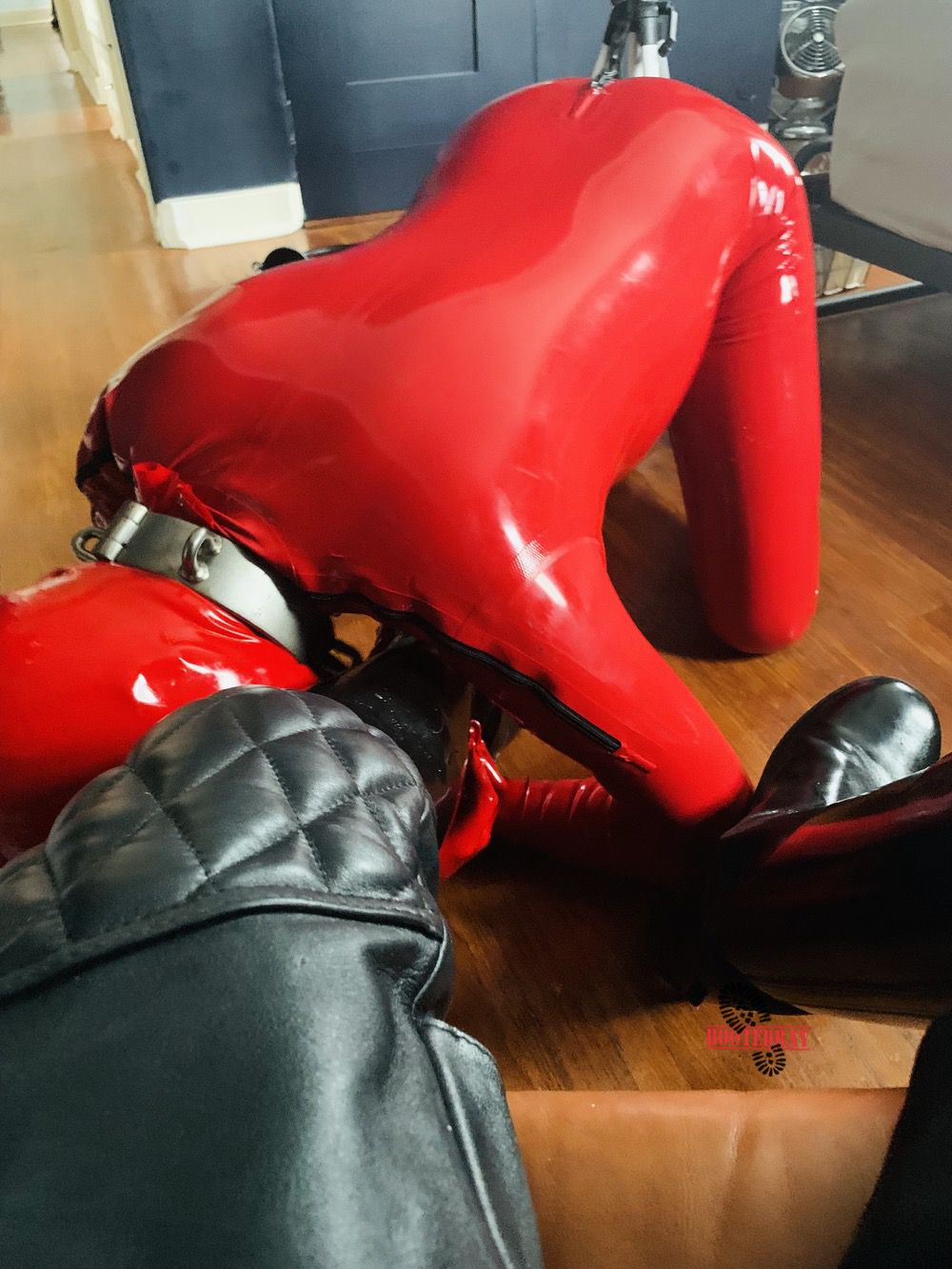 Licking and worshipping my leather boots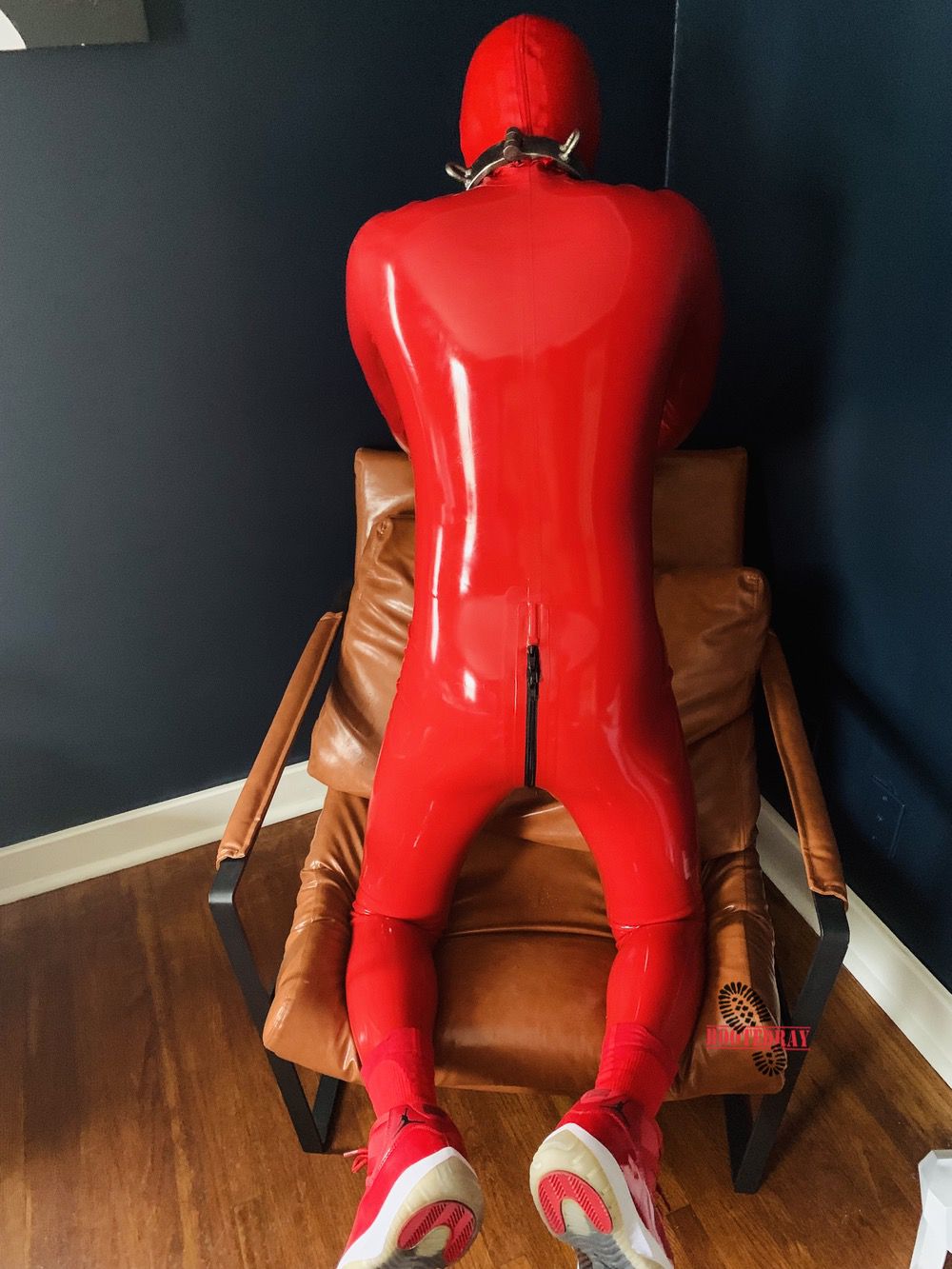 He looks great in red rubber, right?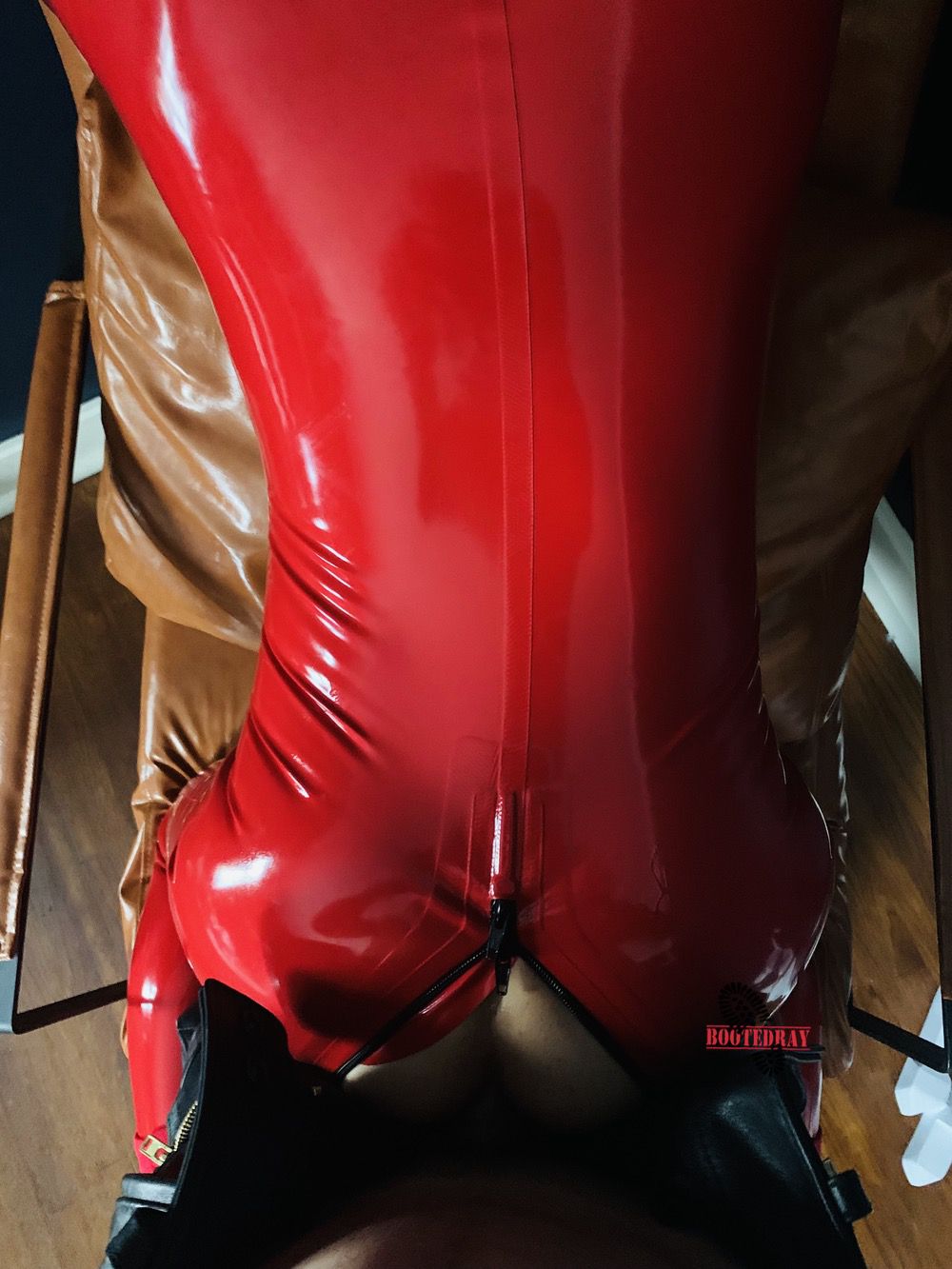 Of course, some breedings after.