My red rubber slave is coming back for some treatment. This time, he got to worship my new leather pants.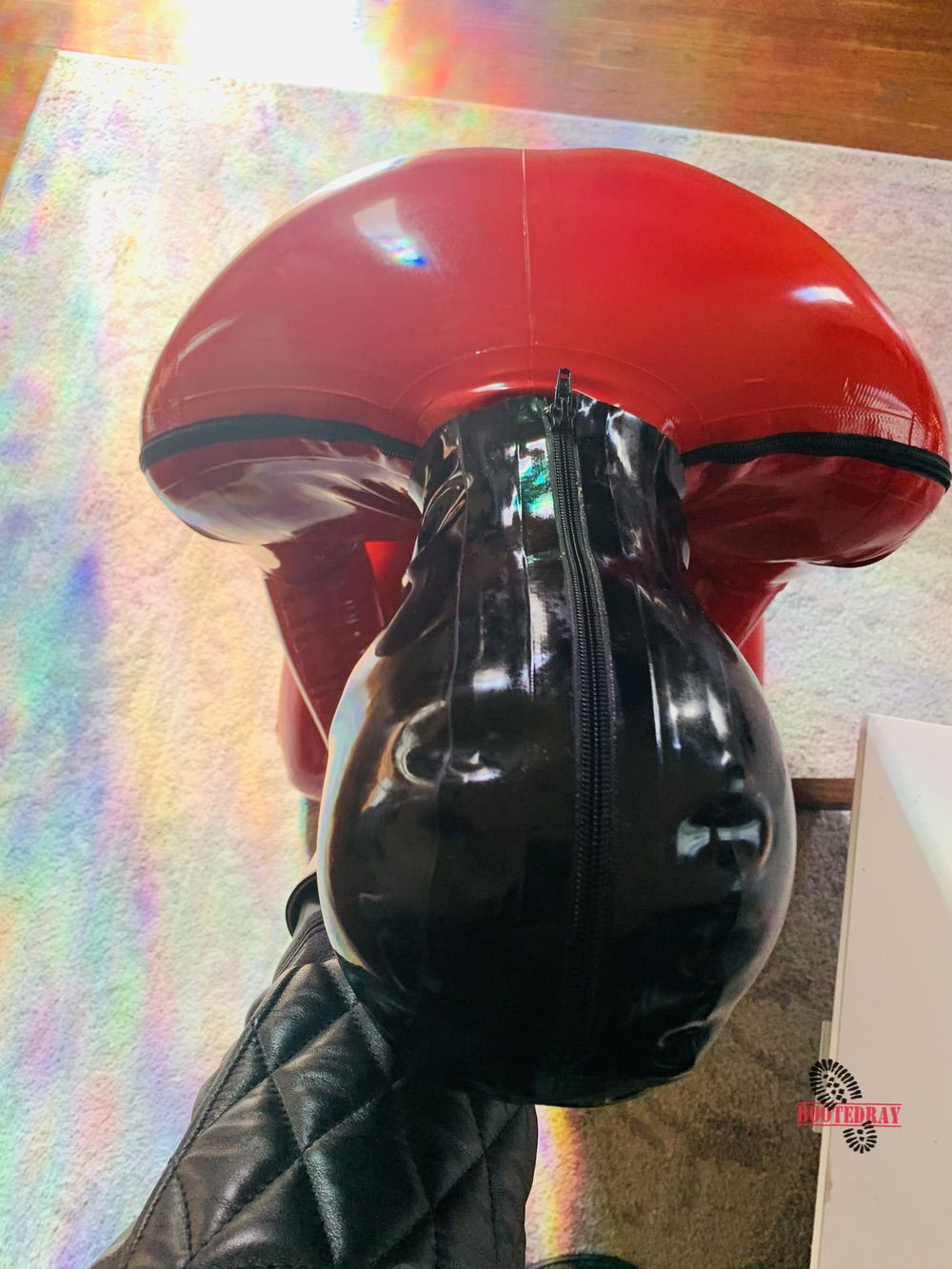 Of course, first thing first, my rubber slave is waiting for drink my piss.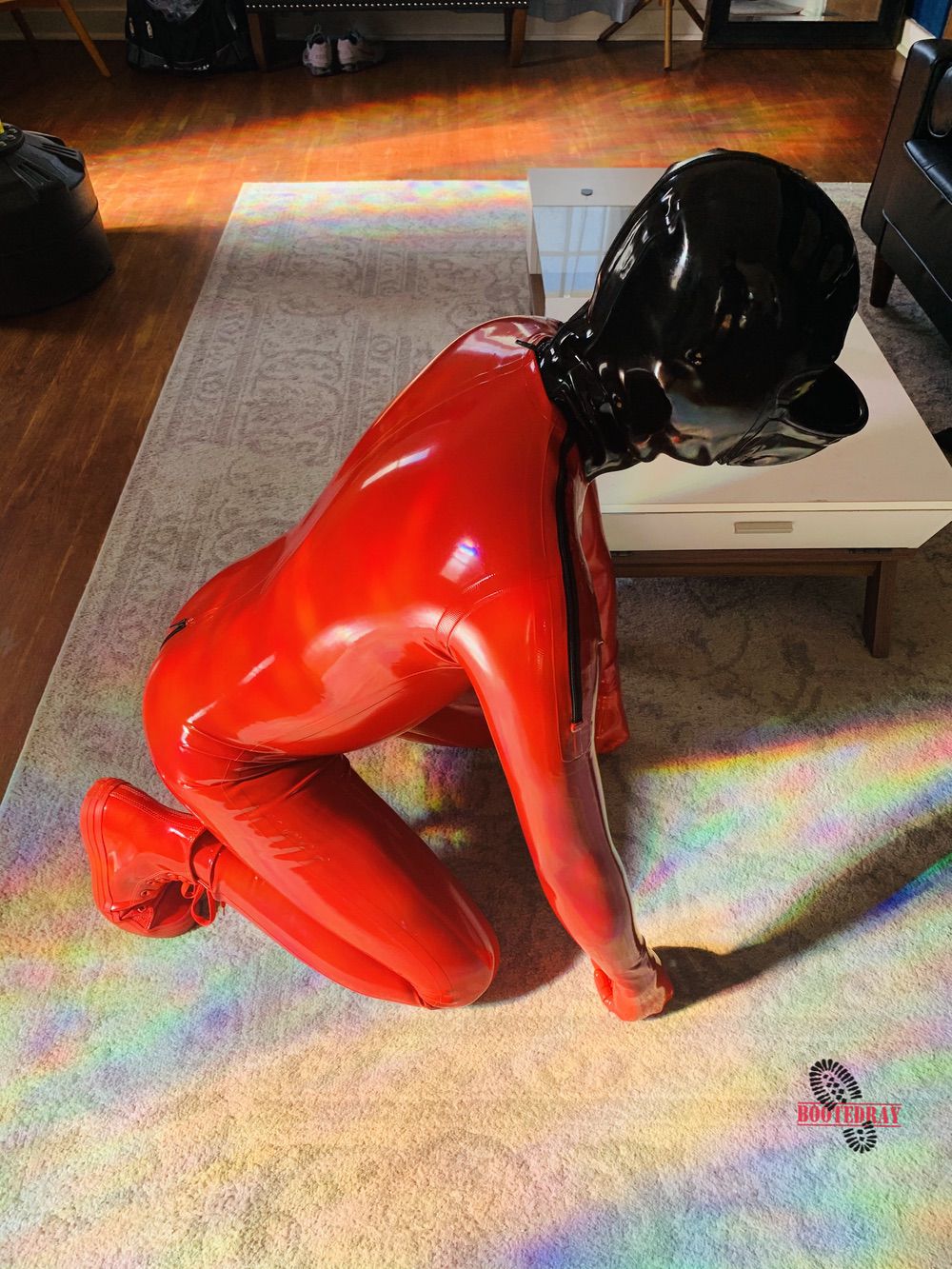 Getting ready for my boots stomp.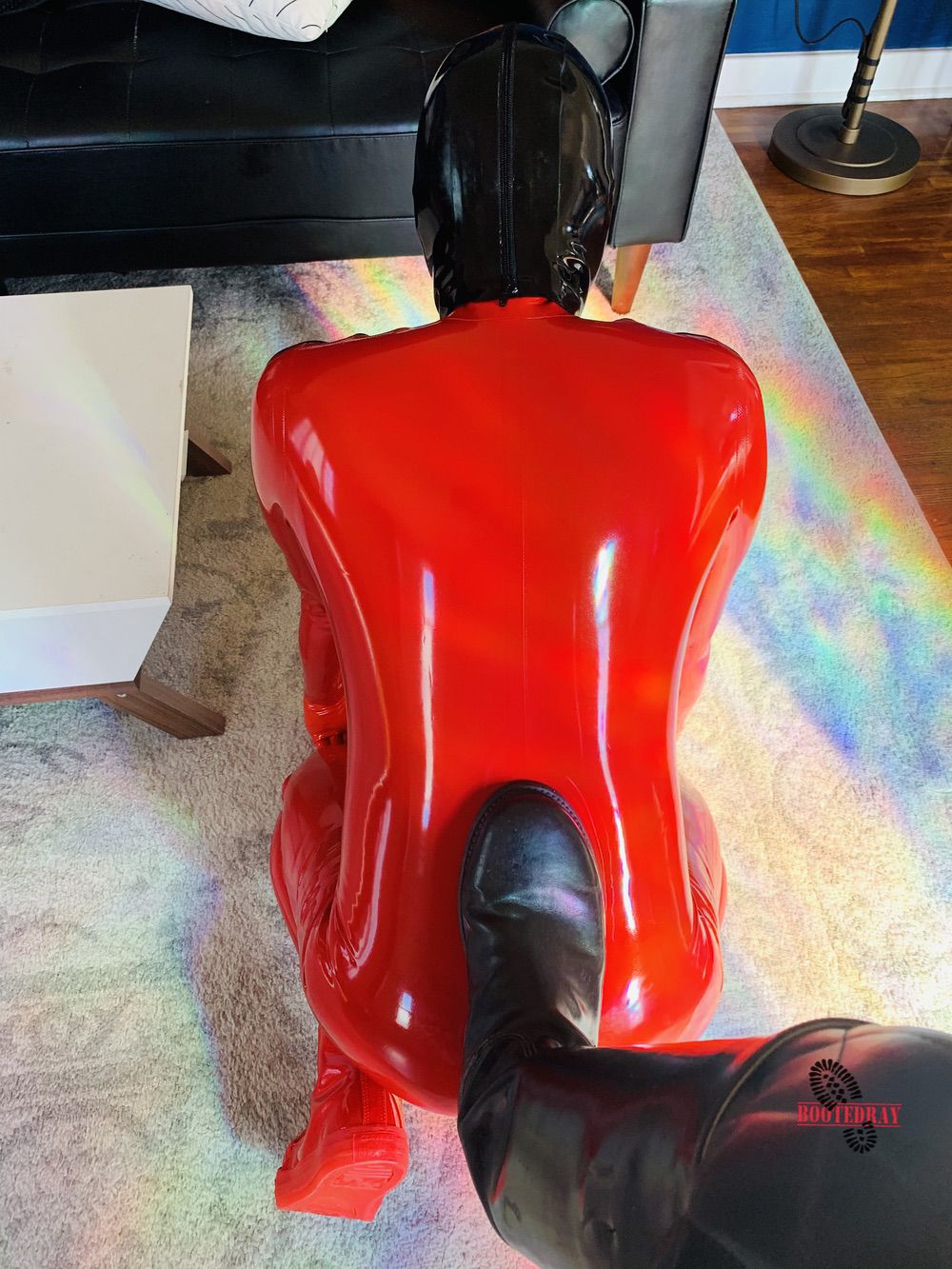 Do you like the rubber urinal hood?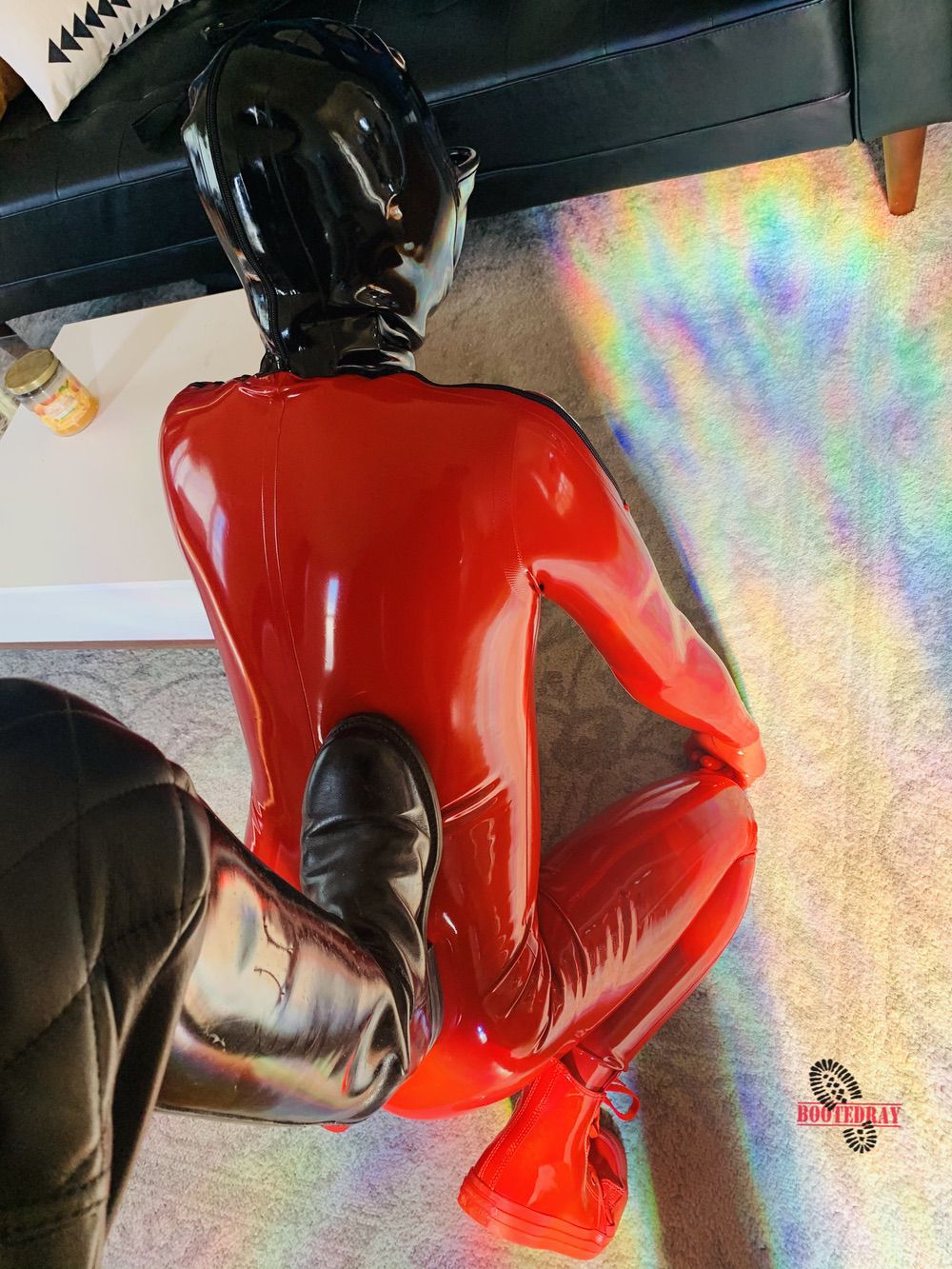 Now worshipping my shining leather boots.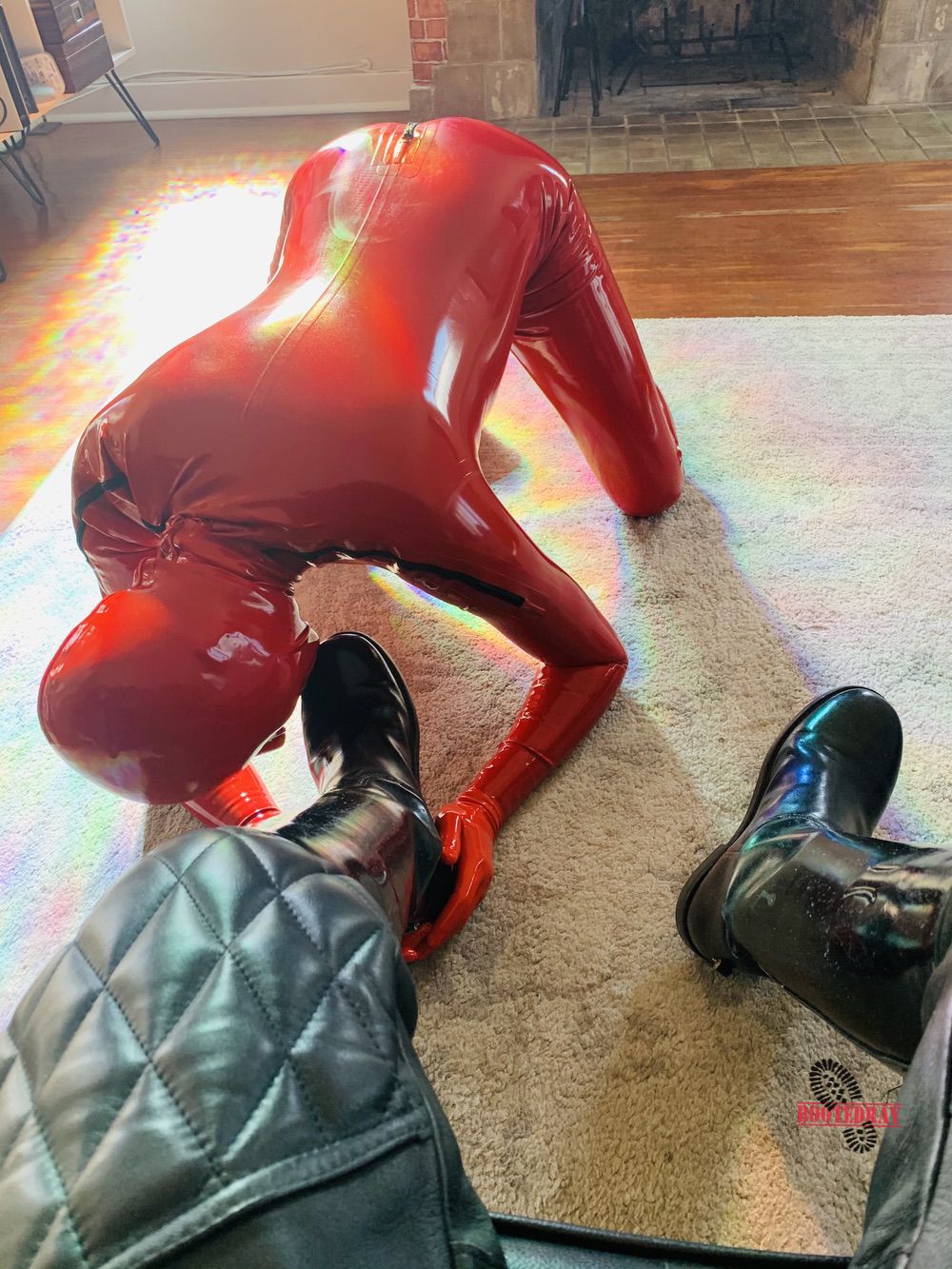 They are a bit dirty, don't you think? had some cum on them.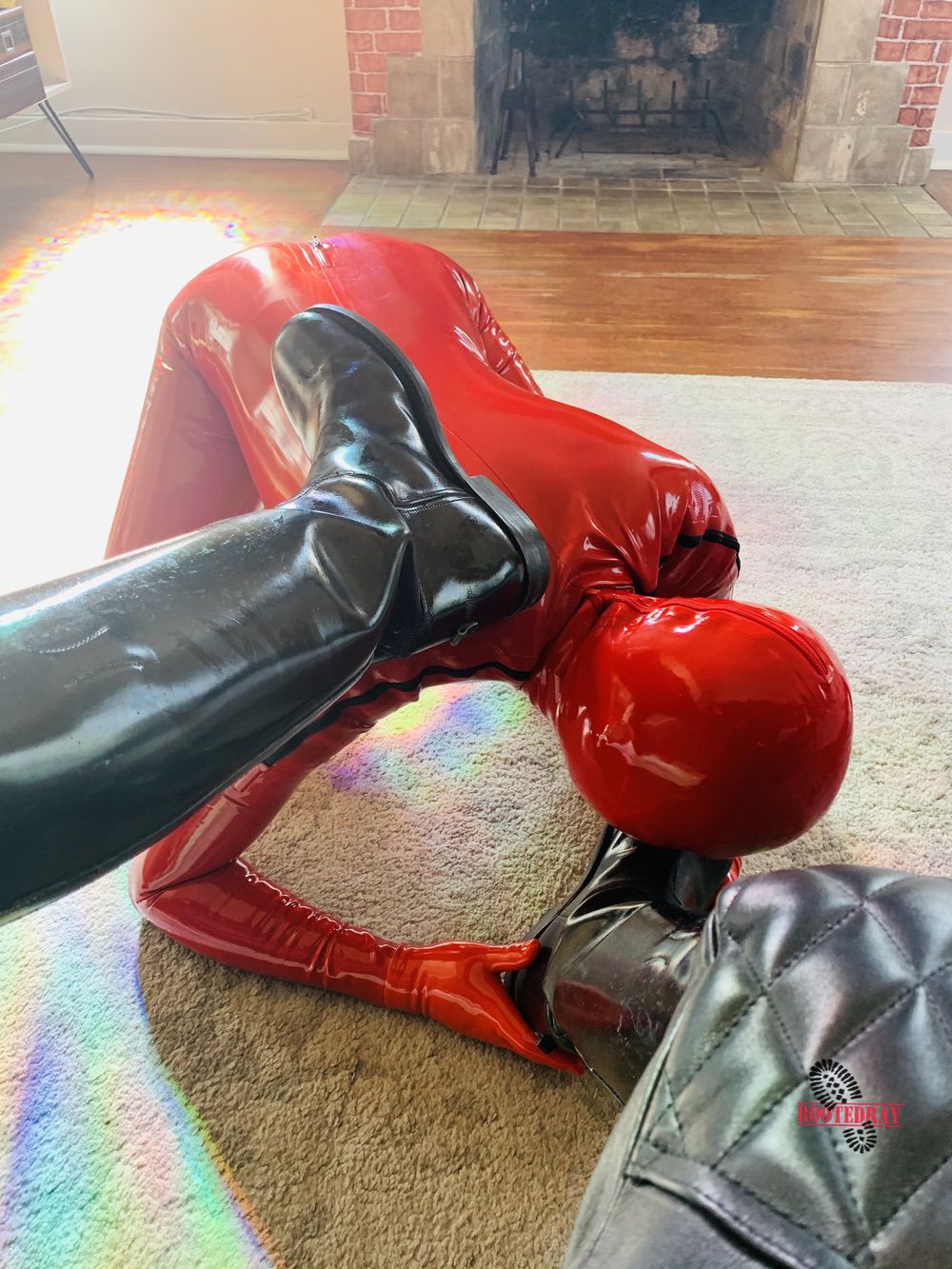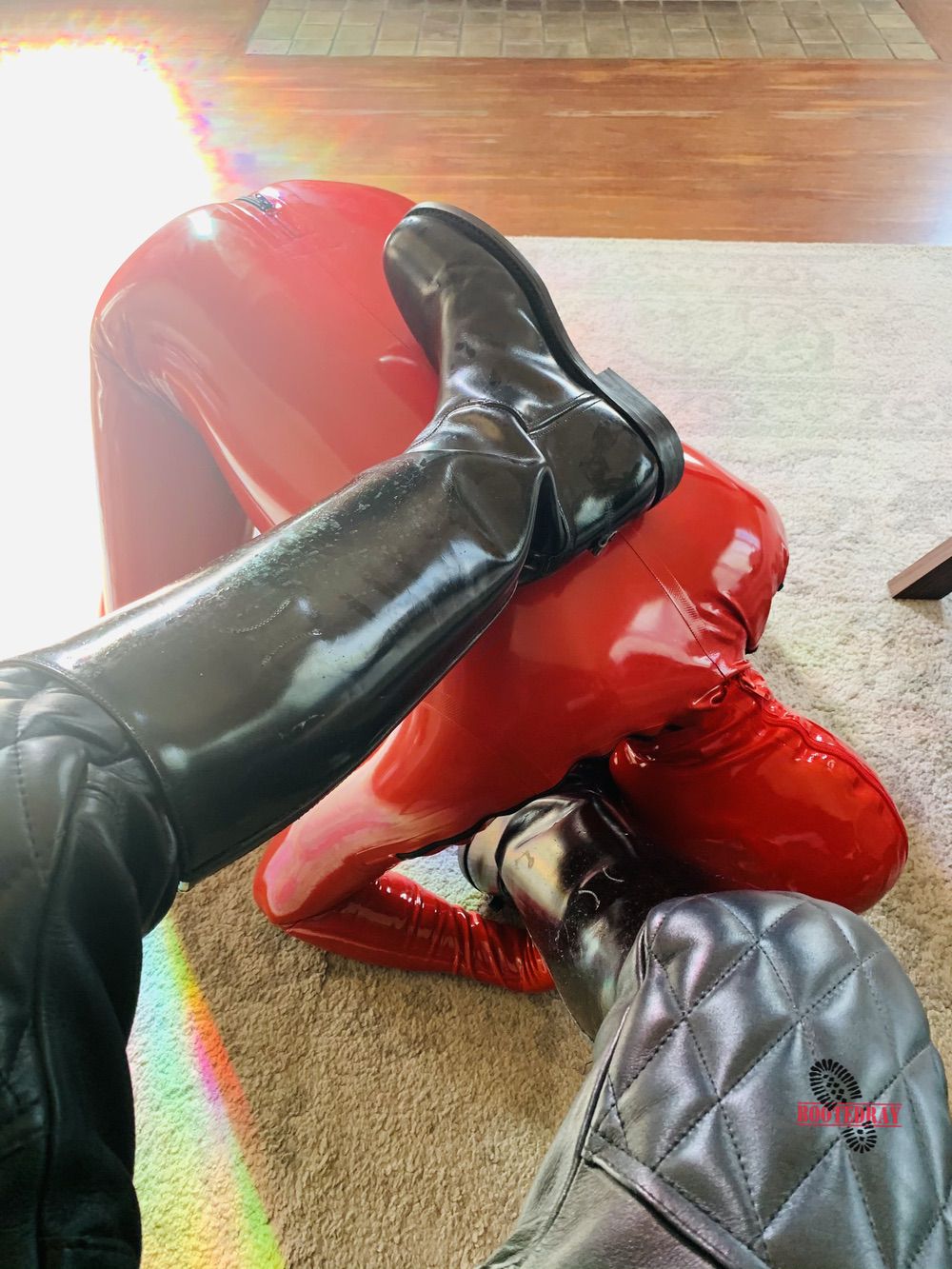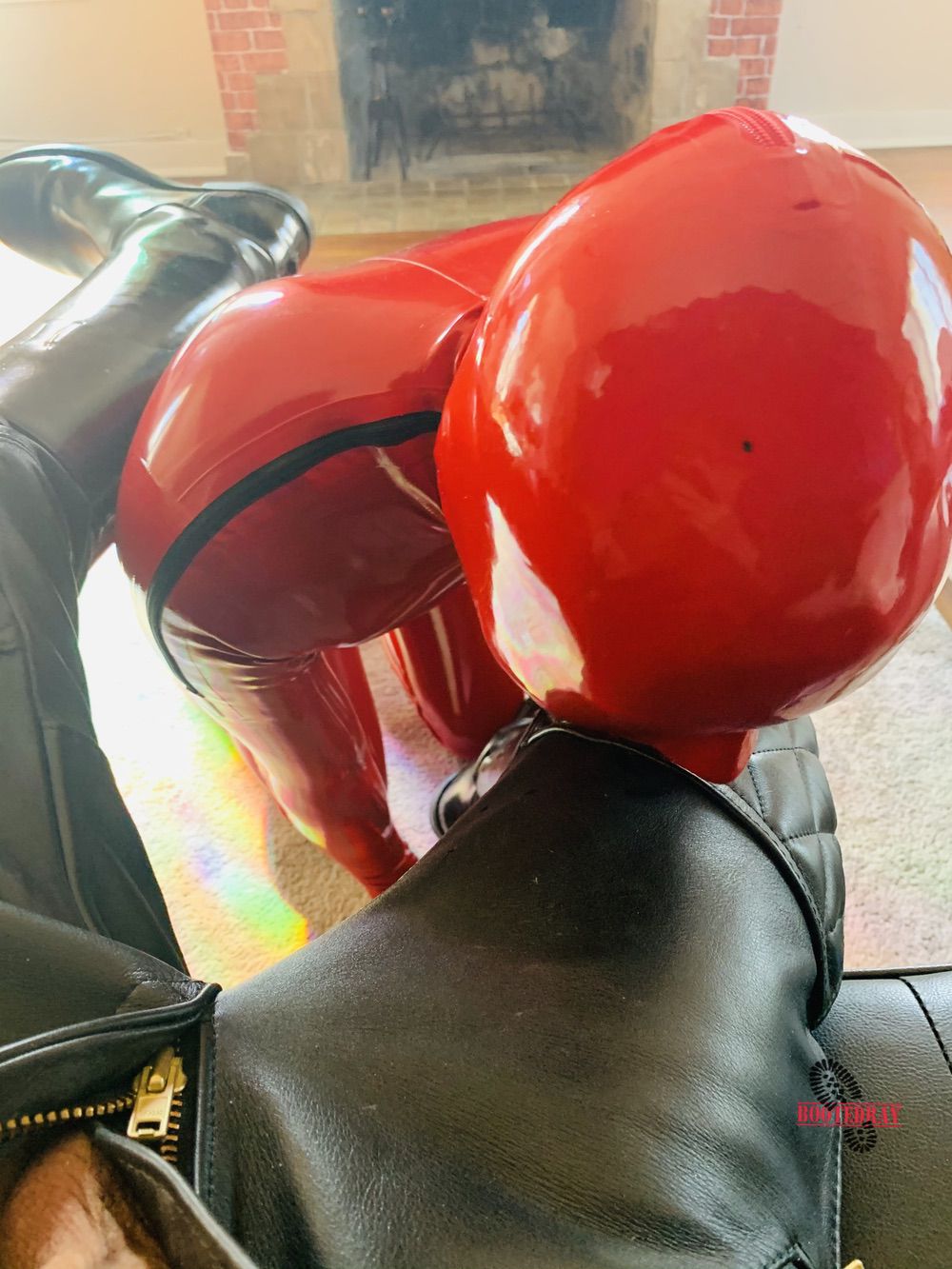 Now sucking my cock