Met this cute boy, and he wants to be a rubber object. So we started a two weeks training.
First day he was put into chastity as the initial step as a rubber object: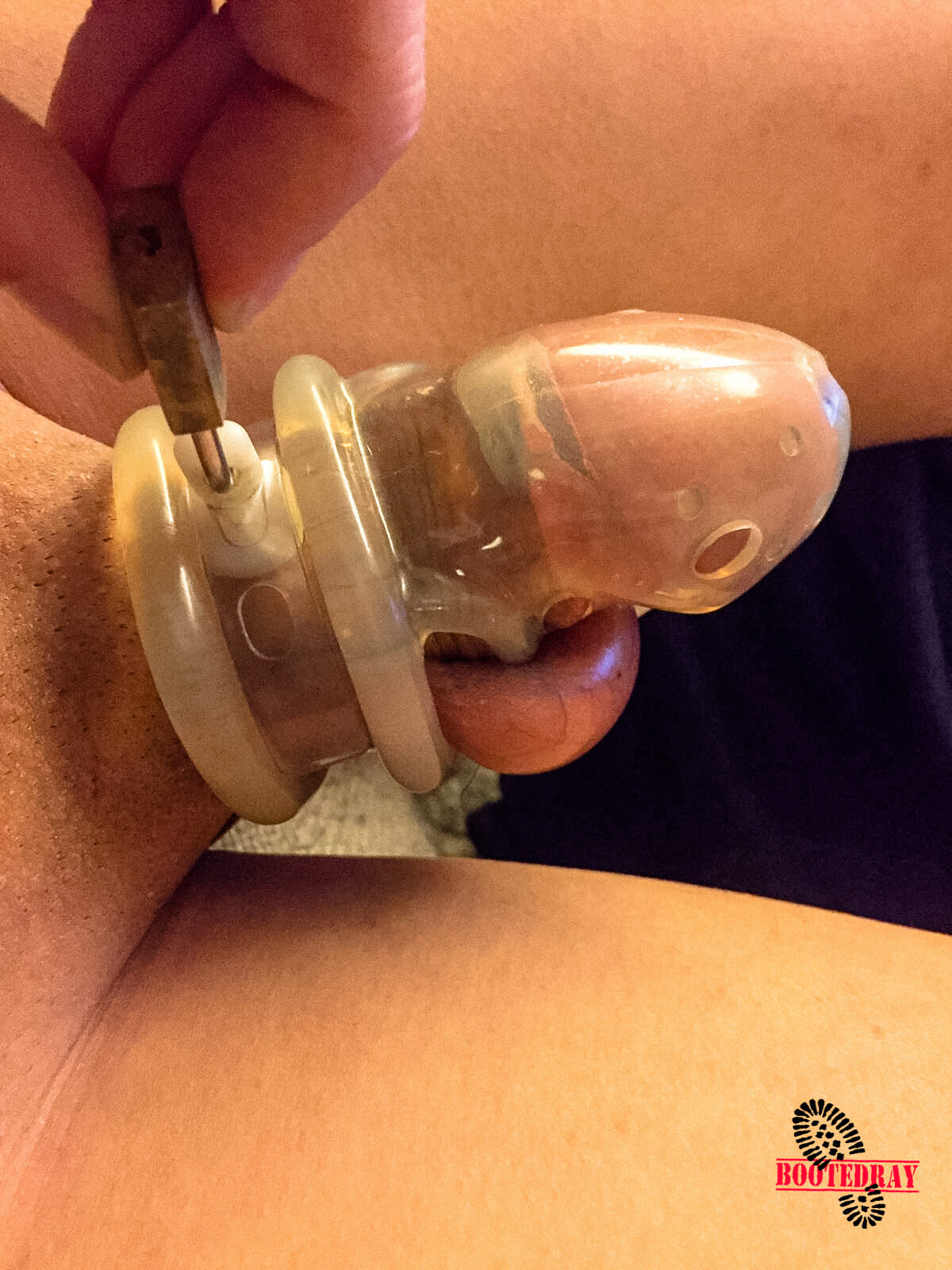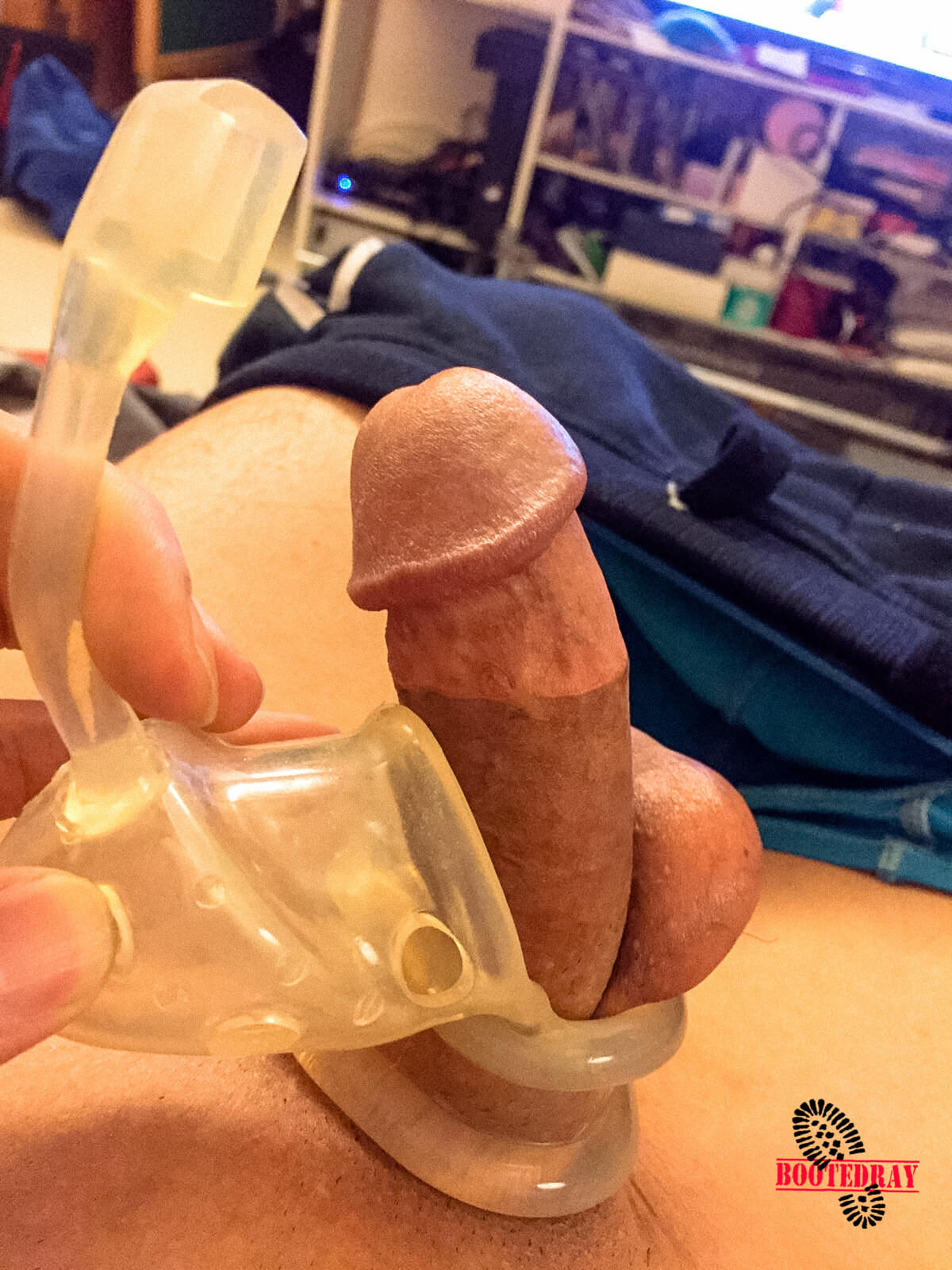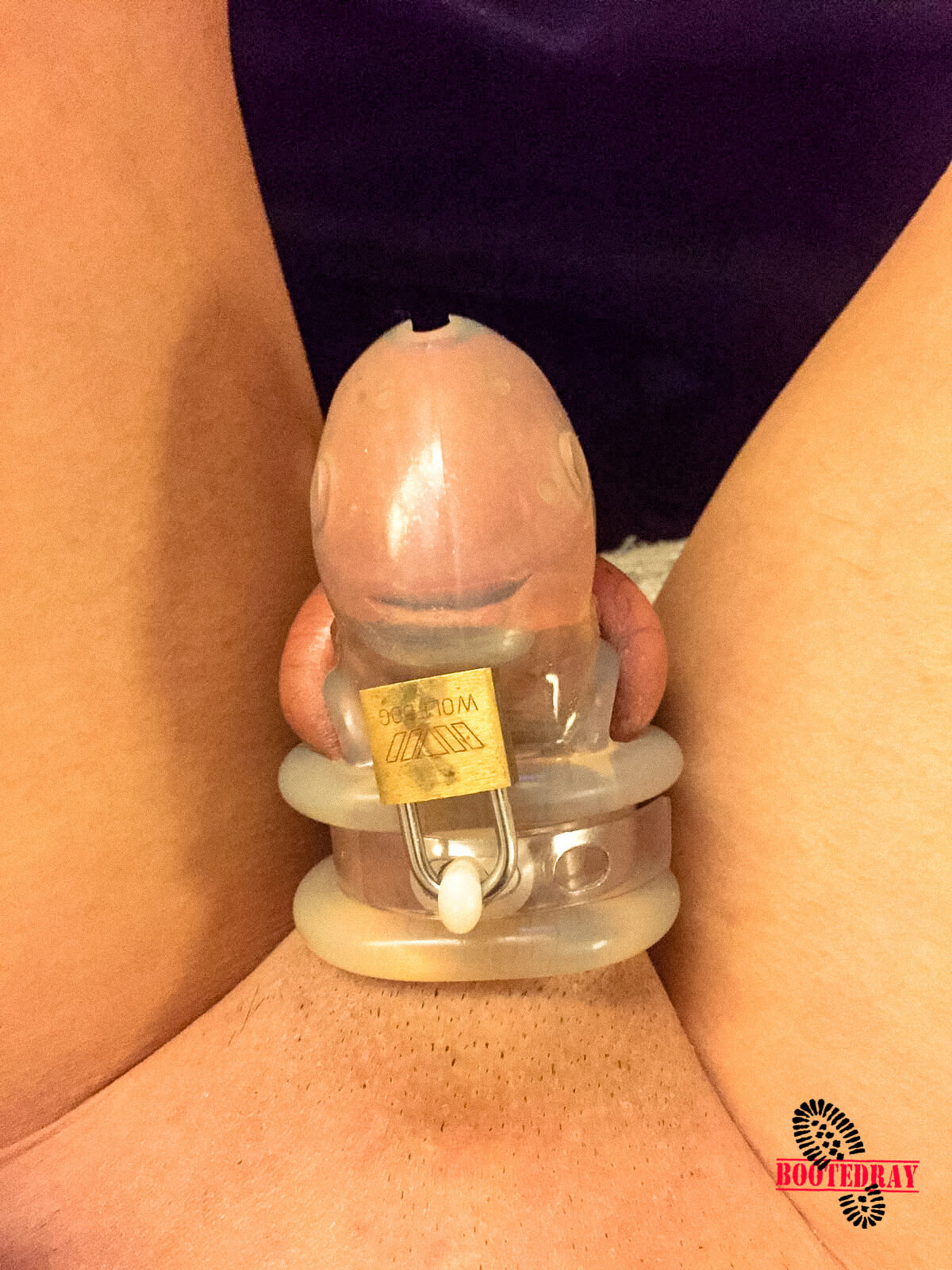 And start from rubber socks, he wears it to gym: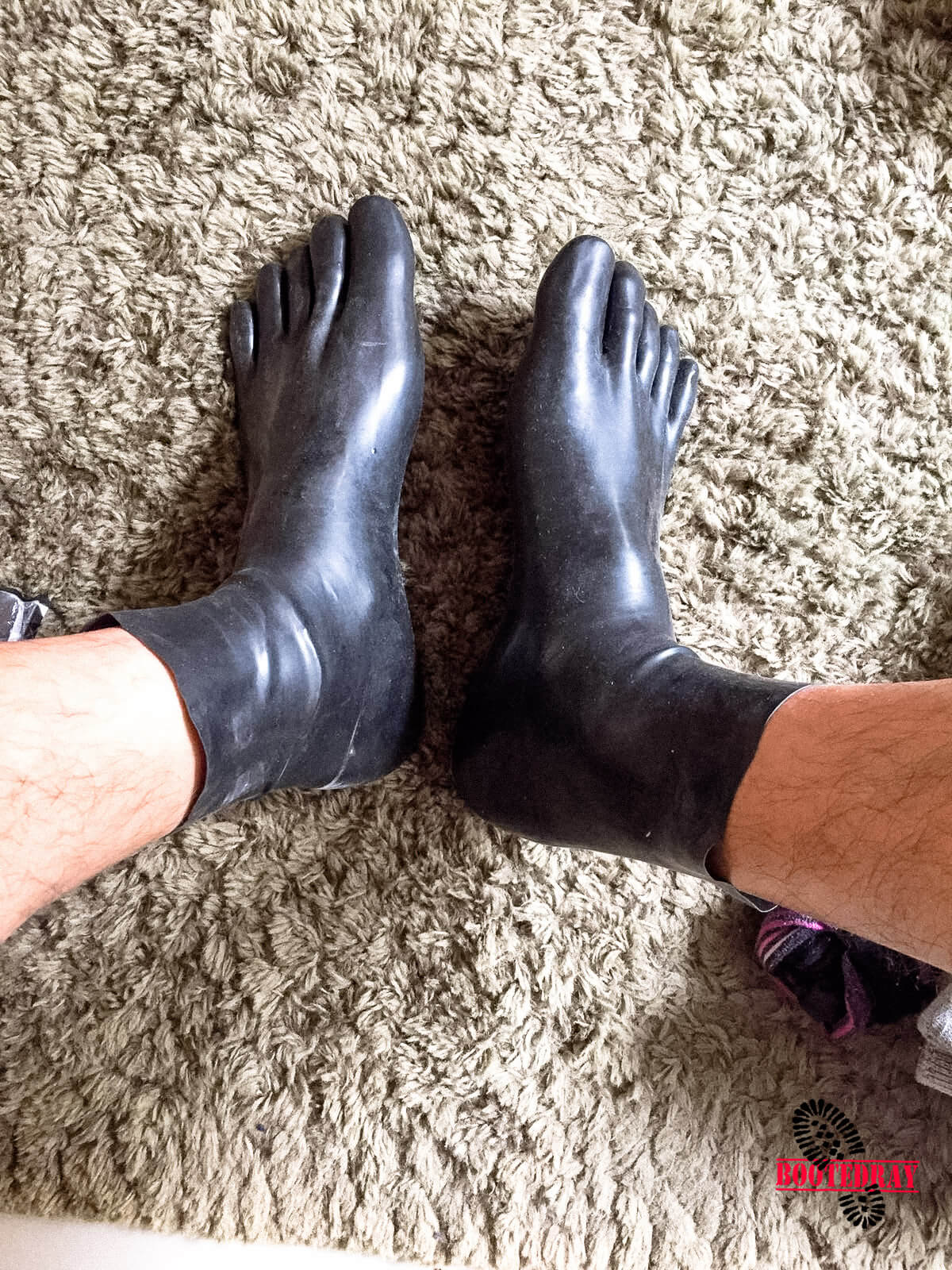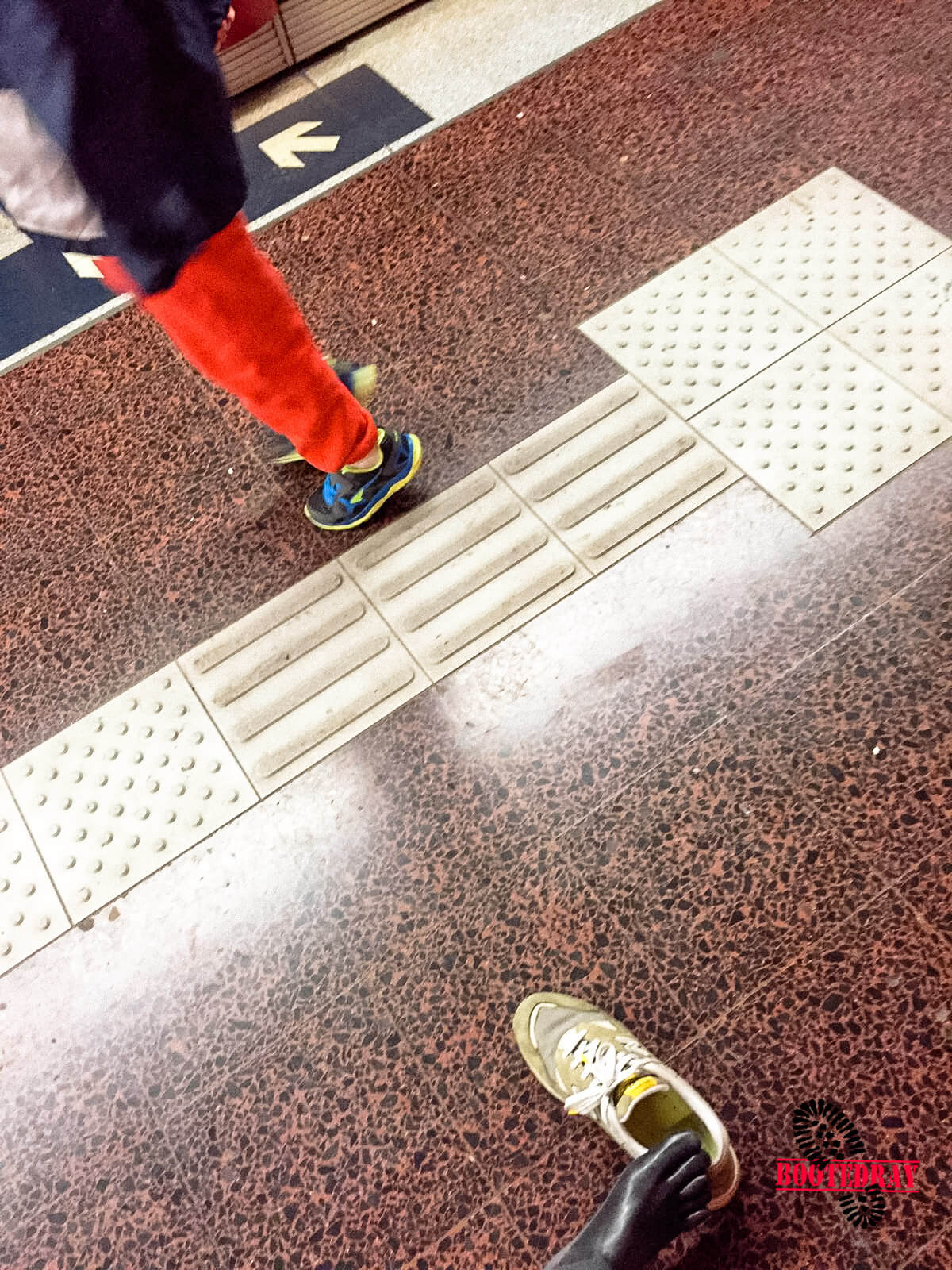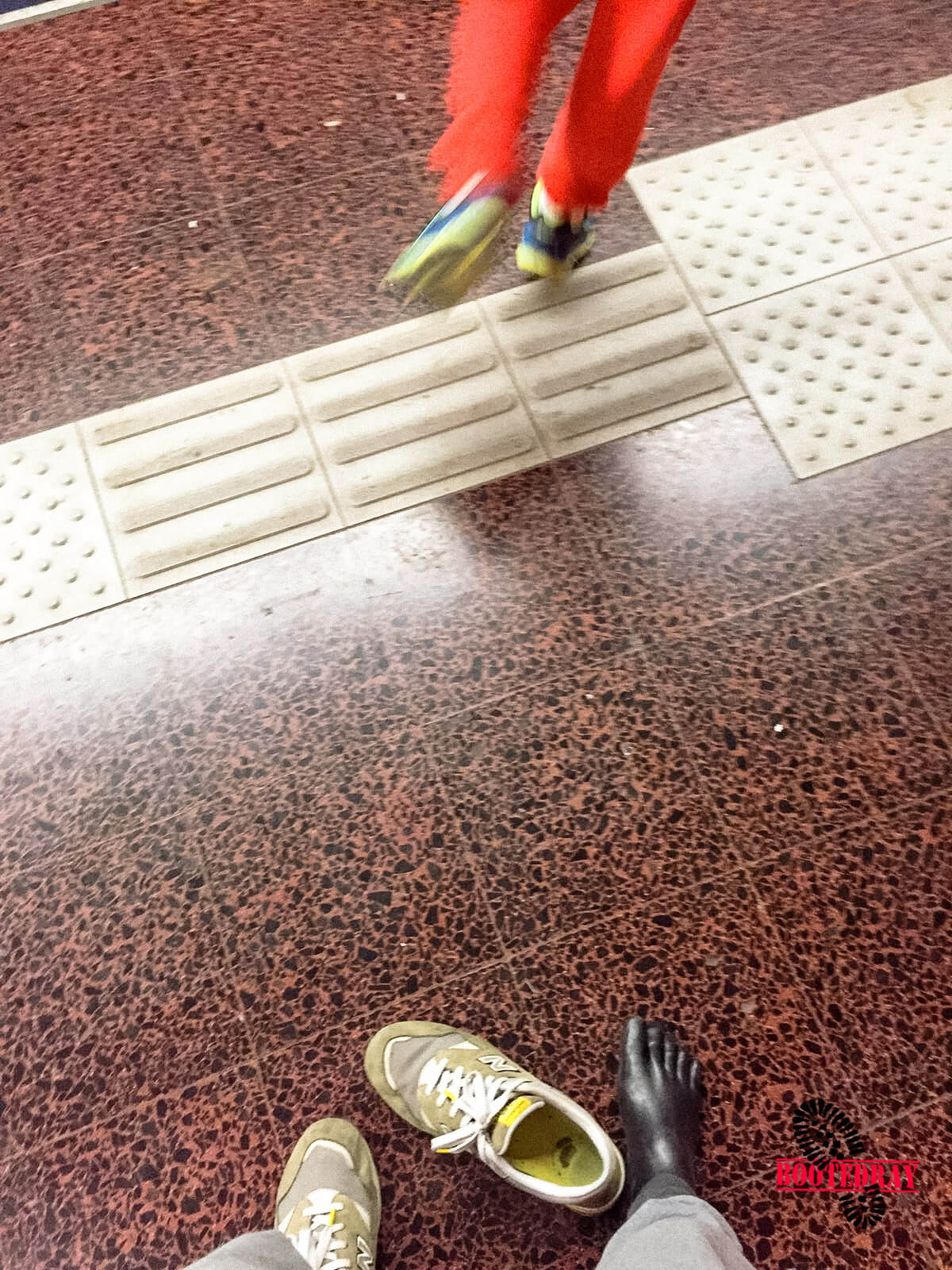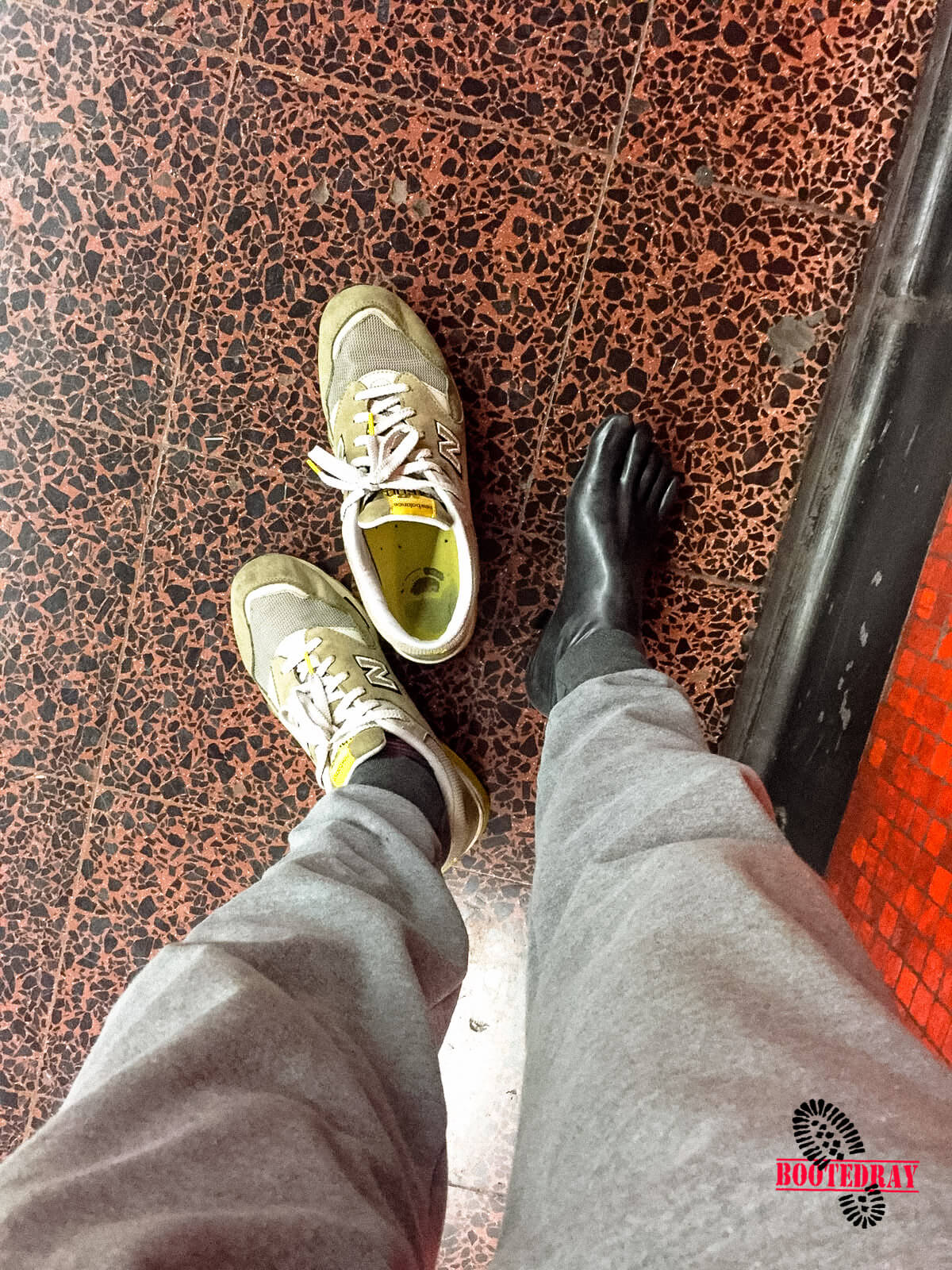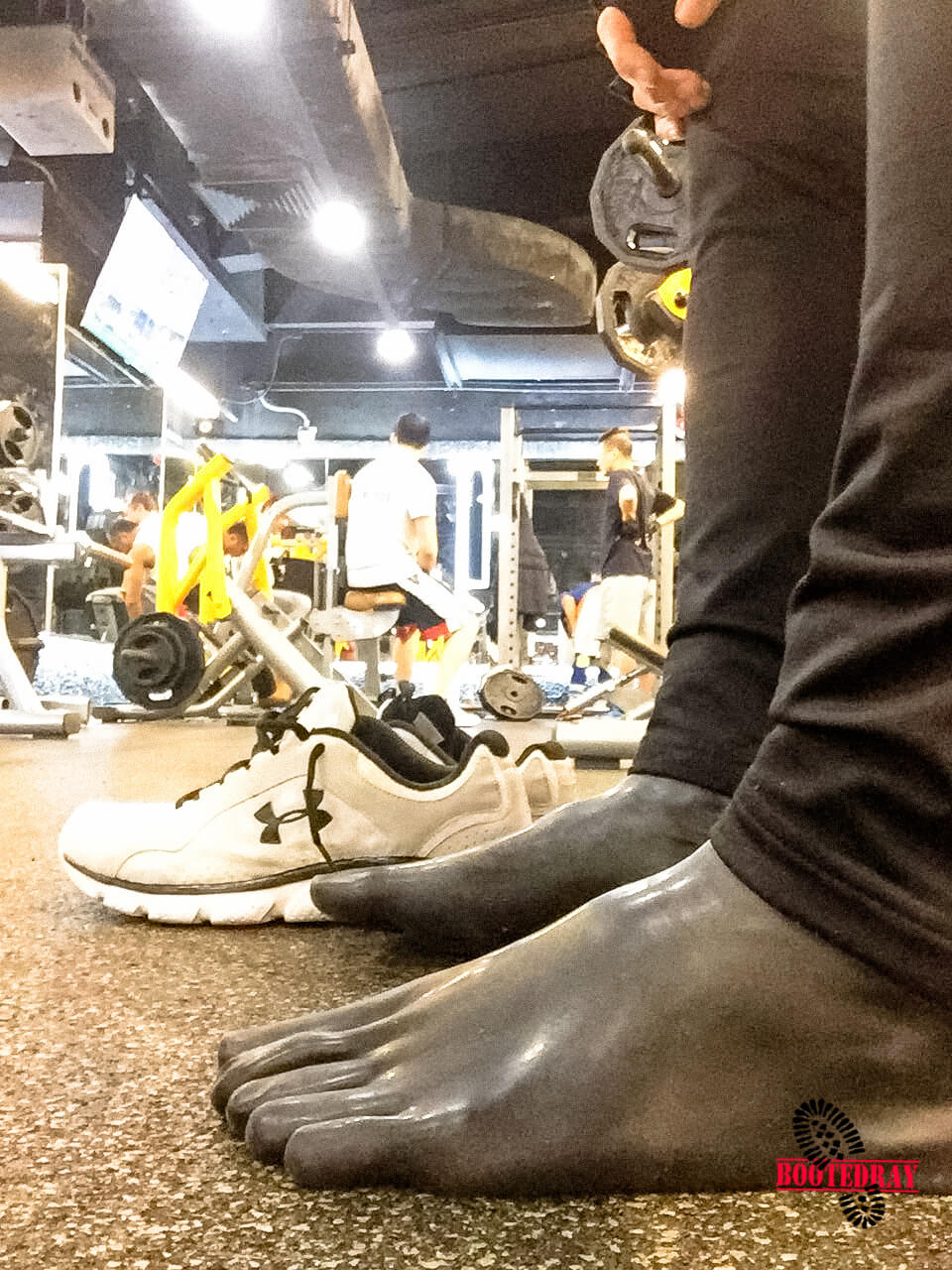 At night, as a rubber object, he has to wear rubber hood and a posture collar to sleep with. Not easy to sleep, but he managed to do so!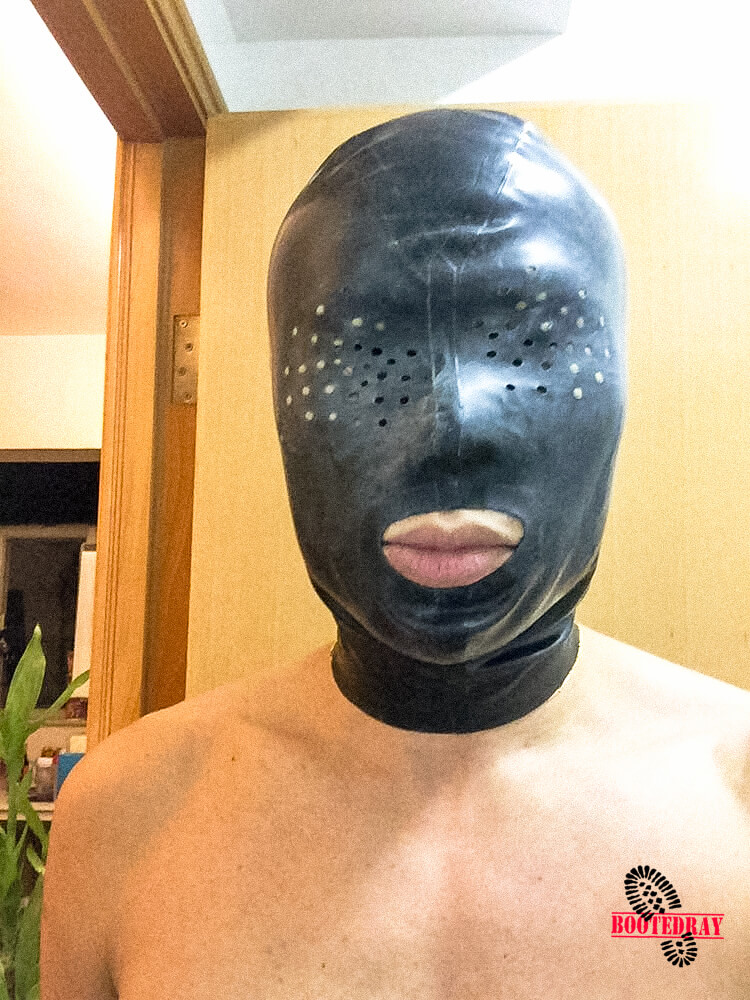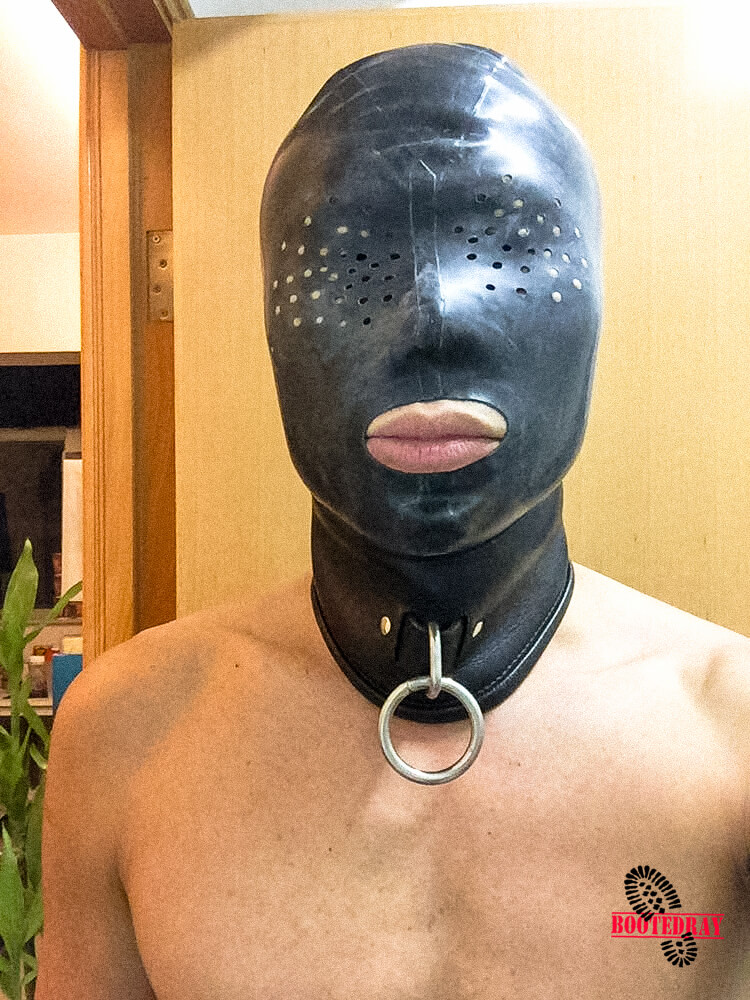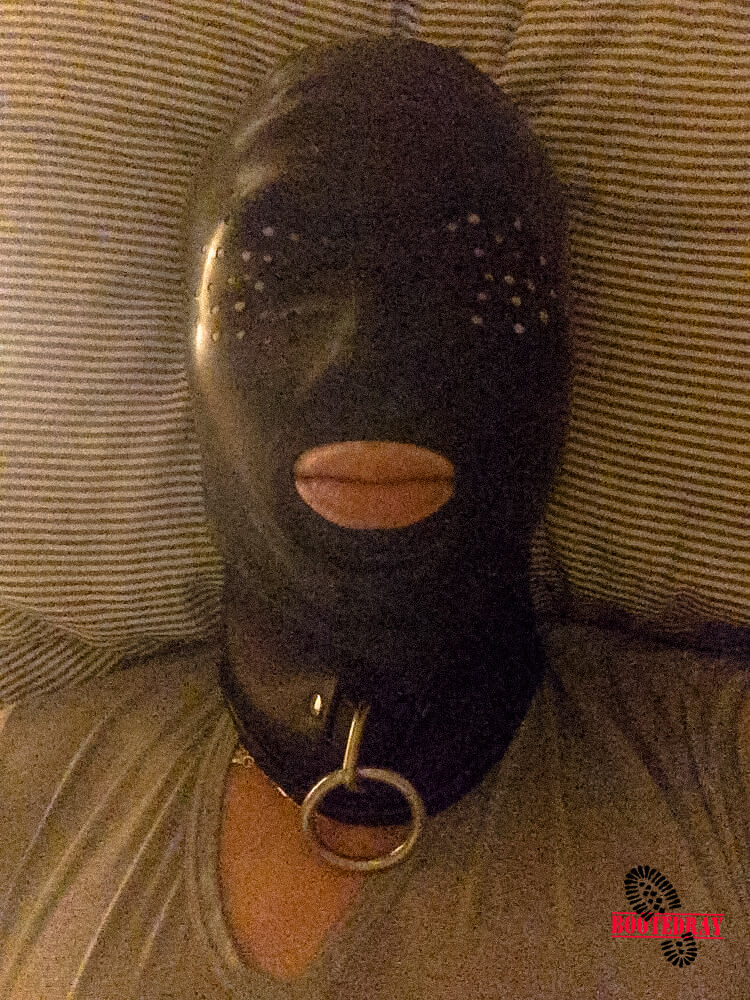 Finally we meet in person! First my object has to clean my dirty Nike Shox!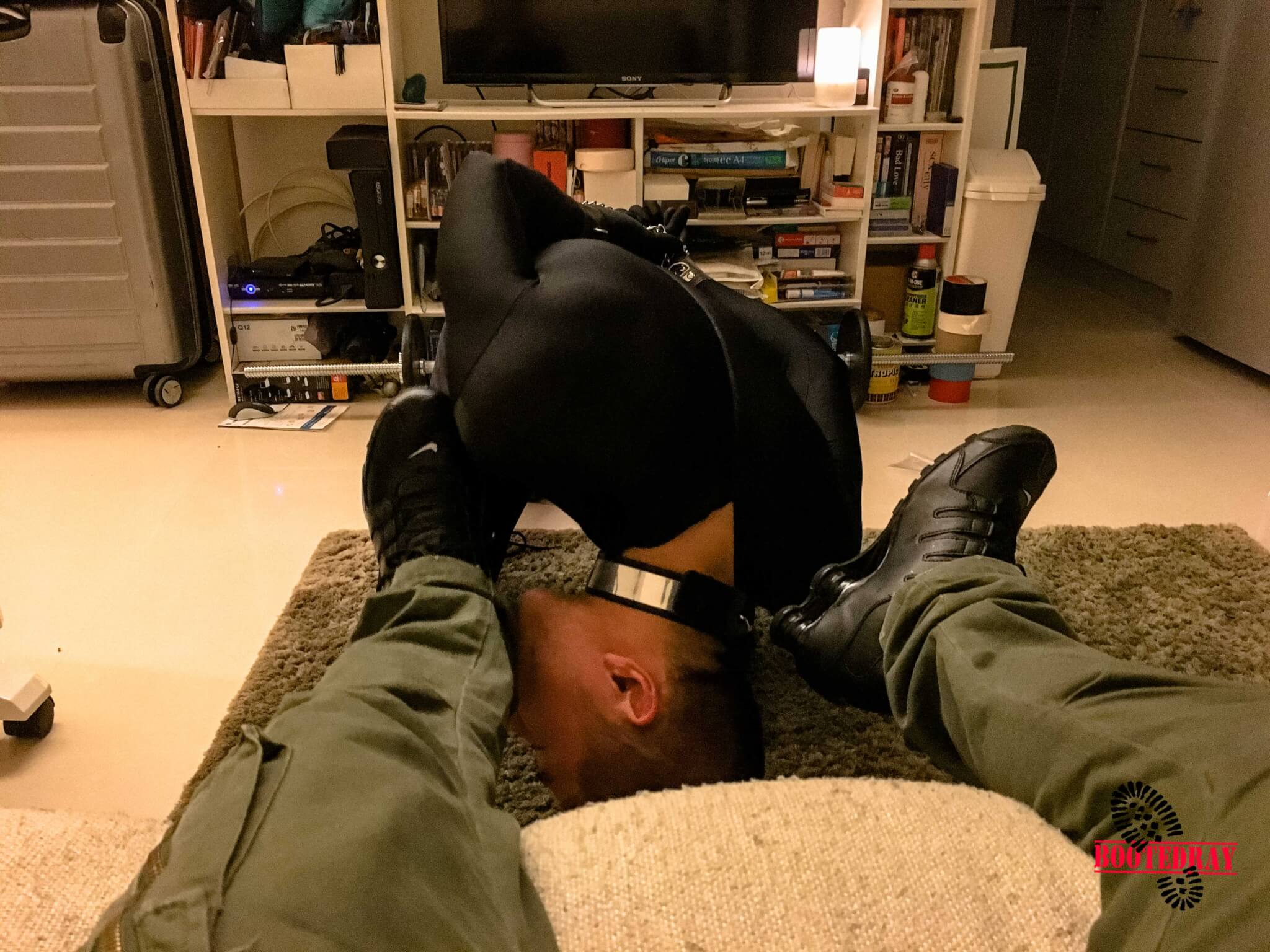 Then he was wearing a metal collar with"slave" to dinner outside with me.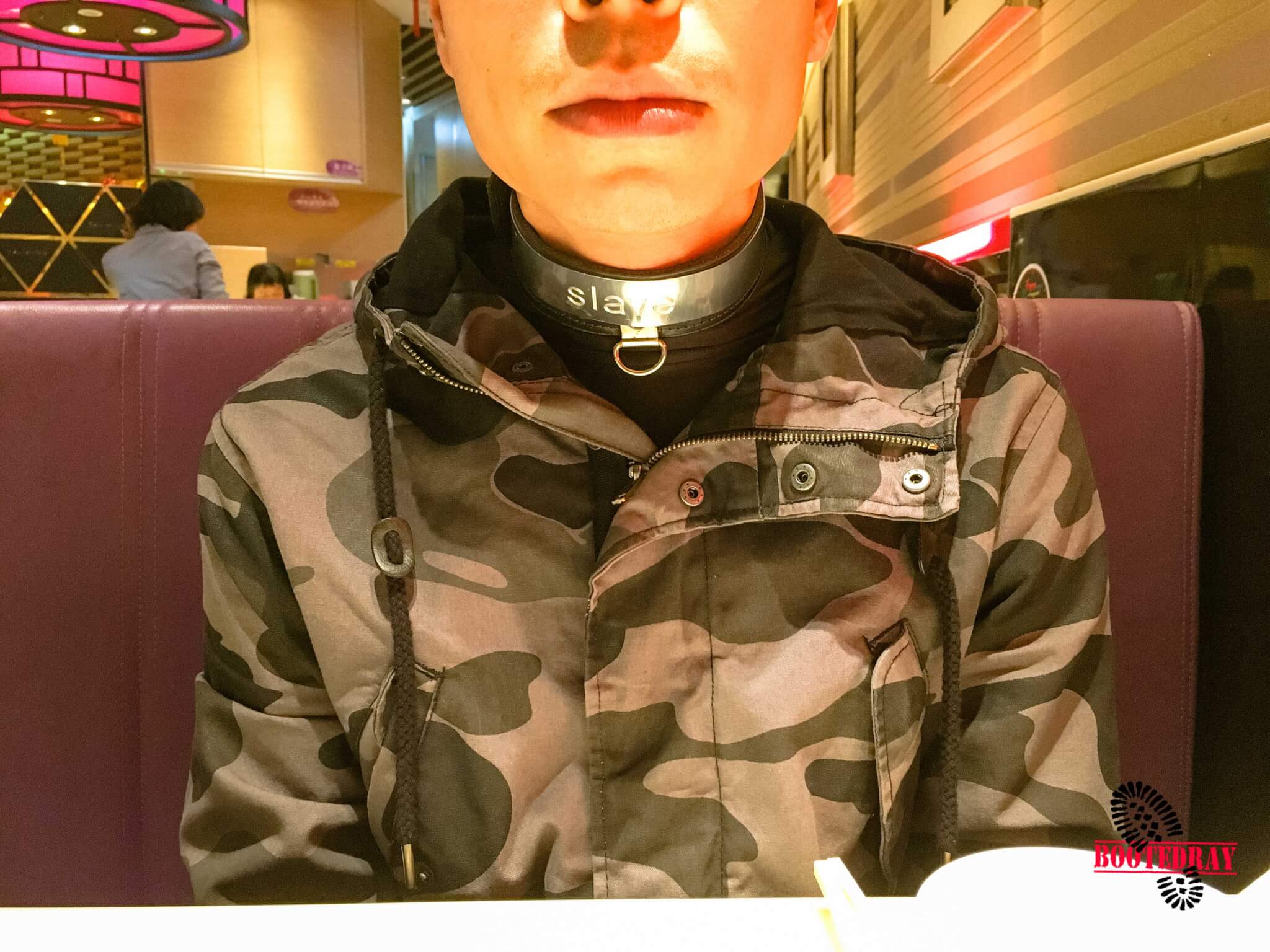 Now we are home. and this rubber object loves smelly socks…so first he sniff my white yummy socks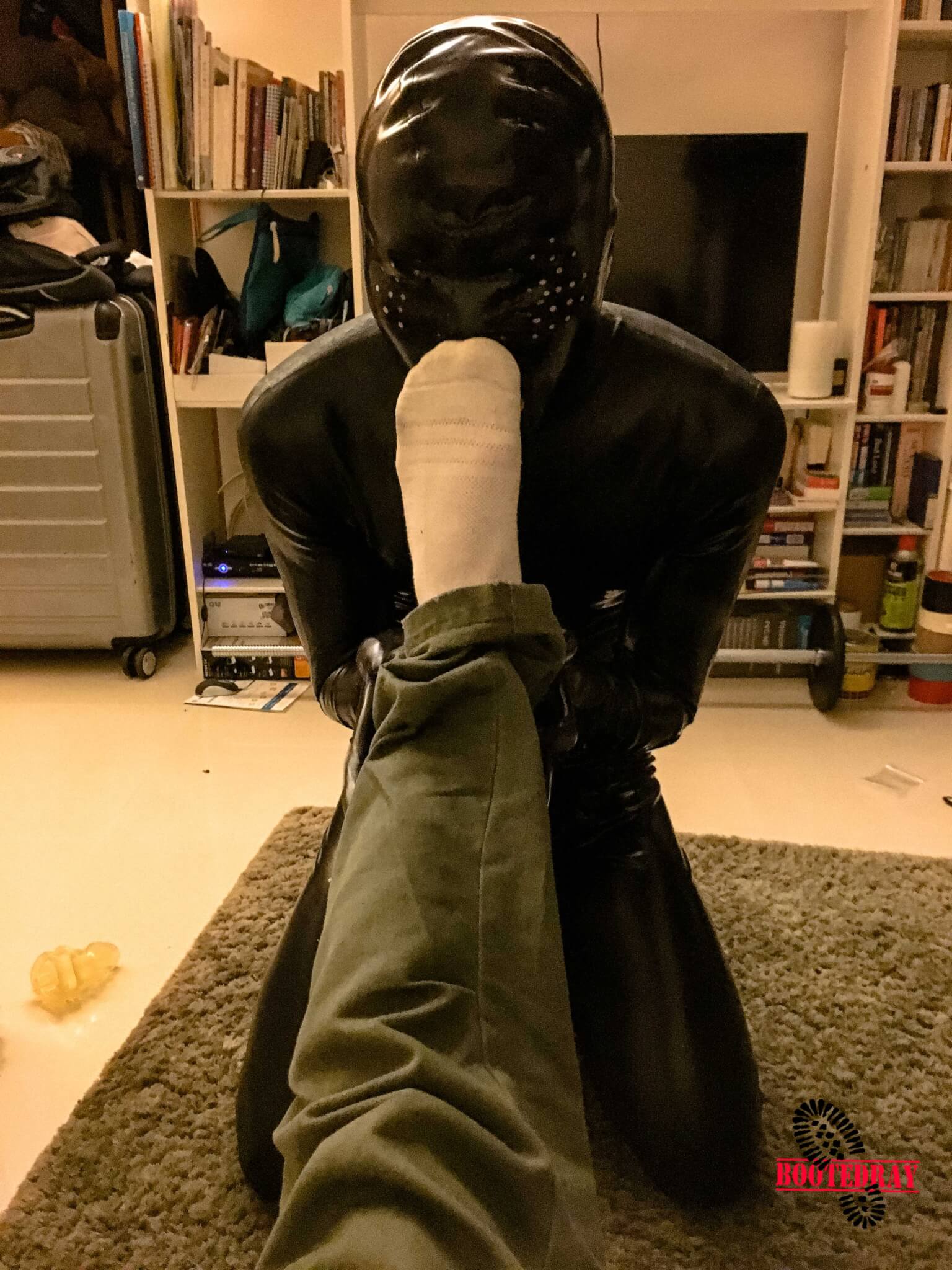 He loves to see the yellowish white socks 🙂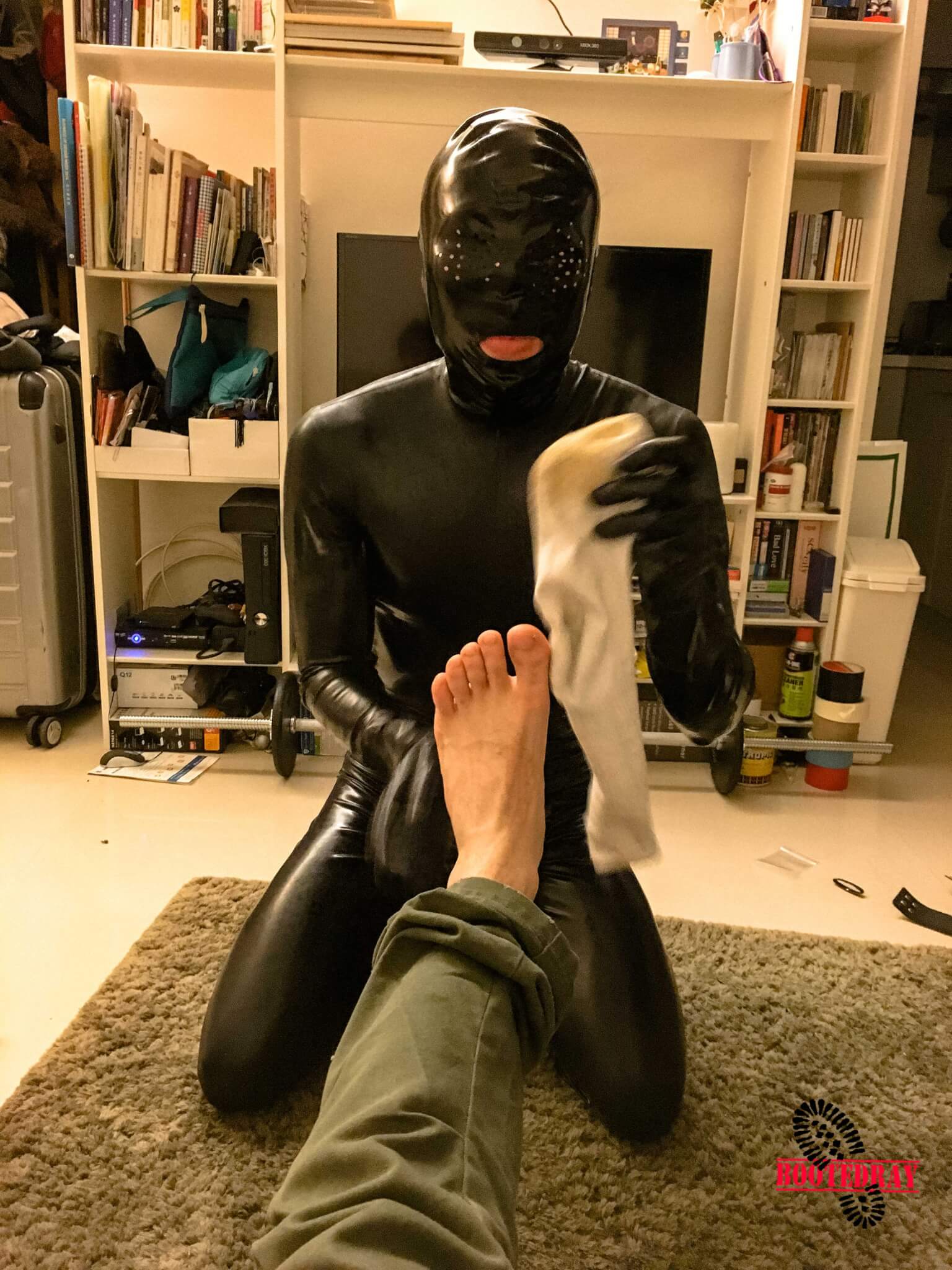 Cherish my socks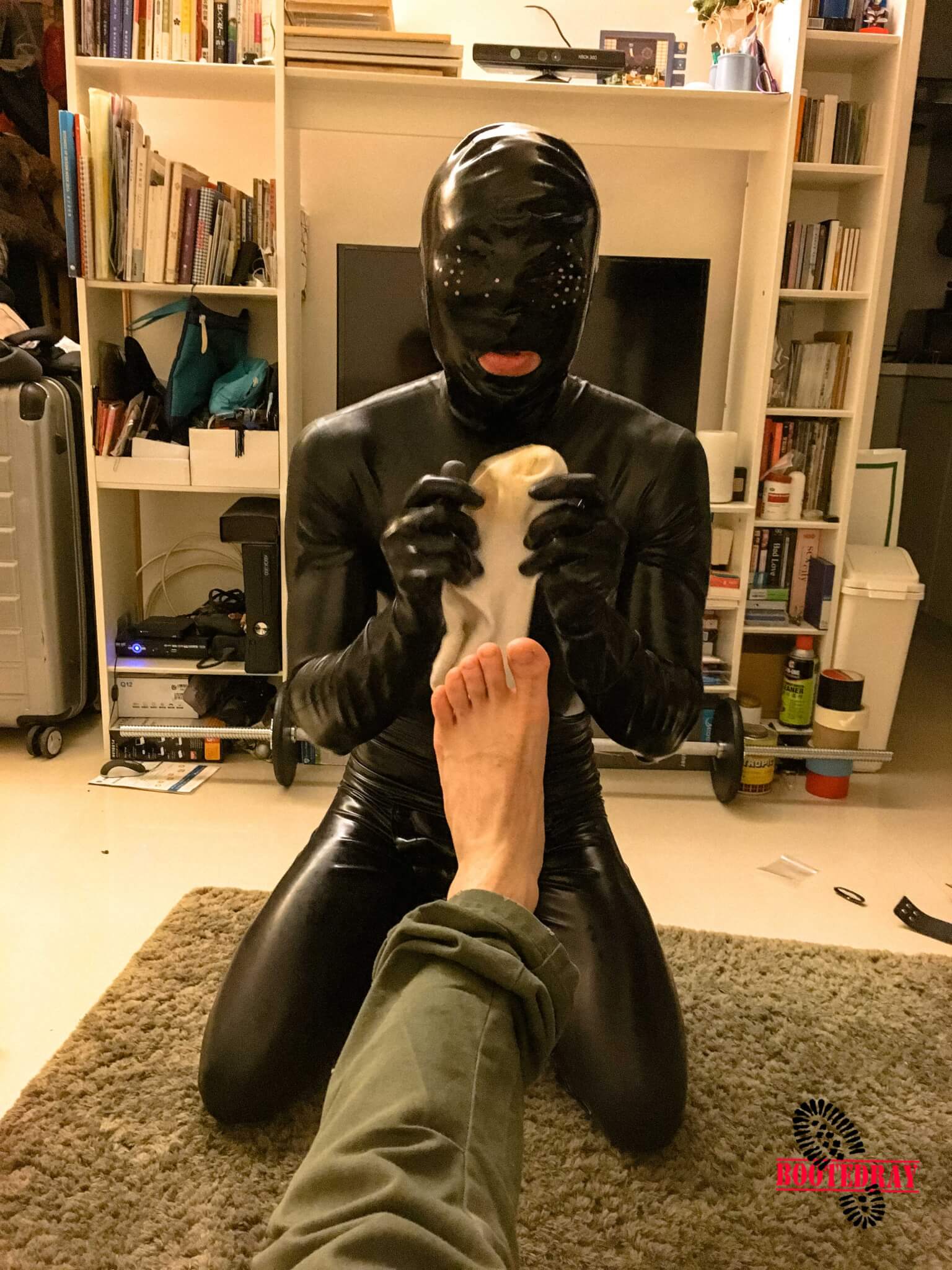 Suck my socks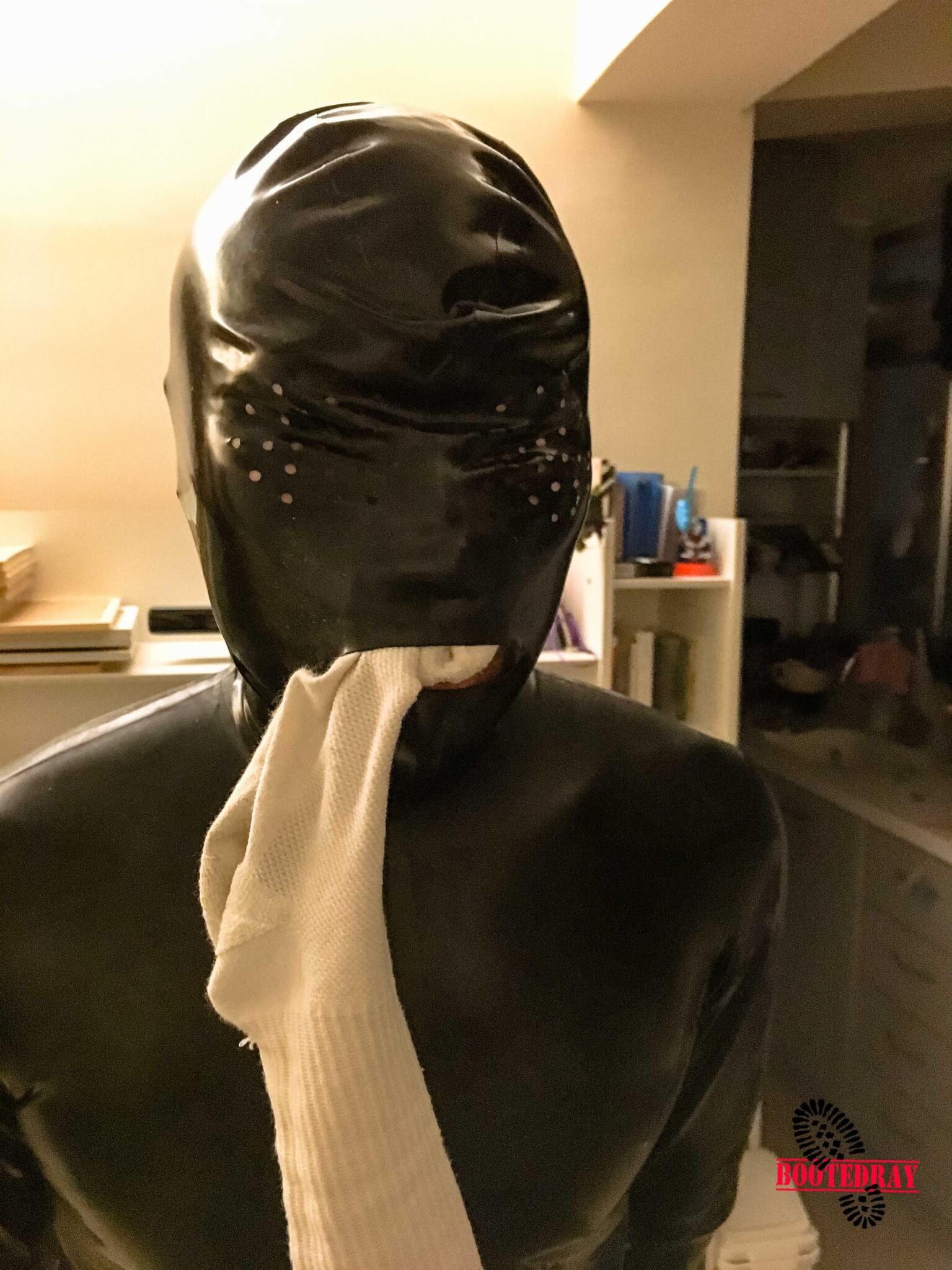 Now enjoying the great smell from my Nike Shox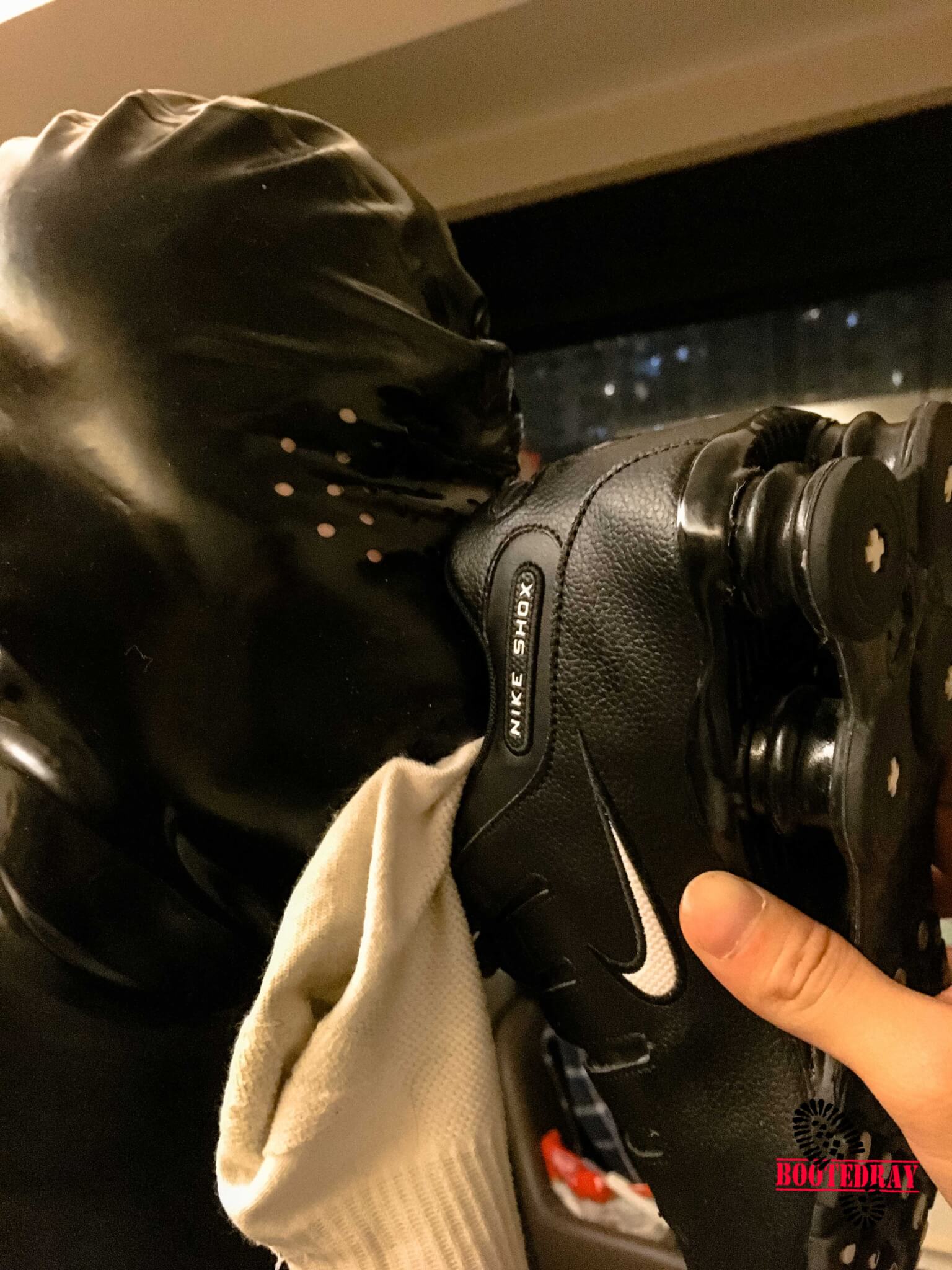 and of course, drink my fresh piss!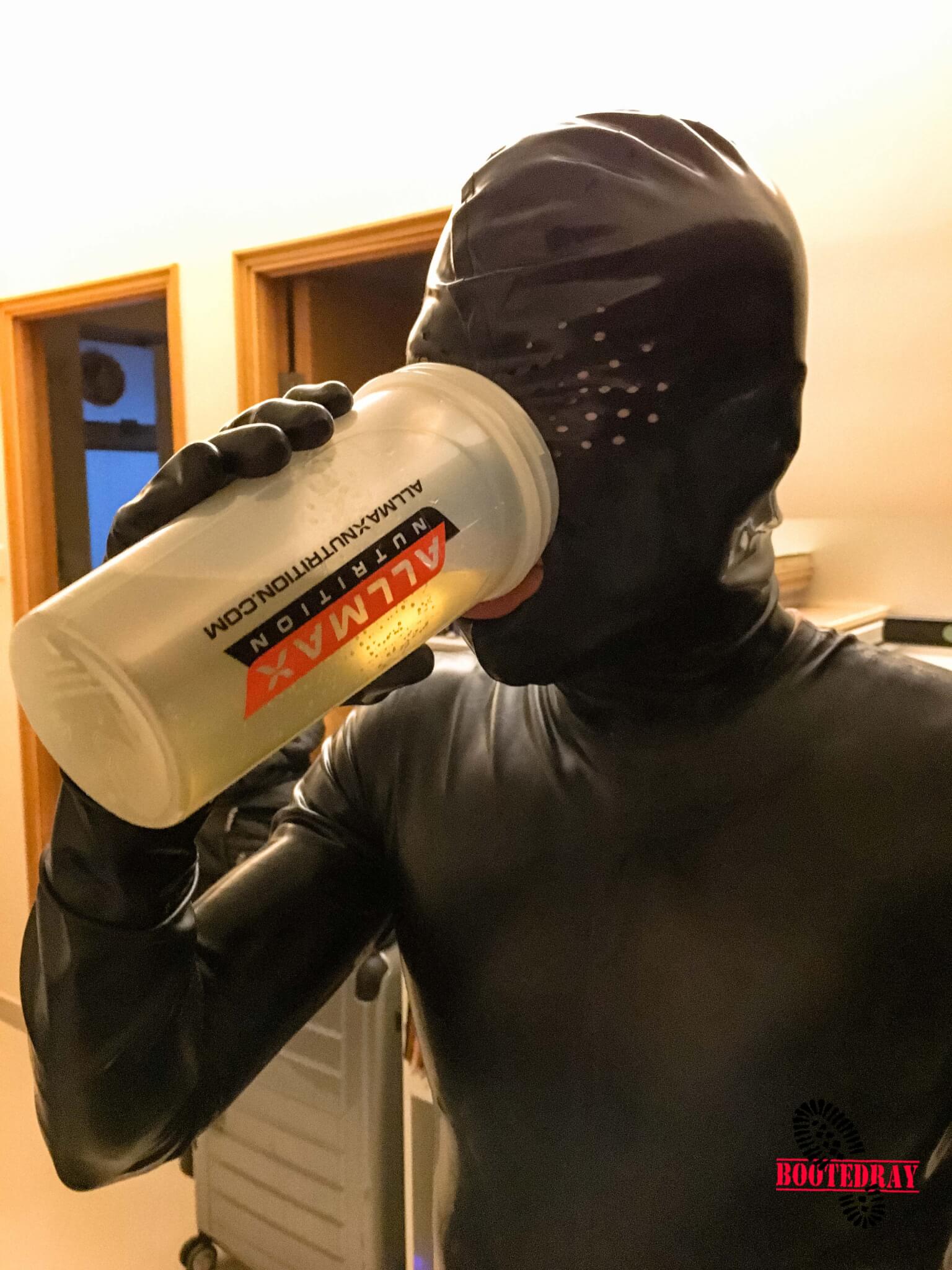 Later on, I ordered him to dress full rubber(rubber catsuit,rubber socks, rubber gloves and rubber hood) in a quiet park in public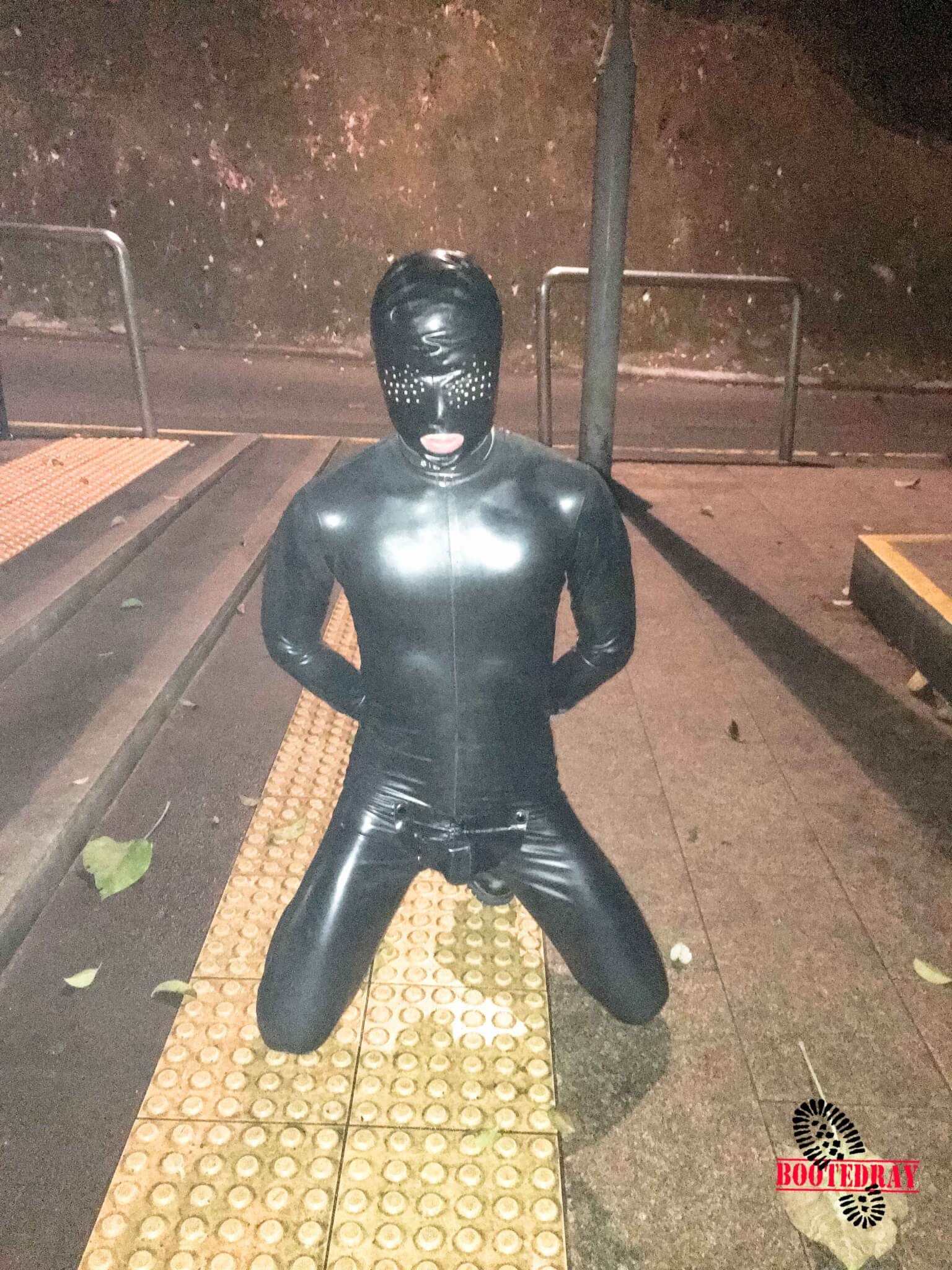 It was his first public experience. Very nervous and excited at the same time.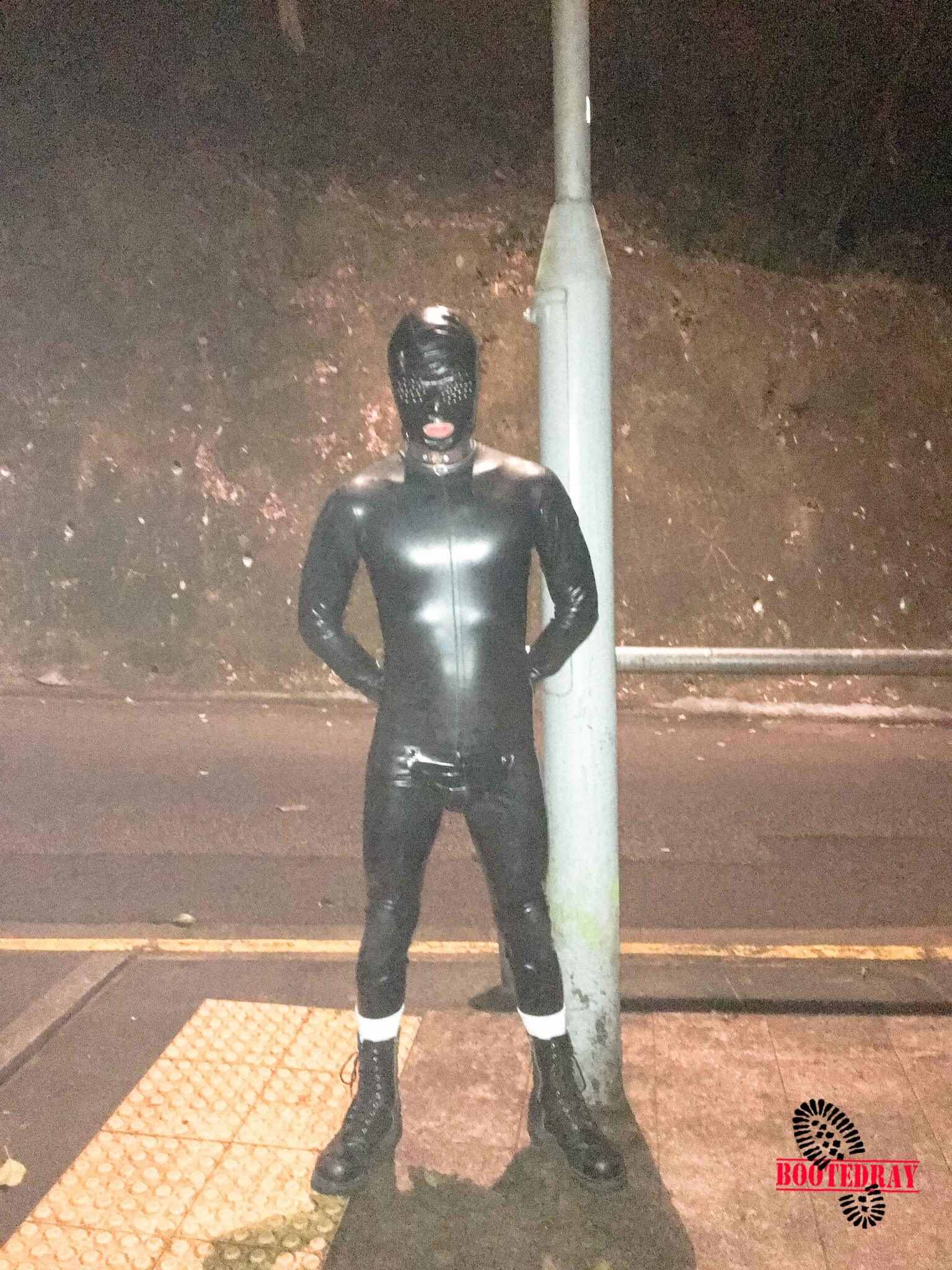 Looked at how much cum we produced 🙂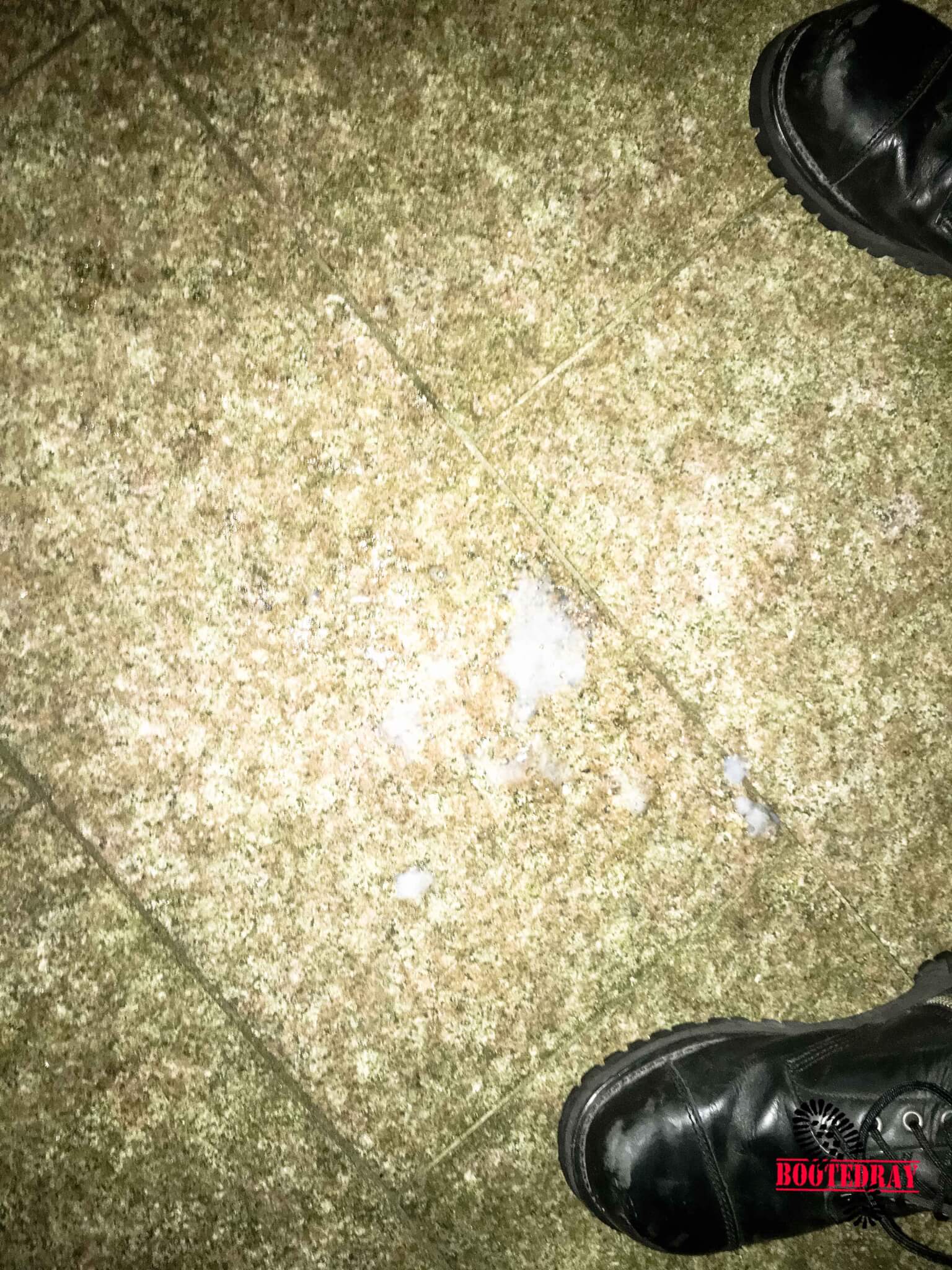 The next day, he drove me to the airport with full rubber in the car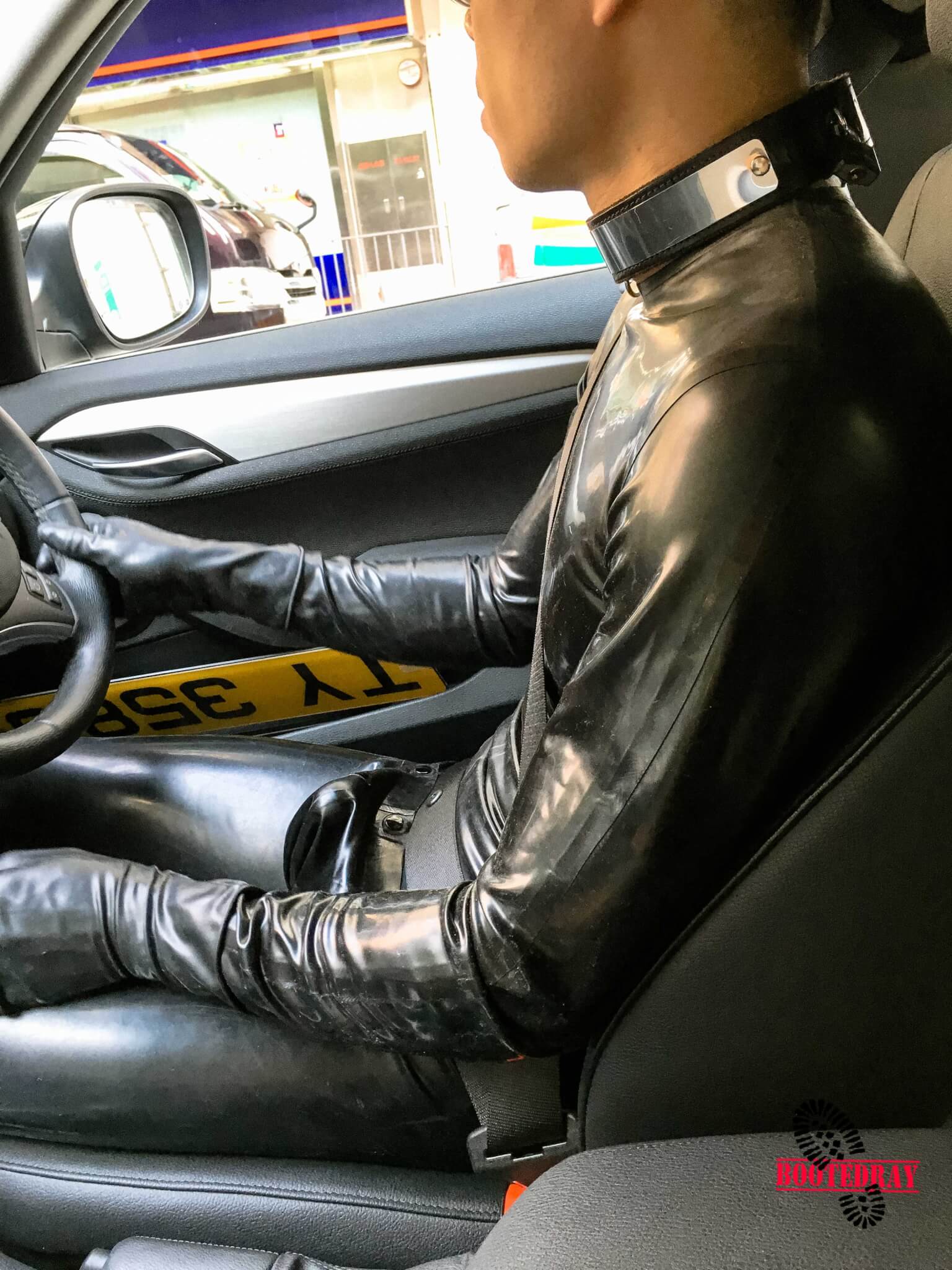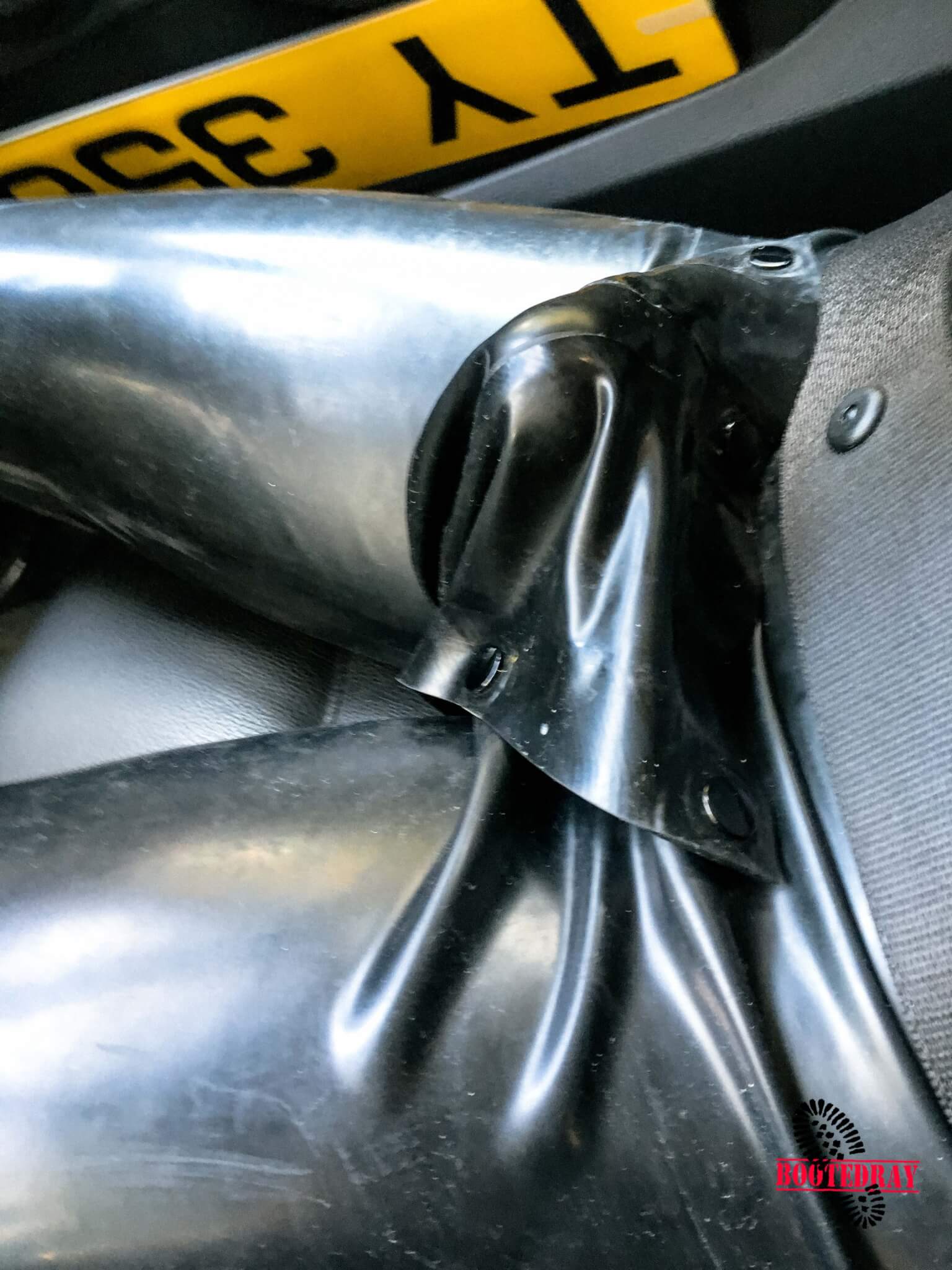 He was hard the whole time.