My Rubber Slave W stayed with me for a week as a full rubber slave.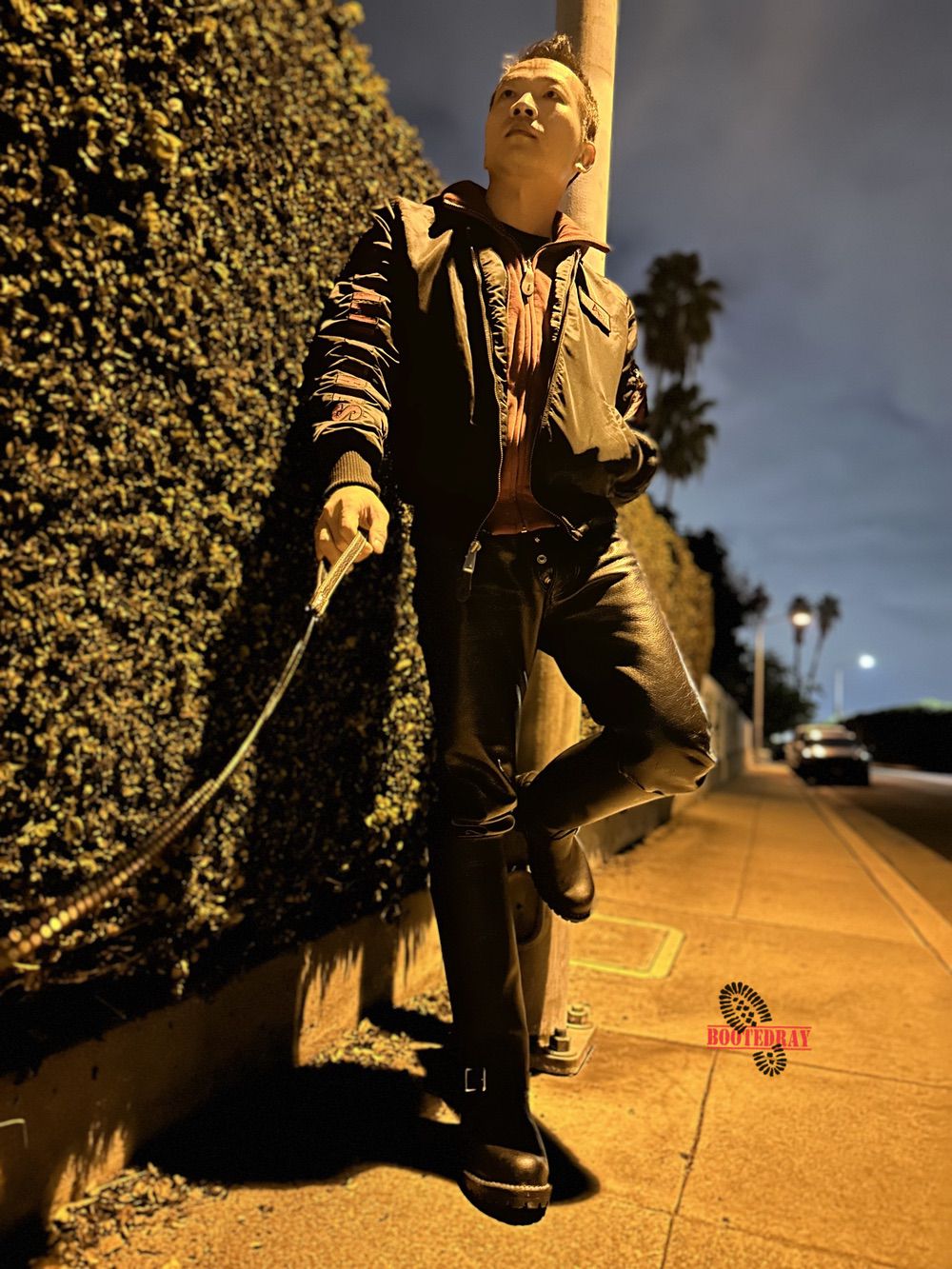 Walking my rubber slave at night with my wesco boots on and my leather pants.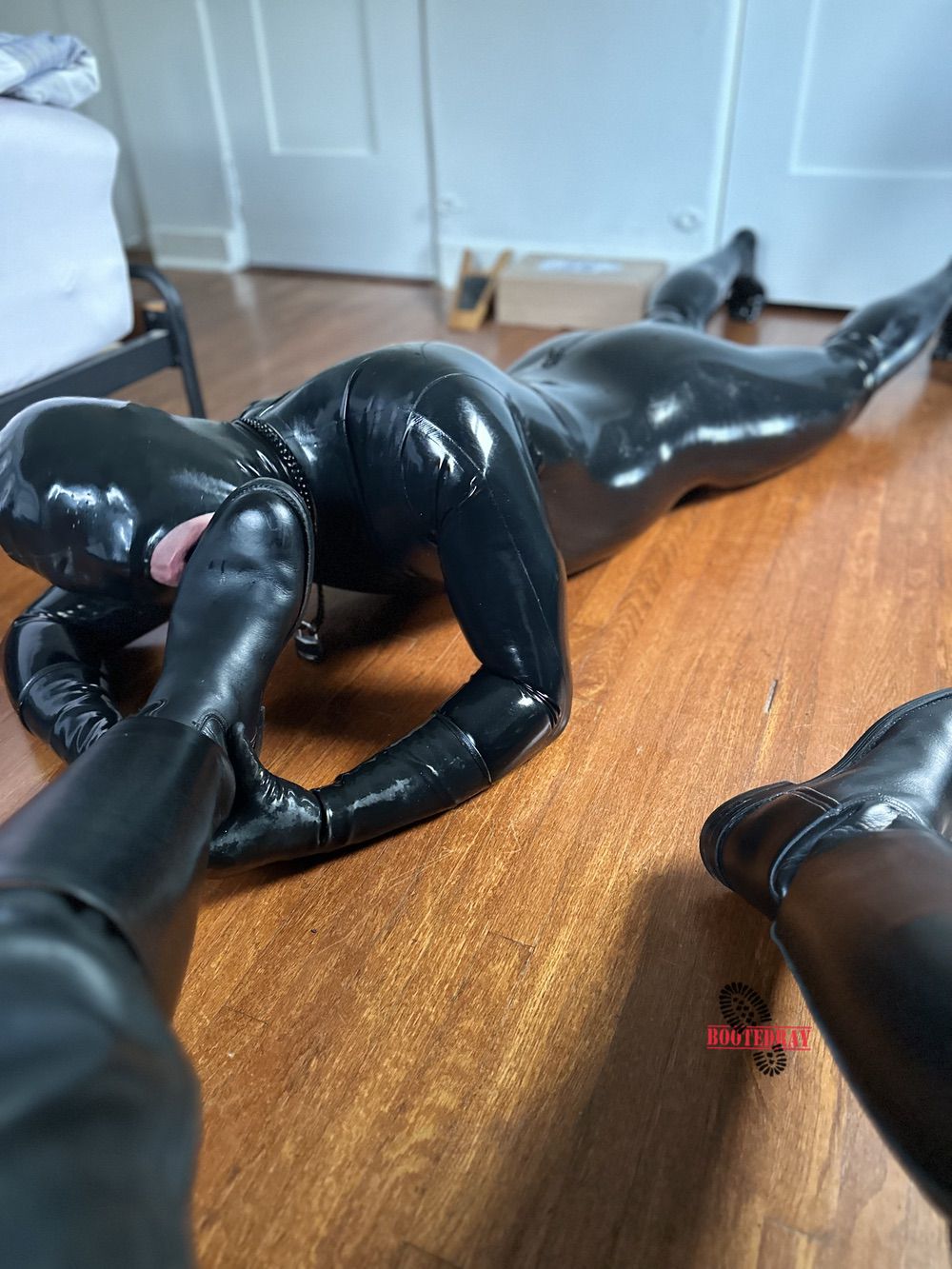 He is in full rubber slave day at night. Now cleaning my boots.
Quite an artistic pic, right?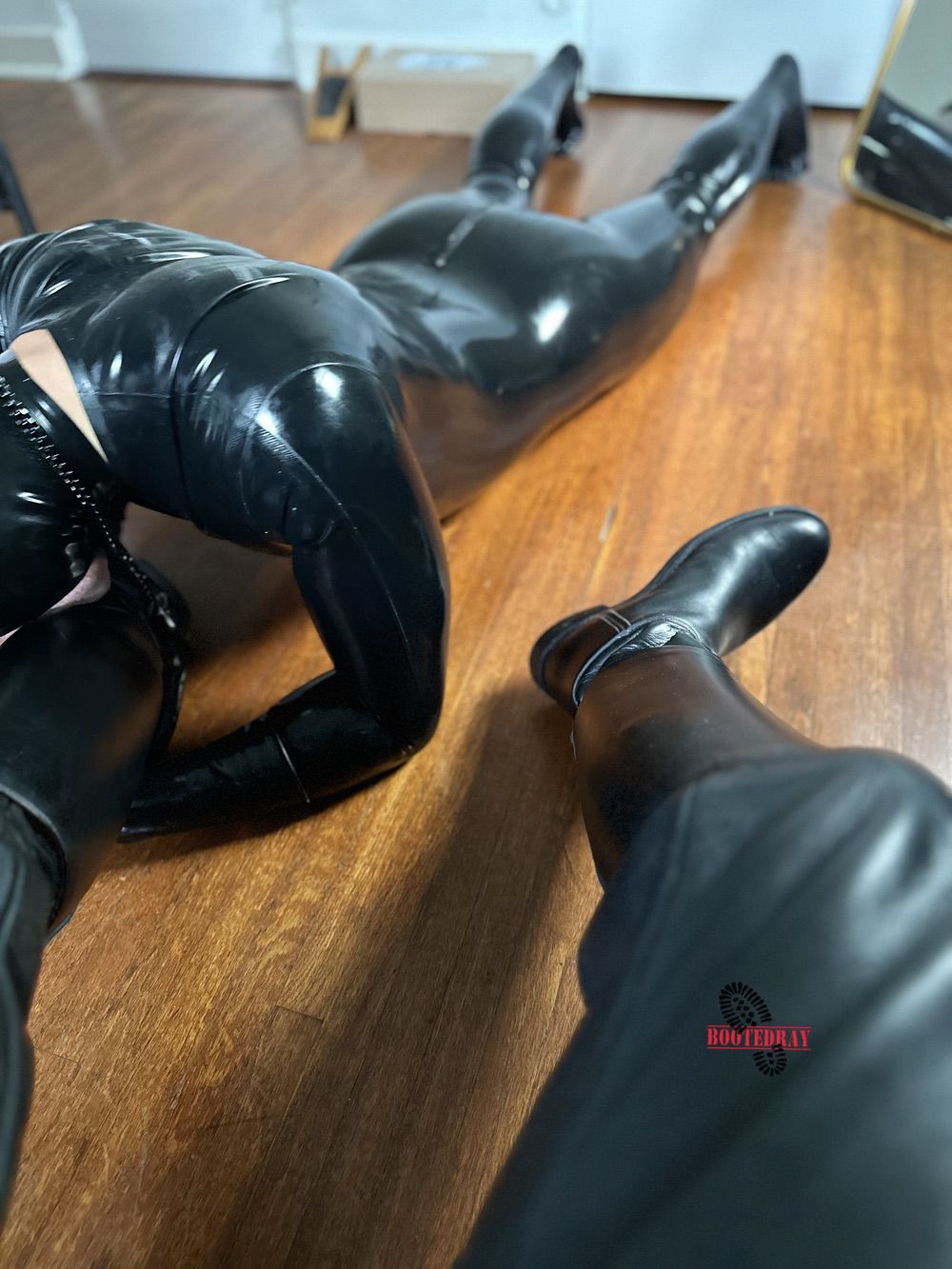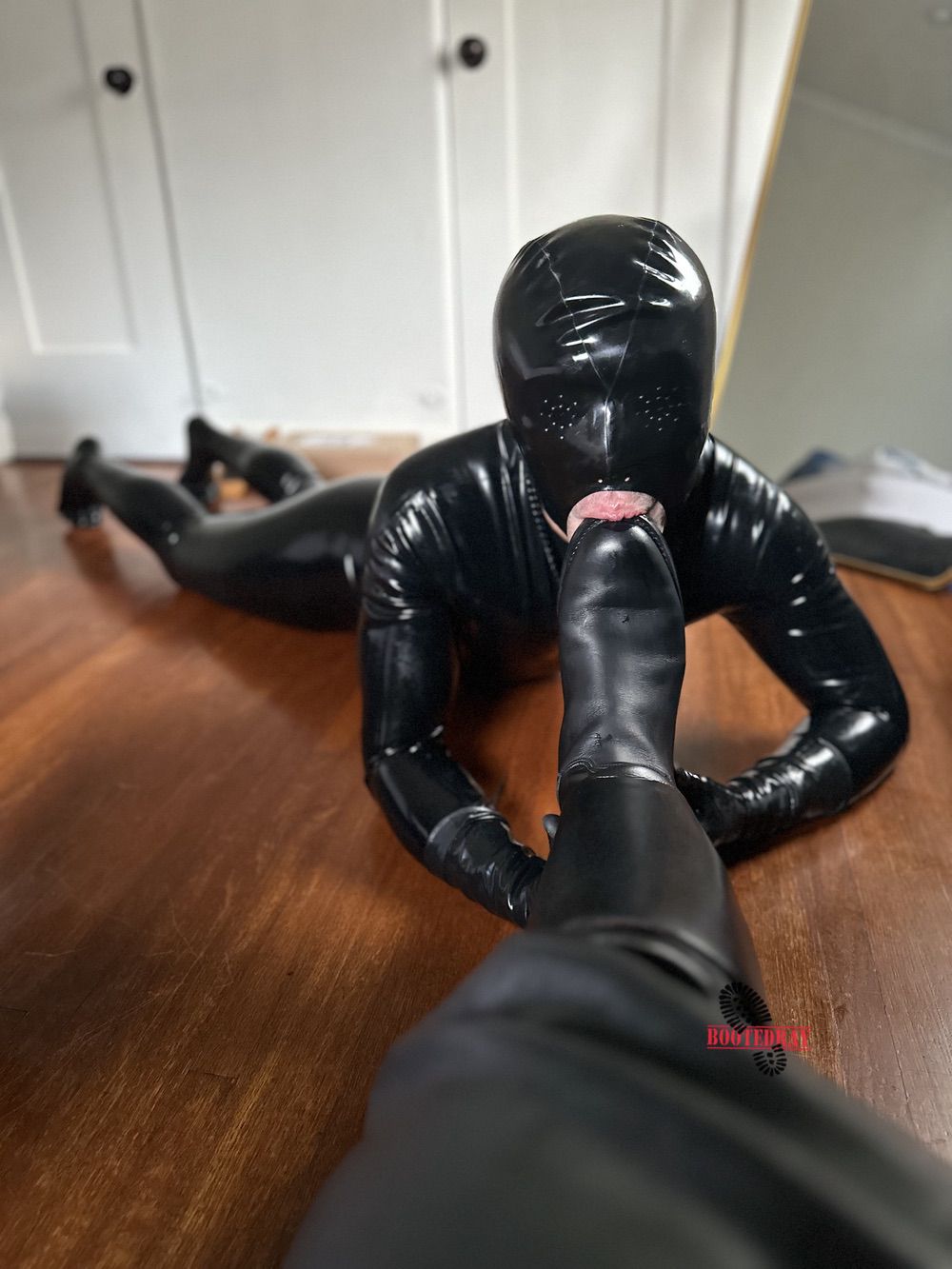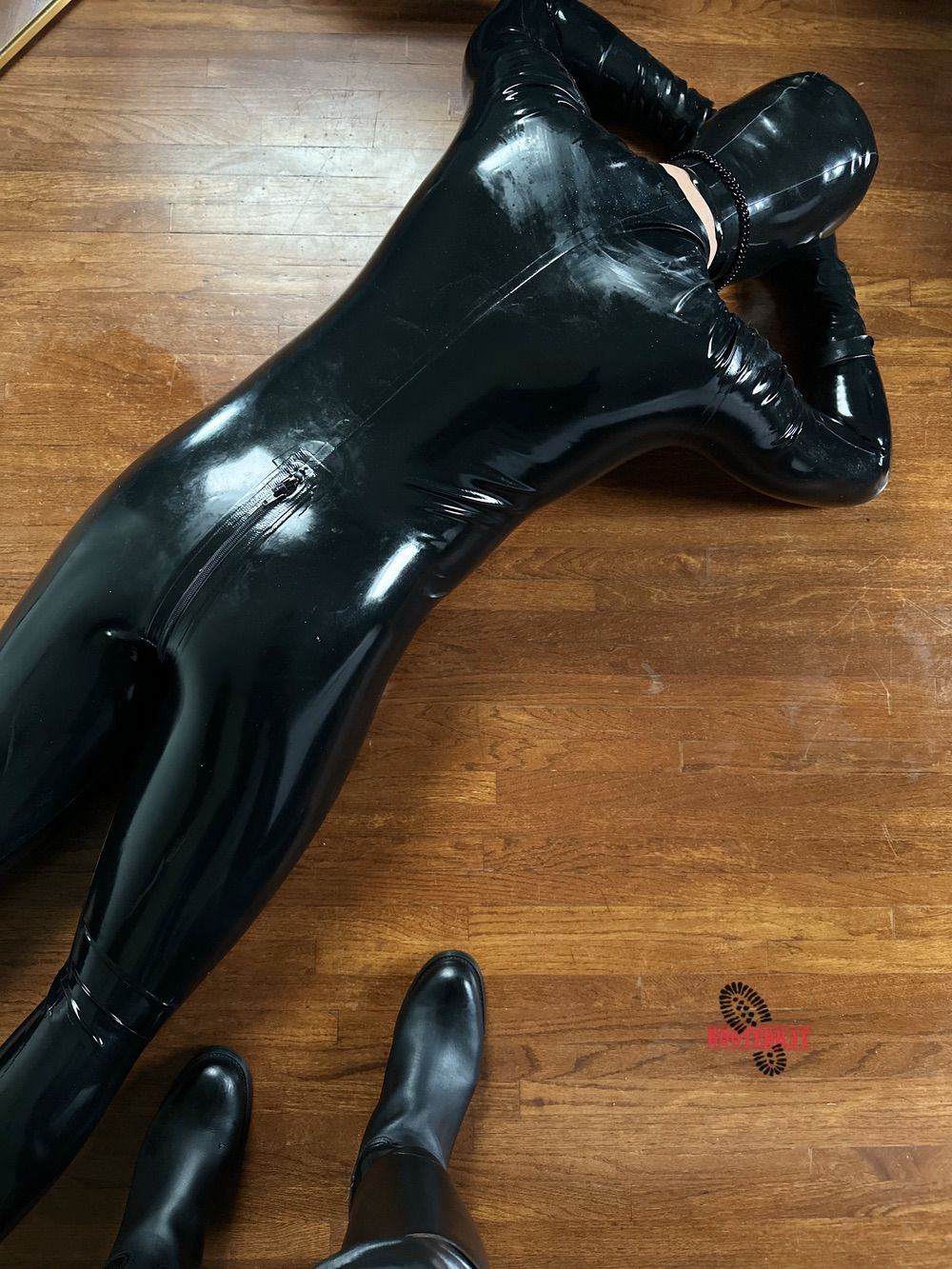 Serving my boots.
A video of me walking my rubber slave in public.