B built a new bondage toy, and a puppy is visiting SF. So I got first-hand experience on them with this new bondage furniture. They said this mummification made them feel each other's movements easily. haha
I insert an electro butt plug into B's ass first: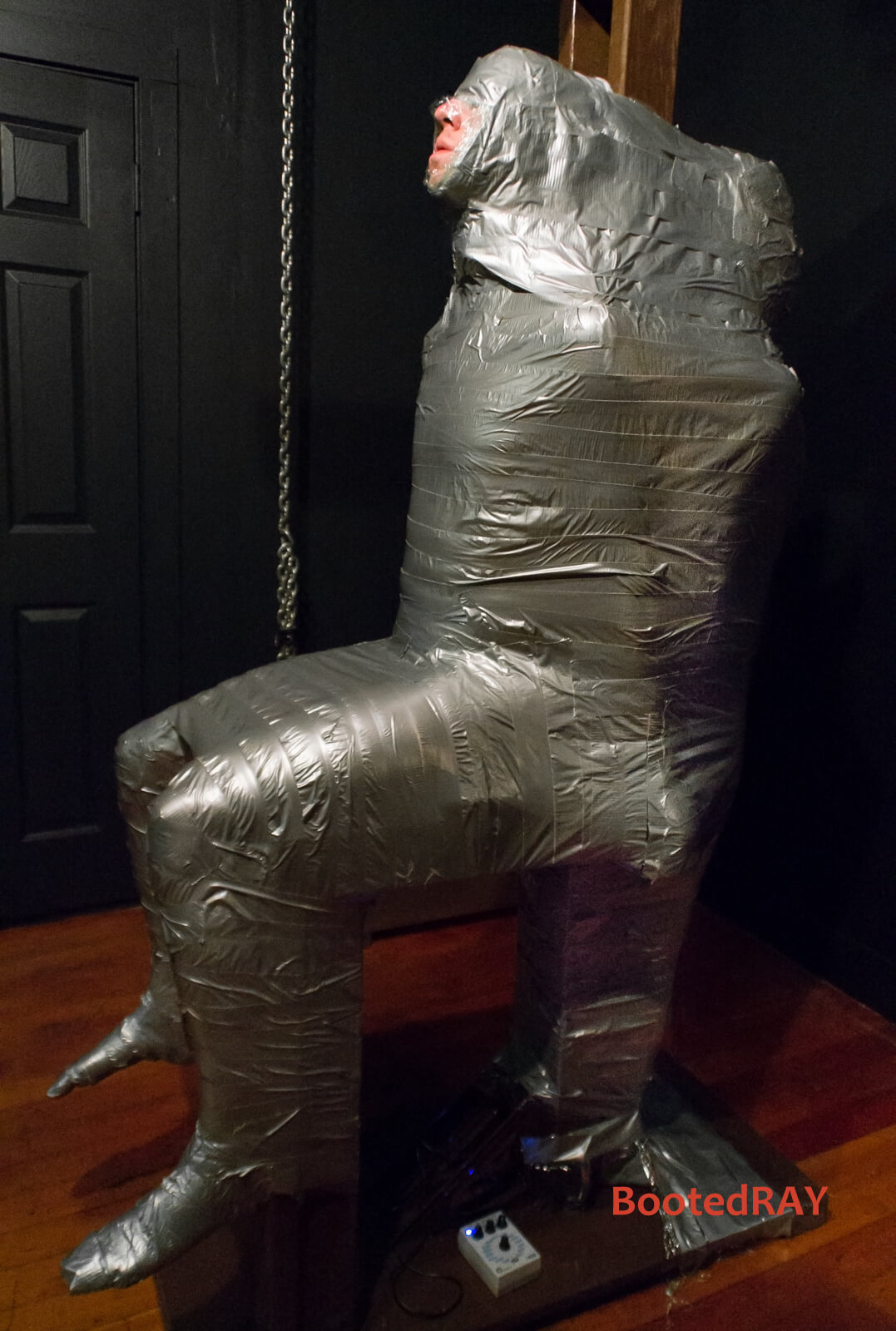 Puppy is craving for my attention
They are now bonded to each other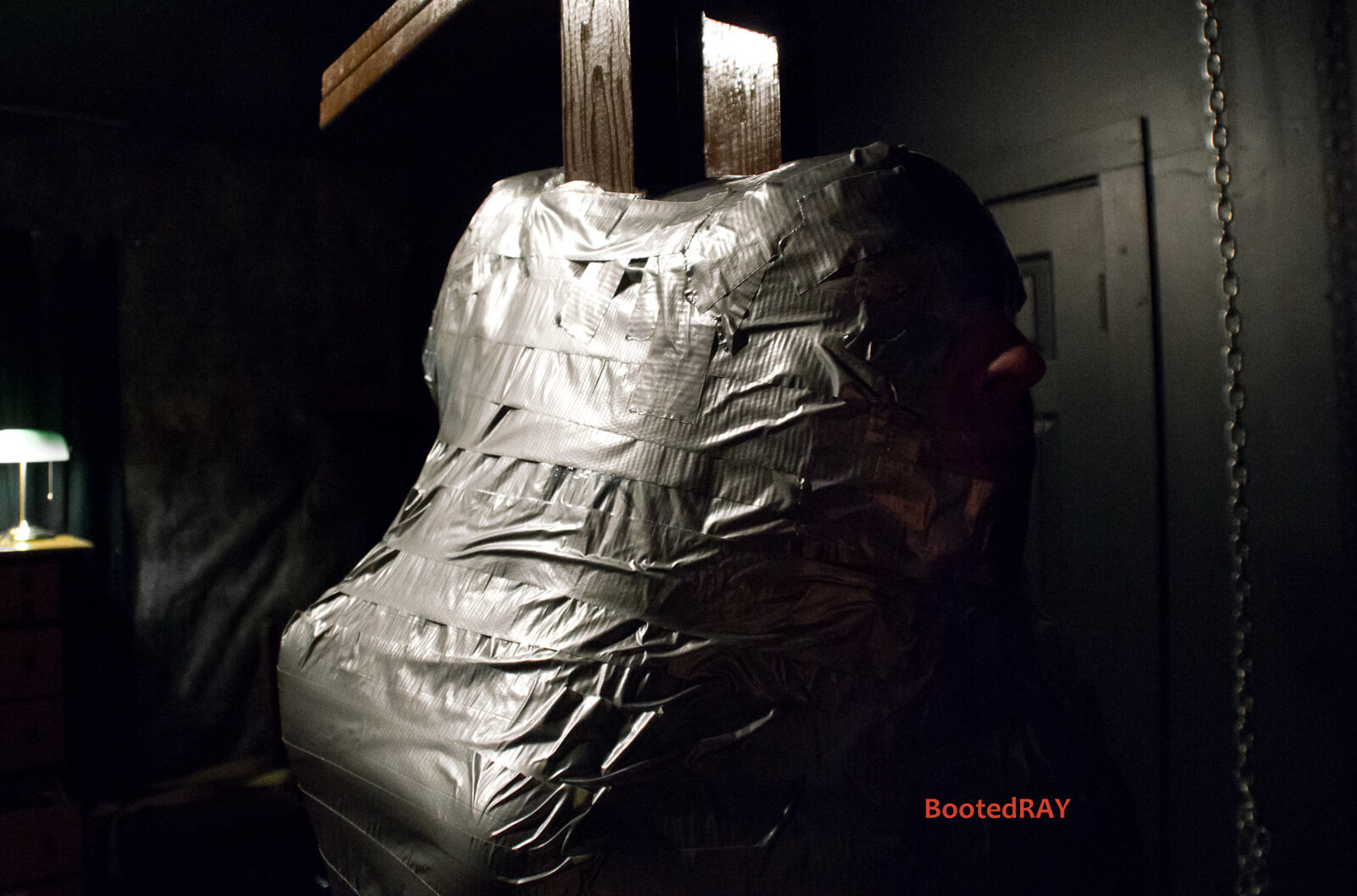 and both craved for gags in their mouth!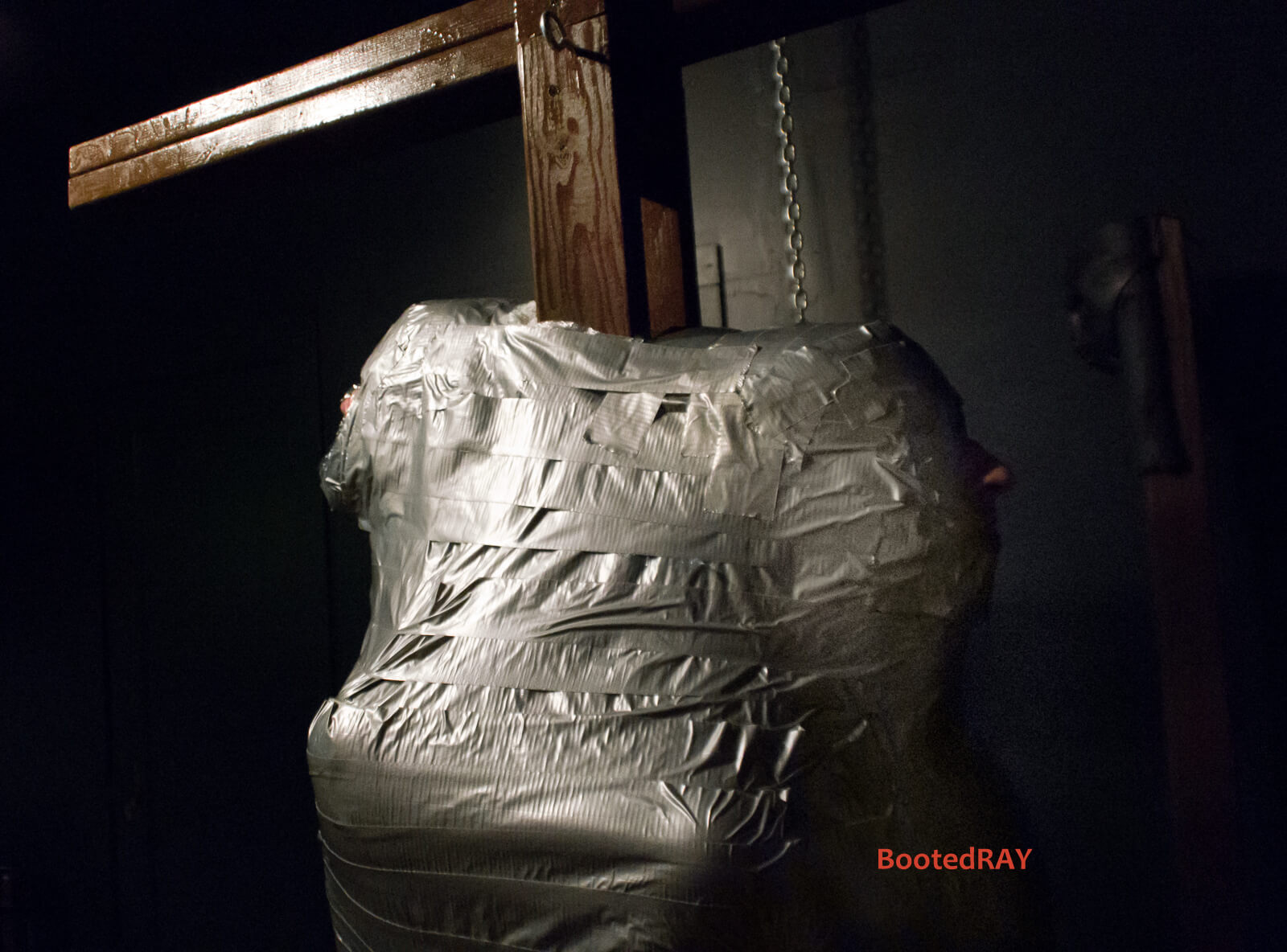 Good mummification?