Ever into piss play?  If you dress like him, I think everyone knows what you are into right away 🙂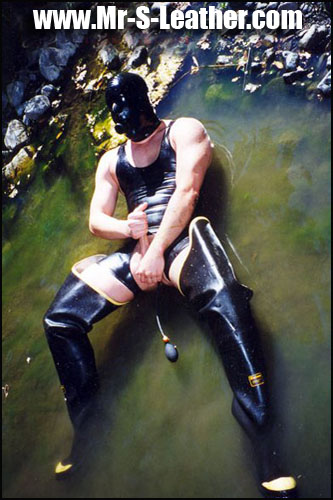 1. Latex Urinal Hood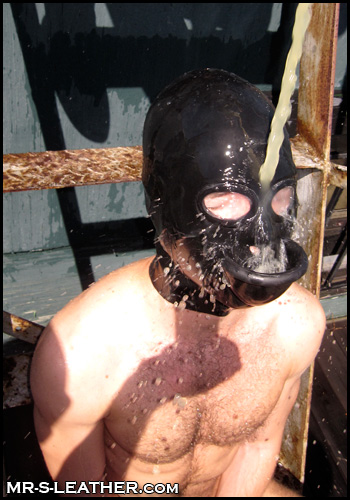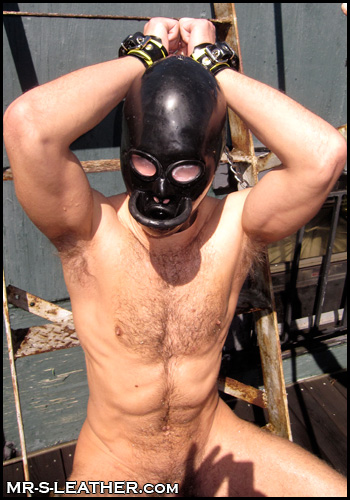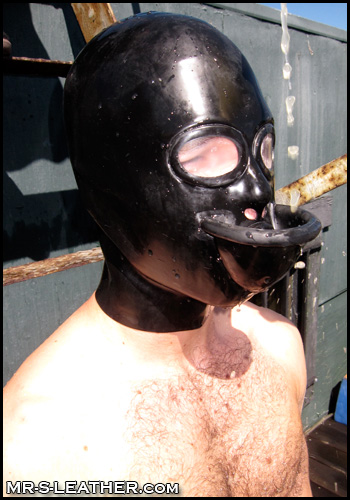 Another fuckin' hot heavy molded hood we are specially importing from Europe. This wraps around your head, shoving a open gag through your lips. The trough in front catches piss, beer or whatever liquid pours into it- funneling that directly into your mouth.
The black latex hides and envelopes the head completely, turning your boy into an anonymous urinal. Have him sit there on his knees, piss raining over his head, and drinking whatever he is lucky enough to have the trough catch. When you have to piss like a race horse, you'll have your own stall kneeling down right in front of you. The perfect hood for all watersports.
A somewhat duck shaped mouth cup catches the piss or beer or anything else you want to pour down your boy's throat. The inside mouth piece holds the boy's mouth in an open position so he can't close it, forcing him to swallow what ever liquid is filling his trough. Clear plastic eyes are sealed into the hood for a watertight fit. There are also 2 nose holes so as to allow adequate breathing when the mouth hole is full of liquid. A back zipper covers a full rubber back gusset… creating again, a completely water tight fit.
This is a hood you'll love to use on your boy and see the expression in his eyes as you force him to drink your piss… and he'll have to swallow every drop. He doesn't have a choice when he's wearing this piss hood. It comes in Black Rubber… in Medium or Large size.
Check it out on Mr S Leather
2. Rubber Hood-Funnel Gag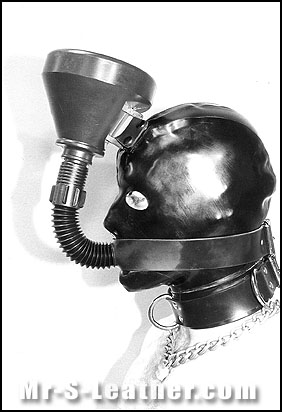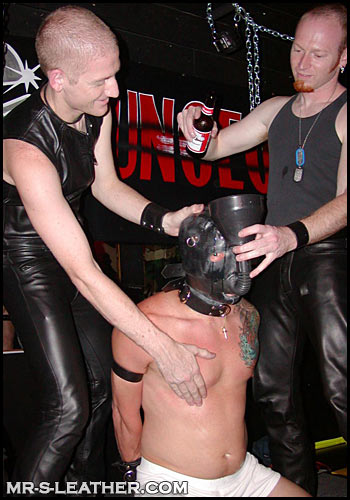 Tailored Rubber Hood and added a black funnel and hose to the mouth. The hood zips up the back and has a 2″ wide collar. The funnel attaches to the front of the hood and the hose is pulled into the mouth via a rubber strap around the head. All of this is detachable so you can use the hood without the funnel. Let your imagination run wild with this piss hood! Sizes: S, M, L.
Check it out on Mr S Leather
 3. Heavy Rubber Piss Gag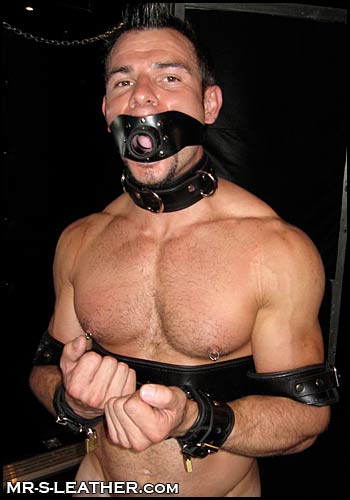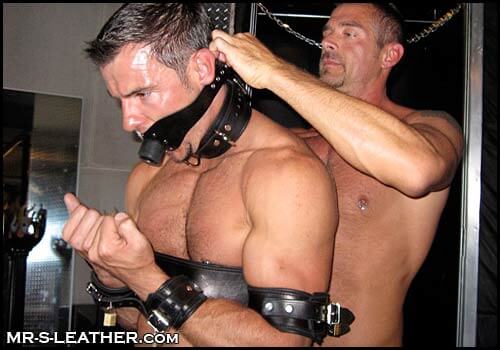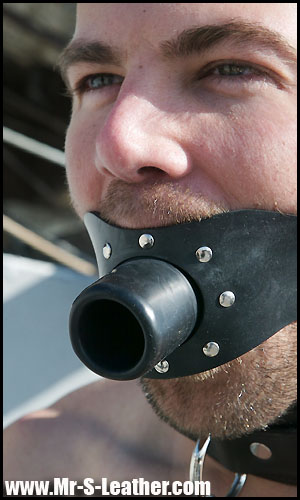 Holds the mouth open with a reinforced rubber tube that extends two inches out the gag. Allows forced feeding of food and liquids, buckles in the back. Can be used with HT53 to prevent biting of bulb but definitely use this combo with caution.
Check it out on Mr S Leather
 4. Thigh-High Rubber Boots
These are a must for piss fun 🙂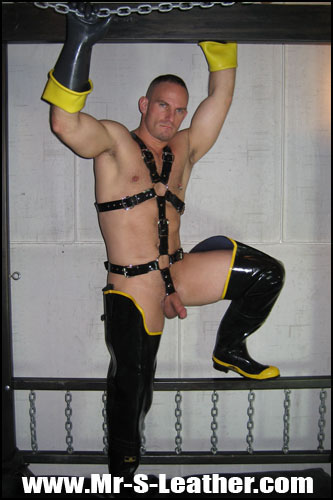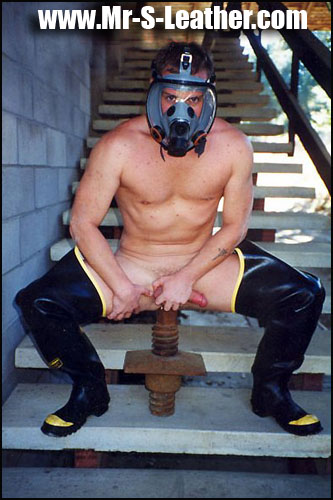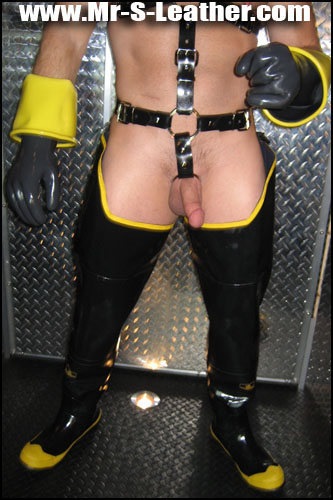 Check it out on Mr S Leather
 5. Rubber Tank Top