Brutaltops Sadistic Master Toby approaches his whimpering sub with a commanding fiendish stare. The sub has to use his mouth to retrieve the key to his chastity collar from Master Toby's mouth. The sub gets excited about this and he almost manages to kiss his Master as the key is passed between them. 
The sneering Master takes the key and unfastens the padlock from the chastity collar so the squirming sub is now completely naked and hanging by his wrists. Master Toby play affectionate, lustily pulling on the sub's aching cock and making him get hard. But before the sub gets too carried away, the Master abruptly stops teasing him. Aching for release and with his cock throbbing, the sub now has to take a severe flogging. The top lashes the weak bottom's body, making clearly visible marks on his lily white arse.
Tiring of this, Toby slowly lets the sub down and fills his own arsehole with water from a nearby douche. Menacingly, he pulls the sub onto all fours, making him push his face into the Master's arsecrack and rim his hole. The poor sub is timidly licking Toby's arsehole when, suddenly, a huge burst of filthy douche water squirts from the top's arse, directly into the sub's face and mouth. Toby laughs at the fun as the defeated sub swallows some of the brown, shitty water and quietly groans about the humiliations he's endured.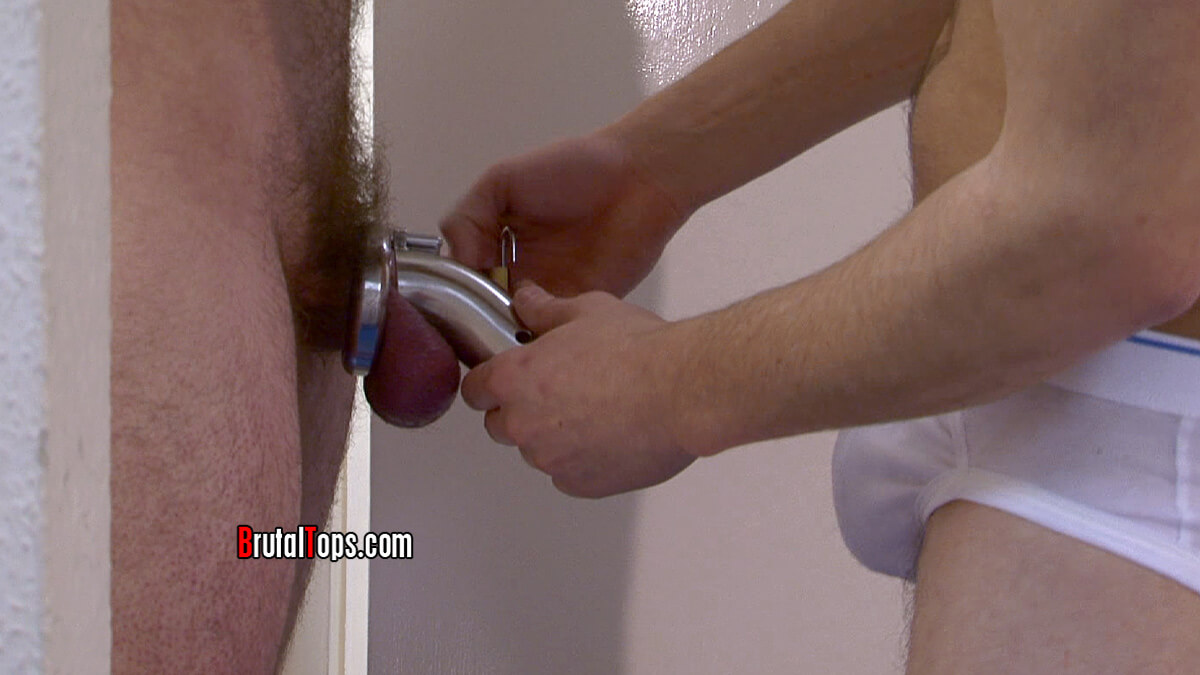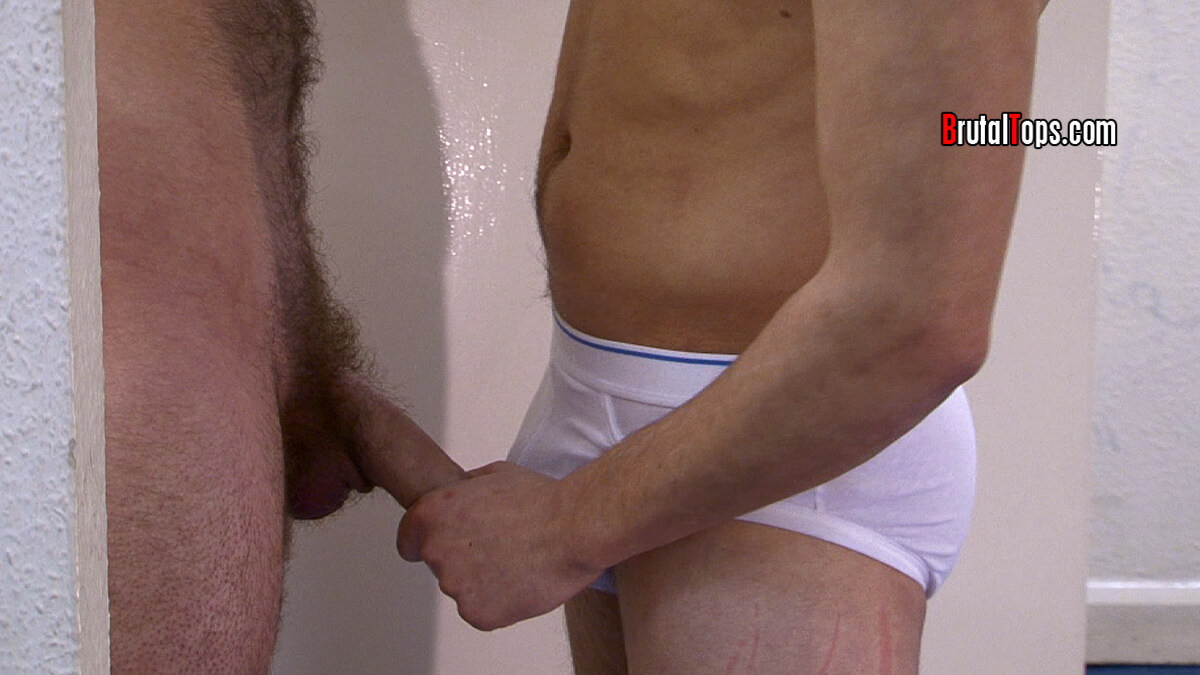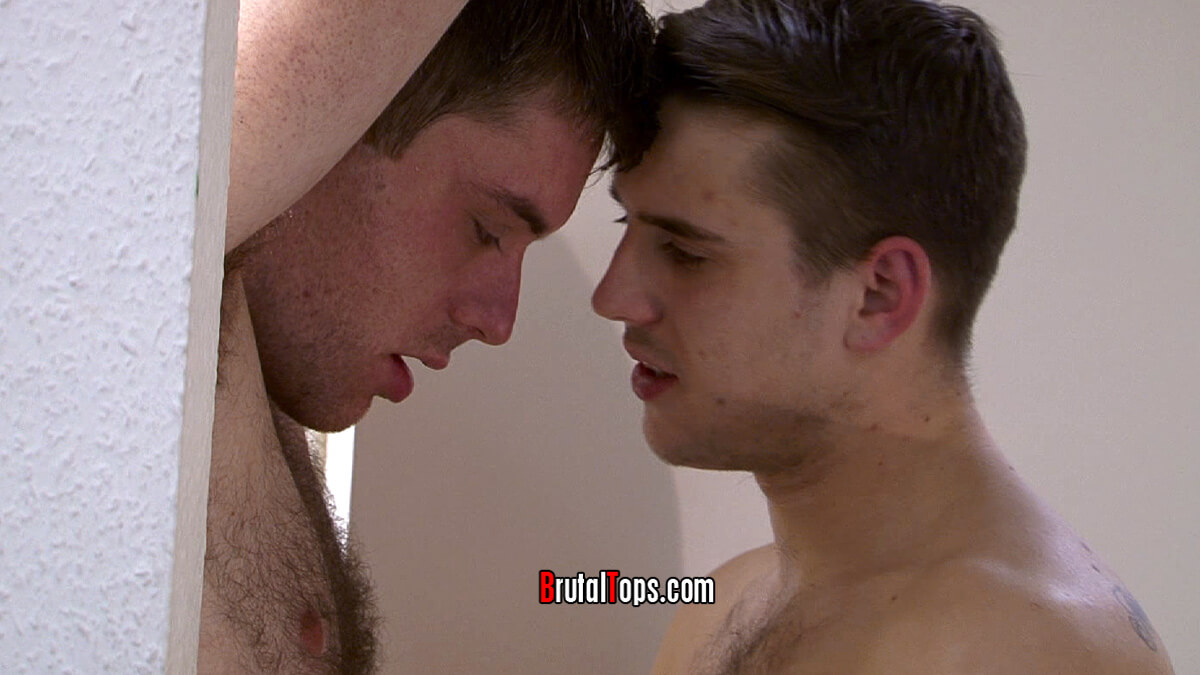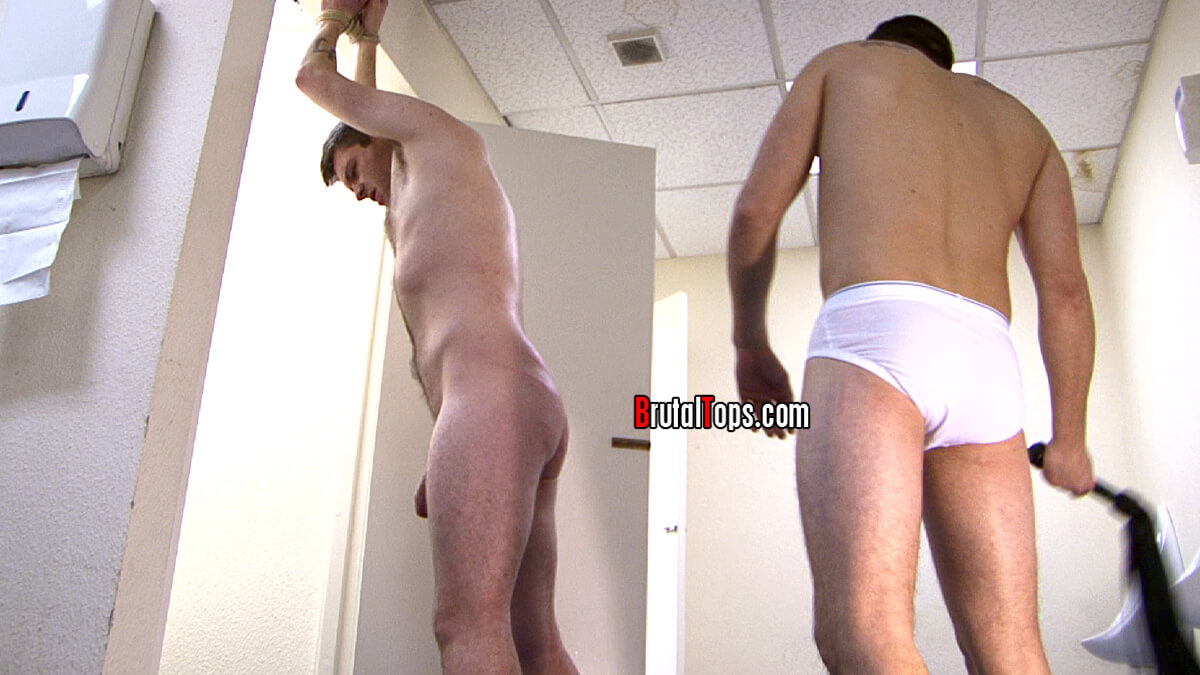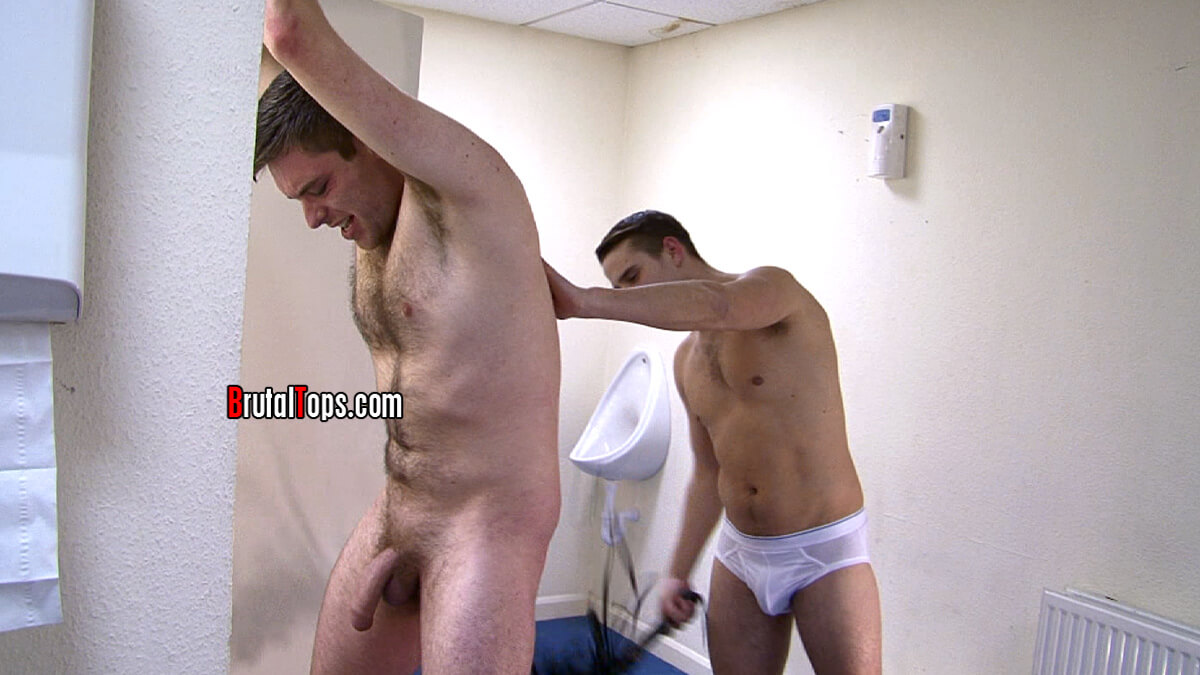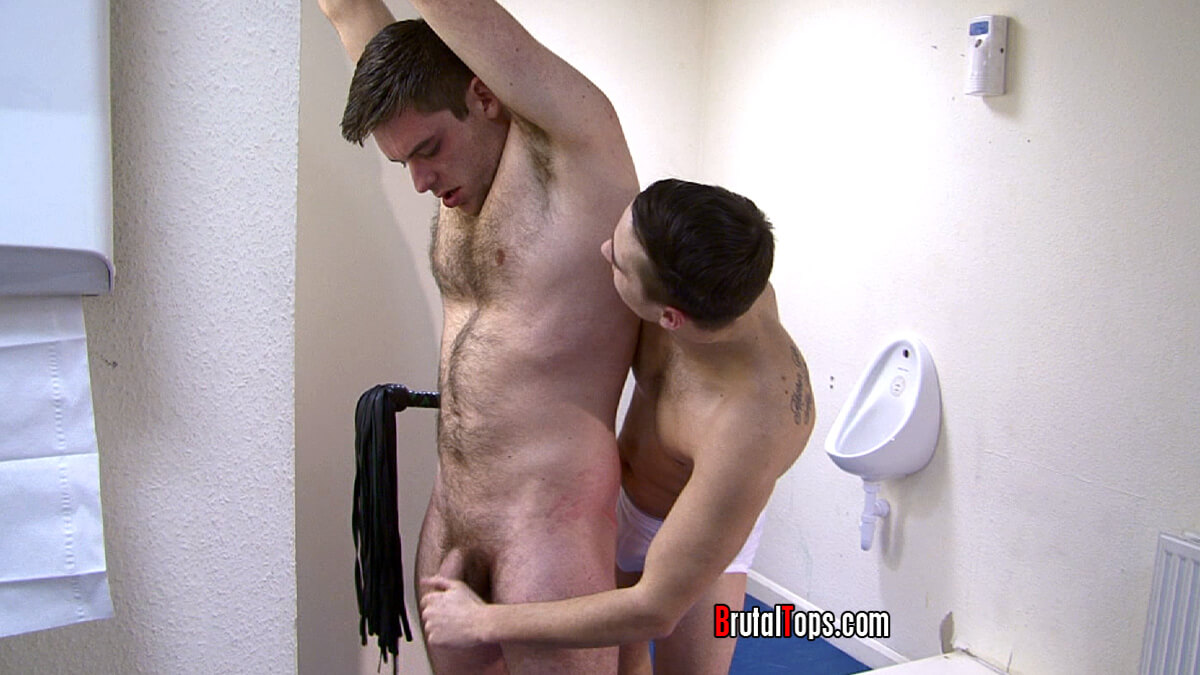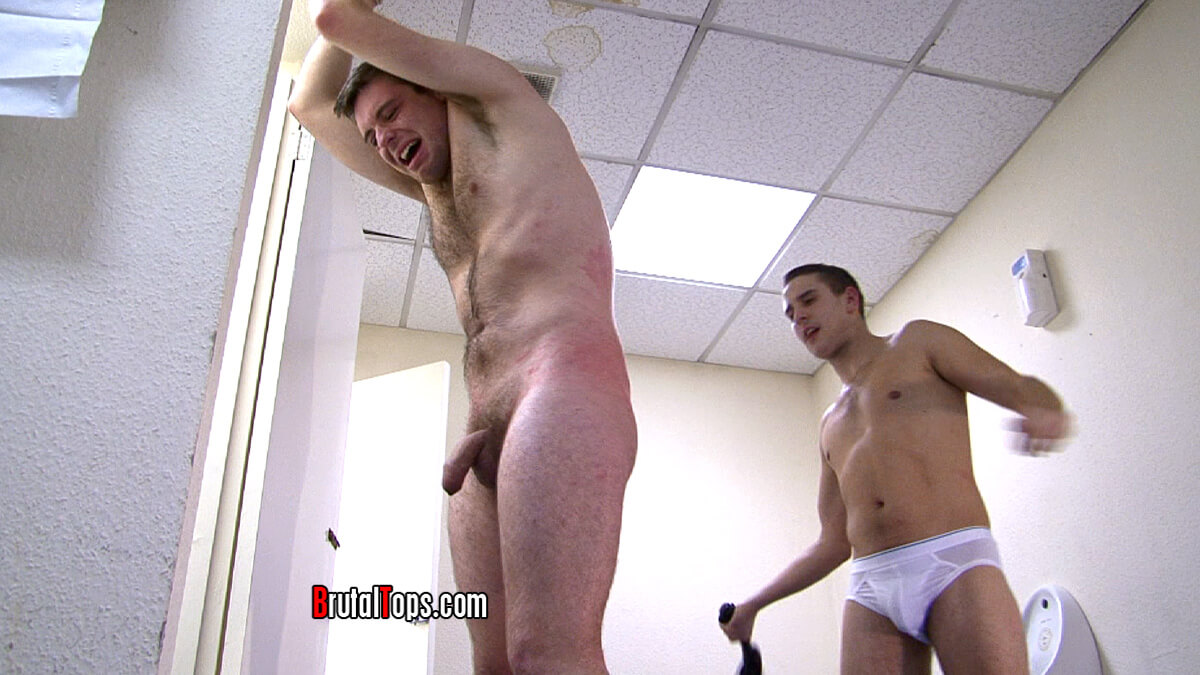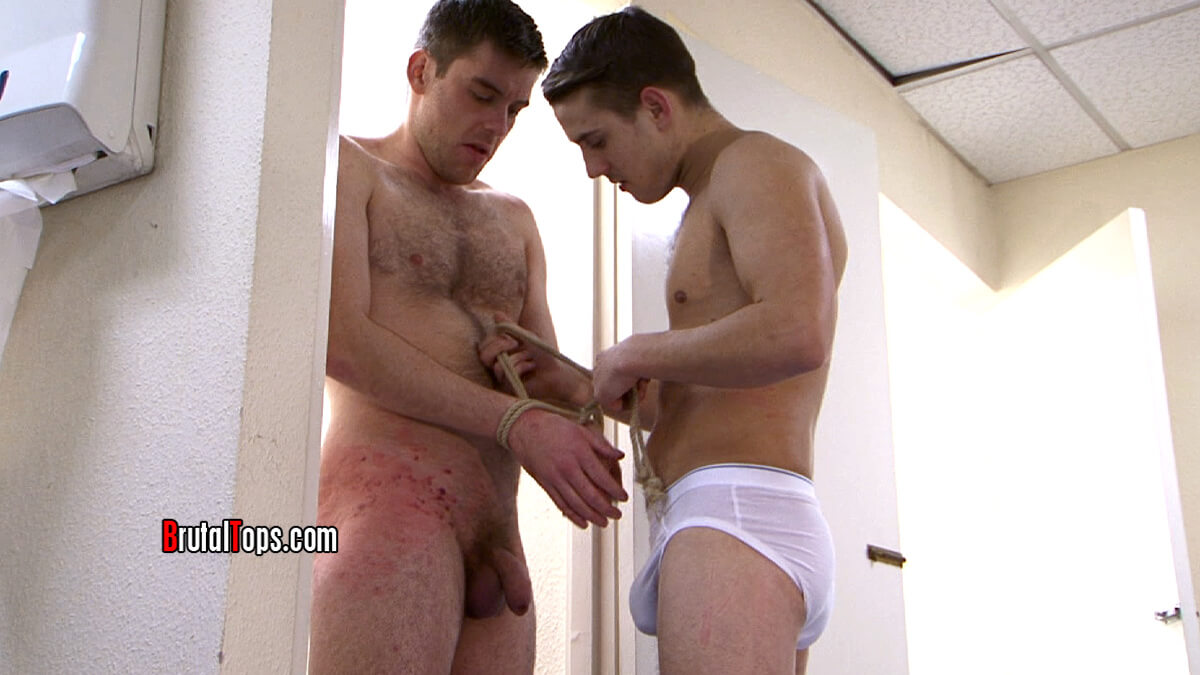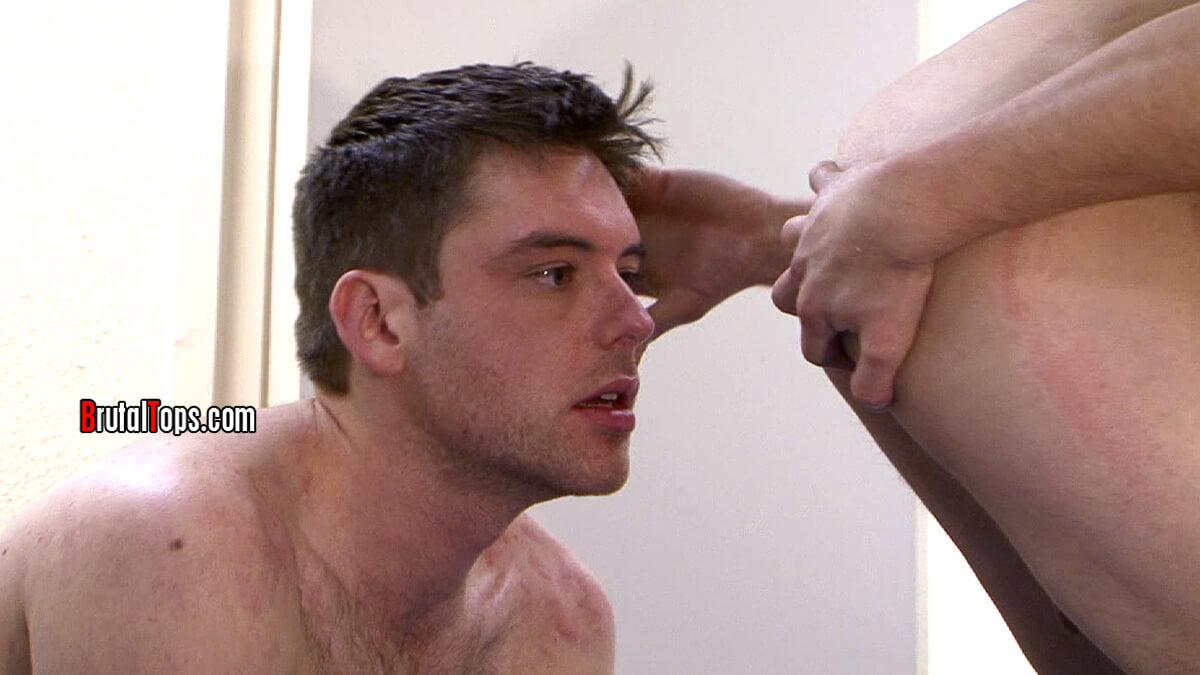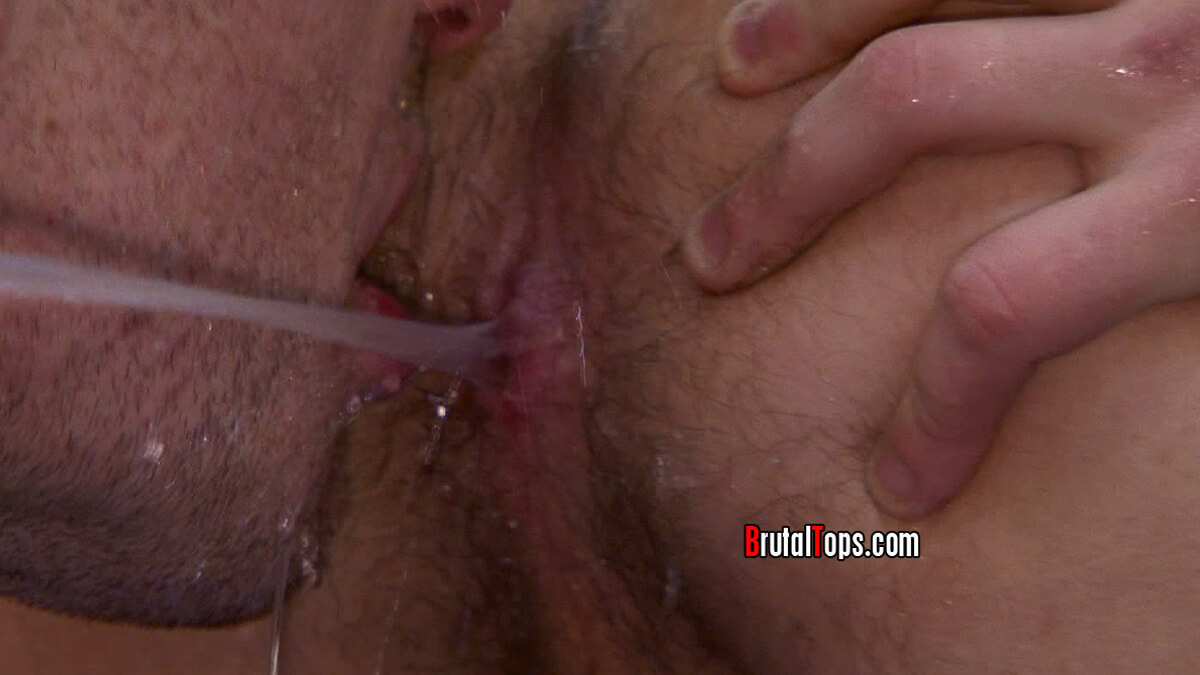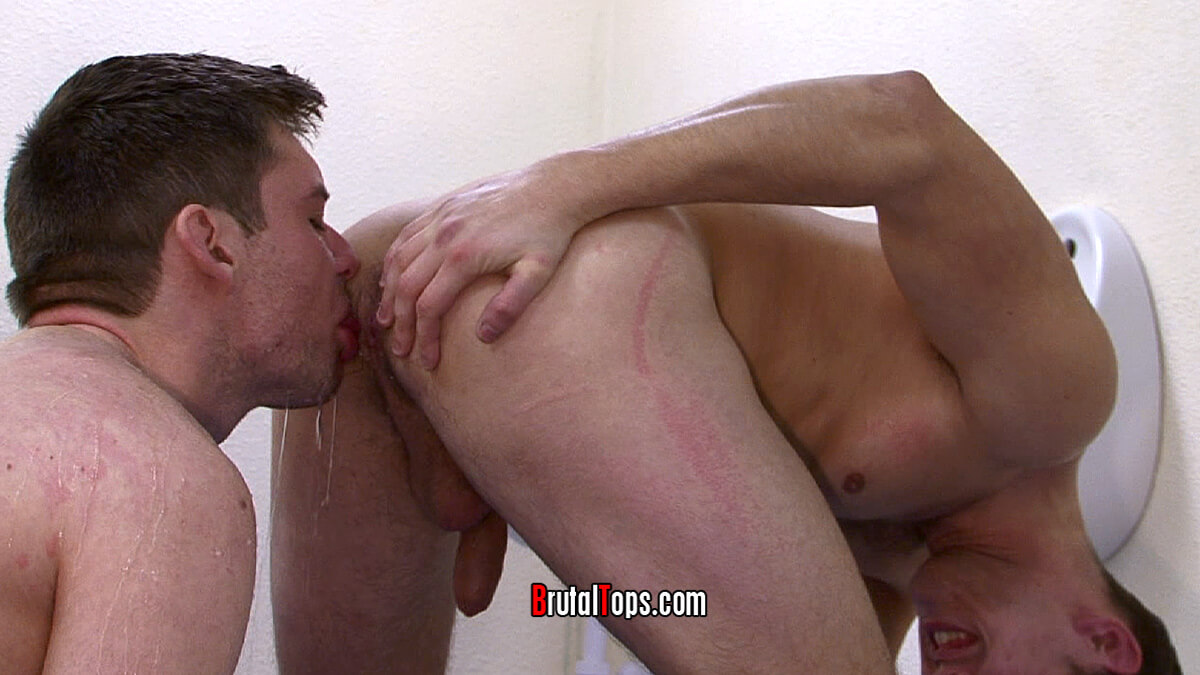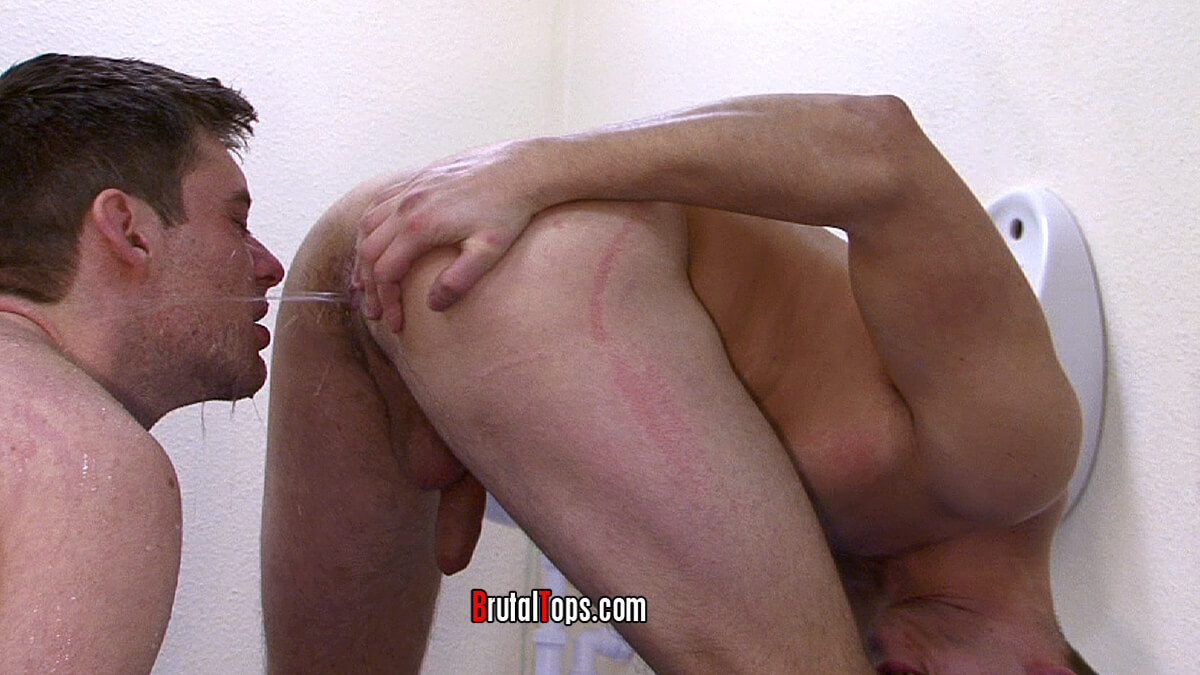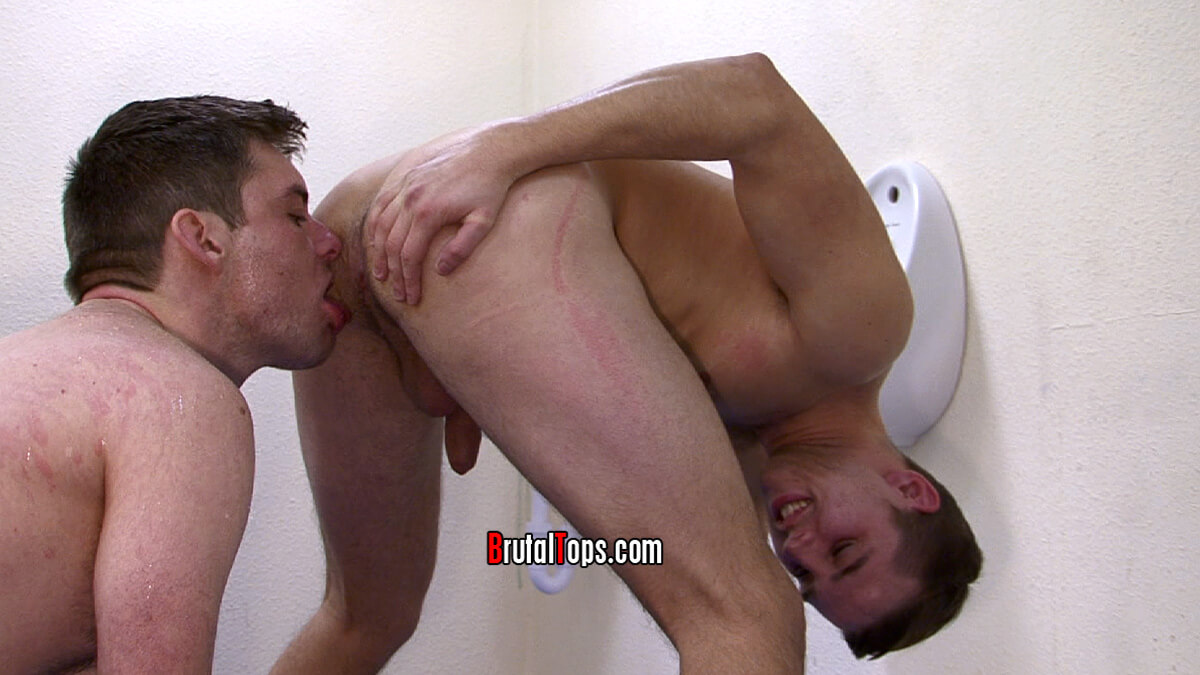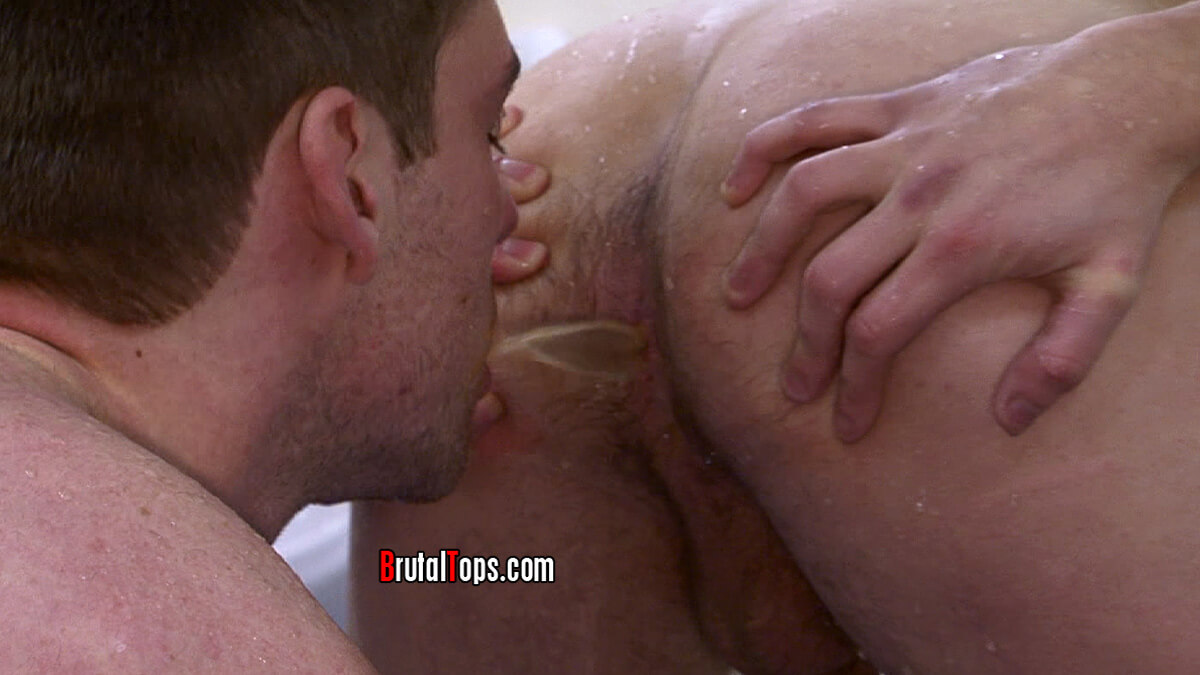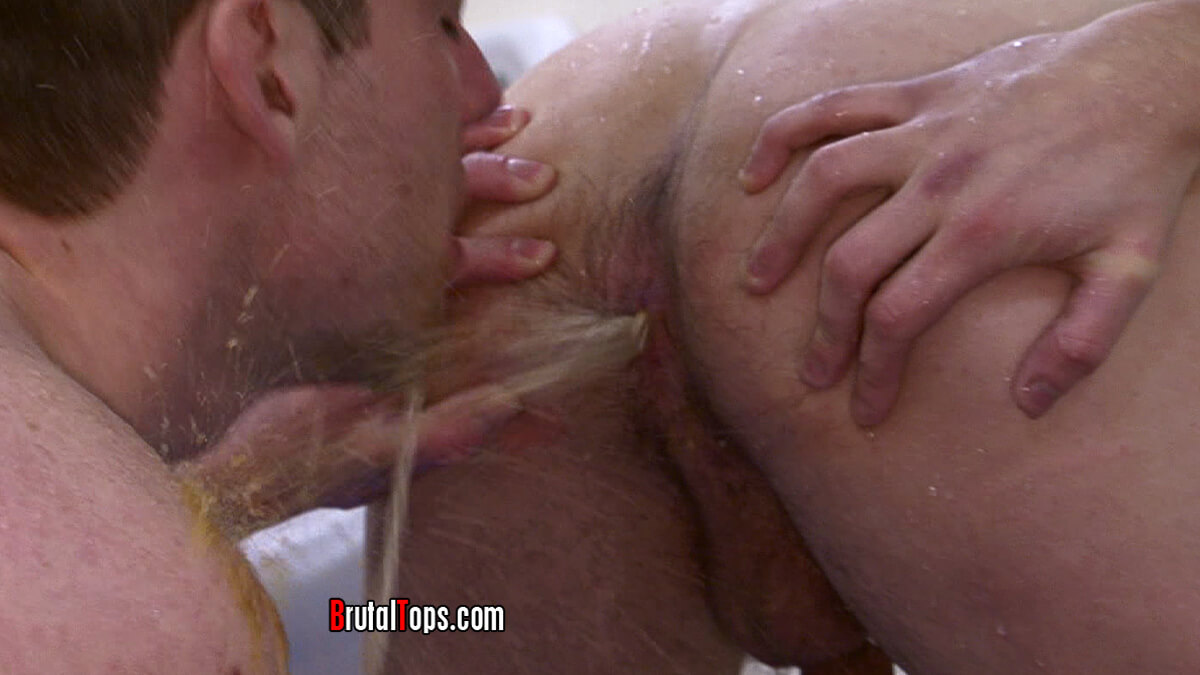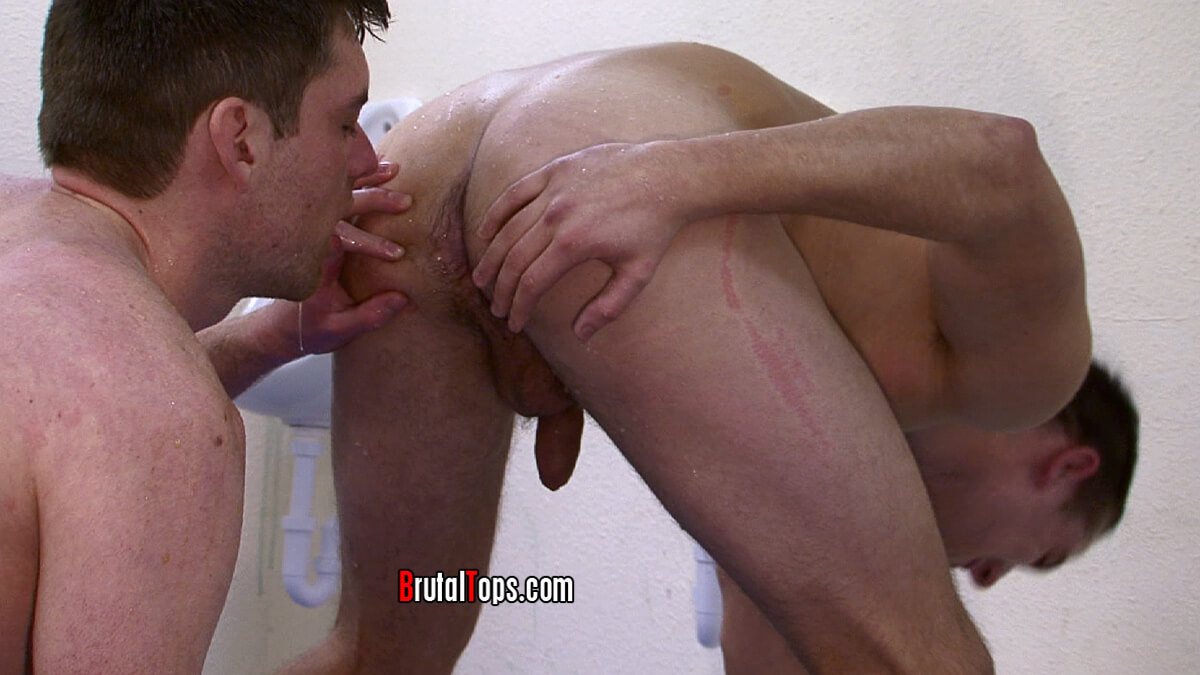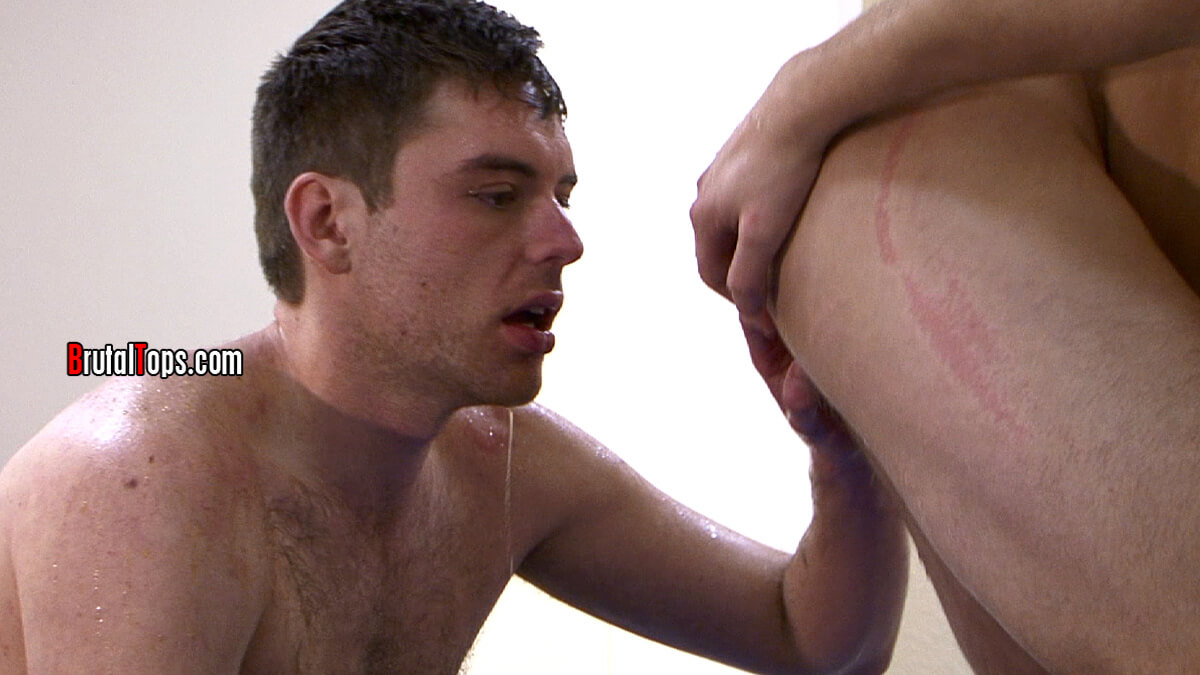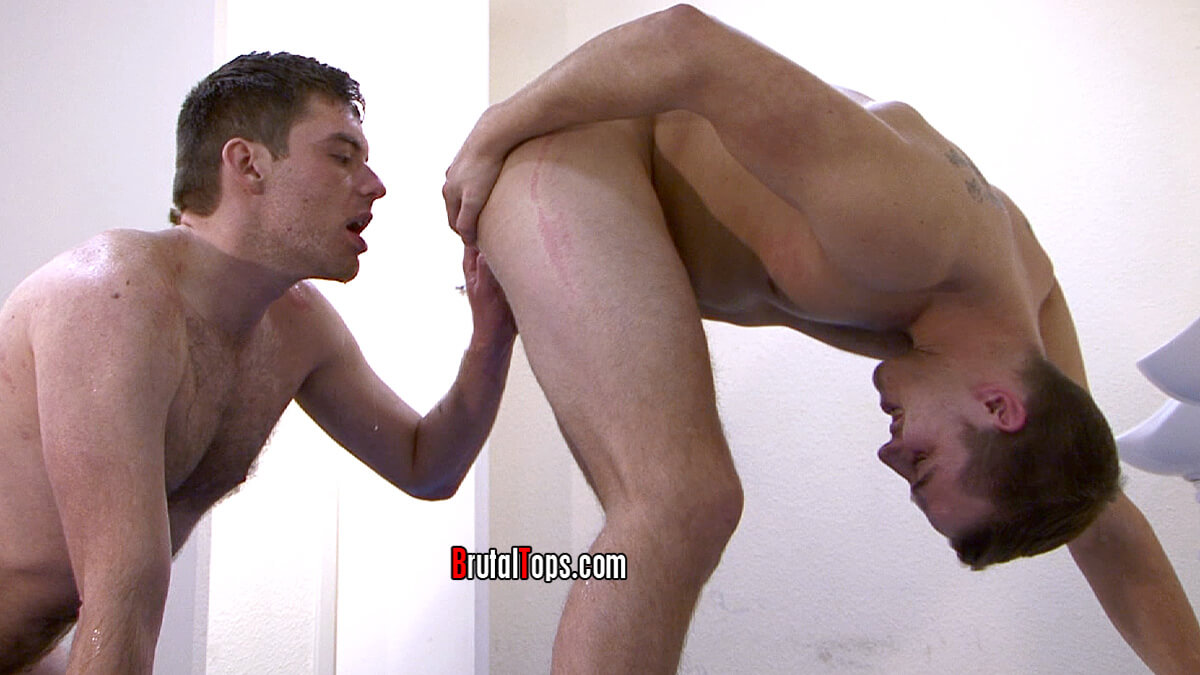 [jwplayer mediaid="3299″]