BrutalTops Master Dave is back and feeling meaner and more crazed to dish out punishment than ever before. He's just finished rugby training and stinks of stale sweat. He drags his sexually pent up body into the locker room and finds feeble bottom james skulking around.
To teach this sub a lesson he won't forget, Dave ties the bottom to a bench and makes him take off his shorts. Then he reverses into the bottom's face and makes him lick the fetid jockstrap and then his stinking, sweaty ass. Dave meanly scrapes his studded boots into the bottom's cock and balls before stomping on them, causing the sub much pain and distress.
Now the top is getting turned on so he unties the bottom and makes him lick his rugby boots clean. The sub's feeble efforts at this basic task are harshly dealt with using the belt that Dave has hanging ominously on the wall. This failure is punished by the dominant Master pissing into the bottom's mouth and sub james is ordered to swallow every last drop or there will be dire consequences.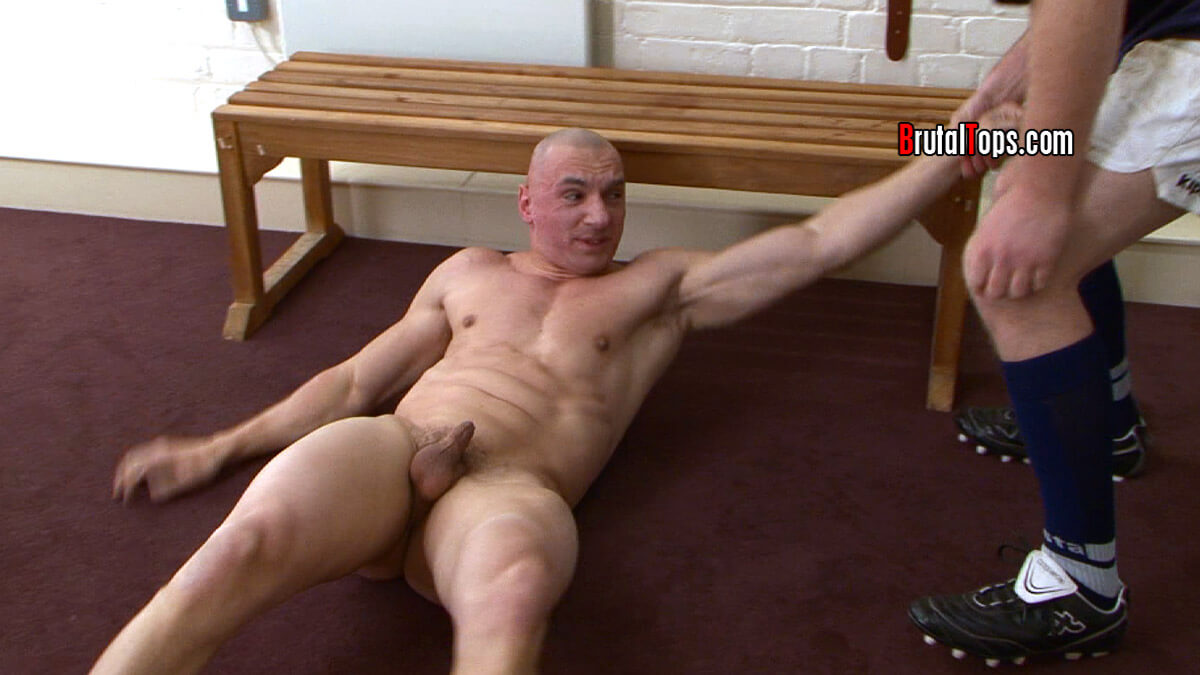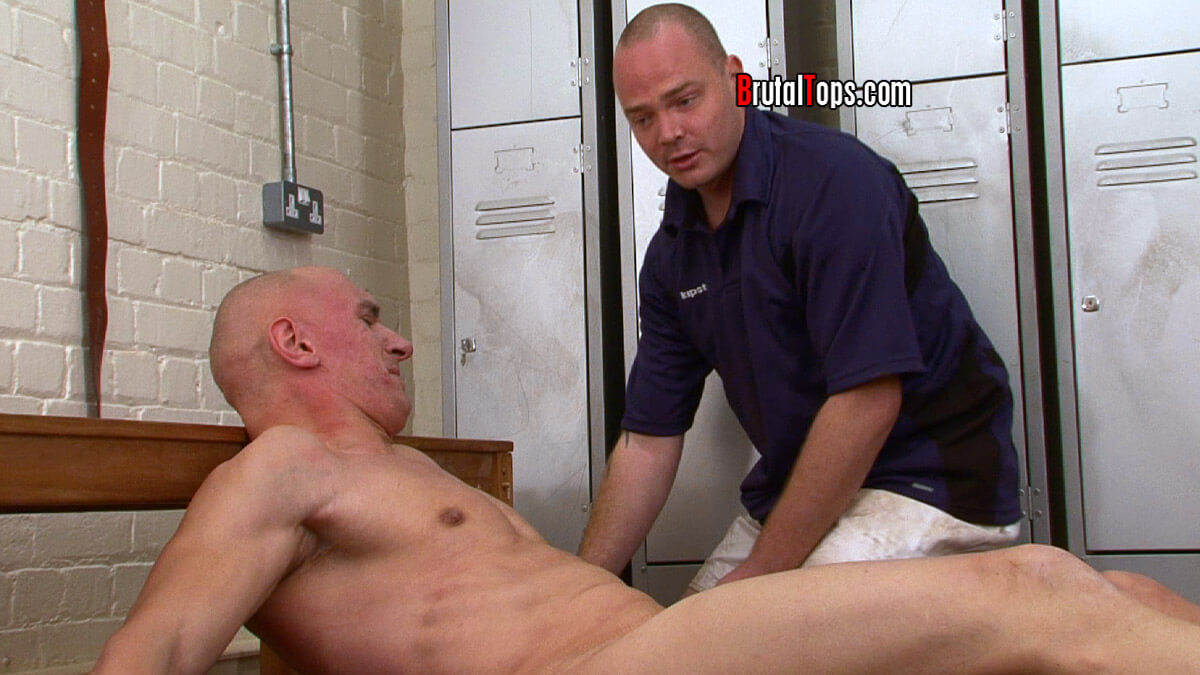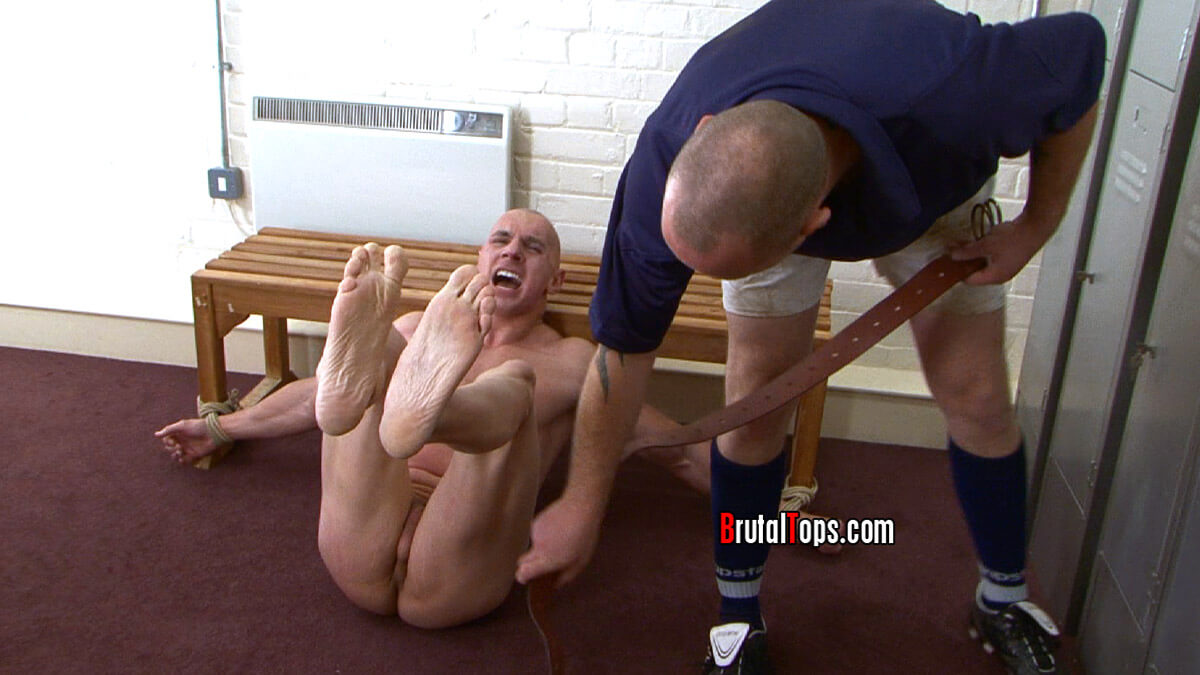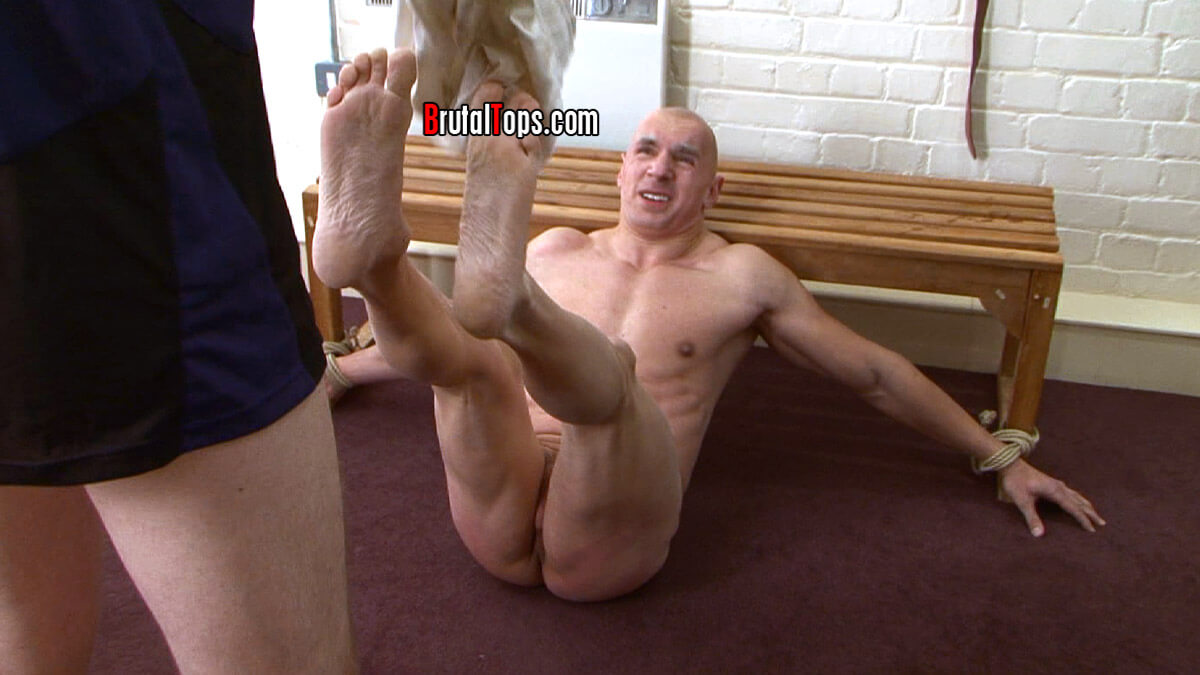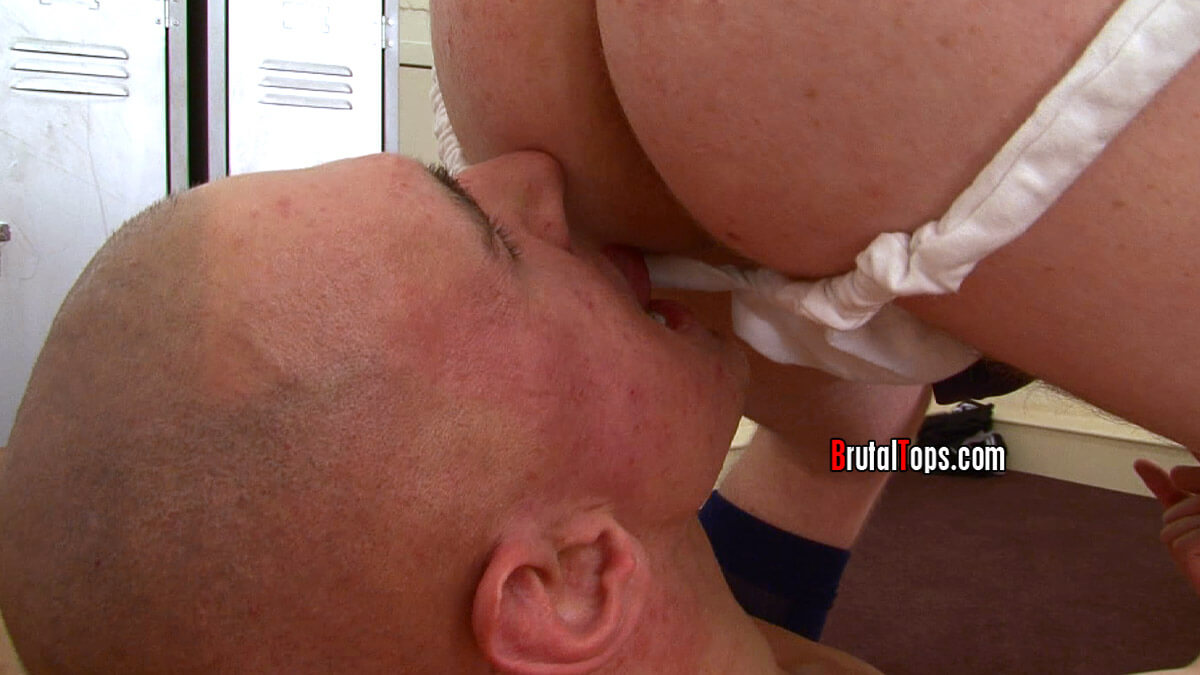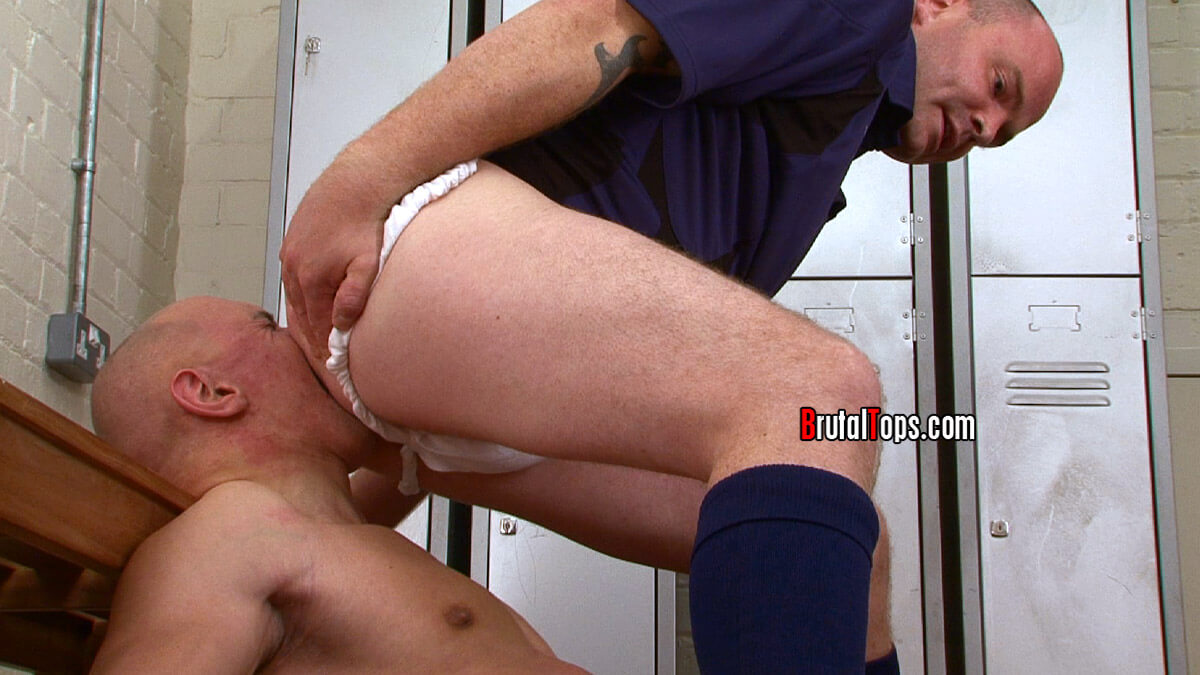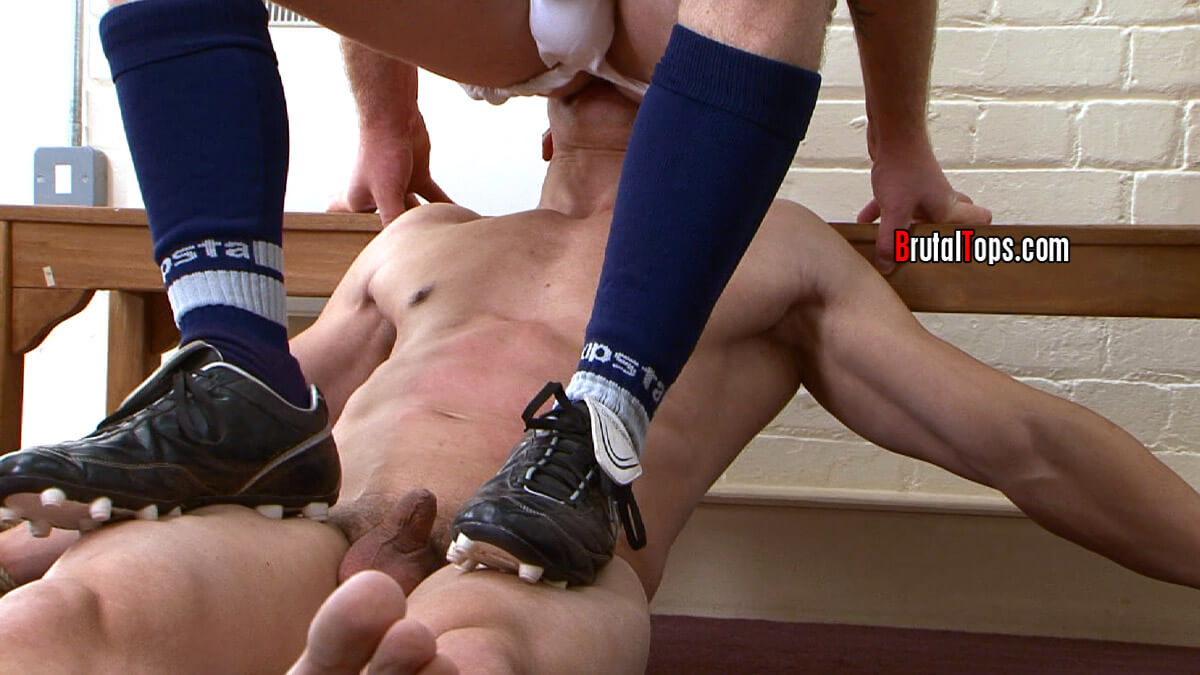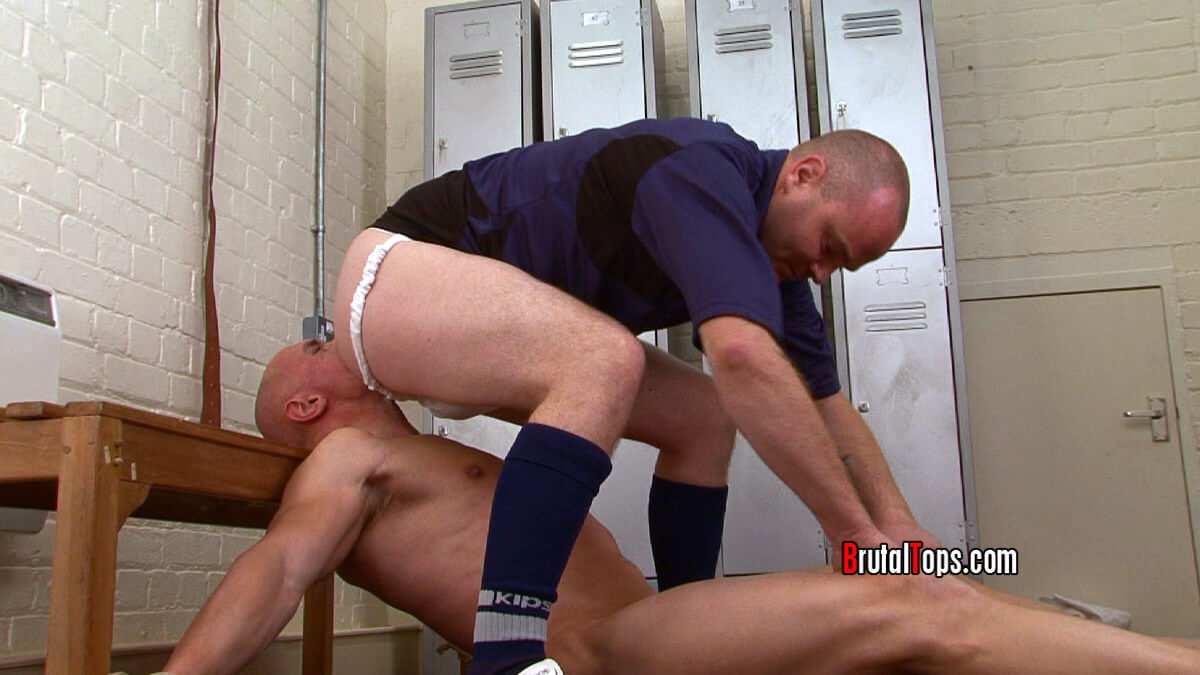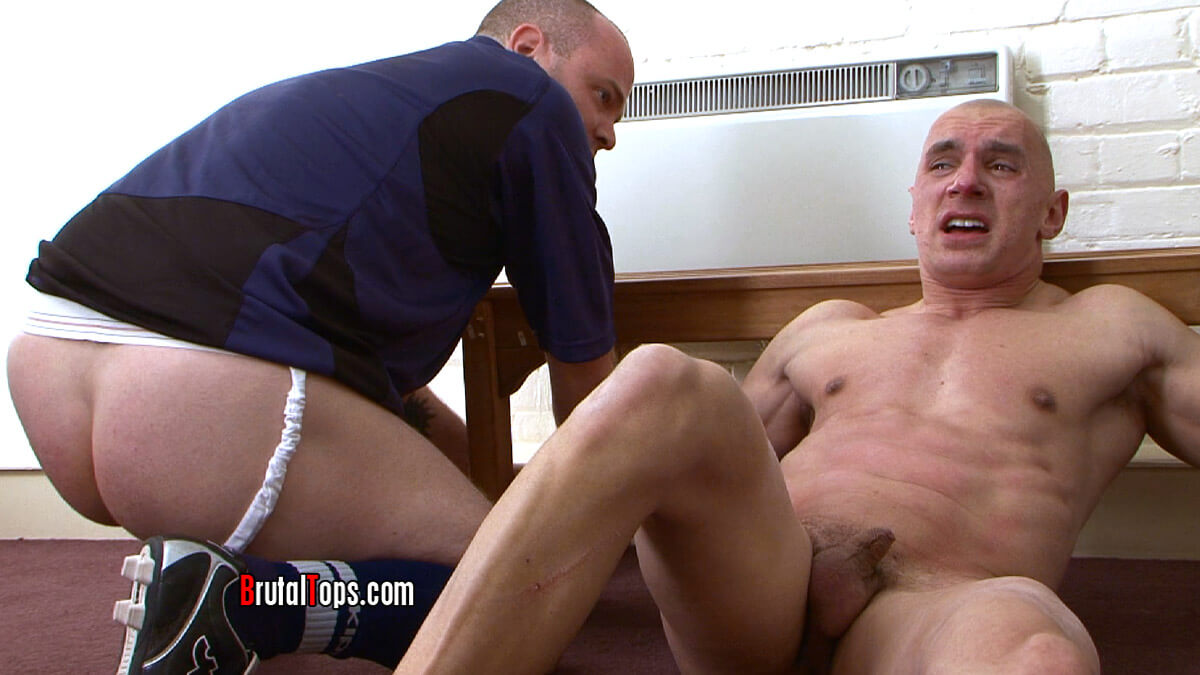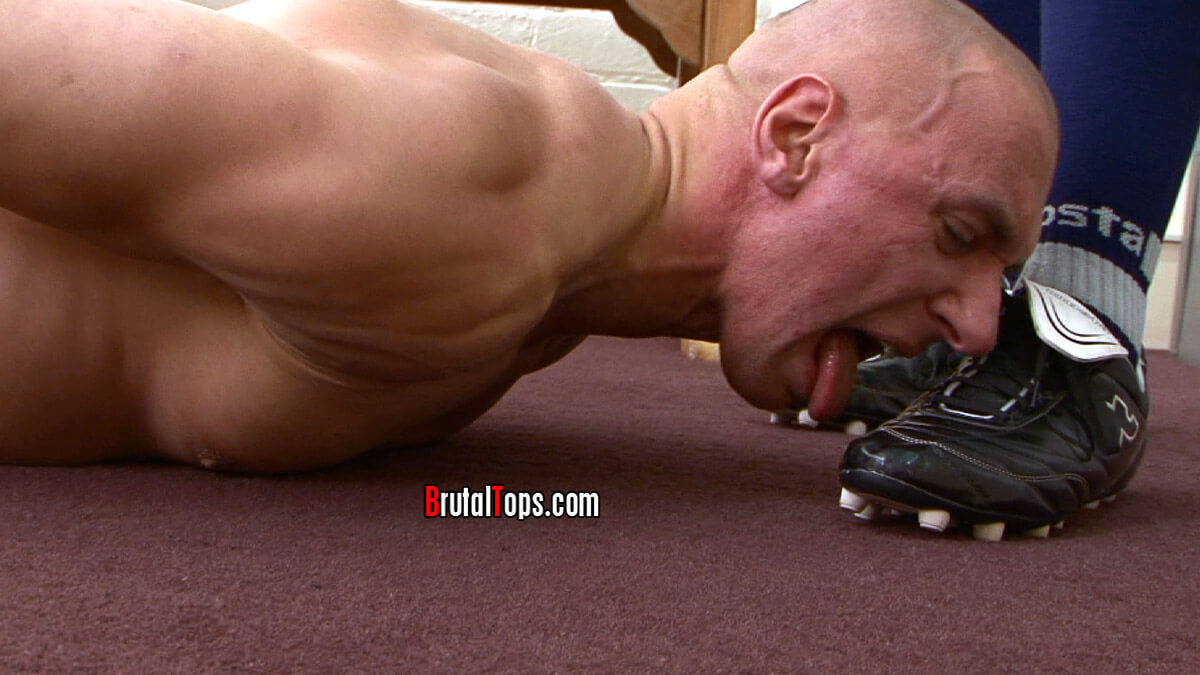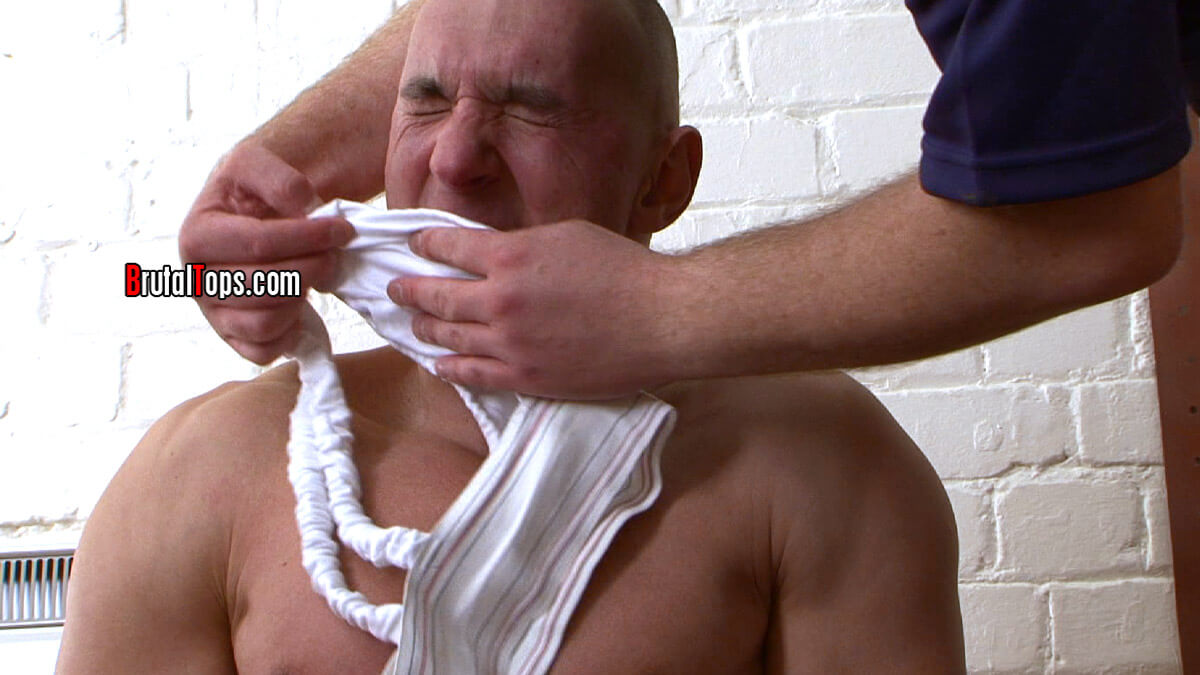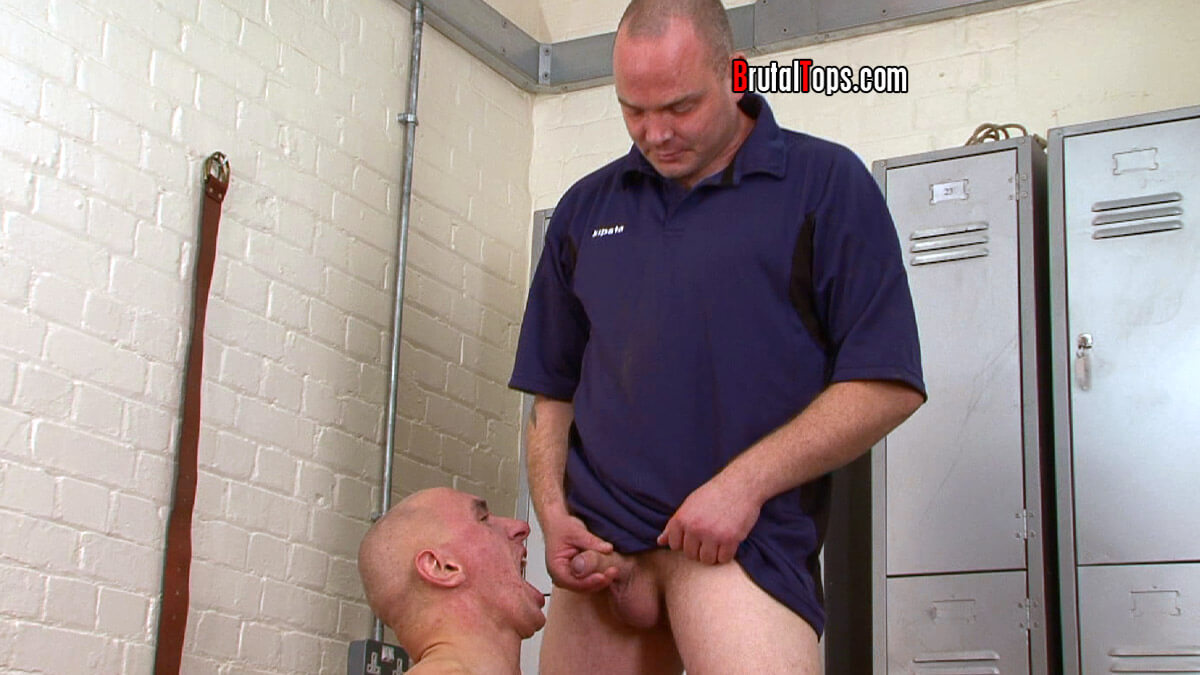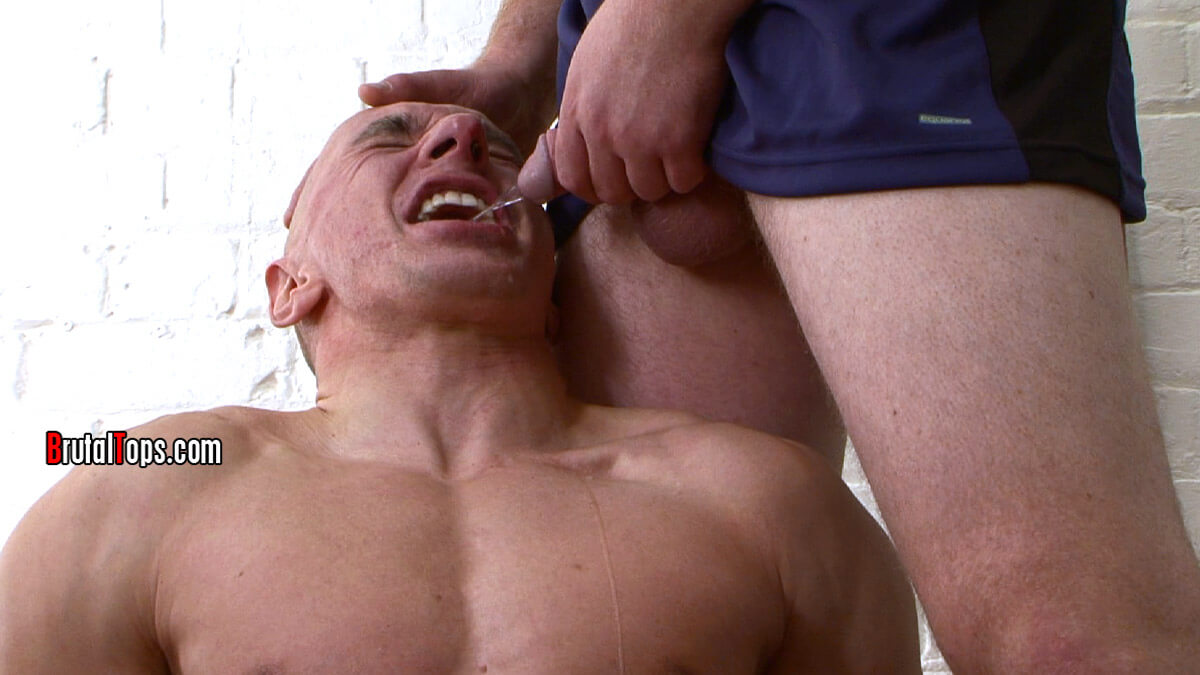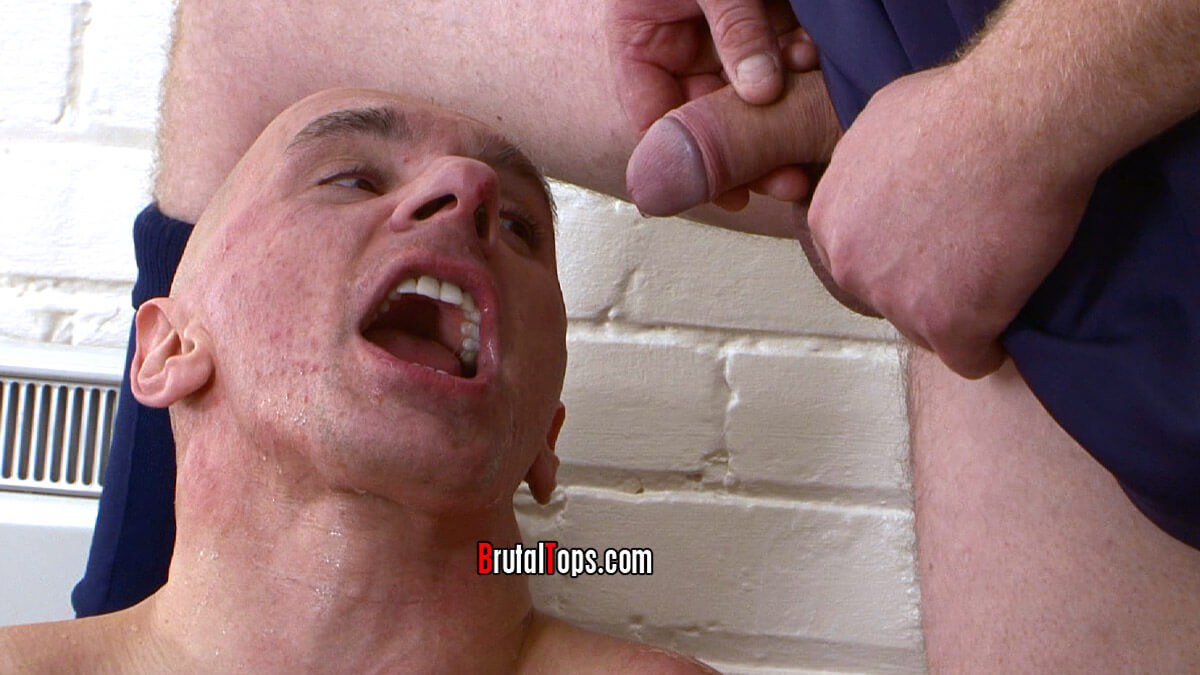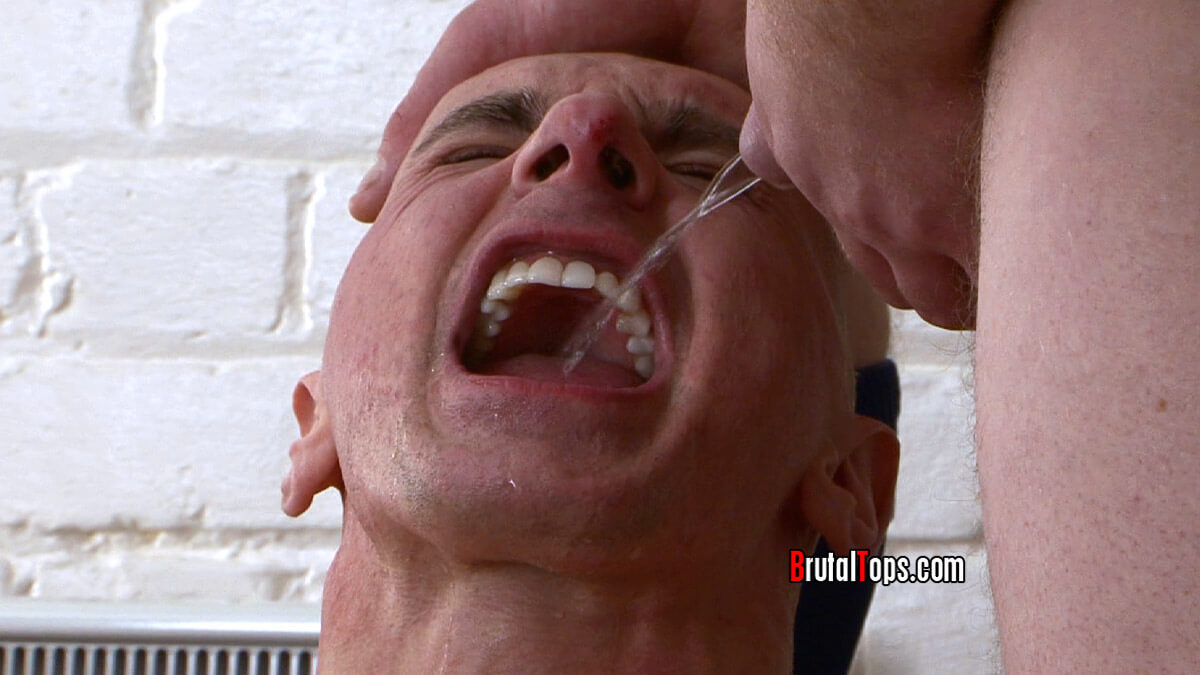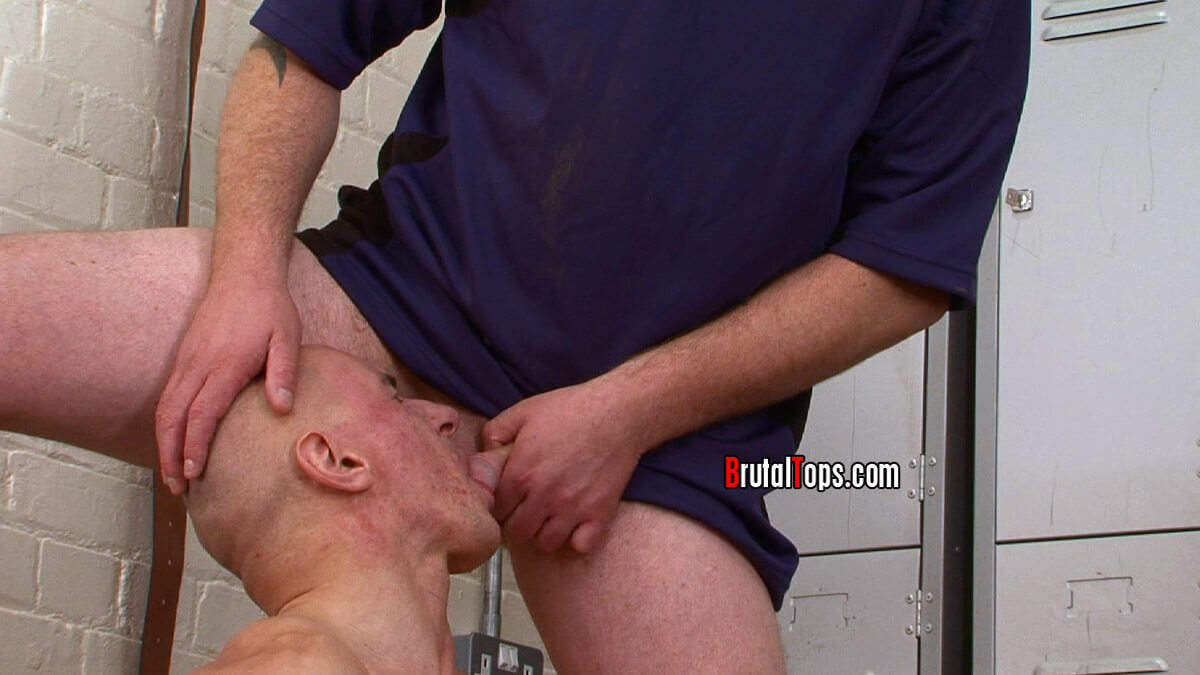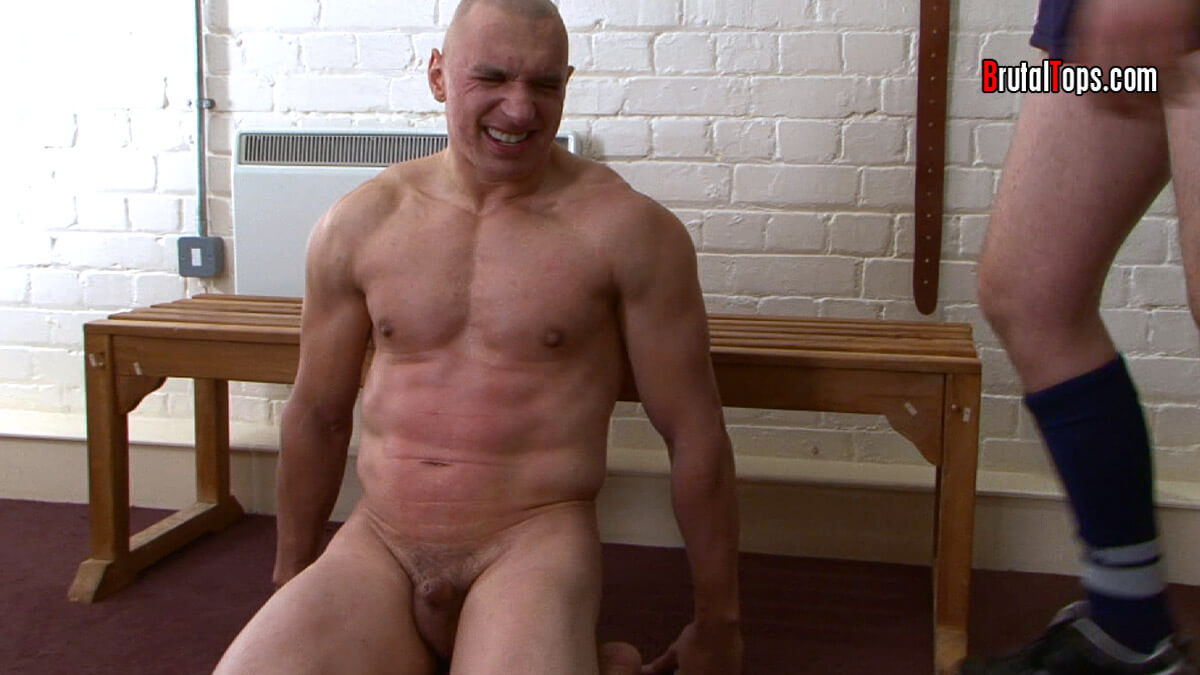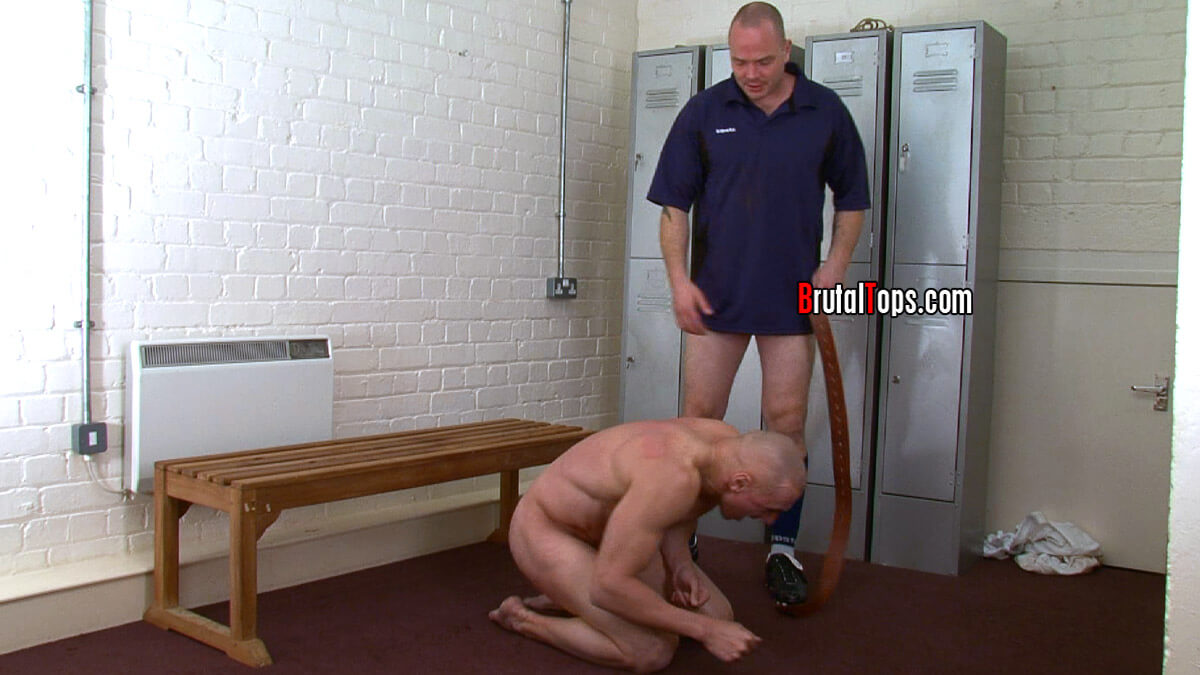 [jwplayer mediaid="3038″]