Love this slave initiation method…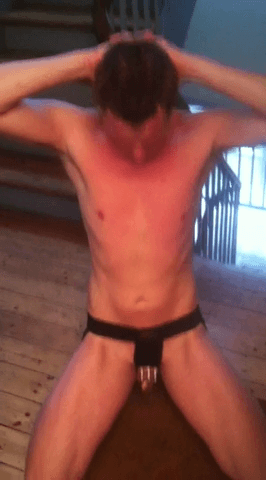 new slave – his first visit. Ordered slave to arrive directly from hour long run while self locked in chastity and plugged. Opened the door ordered him to kneel and strip for me in my apartment stairwell in broad daylight. he immediately obeyed and had arrived as ordered so he was allowed inside to start training.
I sent him home after our first session without letting him cum. When he arrived home he contacted Me begging to be allowed to cum. I said yes – for a video of him cumming on his largest dildo then fucking himself on cum soaked dildo. Not only did he follow instructions – he was so horny from our session – he came twice ! he was punished for cumming again without permission in our next session.
and … of course, before meeting him:
slave sent Me videos prior to meeting with him to show Me what a little submissive bitch it is and craves humiliation. Videos include drinking his own piss, chastity, dildo, ass to mouth, acting like a dog humping things, pup tail.