Here are the second part of this BDSM Dungeon, pics of my slave in bondage and hanging positions 🙂
Again, if you want to see the full prison capture experience at EdgeDungeon, please check this post:
https://bootedray.com/my-pics/slave-in-prison/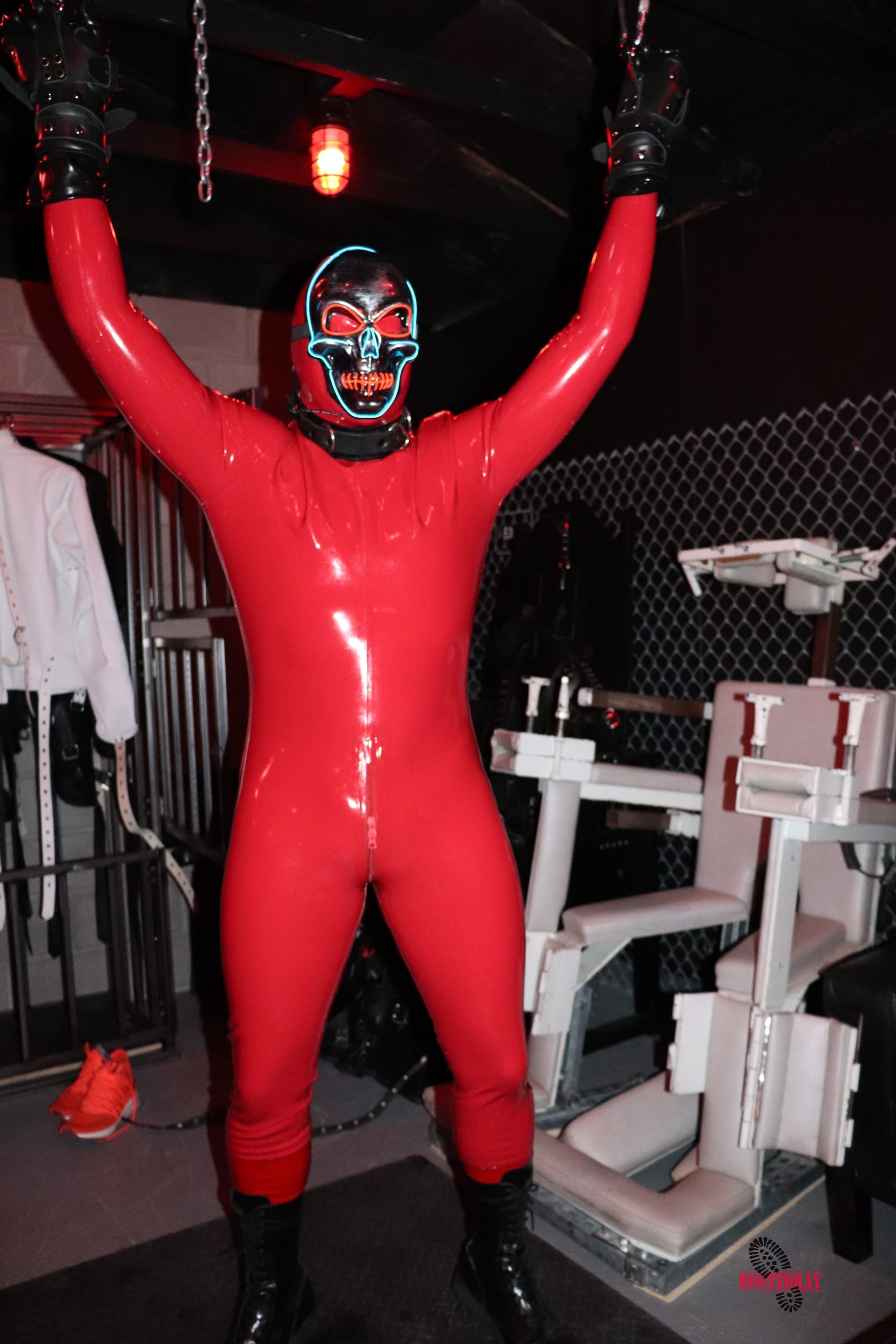 Don't you love a full red rubber suit ?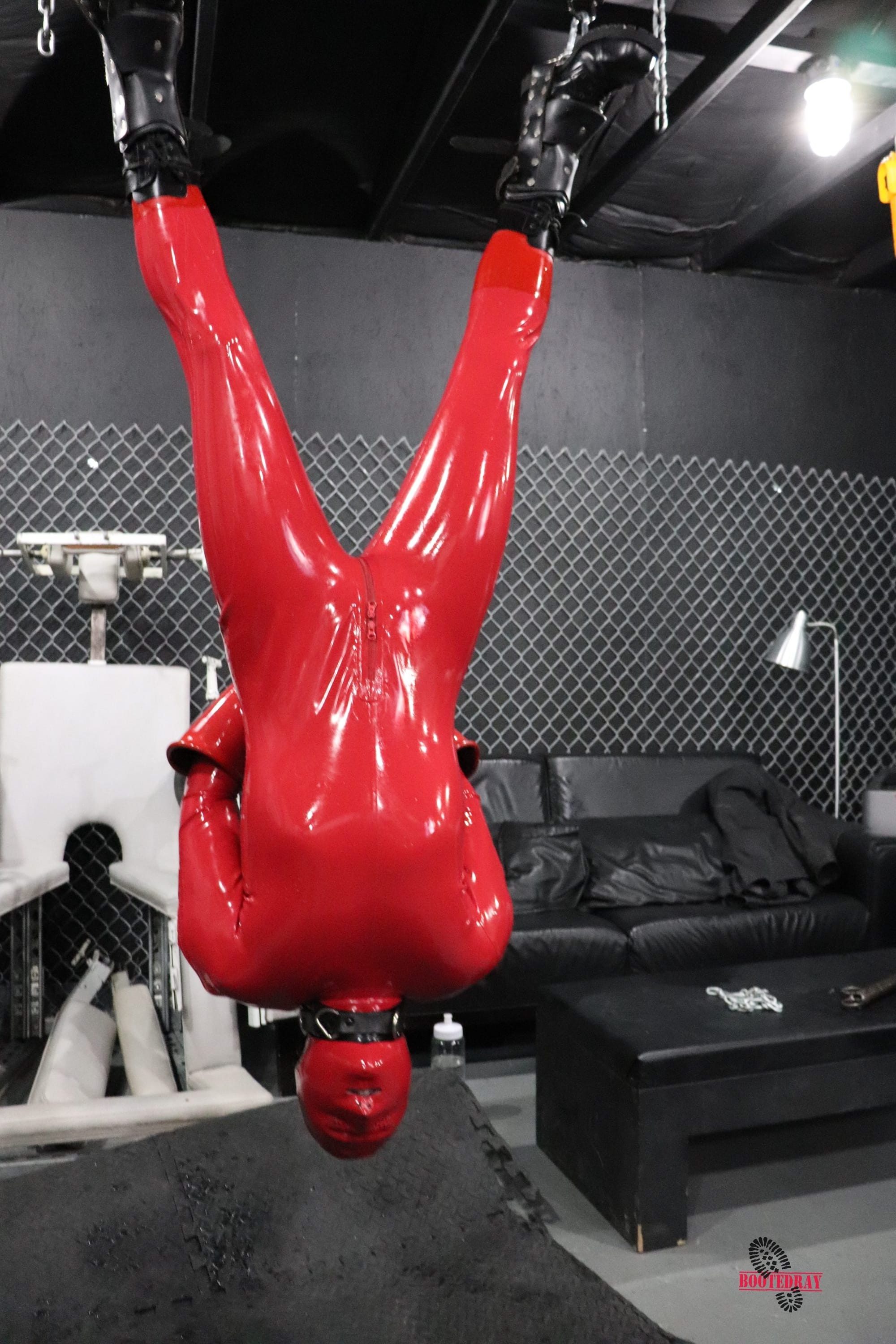 He said the feeling is good to be hanged 🙂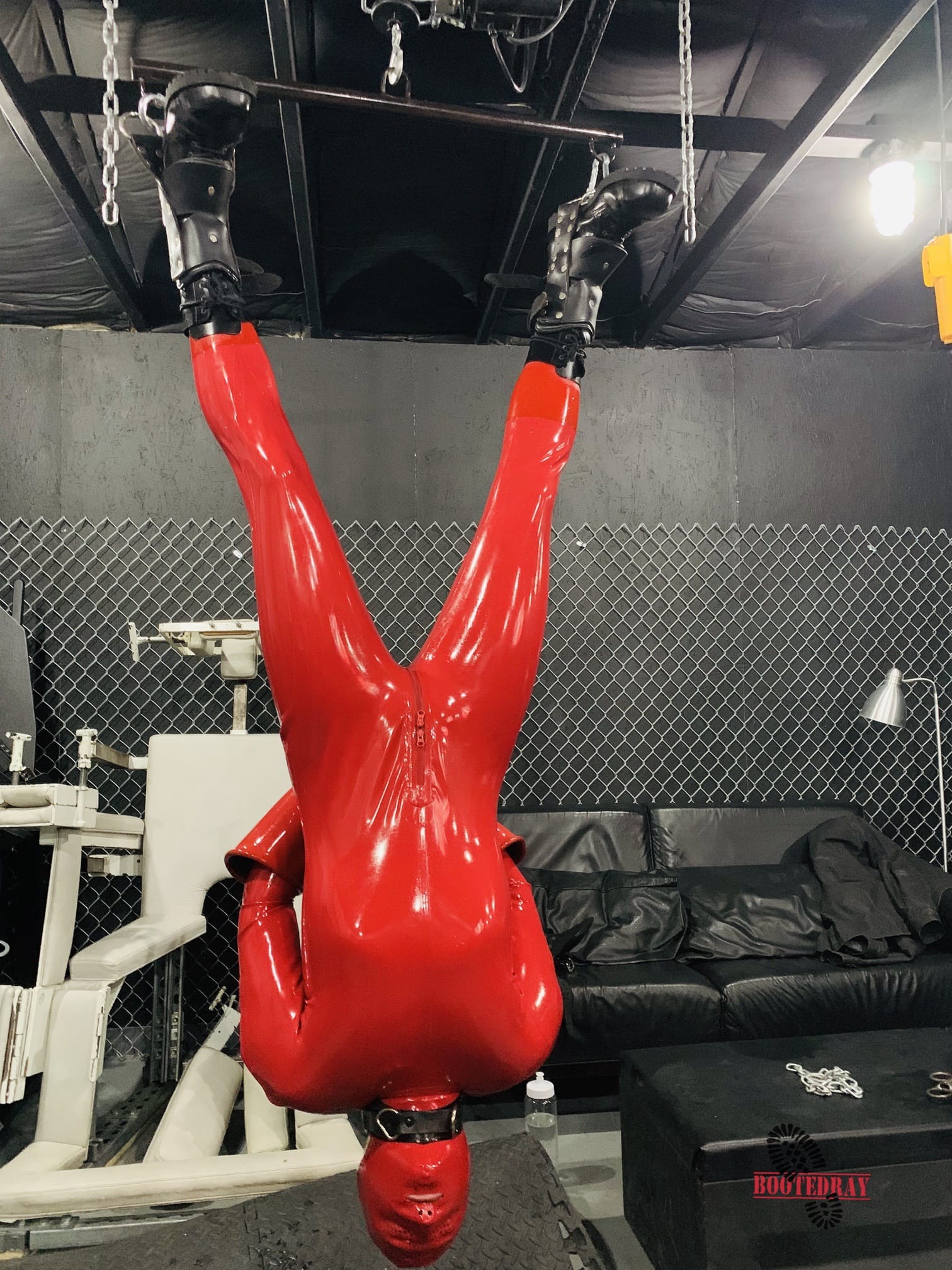 Interesting that this one was taken by my iPhone XR…looks like better red rubber?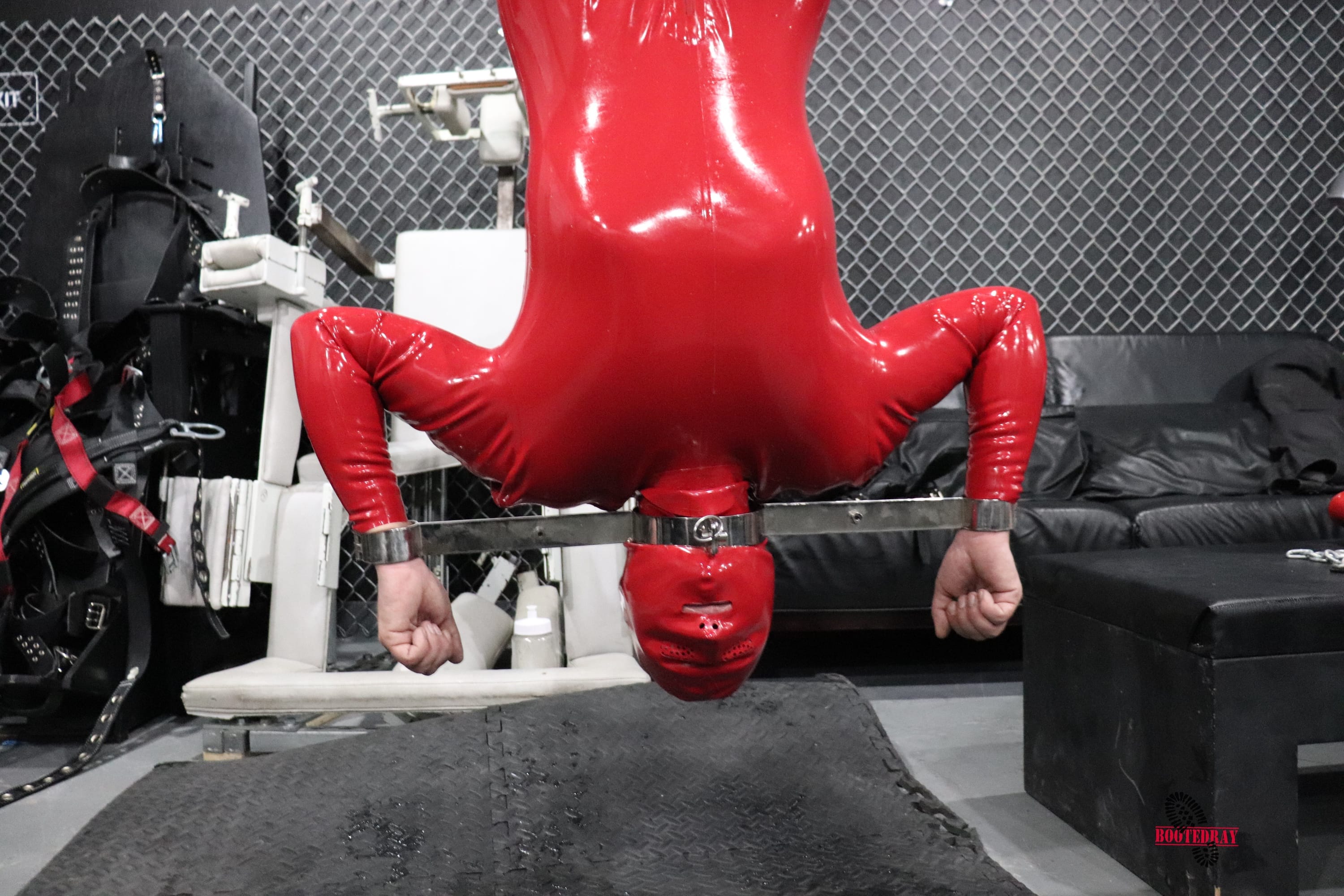 Need to give him some extra bondage so he cannot escape in this dungeon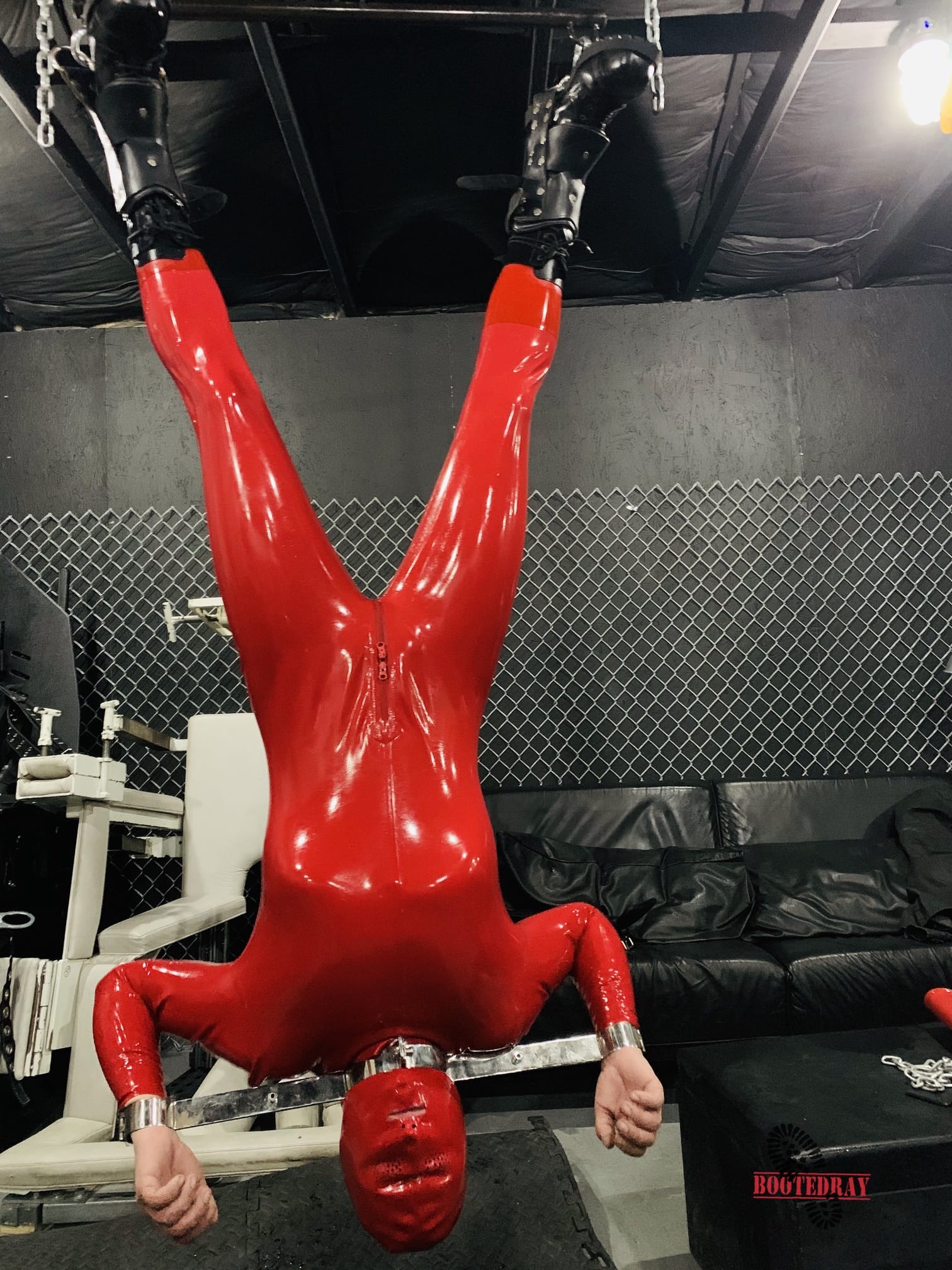 mmmmmmmmmm. Are you my next rubber slave?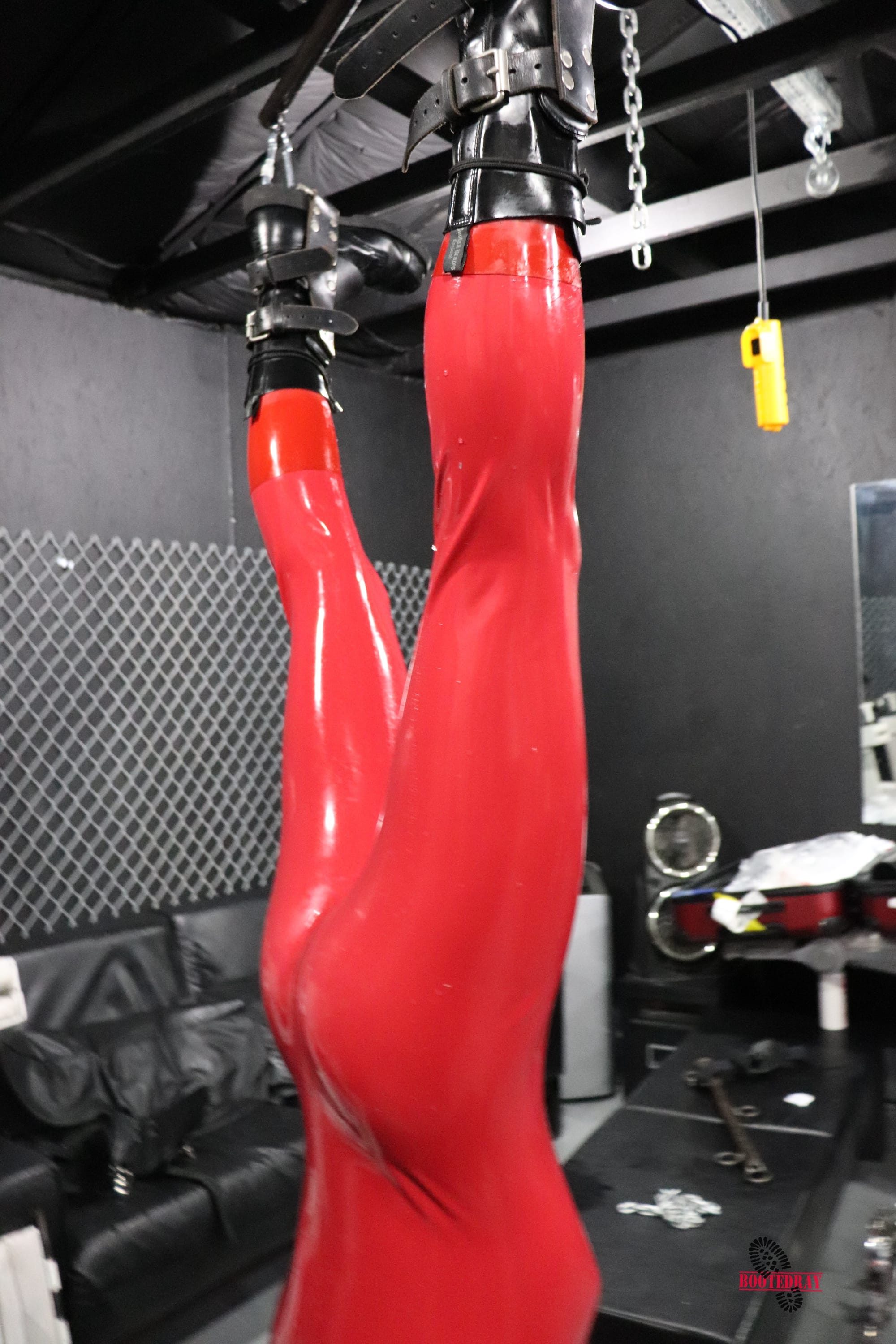 He has a nice bubble ass, don't you think ?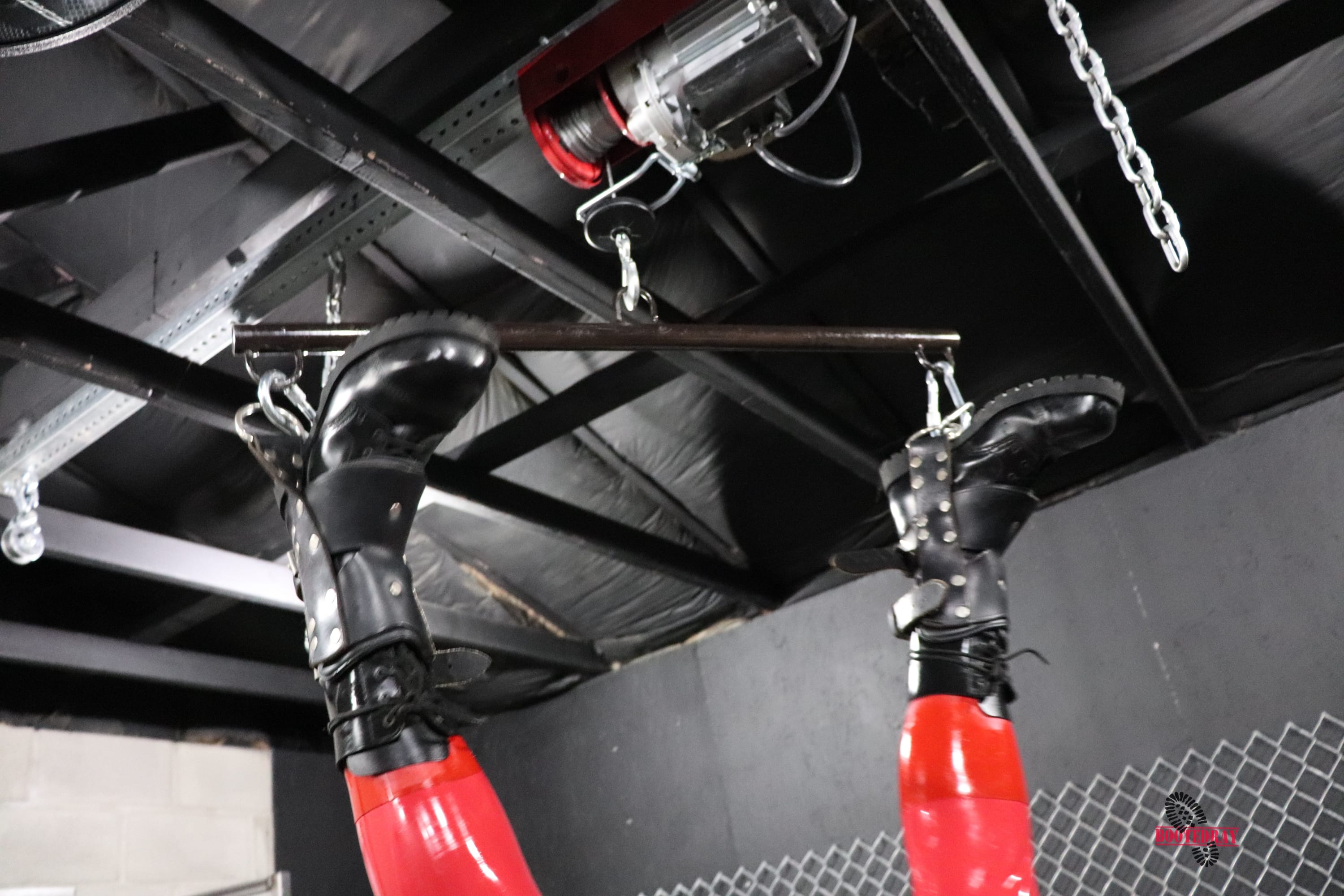 Fully locked and secured for his feet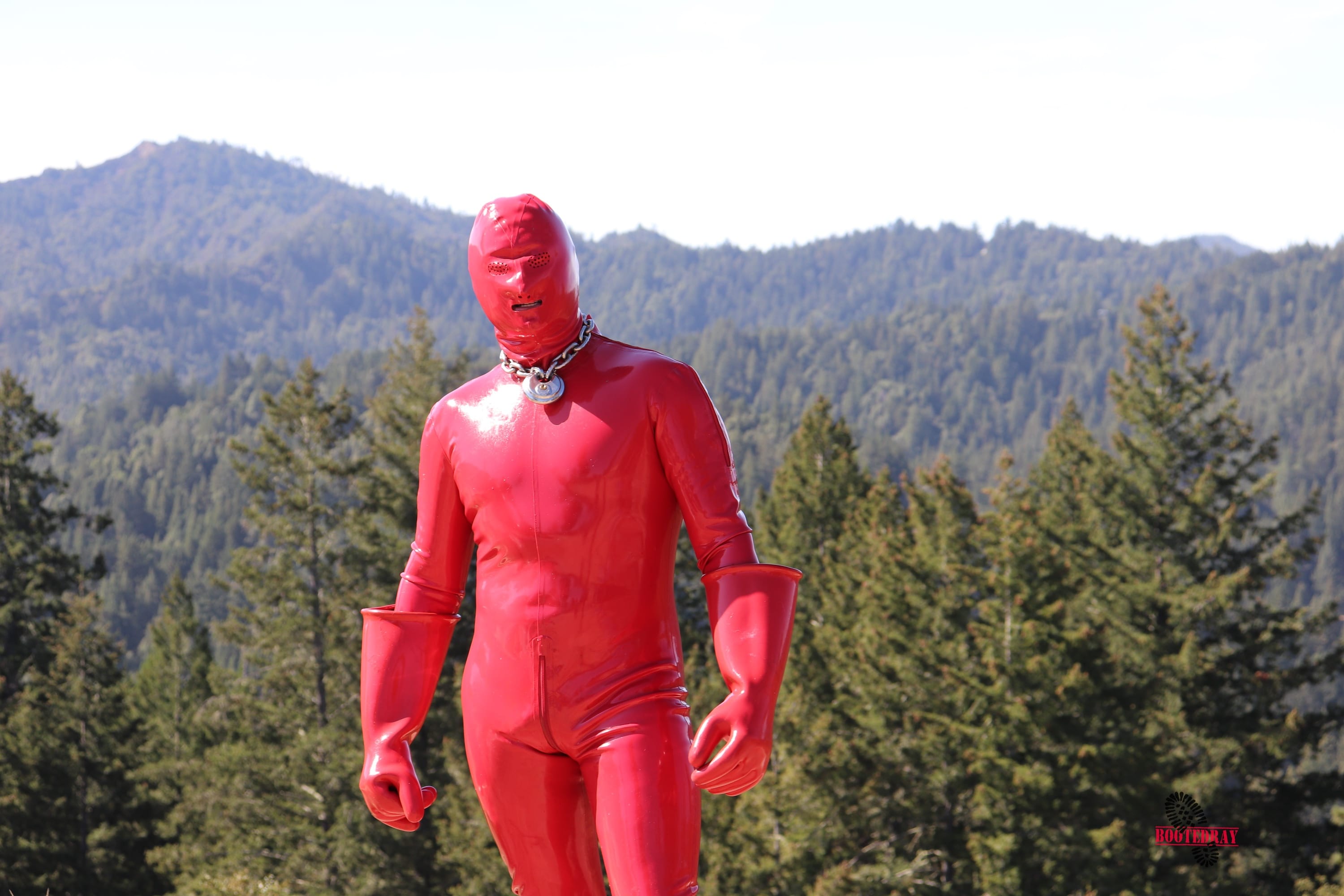 Looking good for this red rubber slave in the nature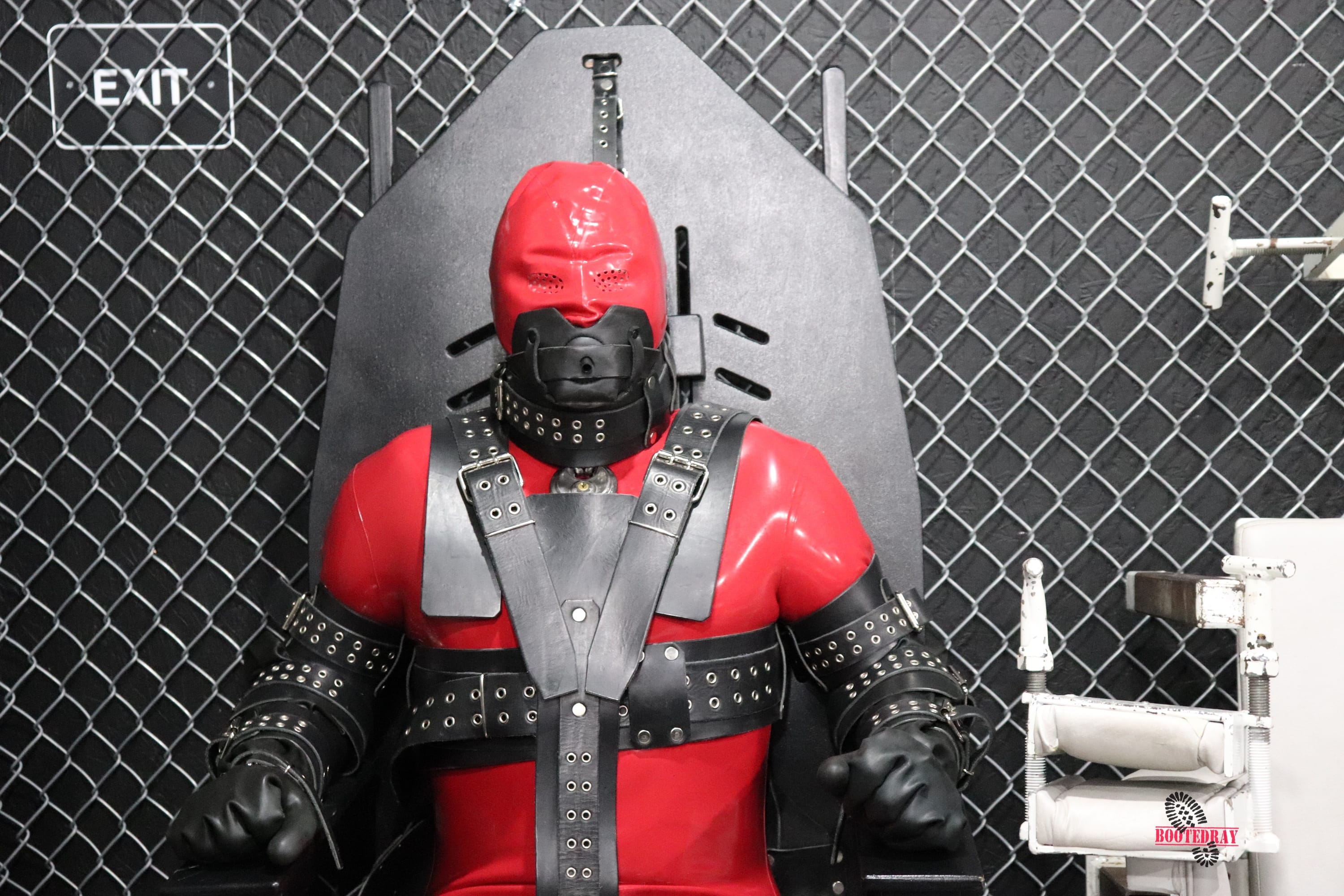 Now I put him into this awesome leather bondage chair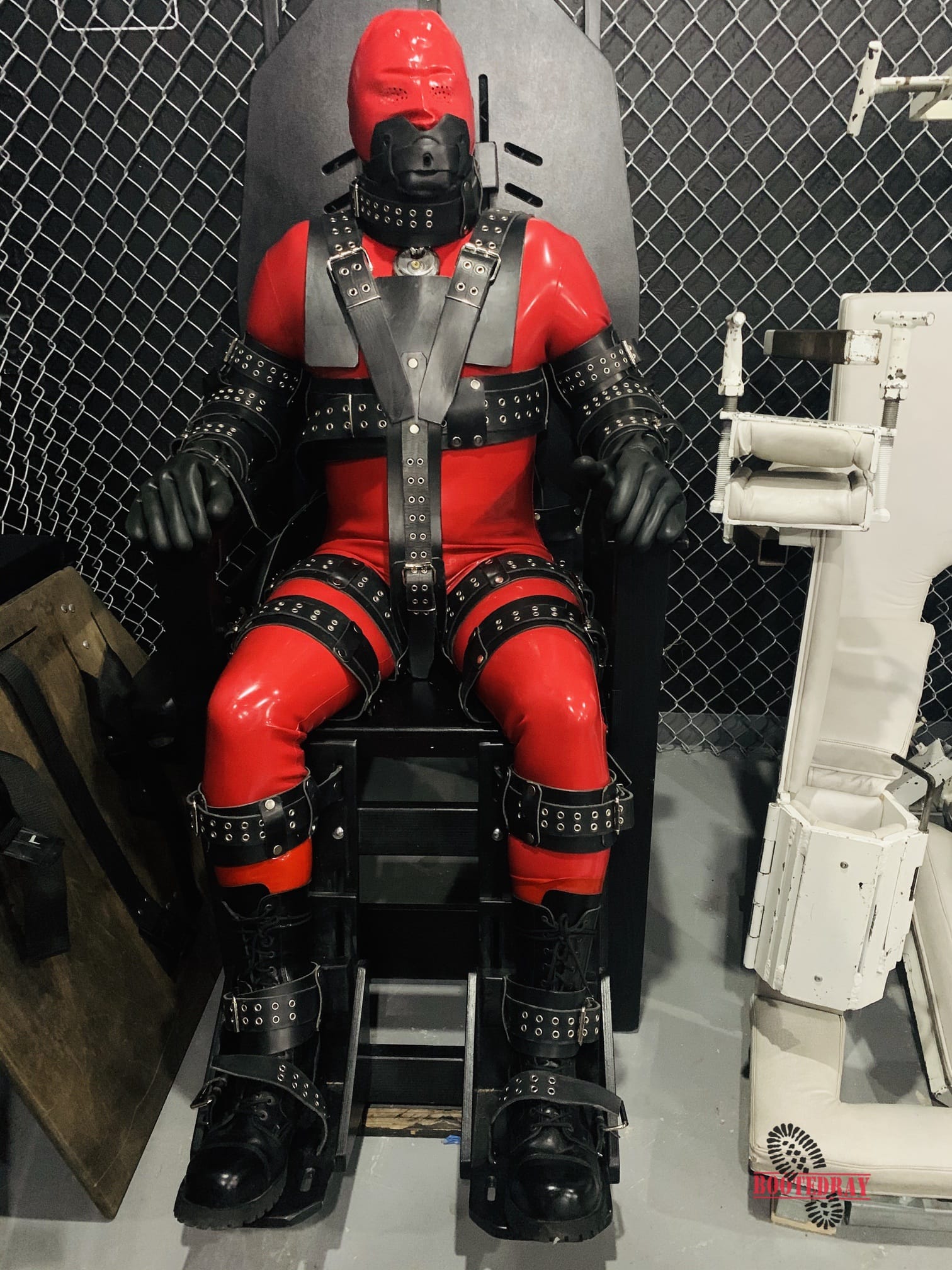 Red and Black, perfect color combination. Did you notice the lock on his neck as well?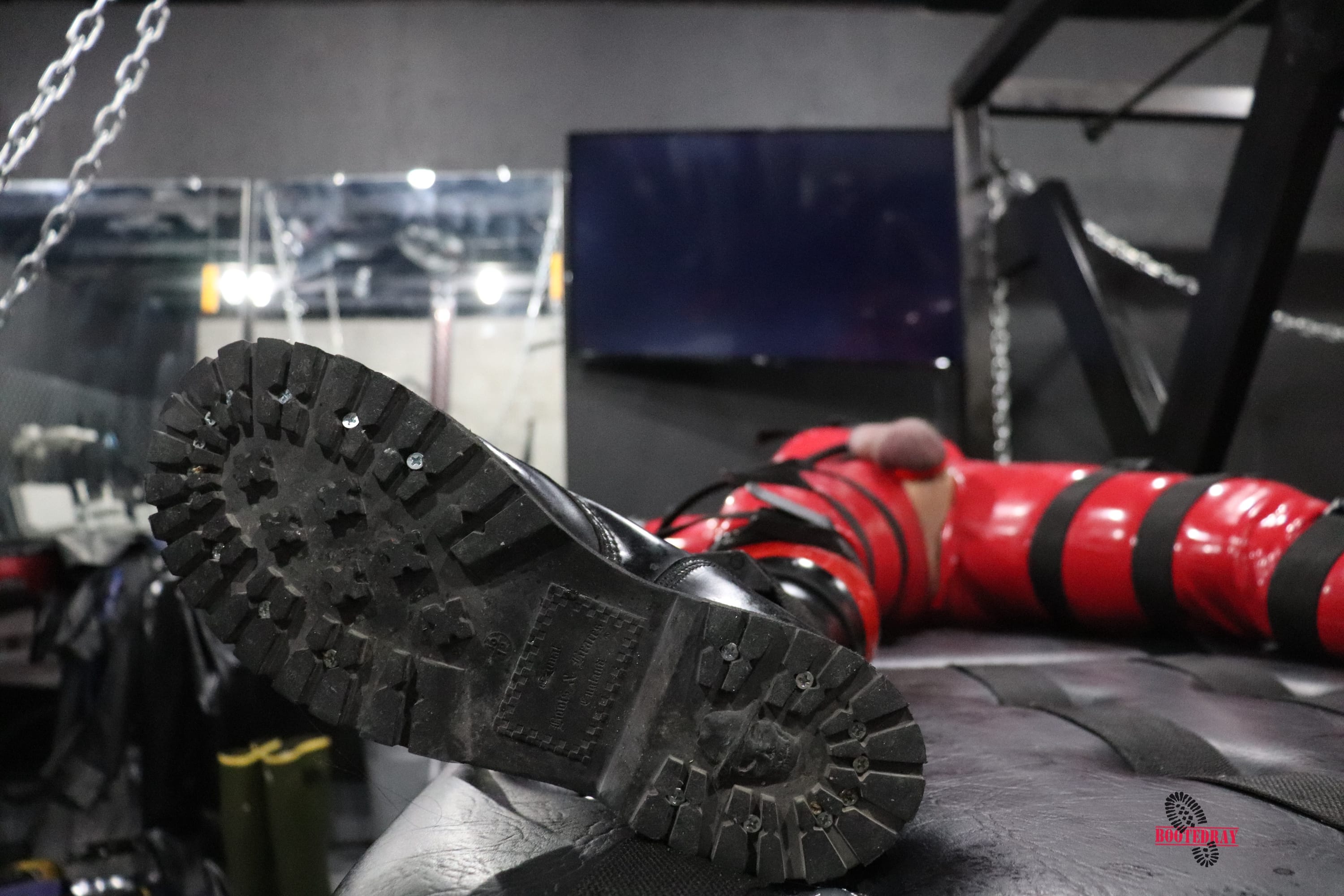 Now we switched to the leather bondage table.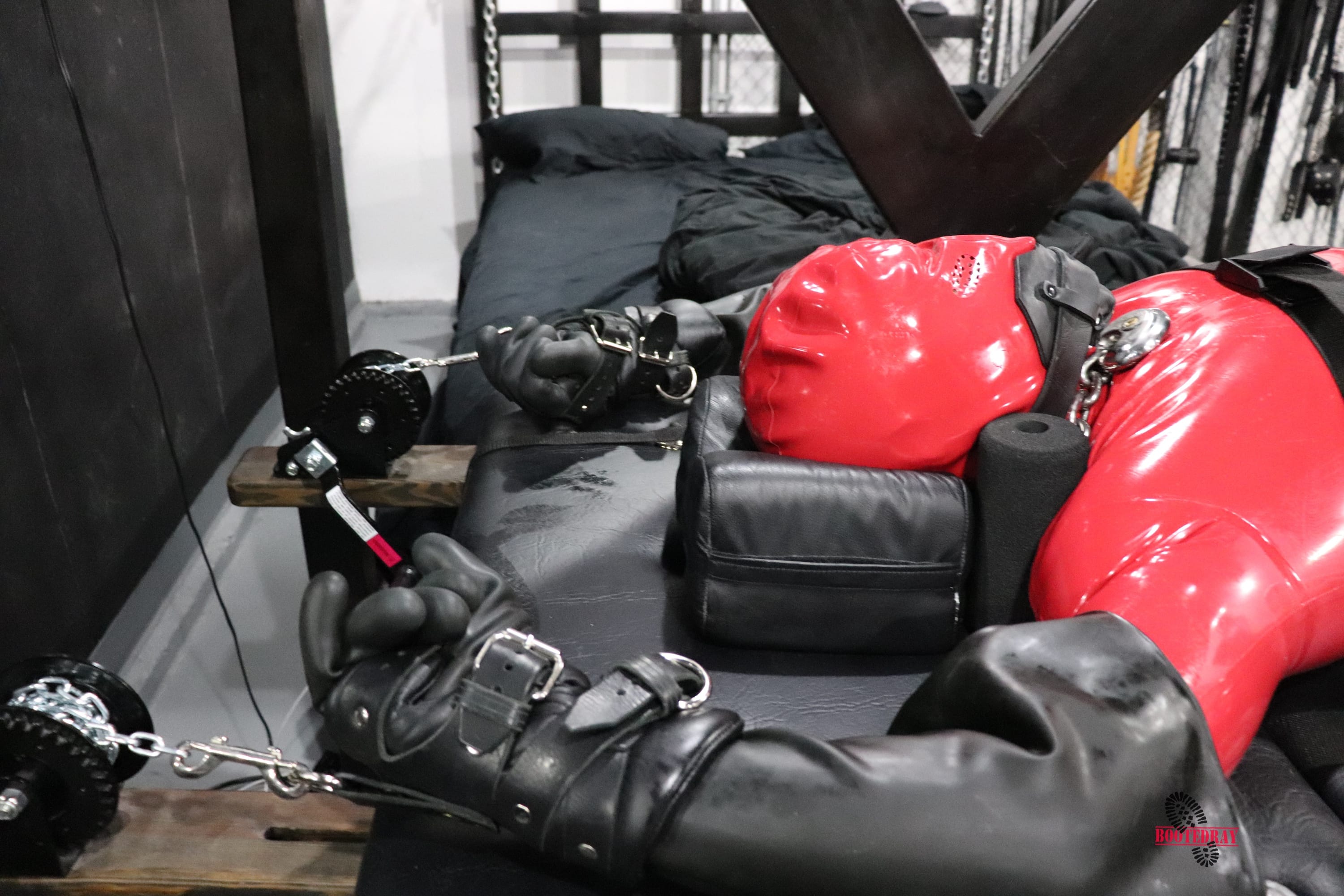 Hands are fully secured for this slave.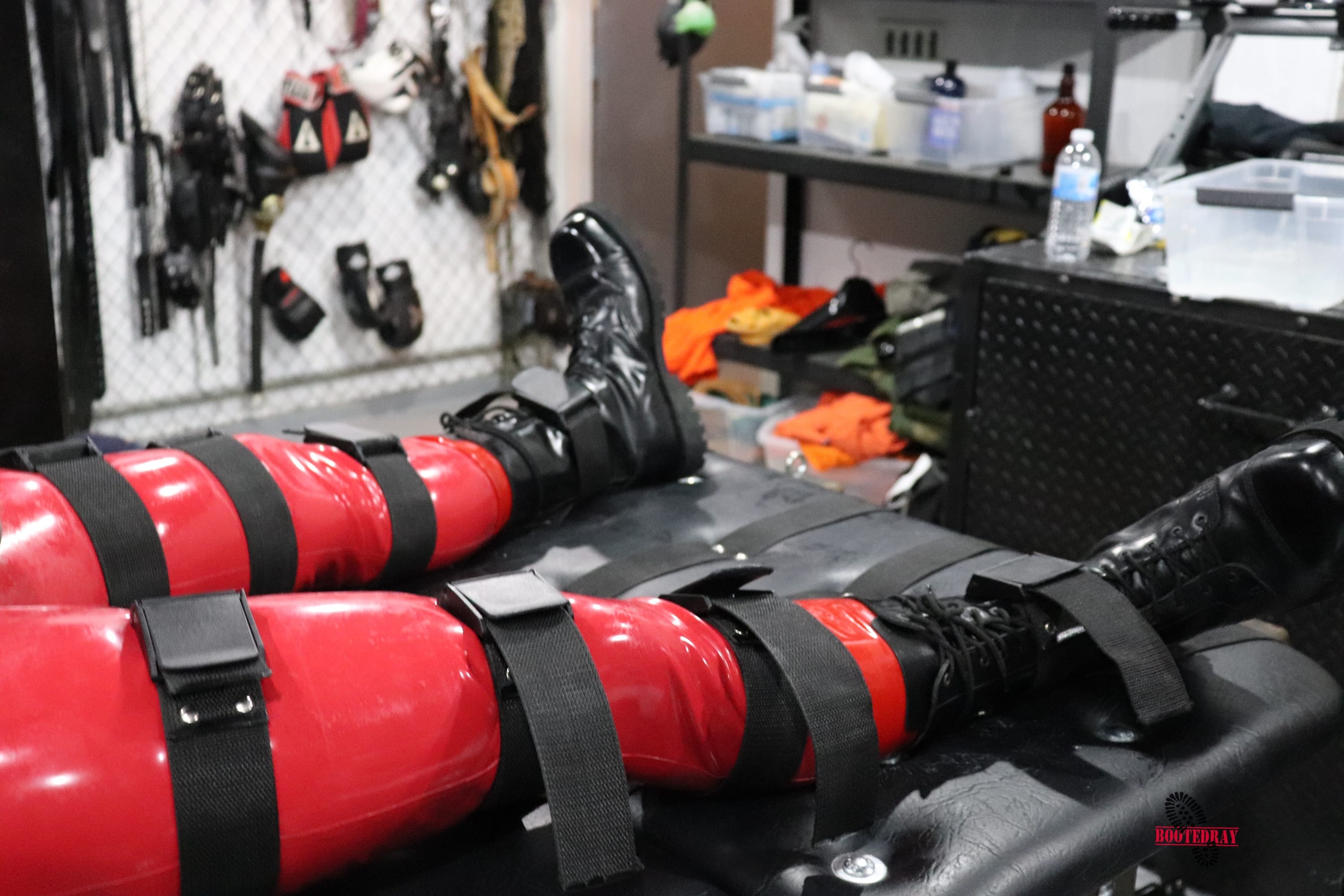 Same for his feet.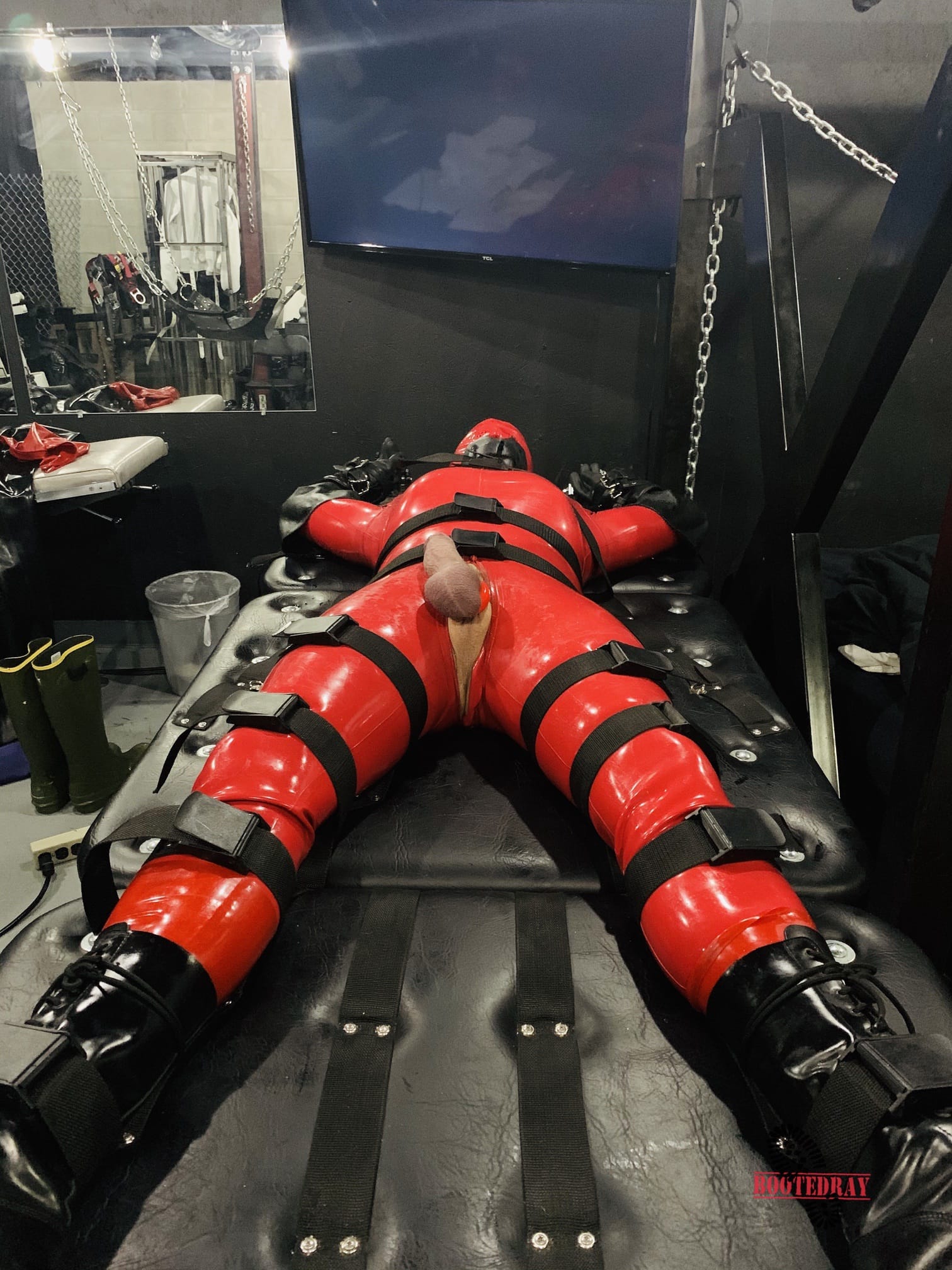 And what should I do with this rubber slave?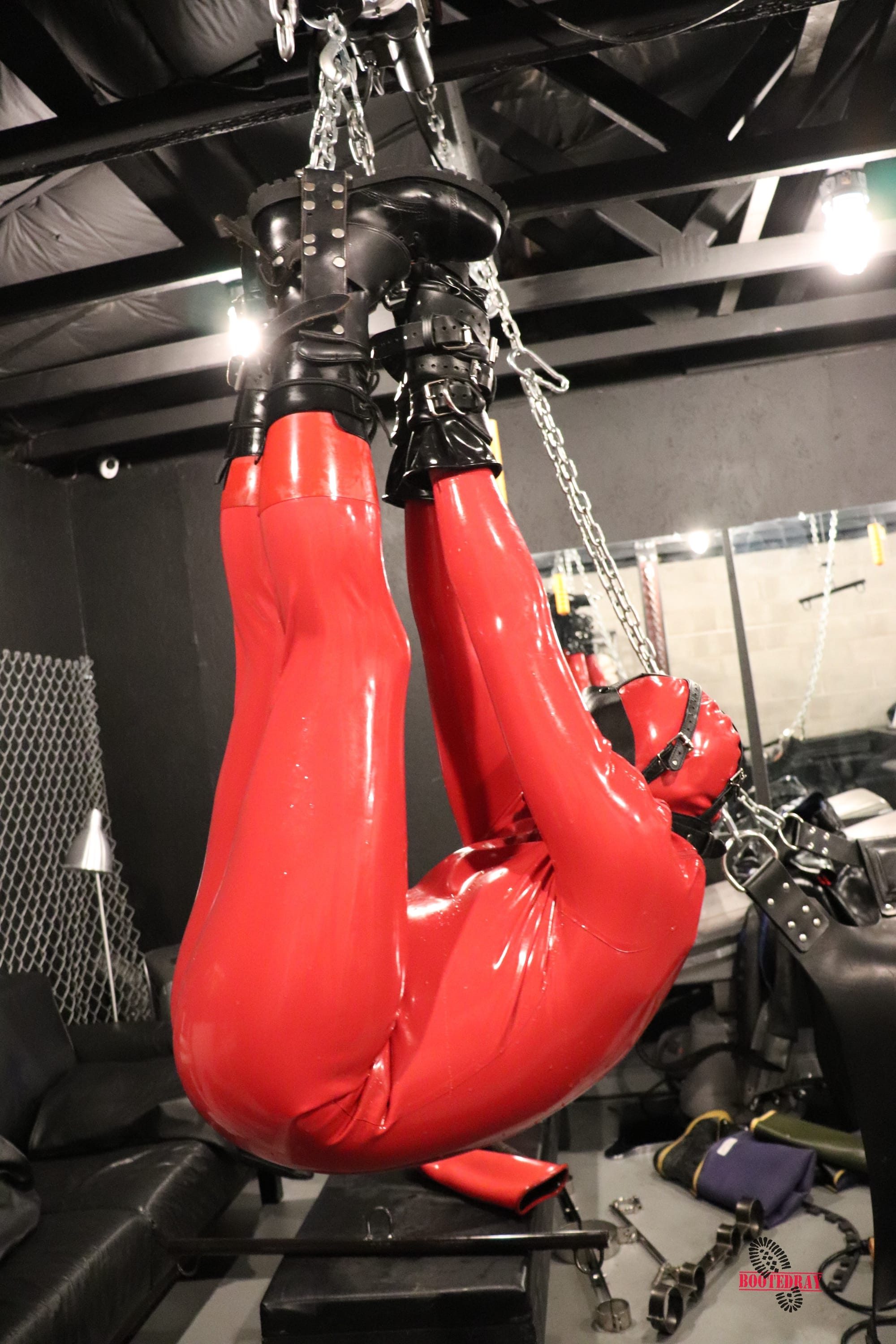 This is a perfect bondage position for a slave, right?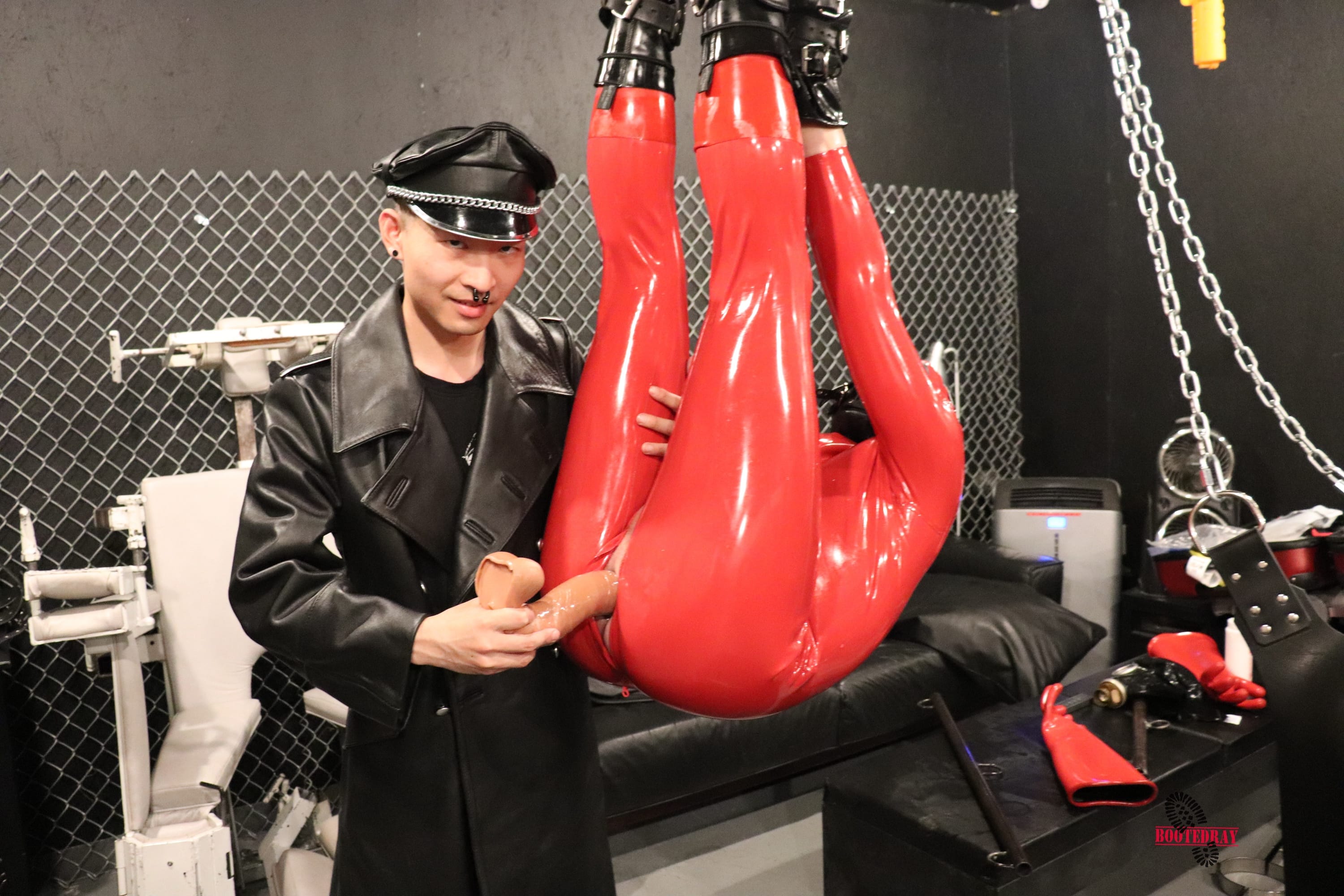 And we cannot miss the fun playing with this rubbered ass 🙂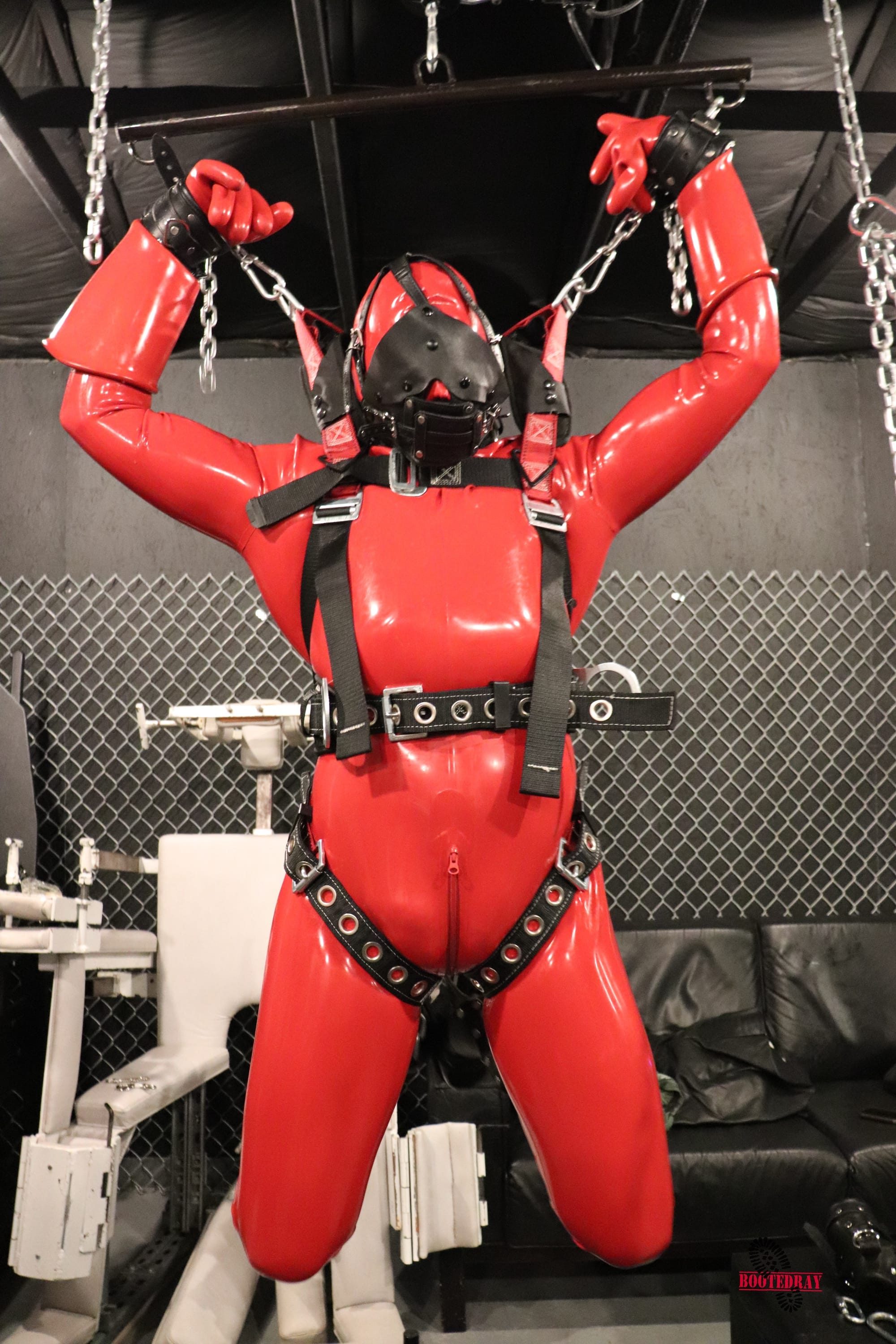 And this is an easy bondage position for him.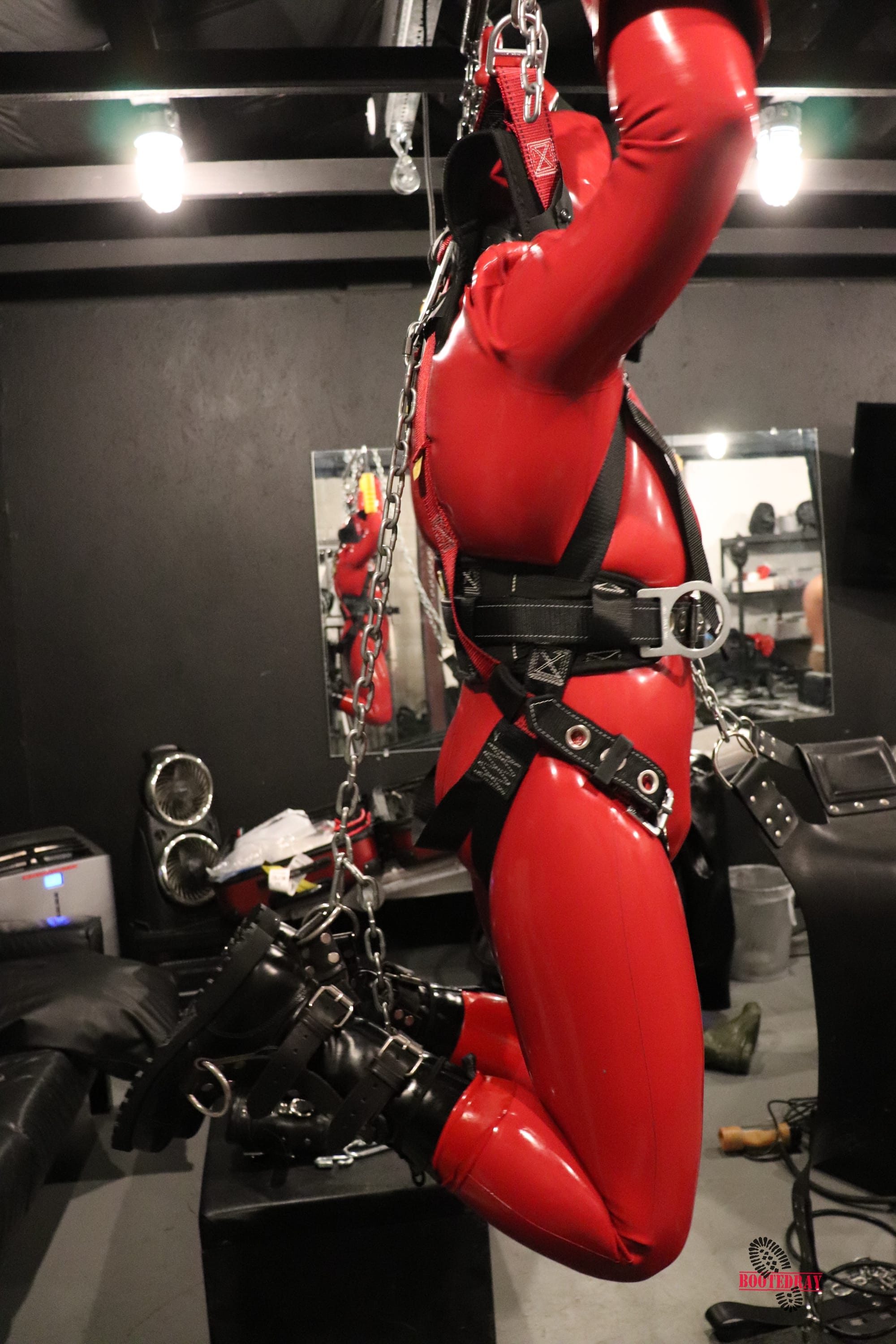 What you want to do with this red rubber slave?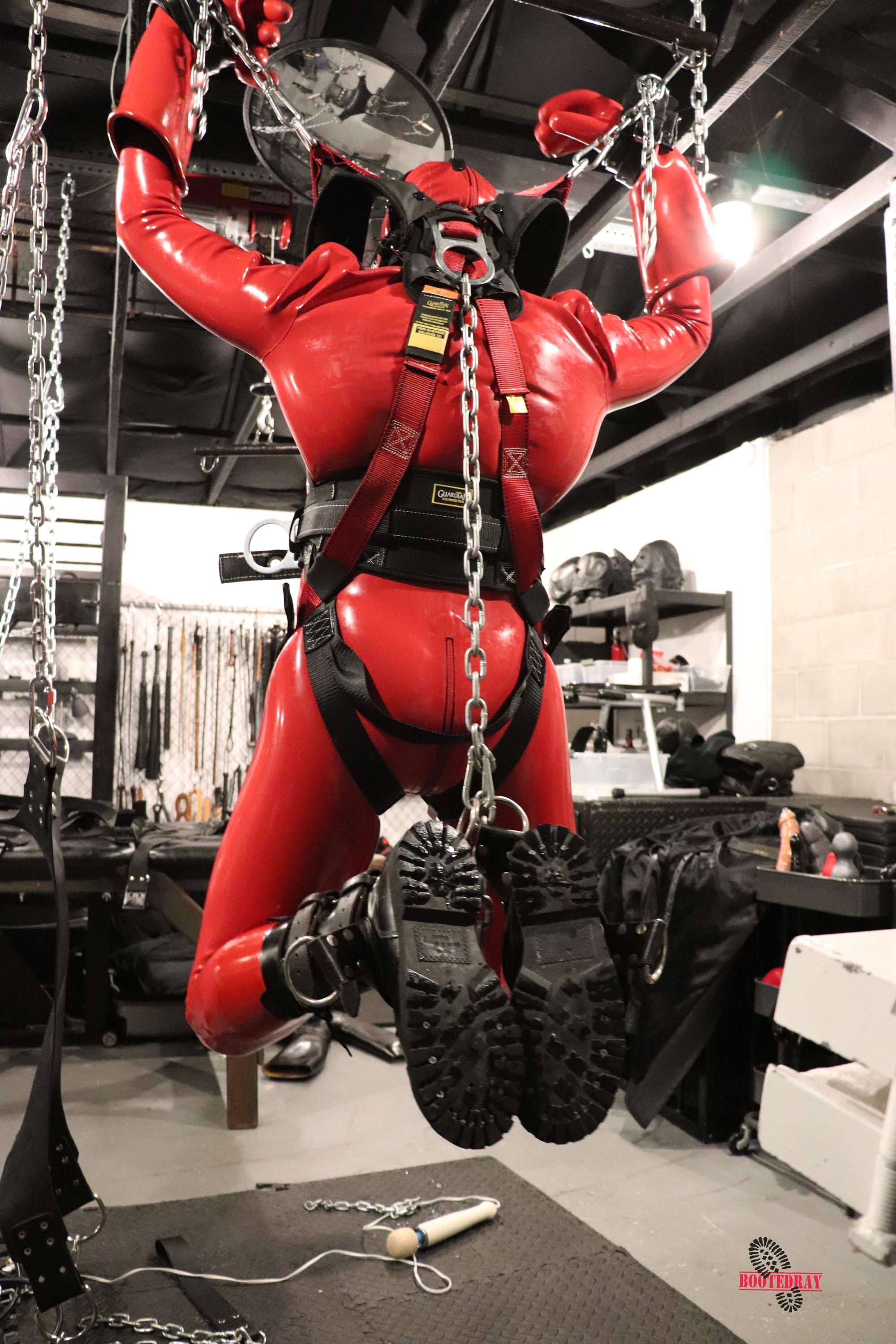 Maybe with his ass again?
MILKING MACHINE ON MY RED RUBBER SLAVE
BONDAGE TABLE MILKING MY RED RUBBER SLAVE