My rubber slave got his new orange rubber suit, thus I have to take a look this whole outfit 🙂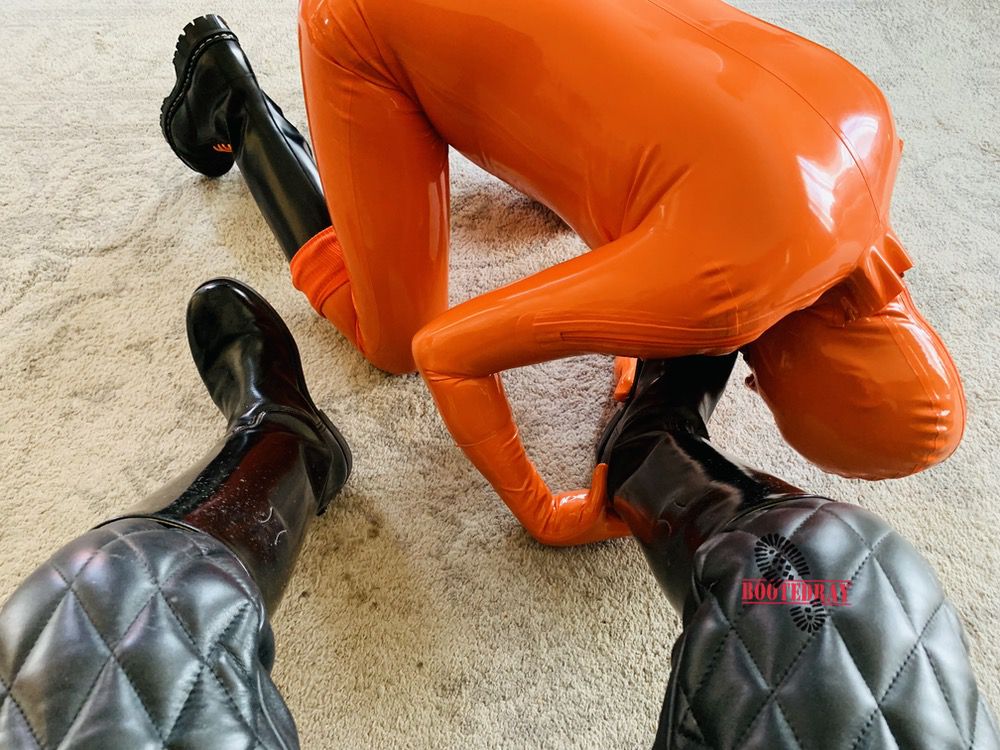 What is your hanky code color? Are you orange?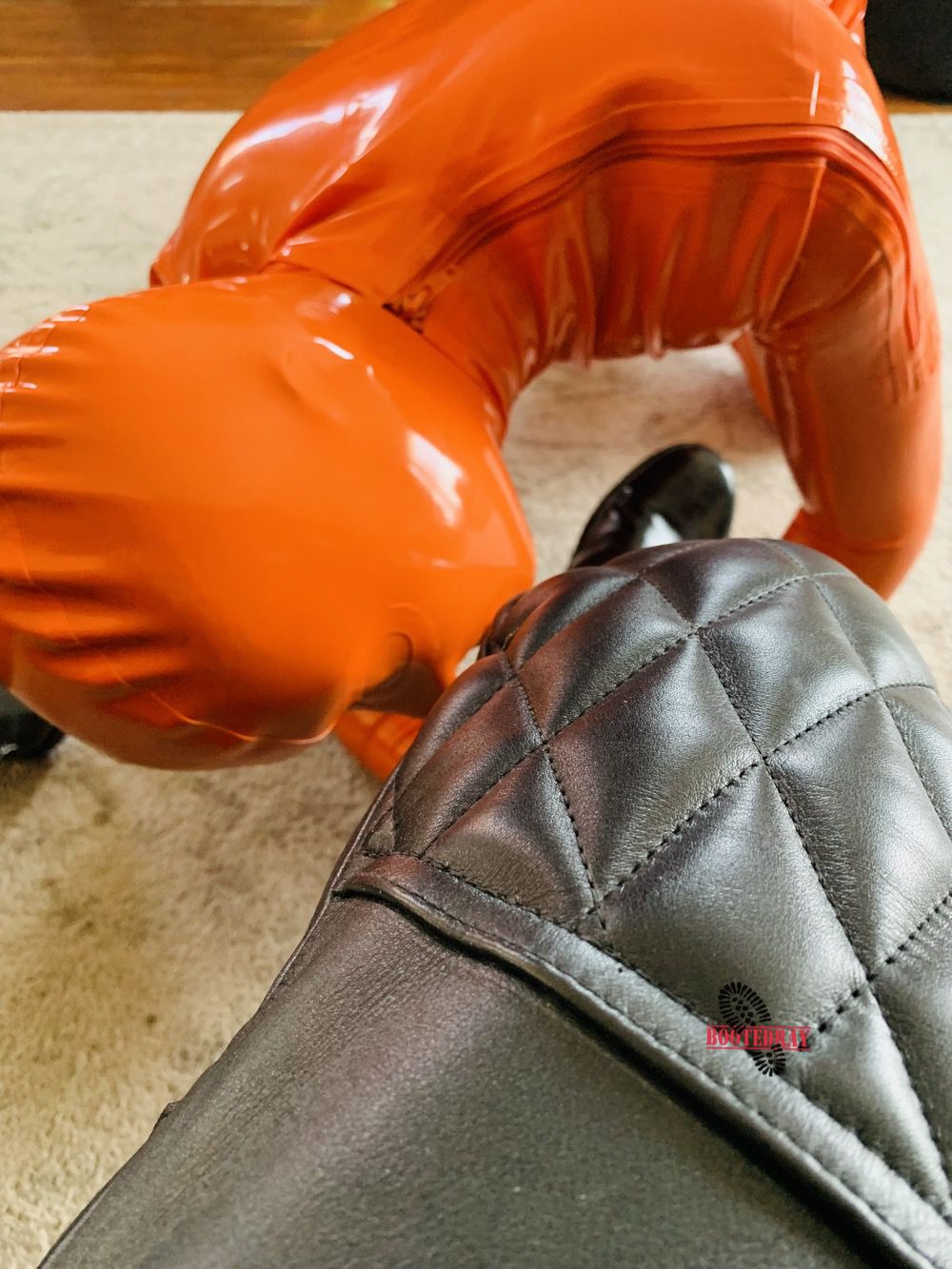 I really love this leather padded pants. But it is so fucking hard to wear it! literally! The hard leather is not comfortable to wear it for sitting in front of a computer for work.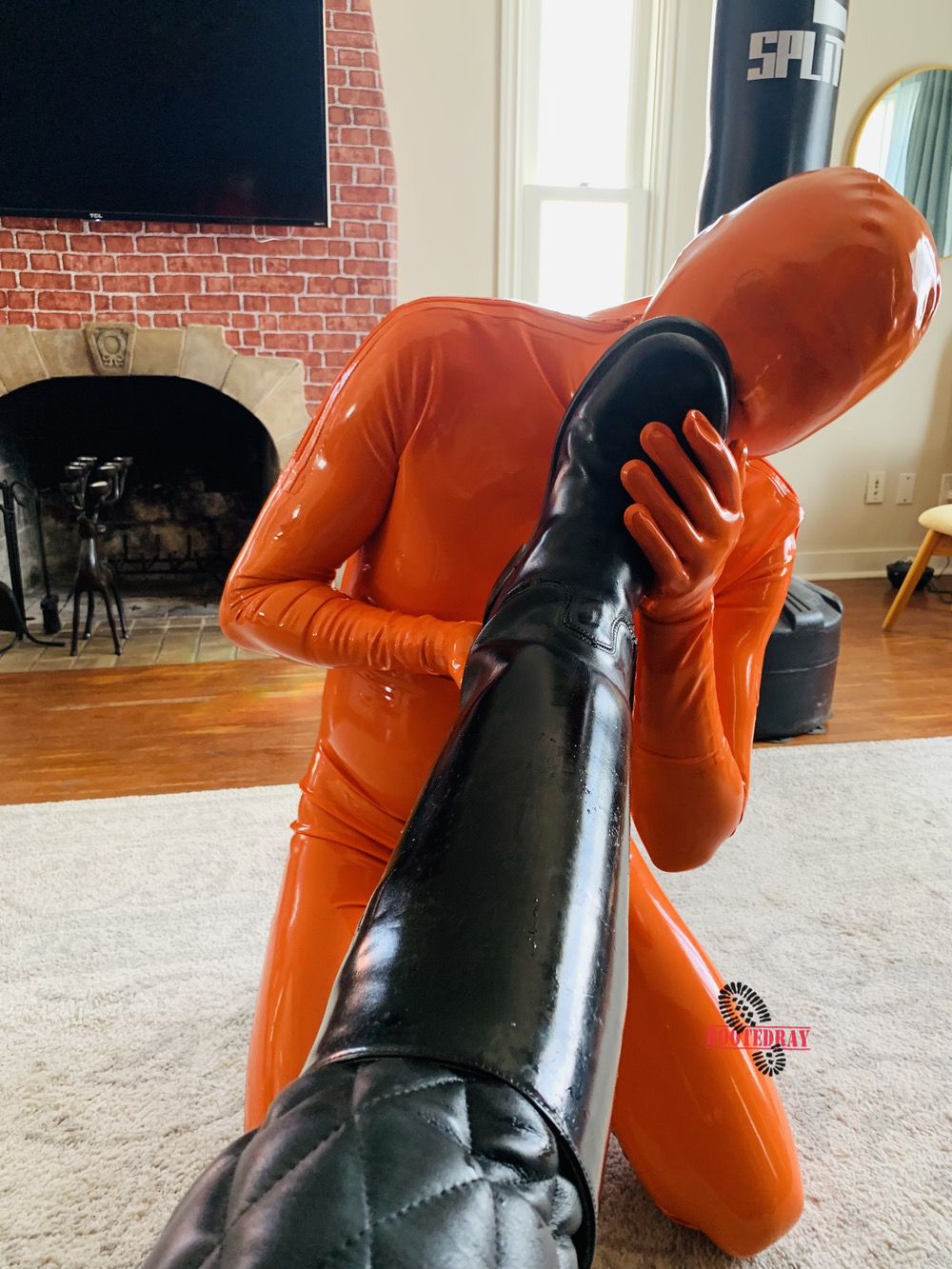 My rubber slave is licking the sole of my leather boots.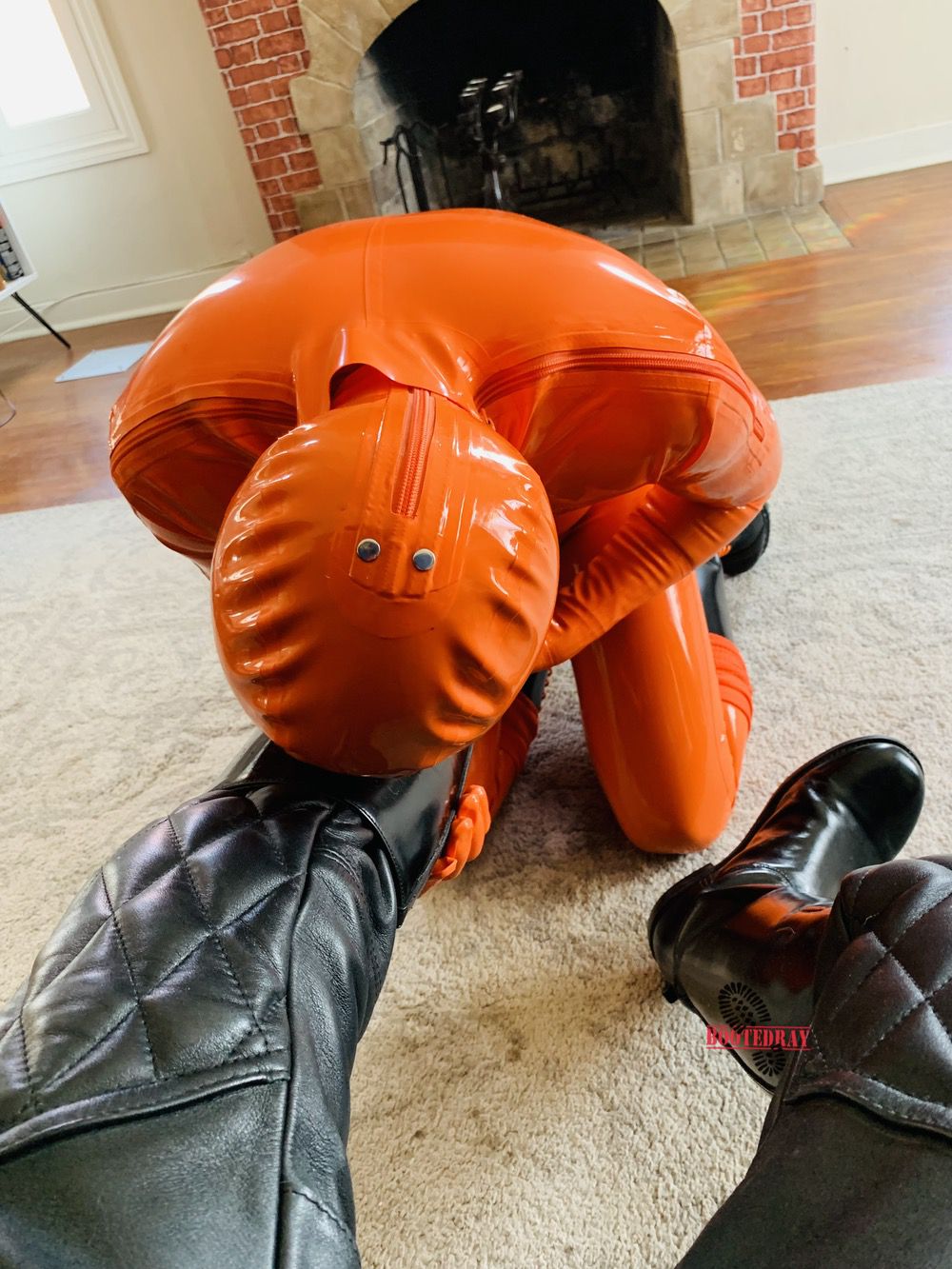 My feet need to feel the tongue from the the slave through my boots.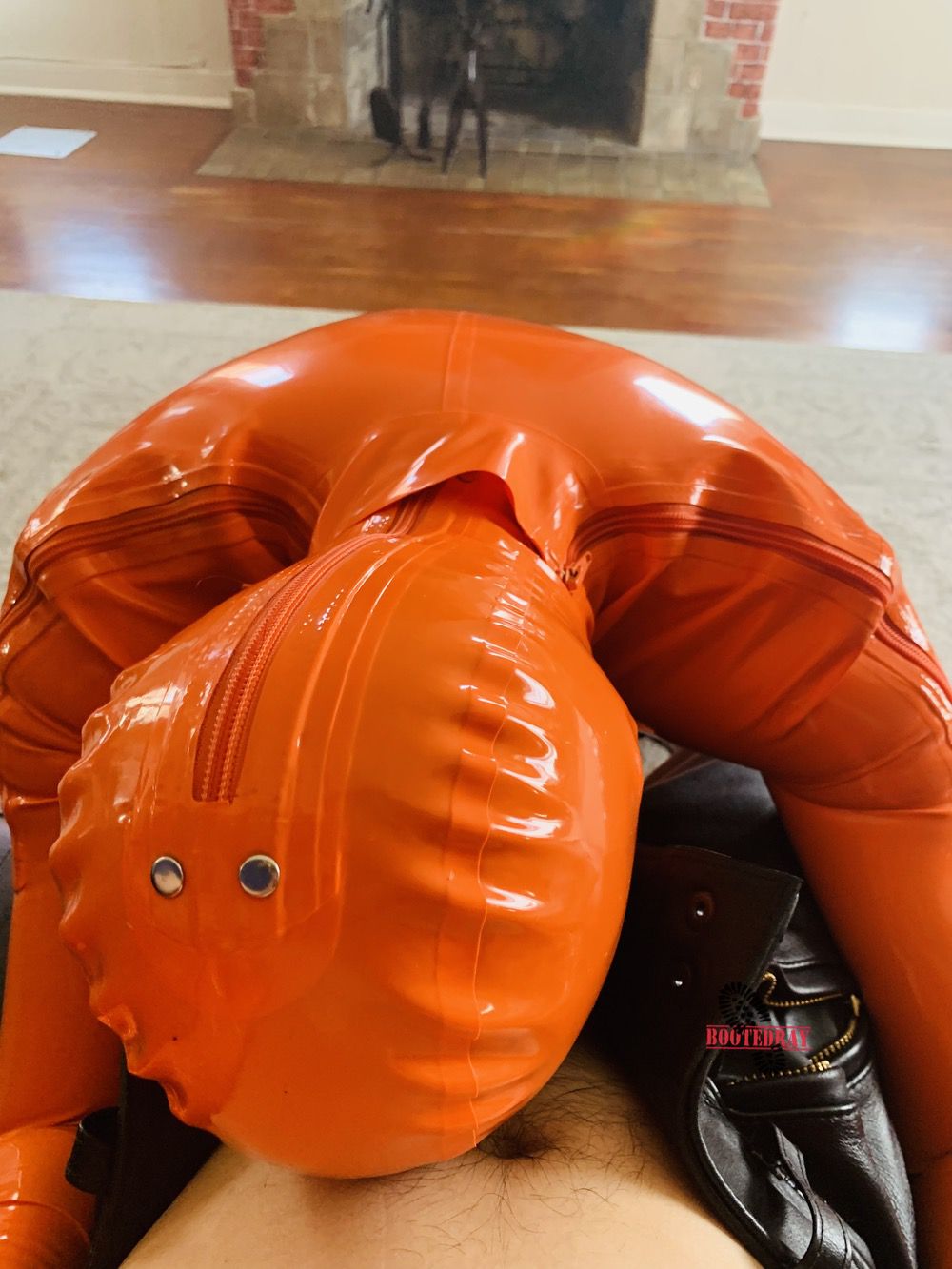 And you know that…I love my cock been worshiped.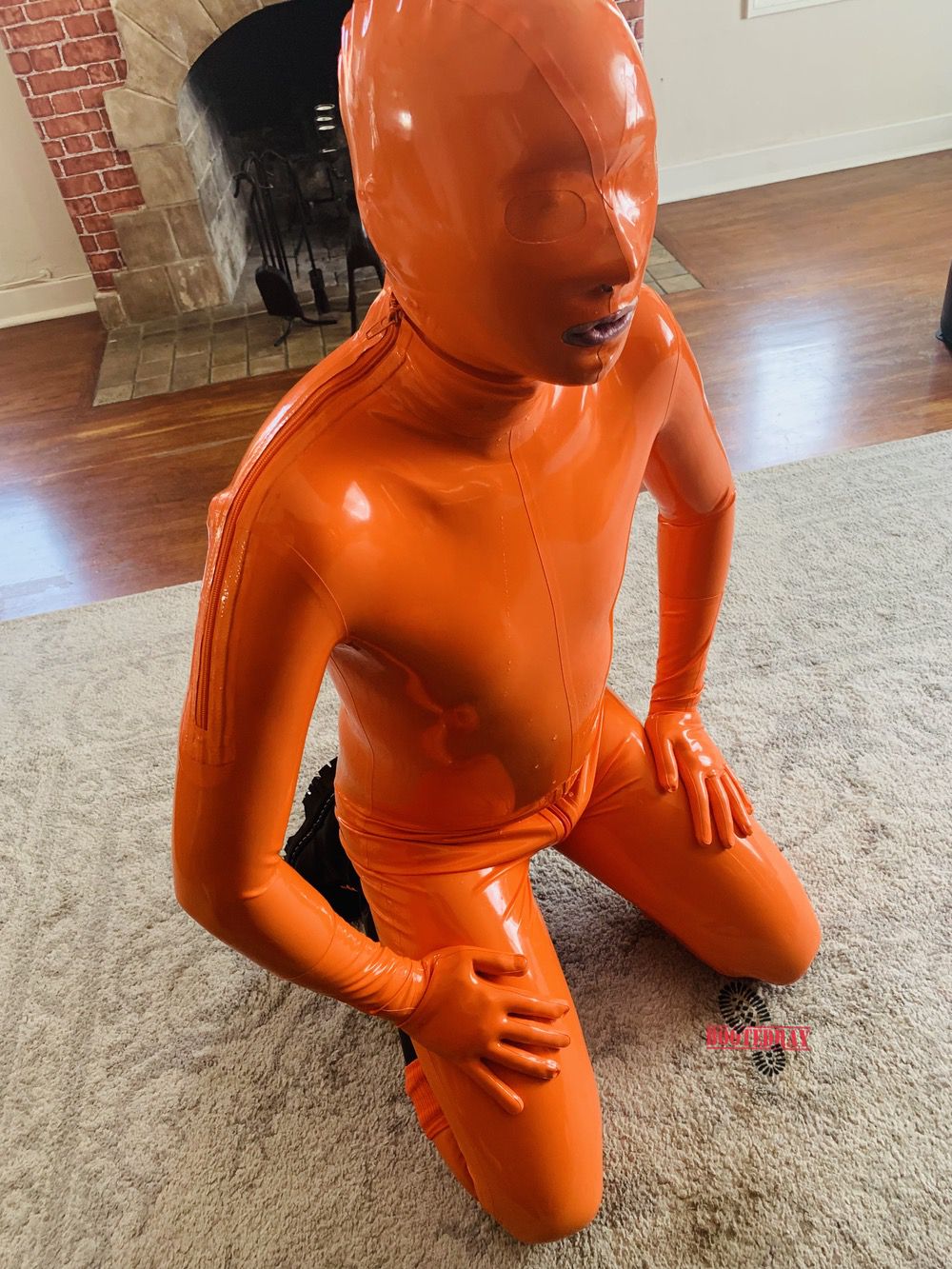 How does he look in full orange rubber ?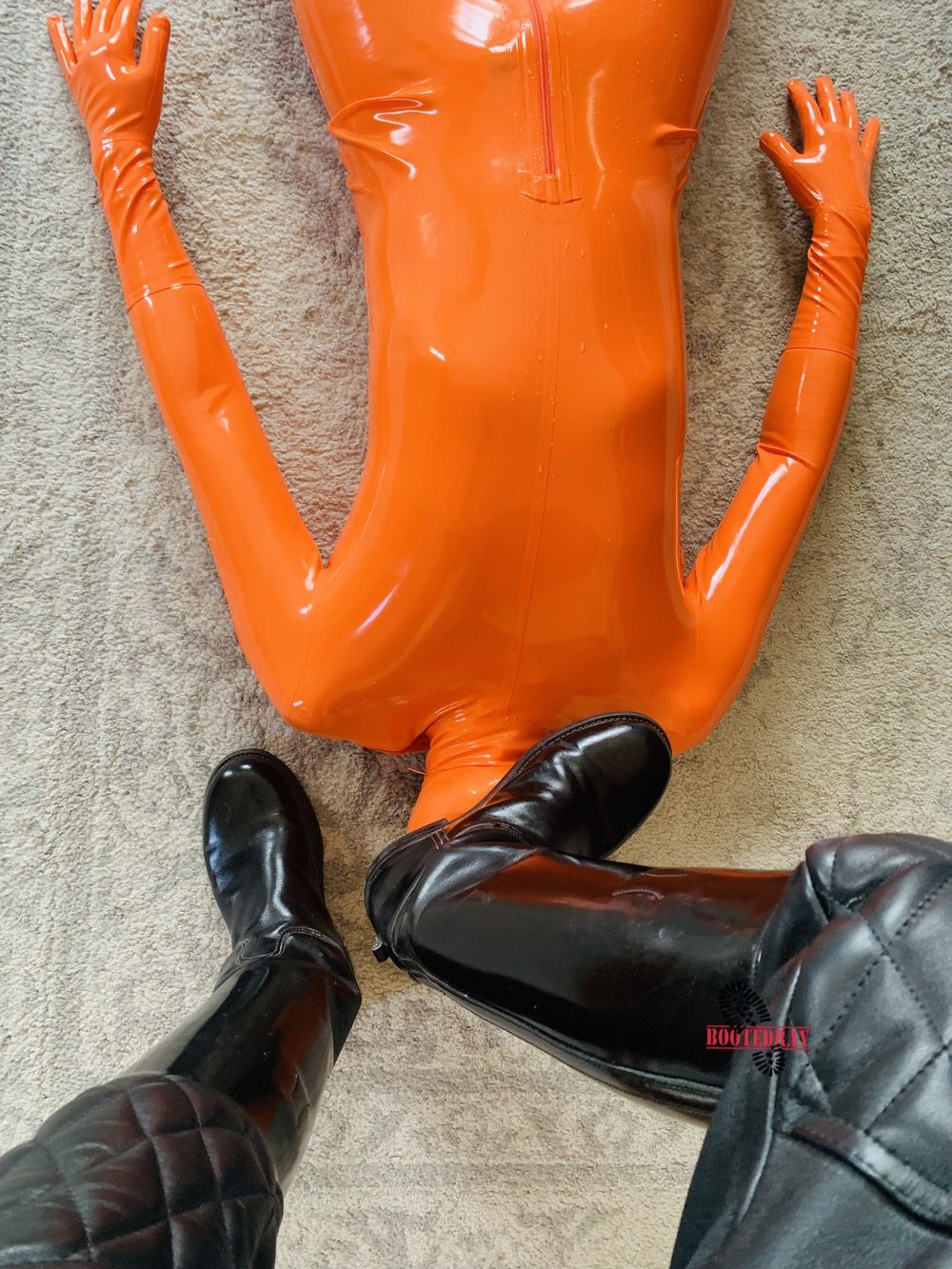 I love crushing a rubber slave!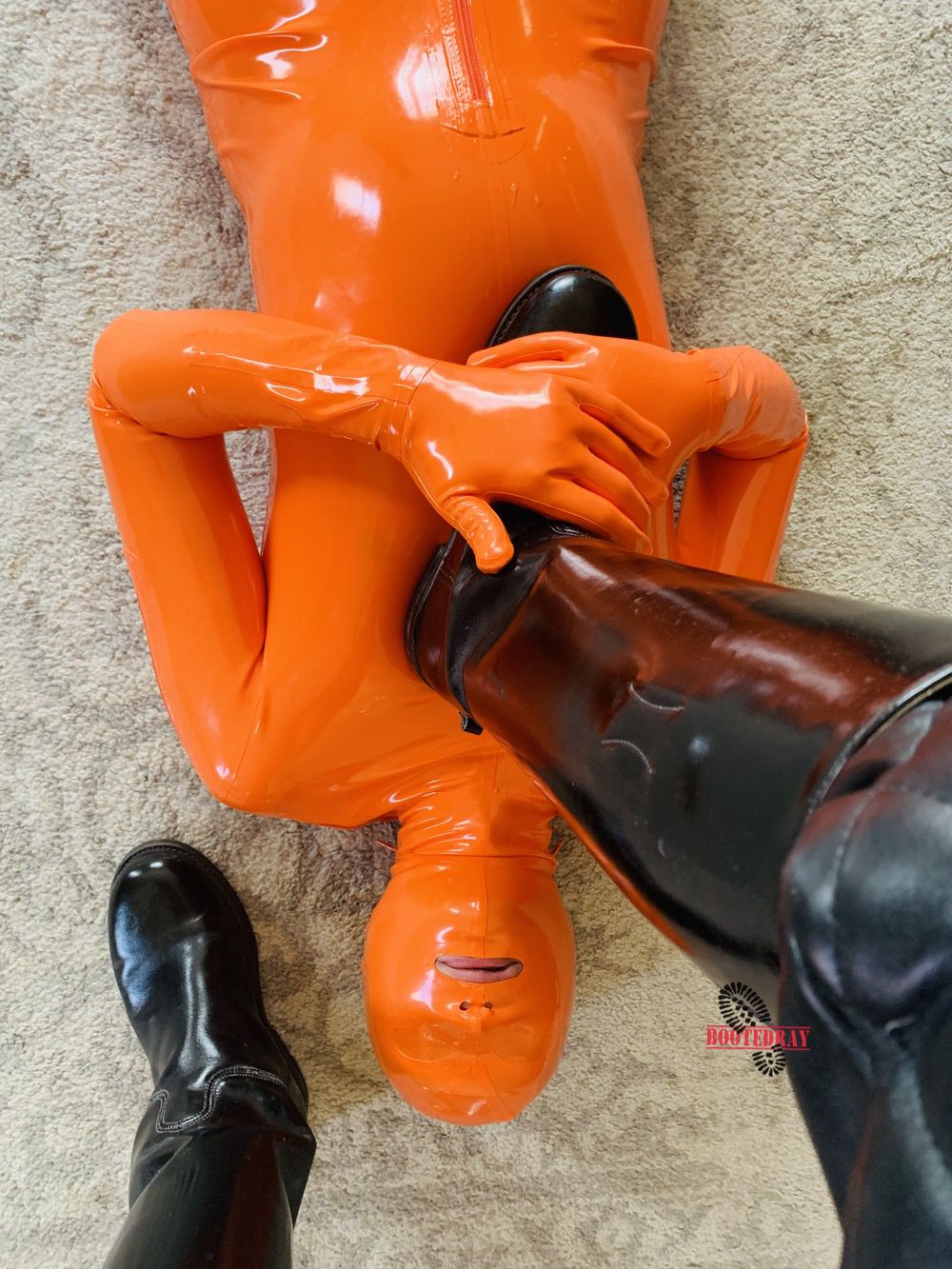 Love my shining leather boots, don't you?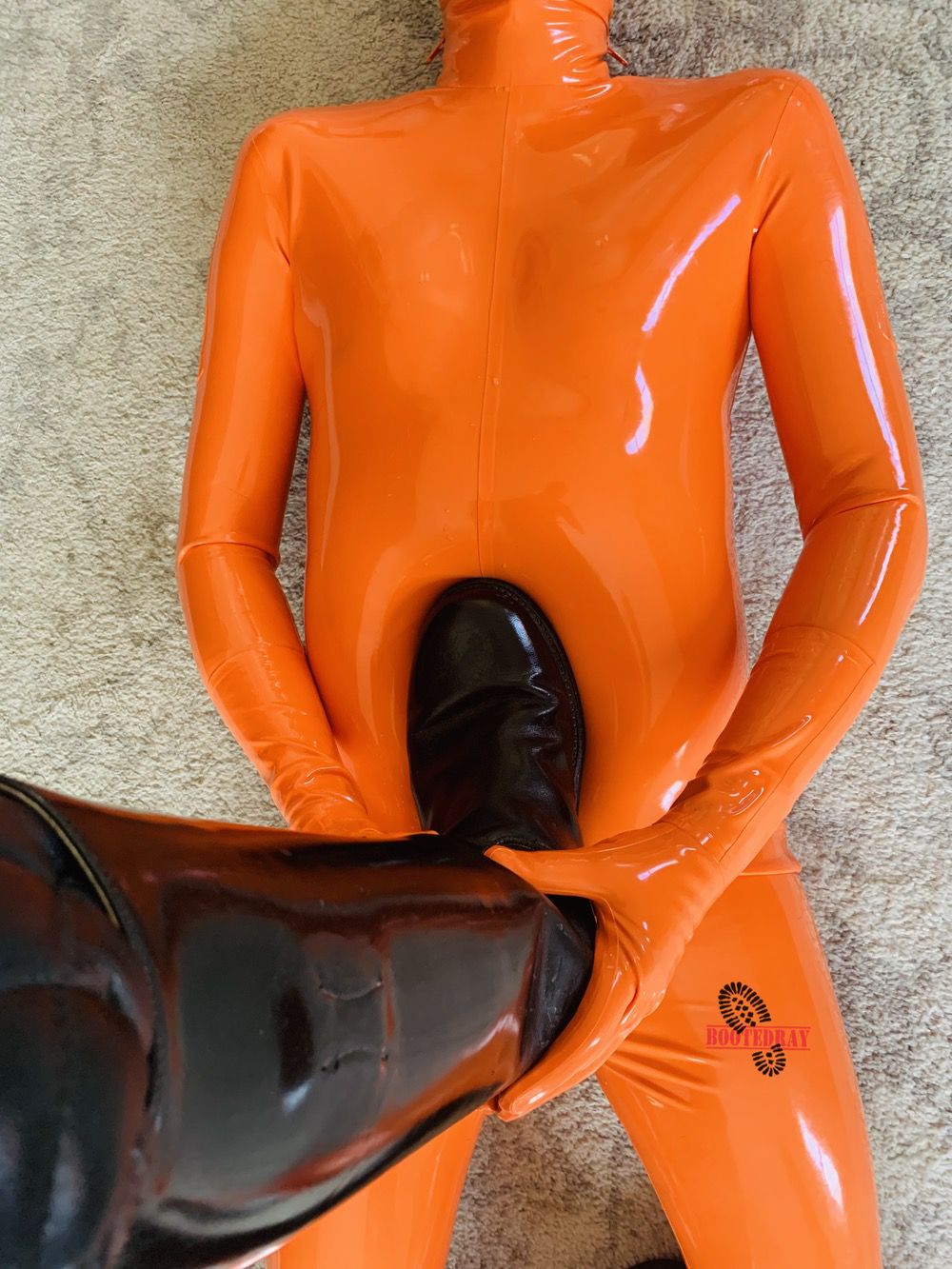 Do you know that I am into balls kicking?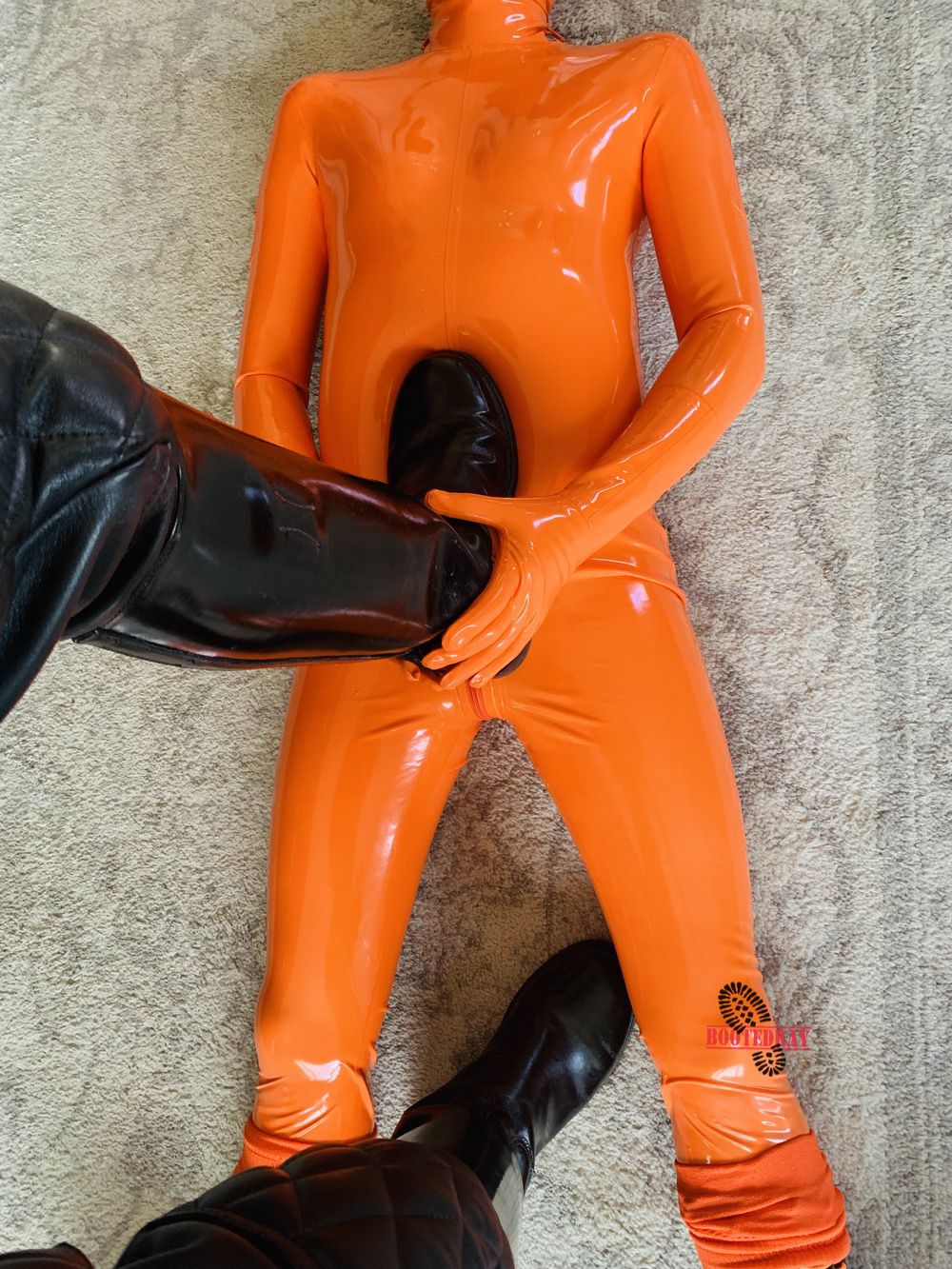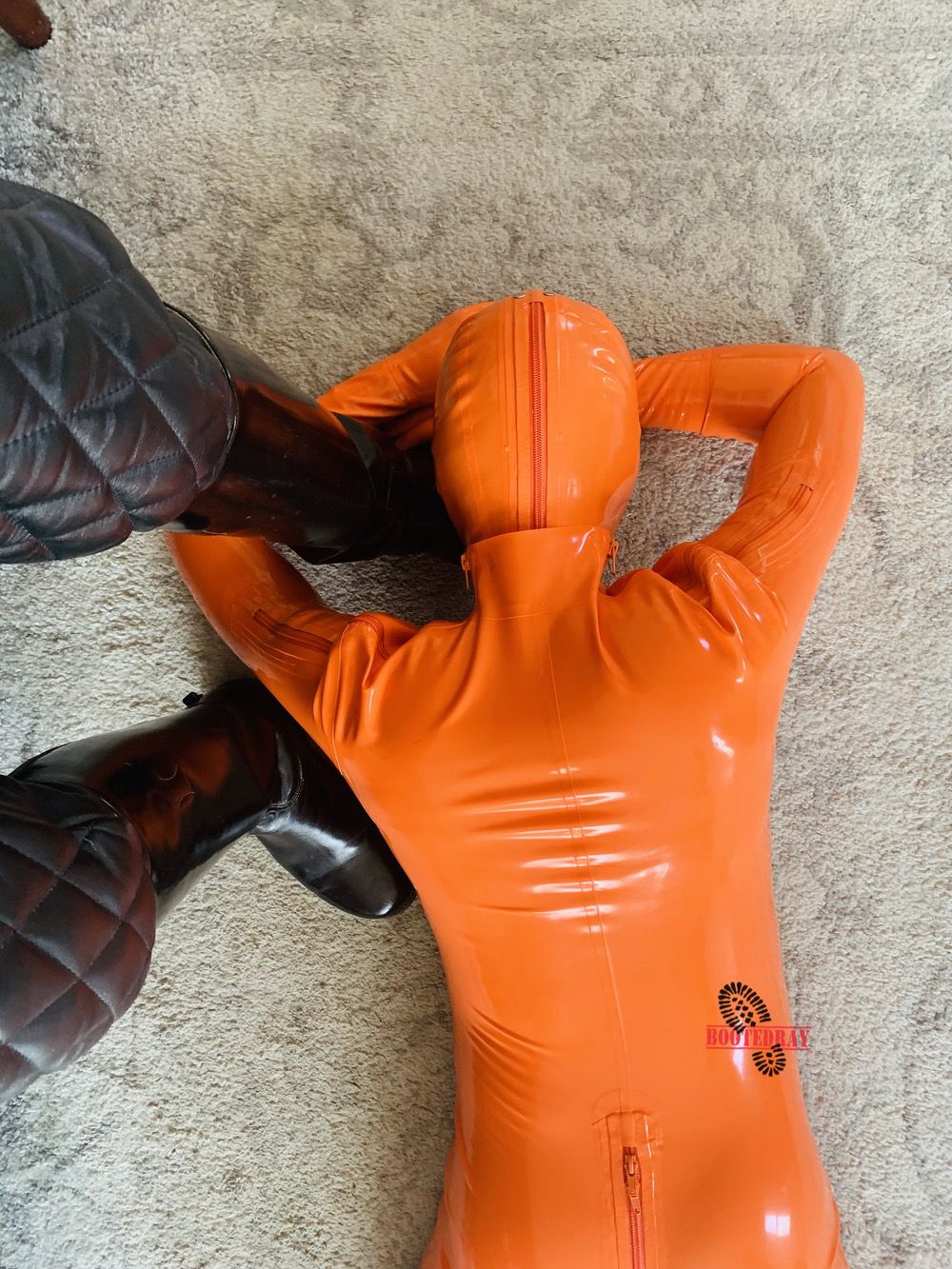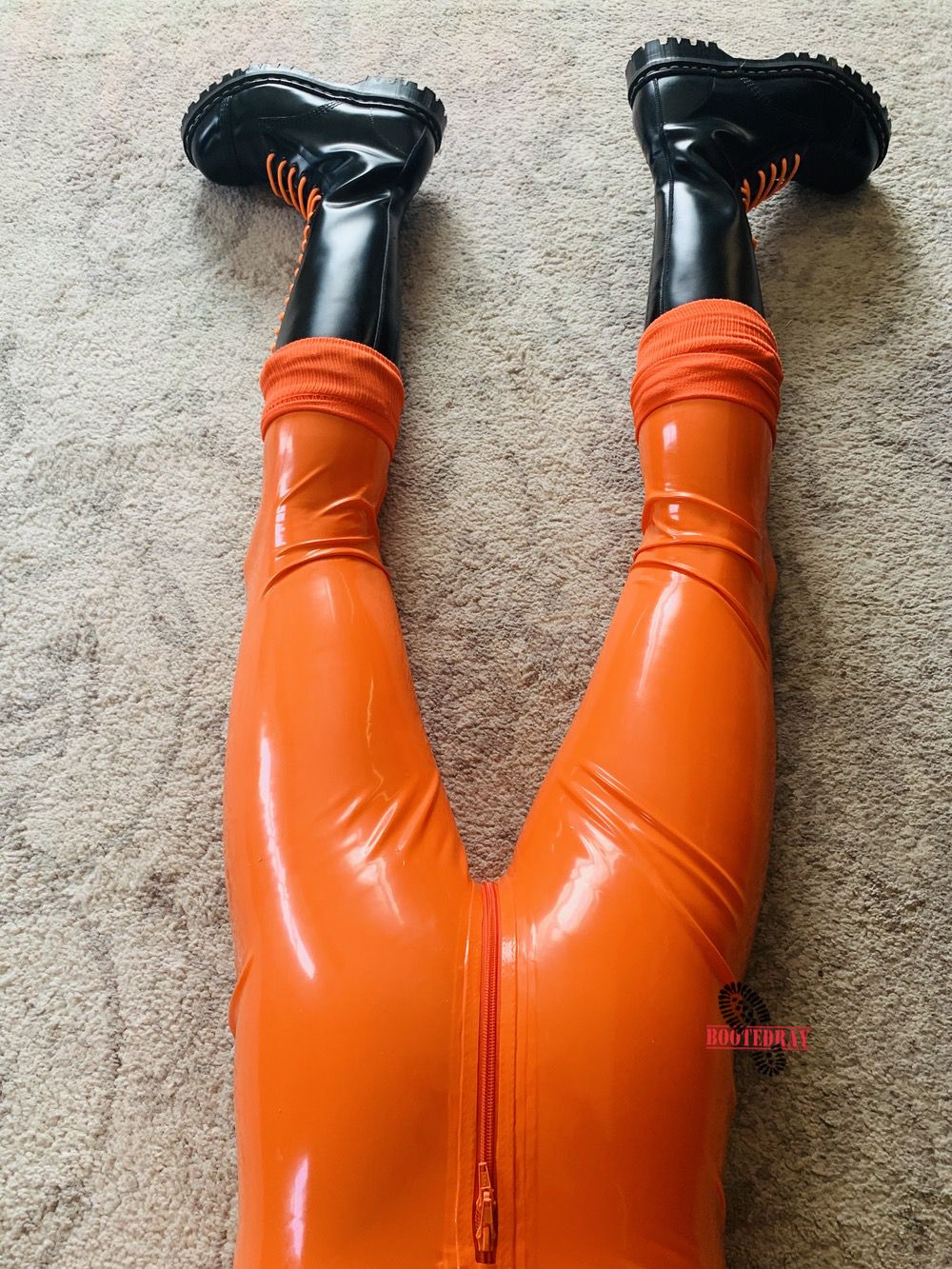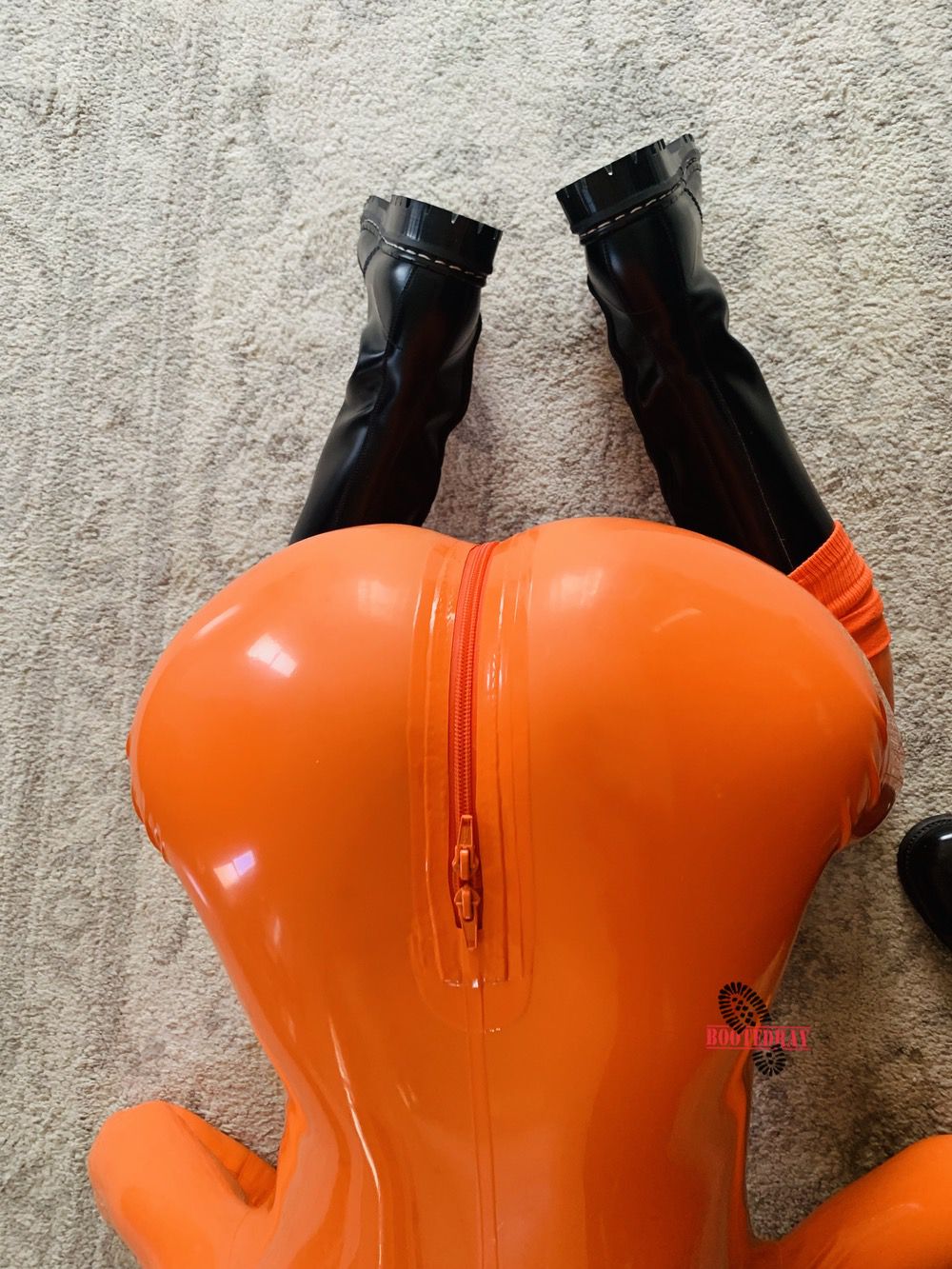 This rubber slave has a nice bubble ass, right? haha