My skinhead slave returns for some piss training this week. Do you like the yellow and black combination?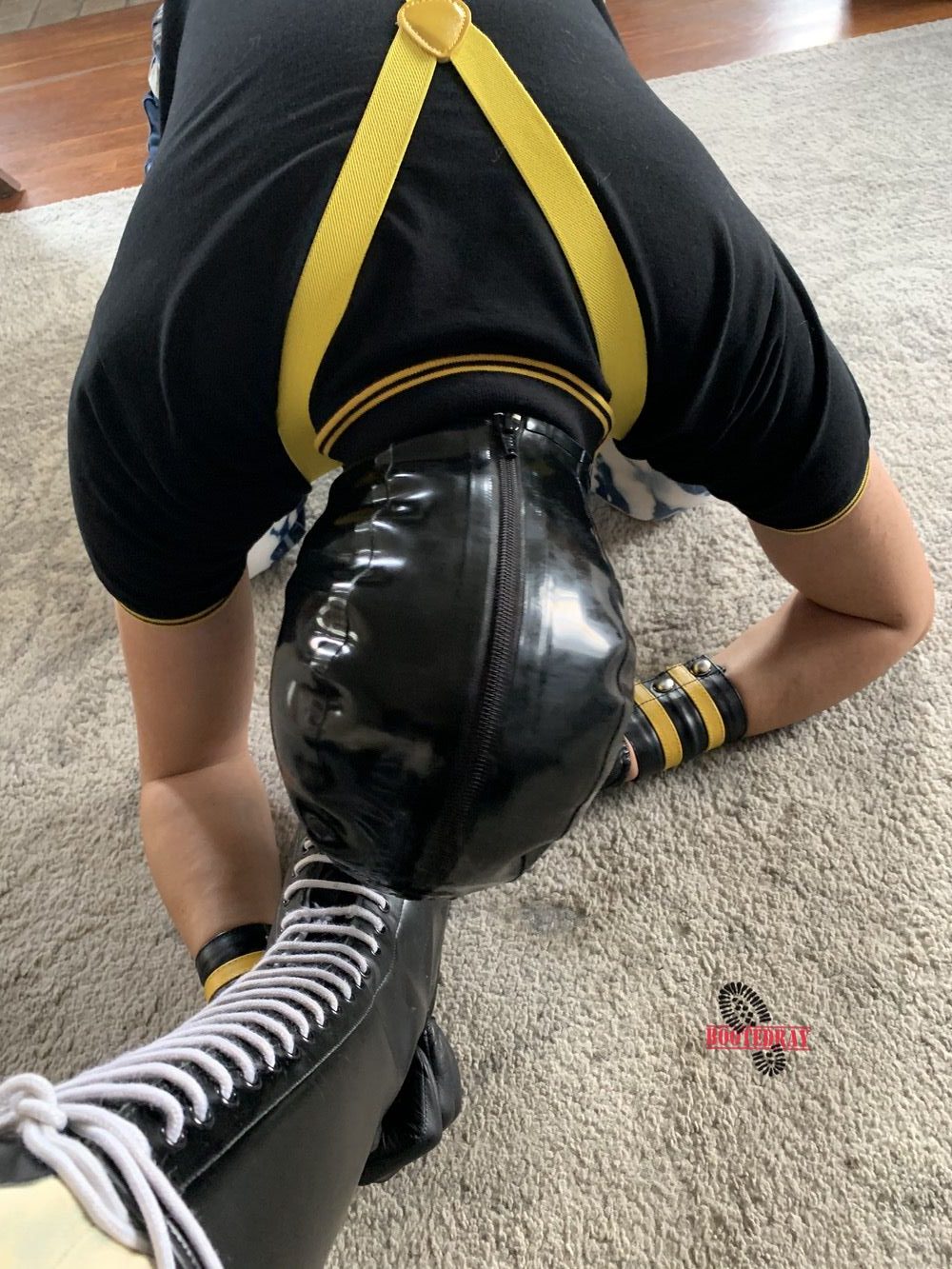 Of course, I am in my 30 holes skinhead boots too.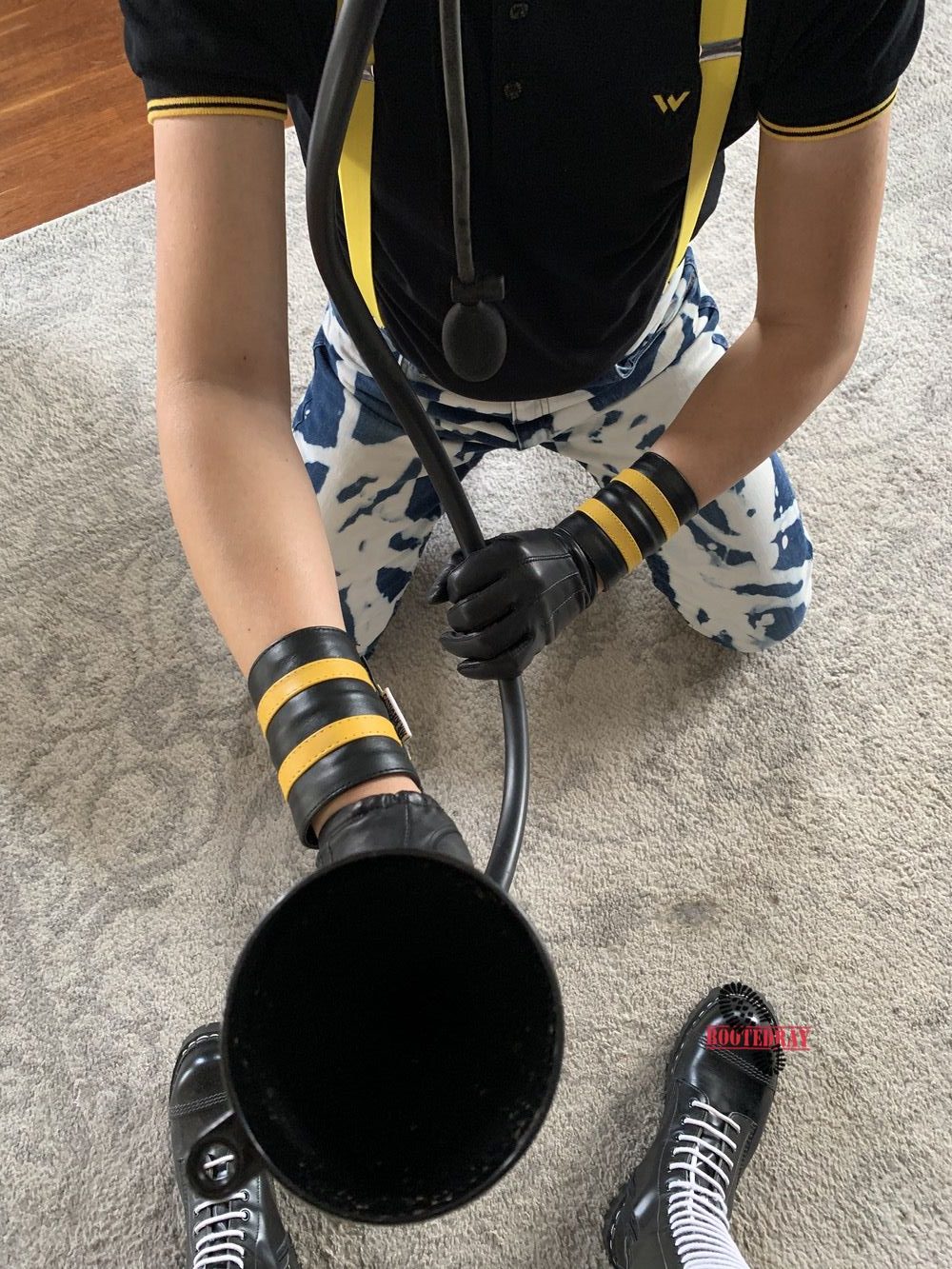 The skinhead slave is waiting for my piss.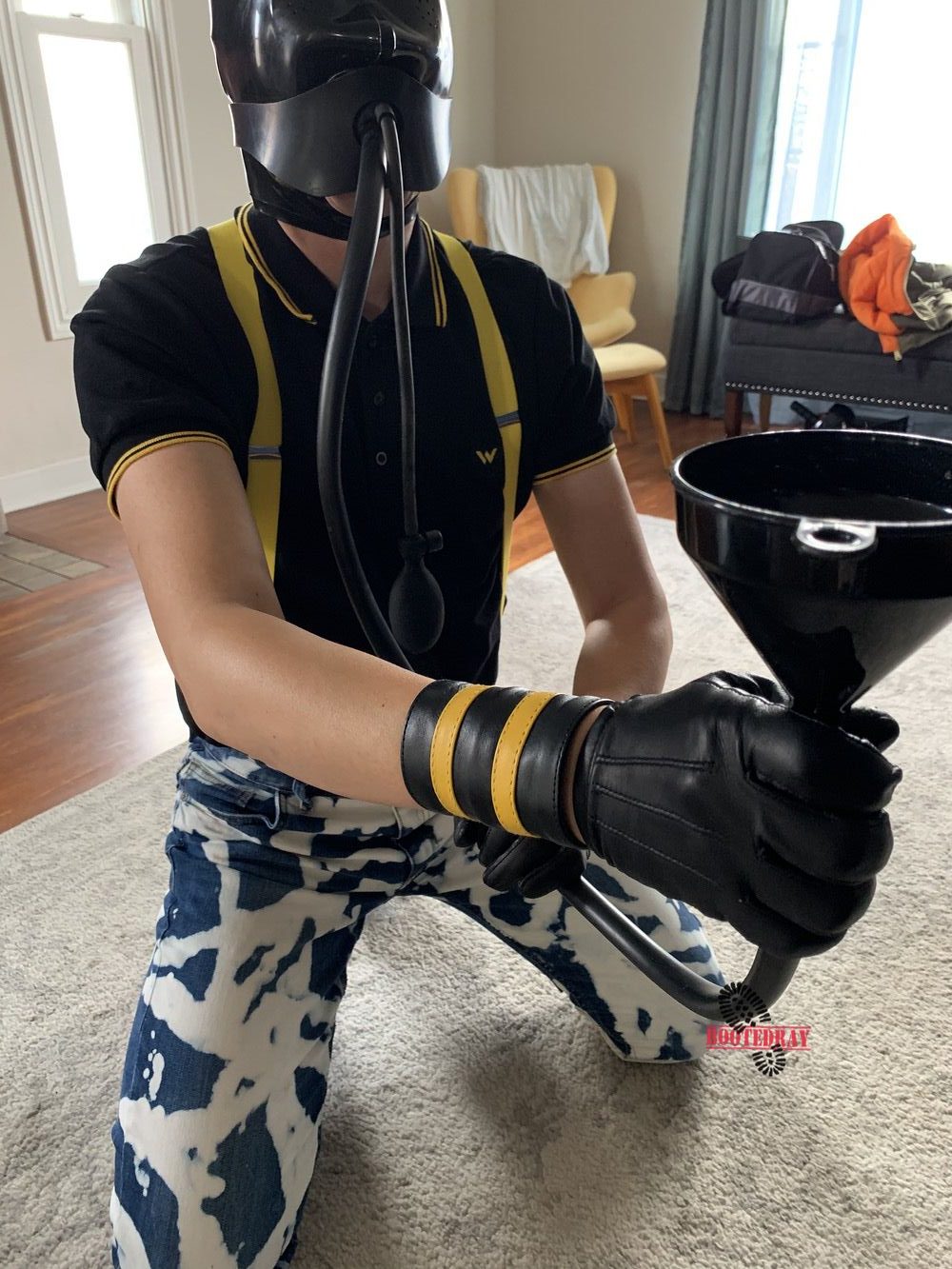 That's the correct slave position, right?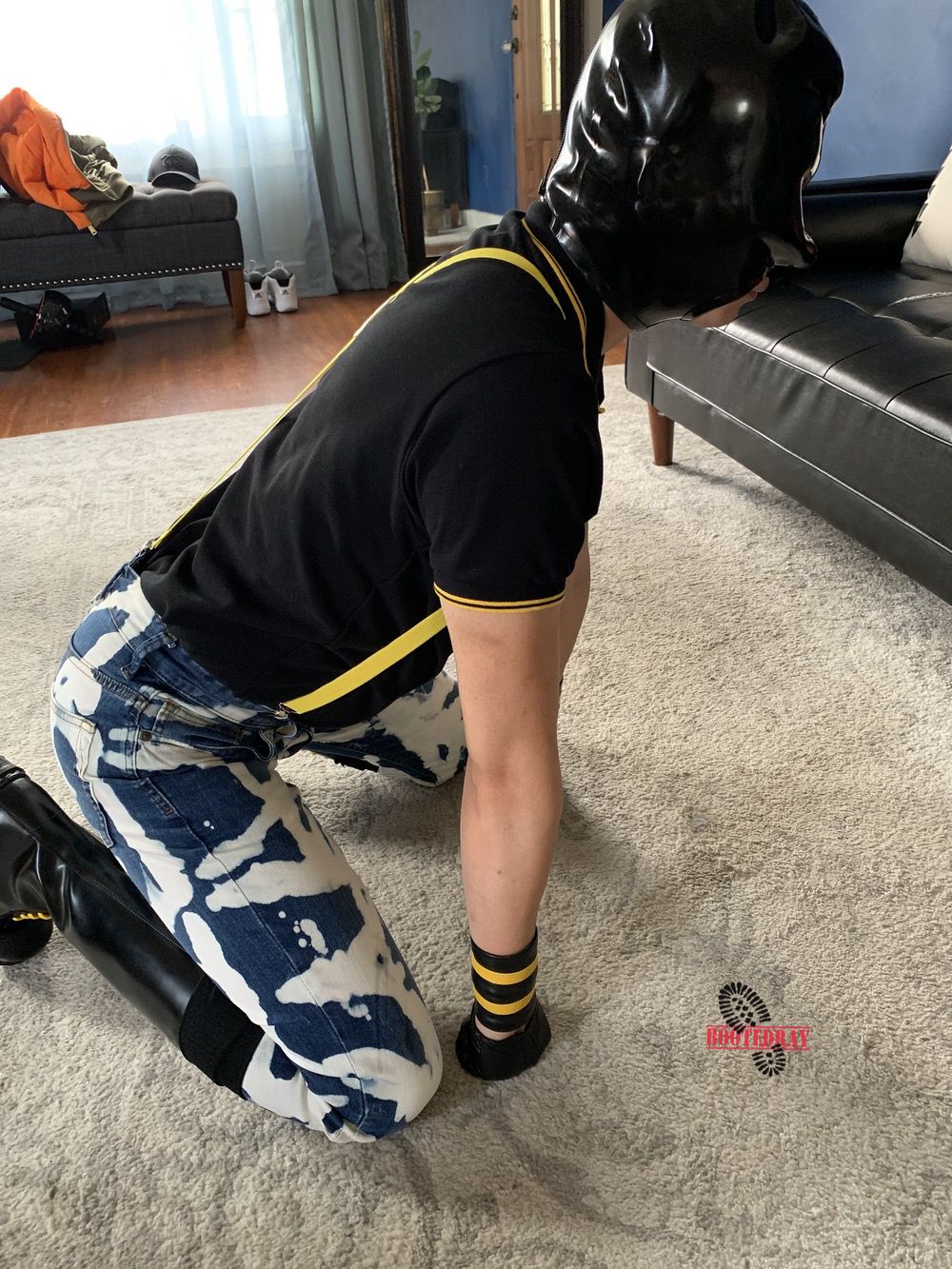 Missing a slave collar?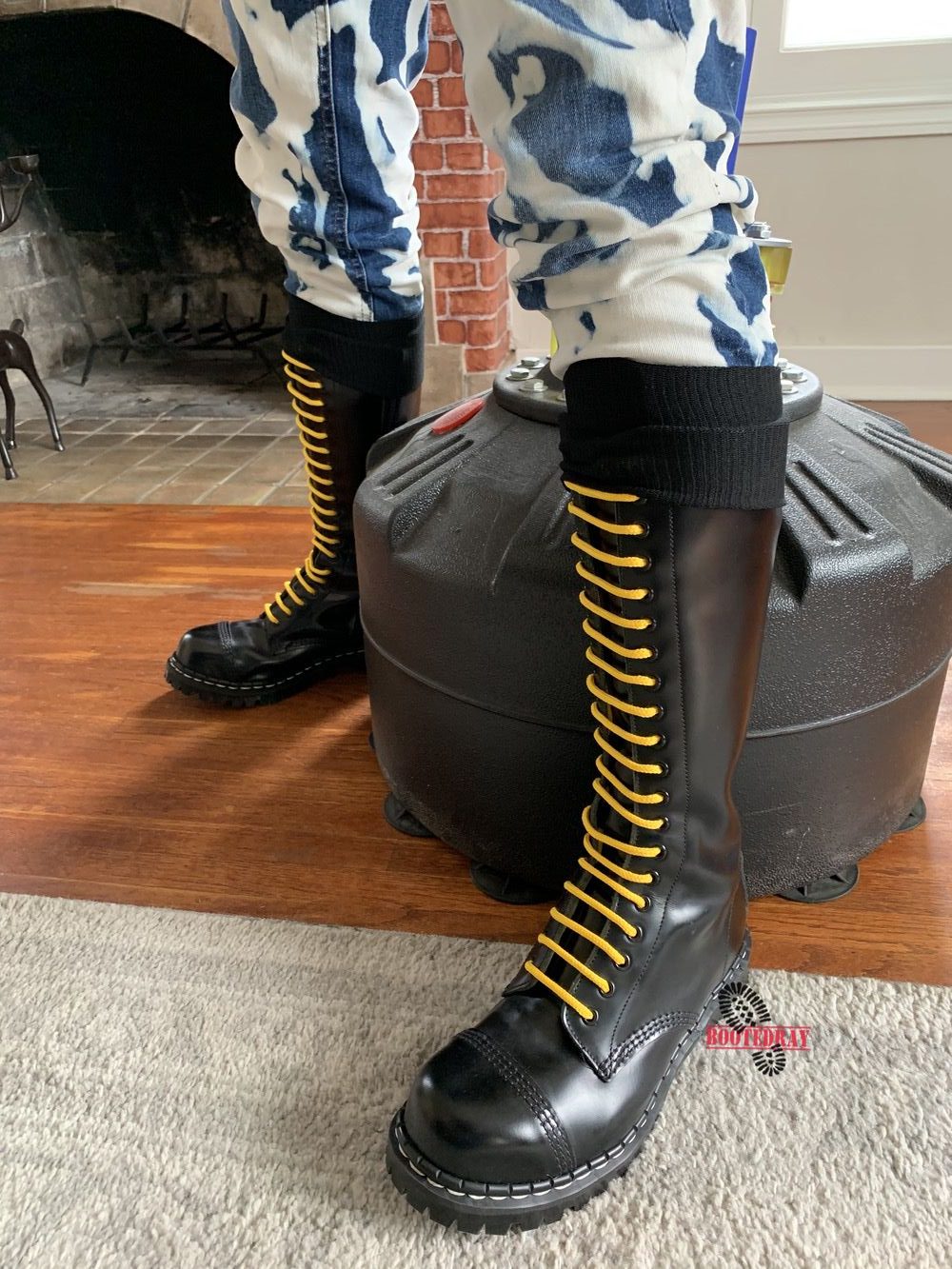 Do you like these skinhead boots?