It was a fun Tuesday! A rubber slave was visiting LA and want to serve me. So why not? He and my regular rubber slave arriving on a Tuesday afternoon, and later on, my friend Alex and his friend also coming over for a joined fun session 🙂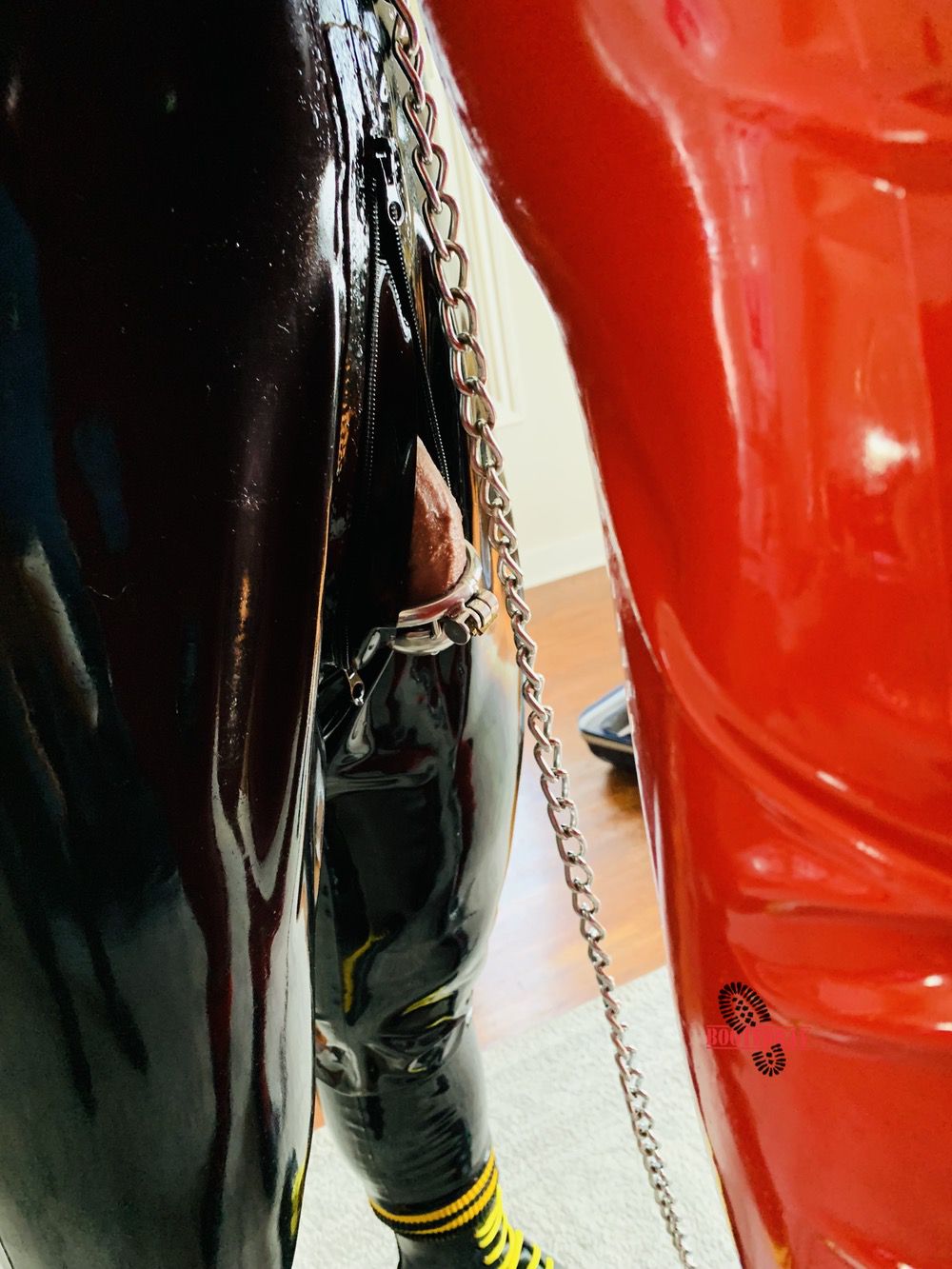 Of course my two rubber slaves have to be locked with chastity.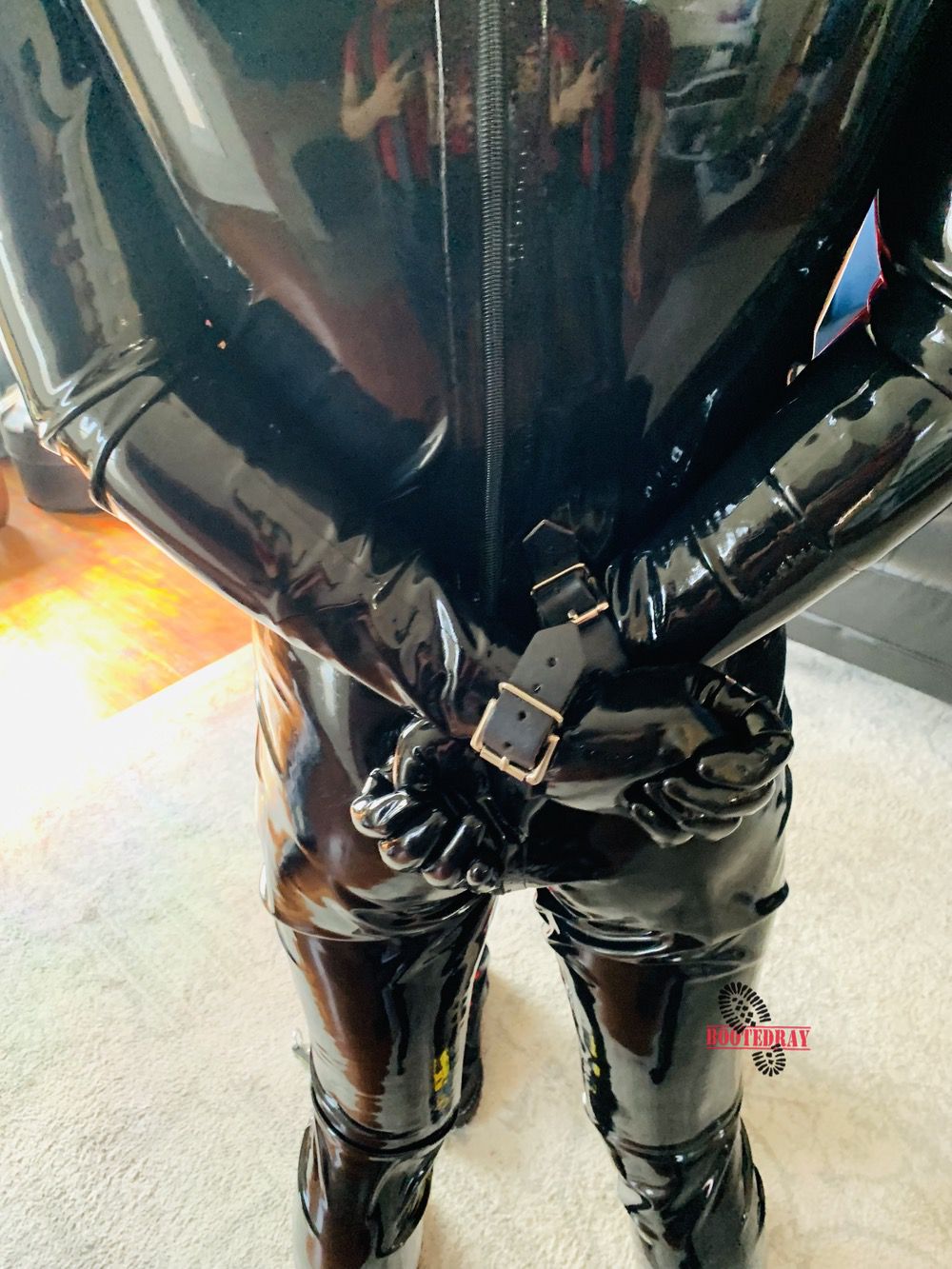 Hands behind their back and locked as well.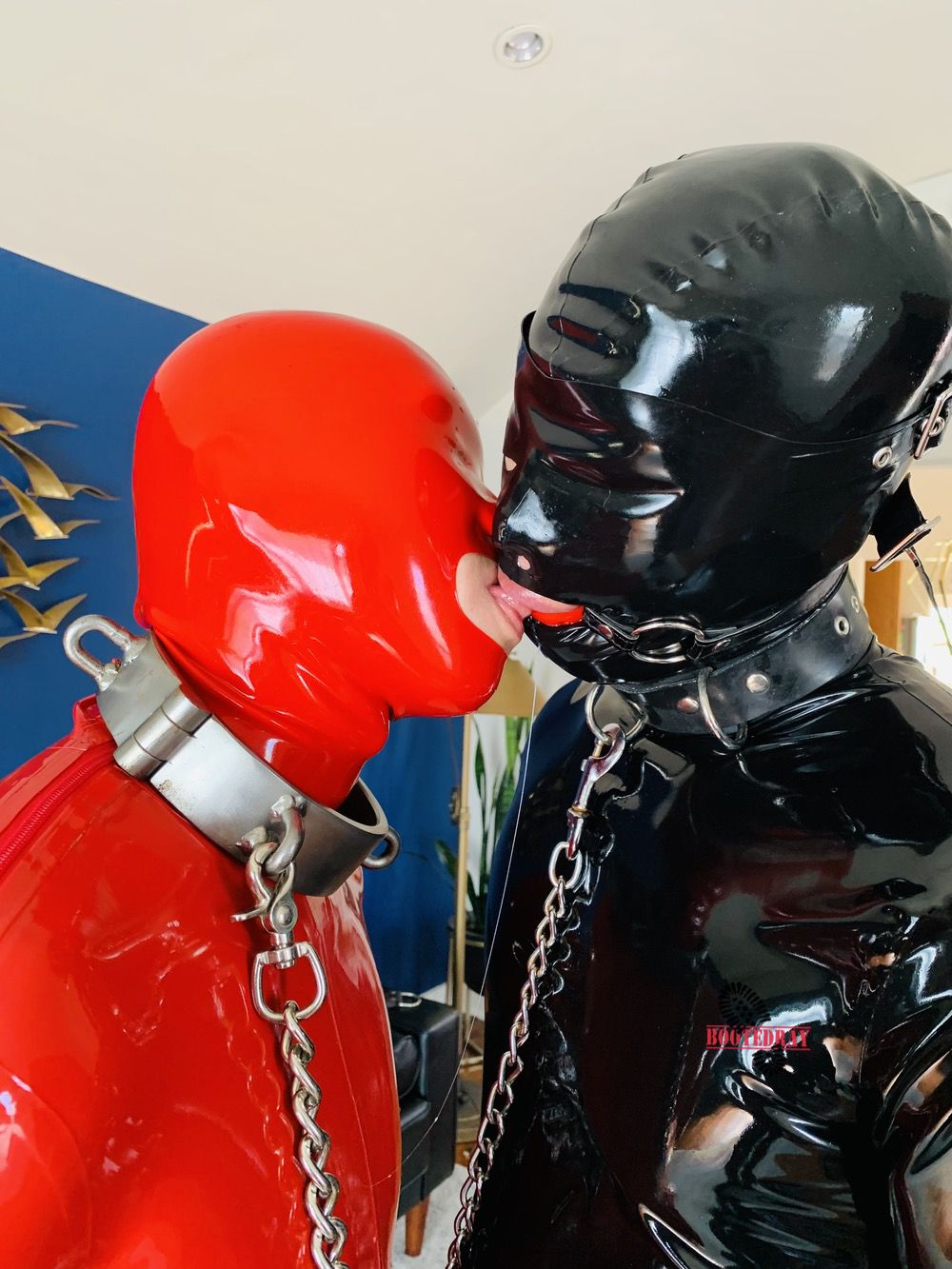 Since it is still the beginning, I let them "kiss" each other 🙂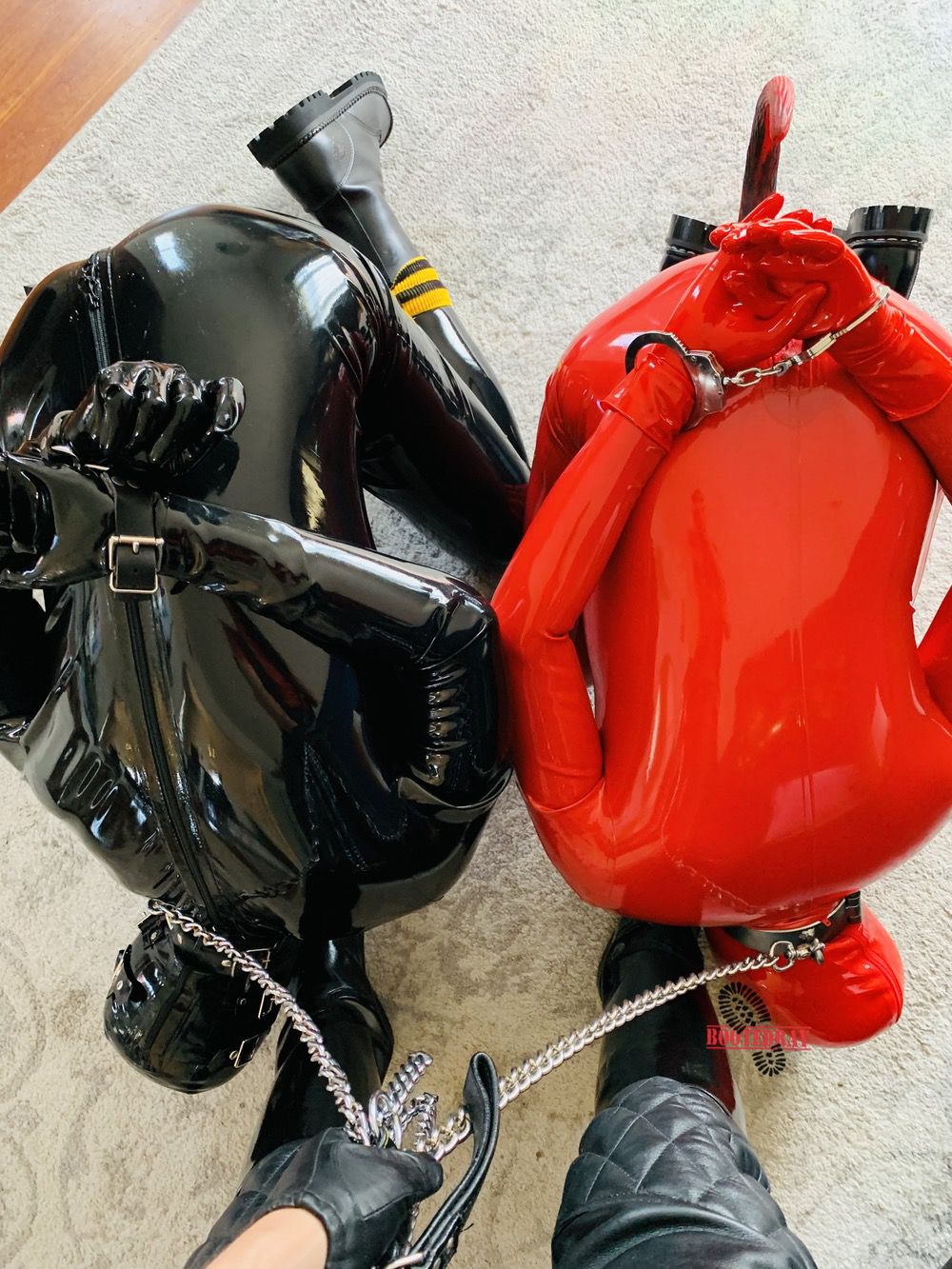 Now back to the correct slave position: Knee down and waiting for my orders.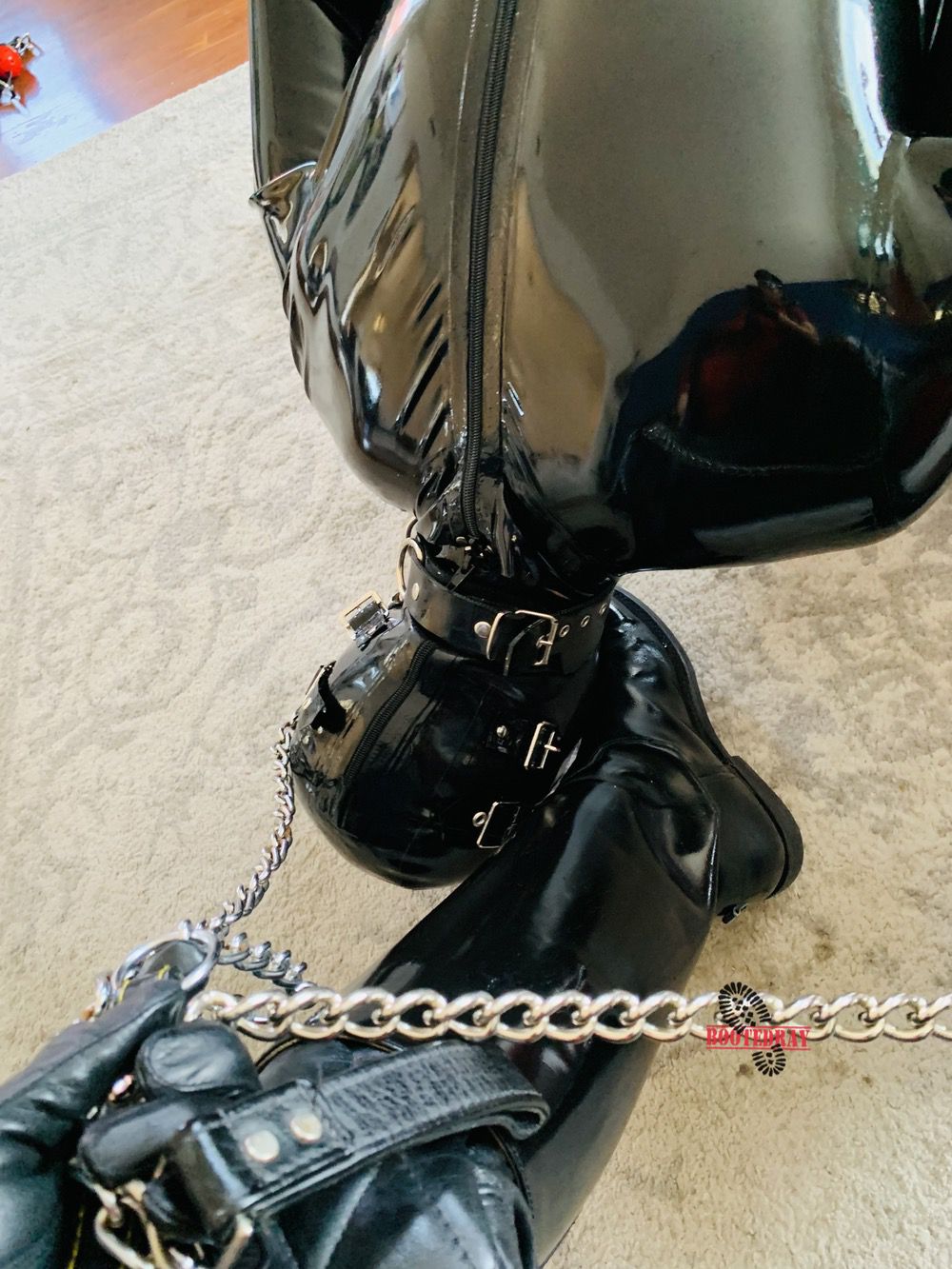 And the left black rubber slave starts to lick my shining leather boots.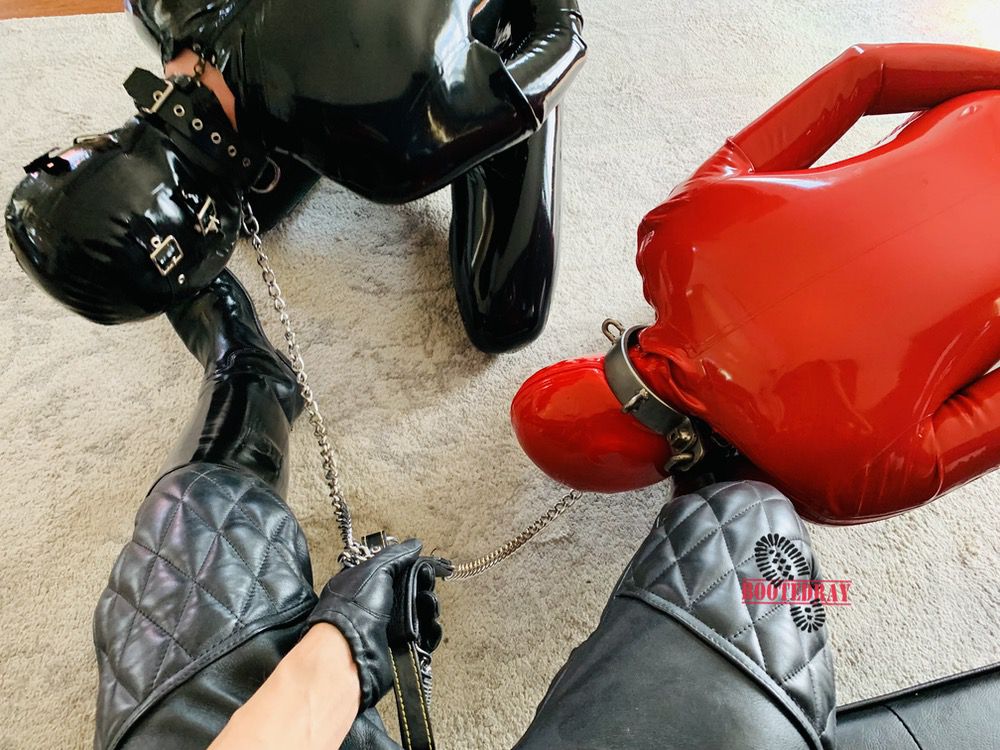 The red rubber slave also.
Now it's piss time!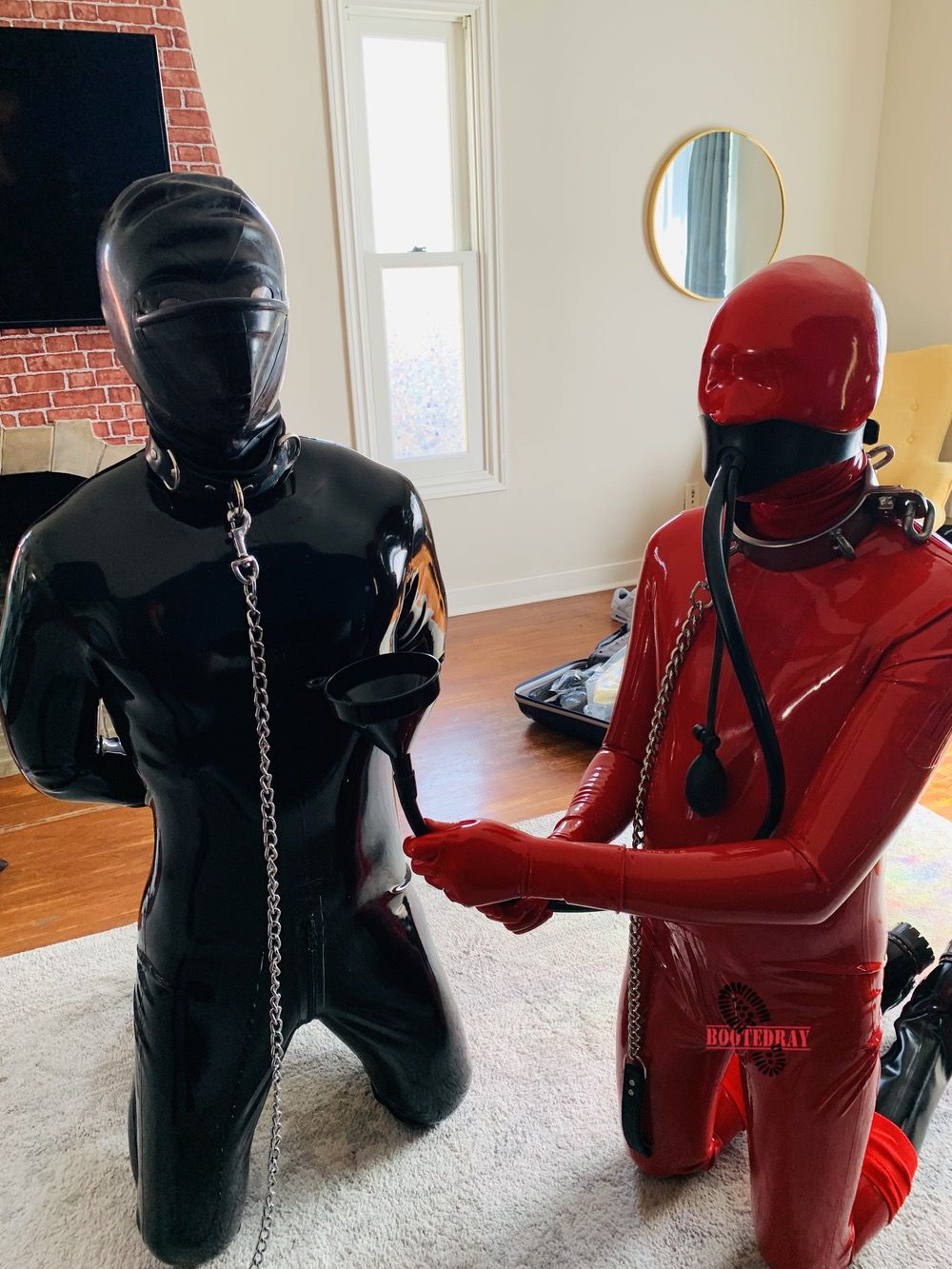 The left one is wearing my rubber piss hood, and the right one is holding my rubber piss funnel as well.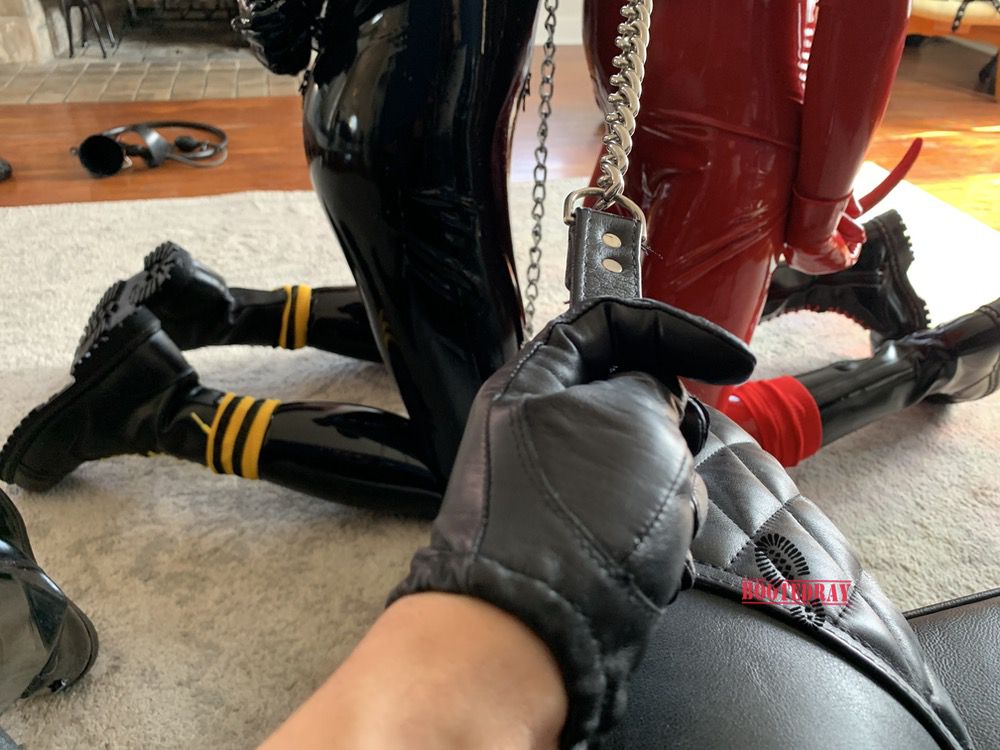 Time for a relax, they can hold on each other's rubber lips 🙂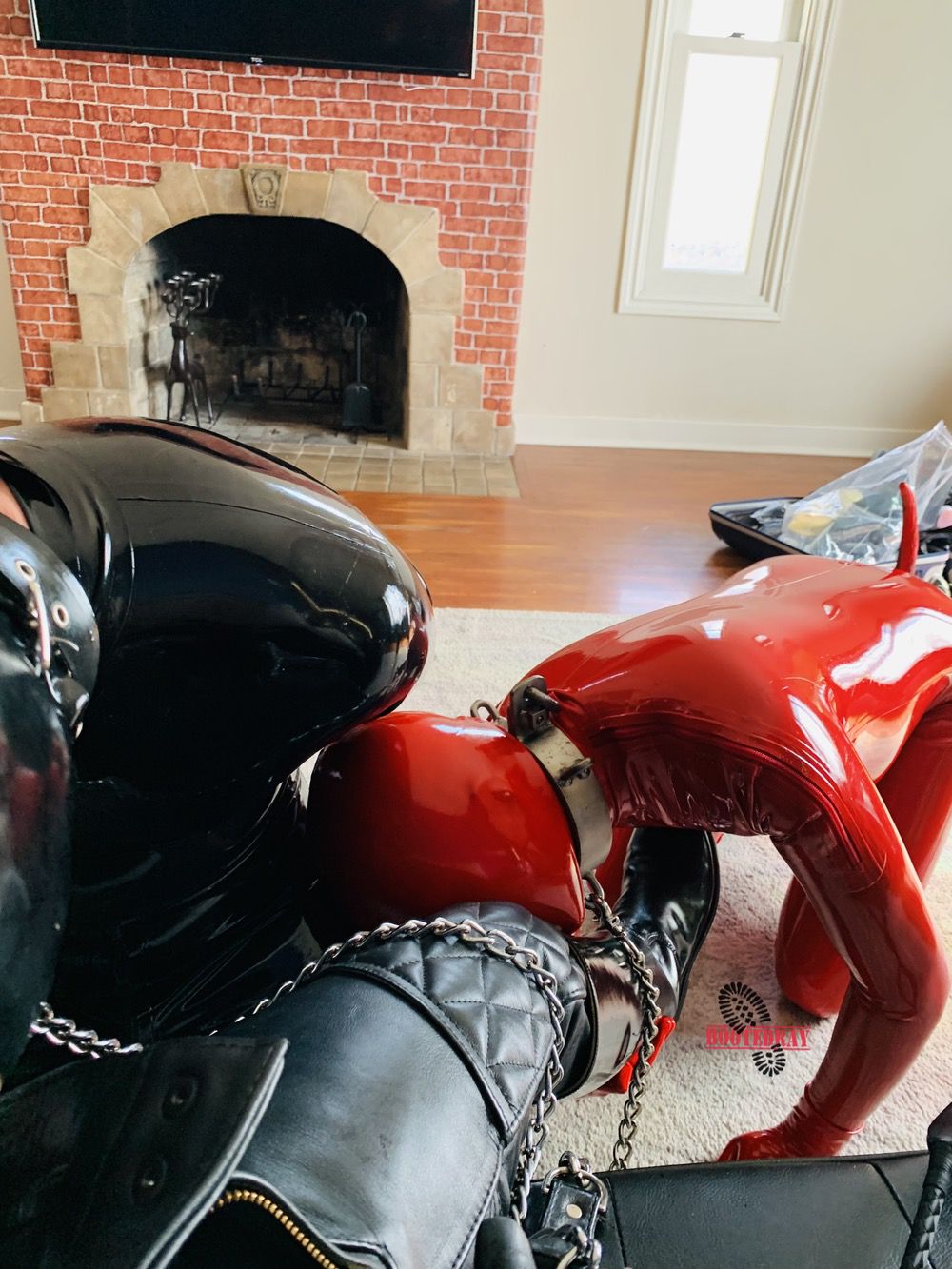 And now back to the core, the black rubber slave is sucking my cock while the red rubber slave is worshipping my leather boots.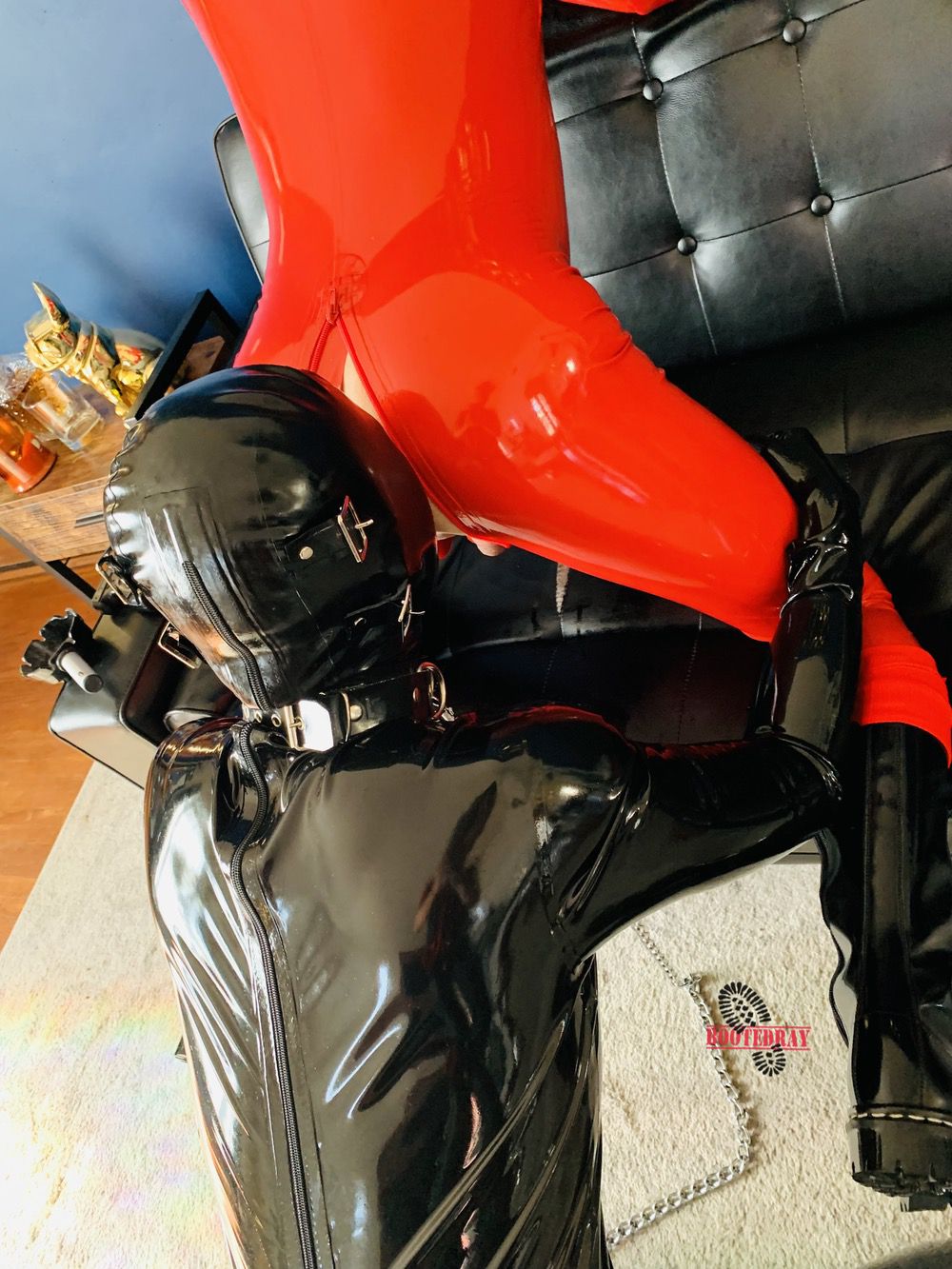 I let the black rubber slave licking the red rubber slave's ass before I inserting my cock 🙂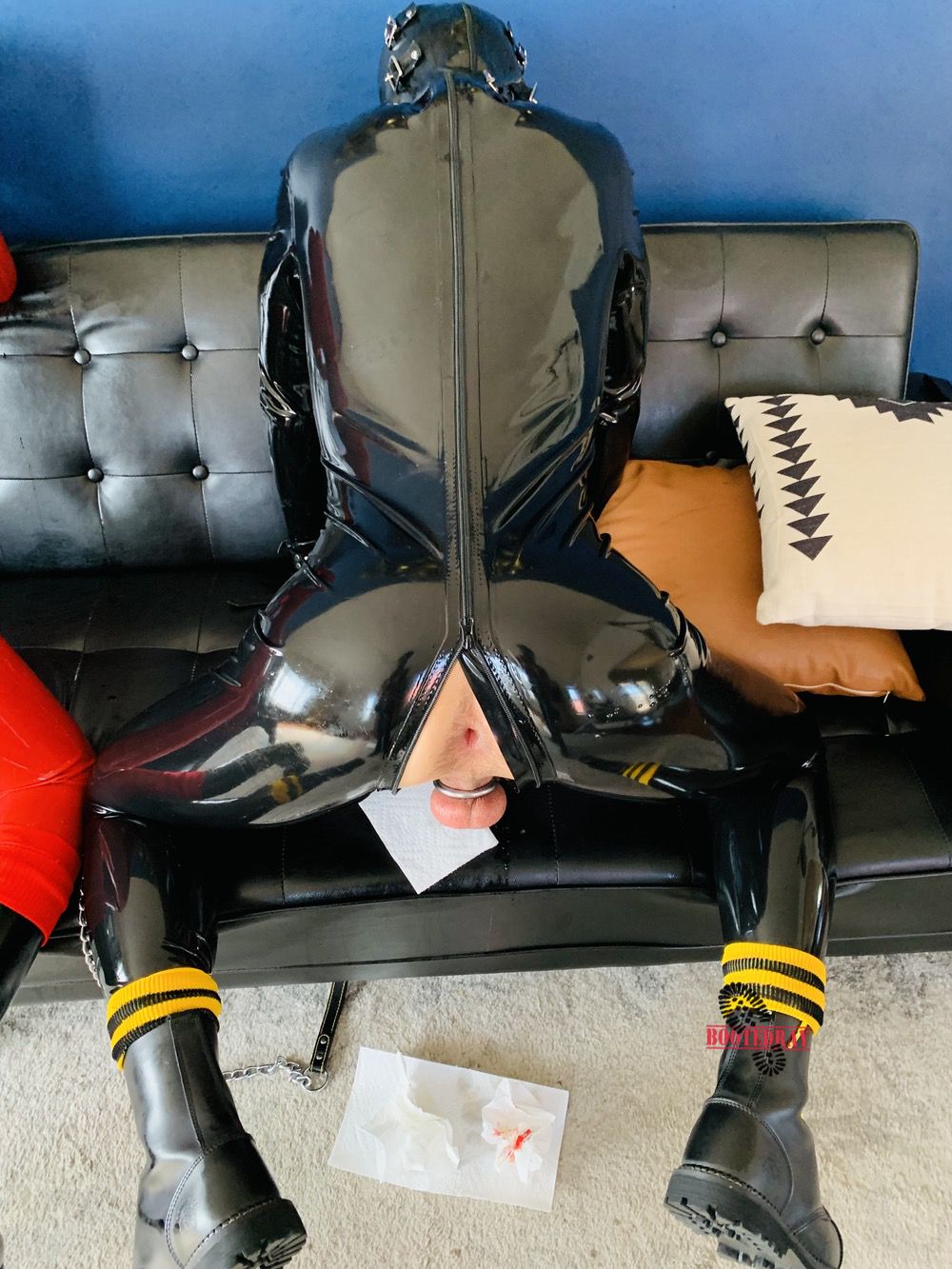 What a yummy ass, right?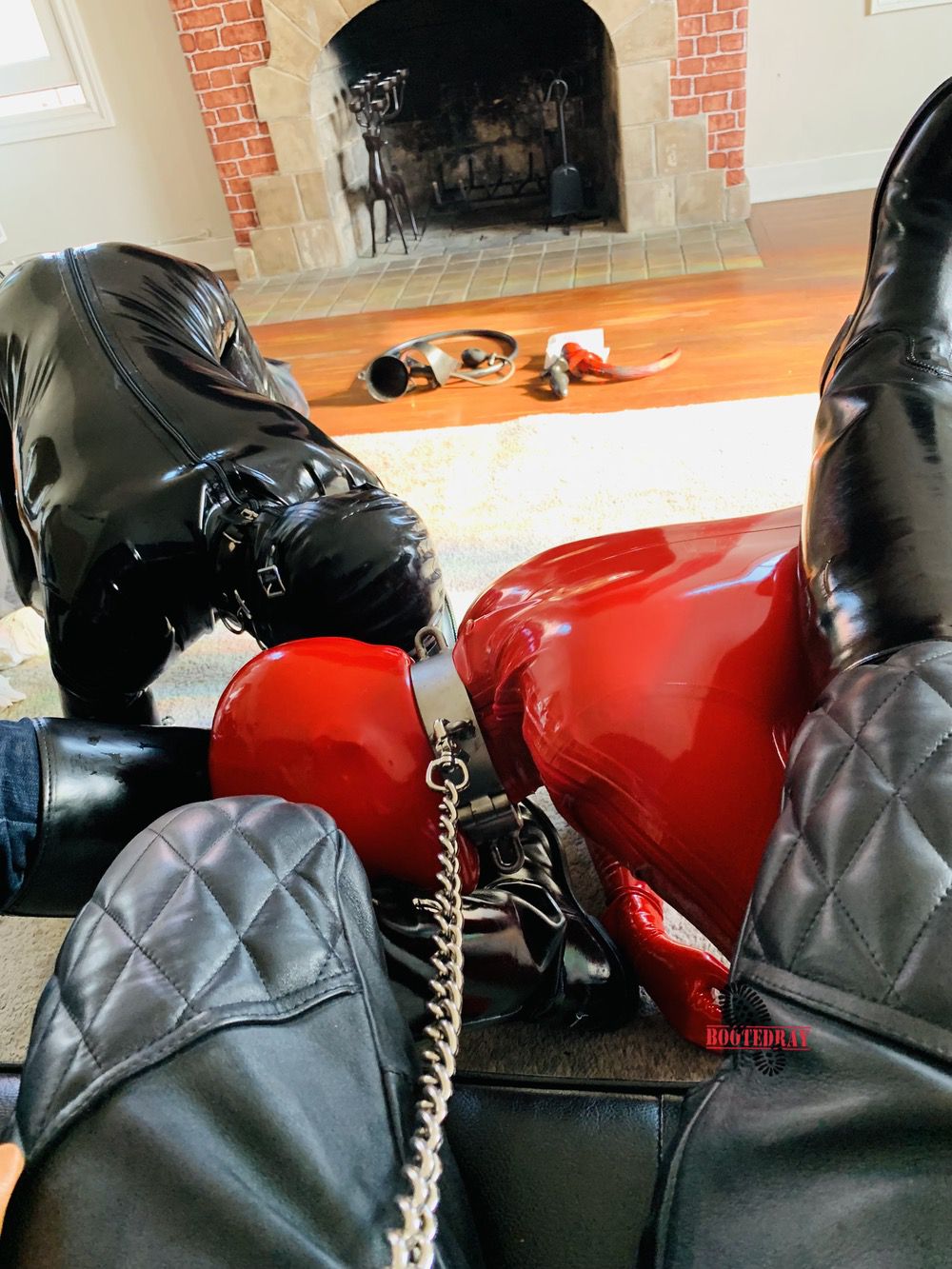 Later on my friend Alex arrived. Now two rubber slaves are serving two Masters 🙂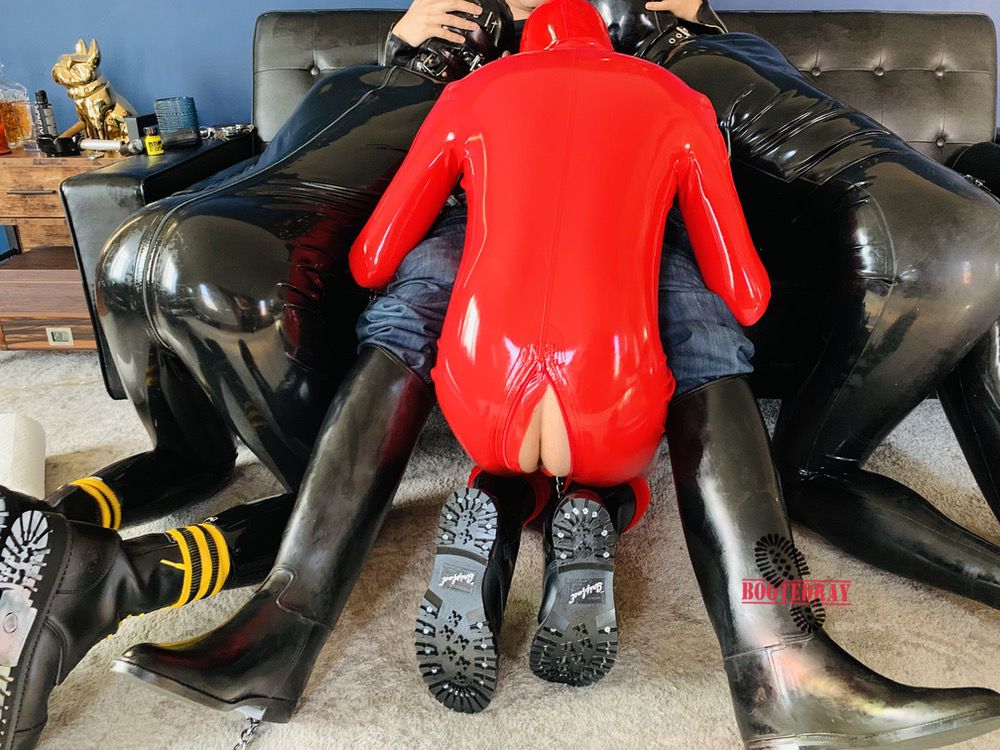 Three rubber slaves are serving One Master 🙂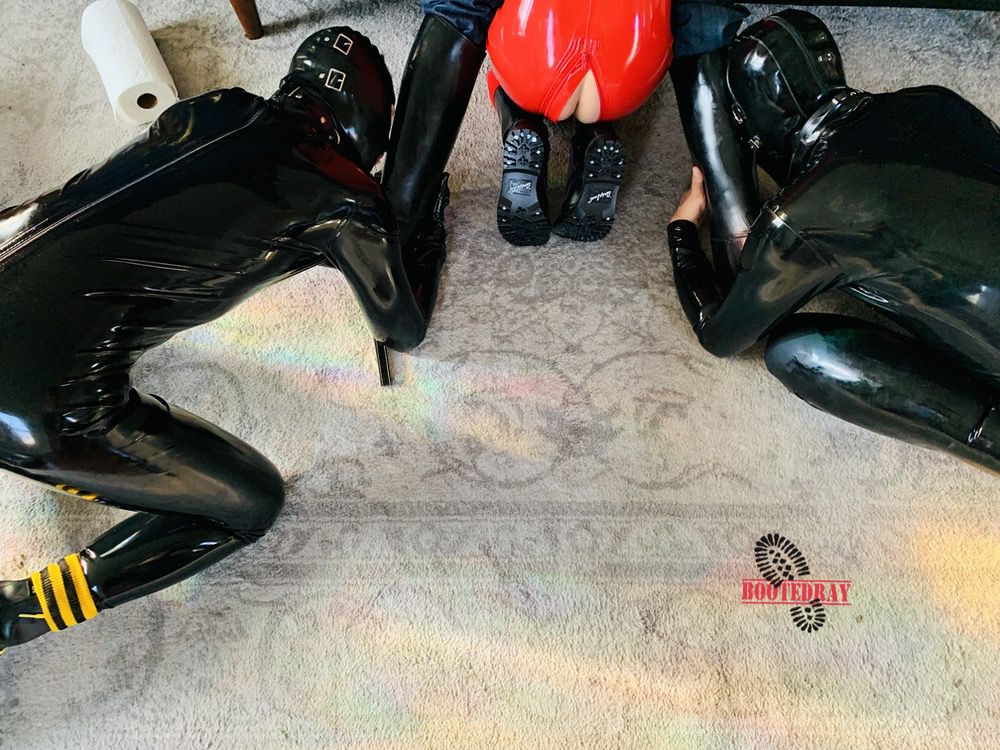 One rubber sucking the Master's cock while the rest two rubber slaves are licking Master's boots.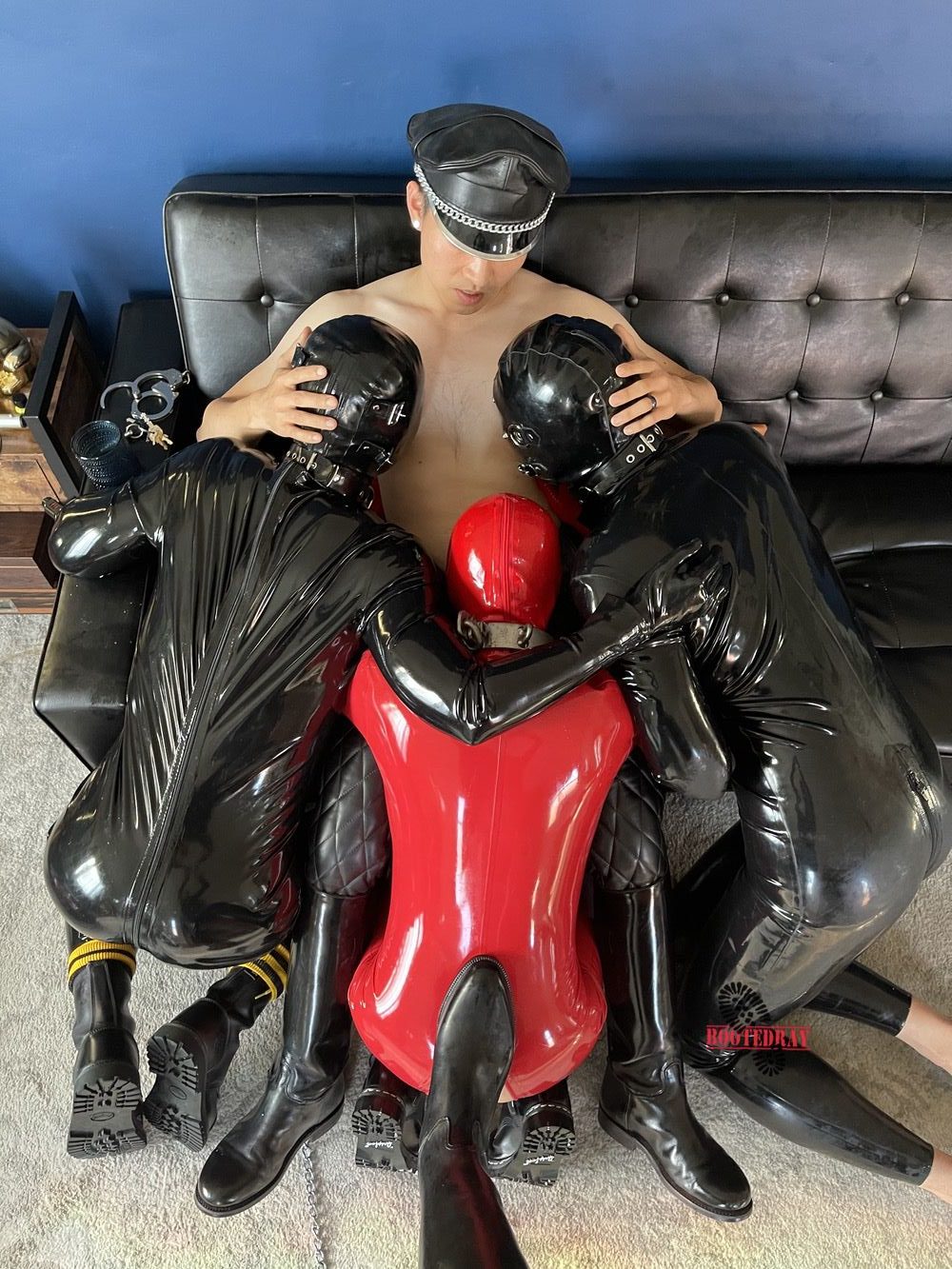 What a fun day, right?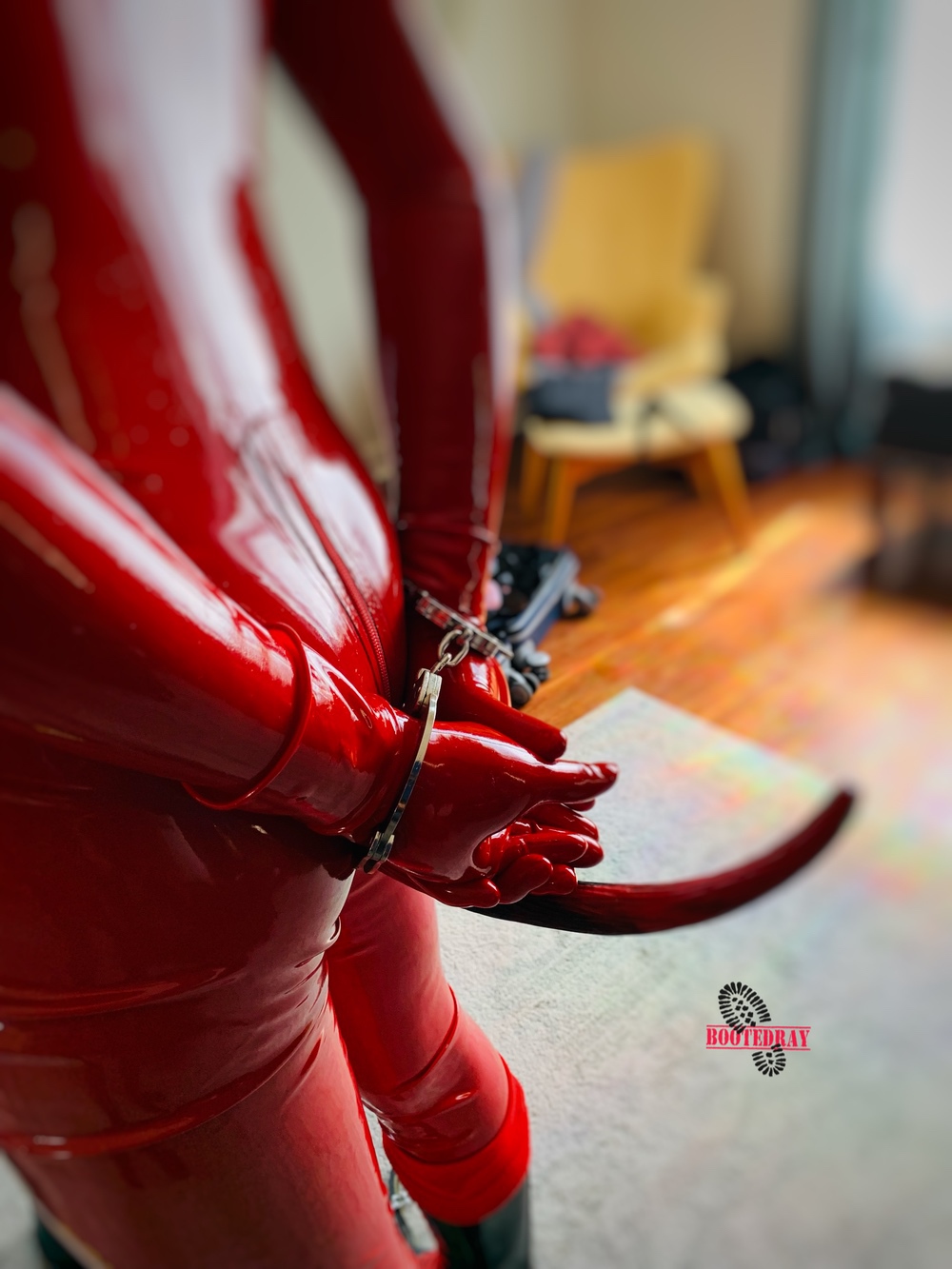 Do you like his red rubber tail?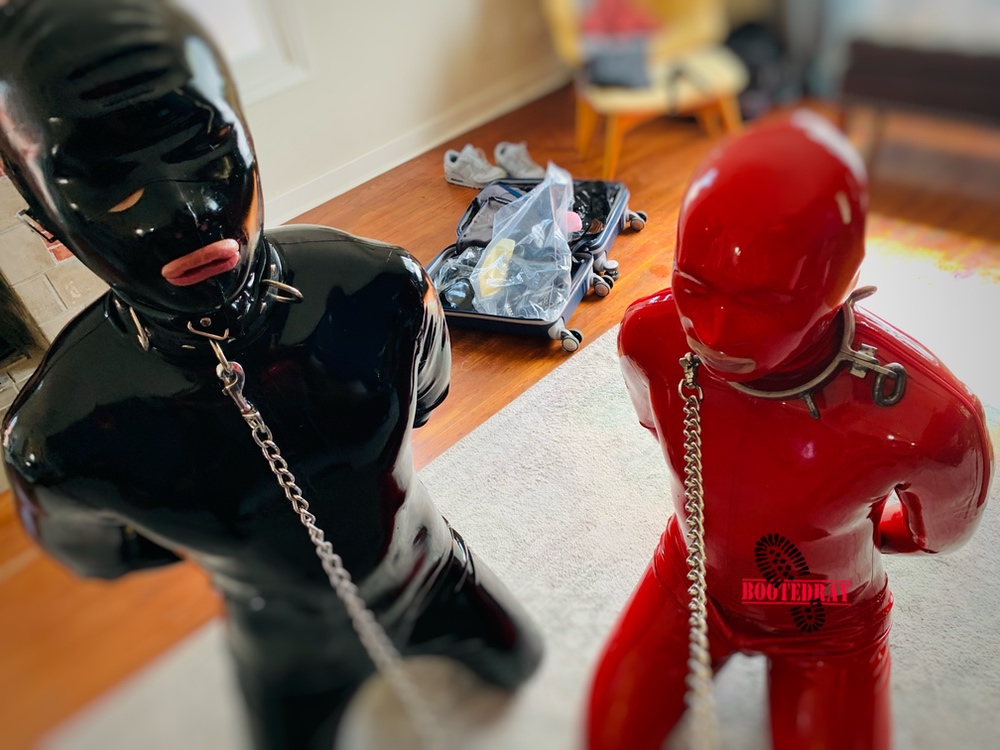 Are you the next?