I bought a pair of red rubber gloves a few weeks ago, never take a picture of it. so today I wear my full rubber set and smoke a cigar.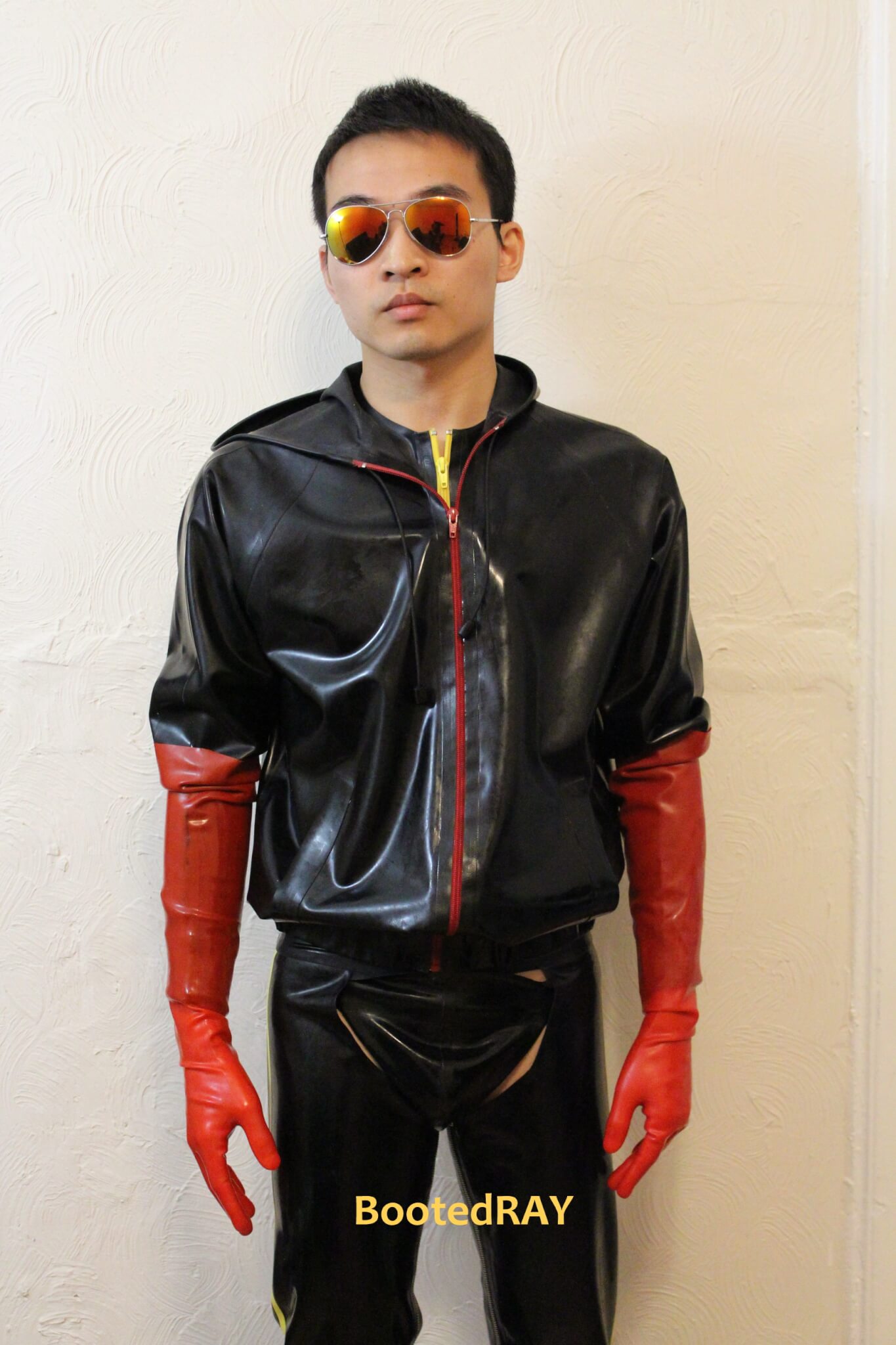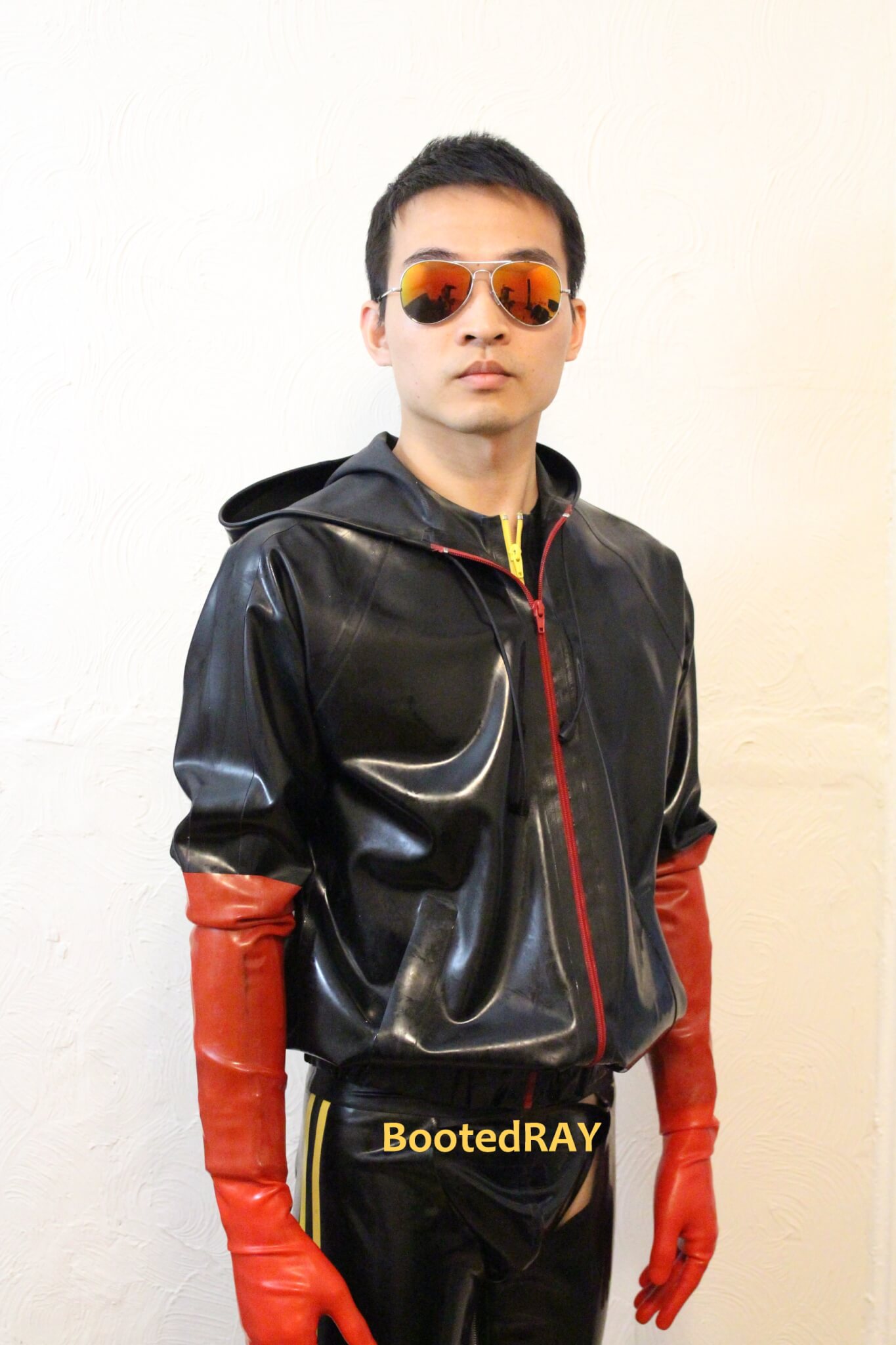 I think this one is the best. Don't you love the red rubber gloves?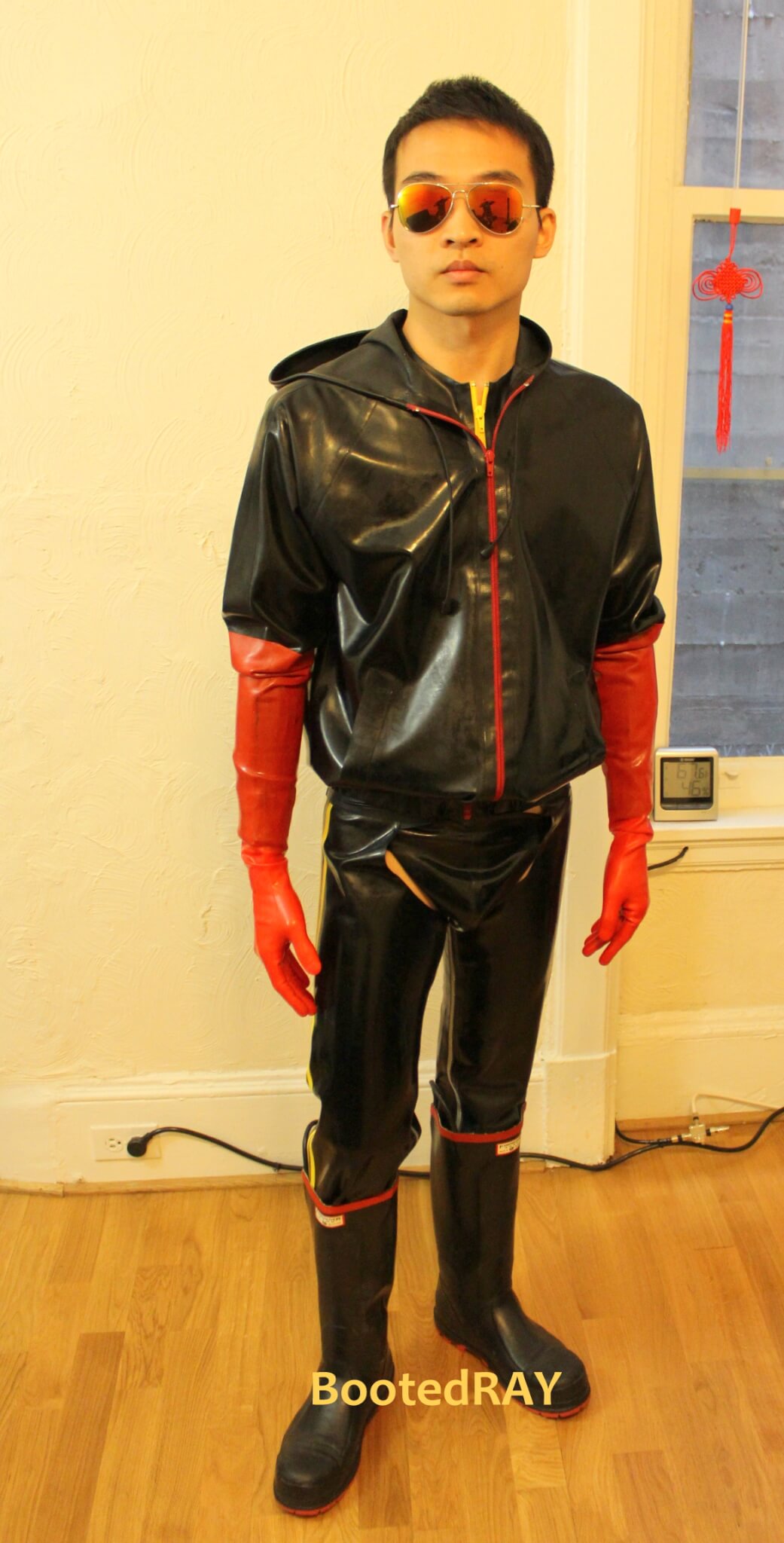 FUll PIC of ME in Rubber T-shirt, Rubber Hoodie, Rubber Jockstrap, Rubber Chaps, Rubber Boots with Red rubber Gloves.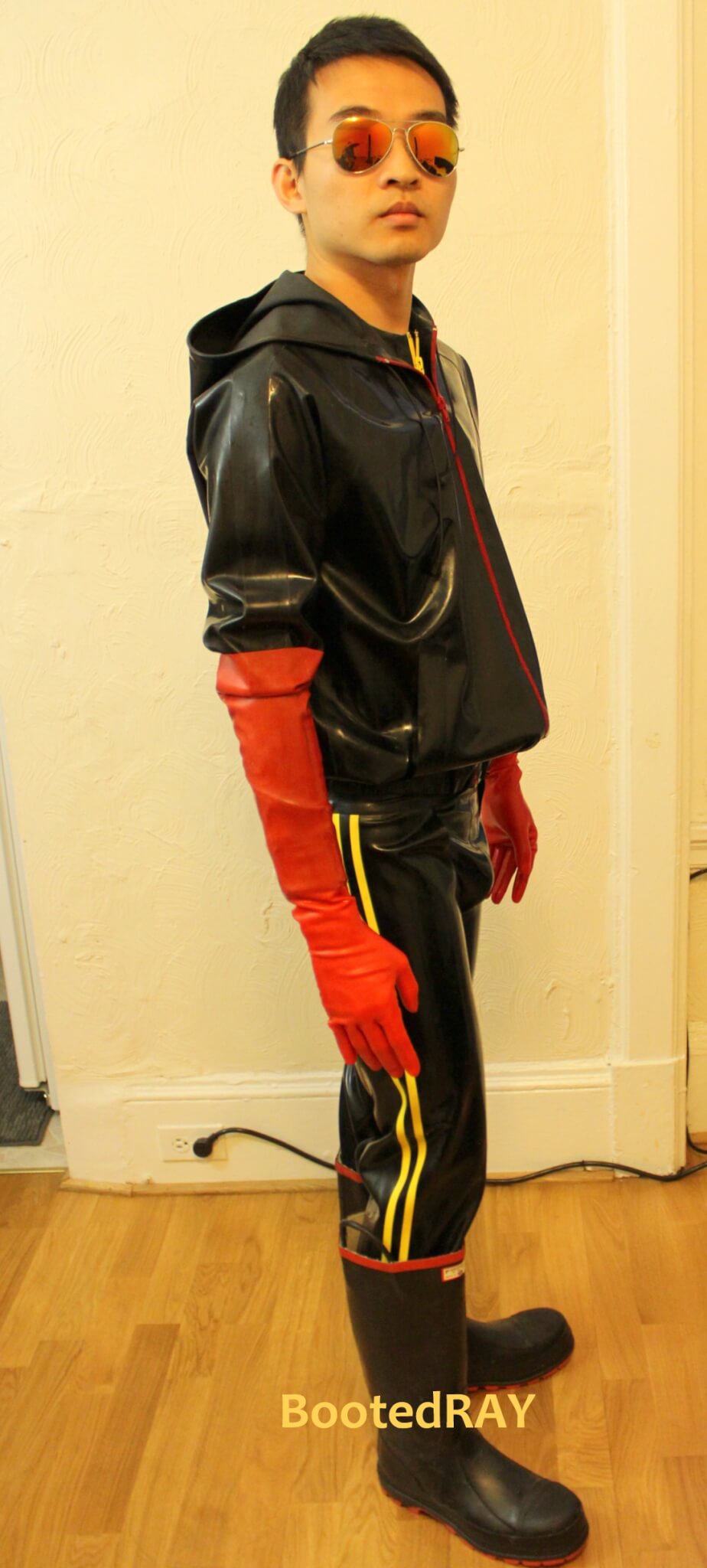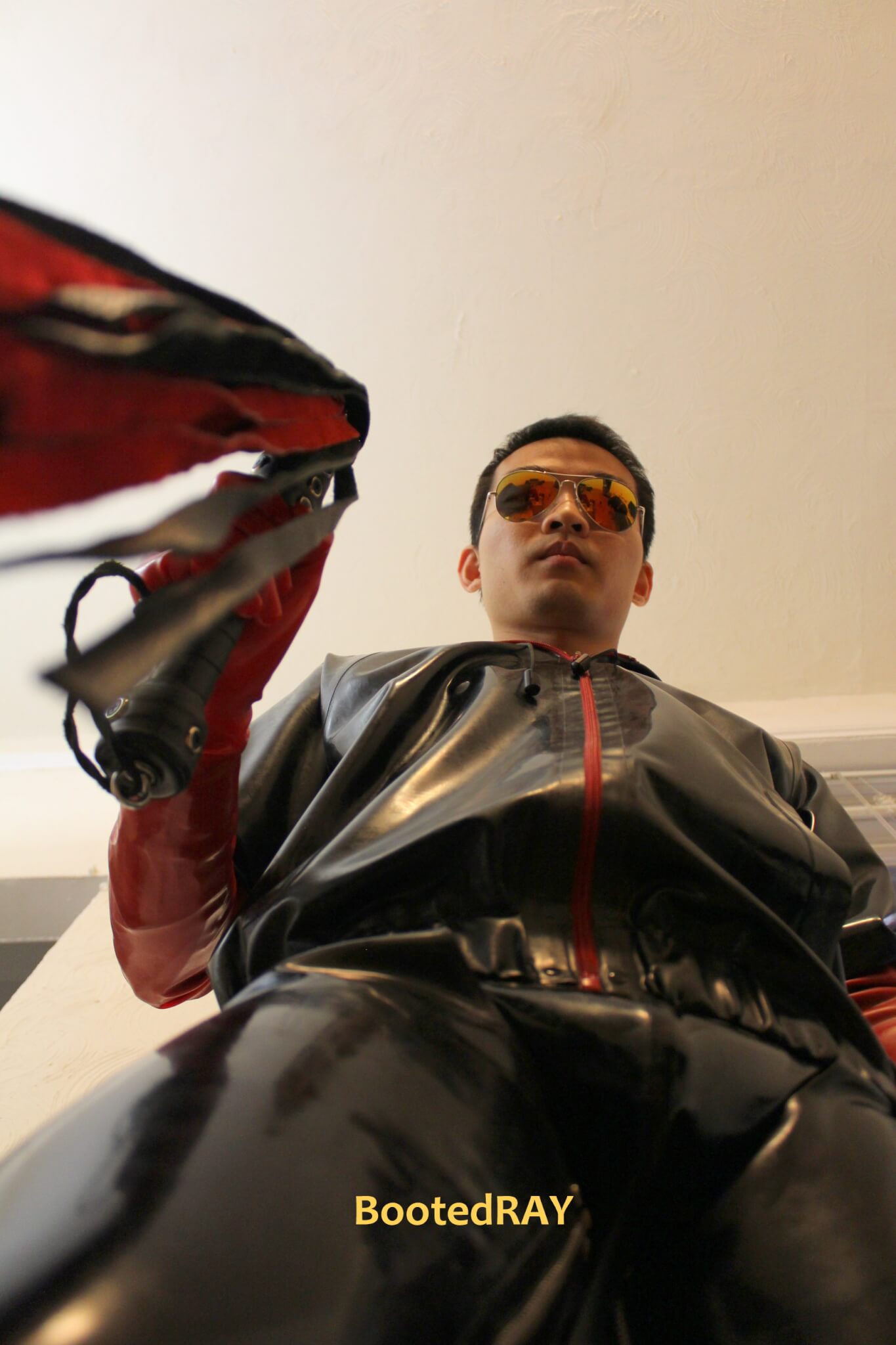 You wanna worship ME, don't you?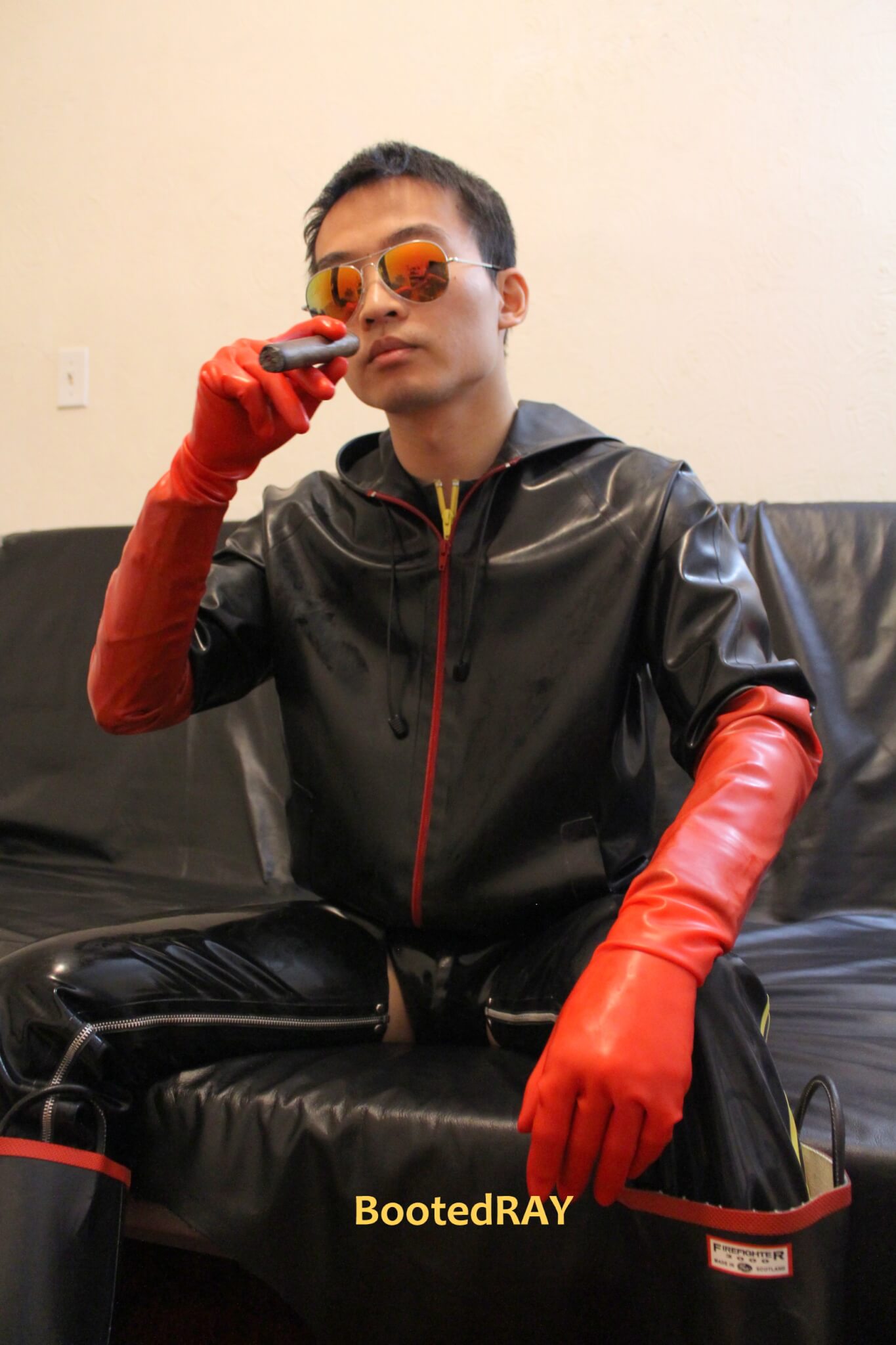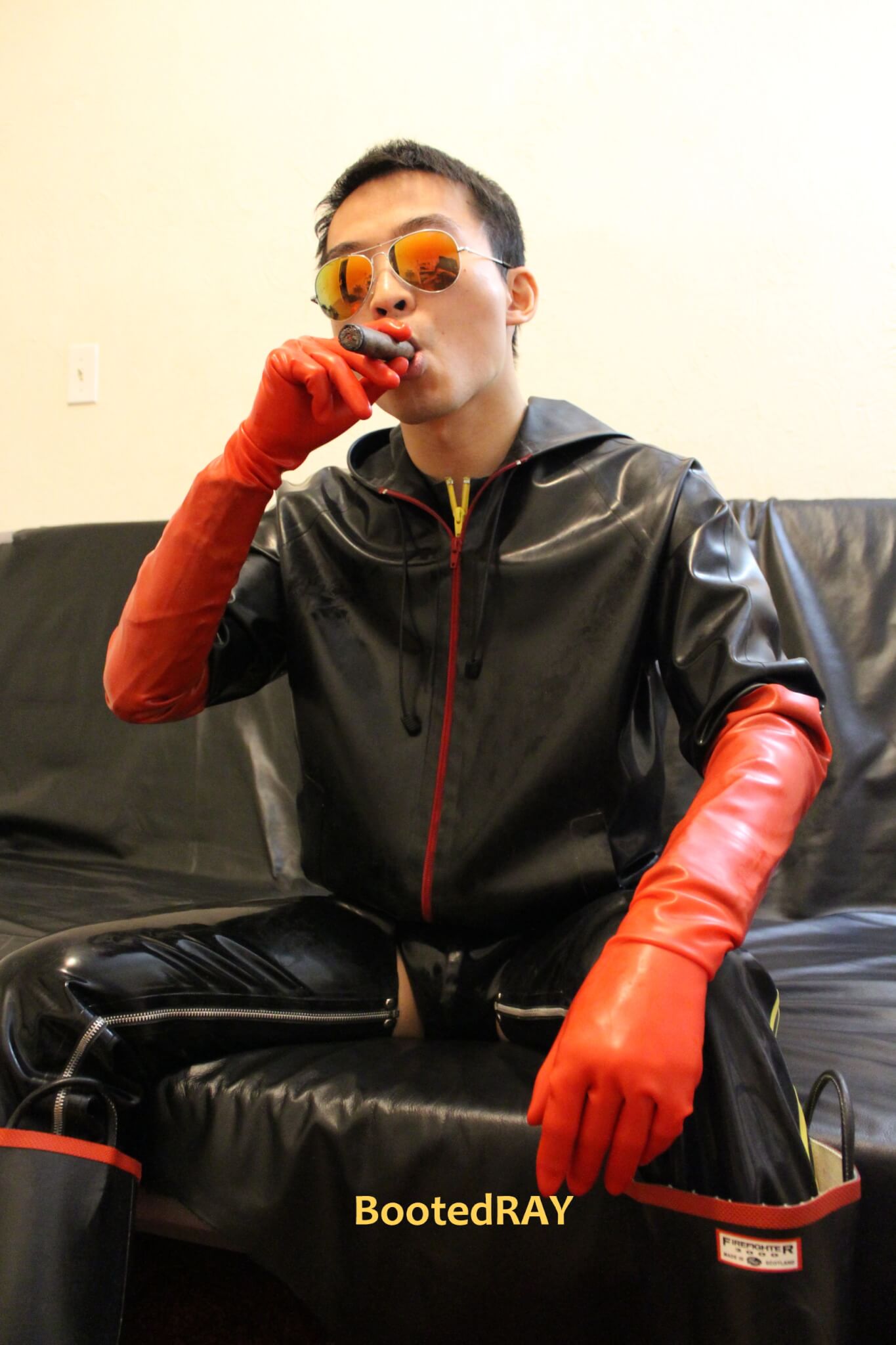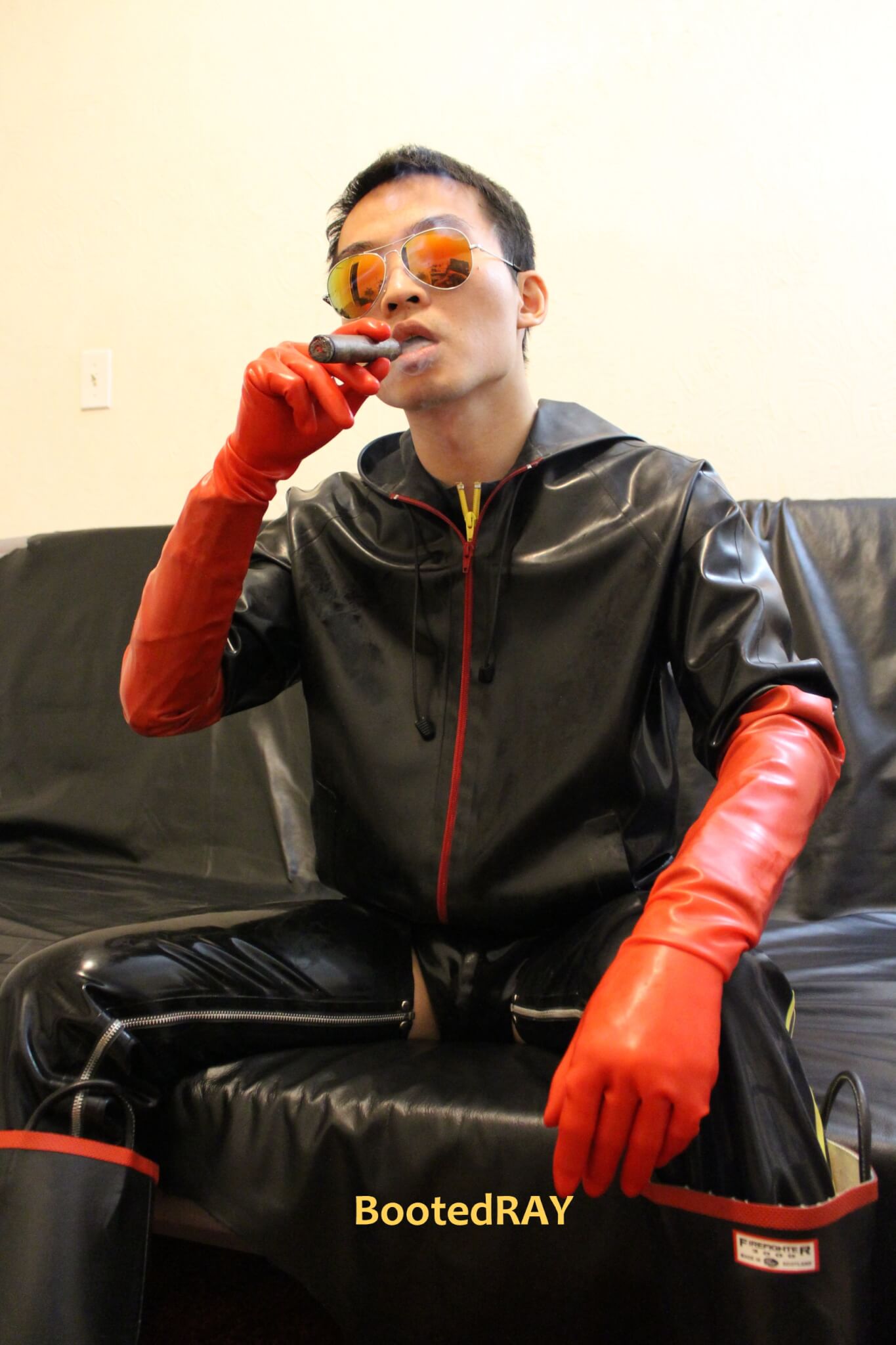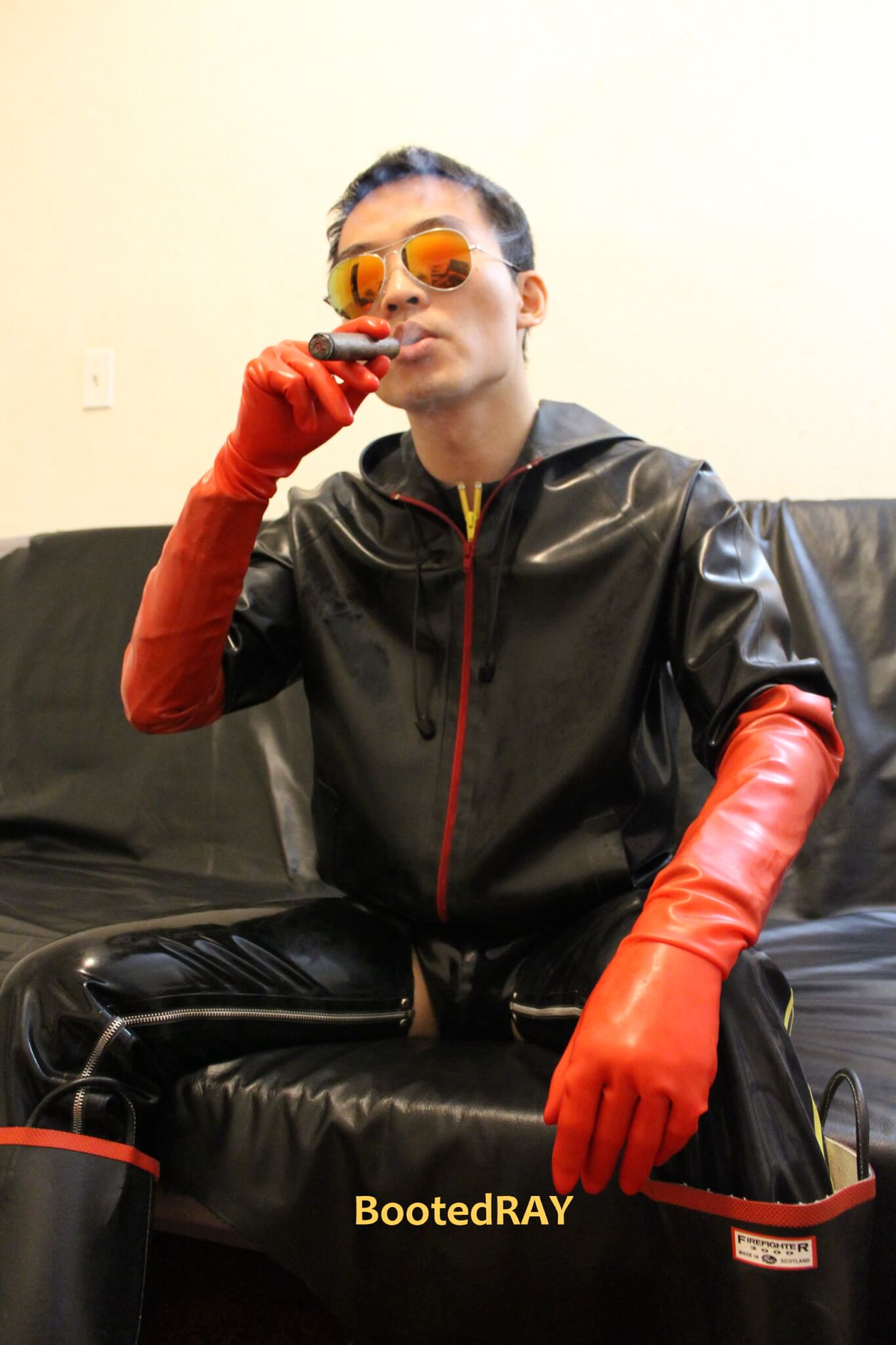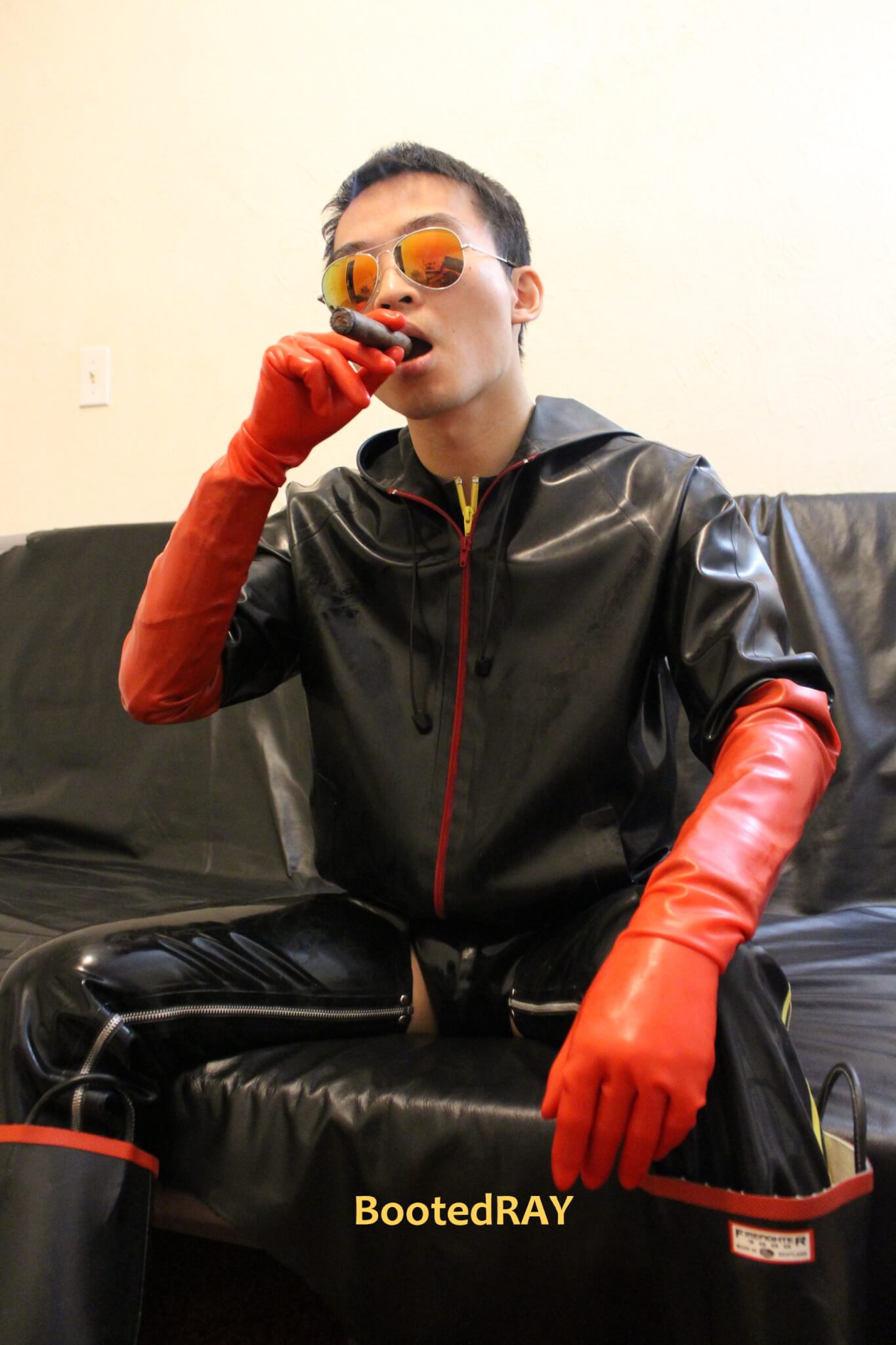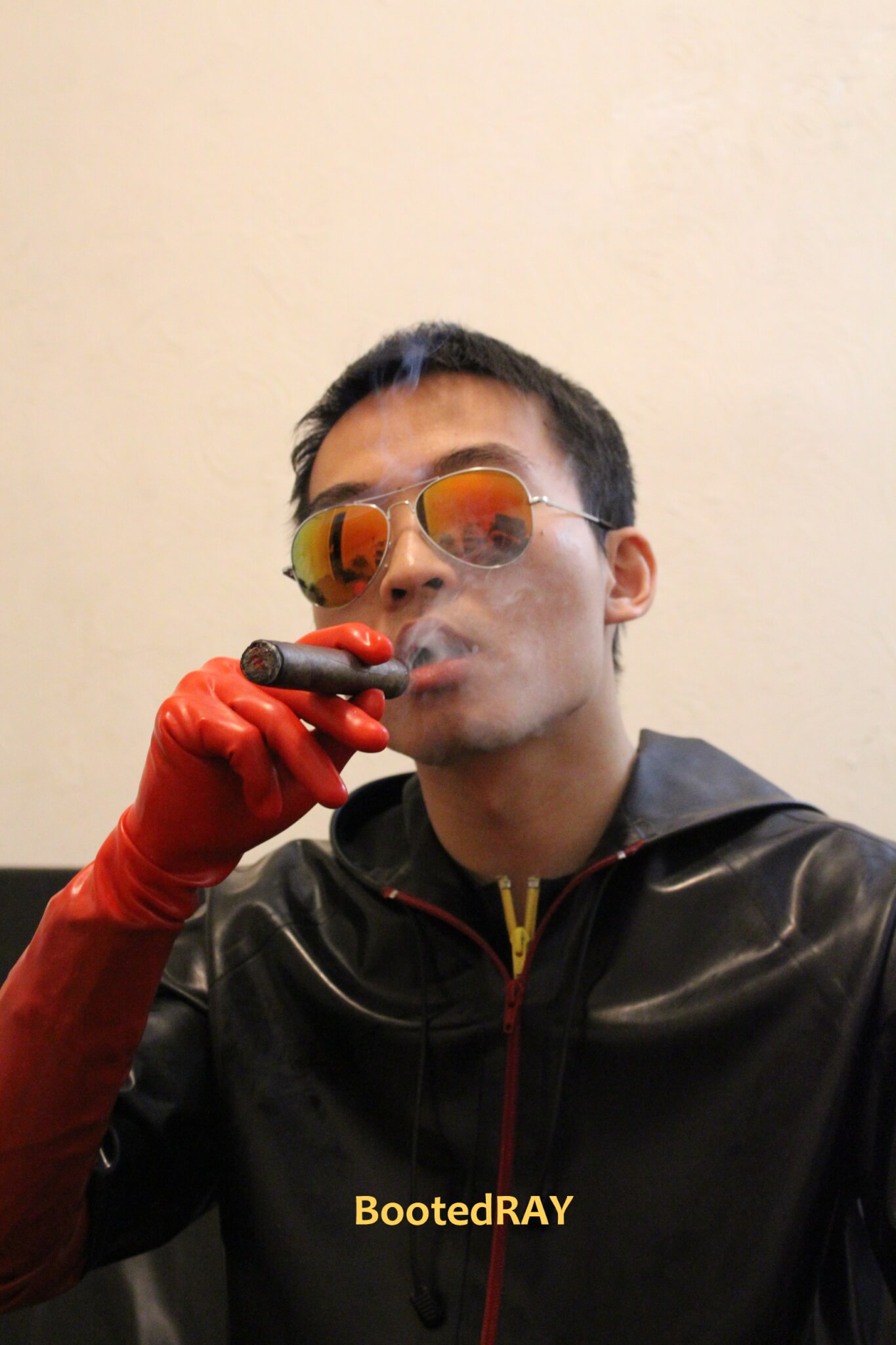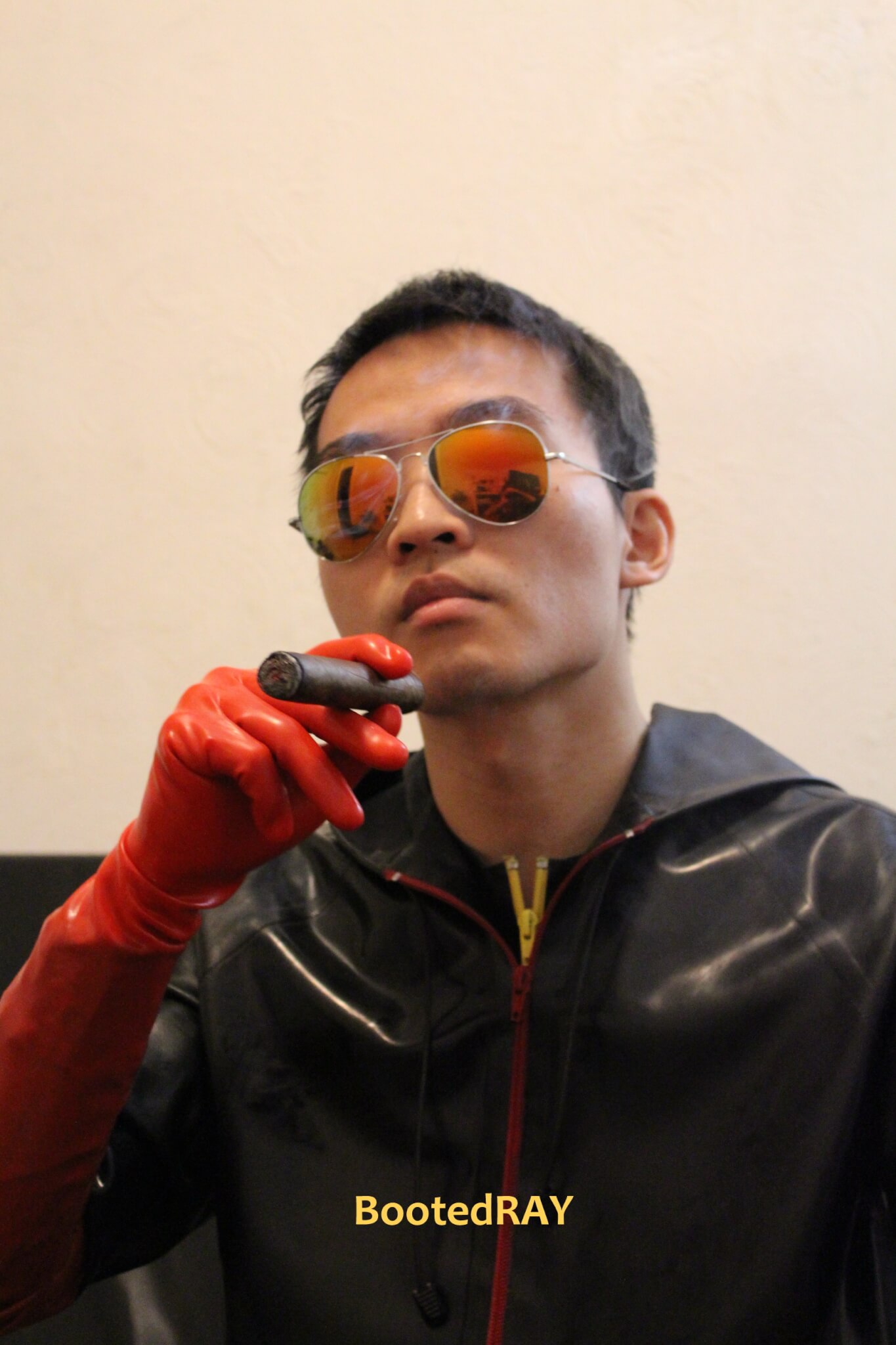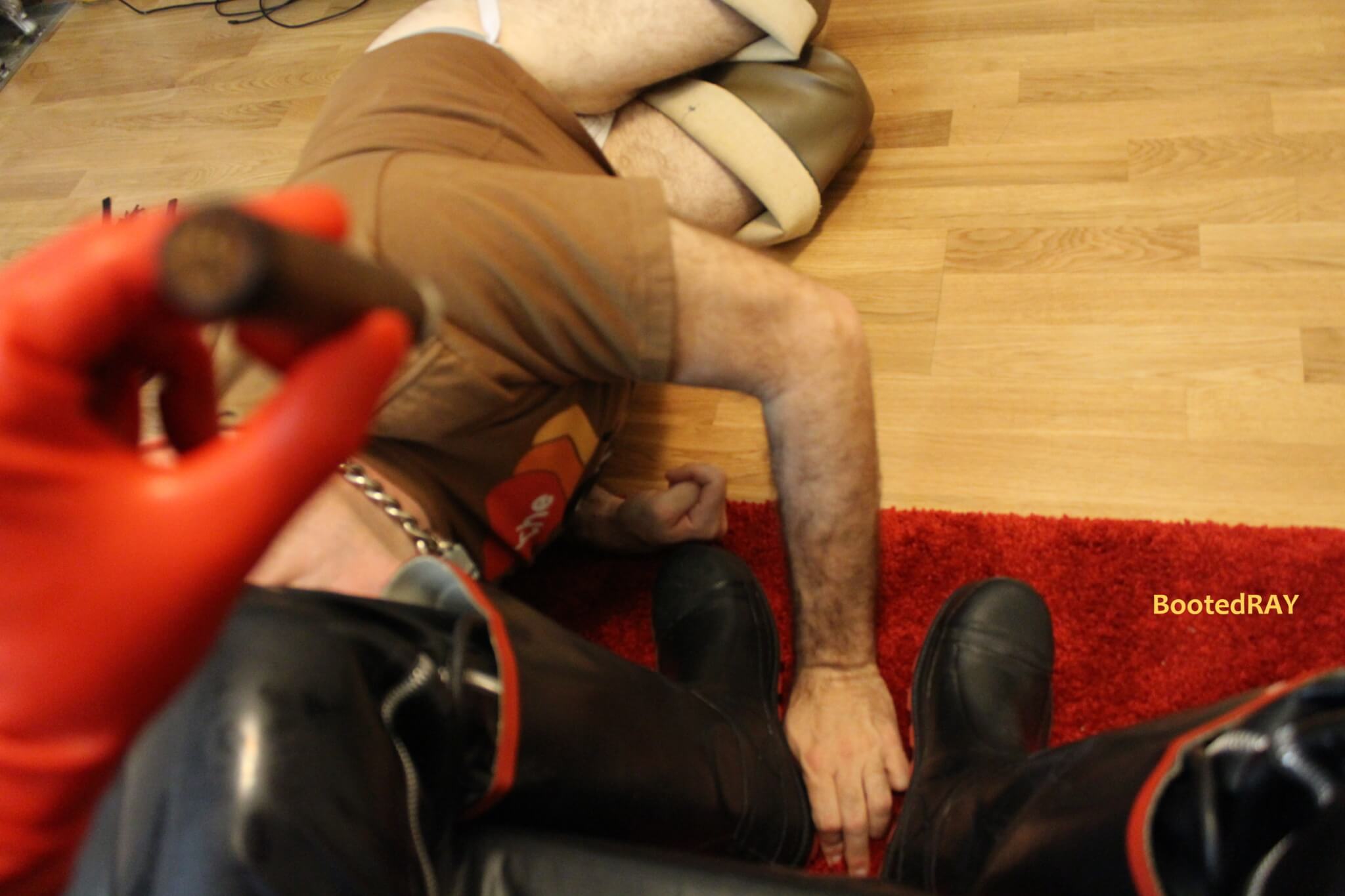 Cigar boy is cleaning My Rubber Boots.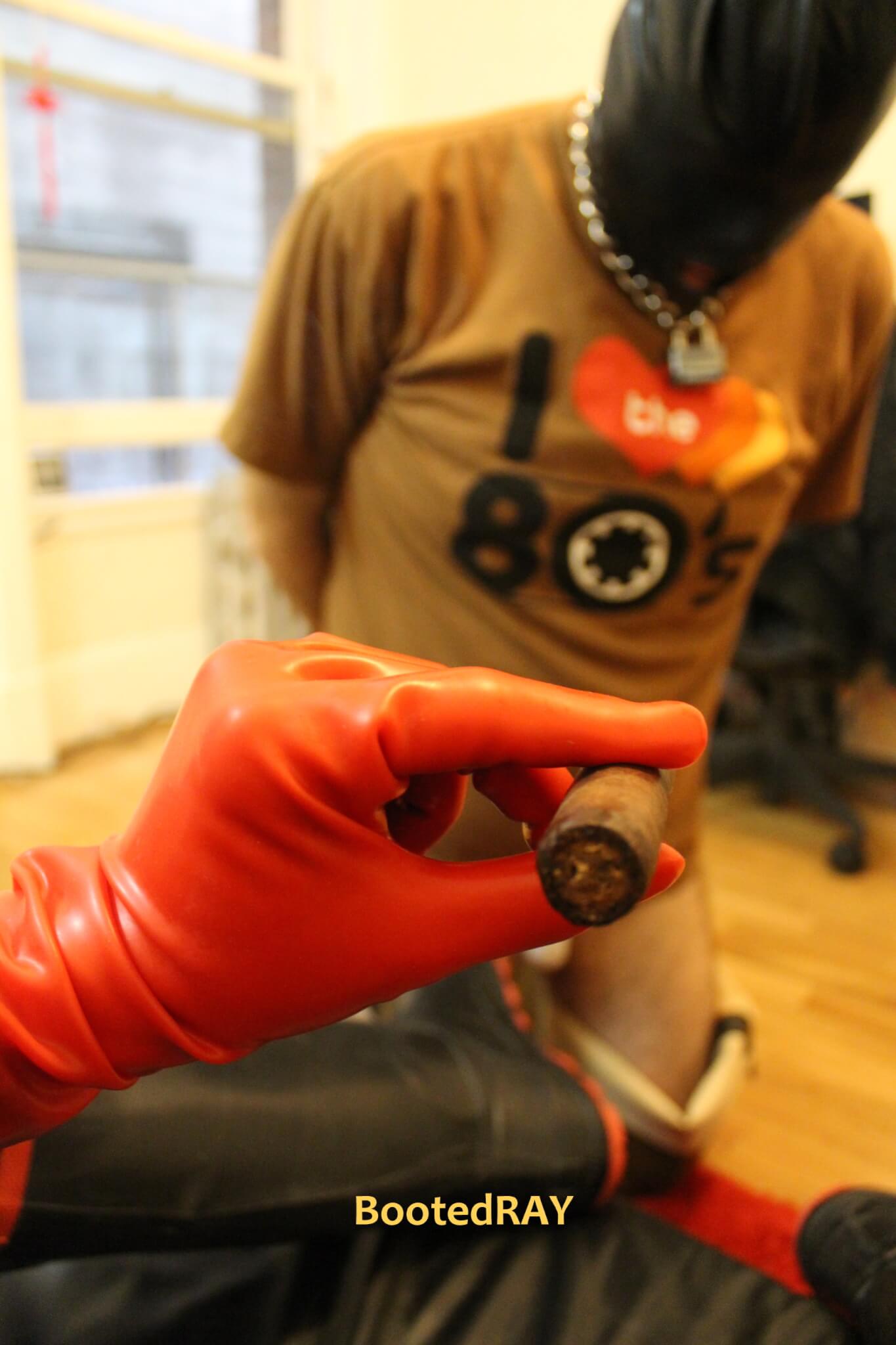 So nice have a slave to serve ME while I am having a cigar.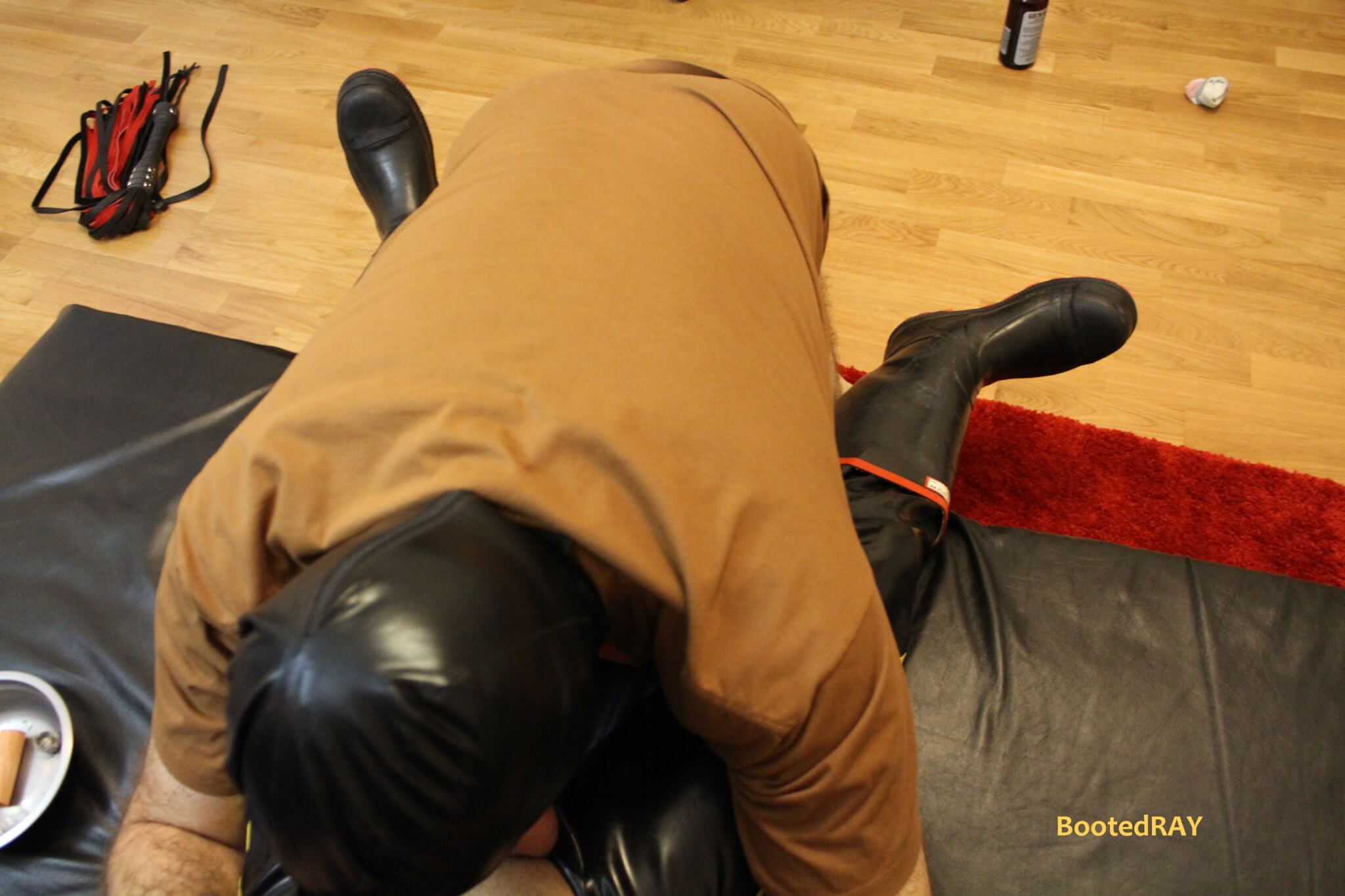 Sucking my COCK