I ordered my brown leather shirt from VK79 a few months ago and finally picked it up during my Folsom Berlin trip this year.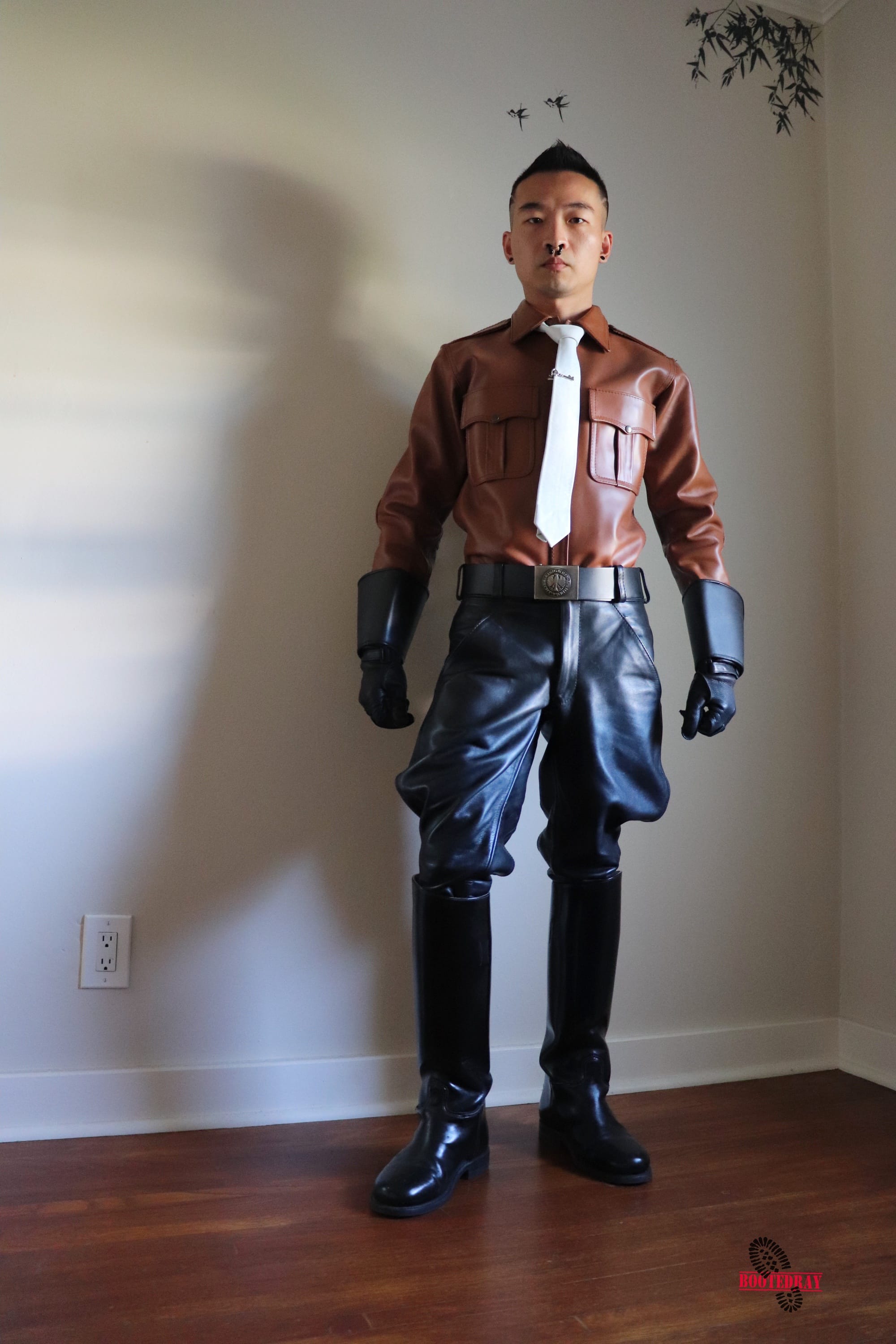 Now I think I need to get a black leather tie instead of the white leather one.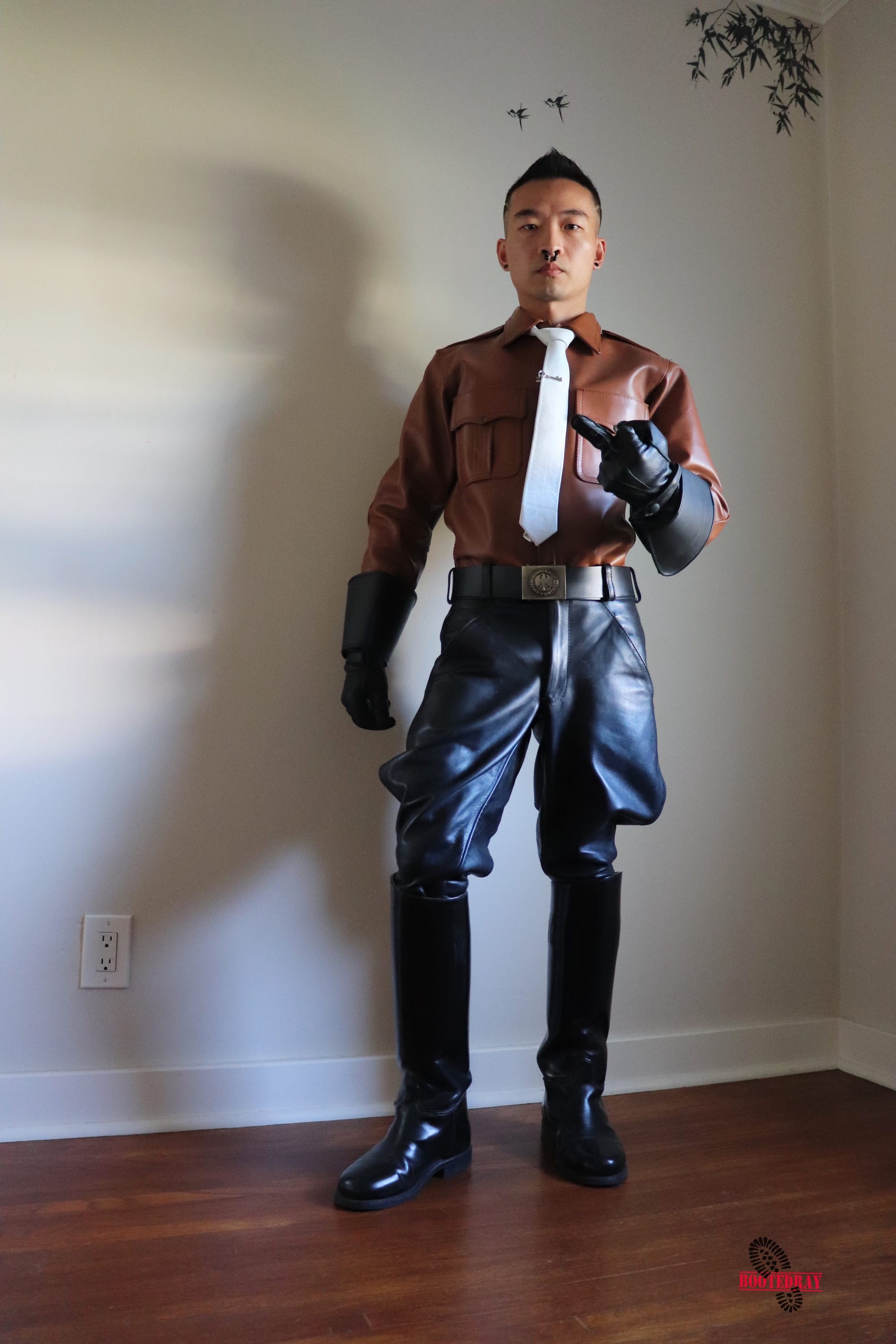 Enjoy my leather gloves? Want to lick?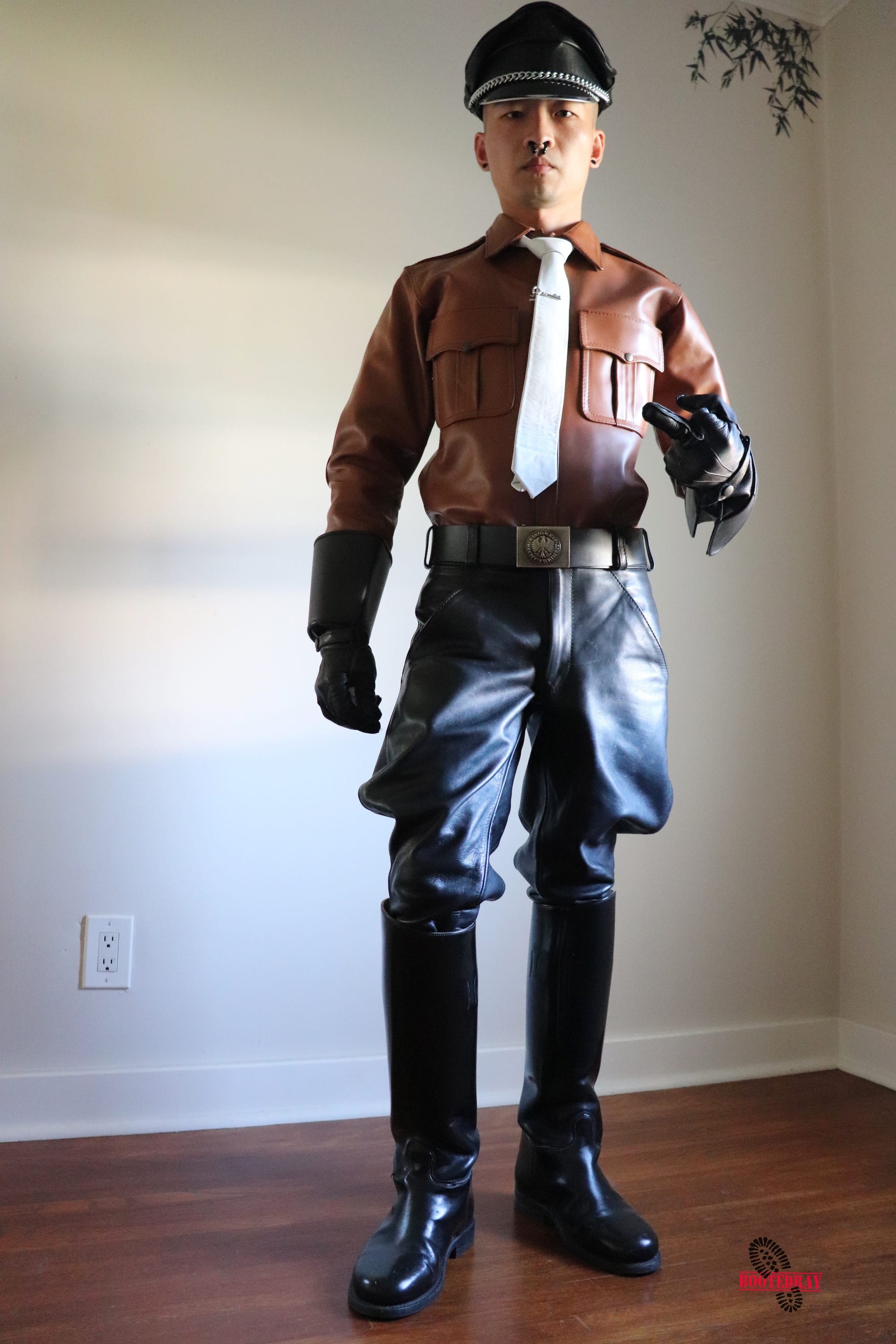 Or my super shining leather boots?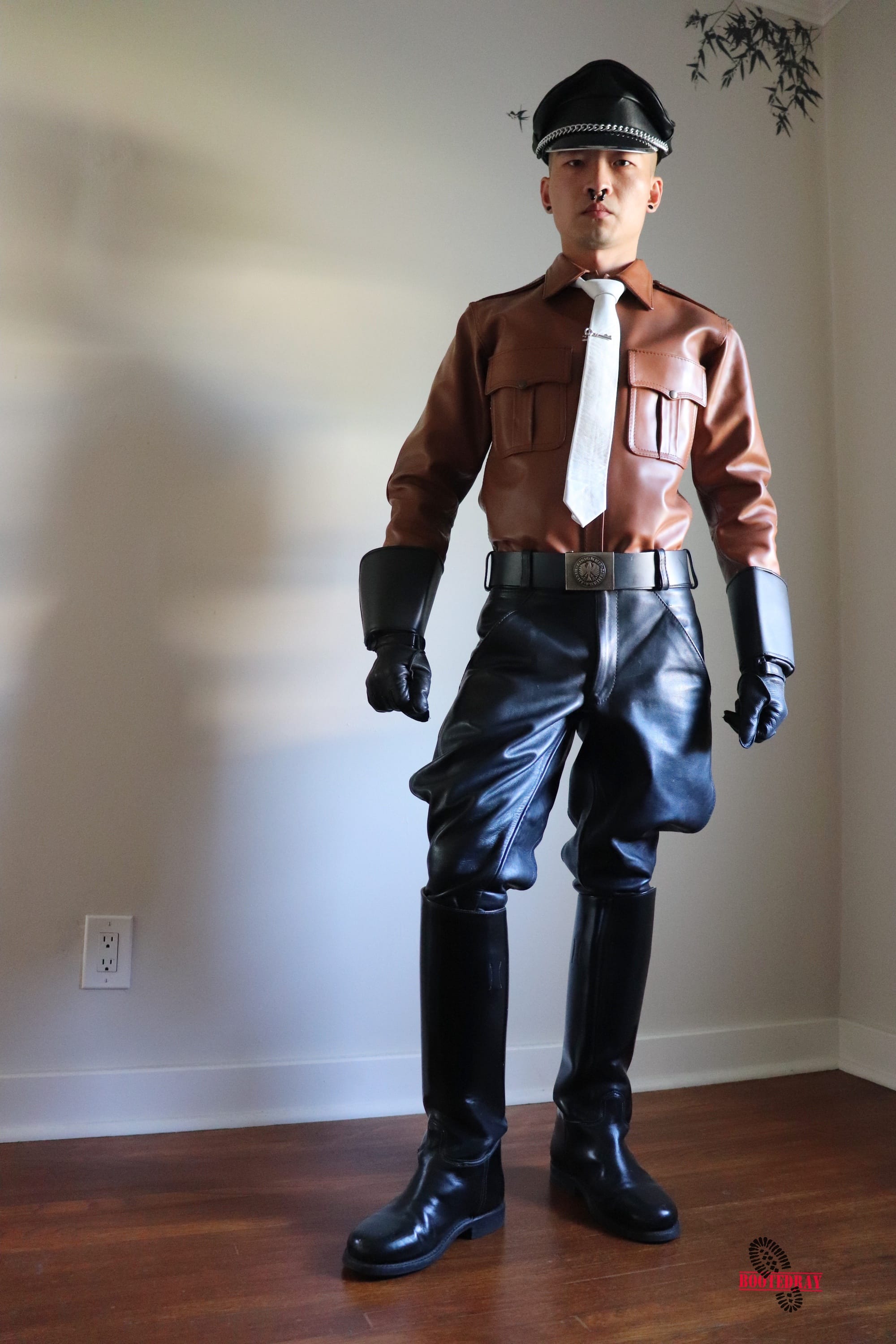 The leather pants are also from VK79.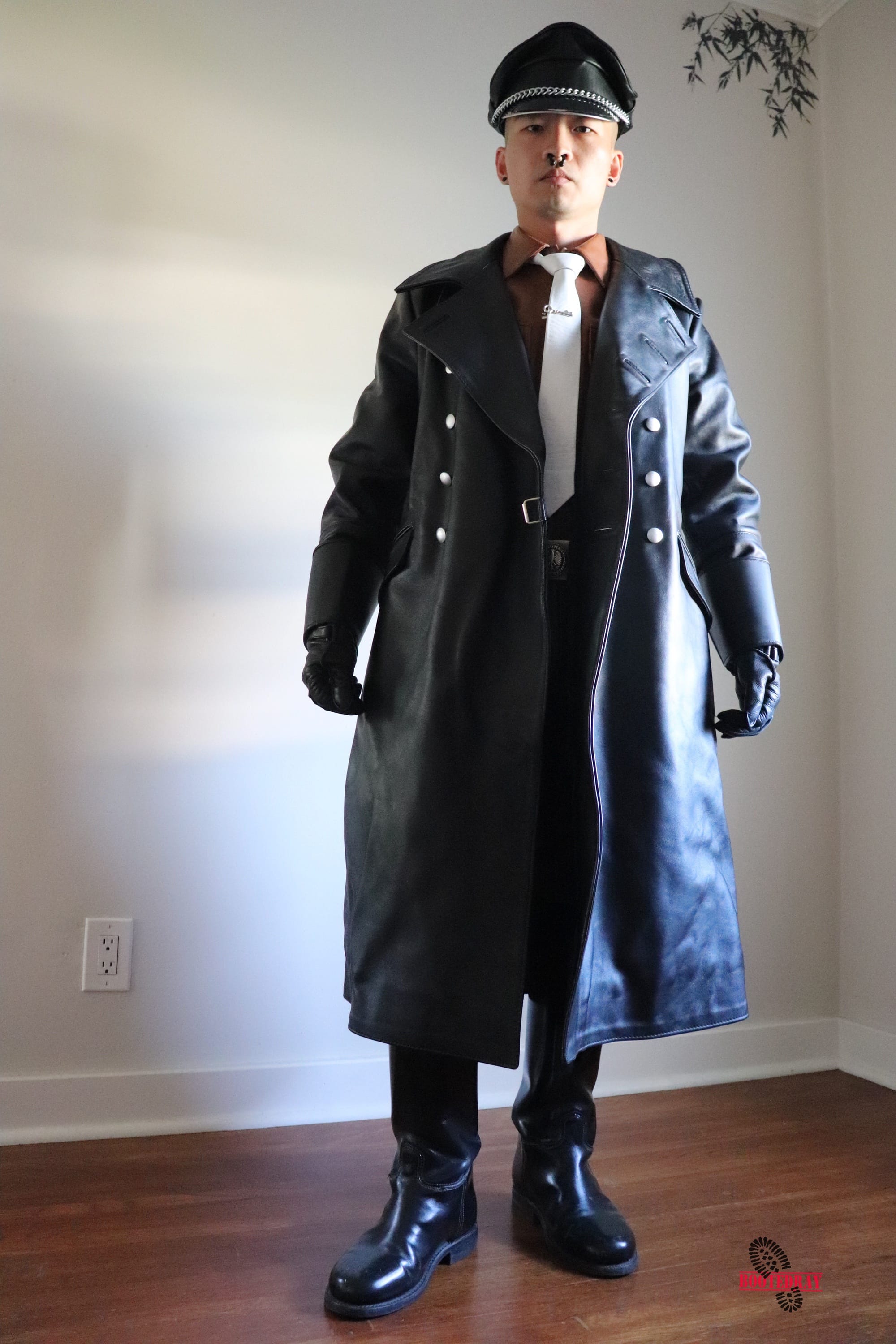 And this fucking awesome leather trench coat!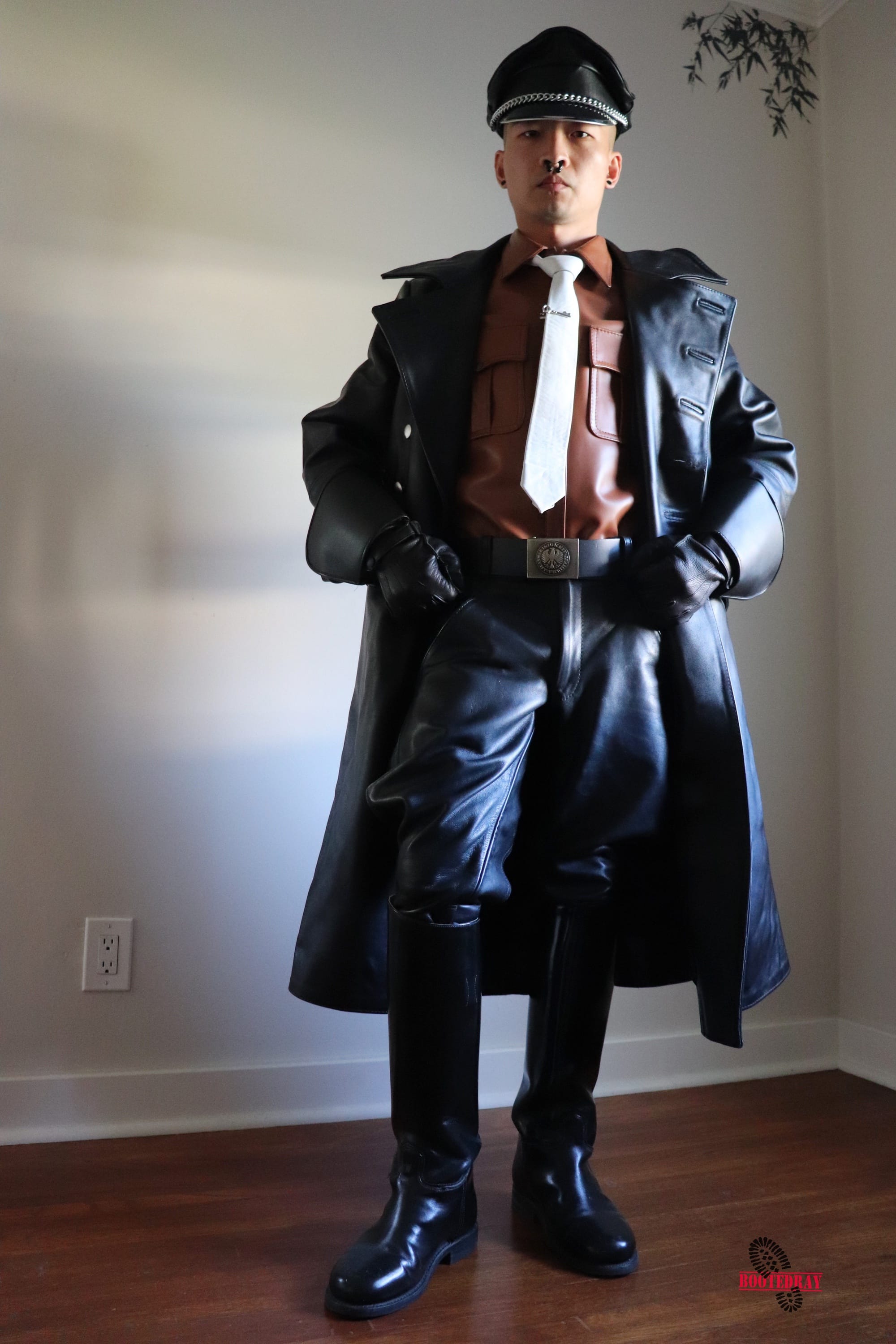 What do you think?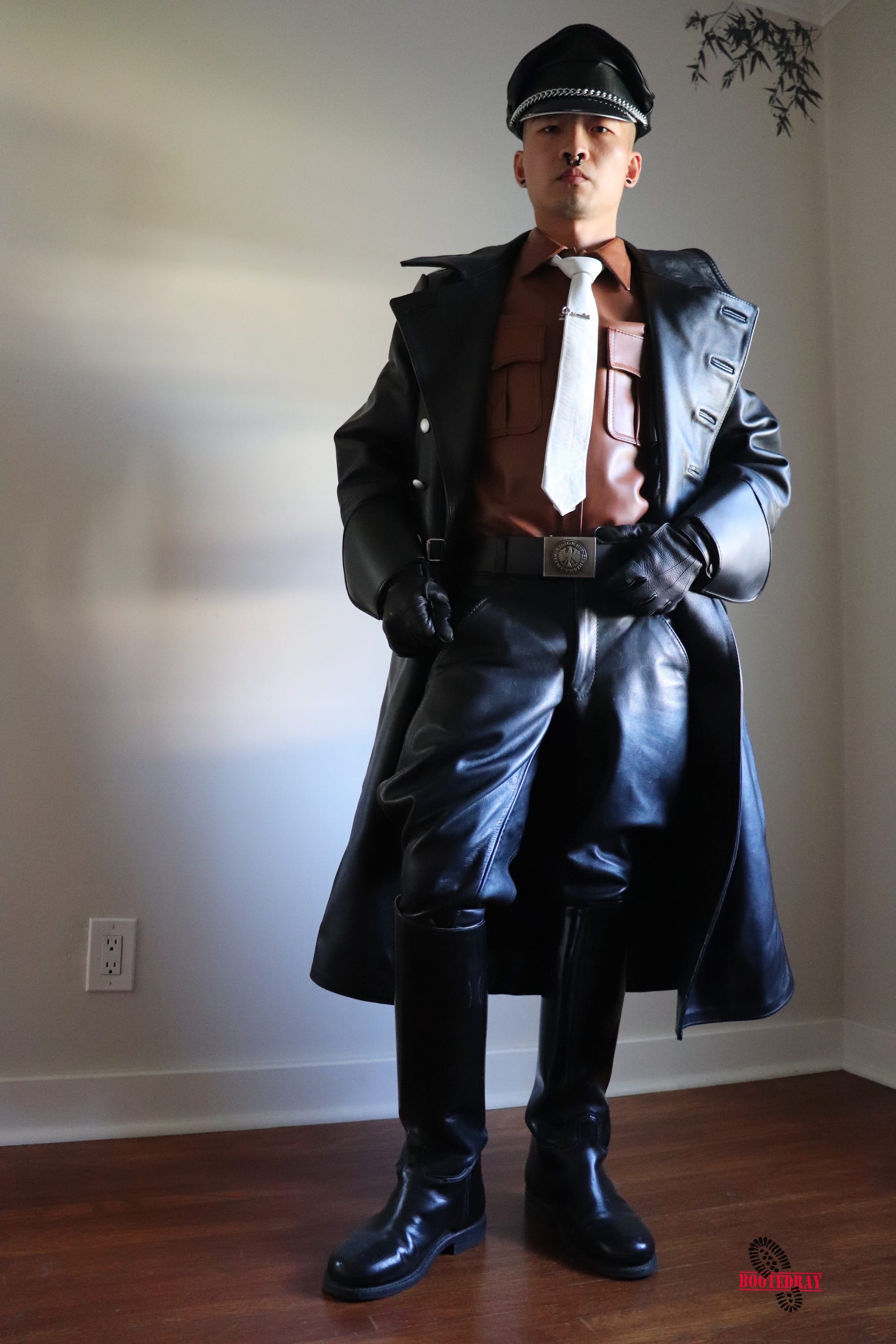 The german army belt was bought in a Berlin army shop a few years ago.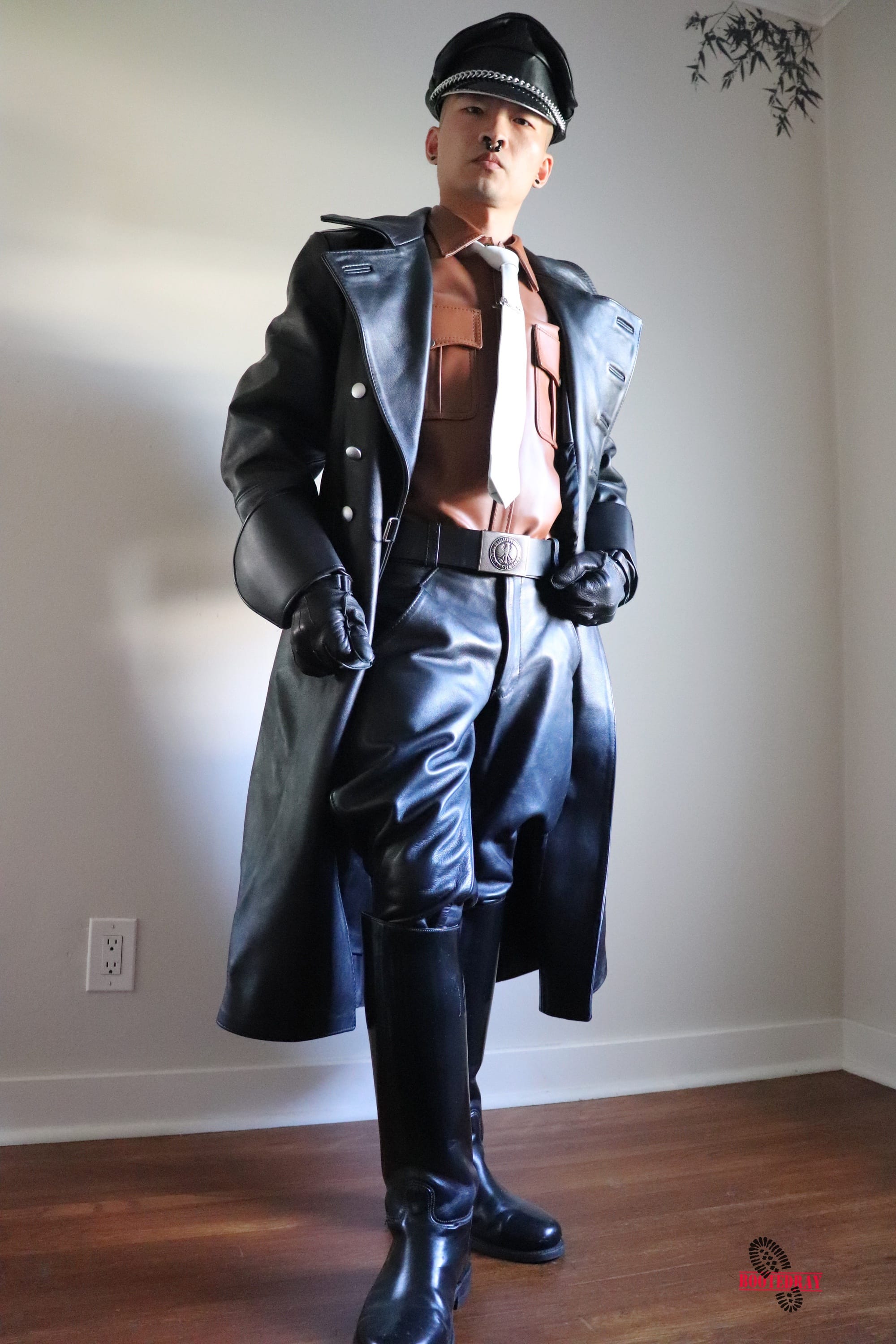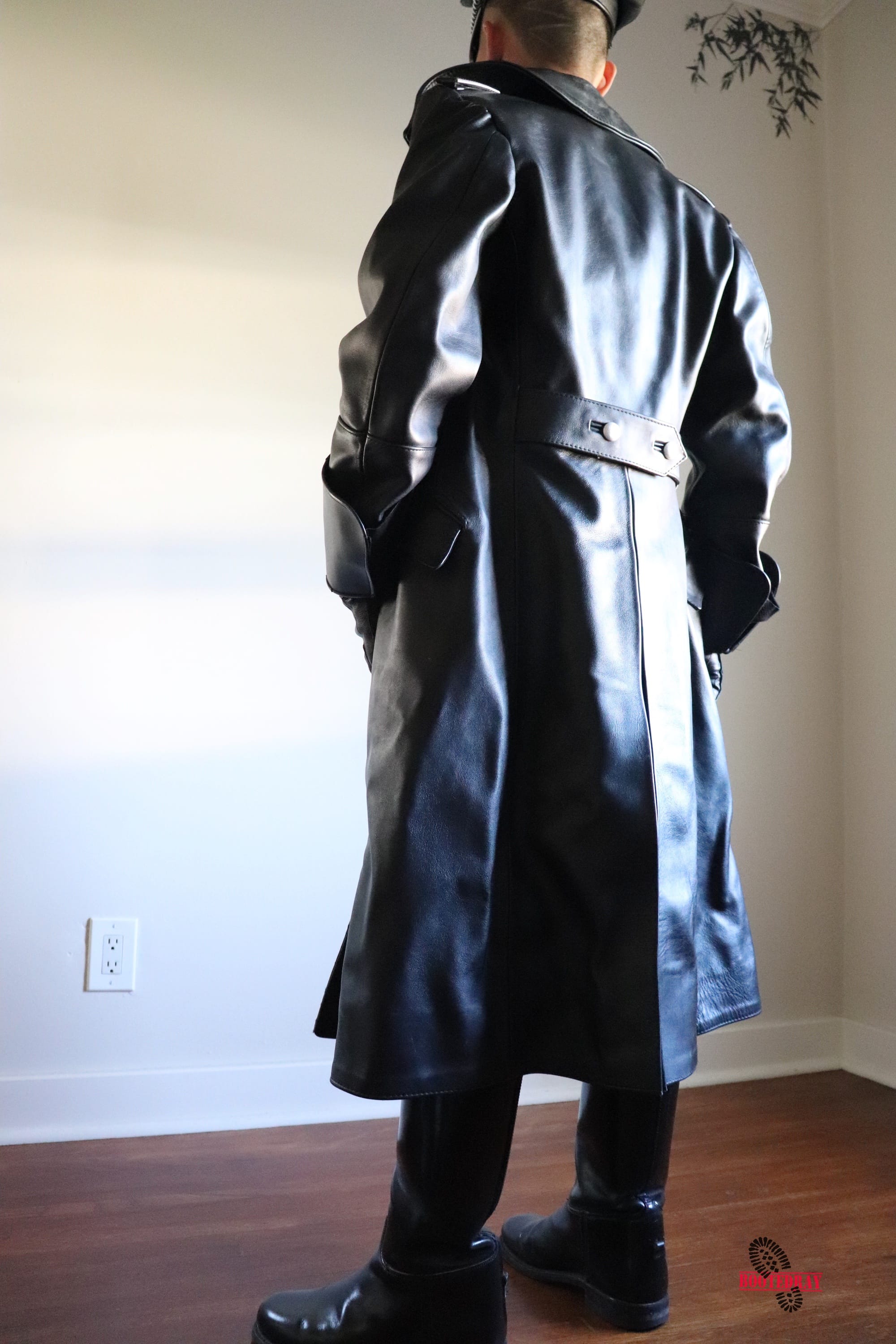 Back side of my leather trench coat.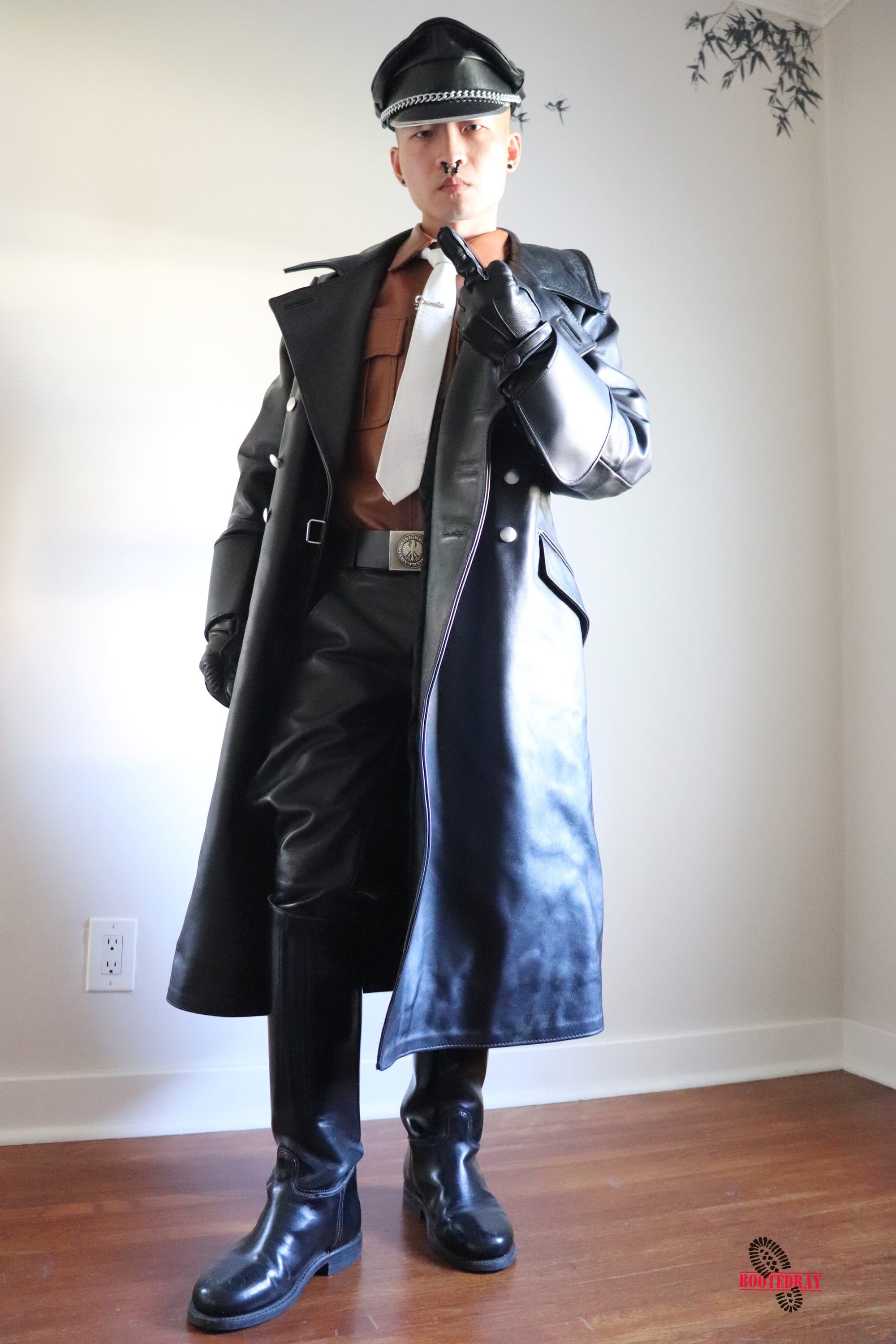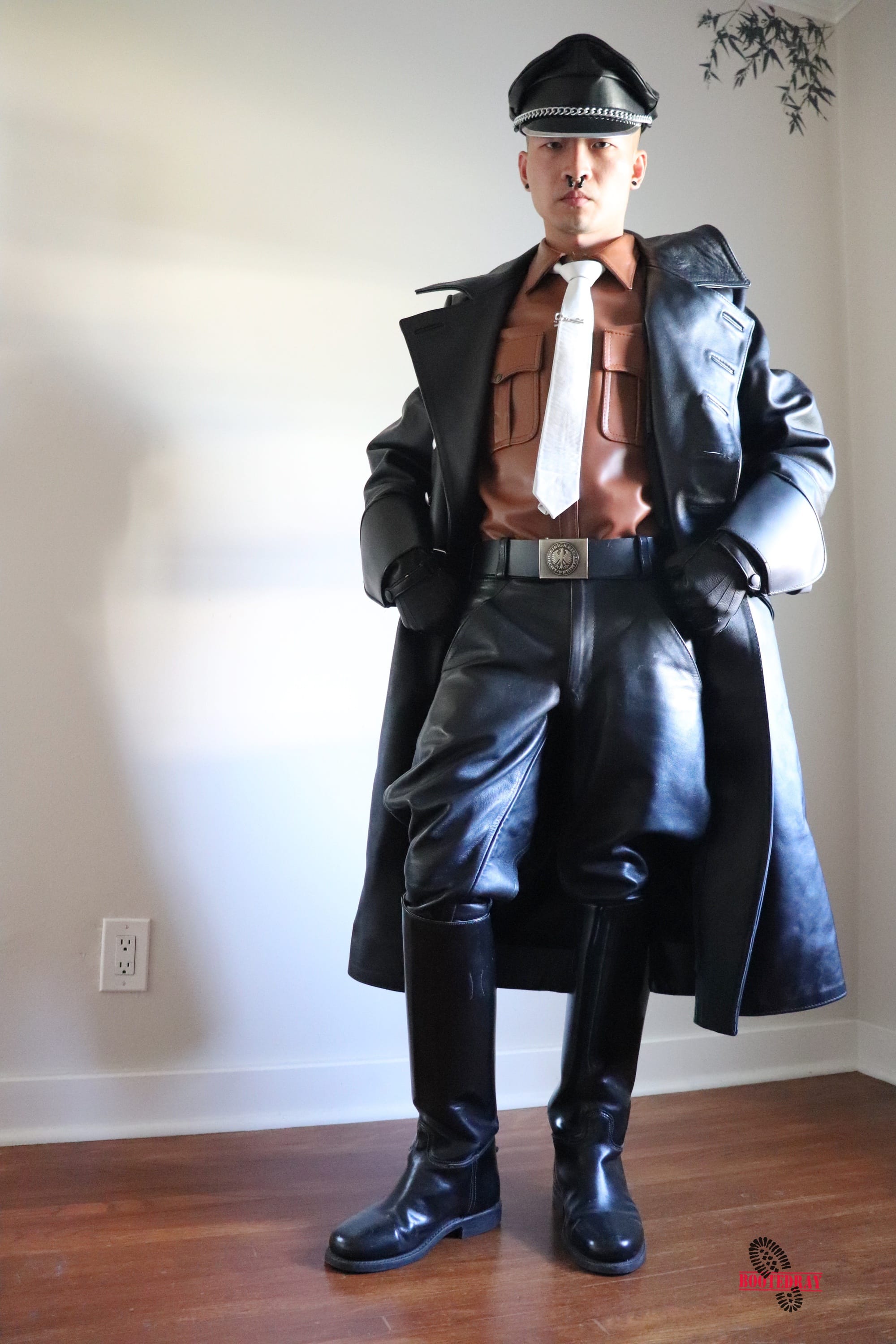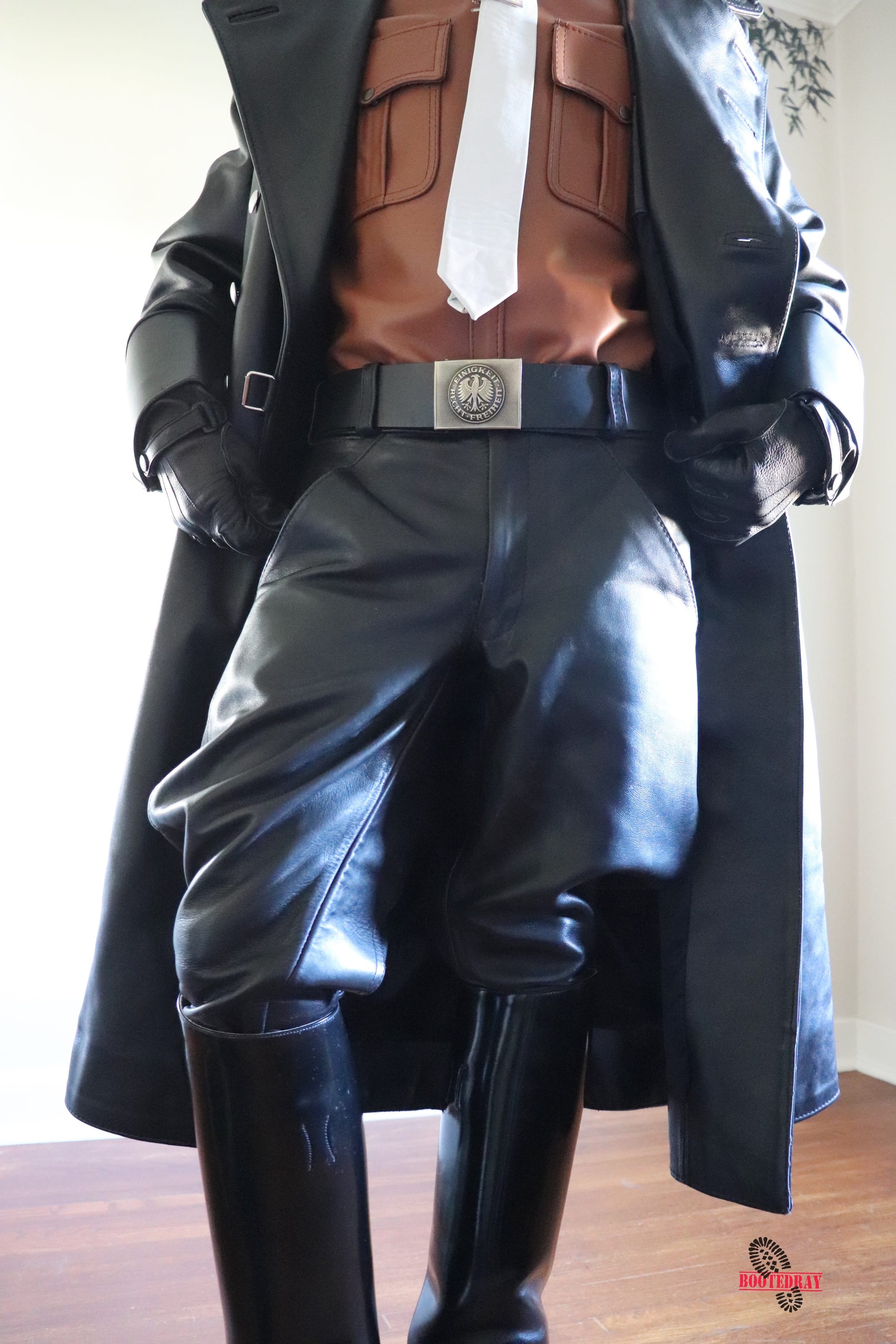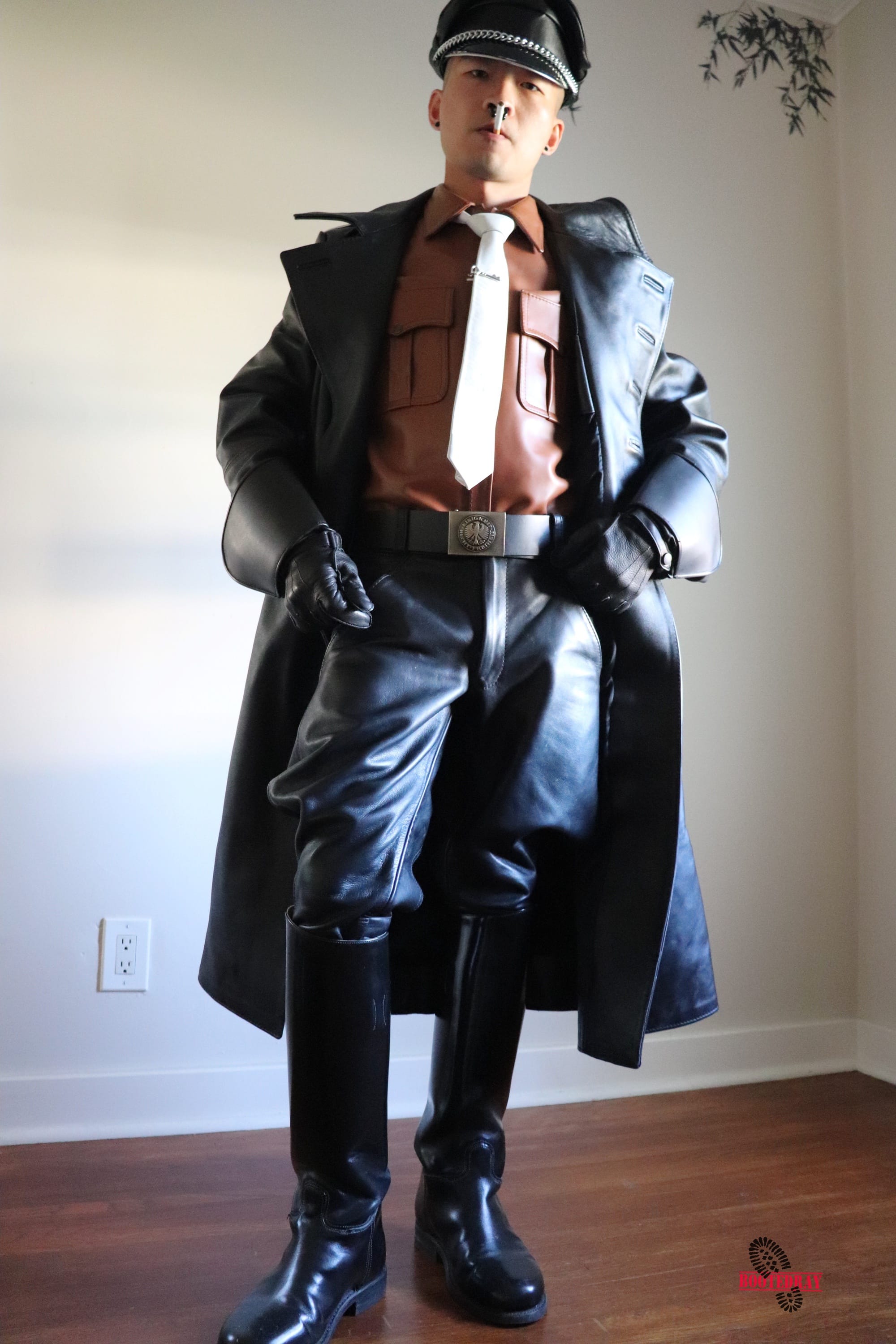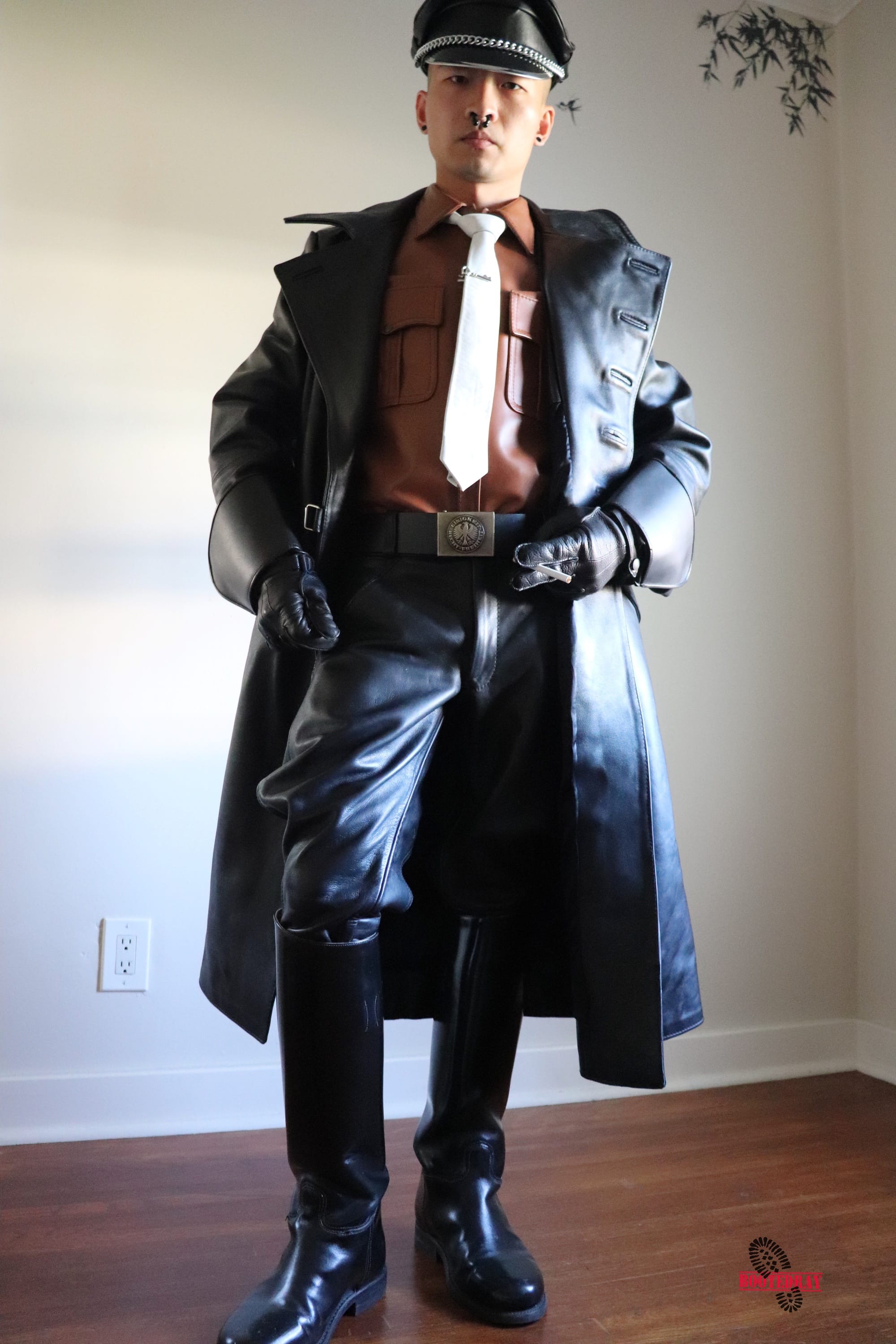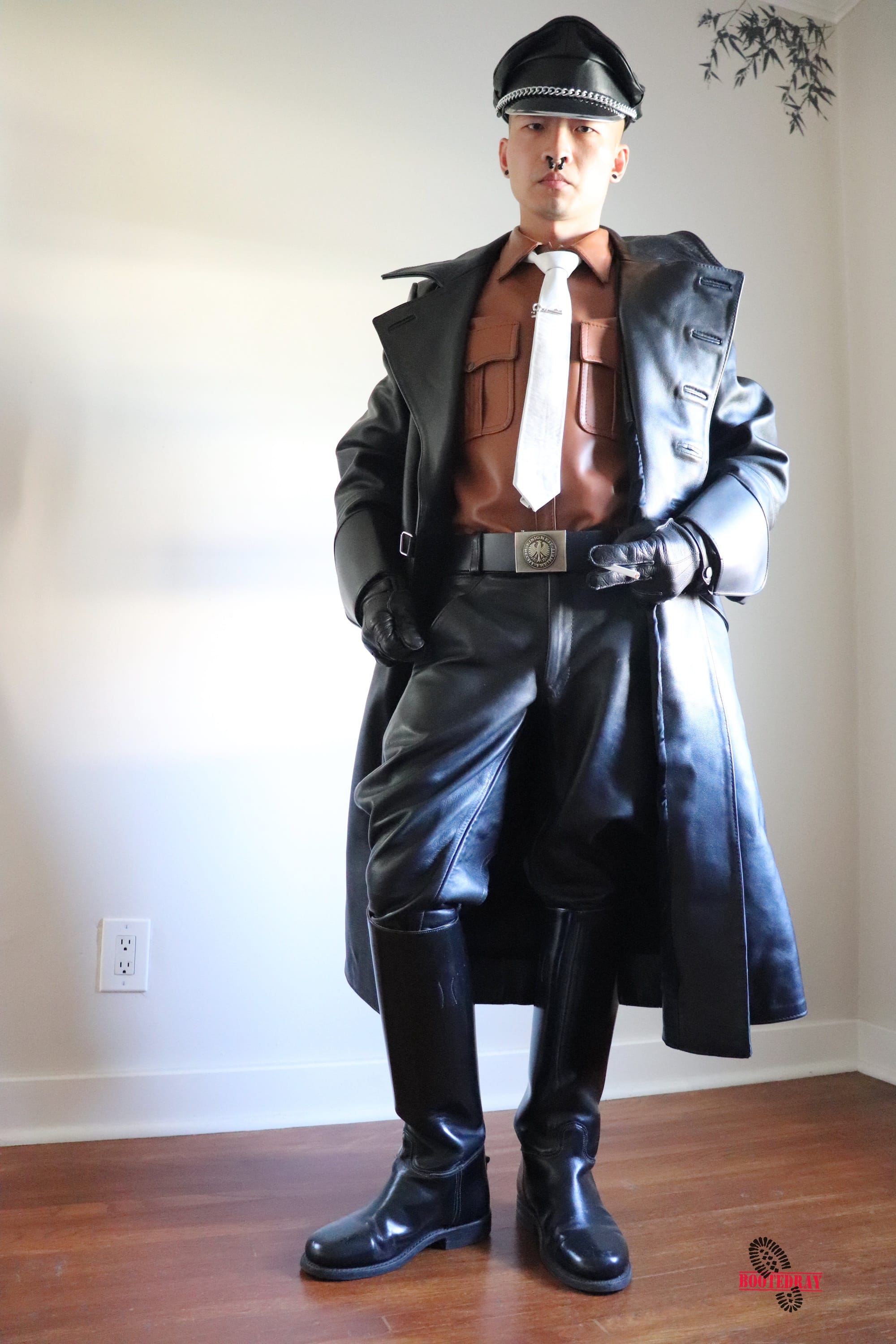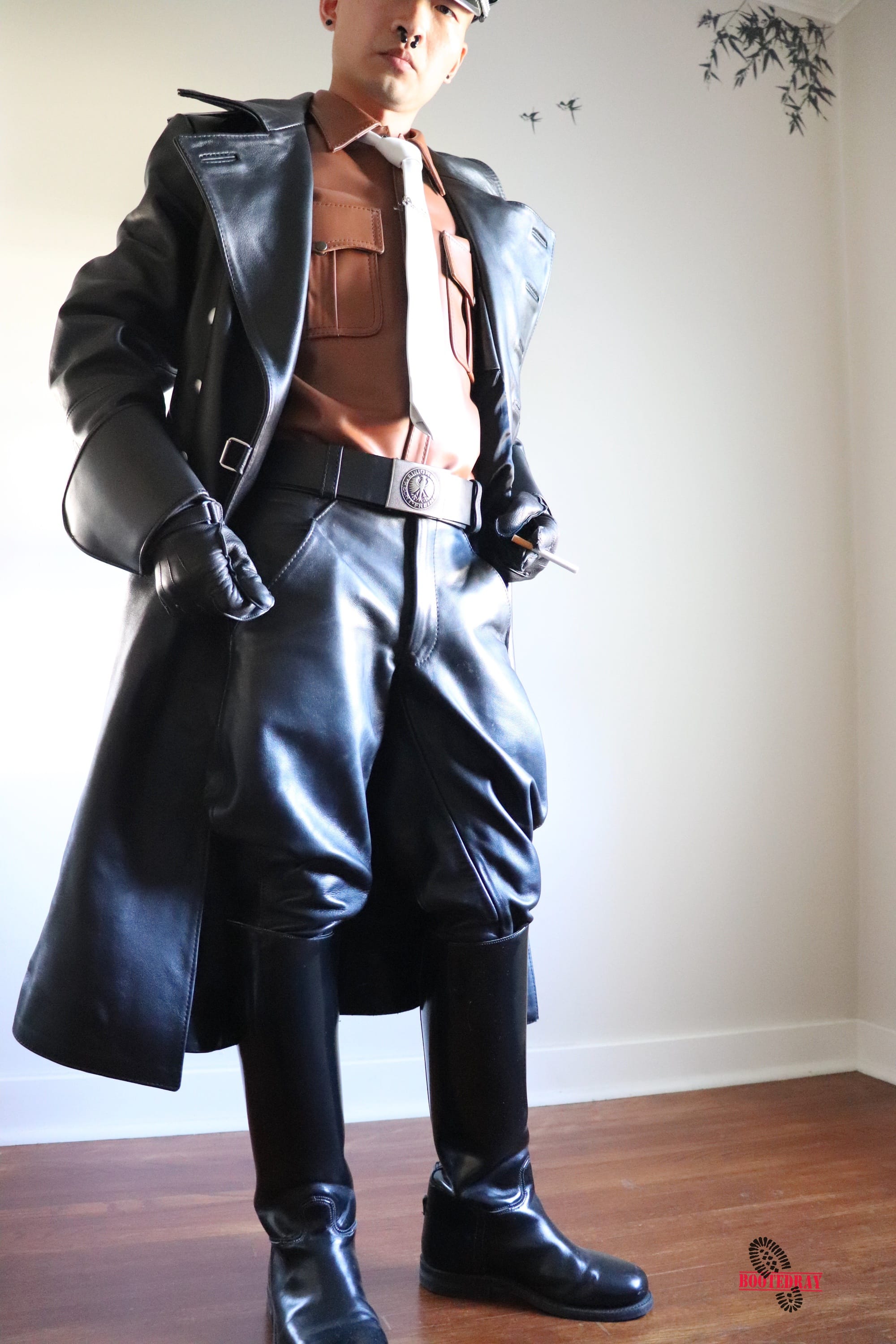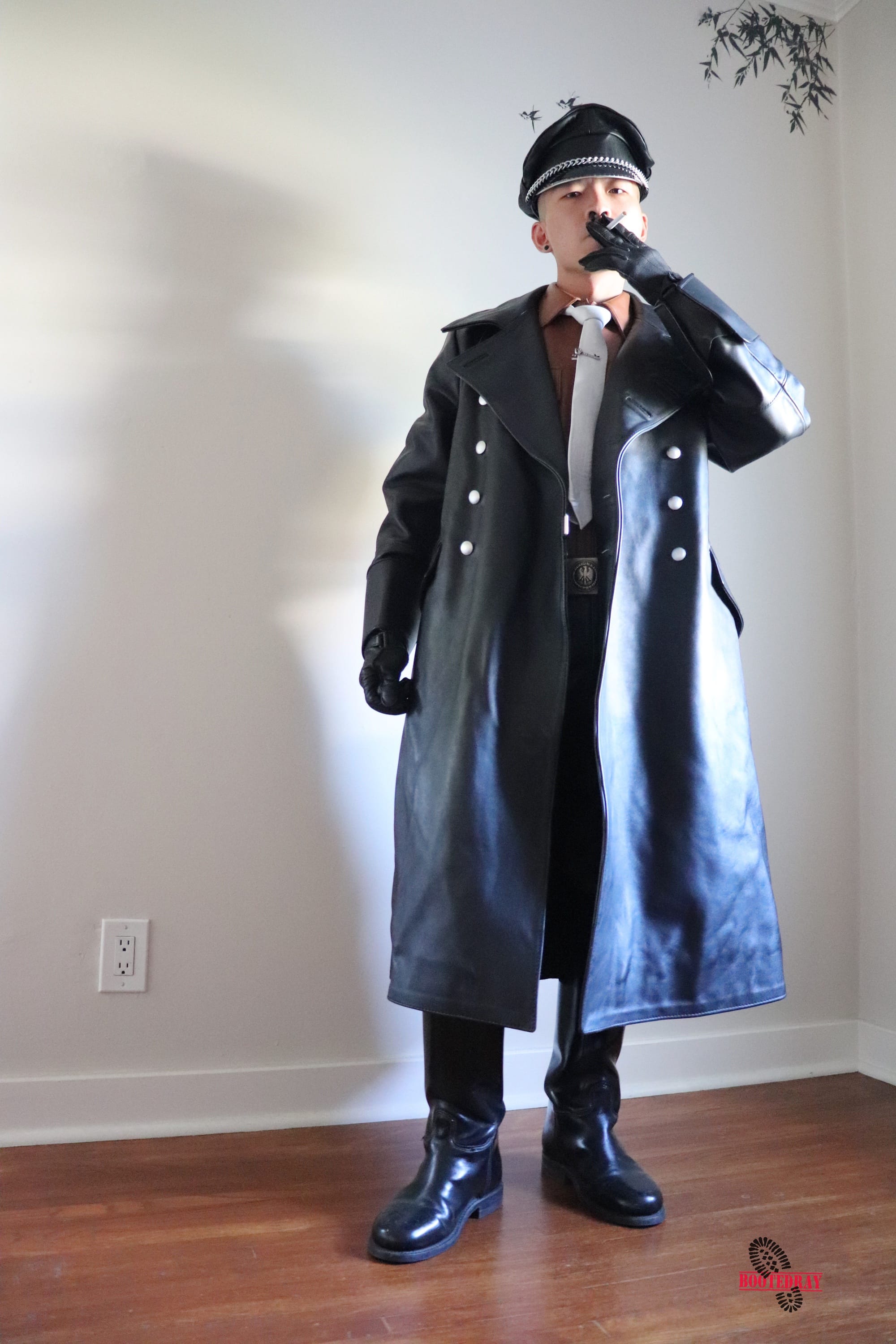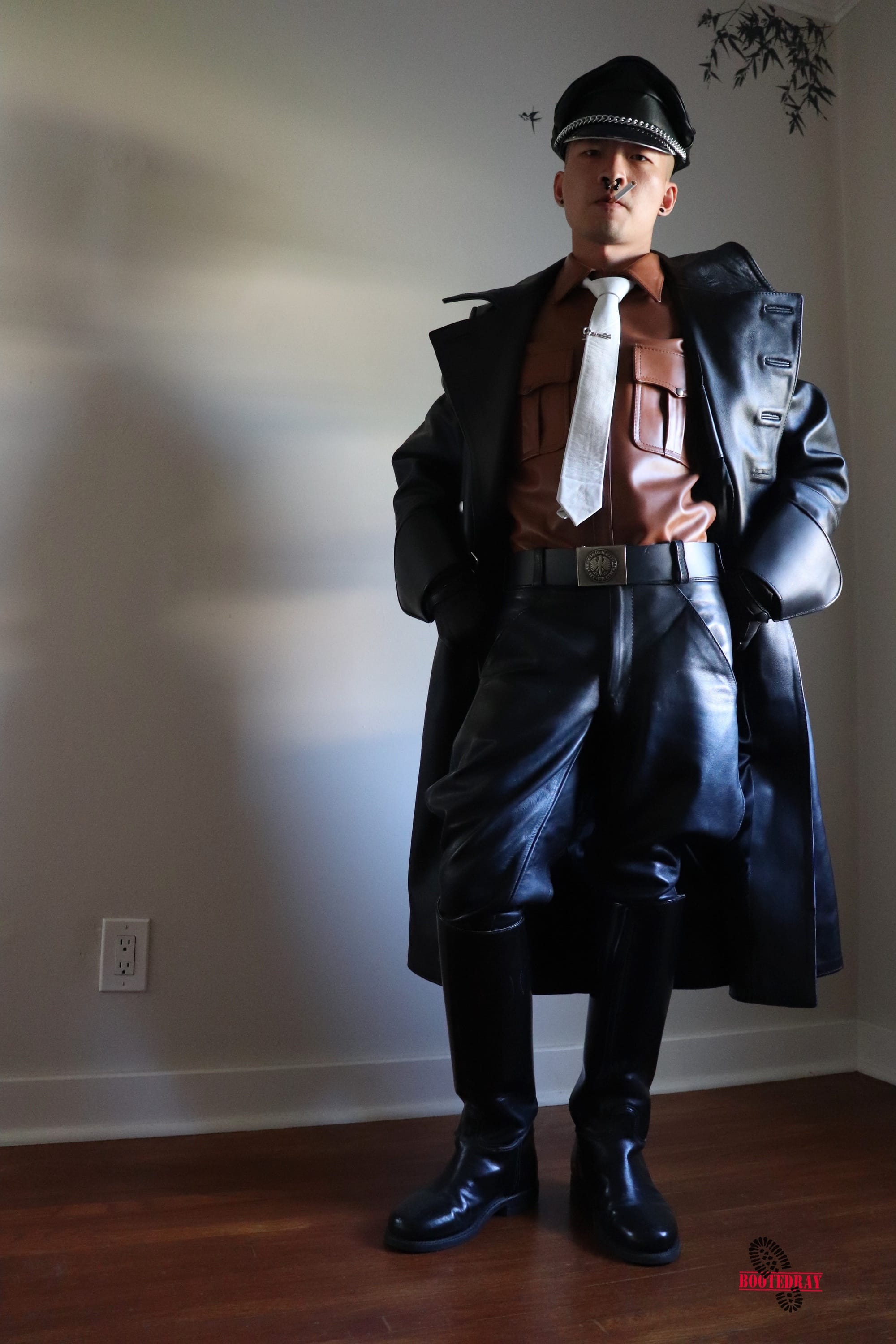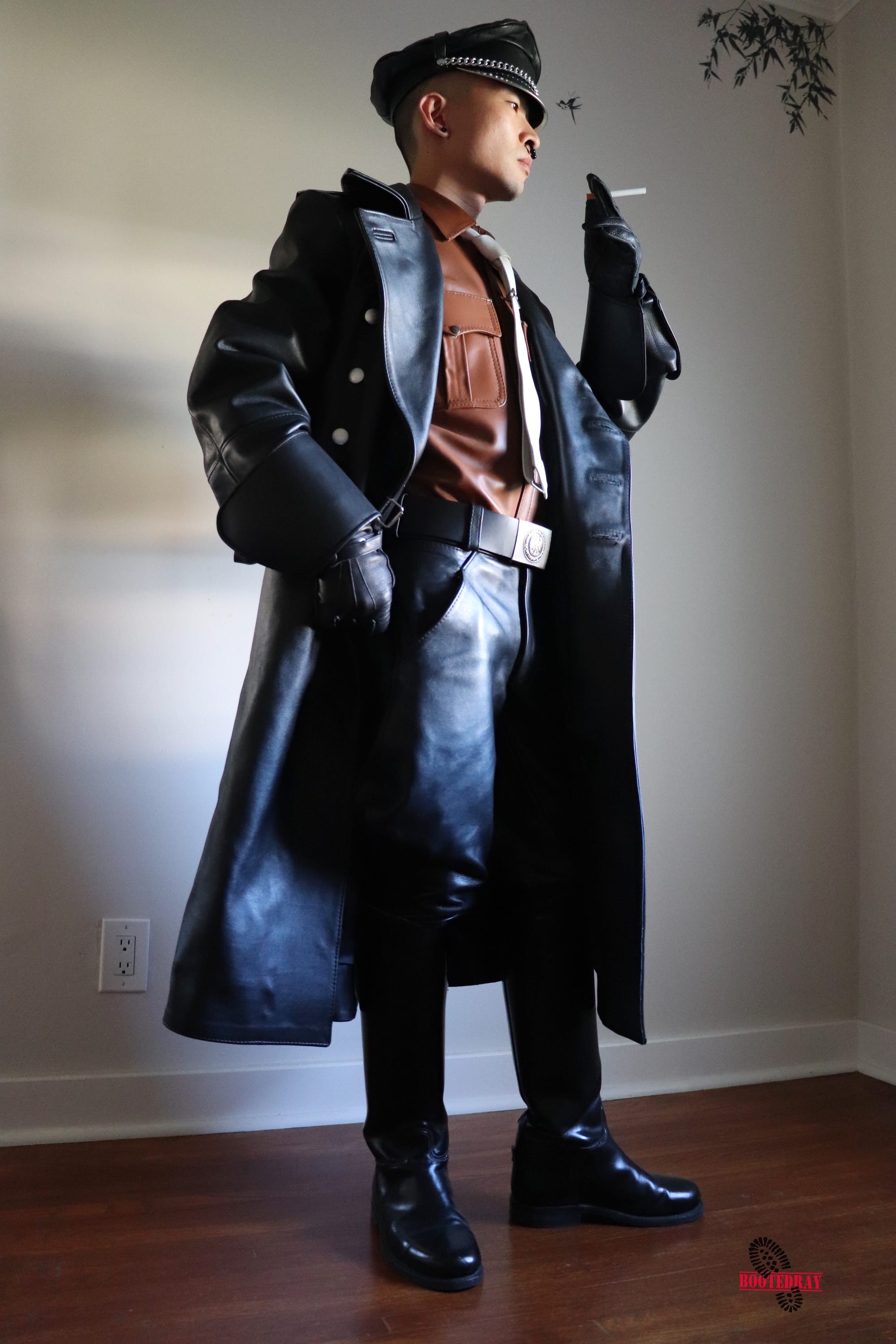 I think this pic is the best, what do you think?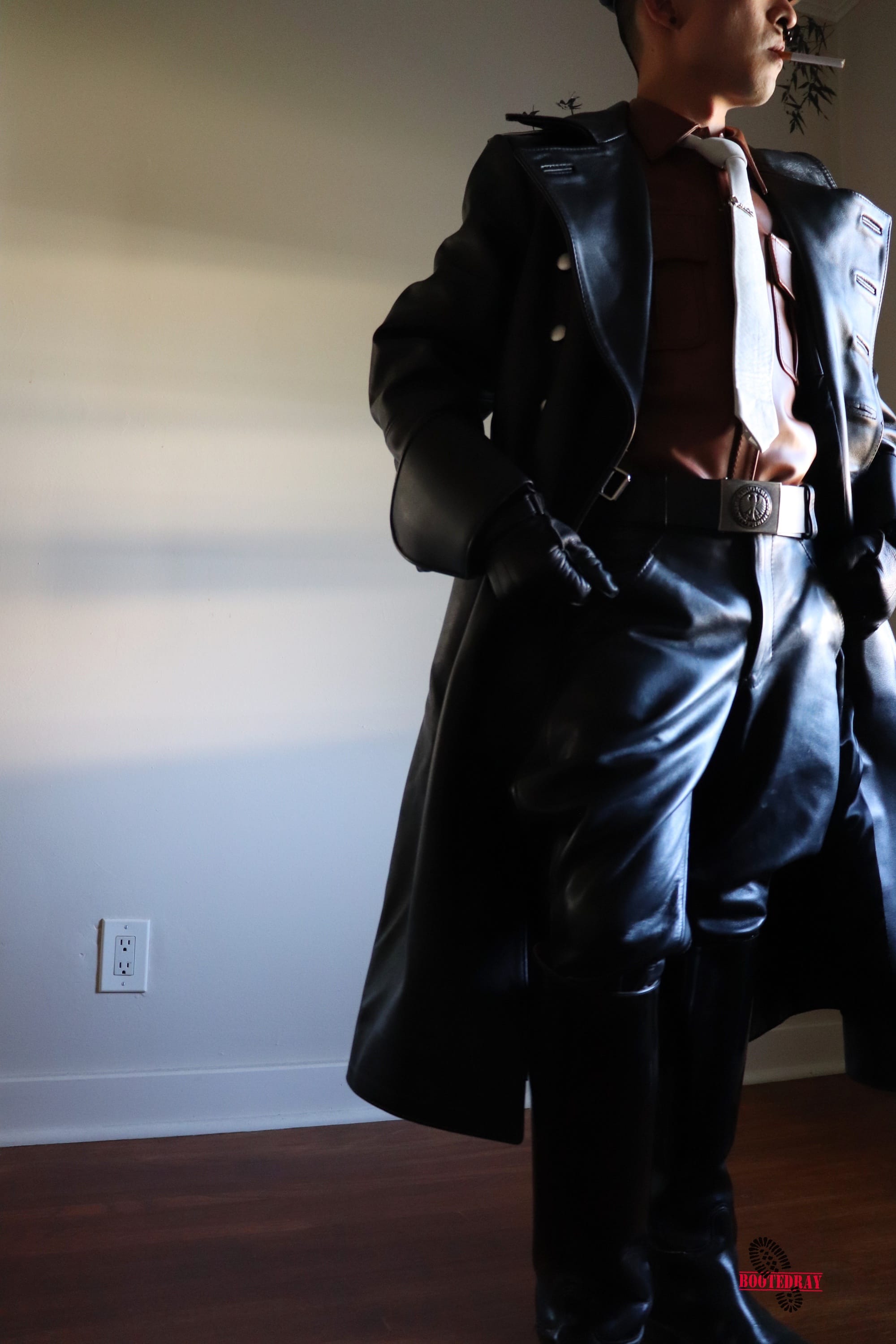 and now you can watch my smoking video in leather: