Rubber Whore Wellie had a rubbergimp trip in UK last week, he was ordered to wear several layers of rubber in the airplane, then added to 11 layers of rubber in a forest, have some fistings, and other fun with his Top …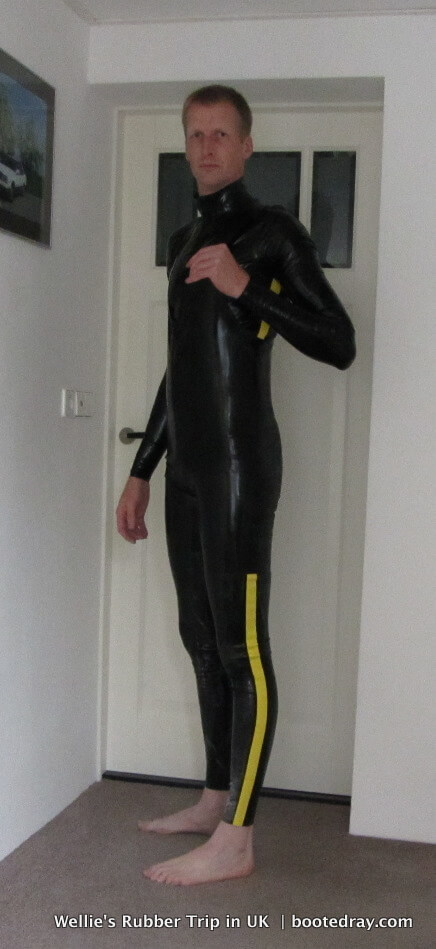 Getting ready for a weekend in the UK with Spike. I was asked to wear at least 3 layers of rubber when arriving so I started to gear up. First a sleeveless rubber shirt, then my 0.35 mm rubber catsuit, over that my cycle suit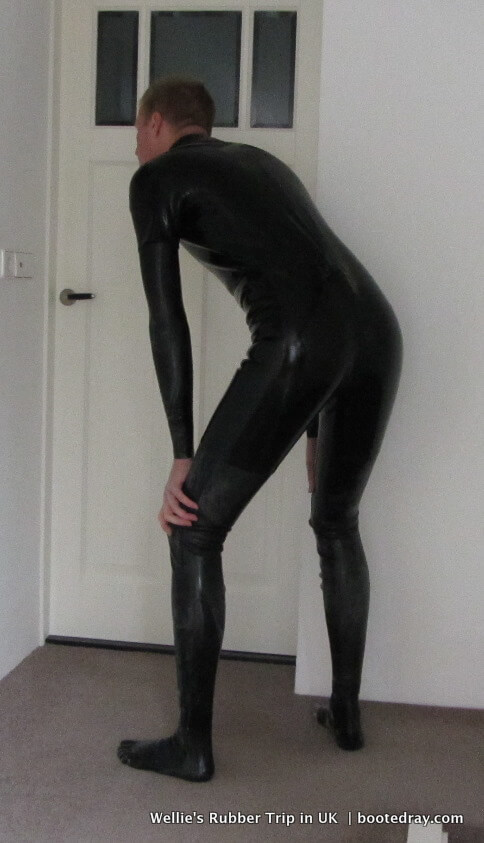 I added toe socks followed by my 0.9 mm catsuit. Finally my shorty suit and after my normal jeans and a sweater my Bata rubber boots. I drove to the airport like that and flew to the UK.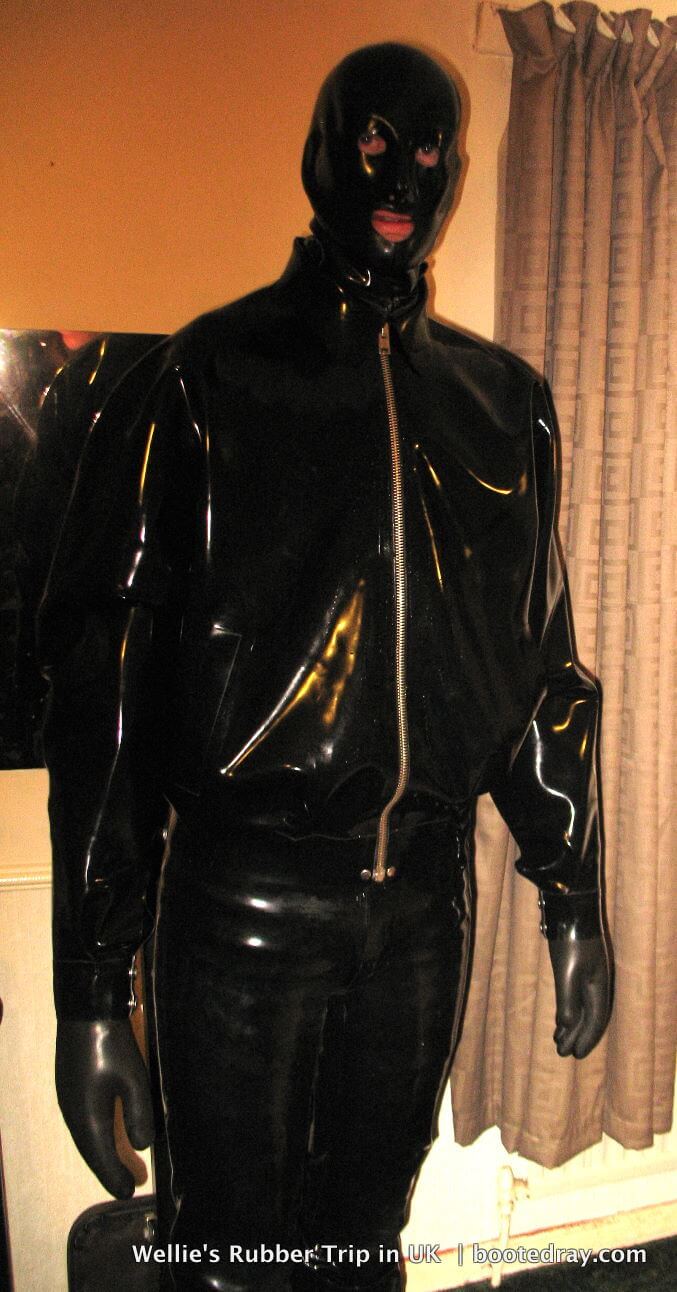 Once I had arrived in the UK off came the jeans and sweater and also my rubber jeans to continue the layering. Next a short and long sleeved shirt, then my red shorty, my 1.2mm rubber catsuit with attached gloves and socks followed by another catsuit. Then a wetsuit, 2 pairs of industrial gloves and my rubber jeans again to be complemented by my rubber jacket and boots. 11 layers and it felt great, very difficult to move but the all over pressure was just awesome.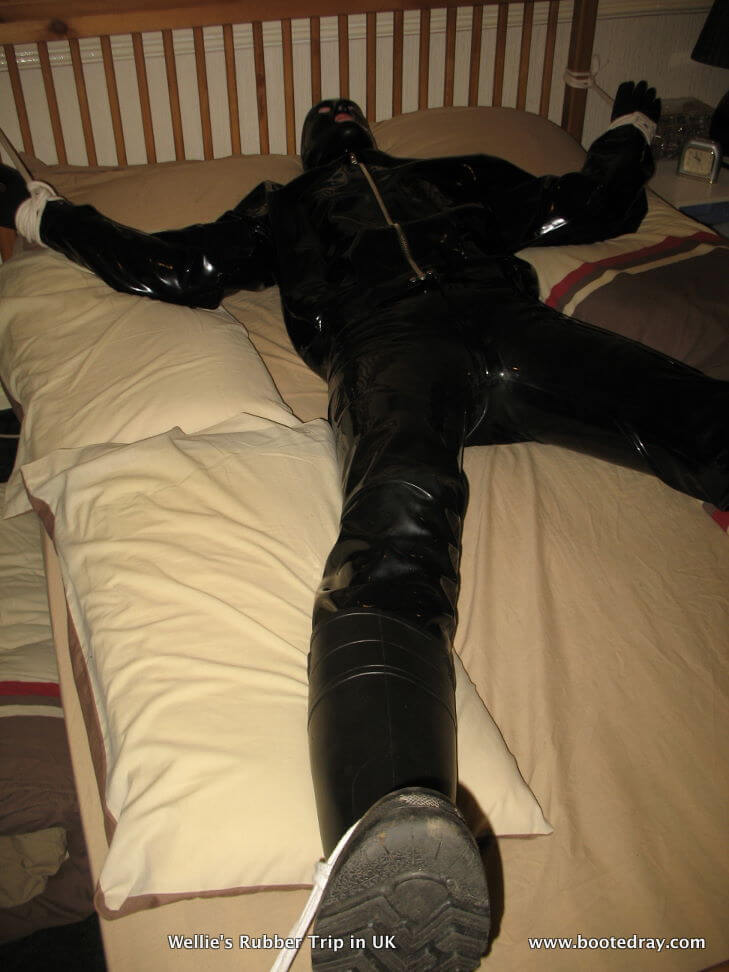 I was tied to a bed for a while in my 11 layers of rubber to get used to the feeling of it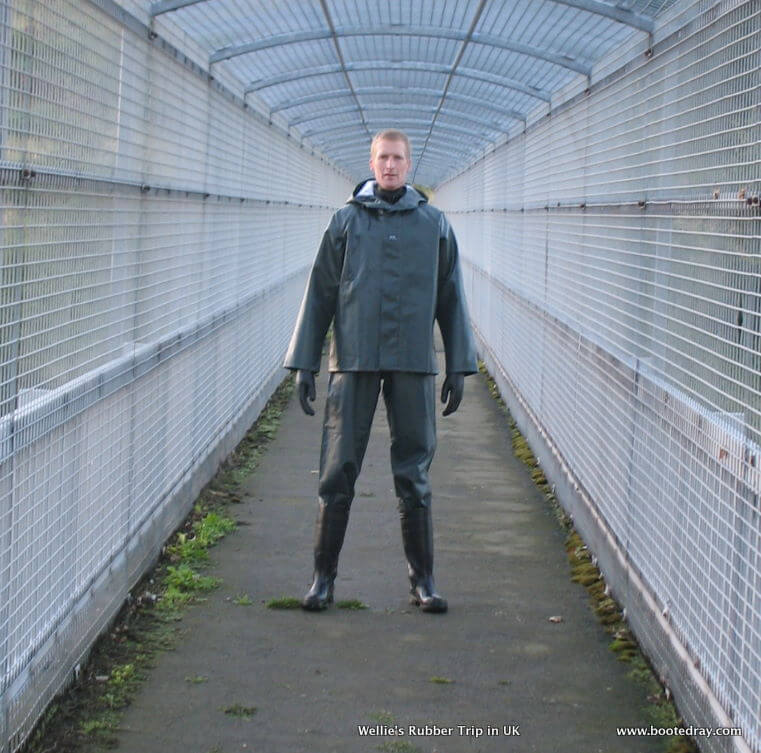 The wetsuit and Jacket/Jeans were replaced by heavy duty Helly Hanssen PVC raingear for next day's mission, climbing Eston Nab and be out in the open seen as a rubbergimp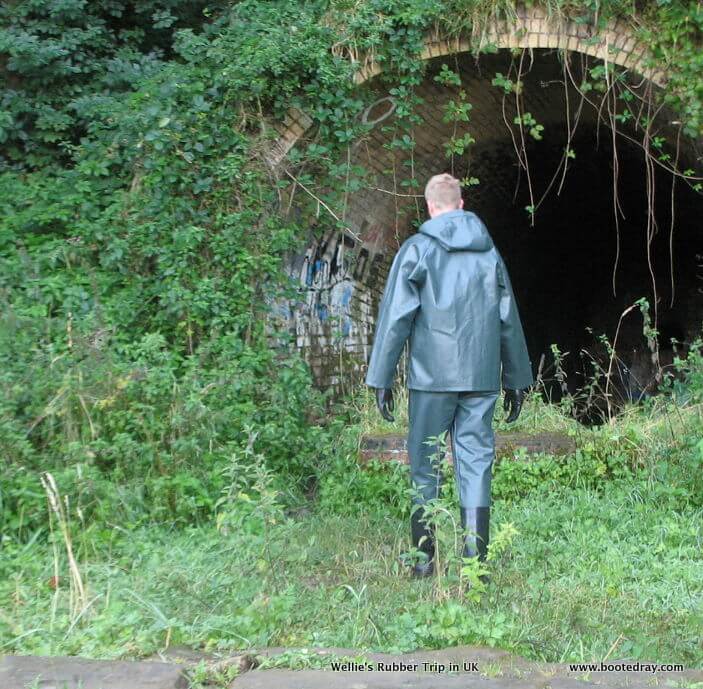 Exploring the remains of an old mine, layered in rubber makes it even more of an experience out of this world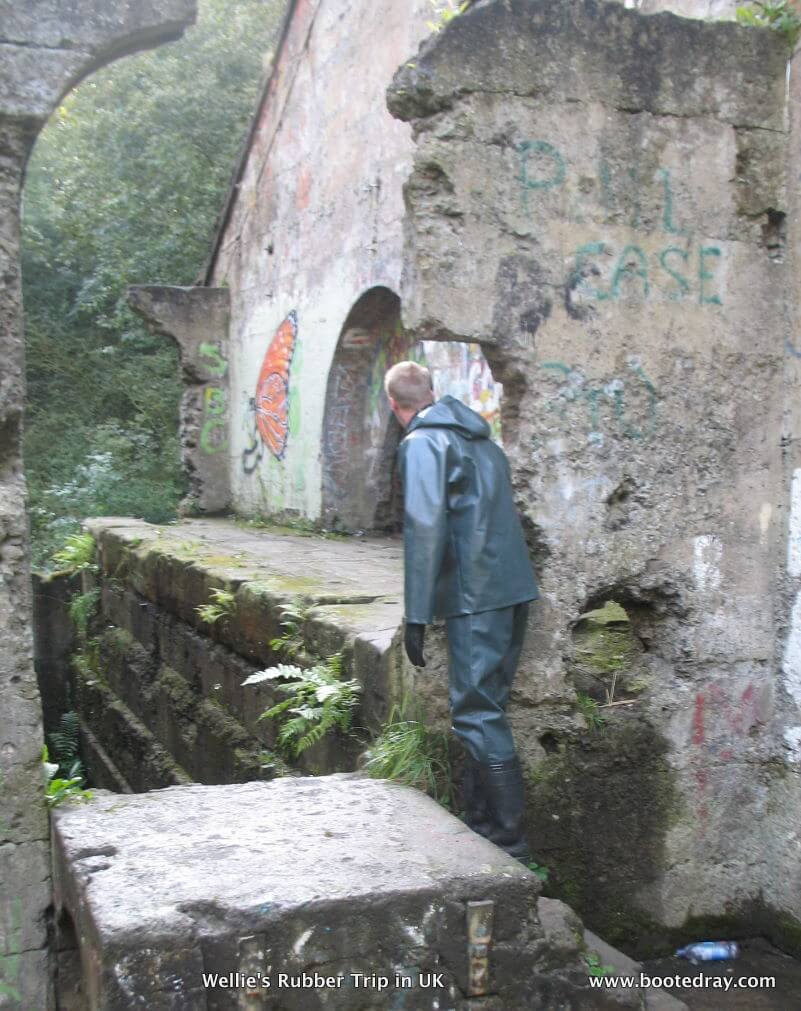 Even more ruins to explore, it was hard to move with all the rubber on but managed to get round most of the remains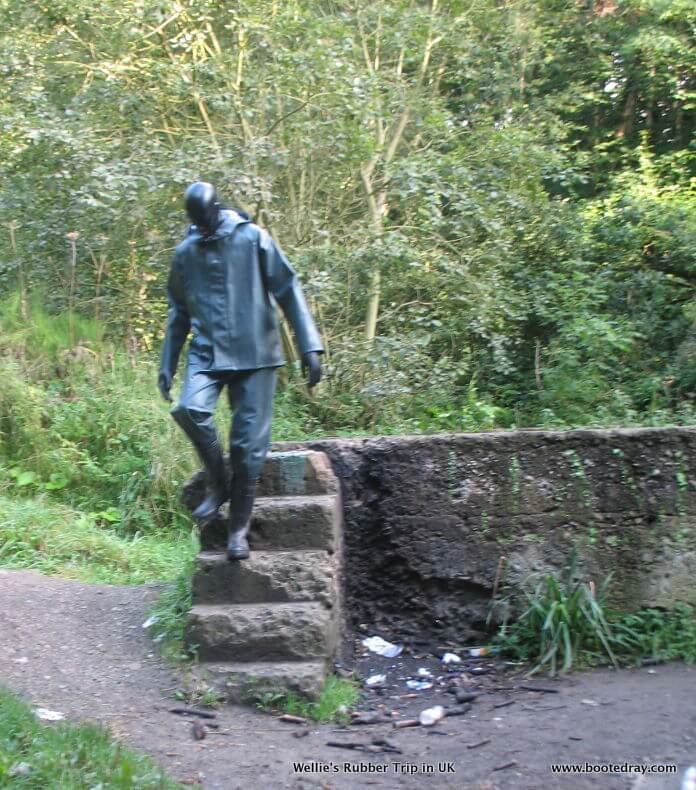 At the ruins of the mine I was told to wear my thick rubber hood to finish the outfit of a rubbergimp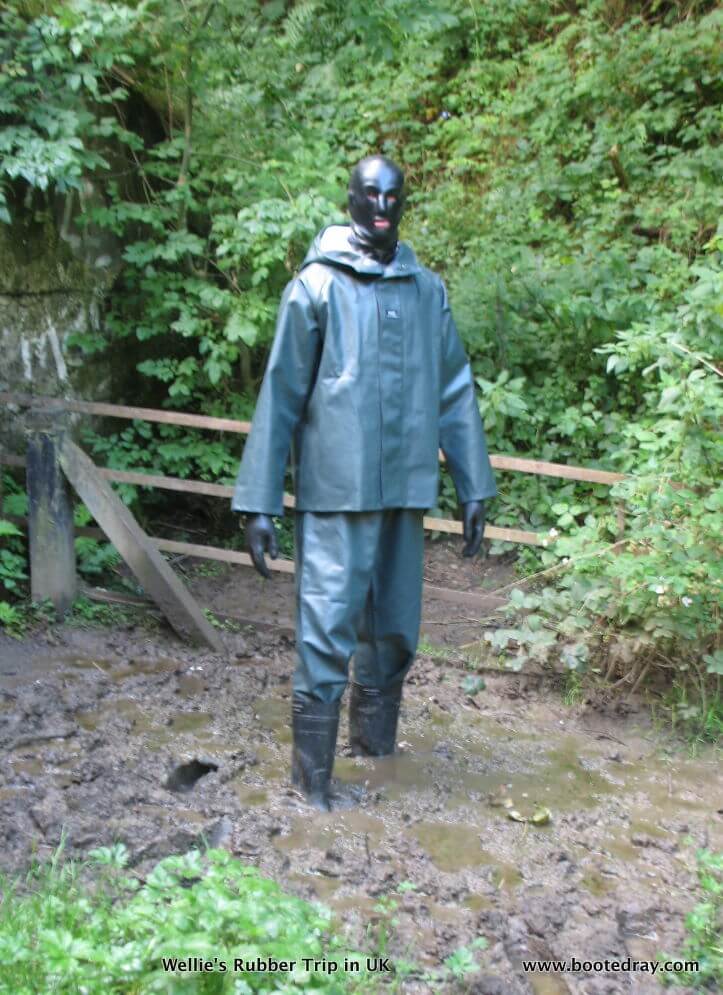 I found a big puddle of sucking mud to put my rubber boots in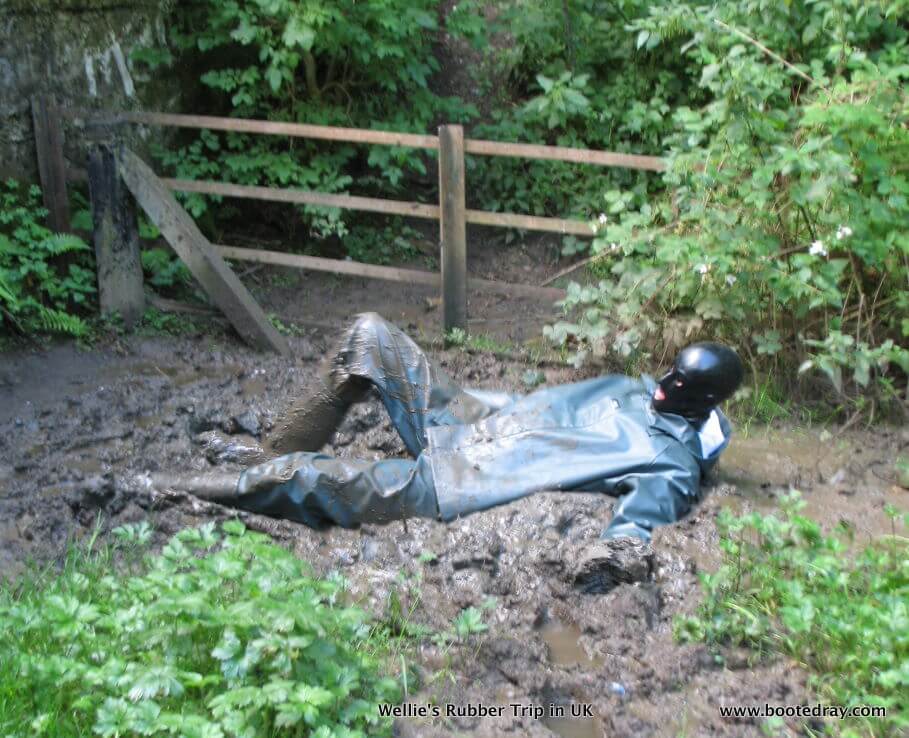 Already in the mud I was made to show I am a total rubberpig, no way out I had to get down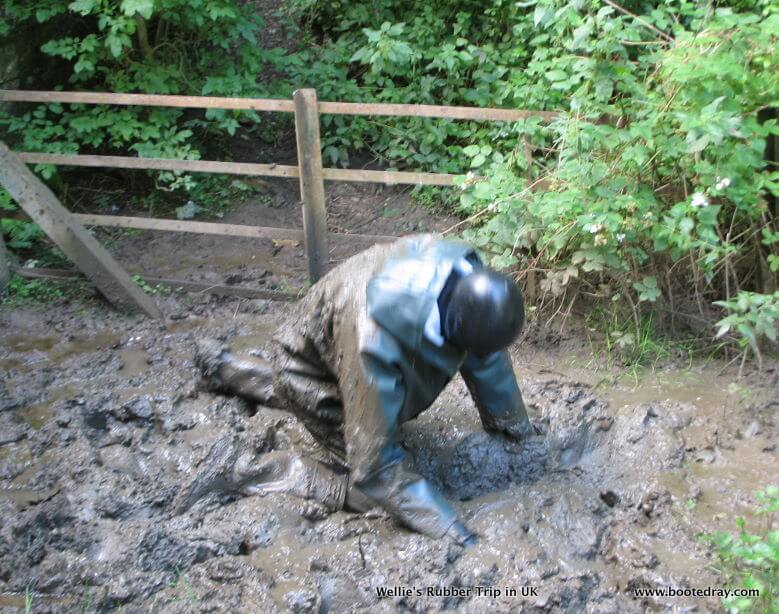 It didn't take long to be fully sucked in by the heavy mud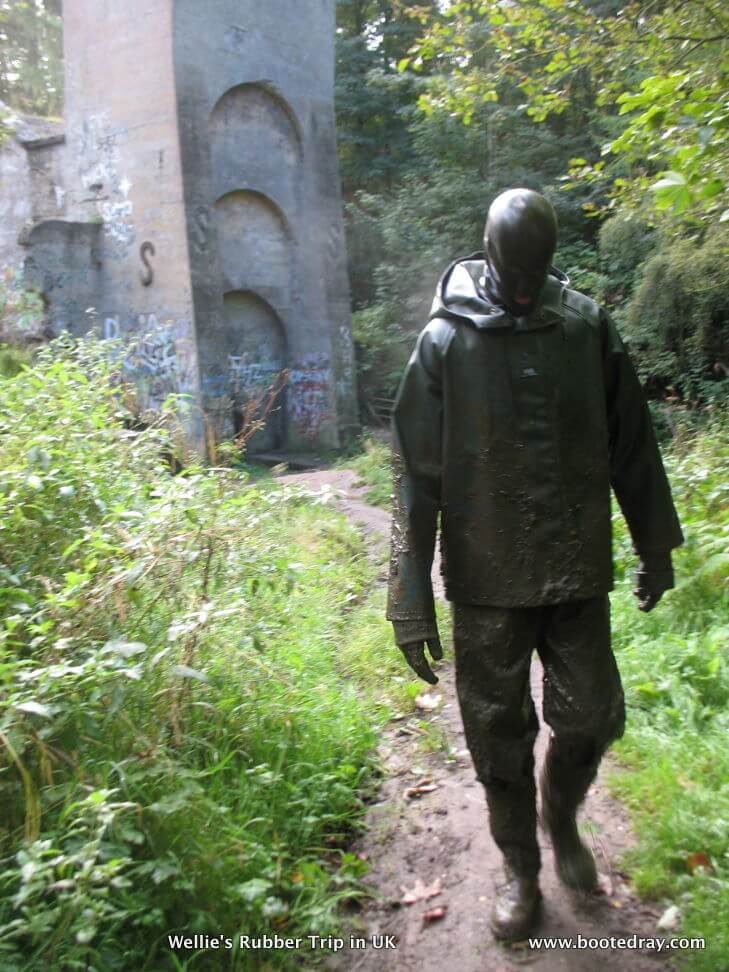 After exposing myself as a rubberpig we left the remains of the mine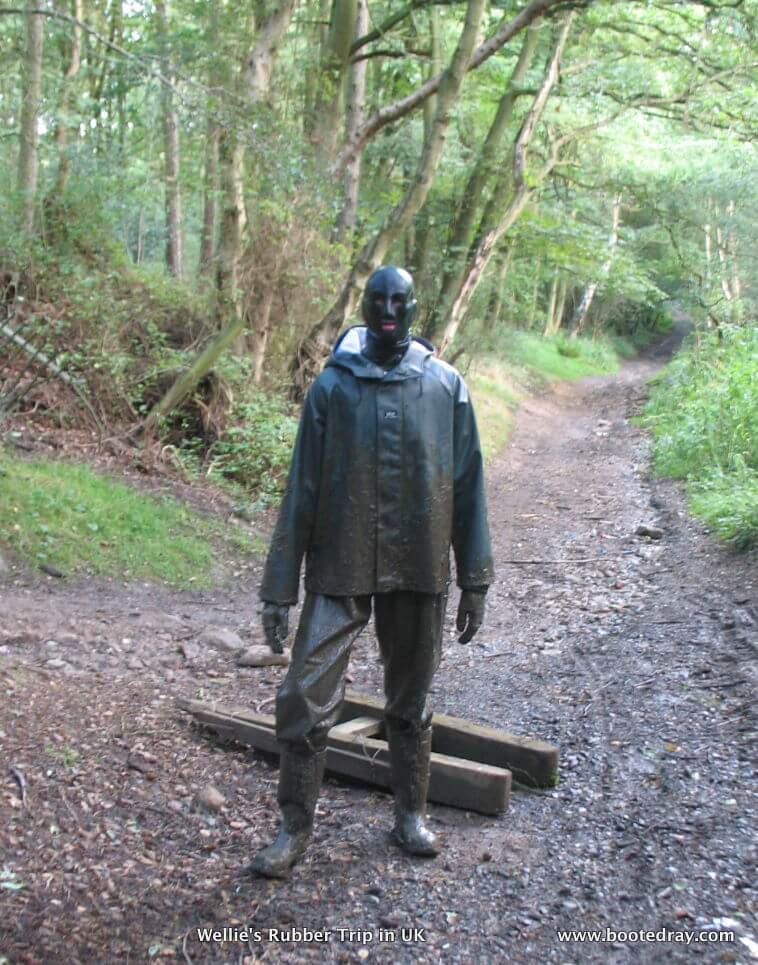 Continuing climbing up the hill, now shown off as a muddy rubber pig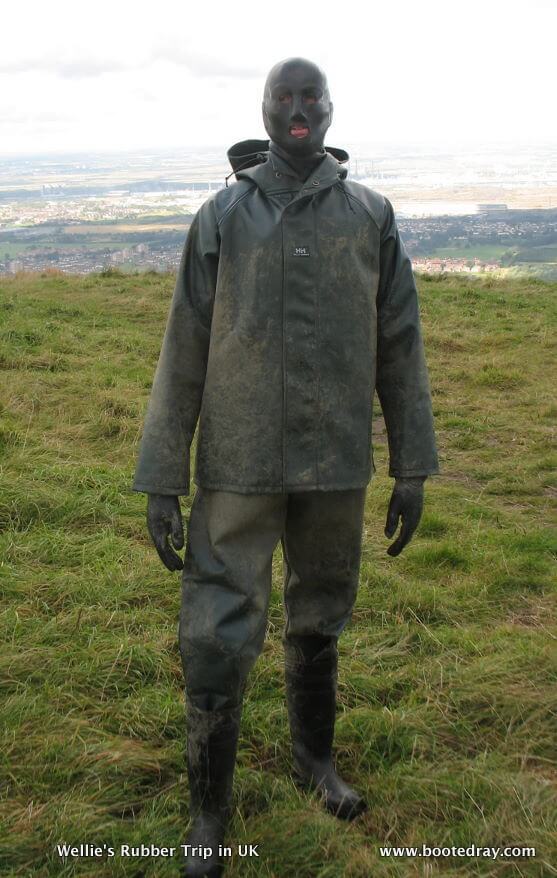 Rigtht on top of Eston Nab, quite some climb in 10 layers of heavy gear but just what this gimp needed!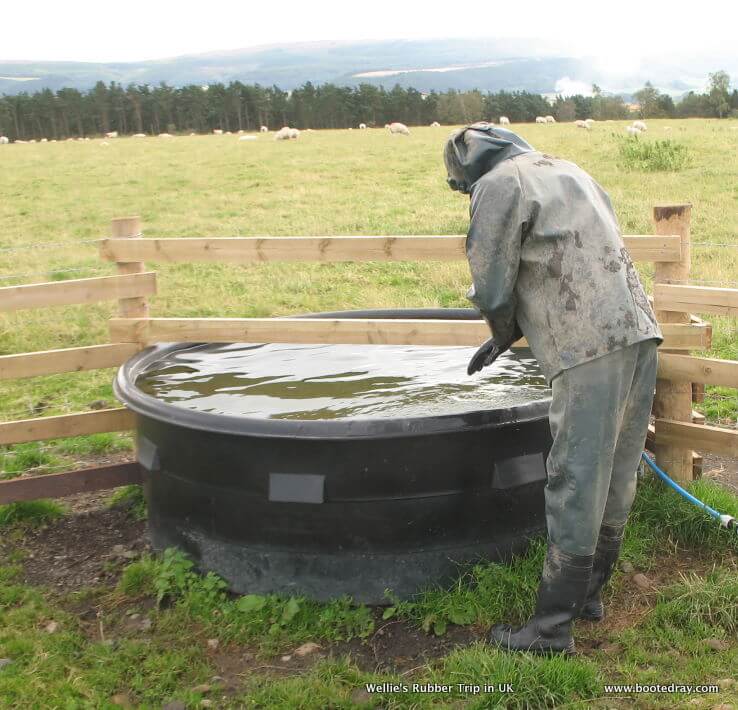 Up on the hill we came across a cattle drinking spot which gave an opportunity to clean up a bit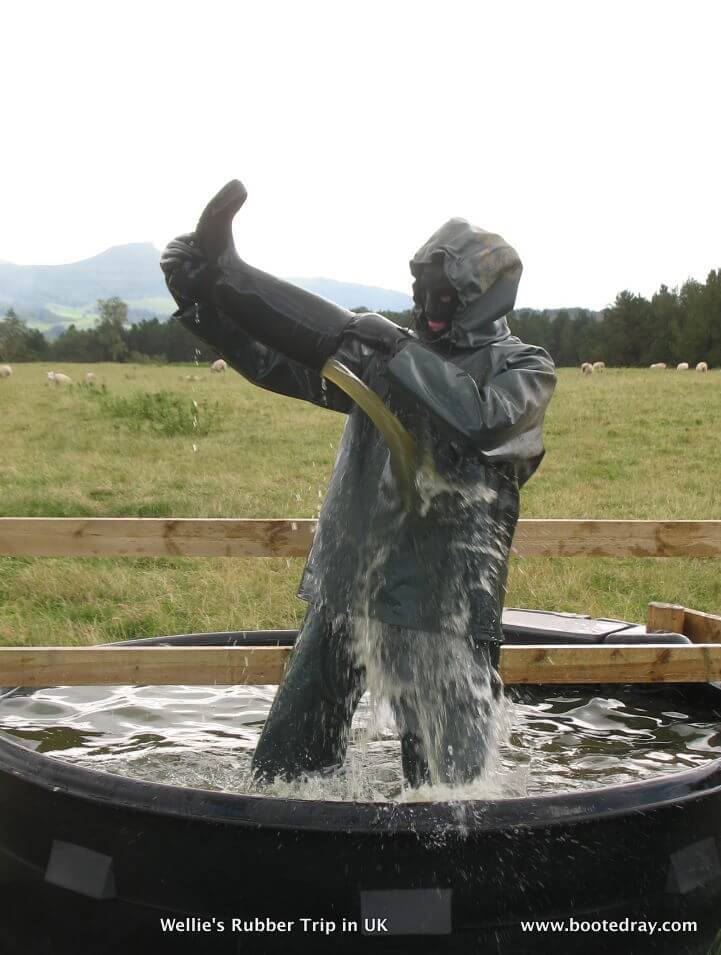 Washing off the worst of the heavy mud on the outer layer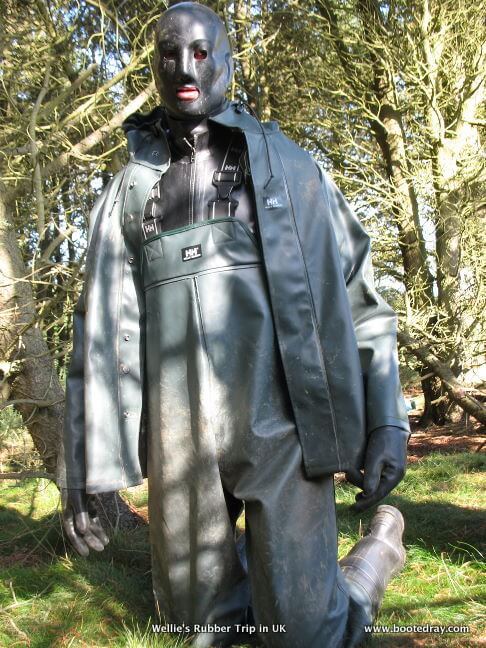 Deep in the woods I was told to strip off the top layer of heavy PVC raingear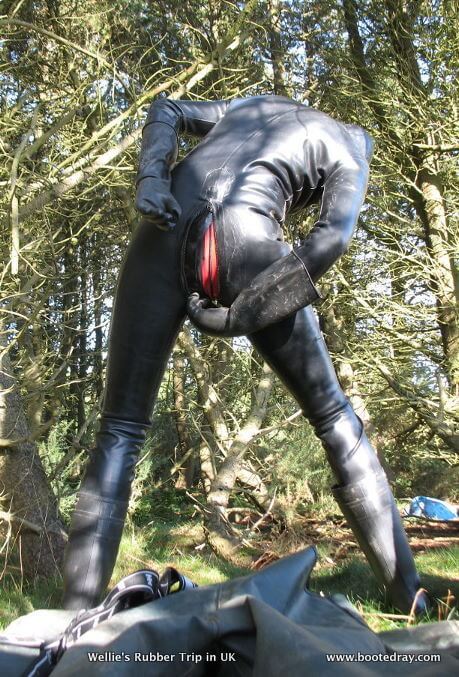 Unzipping the 9 layers of rubber to expose my plugged ass for some handiwork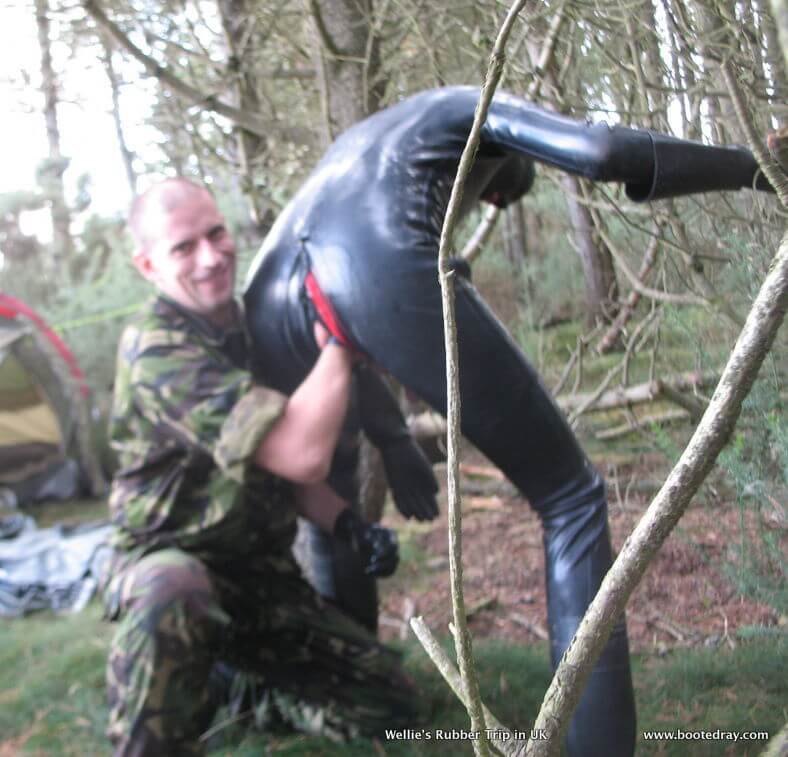 After more than a day of being plugged my ass was treated to a good fisting in the woods by Spike, just what this rubberslut was craving for!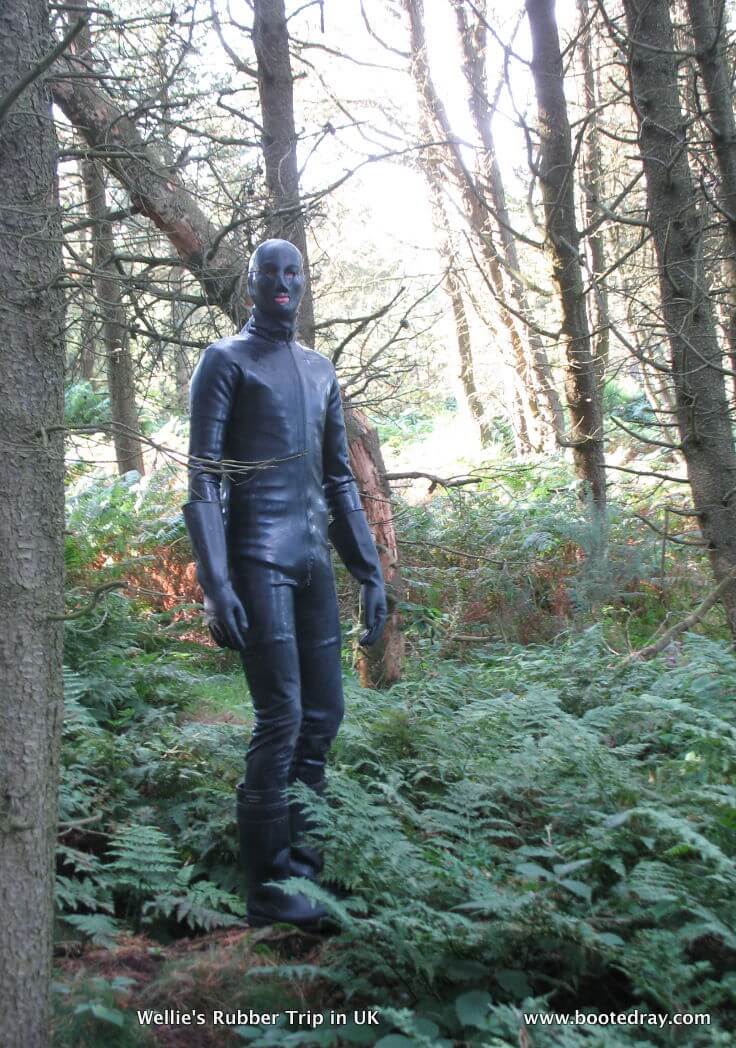 Exploring more of the woods as a rubber gimp, 9 layers of rubber keeping me sealed in.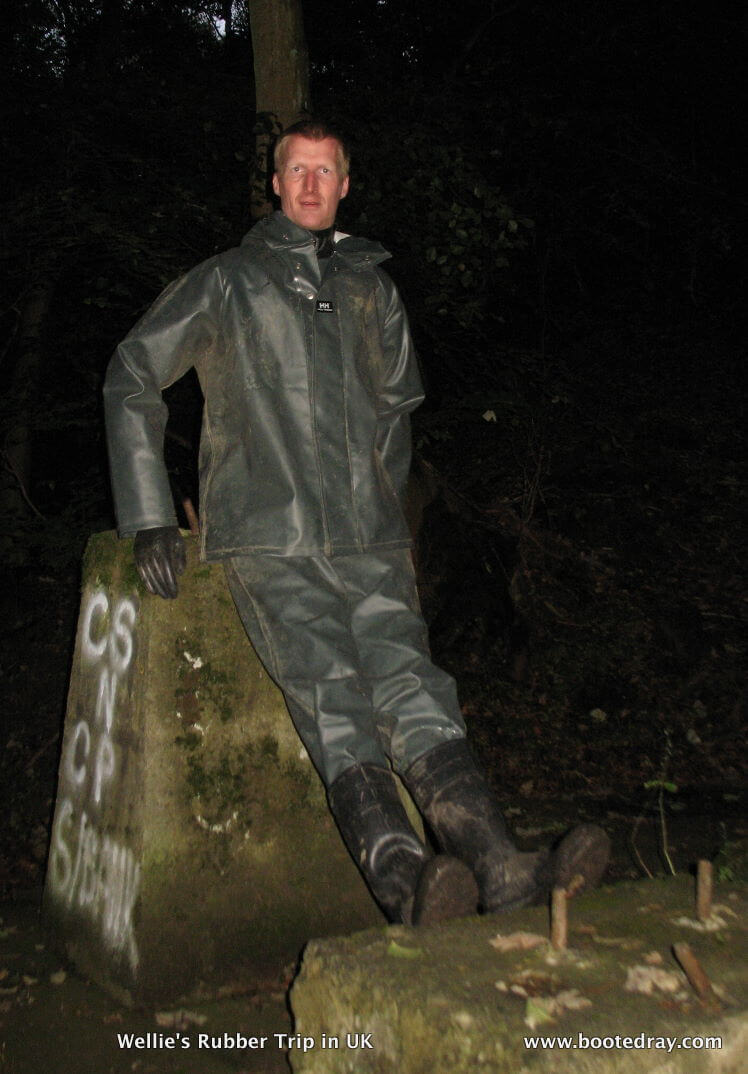 Near the end of the trip down hill, still layered up, tired but still very happy to be made a rubbergimp. Thanks for an awesome experience Spike!