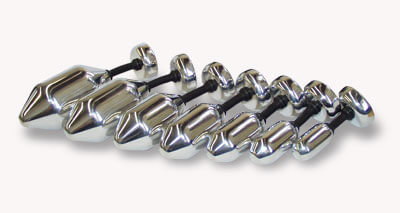 Ever think of wearing a butt plug that you can comfortably sitting in a chair and playing a computer at the same time?
I used to be plugged and working on my computer at the same time, so I usually put an extra cushion on my chair, and a plastic bag to cover it. so my ass won't feel so hurt sitting on it. with this butt plug, no extra cushion needed on my chair anymore 😉
Let's look at some pics of this butt plug: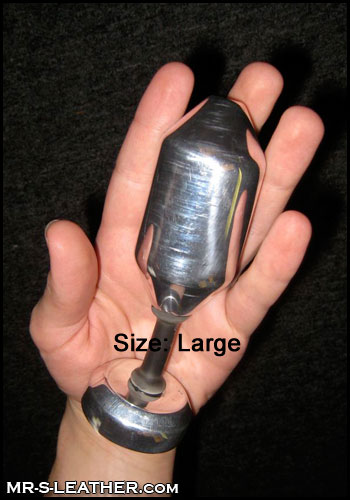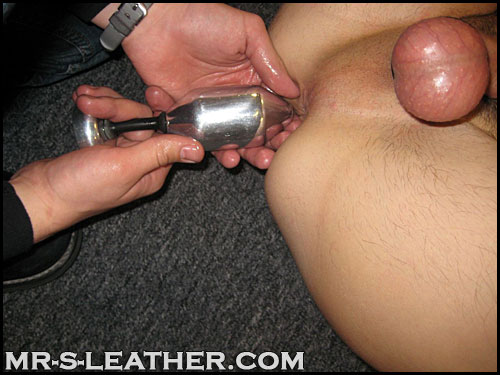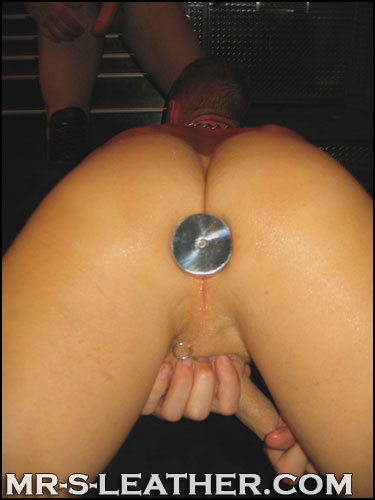 Pros
comfortable:     can be worn for many hours.
good quality:    solid aluminum,medical-grade rubber tubing
Cons
A little expensive
Size Guide:
Can buy one size larger from your usual butt plug size
Reviews:
There are 119 reviews on Mr. S Leather!!! I think that's the product that has most commends on Mr. S Leather..usually just one or two reviews there. Some of them are these:
I used it for 8 hours straight every day, it's extremely comfortable and glides in with no effort. Unfortunately, my ass became hungrier for a bigger size in just five days so I went and ordered the XXL. :O My eyes were bigger than my hole
The first day I got the large I wore to work all day under my dress clothes and felt full with no worry of slipping out.
The fullness in my ass is amazing. I'm ordering the XXXL tonight. Can't wait to feel it for hours and hours inside me
Bicycle commute to work 50 miles round-trip…bike with narrow, hard seat…and the plug is absolutely comfortable….more than that, the rough bumps in the road are no longer annoying.
This is the most comfortable & erotic plug I have ever worn. It's inside me as much as possible!
This is the most incredible plug I have ever experienced. Once it's in you, you have no sensation of wanting to push it out. I could walk around all day with it in.
OH MY GOD, I could not believe how wonderful that plug felt in my hole…i felt full, but didn't have the sensation to push it out like you do with regular butt plugs
There is also another very popular gay butt plug for wearing long term, you can read the review from here.