I am organizing my old pics in my NAS lately, so find out some in gear at home pics to share :))
A little messy in my room, gear every where. hehe.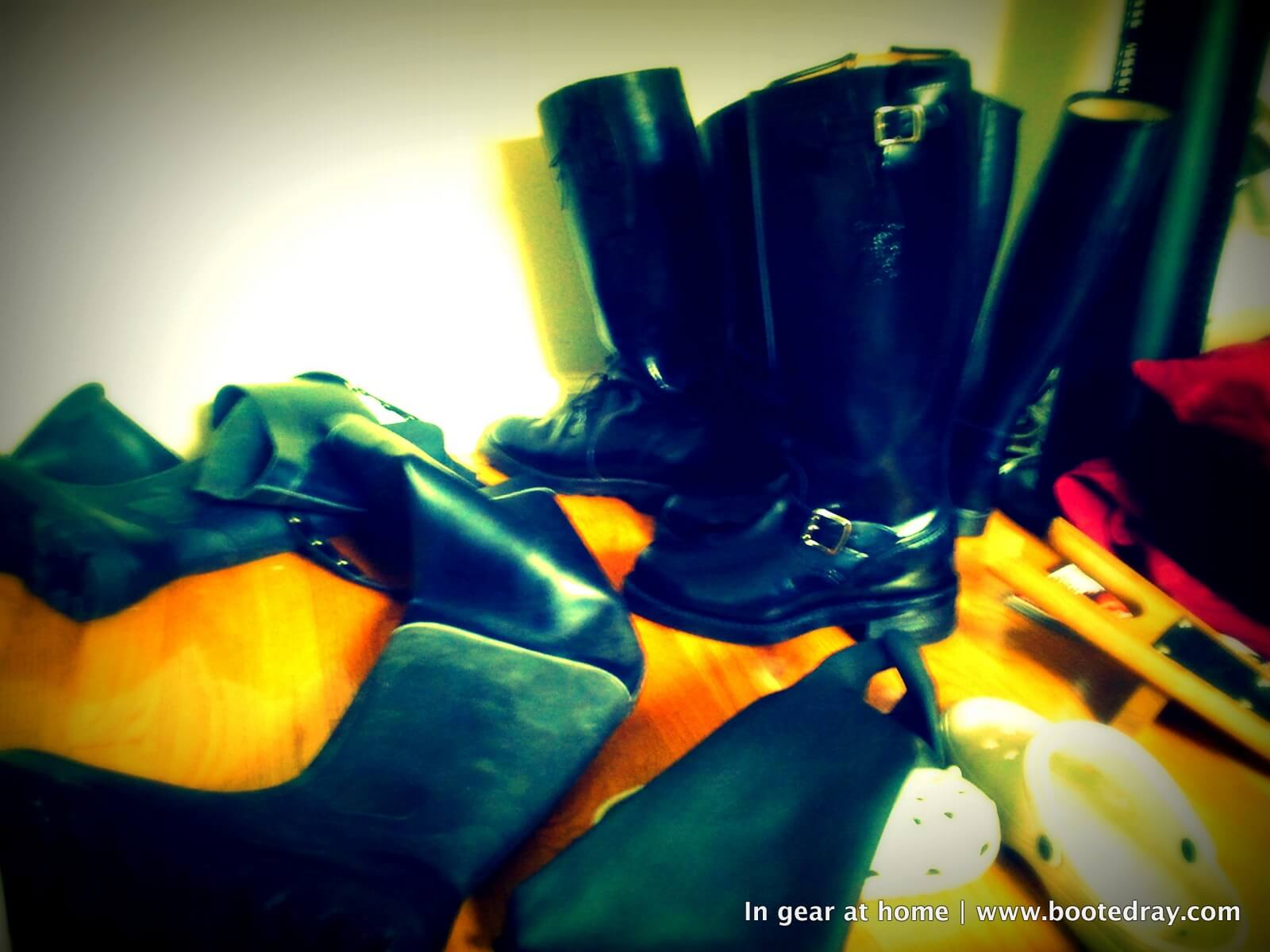 For convient, I put on a pair of amy pants and a pair of chippewa patrol boots.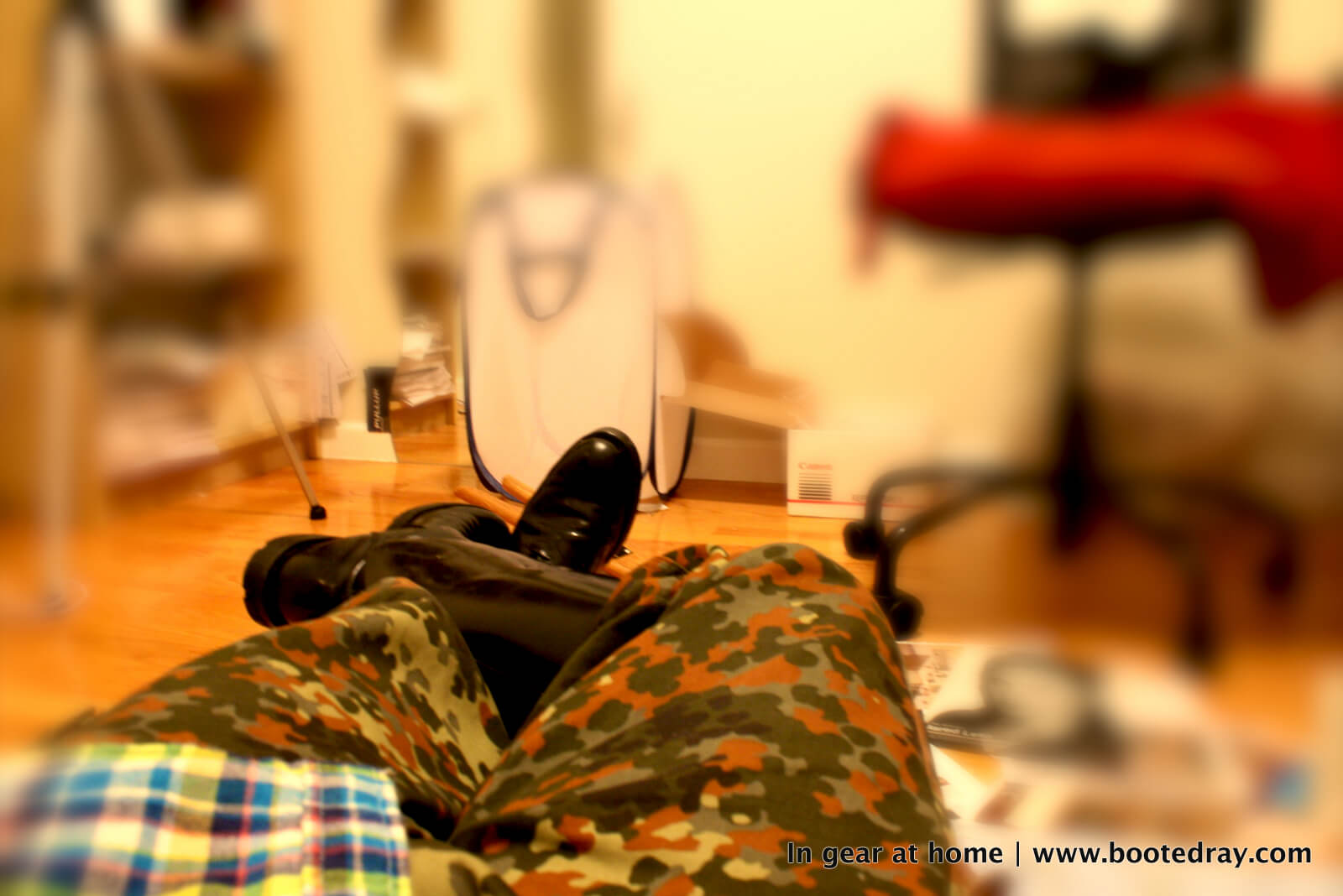 One side of the chippewa leather boots;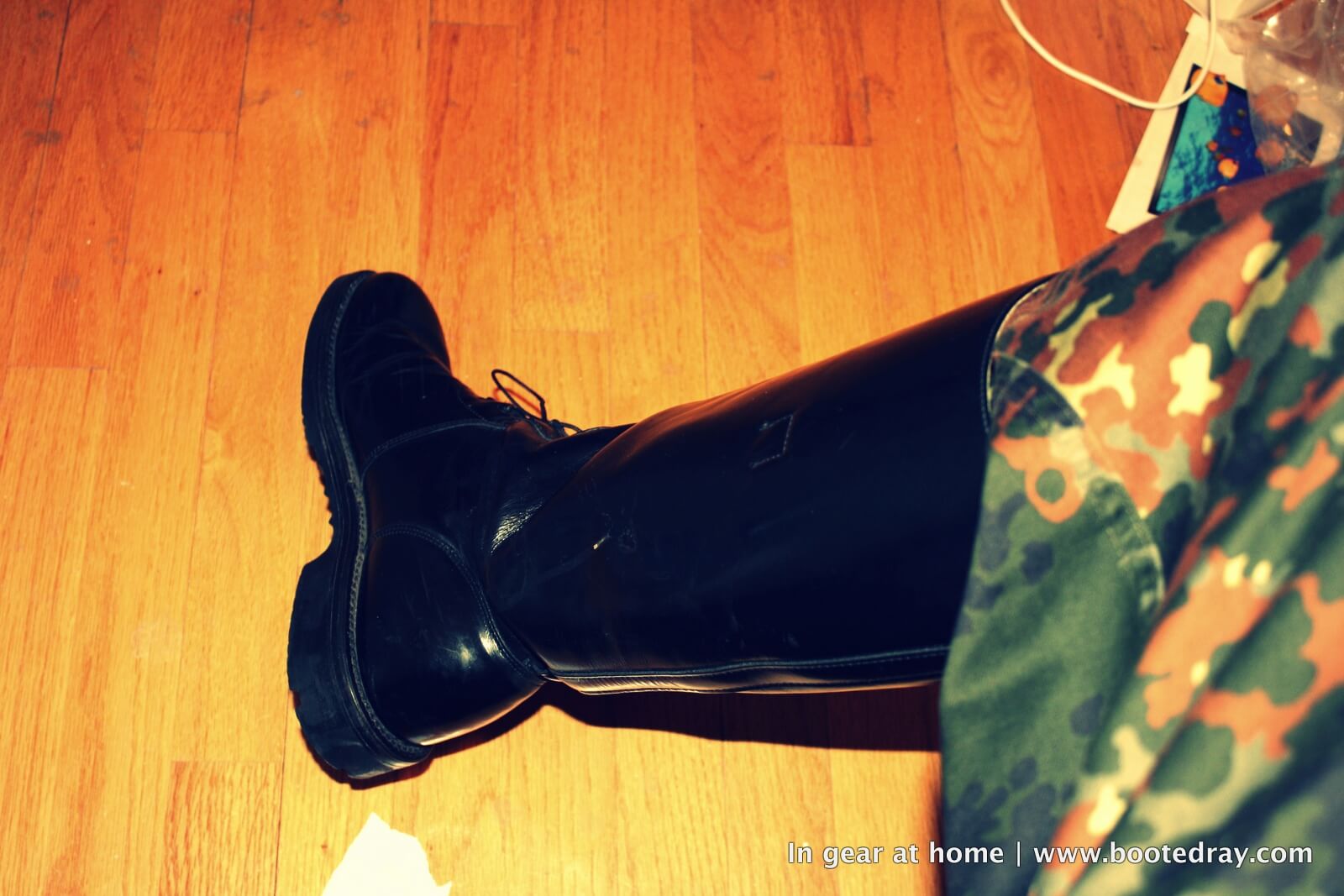 The other side of the chippewa, with laces;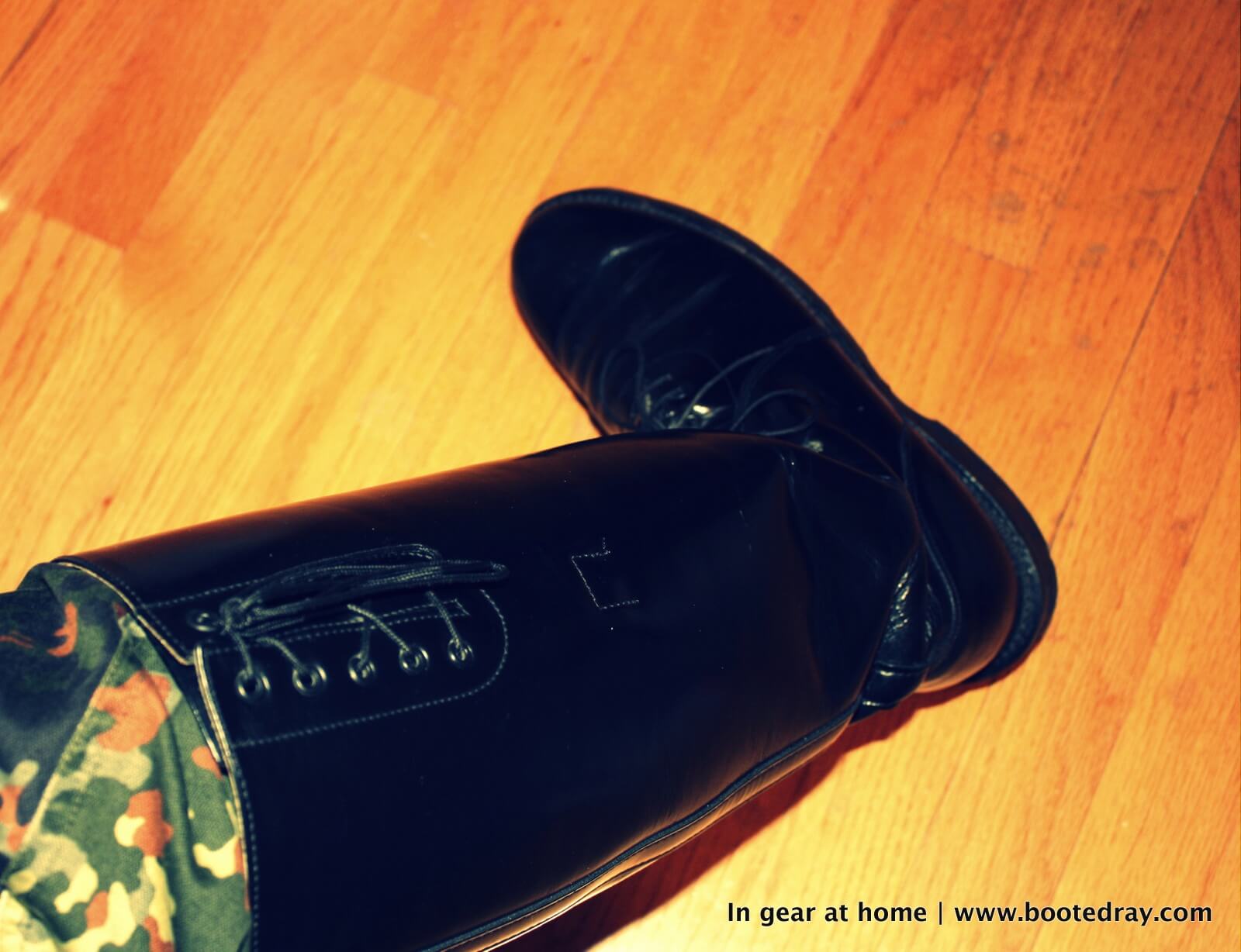 Changed to my blackstyle custom made rubber waders, all black, and unlined 🙂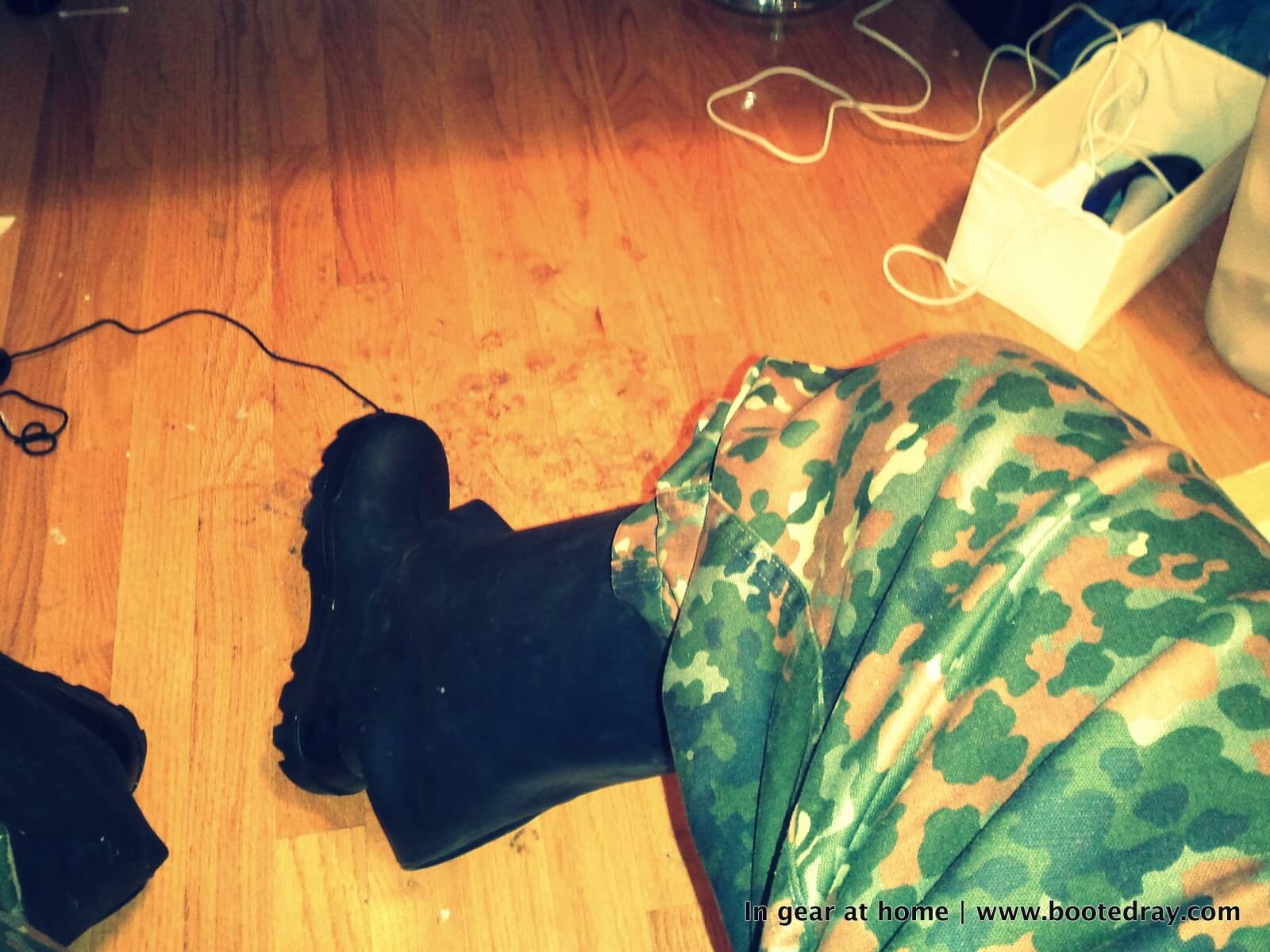 Felt in need of a pair of industrial rubber gloves;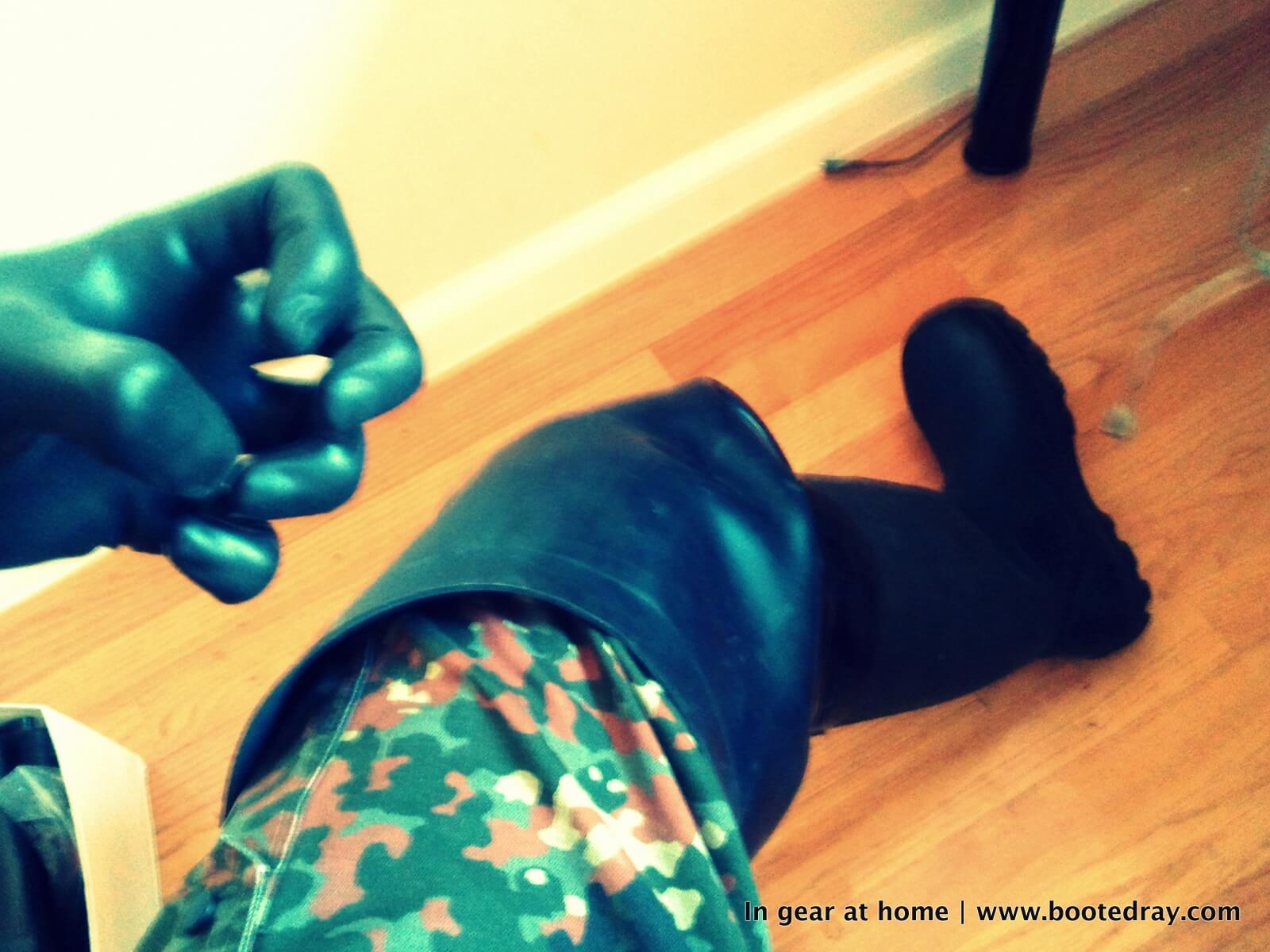 Now changed to a full rubber catsuit, so shining !
Another look of this shining rubber suit;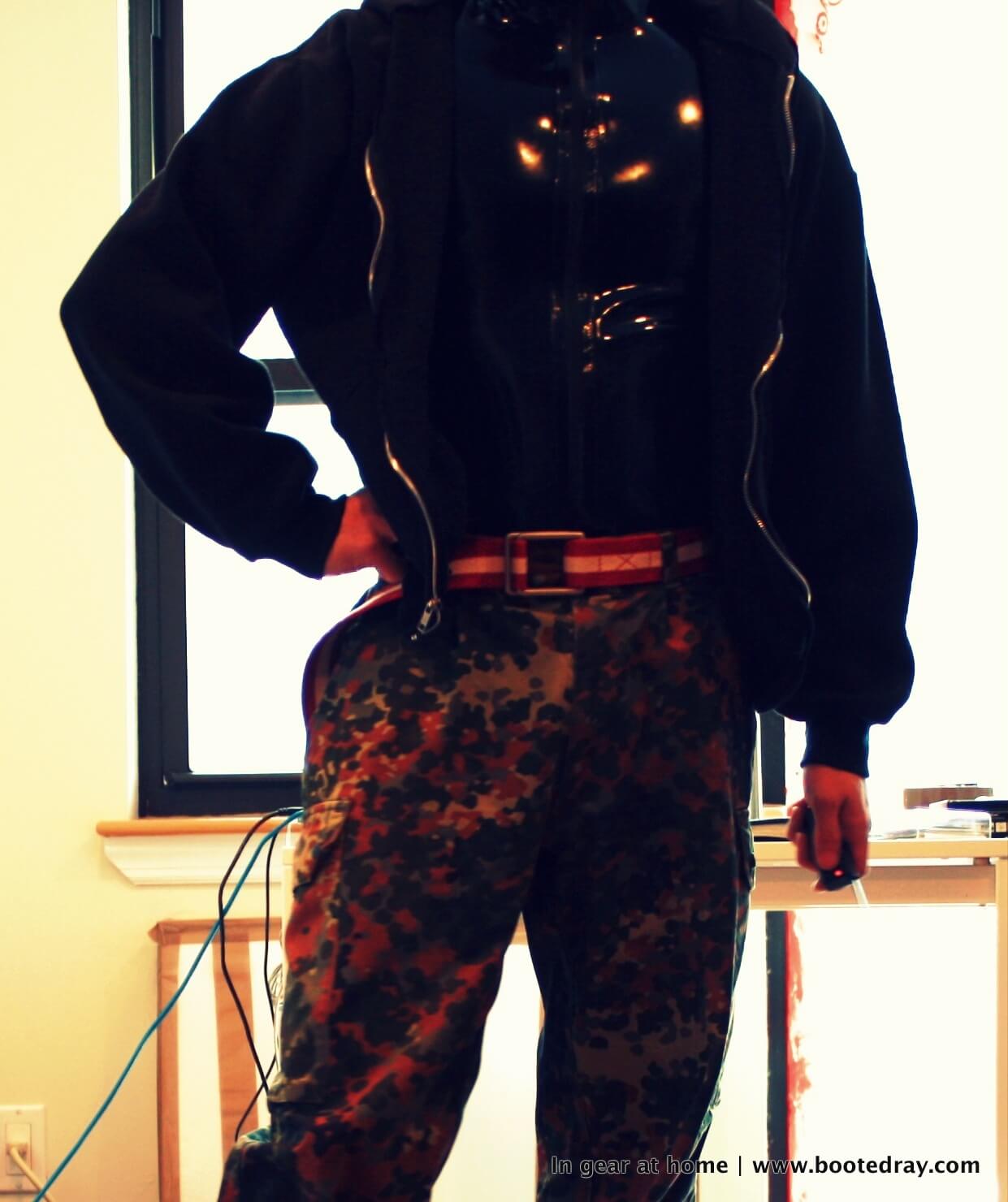 Don't know how I put these two pics in my gear at home folders….that's when I was at my friend's house…cannot talk…and cannot move neither…lol